Correspondents Chapel Holds 2019 Dinner …As Perm Sec Makes Case For Journalists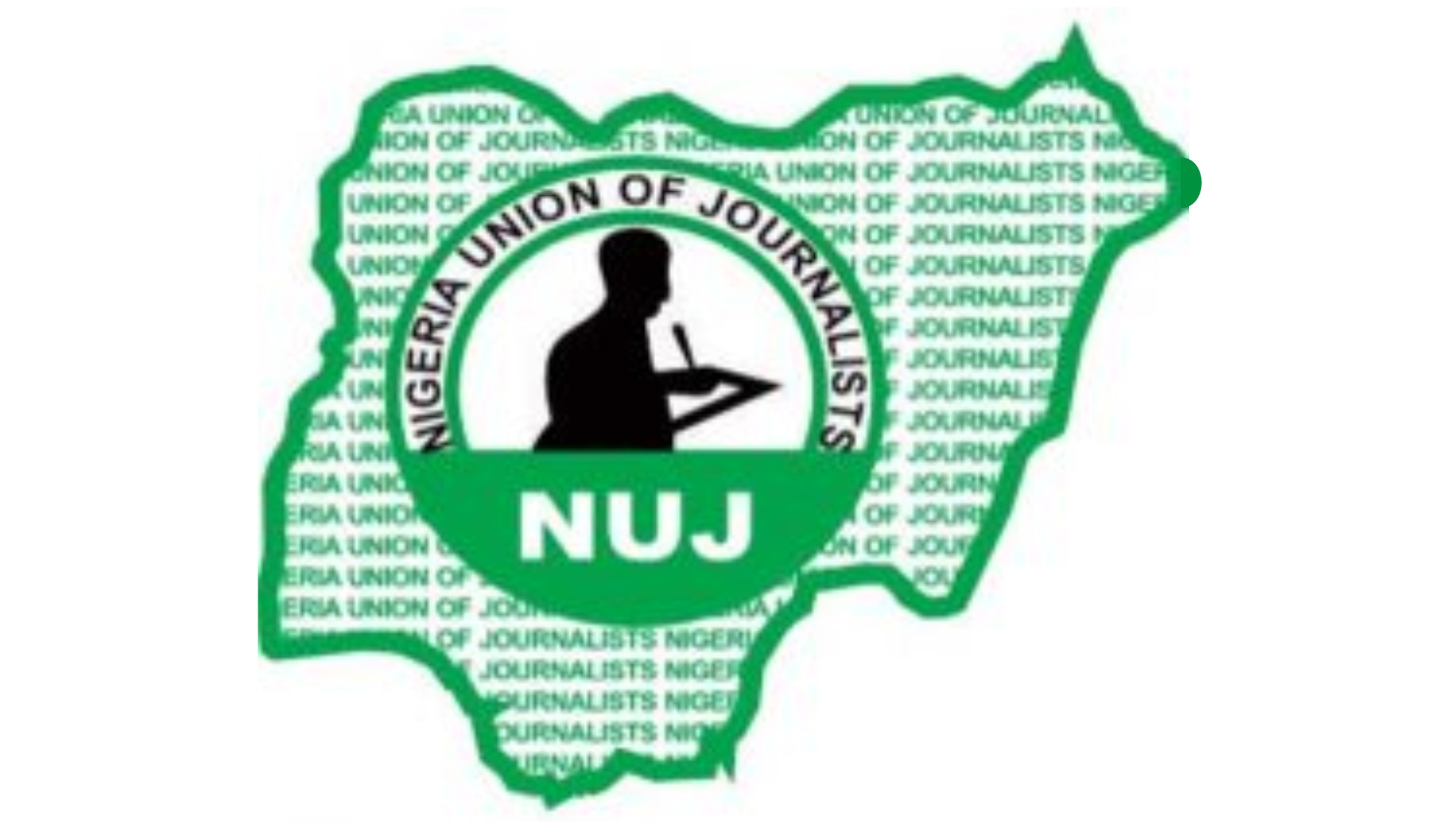 It was a night of fun, music performances and plenty to eat and drink from some Port Harcourt entertainers during the 2019 Correspondents' Week of the Nigeria Union of Journalists (NUJ), Rivers State chapter recently.
The Correspondents' chapel of the State NUJ kicked off activities for the week on Monday, December 2 and the curtains were drawn on Thursday, December 5 which was a day set aside for journalists to unwind, make merry and ward off work stress.
The chapel took out time to address issues affecting the state with the theme of the program 'Role of The Media in Protecting the Rivers Environment'.
Speaking at the event, Permanent Secretary, Rivers State Ministry of Information and Communications and Commissioner Designate, Pastor Paulinus Nsirim stressed the need for the welfare of journalists to be taken care of in view of the tedious nature of their job.
"We need to set agenda for ourselves as it relates to our welfare, nobody will do that for us. Let us interrogate why a publisher or a media owner will not pay salaries for one  to two years and such person still answers a publisher, food  for thought
"I am believing that this year's Correspondents' Week should do a lot of things for the media in Nigeria, a time has come when we need to stand up to say enough is enough, we cannot afford to be involved in slave labour," Nsirim said.
He however, advised journalists to know their worth and always appear smart before the society in order to get the maximum respect they require from the public.
Also speaking at the event, the Head, Corporate Communications, Indorma- Nigeria Group, Dr. Jossy Nkwocha challenged journalists to top up their games and stop giving so much attention and importance to social media.
"Journalists are helping to take their jobs from them by making those who practice social media to look more important than they journalists; why do we have to take a very big story and do just a post on Facebook rather than doing a big story that can shake the system?
"I have seen so many things that journalists are doing that are undermining our practice and profession, I think we should go back and take back our jobs and we need to do that by being journalists not just someone on social media," Nkwocha stated.
By: Agnes Onwuegbu
Reno Omokri Writes Open Letter To BBNaija Enthusiasts
Reno Omokri has written an open letter to BBNaija enthusiasts.
In his letter, the former presidential aide asked ardent followers of the reality TV show to campaign for their businesses as much as they campaign for housemates who do not know them.
His letter reads
''Dear #BBNaija enthusiasts,
You see how you campaign for that housemate? Good. Campaign for your success like that. Instead of selling a housemate you don't know and who does not know you, to me, use that time and energy to sell a product you can profit from to me. Do not be afraid of business or think that it is wrong to make a profit. It is not wickedness for lions to kill and eat antelopes. It is life's natural order. Don't be sentimental in business. Set your price competitively. Make your profit. Don't exploit customers. But dont cheat yourself. A lion that does not kill will itself be killed!''
A review Of Tiwa Savage's Water & Garri EP
Nigerian multiple award-winning artist Tiwa Savage returns with a brand new extended play "Water & Garri. This comes less than a year after the release of her critically acclaimed third studio album "Celia".
Water & Garri, a five-track body of work features Grammy Awards winner and veteran rapper, Nas, singer Brandy, the Nigerian underground artist Rich King and Alte singer and soul music stunner, Tay Iwar.
Since her return to Nigeria in 2012, Tiwa Savage has raised the bar for female artists. She embodied the almost frowned on sex symbol attribute in the music industry, her music is filled with flirting words and expressions. No wonder when she called herself African bad gyal, no one disputed the assertion.
Garri is a staple food among Nigerians, water is used to take or make Garri. The title as used in this context refers to her mashed style and global collaboration. She sticks to her heartfelt style in the course of making this album.
Tiwa Savage infused Rnb/Soul with Afro-fusion. The end product is a 19 minutes run of music with themes detailing heartbreak, love, hard work, perseverance, etc.
Nas and Rich King were on the opening track "Work Fada", the pensive and reflective song preaches hard work and perseverance with Nas almost going preachy in his thought-provoking verse.
The six minutes long track is the perfect opener to the avarde garde album, who opens an EP with this type of lengthy play? Only Tiwa Savage could do such, the theme is distinct and it's a well-calculated risk.
In 2016, Tiwa Savage's marriage with talent manager Teebliz hit the rock. Five years later, she seems set to speak her truth. She reveals a little on the Interlude on her last album—Celia. On Water & Garri, Tiwa Savage dedicates two tracks to that ugly incident.
Ade Ori is a soft-light take on past relationships/marriage. She is now independent while she is hopeful about future handling. The lyrics drip with pain and regretful lines.
Tale by Moonlight was a popular weekly storied program on national television. Tiwa Savage details her fairy tale love expectations on this soulful 90s house music. Even though she flirts and gushing about the guy, she is cautious. Amaarae's whispery vocals compliment Tiwa Savage's flirt takes.
Seven years ago, American artist Brandy visited Nigeria. At a press conference before her performance at Classic FM Valentine show, she revealed she loved Tiwa Savage's vocals, she liked it to a 14-year-old. Unknown to her, Tiwa Savage considered the Grammy Winner her role model and one of the reasons she is into music.
When they finally collaborate on "Somebody's Son", it is a perfect blend of two songstresses.
They complement one another, Brandy even sings in Yoruba. This track is one of the up-tempo songs on the EP. Its production is filled with Drums and mellow strings. Somebody's son retains the themes of Ade Ori: it pleads for reciprocal love.
Tay Iwar and Tiwa Savage jointly closed the EP with a rollercoaster of deep expressive expressions. The horn-filled disco makes it sounds like a potential track for a Friday night out.
Veteran producer Pharell Williams called this project a classic but the fans failed to realize his caveat of it not becoming commercially viable. Tiwa Savage is unbothered if her recent promotional talks are anything to go by.
Water & Garri explores Tiwa Savage Rnb/Soul forte with an infusion of Afro-fusion, the EP is a dart between hope and despair. The production is pristine, however, the songwriting is underwhelming.
The featured artists almost overshadowed her. Although it's obvious that this project is destined for the international market, the collaborations could have been lesser.
Wizkid Makes History As 'Essence' BeComes Most Shazam Song In US
Nigerian singer, Wizkid has made history in the United States.
The Grammy award-winning superstar made the history with his hit single 'Essence.'
The 31-year-old father of three registered his name on the book of musical history when 'Essence' was announced the most Shazam song in the United States of America.
Apple-owned Shazam, through its Instagram account, announced Wizkid's 'Essence' as the most Shazamed song in the country.
The app, which is used to identify music and TV shows by listening to a short sample of their audio, posted a pictured Wizkid with the caption: "Big Congrats to @wizkidayo!! #Essence is now the most Shazamed song in the United States."