There was an old book with the above title, quite rare to find now, whose author was a Jewish Rabbi, a Hasidic master. The book has nothing to do with fortune telling or séance, but it gave very useful suggestions about self-examination, introspection and how to find meaning and satisfaction in life.
The author wanted to give humanity the secrets of the success story associated with the Jews, which accounted for their persecution, including their sad experiences with the Nazi regime.
After several decades of the publication of that book, another Jewish Rabbi, Levi Brackman , gave another version of Jewish Wisdom with specific reference to business success. There must be some wisdom that Nigerians can learn from the Jews by using the mirror, in a figurative sense. Without being acquainted with the Torah, the Talmud, the Midrash or the Kabbalah, we can use the mirror of the wisdom provided by these sources.
Jewish wisdom tells us that life is a journey and that the whole world that we must pass through is a narrow bridge: we must have no fear but journey forth. Fear usually arises from ignorance and wrong actions whose consequences haunt the conscience. Self-sabotage comes about when our consciousness is clouded by fear, and fighting in such a circumstance is a backward motion. We are reminded of a Law of Reversed Effort by which we work against ourselves if we don't resolve what we fear.
By using the mirror, we can see where there is a need to mend fences, and we are reminded that nothing stands before the will if the volition is earnest. However, because humans usually have an inner will as well as an outer will, the spirit can be willing while the body can be dull. Jewish wisdom recommends that we use the mirror to identify and come to terms with our authentic self. Success in life demands that the inner will must always be the focus of our attention. It generates passion, goodwill.
The Torah admonishes us to fight against any urge to place ourselves above the others. Some falls arise from unfounded pride but, on the other hand, having an unassuming life-style can be an asset. However, we are warned against making ourselves a door-mat for others to walk over. The Talmud admonishes that he who talks too much commits a sin. Along with unassuming life-style is the need to create loyalty. A man must have some deep personal conviction based on values that one is passionately committed to uphold. Loyalty is created through commitment to principles and values.
Since no man is an island sufficient unto himself, life demands cooperation rather than a do-or-die competition with others. There is a need for a balance between looking out for self and caring for others. Despite ups and downs, we must learn to adapt quickly to new situations and challenges. If you cannot look into the Torah to learn that life is all about negotiations, you can look at the mirror to learn such vital lesson; if you laugh, the mirror laughs back too. You can rarely win negotiations without trying to understand the feelings and needs of the other person(s).
If we can be honest with ourselves, we would agree that morality, zeal and motivation among average Nigerians are on the decline. Failed expectations, among other conditions, account for such stats of langnour. But if we use the mirror it would be obvious that the causes lie within us. We are rarely our own friends, with widespread mutual distrust and acrimony. Zoroaster would tell us that human thought-forms take shapes and contain energy that return their contents to their originators, via their invisible radiations and links.
Failure is not failure, neither is a loss a calamity if we learn lessons from them and mend our footsteps. Jewish cosmogony recommends giving back to society through charity, titles, donations, etc as a means of making the earth a better place by purging ourselves of burdens and excesses. Like former Senate President, Bukola Saraki, did with his disengagement booty, let all Nigerian politicians give 10% of their monthly booties to bring some smiles and ease the agonies of a large number of Nigerians. If they cannot use the mirror, they can go physically to the slums and see things.
Wisdom from the mirror suggests that the strong man is the one who conguers himself – his impulses, vanities, pride and long-throat. In the state that Nigeria is currently, a few people that are permitted to see the unseen plead that those who take on the task of leadership should act fast and with sincerity to reduce tension, frustration, hunger and anger too. We don't need a mirror to see a picture of Venezuela's Hugo Chavez.
The example of Venezuela as a developing country demonstrates the kind of problem which Nigeria is facing currently, namely maldistribution of national resources. A situation where 80% of a nation's resources is in the hands of a small elite cannot fail to breed conflicts and insecurity. Venezuela transited into a democracy in 1958, but without any empowerment at the grassroots level. Corrupt politics, patronage, network and conflict persisted as instruments of sustaining the economic structure. Nigeria goes that way.
Chavez was a strong despot whom the masses believed was strong enough to stand up to the established elite of Venezuela . Nations fail when they have extractive institutions, supported by corrupt practices which impede and block economic growth. A picture of Hugo Chavez is a picture of a country held hostage by despotic and extractive institutions which make it difficult for the masses to contrite meaningfully in nation-building. It is a valid view that humans function at their best if they are in a state of happiness.
Dr. Amirize is a retired lecturer at the Rivers State University, Port Harcourt.
Bright Amirize

NASS Complex: Repairs Or Upgrade?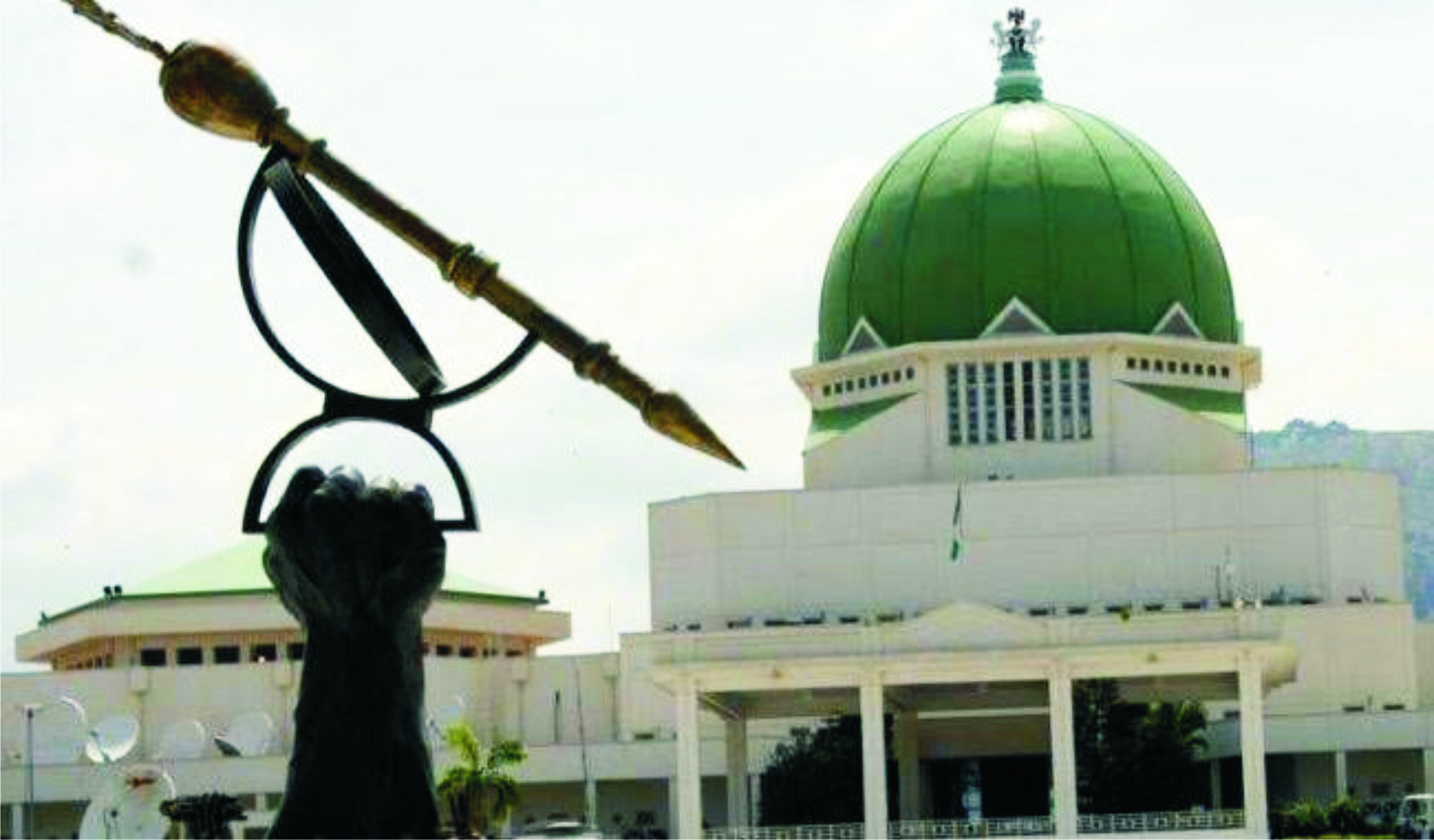 Since the National Assembly (NASS) approved N37 billion in the 2020 budget for the renovation of the NASS complex, there have been interminable arguments or disputes over the appropriateness or otherwise of the amount.
As opinions on the issue appear to oscillate, various camps or divides are being formed in defence of their respective positions. The NASS lawmakers have been working assiduously to convince Nigerians that the humongous amount of money for the project wasn't misplaced. On the other hand, civil society groups think that the amount is another monumental waste the lawmakers have always driven the nation into.
As the debates and arguments surge furiously on all sides, there seems to be no meeting point on the issue. So, it will be a useful expedient that we don't sit idle and observe a question of this nature pass by without deeply interrogating it to discover the truth and take a firm position.
When the NASS legislators sacrificed their annual vacation in order to approve the 2020 budget, some thought it was done squarely for national interest and to return the country to the January to December budget cycle which hitherto had failed to materialise for many years. They were hailed for a misconstrued sacrificial act. But their real intentions were revealed when Nigerians discovered their insertion of N37 billion in the budget.
It is difficult to understand how the federal lawmakers arrived at the figures without full consideration for the nation's battered economy which has always been at the butt of global economic rankings. Is it not surprising that despite the belt-tightening homily by President Muhammadu Buhari in his New Year message to Nigerians, the lawmakers could still propose such a prodigious amount for the renovation of the NASS complex?
It seems the NASS lawmakers who pretended to understand Nigeria's economic problems in their campaigns towards the 2019 election, have suddenly lost touch of what this nation of over 180 million people is experiencing. Why have they chosen to close their eyes to the economic realities and shameful waste of our resources?
Although current oil prices appear favourable, where were these lawmakers when the World Bank forewarned that Nigeria's economy could be at great risk should oil prices fall to the level they were in 2016? Besides, in arriving at the decision to spend that much on the renovation of the NASS complex, the lawmakers could have considered our rising debt profile and the amount used to service it. Why didn't these factors feature in their debate?
The truth is what the lawmakers are asking for is more than an upgrade. It is an outright reconstruction or rebuilding of the complex. That is why when Nigerians queried the proposal during the public debate, the criticisms were dismissed, especially by the senators. Anyone who has seen the NASS structure in Abuja of recent would agree that the edifice is not dishevelled and therefore doesn't require any renovation or reconstruction.
This is not the first time federal lawmakers have been berated by Nigerians for their unwise spending habits in a dwindling economy like ours. A few months ago, senators purchased SUVs that cost the nation N5.5 billion despite criticisms by Nigerians. Those vehicles were purchased in the face of cheaper alternatives. It is sad that these federal legislators, rather than act in ways that would benefit the country economically, indulge in wastes that have always earned them storms of criticisms.
Our federal lawmakers have to purge themselves of the arrogance of power and denigration of the opinion of Nigerians, particularly in matters that affect the country. Such arrogance always arouses the anger of Nigerians. If not properly checked, these legislators might become a law to themselves.
Ever since the advent of the present administration, there have been excessive dependence on foreign and domestic borrowings. Therefore, a question the legislators ought to ask is whether it is profitable to borrow, not for the development of the nation, but for white elephant projects that add no value to the economy such as the one they have included in the budget?
I believe it is better to invest such money more widely in small scale businesses that can get several Nigerians employed than expend it on an unbeneficial single project. Indeed, the ongoing controversy clearly indicates that we haven't got our priorities right. Hence, the lawmakers should cut down the cost of the project in more drastic ways than expected.
Arnold Alalibo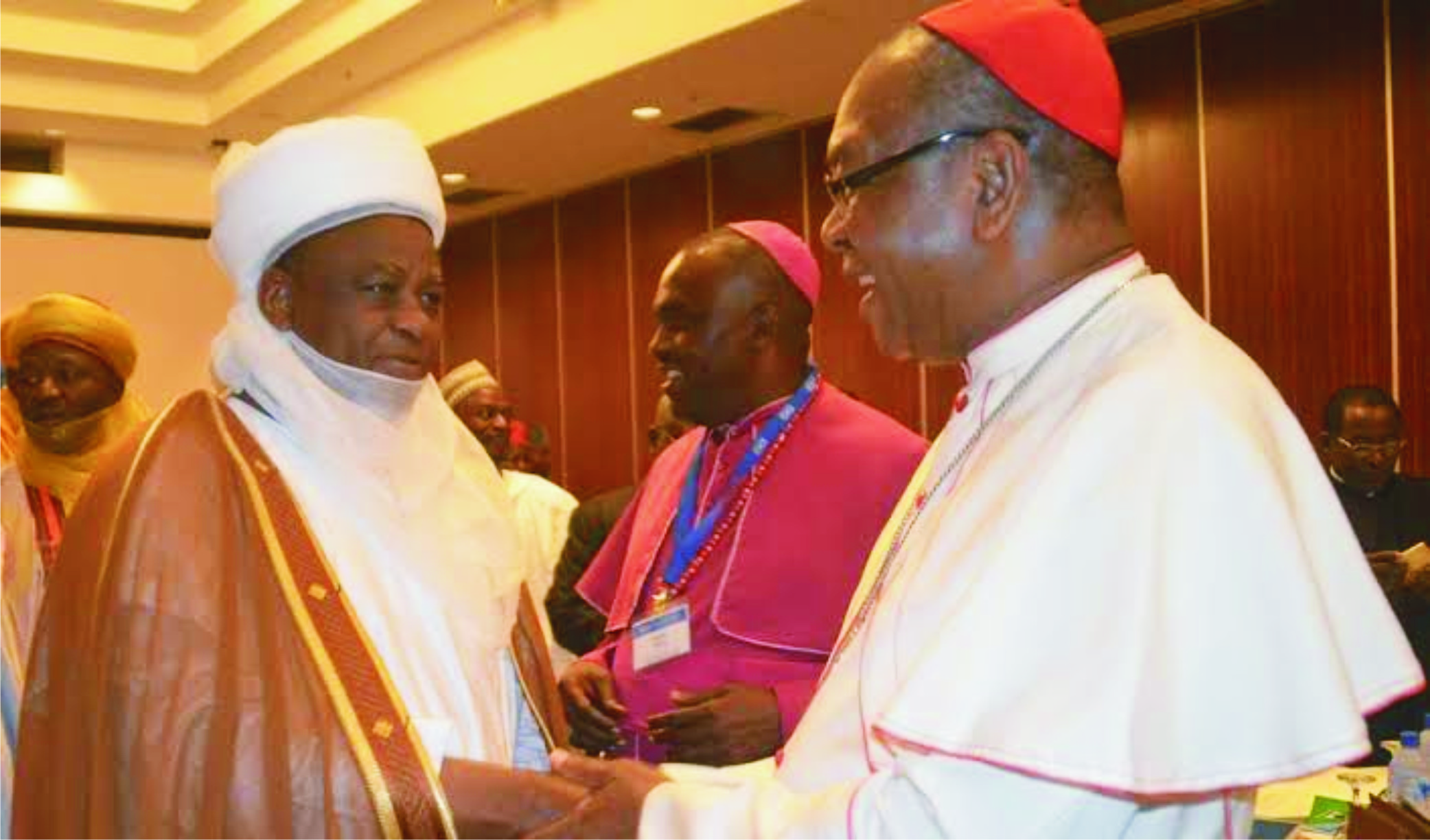 A rather interesting clip made the rounds in the social media during the Yuletide of 2019. What made it interesting and, I would add, instructive and outstanding is that it involved Sheiks of Abu Dhabi, Catholic Priests of Dubai, Muslims, Christians, Jews, Budhists, Shi'ites  and so many everyday people from all sides of the religious divide and from all walks of life; they gathered and celebrated 'The Year of Tolerance' at St. Mary's Church in Dubai, the United Arab Emirates (UAE). Whether it was a furtherance of the "fly, buy at Dubai, you're never wanna say goodbye" marketing pep of Dubai commercialism or not, it sure was a welcome sight that soothed every heart that craves peace in humanity.
A Cardinal and a Sheik met in a symbolic handshake, warm embrace and the courteous peck on both cheeks. Holding hands as they led other Clerics and Clergies, they stepped up the short staircase of the podium where they lit a big candle on a lectern bedecked with beautiful flowers. Behind them, stood the silhouette of a man saluting in military fashion and a background flex that blazoned  A SALUTE TO TOLERANT UAE. The Clergies took turns addressing the large motley crowd. On another podium, a six-man band with guitars, keyboard and drums hinting at rock genre or something contemporary did their thing. Endless rows of seats occupied by Arab princes clad in their immaculate white apparel with black head gears that accentuated the contrast in colour, Budhists, Christians and numerous dignitaries reflecting cultural diversity consistently caught the lenses of so many cameras, still and video. In the very end, it was a celebration of the brotherhood of man underneath God's Light, akin to what John Lennon imagined and Rare Earth sang about.
For me, the event is reminiscent of life in Alinso Okeanu of my birth and childhood. Sitting on the eastern bank of Orashi River, which was a major aquatic highway in the Niger Delta of Nigeria before macadamized roads and mammy wagons debuted as means of movement of goods and personnel, Alinso Okeanu, which is in Ogba/Egbema/Ndoni Local Government Area, Rivers State, was a trading post for UAC, the veritable organizational foot soldier of British capitalism and imperialism. Alinso Okeanu was, therefore, a cosmopolis with European quarters, UAC staff quarters and ethnic  quarters (ogbes) for the peoples of Aboh, Ijaw, Kalabari, Hausa, Mbieri (Igbo) and Yoruba in the years before Nigerian Independence in 1960.
There were two churches and one mosque in Alinso Okeanu. As children, we went to the mosque  with our Hausa friends on Fridays and they joined us to the church on Sundays. Also, the Hausas joined us in celebrating Christmas and Easter and we joined them in celebrating Sallah, which we referred to as "Hausa Christmas." In Alinso Okeanu, every name had a face and child upbringing was a collective responsibility that every adult lived up to; and this responsibility was dutifuly performed religiously, completely devoid of the current ethno-religious bigotry that has sufficiently threatened the corporate existence of Nigeria as an entity and turned planet Earth into a theater of eternal conflict and war. For all intents and purposes, humanity is regressing to the Hobbesian state of nature, which was "nasty, brutish and short." What went wrong between the 1950s and now? It is nothing other than the inordinate quest for materialism utilizing the instrumentality of power politics on the side of the leaders and the ignorance, docility and general inability of the masses to realize that the dividing line is neither religious nor ethnic, it is economic.
The symbolism of the SALUTE  event at St Mary's Catholic Church, Dubai, is to drive home the point that tolerance and respect for each other's beliefs are key to harmonious coexistence and the sustainable development of man's  only known abode; and this is said with special regard to the responsibility inherent in the essence of sustainable development. Rather unfortunately, more and more countries have acquired sufficient annihilative capacity to blow the planet into smithereens just by the virtually effortless push of a tiny, little, seemingly inconsequential button from a great distance. Departing from the days of Cold War, man has regressed to a pervasive perpetual state of mutual suspicion. Not long ago, the world was on edge over the executive excesses bordering on recklessness and irresponsibility of two men (the "rocket man" and the "motor mouth") who were at each other's throat over international powerplay. Without tolerance, our planet, which is infinitesimal in cosmic comparison, is doomed and so are we, naturally.
UAE is where the culture of a conservative religion and modernity coexist in near perfect harmony; it is a modern variant of Alinso Okeanu where the multiplicity of Nigerian cultures melted into a beautiful mosaic that was highly harmonious and related closely from a courteous distance with European culture. Humanity has no choice than: Transcend our differences Tear down these manmade fences And live in brotherhood  For the good of our community And humanity.
To do otherwise is to precipitate a cataclysmic end to the human race as we know it. After all, institutional religion, which is an instrument for searching for the face of God, is man-made. A study of the Scriptures of Abrahamic religions with special reference to Christianity and Islam shows their common root in the blood of Abraham and the firm belief in monotheism. Noteworthy is the fact that the Noble Koran has one chapter on Maryam (Mary, mother of Jesus) and Islam has a very high place of honour for Jesus whose preaching was universal and who never ever arrogated exclusive sonhood of God to himself; he never did.
Here in Nigeria, the political class has keyed into the mass idiocy and capitalized on it to feather their personal nests to the detriment of the nation's economy and harmonious coexistence akin to what was in Alinso Okeanu of this narrative. Carlos Santana sang that "the whole world is one big family." Yes, humanity is one big family: "we share the same biology, regardless of our geology" so sang Sting. The tragedy is that illiteracy, poverty and the lack of social security system in Nigeria have led to a situation where the masses are led to perceive every topic in the public domain from the prism of ethinicity and religion, thereby creating a most effective field for politicians to have their way.
I have repeatedly said in every forum that touches on the topic of man's search for his source and destination that "the greatest hoaxes in humanity are imbedded in the creedal concretes and mortars of the obelisks, towers and domes of institutional religion." For humanity to snap out of the psychological and spiritual stranglehold of the softly spoken spells from the altars requires reinventing the spirit of Alinso Okeanu and the SALUTE project is a move in the appropriate direction; it is the necessary new beginning.
Dr Osai is a lecturer in the Rivers State University, Port Harcourt.
Jason Osai

Why Newspapers Are Getting Smart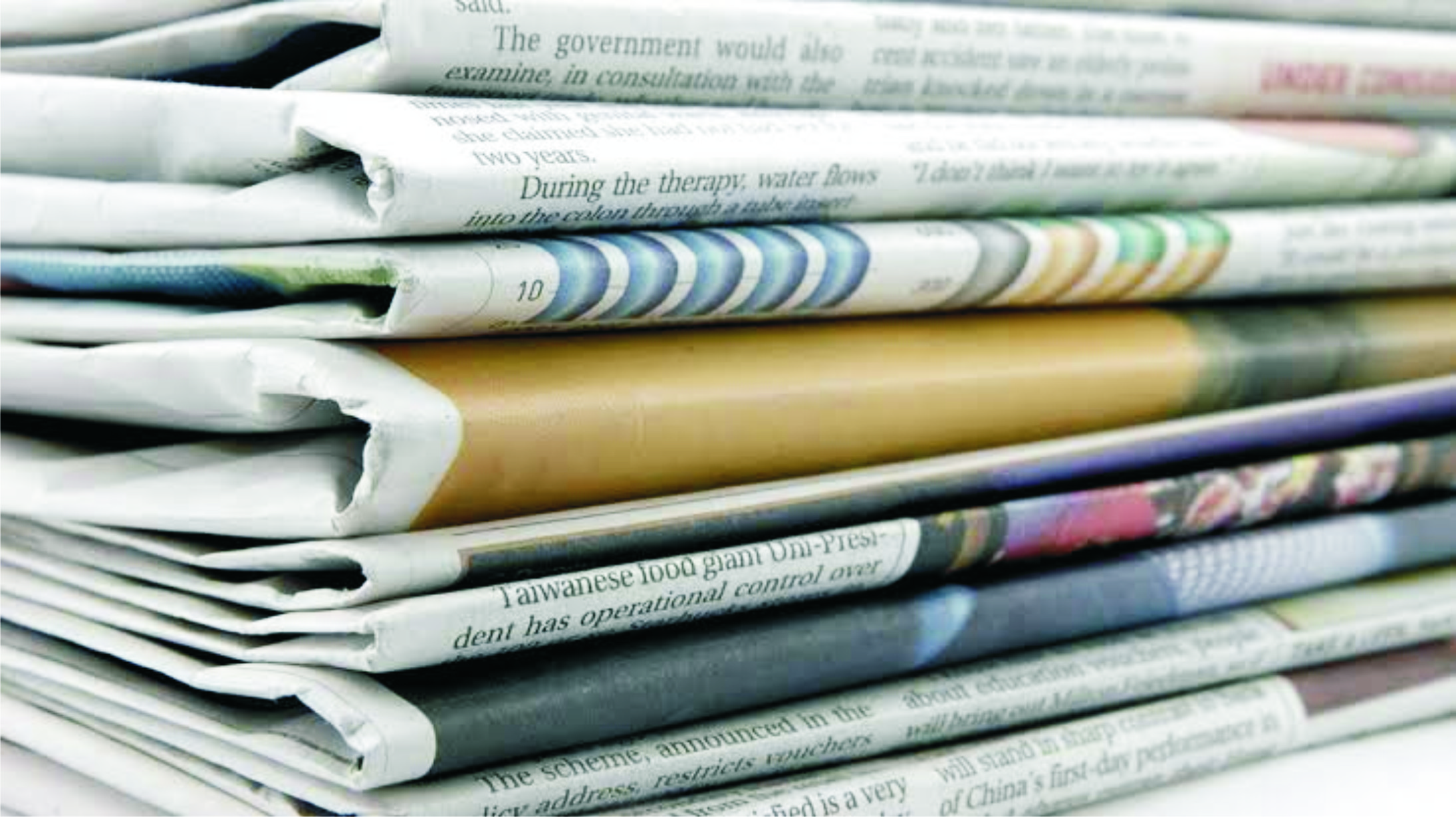 This is not the best time for newspapers and magazines.
Ever since the social media, or perhaps the Internet dominated the media space, newspapers and magazines are seriously struggling to find their feet.
The disenchanting news is that many newspapers and magazines have gone off the newsstands and those that have managed to stay on are struggling hard to survive.
According to the Pew Research Centre, the estimated total daily newspaper circulation in the United States as at 2018 was 28.6 million for weekday and 30.8 million for Sunday. There was eight and nine percent cut down from that of 2017.
In the developing world, including Nigeria, the picture is more gloomier as many publishers have either cut down on printed copies or totally shut down, many national dailies such as the New Age, Daily Champion have all shut down their presses.
According to the Pew research, "the industry's financial fortunes and subscriber base have been in decline since mid 2000s and website audience traffic, after some years of growth, has leveled off".
The sad part of the scene is that in Nigeria many community newspapers have gone extinct because they cannot compete in a technologically driven environment that evolves everyday with latest communication gadgets.
In early 2004 many newspaper houses in Europe, in a bid to fit in, came up with the idea of the tabloid newspaper. It was an innovative idea aimed at tackling the problem of readership. In Britain, two broadsheets, The Times and the Independent embraced tabloid as a way out of the doom. And within few months they witnessed improved readership. But that was short-lived.
The essence of the "tabloid newspaper" in early 2000 was attracting younger readers especially the ones that prefer a quick manageable read. So, a compact newspaper of much smaller size with shorter stories and colourful pictures became the trend. Axel Springer, publisher of Bild, Europe's best selling newspaper at the time was optimistic that compact newspapers or tabloids can succeed.
It was this kind of optimism that led The Times of London to start a compact edition in November 2004 and the paper saw an 11 percent increase in circulation in areas where it sells both old editions.
Not long after the success of tabloids, the social media came with a mighty force and things started changing drastically in the newspaper business. As Facebook, Instagram and Whatsapp, including Twitter came on board; the younger generation started drifting towards the new technology. Apart from getting updates about celebrities and sports, the new communication platform started venturing into full time information business. One unique aspect of the new platforms is that it provided an instant two-way communication process with little or no gate-keeping process.
It's no surprise that from 2010 when Facebook became popular, a lot of newspapers started facing real challenge. In a quick way to adjust to the new technology, many newspapers and magazines in 2015 struck partnership with Facebook. The New York Times, The Guardian of London and the National Geographic entered into new partnership with the social media platform.
The partnership is such that Facebook users will be able to read stories from these publishers without leaving the social network, since it will host articles rather than just providing web links that send readers off to the news firm's website.
In return, newspapers will be able to sell advertising that appears next to their stories and keep all the revenues, or let Facebook sell the advert space and give it a 30 percent cut.
Over the last five years, Facebook has grown membership up to a billion in recent statistics. In 2015, Facebook users were 1.4 billion, a quarter of the world's population. Today, news firms are cultivating legions of Facebook fans. Through this partnership, publishers can reach new audiences, while Facebook will keep users from straying and serve up more adverts.
This new partnership has equally brought more challenges for newspapers. They risk giving Facebook even more power by conditioning young Facebook users to think that they can get everything they need in one stop and undermining their own websites as destinations. The risk is that they pay too much attention to the number of visitors driven through social media and not enough to the time people spend engaging on their websites.
The greatest risk to publishers is that social networks continue to transform themselves into a form of modern-day newspaper, curating content, engaging users and selling their attention to advertisers.
That cannot be said of publisher and newspaper owners who are struggling to meet with these rapid changes. The major fear of newspapers going extinct by 2050 as predicted by some doomsayers is seriously starring at the faces of publishers who, in the past, enjoyed lavish adverts and readership.
There is, therefore, need for innovativeness in newspapering. It's not enough printing facts and pictures. Today's average reader needs more than that. There must be efforts by newspaper houses to diversify their revenue source. Adverts are dwindling by the day.
To begin the survival revolution means that newspapers must exploit the shortcomings of the social media and Internet. In order to achieve that, it must begin a stocktaking process. The current challenge of fake news in the social media should be the first area newspapers should exert themselves. The truth remains that newspaper's only real asset is its credibility. This credibility stems from its focus on truth, through the process of gate keeping. Investigative stories should be given prominence. Readers want analysis, not only information, and newspapers should be ready to provide it for them.
In the area of revenue, many newspapers are venturing into new areas of entertainment, share buying in other core investment areas. Many of the newspapers surviving today have more than one source of revenue. They have ventured into real estate, sports and even academic and research publishing.
The reality today is that no business relies on one mode of sustenance. A popular adage says, "no rat survives with one hole".