Why Alpha Students Serve Average Students
Everyone is a genius. But if you judge a fish by its ability to climb a tree it will live its whole life believing that it is stupid – Albert Einstein
Many have the belief that the rich are crooks, but there are far more people who are honest, hard working and are not crooks.
A child's most important teachers are his parents who provide the foundational building blocks of education. Parents celebrate a child's first words, also teach them to count, walk and read and ride bicycle. Parents always prepare their children for the worst. Parents interact with their children every day and consciously or unconsciously, they have a huge and powerful impact in shaping their lives. Every child is a genius but unfortunately, their ingenuity may not be recognised by the education system. Most parents know that a child's true genius is found in his dreams. We see a glimpse of it in early age.
The business of education is seen as a big industry in the world, impacting the lives of people. The step in making changes in our lives starts with a change, a shift in context, change in our perspectives and the filters we use to process information.
Good grades and academic success can be a double-edged sword. Being lauded as an A-student on the track to corporate success may only open a few doors and help what colleges and universities anoint as the best and brightest graduates. There is more to a rich and wonderful life than the white-collar job you leave school well qualified to do. The real world is not about your grades because there are existing games where different rules apply.
The future belongs to those who can strongly embrace change, see the future and anticipate what it needs and respond to different opportunities, challenges and passions. I believe that a child's genius is his dreams. Creating a conducive environment in which your child can discuss his or her dreams is an important exercise. Be patient to listen to all he has to say. Bring down yourself to be friends with him as to make him trust you enough to open up to you. How well you understand him will enable you guide him more appropriately.
Rich people also go broke because, all over the world, there are millions of retirees many of whom were once rich but now live in fear of outliving their retirement savings. It is insane to say to your child "Go to school and get a job" when jobs are being shipped overseas or replaced by advancements in technology. It is insane to say your house is an asset when it is really a liability. It is insane to invest for long term in the stock market when professional investment firms are using multi-million naira computers to invest in the short term.
Education focuses on content which includes reading, writing and arithmetic. But rather be based on context. The reason why many persons are poor and remain poor is because they have poor context which includes thoughts, beliefs, values, choices, etc. It is also the reason why many lottery winners are soon broke. People with a middle-class context don't get rich because, instead of investing, they just consume more. They buy expensive houses, take nice vacations, drive expensive cars and spend money on higher education.
Greatness is often a reflection of a person with high emotional intelligence. Emotional is equated with success intelligence because successful people are successful at managing their emotions, especially in stressful situations. Many people grow up physically but fail to grow up emotionally. Most adults are still little kids on the inside. They go to school, get a job and the little kid inside them shows up. Years pass and a day comes when they wonder what happened to their lives. They've worked for years with nothing to show for it; lack of emotional development that often hinders adults in the real world. They spend their lives doing what they want to do rather than doing what they need to do. Nothing they do would seem to work. Things that would ordinarily work for every other person hardly works for them. Even if such person takes first in a job interview, he is never taken; rather the next person or even the least performer gets picked.
Generosity is the key to success; most successful entrepreneurs are generous because they plan to create job opportunities for people. The real issue between the rich, the middle class and the poor is focus. The poor and middle class focus on their incomes, how much they earn.
Education is not about equality, it is also not about being fair. The reason parents attach importance to their children's education is because they know that it has the power to give their child advantages in life. Financial education should be seen as an important part of that and teaching your child that money gives unfair advantage. Explain the different types of income and why understanding the differences among them is important.
In creating an active learning environment in your home, you are giving your child a huge and unfair advantage. With a strong financial education, your child will have the freedom to pursue his dreams.
Harry is with the Rivers State University, Port Harcourt.

Of Quota System And Rise Of Mediocrity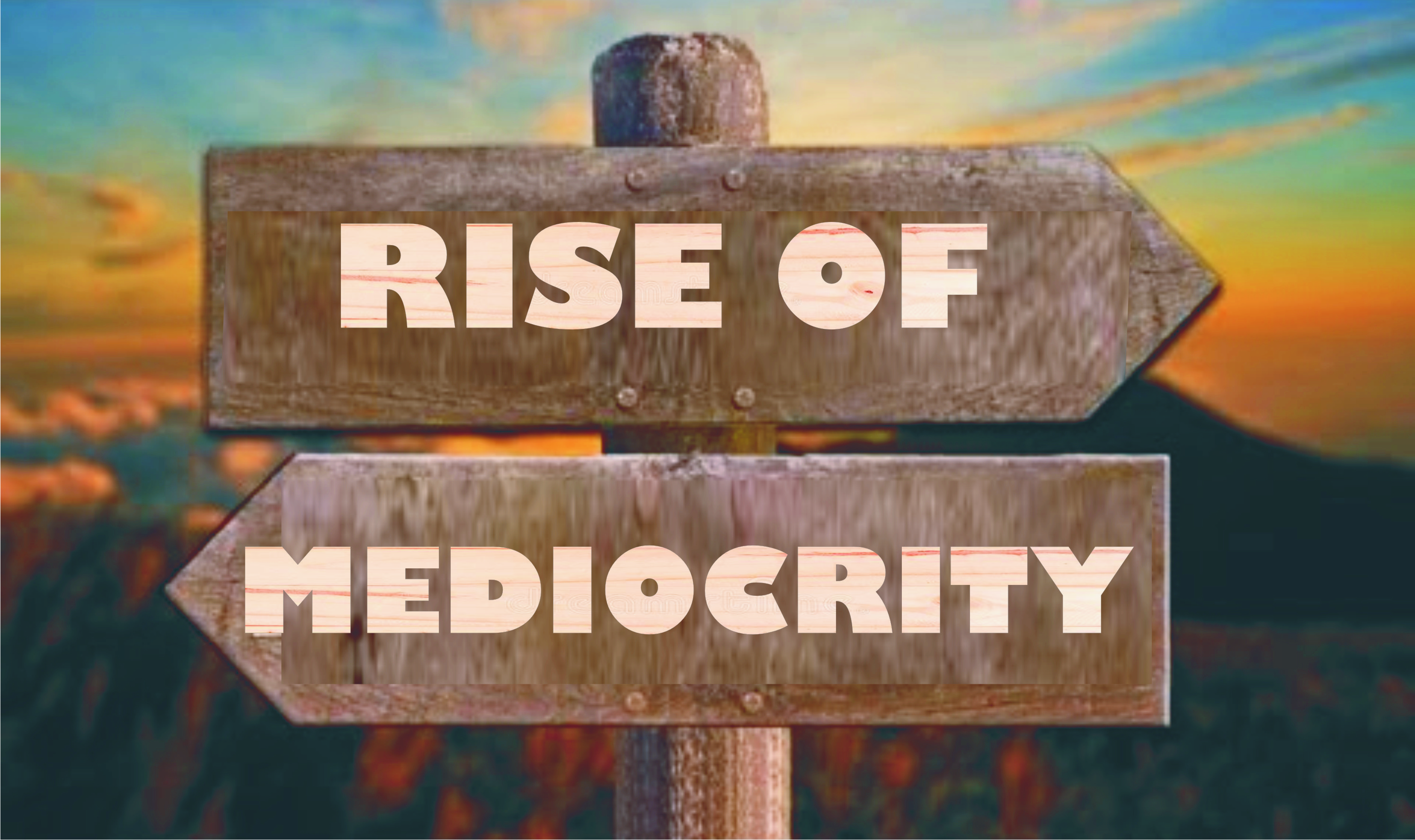 Each time the thought of restructuring of the country is conceived, people are usually quick to think along the lines of regional divide, vis-a-vis enthroning true federalism where fiscal federalism is prioritized. An advocate of restructuring once said that Nigeria fared better when we operated as Northern, Eastern and Western regions than now.
Luckily, the likes of Bayo Okunade, a professor of political science at the University of Ibadan, would always think differently. For such, unless some fundamental issues are addressed, the problems would persist with or without restructuring.
It is education, it's girl-child education, it's women's right, it's child begging, it is parental irresponsibility, demographic growth, it's managing a multi-cultural, multi-ethnic and multi-religious society and bringing them into one community where they are all first and foremost, citizens before anything else.
As I carefully read through the speech of the Emir of Kano, Muhammadu Sanusi, on the occasion of Governor El-Rufai's birthday, held in Kaduna recently, I needed no interpreter to help me figure out a diagnosis of Nigeria's problem, using the north as his sample population.
Without mincing words, the former central bank boss has only exploited the platform provided by the Kaduna State governor's birthday to highlight the indices for restructuring Nigeria, using the mathematical formula of substituting the north for Nigeria as a whole.
Although his emphasis was glaringly on the north, Sanusi was unequivocal on the eminence of destruction, should leaders fail to address the myriad challenges facing their subjects, which solution he insists does not rest on quota provision, but hinges on education.
His position on the quota system and federal character policies as a catalyst for the upsurge of mediocrity in the system as well as the relapsing into outright illiteracy by the citizens today, could not be hidden. He blamed the north for resting on their oars because of the quota system in place by which they hope to gain placement in the scheme of things
In his words, "we need to get northern youths to a point where they don't need to come from a part of the country to get a job. The rest of the country cannot be investing, educating its children, producing graduates and then they watch us, they can't get jobs because they come from the wrong state, when we have not invested in the future of our own children".
While the quota system came into being prior to Nigeria's Independence in 1960, the federal character principle became officially recognised in the 1979 constitution. The implication of this was that issues of admission, recruitment, promotion and appointment became based on these principles.
Bearing in mind that the entity called Nigeria is an output of an amalgamated process, whose constituents can hardly jettison in a hurry, their individual differences in culture, tongue, belief, etc, the federal character and quota system as enshrined in the constitution of Nigeria was designed to ensure equitable distributions of bureaucratic and political roles in the public service at federal, states and local government levels with pre-determined and inflexible result.
Of course, by design, the "federal character" principle seeks to ensure that appointments to public service institutions fairly reflect the linguistic, ethnic, religious, and geographic diversity of the country. It is purely to promote national unity and also to command national loyalty, thereby ensuring that there shall be no predominance of persons from a few states or from a few ethnic or other sectional groups in that government or in any of its agencies.
The main idea is to create conditions where no tribe is favored above another, thus cementing in concrete term, the unity of the entire there would be no room for greed, avarice and jealousy For this reason, Section 153(1) of the 1999 Constitution provided for a commission (Federal Character Commission), charged with the responsibility of monitoring the implementation of rules and principles proclaimed in federal character.
Regrettably, the federal character has become a euphemism for recruiting unqualified people into the public service. Probably, proponents of this policy did not put into consideration, what becomes of the slots of a particular locality or region in the event of no capable hand to fill in the blank spaces.
This I believe is the reason why Sanusi berated the north over continuous reliance on quota system and federal character to get jobs for its children at the expense of the other parts of the country who, he said are " busy educating their own children and turning out graduates".
Like every derailed course that is tantamount to review, Sanusi believes that an expiry date awaits this well-intended but abused privilege. And for him, "a day is coming when there would be a constitutional amendment that addresses these issues of quota system and federal character.
"The country is moving on, the quota system that everybody talks about must have a sunset clause". He advocates emphasis on merit against religion or tribe.
, "You don't need to rise on being from Kaduna State or being from the North or being a Muslim to get a job, you come with your credentials, you go with your competence, you can compete with any Nigerian from anywhere. He maintained.
If I could read the lips of the traditional ruler, I should summarise his thought by stating that the days of potential did not help us so now is the era of credential.
Sylvia ThankGod-Amadi

The Police As Society's Mirror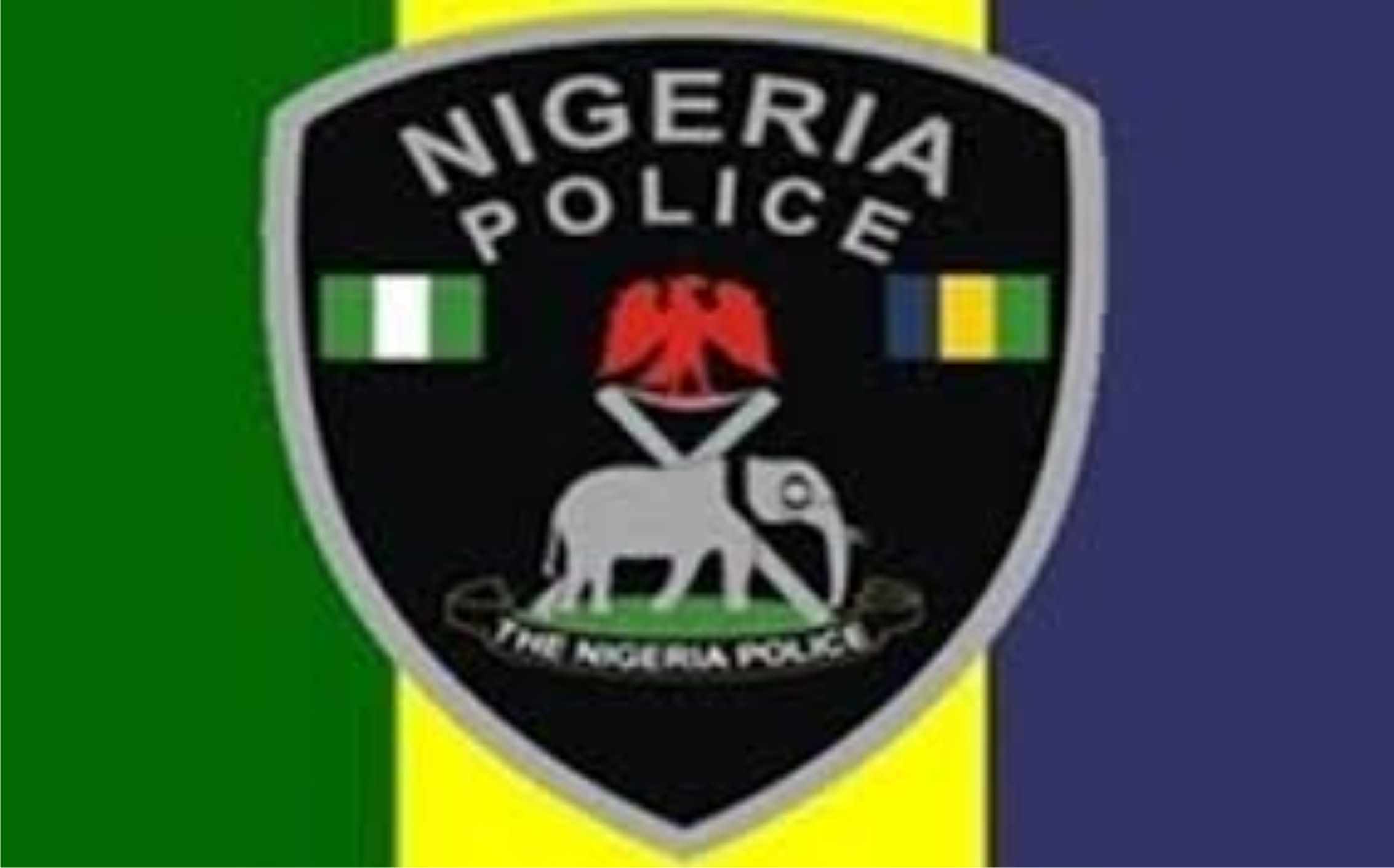 There is an academic theory with regards to the study of human societies. Among serious-minded scholars who undertook detailed studies in this project are Emile Durkeim, Jean Floud, S. Covey, Professor F. Sorokin, among several others. The London School of Economics also threw some light on this matter, with more emphasis on economic and self-preservation factors. Joseph Stalin of Russia brought in some radical slant in the theory of society, saying that "the basic law of life is that of self-survival and the protection of self-interest". The strong survive!
Before the current mass expression of dissatisfaction with the Special Anti-Robbery Squad of the Nigeria Police, Vice President of Nigeria, Professor Yemi Osinbajo, had said long ago that he was surprised why Nigerians had not shown enough rage over the plight of corruption in Nigeria. Even a former President, Olusegun Obasanjo, had challenged Nigerians to bring forward any genuine complaint about corruption, with a condition that such allegation must be presented in "chapters and verses", then the rest should be left for him to handle!
One of the basic theories in the study of social institutions is that the people involved in a social system and its operations rarely recognize fully the setting in of social aberrations. This is to say that people recognize more easily the faults in others than more serious flaws in themselves. If, for example, you ask any member of the Nigeria Police Force about corruption or brutality in that establishment, the answer you are likely to get would be more of rationalization, protection of self image and excuses about poor remuneration, etc.
To say that the image and body language of the Nigeria Police reflect the wider image and perception of Nigeria as a nation, would mean that every part of a body represents the status and substance of that body as a whole. Complaints which various members of the public make about the Police, are complaints that are widespread, which can be observed anywhere else. There can be no smoke without fire, and in a similar manner, the faults which anyone can find among the personnel of the Police, are faults that are indigenous in the society. Same faults can be found anywhere else, except that they can manifest in various guises.
Sociologists would tell us that every citizen of a country and every institution therein, mirror and reflect the larger image and status of the society. What do we refer to as culture if not the totality of the ideas, beliefs, customs, worldview etc, which people share and accept as distinct heritage. Behavioural patterns and attitudes are formed based on prevailing values widespread in the society which individuals would obviously imbibe and express to some degrees. What we call corruption includes the infectious nature of social mores and action patterns, which people absorb and express because of their survival value.
Foremost among aberrant behavioural patterns that have taken root among Nigerians since 1960, include intellectual cleverness which combines brashness and braggadocio as strategies for personal survival. In line with Stalin's postulation about self-survival and self-interest being a basic law of life, who would blame Nigerians for developing some personal culture that enhance survival in a hostile environment?
William Shakespeare would tell us that people are as the time is. This means that people's attitudes, values and behavioural patterns change according to the nature of threats, hostilities and opportunities prevailing in the society. One factor which no honest person would deny is that the Nigerian environment has continued to pose threats and hostilities to the average Nigerians. These threats and hostilities manifest most clearly in the access to the good things of life; from job opportunities, promotions, to other "dividends of democracy". You must scramble and fight to get what you want!
No honest Nigerian would deny the fact that the Nigerian political economy has tended towards exclusiveness and parasitism since 1960. Are strategic and sensitive positions occupied in every sphere of the nation's life based on merit, transparency and justice? Nigerians know the true answers to this and other issues which constitute the basis for the demand for a restructuring of the nation. But mischief mongers would side-track these issues in their efforts to defend and protect the status-quo. Would any honest Nigerian deny that there is more of corruption in nepotism than in hustling through bribery?
With regards to the Nigeria Police Force, those who had served in that establishment prior to 1977, would testify that what we have currently is a national shame. What has brought about the drastic fall in the pride and reputation of the Nigeria Police? Frankly, those who truly know the background of the decline of the Police would rarely want to get involved in any discussion about restructuring of that establishment. A lot of injustices and shenanigans have brought us to what we have now!
One would not shy away from pointing fingers at the military for playing vital and significant roles in placing the Police in its current unenviable position. The genesis of the declining status can be traced to the second military coup of July 1966, during which the Police presented damning reports on the security situation and organized hostilities glossed over by the military. That such reports were ignored resulted in senseless reprisals visited on certain groups accused of being ambitious, like Julius Caesar who must die for being ambitious.
Today, a few discerning people know what accounts for why nothing works in Nigeria. With regards to the Police, the best intelligence professionals were weeded out from that establishment without any transition or replacement based on personal merit. Consequently, both the police and the military lost core professionalism and unity of purpose. The pity is that truth would not be allowed to be told, so as not to open old wounds. Moreover, no one was put on trial for war crimes, inspite of atrocities and cruelties of 1966, up to January 1970. War and politics!
Do we wonder why every police officer takes his destiny in his own hands? Every other person in all walks of life does so because there is a loss of faith and confidence in the system. A study of the history of the "Arab Spring" would show that a key factor in spontaneous protests was the loss of confidence in a system where politics or rulership became a personalized and buccaneer affair.
Dr Amirize is a retired lecturer from the Rivers State University, Port Harcourt.
Bright Amirize

Even This Pain Shall Pass Away
We shall overcome, we shall overcome, we shall overcome someday, Oh, deep in my heart, I do believe, we shall overcome someday.
The above gospel song which became a protest song and a key anthem of the civil rights movement has been on my lips since Tuesday's killing of innocent, defenseless Nigerian youth by the military at Lekki, Lagos State. There has been justifiable anger in the land since the mowing down of the gallant young citizens of the country, whose only crime was to protest and speak up against police brutality, injustice, corruption, impunity, inept and rudderless leadership in the country.
Many had hoped that considering the genuineness of the reasons for the over two weeks EndSARS protest, the peaceful and organised nature of the exercise, it would not go the way of many protests in recent times which were hijacked by either some selfish individuals or hoodlums. Some prayed that it would not be marred by ethnicity, religion and tribalism as were many previous similar exercises in the country, rather, that Nigerians of all ages would put our ethnic and religious biases behind, and support the youth to fight for the soul of our dear country.
Sadly, that was not to be as the fathers, grand fathers and uncles, who are responsible for the poor state of the nation and do not want it to move forward for their selfish interests, ordered the massacre of their children. They hired hoodlums to disrupt and discredit legitimate civil protests to justify their urging the deployment of troops. Unfortunately, the same overworked, ill-equipped, underpaid uniformed men and women the protest would benefit, were the same people used to maim and kill fellow citizens. Too bad! And why they decided to use live bullets on unarmed citizens who were clinching the national flag, singing the anthem of the nation is still a puzzle.
The so-called leaders (or rulers as some people now prefer to call them), spread false information that the EndSARS protest is a religious fight, thereby carrying on with their age-long practice of sowing seeds of discord among the citizens. Their wicked action is already bearing fruit as there are drums of ethnic war being beaten in many parts of the country – Hausas and Yoruba youths clashing in Lagos, thugs from one part of the country attacking people from another part. Earlier in the week, a paid thug, Yusuf Yunusa, led a group of supposedly Abuja indigenes to Police headquarters to deliver a letter giving the IGP 48hours ultimatum to stop the EndSARS protest failing which he and his group would "go after them". Shortly after that, there was destruction of lives and properties in Apo, Abuja. The violence had since spread to other places including Kubwa, Dutse, Waru and others.
For a people just coming out from a six months lockdown occasioned by Covid-19 pandemic, the pain, sorrow and hardship is unimaginable. But in all these, my appeal is that we should calm down and believe truly that we shall overcome. Though President Muhammadu Buhari has chosen to remain silent despite the appeals from different quarters that he should address the nation and calm frayed nerves, we shall overcome. Though the National Broadcasting Corporation (NBC) had warned broadcast stations and the general media against "embarrassing the Muhammadu Buhari administration with the use of User-Generated Content (UGC) in the coverage on the ongoing #EndSARS protest", stopping us to vent the way we would have wished to, we shall overcome. The imposition of curfew in many states which makes movement difficult may be worsening our pains, just know that we shall certainly overcome someday.
It is said that he who fights and runs away, lives to fight another day. It is also a fact that no war was ever settled on the battlefield. It always ended on a round table. Our youth should, therefore, listen to various voices of reason and give peace a chance. The continued destruction of private and public properties is definitely not the way to go. Those public properties belong to all of us and there is no wisdom in going ahead destroying and looting them because we are enraged.
One indisputable fact is that the youths have succeeded in waking us up to our responsibilities through the protest. It has brought about the rejuvenation we need in the country. And as many people believe, Nigeria will never be the same again. But it's time for the youth to think of the next line of action; which is, coming up with strategies to vote in their own candidates in the 2023 election. Sitting on the fence and allowing other people, especially the older, corrupt generation to determine their future is no longer an option. Let us hope the president will do the needful and sign the Electoral Amendment Bill into law which will make room for a better conduct of elections in the country.
One hopes that the authorities and the citizens will capitalise on the auspicious moment presented by the season to change our value system so as to rebuild our fatherland for a better tomorrow. As a public officer, use your position to serve the people instead of exploiting and oppressing them. As a teacher, doctor, nurse or civil servant, treat your fellow citizens that need your service and your subordinates with respect and dignity. Let accountability and transparency be our watchword in this country. The continuous running of our states, local government councils and other government establishments as private belongings of those put in charge of them will only lead to more anger, frustration and protest.
Lastly and most importantly, our president should listen to the advice of well-meaning people both within and outside the country and address the issues raised by the protesting youth. Disbanding SARS and establishing SWAT in a most suspicious manner cannot be taken as granting their demands. Surely, some of their demands cannot be met overnight, but there must be immediate, medium and long-term plans of getting them done which must be communicated to the children in an open, transparent conversation with a high level of sincerity if the young ones must trust them. Conclusively, the government should always bear it in mind that the country will know no peace until there is justice everywhere and in all cases.
By: Calista Ezeaku