In Support Of NDDC's Forensic Probe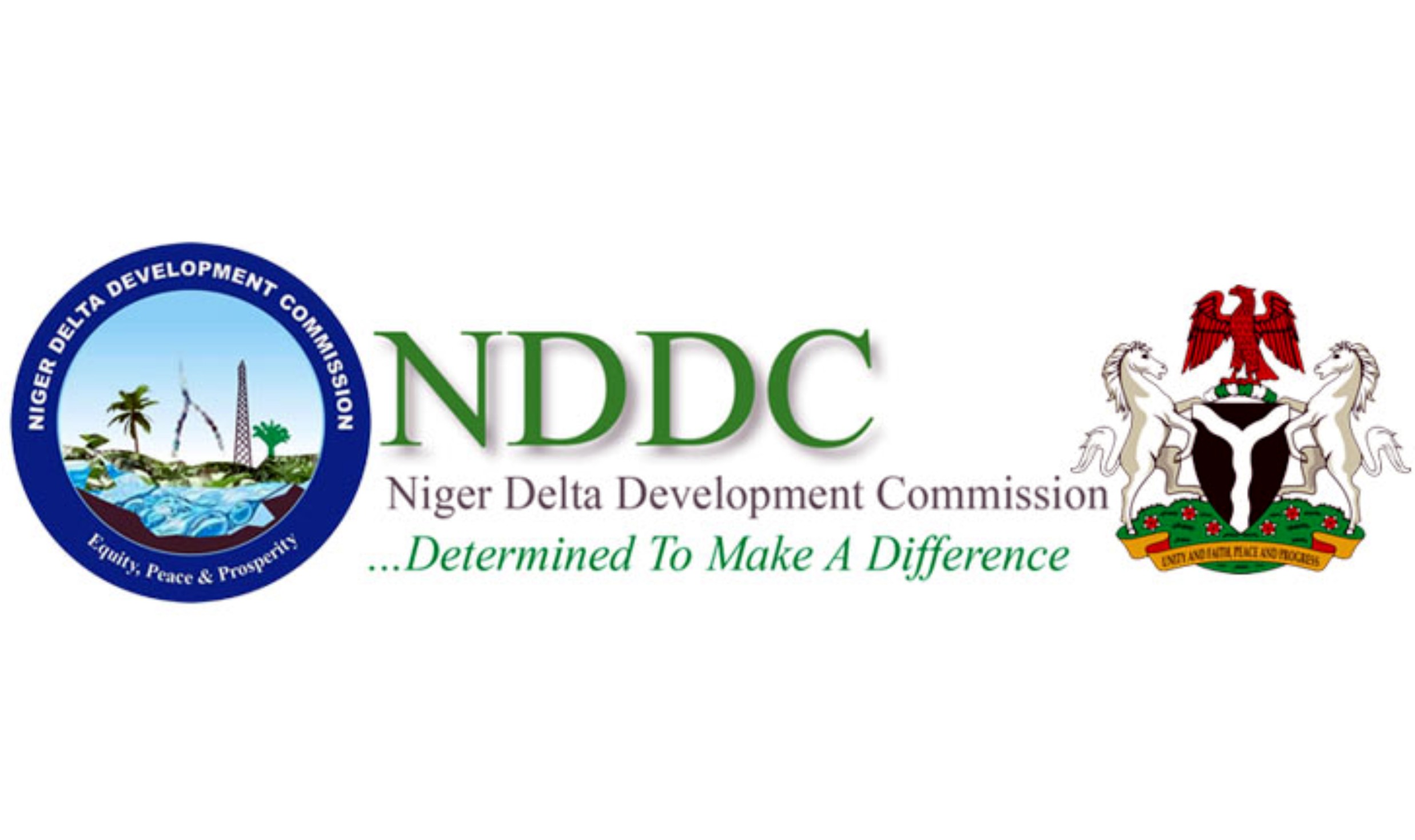 Since its inception in 2000, the Niger Delta Development Commission (NDDC) has assumed a monstrous notoriety, perhaps because the vision and mission of establishing the interventionist agency has been greatly eroded as the core objective of facilitating rapid and sustainable socio-economic development of the Niger Delta region has remained elusive nearly 20 years after.
It is possibly against this backdrop that the presidential directive ordering for a forensic audit of the activities of the commission from 2001 to 2019 is apt, timely and most welcome by well-meaning Nigerians, especially the people of Niger Delta region.
Though perceived as a belated move in some circles, the audit, if transparent and factual, will expose the monumental rot, abuse of public office, fraud and mismanagement that had bedeviled the commission in the nearly two decades, cutting across successive dispensations.
Receiving governors of the litoral states, led by the Bayelsa State Governor, Hon. Seriake Dickson, President Muhammadu Buhari declared that "what is presently on ground in the South South region does not reflect the huge resources that have been allocated to the NDDC", adding that the Presidency will await the audit report before deciding on the next line of action.
The Tide agrees with the Presidency and other critical stakeholders who want a probe of the commission. We believe that such auditing will eventually reinvent the agency with a view to re-positioning it for desired results and expectations of the Niger Delta people who have suffered environmental degradation from oil and gas prospection and exploitation.
We have had reasons in our previous editorials to question the way and manner in which the NDDC was operating as a cash cow, where political gladiators in the Niger Delta region and, indeed, Abuja use the commission's funds to settle 'the boys' after elections, but such observations and public outcry had always been treated with disdain and contempt.
While we acknowledge the fact that the Federal Government, International Oil Companies (IOCs) and funds from the Ecological Fund, which constitute major sources of the commission's funding, by virtue of the NDDC Act, were hardly released, yet, billions of naira released to the agency so far cannot be said to be accounted for as there are virtually no tangible projects on the ground to justify the huge sum that had accrued to the commission in the last 20 years.
Section 14 (2) (a) and (c) of the NDDC Act clearly provide the sources of funding the commission; and clearly the organs responsible for the agency's funding have observed their obligation in the breach. It is against this backdrop that we equally charge the forensic auditors to dig deep with a view to ascertaining the level of indebtedness to the commission. In essence, the audit that covers its assets and liabilities from inception.
It is, indeed, regrettable that the interventionist agency as at 2019 abandoned over 12,000 contract projects scattered over the nine Niger Delta States of Rivers, Bayelsa, Delta, Cross River, Akwa Ibom, Imo, Abia, Ondo and Edo. The question, therefore, is: how many projects can the NDDC proudly say it has successfully completed and commissioned in the last 19 years of its existence?
We are disturbed that the NDDC shut itself on the foot as it has, by omission or commission, abandoned its well-crafted 'Niger Delta Regional Development Master Plan' in which billions of naira of tax payers' money was expended to craft and produce. Rather than follow the master plan assiduously, successive management teams jettisoned the lofty plan in preference to emergency and/or contingency projects/programmes which could not take the region to the next level of development as expected. It is lamentable that some oil-bearing communities in the region are still in their usual state of nature: no good drinking water, no road, no electricity, school, health centre, modern housing units, among other necessities of life or technology, nearly sixty years after oil and gas exploitation.
The Tide has it on good authority that NDDC is owing contractors over N1.5 trillion with over 8,000 projects at various stages of execution, while about N2 trillion unpaid statutory allocations from the Federal Government and proceeds from Ecological Fund between 2000-2017 remittances are yet to be received by the commission.
We view such anomaly as unhealthy as it runs foul of section 14 (2) (a) and (c) of the enabling NDDC Act which makes it mandatory for the Federal Government and other stakeholders to compulsorily fund the commission so as to make up for the region's infrastructural deficit.
We, therefore, join all well-meaning Nigerians, particularly governors from the Nigeria Delta states, Pan Niger Delta Forum (PANDEF), Traditional Rulers of Oil Mineral Producing Communities of Nigeria (TROMPCON), Ijaw National Congress (INC), NDDC Contractors Association of Nigeria, Community-Based Organisations (CBOs), Civil Society Organisations (CSOs) and the Media to insist on a forensic audit of NDDC but with utmost adherence to the core principles of accountability and transparency.
It is also our candid position that all the big names who willingly or unwillingly defrauded the commission should be made public and prosecuted accordingly. Such culprits must refund their loot. The Presidency must leave no stone unturned by ensuring that no ox is gored and there are no sacred cows in the process of sanitising the commission in order to achieve the desired objective of ensuring sustainable development of the region.
The presidential order for a forensic audit is the right path to follow and it will surely pave way for a new direction for NDDC and, by extension, the Niger Delta region as the region's underdevelopment constitutes an embarrassment.
The region remains Nigeria's cash cow with virtually all national budgets based on revenue from oil and gas.
Let's not kill the hen that lays the golden egg. This is our take!

Needless Attack On Justice Odili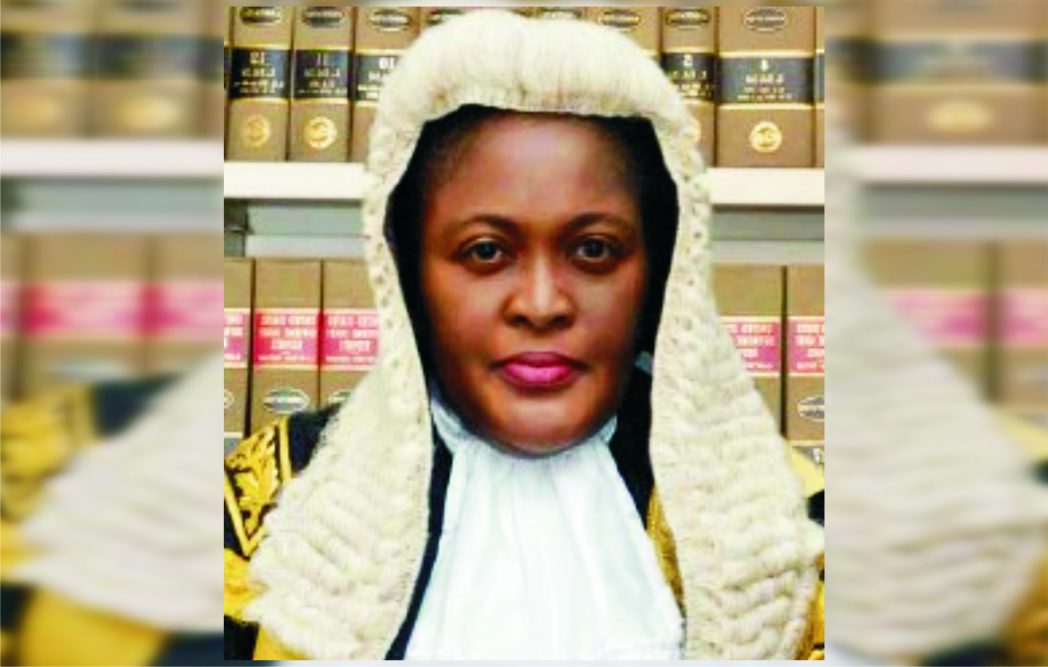 Just few days ago, Nigerians unanimously condemned the recent protest and attack on the Justices of the Supreme Court, particularly the attack on Justice Mary Odili, following the February 13, verdict nullifying the mandate of the flagbearer of the All Progressives Congress (APC) in Bayelsa State, Chief David Lyon, as a result of the anomaly noticed in the credentials of his running mate, Senator Biobarakuma Degi-Eremienyo.
A five-man panel of the Supreme Court led by Justice Odili had upheld the verdict of the Federal High Court that Degi-Eremienyo presented fake certificates to the Independent National Electoral Commission (INEC).
Following the development, some miscreants allegedly sponsored by chieftains of the (APC) and members of the party stormed the home of Justice Odili in Abuja and Port Harcourt, Rivers State, protesting over the Supreme Court judgement that sacked the party's candidate as Bayelsa State governor-elect.
The Tide joins well-meaning Nigerians to condemn, in the strongest possible terms, the demonstration in the Abuja and Port Harcourt residences of Justice Mary Odili. The protesters and their sponsors must be told in clear and unmistakable terms that their action is reprehensible and condemnable.
We are worried that the distressing display of crude conduct by the sponsored thugs and protesters against Supreme Court Justices in the discharge of their constitutional functions is not only a clear desecration of the nation's temple of justice but also a huge national embarrassment.
We see such an unruly and obviously hired mob as an attempt to intimidate the Judiciary. It shows that the paymasters of the mob are able to move violently against any judicial officer that enters a judgement against their perceived interest.
Also, we observe that if the executive branch of the Federal Government of Nigeria has made any comment on it, its statement must have been so muffled and muted that it was entirely inaudible. And that is most unfortunate. That incident is nothing but an attempt to intimidate not only the Justice of the Supreme Court but the entire Nigerian judiciary.
We view the continuous silence by the executive arm of government as a tacit support to a further step towards the complete dismantling of the independence of our judiciary. It is also, a pointer to the direction that the paymasters of the mob, are serving notice on all judicial officers that they must, at all times second-guess the wishes of the mob's paymasters and tailor their judgements, rulings and decisions in conformance thereto, failing which there may be disastrous consequences including but not limited to organised mob actions.
It gives us cause for concern when the executive branch keeps mum over such grave infraction and blatant debasement of our judicial institution. Worse still, it gives the possibly, unintended impression of complicity by powerful men in authority.
To comprehend the abyss to which we are descending, it is worth reflecting on where we would all end up if all losers in judicial decisions were, henceforth, to rent their respective crowds with threatening posters and descend on the residences of the 'culpable' judicial officers. What would become of our justice system let alone our governance system and the social contract, if this trend is allowed to continue?
If, indeed, we are a country with respect for rule of law and respect for our judicial officers, then, the sponsors of the protesters and the APC hoodlums must be made to realise that we are in a democracy. But to start to condone a culture, where justices are harassed and intimidated with a view to stifling them from discharging their duties, just because a certain judgement did not go as expected, is a trend that must be halted forthwith.
We expect that in a secure and law-abiding country, a Police Permit would be needed, and police protection provided during such picketing, especially of a very high government official as a Justice of the Supreme Court. Unfortunately, in this case, the mob largely had unhindered access to block the residence of a serving Justice of the Supreme Court of Nigeria.
As insecurity of lives and property continues to rise in Nigeria, the Police must make sure that the guardrails of our democracy are well protected. Strangely, no known arrests have been made since this illegal mob's threat on Mrs. Odili. We, therefore, call on the Inspector General of Police to fish out, arrest and prosecute all leaders of the mob attack on Mrs. Odili, to serve as a deterrent to any other persons, or group of persons. The due process must be followed and the Nigerian Police must not be found wanting in time when things like this happen.
What's more, even the apex court's review panel verdict on the Bayelsa State gubernatorial election matter presided over by Justice Sylvester Ngwuta has also vindicated the Mrs Odili-led panel's judgement.
While we acknowledge the delicate role of the Supreme Court in restoring the hope of citizens in the fragile Nigerian project, we detest the fact that in this case, Justice Odili was singled out for this cowardly attack by a political mob of APC supporters. It is barbaric and should be condemned. Beyond this, we insist that no harm should befall Justice Odili or any member of her family.

Beyond New SIM Registration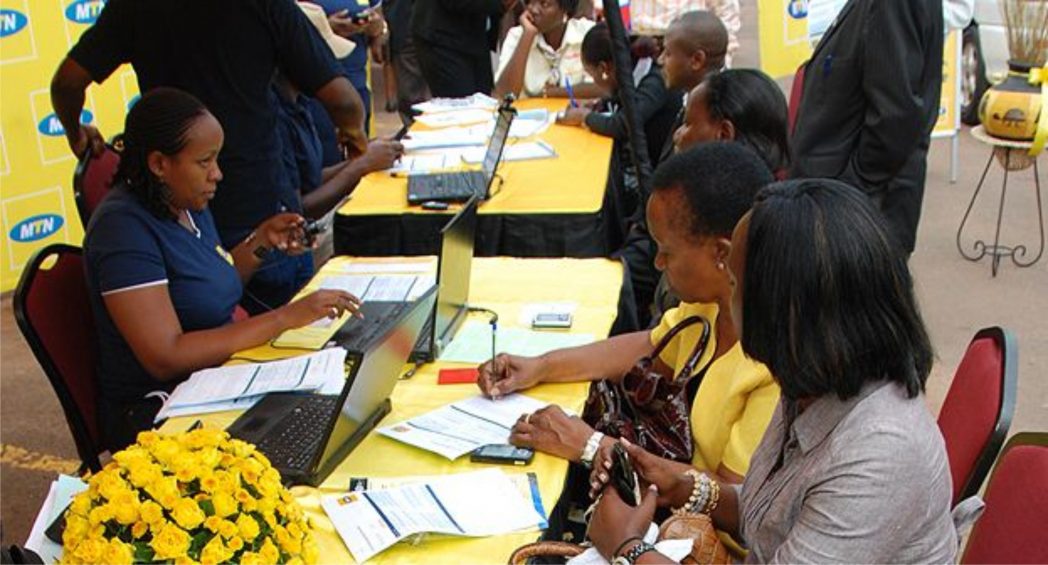 Recently, the Federal Government, apparently jolted by the high level of insecurity in the country, fixed 1st of December, 2020 as deadline for the validation of already registered Subscribers Identity Modules (SIMs) in the country.
The government has also made National Identity Number (NIN) a compulsory requirement for fresh registration.
To achieve this objective, the Minister of Communication and Digital Economy, Dr. Isa Ibrahim Pantami, through a statement signed by his Technical Assistant, Information Technology, Dr. Femi Adeluyi, directed the Nigerian Communications Commission (NCC) to immediately revise the policy on SIM card registration and usage.
According to him, the revision of the policy is based on the feedback received from the security agencies following the successful revalidation of improperly registered SIM cards in September 2019 and the blocking of those that failed to revalidate their SIMs.
With this directive, the updated policy from the NCC is expected to make NIN a prerequisite for new SIM cards registration, while foreigners use their passports and visas for the purpose. Already, registered SIM cards are to be updated with NIN before 1st of December, 2020.
Another important aspect of the new policy is the limiting of subscribers to the use of three maximum SIMs by an individual.
In the light of this development, it is expected that the four major network providers in Nigeria — MTN, Airtel, Glo and 9Mobile, would have to conduct yet another nationwide registration exercise before the year runs out.
The question now is: if telcos are ready for the procedure, are Nigerians also primed to meet the requirements considering the number of bottlenecks that had restricted them in the past?
This question becomes pertinent in view of the fact that there is non-existing centralised database with the NCC that would be enough to either verify the actual identity of each subscriber, confirm subscribers' information or quickly detect a case of duplicated details.
We observe that there are cases where network subscribers registered three SIM cards of different networks with different biodata. There are also cases where many Nigerians registered their drivers' licences, voter cards and national identity cards with different identities, thus, making harmonisation very cumbersome.
Furthermore, taking a cue from the NCC's subscriber data, it was noticed that subscribers from each operator are considered separately which gives room for miscalculation in the actual total number of network users in the country.
It is, therefore, not clear how operators would be able to know if a subscriber has reached the SIM card limit during a registration process.
Enforcement of the new policy by the government is another area of concern to us. Apparently, the enforcement of NIN use by Nigerians in the conduct of certain transactions has been in the works since 2015. We recall that there was a mandate that the National Identity Management Commission (NIMC) should ensure the harmonisation of NIN with all Ministries, Departments and Agencies (MDAs) which include, but are not limited to the Central Bank of Nigeria (CBN), Federal Road Safety Corps (FRSC), Federal Inland Revenue Service (FIRS), Independent National Electoral Commission (INEC), National Health Insurance Scheme (NHIS) and PenCom.
At the time, it turned out to be an unsuccessful effort and, thus, had to be postponed till the following year. Even up till now, it appears complete adoption is still five years away.
Perhaps, the question of how long it takes to get a NIN in Nigeria is no longer the subject of debates. According to the FAQs page on the Commission's official website, "it usually takes between 1-5 working days for your NIN to be ready after registration".
While this may not be in doubt, the number of registered Nigerians is not encouraging due to frustrating process.
Information available to us shows that NIMC has only enrolled about 36 million Nigerians, even though the process started in 2012. This number is a far cry from the over 180 million network subscribers recorded by NCC. This is said to have resulted from the few registration centres and partners available and the attendant corrupt practices by some NIMC officials.
We, therefore, fear that a directive of this magnitude may not be easily enforced if subscribers continue to find a basic prerequisite such as NIN registration difficult to access.
Again, limiting Nigerians to the use of only three SIM cards is, indeed, a welcome development if only all the mobile service providers in the country have reliable network coverage.
In a nutshell, we fear that full compliance may be hard to achieve unless there is a structure through which registration for both NIN and SIM is made easier, faster and less cumbersome for Nigerians. One possible solution to this effect is for the service providers and the NIMC to have more registration centres across the country where Nigerians can be attended to quickly and easily.
Even so, they have to conduct the whole process without the help of unaccredited partners to avoid a flawed outcome or recurring cases of fake NIN registration and pre-registered SIM cards.
Meanwhile, the NCC should ensure that no unregistered SIMs are ever allowed on mobile networks, while also ensuring that subscribers can easily check the number of SIM cards registered to their name, along with the associated phone numbers and networks.
Also, the industry regulator has the onerous duty to ensure that mobile network operators fortify their networks against cyber attacks and ensure that they adhere to the provisions of the Nigeria Data Protection Regulation (NDPR). Any SIM card that has been used to perpetrate crimes should be permanently deactivated within 24 hours.
We believe the NCC has 10 months to fully enforce the new SIM registration policy. How this will pan out is, however, a question only time will tell.

Unemployment: Ngige Got It Wrong!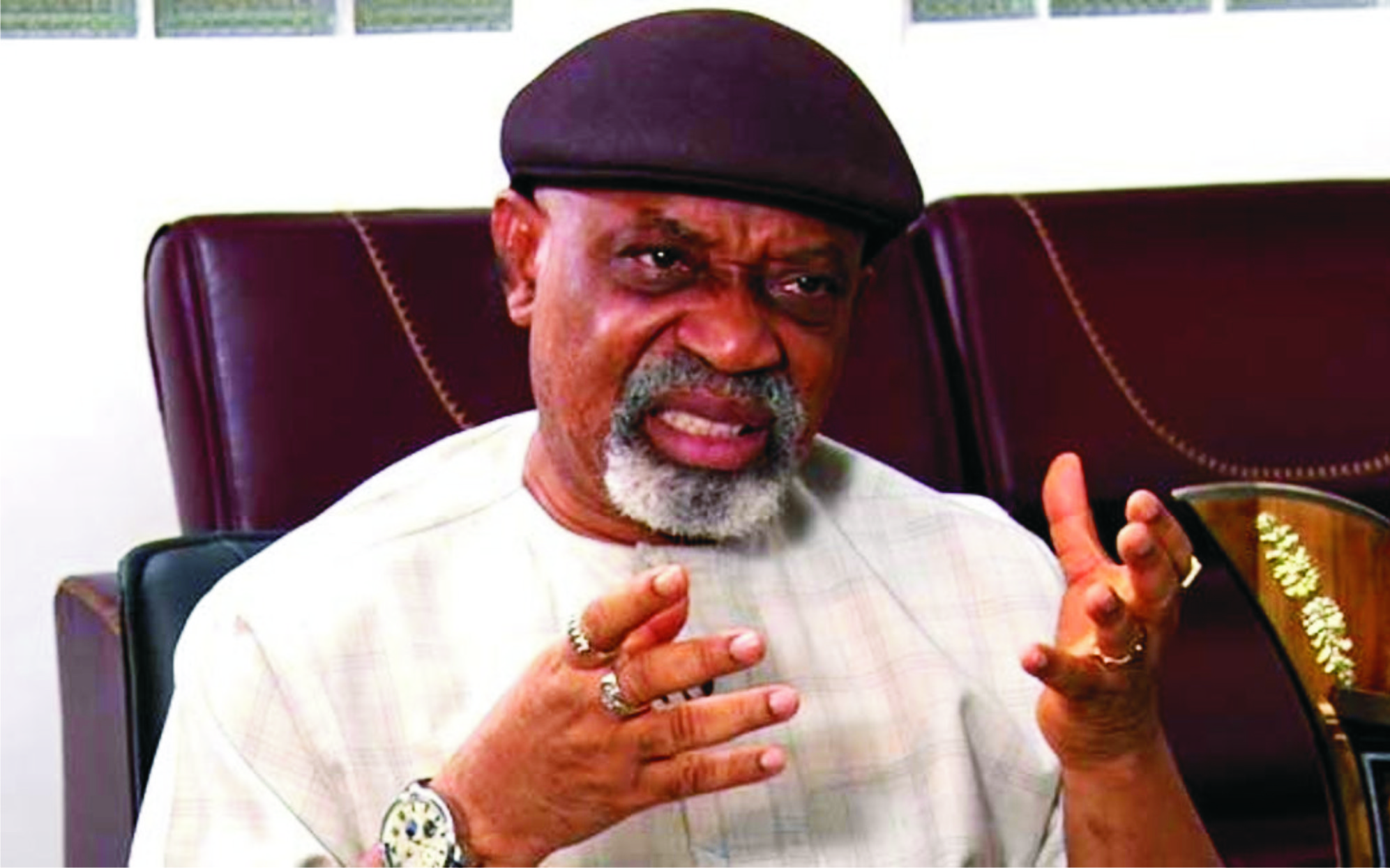 Early this month, precisely on February 10, the Federal Government, in what looked like a conscious admission of failure to create pathways the Nigerian youths can tap into and carve a better future for themselves, advised unemployed graduates, who are seeking government jobs in the white collar sector, to look elsewhere, insisting that there are more sustainable and lucrative ventures outside their focus.
Speaking in Benin City, the Edo State capital, at a Town Hall Meeting on "Popularisation of Blue/Green Collar Jobs among Graduates of Tertiary Institutions in Nigeria", the Minister of Labour and Employment, Dr Chris Ngige, stunned many when he "urged Nigerian youths to invest their talents in other job sectors, as the richest youth of the world aged between 21 and 31 years, are not employees of government but smart entrepreneurs who distinguished themselves in creative skills in various areas".
We agree with the concept of Graduate Employability Enhancement Scheme designed by government "to break the resilience of high unemployment rate in the country" by "urging unemployed graduates, parents, career counselors, and students of tertiary institutions to embrace the profitable opportunities offered by jobs outside government offices".
This is where Ngige and his team in the Ministry of Labour and Employment, and indeed, the Federal Government, got it all wrong! Government cannot shirk its responsibilities to the youth now, not after creating a difficult climate for them to benefit from the system that has made most public sector officials demigods. How can governments explain that for more than two decades, they have refused to lift embargo on employment into the civil service, when every year, tens of thousands of ghost workers are discovered and weeded out of the system, tens of thousands more retire, thousands die and many voluntarily resign without any corresponding reduction in the cost of governance and workers personnel and payroll systems? How can they explain that corruption has made it impossible for young graduates to secure new jobs in public service when government policies have squeezed the private sector such that they can no longer create robust jobs for the youths?
The Federal Government cannot, therefore, organise a town hall meeting just to tell graduates not to waste their energy looking for white collar jobs in government offices, when it has failed to provide the enabling environment, consistent policy direction and friendly legislation to attract private capital and Foreign Direct Investment (FDI) into critical sectors to absorb the army of graduates from the legion of higher institutions in the country. It cannot be mobilising people to think of jobs outside white collar sector when it has not done anything to revive any of its moribund manufacturing industries, agric farms and mills, or has it put any policy in place to ensure that investors who closed shop and left the country due to hostile operating environment or inconsistent policy, return to pull more graduates out of unemployment.
In fact, if the paper rolling mill at Oku Iboku and aluminium smelting company at Ikot Abasi, Ajaokuta and Aladja steel companies, and a host of others in various sectors in Lagos, Ibadan, Enugu, Port Harcourt, Kano, Kaduna, had been revamped and made effectively operational, government would have fulfilled its promise to create 10 million to 25 million new jobs by now. Its desire to pull 100 million out of poverty would have also been realised and economic boom would have set in. And, of course, the spate of insecurity occasioned by reckless killings, kidnappings, cult-related violence, and other criminal activities that undermine peace, security and sustainable development would have abated.
We are aware that white collar workers have shaped the dynamics of Nigerian society over the years. We are also aware that blue collar workers, such as machinists, welders, electricians and construction workers practising their trade in factories and on building sites have found it nearly impossible to operate due to lack of power supply and other harsh conditions that impede economic growth. And, yes, we are aware that both white and blue collar workers are turning to green jobs in developed countries in North America, Europe, Asia and the Pacific, where stable government policies have created the enabling environment for a thriving green sector.
But we are disappointed that government has not made any effort to make green jobs thrive in Nigeria. We say so because for that to happen, government must create the climate for the sector to function effectively by ensuring that academic curricula provide for schools at all levels to teach students courses that produce green collar professionals to drive development. Besides, government must enable legislation to encourage investors to invest in the green sector to open it up for employment of graduates to populate the various job opportunities for sustainable growth.
We reckon that in an era of increasing concerns for the environment, following hostile habits that threaten climate change through greenhouse gas emissions, abuse and degradation, the need for green collar workers, ranging from manual to managerial, dedicated to improving the quality of our environment by reducing waste and pollution, is urgently germane. Indeed, we need professionals and consultants in conservation, environmental services and waste management to provide these services and products. We also need green electricians who install solar panels, plumbers who install solar water heaters, recycling centre/MRF attendants, process managers and collectors, construction workers who build energy-efficient green buildings and wind power farms, construction workers who weatherize buildings to make them more energy efficient, or other workers involved in clean, renewable and sustainable future energy development to grow the economy. It's not likely that participants in the town hall meetings qualify as any of the above.
The Tide agrees that we need qualified graduates to man these jobs that provide better opportunities than jobs in the traditional manufacturing sector as they pay higher wages and offer better career mobility, but Nigerian education system has to incubate this cadre of people to make the future sustainable for the next generation. Green collar workers do not fall from heaven, a well-cultured system produces them. And the Nigerian system today has yet to identify its course of direction. This is our take!