The recent landmark judgement of the Supreme Court reaffirming the victory of Rivers State Governor, Chief Nyesom Wike, in the 2019 gubernatorial election did not come to many as a surprise.
The apex Court, in a judgement delivered by a panel of three Justices upheld Wike's appeal against the decision of the Court of Appeal which reinstated the petition of the candidate of the African Action Congress (AAC), Biokpomabo Awara.
On Friday, October, 25, the Supreme Court, in its judgement by three Justices led by Justice Inyang Okoro, ruled that hearing of an abandoned petition amounted to no other purpose than academic exercise, adding that the hearing was an exercise in futility.
The Rivers State Governorship Election Petition Tribunal had earlier in October dismissed the petition of AAC candidate, Awara, declaring Wike winner of the poll, which was later challenged by the AAC candidate at the Court of Appeal.
Earlier, the apex court also upheld Wike's appeal against Awara with appeal number SC1111/2019 over a judgement by the lower court dismissing the appeal by the governor on the appointment of counsel to Awara, to file court processes.
Reacting to the judgement, Wike declared that he expected the confirmation of his re-election by the Supreme Court because the defeated Governorship candidate of the African Action Congress ( AAC), Biokpomabo Awara could not have won an election he did not contest.
While The Tide agrees no less with Governor Wike that from the very beginning, there was no issue because the AAC candidate posed no problem, since he was unknown to Rivers people, we find it expedient to felicitate with the Governor and the people of Rivers State on the expected victory at the Supreme Court.
The Supreme Court judgement, no doubt, is a victory of good over evil as it has cut short the expectation of the enemies of Rivers State who may have been hell bent to plunge the state into another round of bloodbath if the reverse had been the case.
We also salute the finesse of Governor Wike in ensuring smooth sailing of the ship of state despite concerted efforts by the opposition to cause a breach in the smooth governance of the state while the petitions lasted at the various election tribunals.
The Tide commends Governor Wike's demonstration of uncommon maturity and resoluteness in his commitment to continue the implementation of his lofty development agenda under the NEW Rivers Vision evidenced by the scores of projects commissioned to mark 100 days of his second term in office.
Now that the contest over the legality or otherwise of the Wike's electoral victory is put to rest, we urge all players in the politics of Rivers State to bury their hatchets and join hands with the government to ensure speedy development of the state.
On the other hand, we equally enjoin the governor to continue to extend the olive branch to players on the other side of the political divide to synergise with his administration towards bequeathing a better Rivers State for the present and future generations. There should be no victor, no vanquished.
We place such demand on all the political gladiators and their followership because Rivers State has had its share of unprecedented bloody political crisis in the last couple of years, and can no longer afford to witness such ugly trend anymore. Suffice it to say that the sudden drop in the rate of violent crimes in the state after the 2019 elections has given credence to the assertion that most of such incidents were politically-motivated.
All that is required now is for everyone to join hands with Governor Wike to place Rivers State on the faster lane of development. No doubt, the present administration in the state has done a lot to institute peace and development, and any further plot to destabilise the already prevailing peace and development of the state is unacceptable.
On this note, we say bravo, Governor Wike!
Preventing Spread Of Marburg Virus 
Two deadly cases of Marburg Virus Disease (MVD) were reported in the Ashanti region of Ghana. On 28 June, 2022, health authorities were informed of the outbreak as suspected cases of viral hemorrhagic fever (VHF). They tested positive for the Marburg virus on July 1, 2022. This is the first MVD in Ghana. The disease is severe and often fatal and, therefore, poses a considerable risk to public health.
MVD is a horrifying human disease. It can cause epidemics with critical case fatality. It is not an airborne disease and is not considered contagious until symptoms appear. Direct contact with blood and other bodily fluids of infected people and animals or indirect contact with contaminated surfaces and materials, such as clothing, bedding, and medical equipment, is essential for transmission.
Likewise, MVD can be sexually transmitted through the semen of men who have recouped from the disease. It can remain in some body fluids of a patient even if the patient no longer has symptoms of severe disease. MVD patients have an incubation period of 2 to 21 days and transmit the virus when they develop symptoms, unlike SARS-CoV-2, which causes COVID-19, which can also be spread by asymptomatic infections.
This is the second time this zoonotic disease has been detected in West Africa, following the previous incidence in Guinea in August 2021. In 1967, two outbreaks occurred simultaneously in Marburg, Germany, and in Belgrade, Serbia, among laboratory workers in Europe working with tissues of African green monkeys imported from Uganda, and among medical personnel who cared for the laboratory workers. Nine people of the 37 cases died, with some incidents spreading through households.
Although there is no approved vaccine or antiviral therapy to treat the virus, several candidate MVD vaccines are in clinical trials. In addition, supportive care (oral or intravenous fluids) and treatment of specific symptoms may improve survival. A range of potential treatments is being evaluated, including blood products, immunotherapy, and drug therapy.
Gavi, an international organisation promoting vaccine access, said Marburg could be prevented by avoiding eating or handling bushmeat. The World Health Organisation (WHO) said it was also advising people to avoid contact with pigs in outbreak areas. Men with the virus are advised to use condoms for a year after they develop symptoms or until their semen tests negative for the virus twice. People should shun the dead bodies of victims.
There is a risk of this outbreak spreading from Ghana to neighbouring countries. Ghana borders Côte d'Ivoire and shares maritime borders with Nigeria and other West African countries. This could pose a risk of cross-border transmission if more cases continue to be reported or other regions are affected. We recommend that these countries take strong and proactive measures. A practical, strategic, and extensive plan should be taken to prevent it.
Since the Nigeria Centre for Disease Control (NCDC) is aware of the outbreak in Ghana, it has to act to prevent a similar outbreak in the country. Although Nigeria has not officially reported a case of the virus, some measures must be taken to stave off a break. For individuals and groups, there should be sufficient awareness and public sensitisation by government agencies on avoiding fruit bats, and sick non-human primates.
While citizens should be constantly tested for the disease, surveillance at the point of entry must be enhanced. A trained rapid response team should be on call for deployment in the event of an outbreak, and the NCDC's Incident Coordination Centre (ICC) should remain vigilant. The NCDC must similarly enhance risk communication efforts and continue to work with states and partners to enhance preparedness activities, including planning and information in the event of a surge.
Nigeria is already battling several other infectious diseases and cannot afford the deadly MVD. The country has reported 847 confirmed cases of Lassa fever, spreading to 24 states and 99 local government areas. The NCDC's monkeypox situation report shows that nationwide confirmed cases have increased from 101 to 117, with no less than 338 suspected cases.
In 2022, 31 states have reported suspected cases of cholera. From January 3, 2020, to July 5, 2022, Nigeria recorded 257,637 confirmed cases of COVID-19 and 3,157 deaths. Its infection rate jumped to 67 per cent in early July, according to statistics from the WHO and the NCDC. Sadly, this all comes at a time when the country's health sector is experiencing a staggering brain drain and dilapidated health institutions.
Consequently, the governments at national and subnational levels need to revive primary health care centres across the country, as more than 70 per cent of them are not functional. This is key to fighting disease infestation as they are the first port of call for most rural dwellers and others. While most public hospitals are the main health facilities for the treatment of diseases, they should also be assessed and adequately stocked so that they do not fall short.
Nigeria's porous borders should be effectively patrolled and the illegal movement of people and goods adequately regulated to prevent cross-border infections. The Federal Government must establish more specialised centres for the treatment of viral diseases. Every Nigerian should heed the recommended safety measures and report any suspected disease outbreak to health authorities.
In Support Of Exclusive Breastfeeding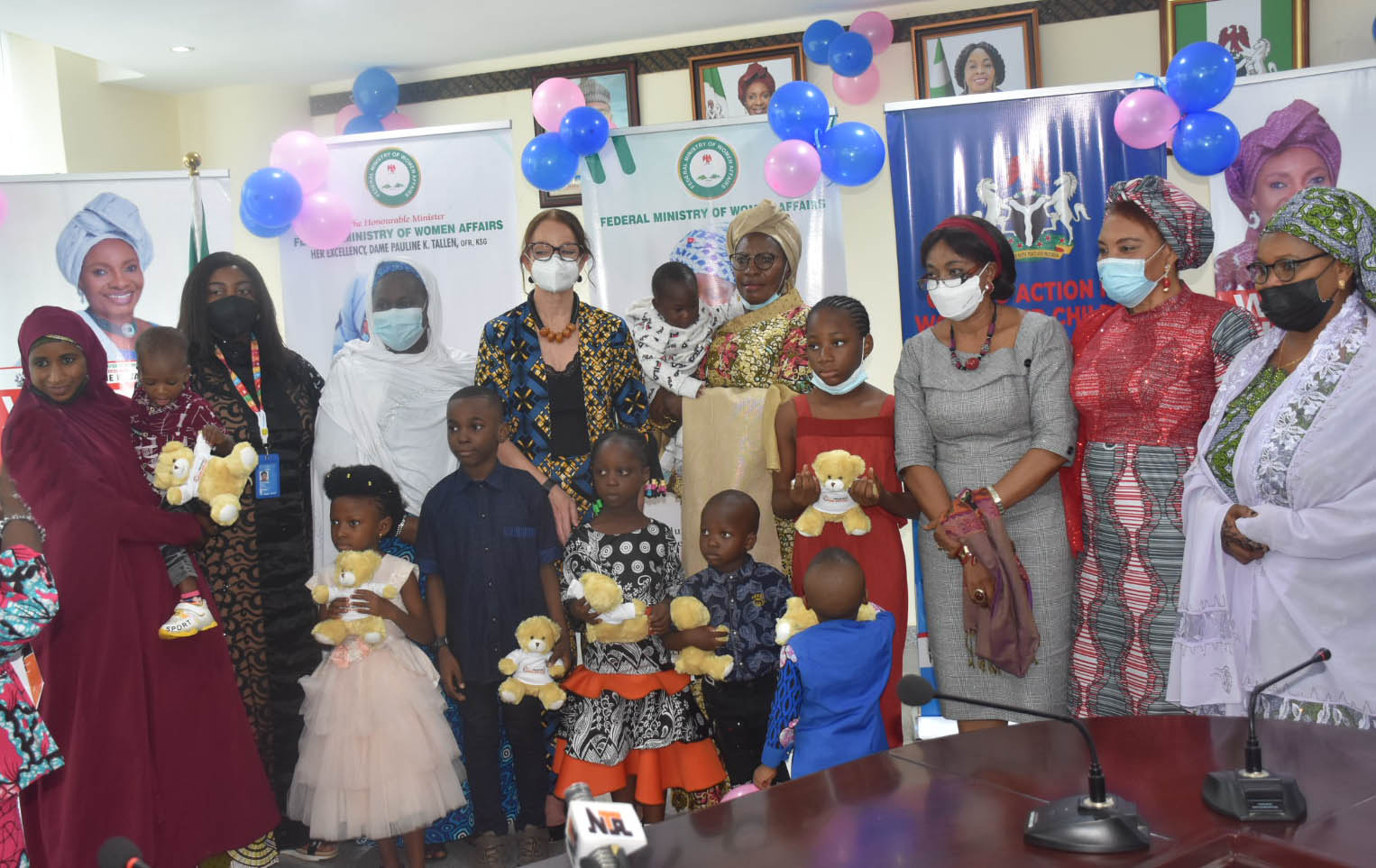 As the world commemorates this year's World Breastfeeding Week, the need to encourage
breastfeeding and improve the health of babies around the world has again been spotlighted. World Breastfeeding Week is annually celebrated from August 1 to 7. It is observed by 170 countries to protect, promote, and support breastfeeding. World Health Organisation (WHO) recommends that babies are exclusively breastfed until they are six months or possibly two years old.
Every year, this week is celebrated with a unique theme and this year's theme is, "Step Up for Breastfeeding: Educate and Support". As humanity observes the event, it is vital to spread awareness about the significance of education and support for breastfeeding. It is not a social stigma, but a requirement that shapes the totality of a child's wellbeing.
In a joint statement by the United Nations Children's Fund (UNICEF) Executive Director, Catherine Russell, and the World Health Organisation (WHO) Director-General, Dr. Tedros Adhanom Ghebreyesus, on the World Breastfeeding Week, UNICEF and WHO are calling on governments to allocate increased resources to support breastfeeding policies and programmes, especially for the most vulnerable families living in emergencies.
Health professionals point out that breast milk contains all the nutrients a newborn needs for normal development early and later in life. However, pressure from family members and friends to drink water in addition to breast milk prevents mothers from exclusively breastfeeding their babies. This stress is not good for the child, as health professionals advise breastfeeding to be valuable for both mother and child.
Colostrum, in particular, the yellow, custard-like milk produced in the first few days of life, is described as the baby's first immunity because it is very rich in anti-infective substances that protect the baby from potentially harmful diseases. Likewise, breast milk is an ideal food for babies and infants because it contains the right amount of nutrients and is easily digested, giving them all the nutrients they need to survive.
Besides, it is safe and contains antibodies that assist in protecting infants from common childhood illnesses, such as respiratory tract infections, diarrhoea and pneumonia, which are the two primary causes of child mortality worldwide. Exclusive Breastfeeding can also reduce the risk of coeliac disease and chances of developing asthma, and other allergic crises.
Breastfeeding also prevents obesity in childhood and adulthood, as well as diet-related chronic diseases such as high blood pressure and cancer. In addition, breastfed infants are known to show better vaccine responses when vaccinated against childhood diseases. Compared with infant formula-fed babies, they performed better on intelligence tests.
For mothers, starting breast milk early can speed up the expulsion of the placenta, while breastfeeding helps burn extra calories and lose pregnancy weight faster. It releases hormones that support the return of the uterus to its pre-pregnancy size and may reduce uterine bleeding after birth. Breastfeeding is also associated with a lower risk of breast and ovarian cancer, type II diabetes and postpartum depression in mothers.
According to the 2018 Nigerian Demographic and Health Survey (2018 NDHS), child mortality accounts for 52 per cent of all under-five deaths. The child mortality rate was 69 per 1,000 children surviving to 12 months, while the overall under-five mortality rate was 132 per 1,000 live births. Fifty-one per cent of all deaths among children under the age of five in Nigeria happen before the child's first birthday, and 30 per cent of these occur in the first month of life.
It is worth reiterating that breastfeeding is not a woman's job alone. A mother needs the support of her husband and family. Therefore, Nigerian men should show greater commitment to ensuring that their babies are successfully breastfed for at least the first six months of life. Men should plan active roles for themselves and ensure their babies do not miss out on the many benefits of breastfeeding.
The Rivers State Government had earlier highlighted the need for nursing mothers to engage in exclusive breastfeeding to promote healthy baby growth. This was contained in a goodwill message from the Deputy Governor, Dr Ipalibo Harry Banigo, on the event. She said breast milk is nature's food and ensures a baby's health and quality of life from childhood to adulthood. This reveals that Governor Nyesom Wike cares about the health of nursing mothers and their babies.
Since it is recommended that mothers breastfeed exclusively for six months, the breastfeeding policies that are already in place in the country should be bolstered such that the maternity leave should be a minimum of six months. Moreover, the legislature should enact laws to protect the breastfeeding rights of working women to enable them to exclusively breastfeed.
Employers should be involved as well. They need to create an enabling environment by providing childcare or crèches. Governments at all levels should also protect breastfeeding by enforcing regulations on the marketing of breastmilk substitutes. All formula labels must state the benefits of breastfeeding. Authorities must also express dissatisfaction with the distribution of free breastmilk substitutes to mothers and health workers.
A participatory approach to promoting exclusive breastfeeding is imperative. There should be an enlightenment campaign, planning and information sharing on the benefits of breastfeeding by the governing authorities. This should include the relevant stakeholders within their socio-cultural networks. The initiative will in turn lead to improvement in the uptake of breastfeeding among nursing mothers in the country.
Investing To Bridge Food Gap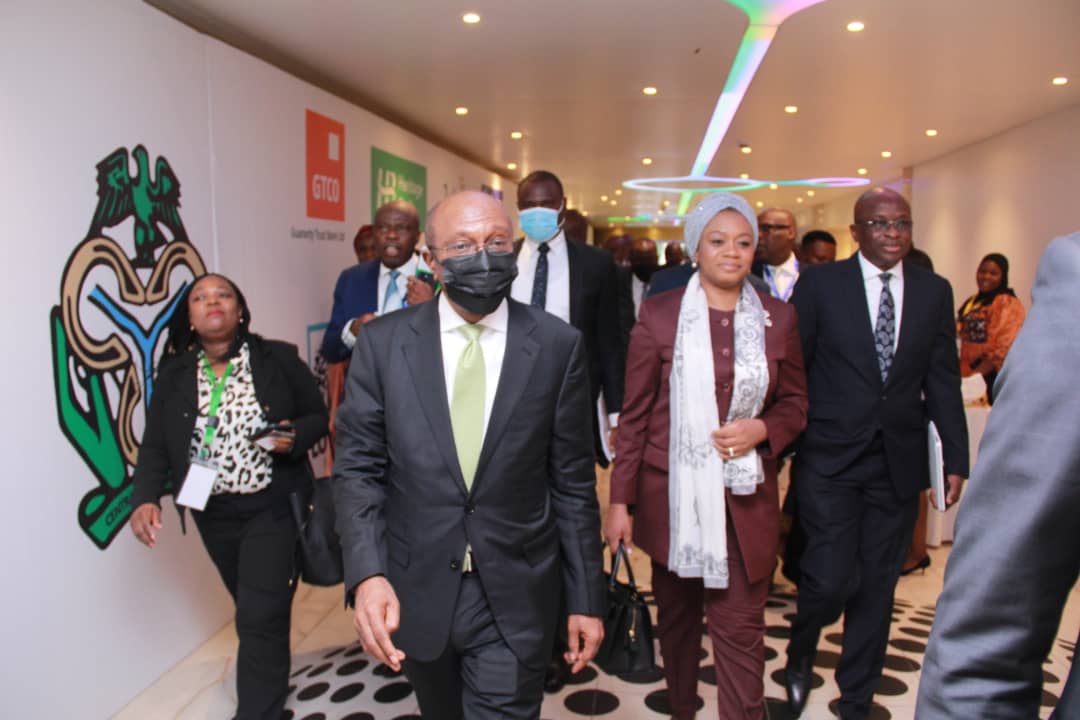 The rise in international market costs for major food items almost reflects that of the 2008 food crisis, presenting a global threat to food security. The situation is especially terrible in Africa, where the COVID-19 pestilence and now the Russia-Ukraine crisis have uncovered the susceptibility of food systems of many nations like Nigeria that rely profoundly on imports of vital staple foods such as rice and wheat.
Nigeria is one of the 10 countries with the highest number of people in food crises. According to the 2022 Global Report on Food Crises, 12.94 million people were in acute food insecurity from October – December 2021. In a recent joint report by the World Food Programme (WFP) and the Food and Agricultural Organisation (FAO), both international bodies warned that acute food insecurity will likely worsen in Nigeria and 19 countries from June to September 2022.
Similarly, a report by the National Bureau of Statistics (NBS) revealed that Nigeria's inflation rose in June which is its highest in more than five years, induced by rising prices of food and the high cost of diesel. The inflation rate surged to 18.60 per cent in June, up from 17.71 per cent in the previous month. The composite food index rose to 20.60 per cent in June 2022 on a yearly basis, the NBS also said.
Recent statistics from the Central Bank of Nigeria have indicated that Nigeria's food import bill has risen to N1.1 trillion ($2.7 billion) in 12 months, representing an increase of about 45 per cent. In 2020, about $1.87 billion was spent on food imports. However, the latest CBN data on sectoral utilisation of foreign exchange showed that Nigeria spent $2.7 billion on food imports from January to December 2021, representing an increase in over $840 million.
The drive by the government to mitigate the food deficit is being jeopardised by nature. Uncontrollable flooding destroyed crops in the food-producing states. In Edo State, flooding swept away 280 hectares of rice plantation in Ovia last August. The rampaging flood wreaked havoc on farms in Adamawa, Kogi, Benue, Kebbi, Niger, Delta and Bayelsa States last year. In 2017, the authorities said 10,000 small-holding farmers had their crops washed away by flood after seven days of torrential rain in Benue State.
Since the advent of banditry in the Northern part of the country, farmers have found it difficult to access their farms, and in most cases, have to pay the bandits taxes before they can go to their farms. The situation is gradually getting out of hand to the extent that the Zamfara State Government recently directed residents of the state to obtain guns to defend themselves against bandits ravaging the state. The government should encourage ranching, deal decisively with the bandits, and enable the use of technology to process farm produce.
Terrorists are driving away farmers from their homes in the North-East. President Muhammadu Buhari stated in 2016 that over two million people were in internally displaced persons camps. The North-Central, which includes Benue and Plateau States, suffers gravely from cyclical Fulani herdsmen attacks. The effect of the assaults on food production is damaging. The insecurity demands a fresh impetus for farming to flourish.
All this leaves Nigeria in a desperate situation. The nation has been taking the easy way out with food imports, even where it has a comparative advantage. Therefore, urgent remedies are required to reverse the deficit. An integrated transport system to enable harvests to reach their destinations on time is imperative. The rail sector should be opened to global investors to encourage foreign direct investment and aid the movement of produce and goods.
The frightening situation in the agricultural sector now makes it necessary for the governors to rally round farmers in their states by providing for basic needs and adequate security to enhance massive food production for the populace. We have observed that many governors are only paying lip service to the development of agriculture. Specifically, there has been no coordinated plan to increase the production of food. These and other factors have led to the regular hike in food items.
Demonstrating commitment to agricultural development in Rivers State, Governor Nyesom Wike kick-started an agricultural revolution from inception by encouraging the private sector to re-engineer the 12 agric-related projects it inherited from previous administrations in the state. The government also worked with key partners to complete and put on stream the Rivers State Cassava Processing Plant in Afam, the Oyigbo Local Government Council headquarters. Other governors should do likewise to properly utilise the nation's capacity for food production.
Interestingly, the cassava processing plant has since been completed and commissioned. It has placed Rivers among the top five cassava-producing states in the country. This factory will be fed with feedstock from 3,000 farmers within the farming communities and other farmers far and wide from neighbouring communities. The cassava plant will address the challenges of value addition of the crop in the value chain sub-sector, creating massive jobs.
Besides, the plant will generate increased incomes, and livelihood, ensure healthy cassava food processing activities and serve as a new page to achieve the desired result in the 10 per cent cassava flour inclusion policy as well as food and nutrition security. It will contribute to food security, and in line with the Federal Government's policy, build an agribusiness ecosystem to address the challenges in the sector in partnership with all stakeholders. The governor should consolidate on the visible gains to boost agriculture.
To check the rapidly deteriorating food situation, the CBN has to support the food production initiative to increase local output in line with the Federal Government's resolve to diversify the economy through agriculture and reduce pressure on the nation's foreign reserves. Efforts must be made to address concerns about staple food items to reduce the country's import base and make food available for Nigerians. The apex bank should critically look at rice, wheat, fish, and other significant food items that are taking a toll on the country's foreign reserves.