100 Days In Office: PDP, Others Score Wike High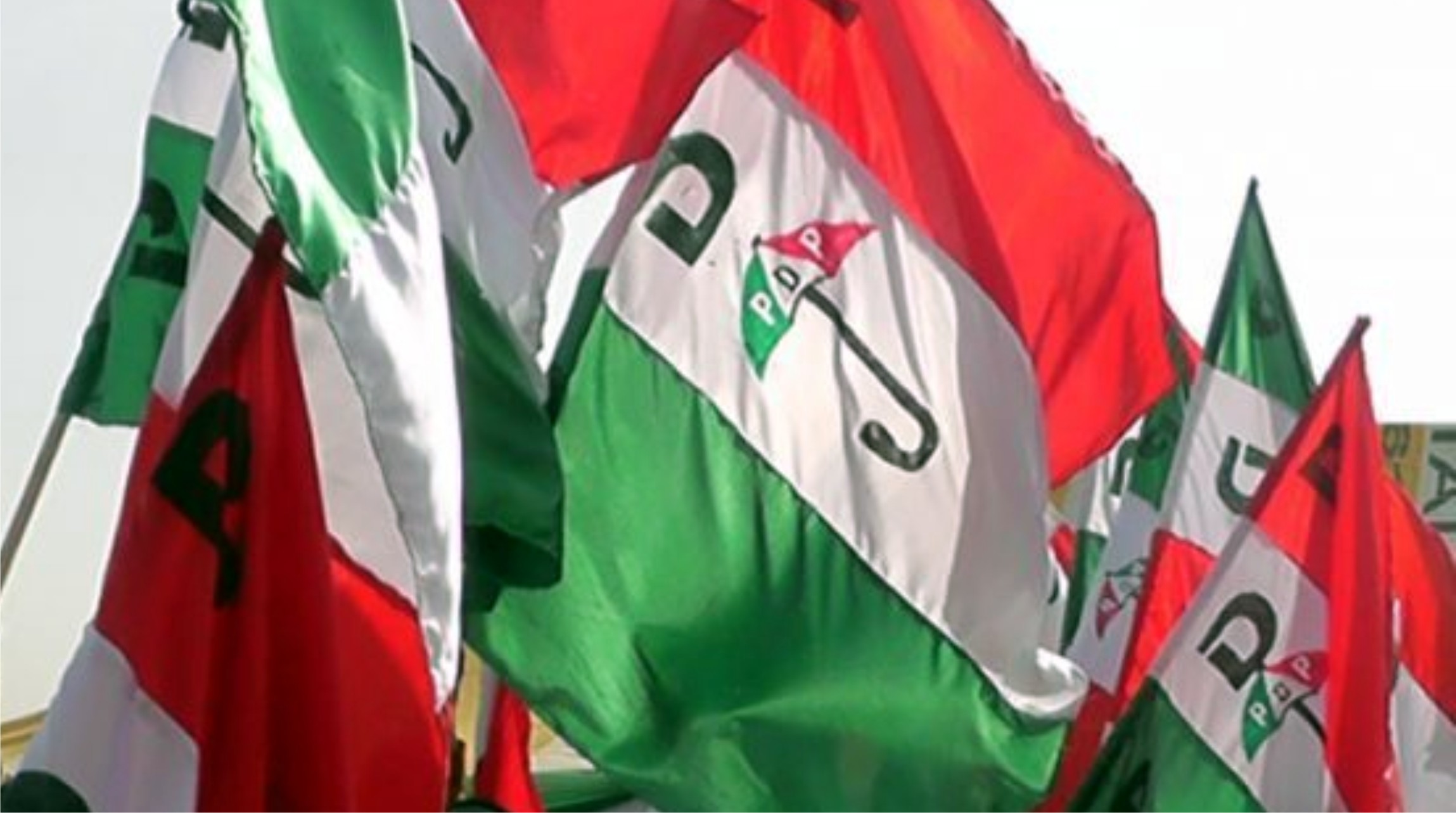 As part of its assessment of the 100 days in office of his second term, the People Democratic Party (PDP) has passed a vote of confidence on the Rivers State Governor, Chief Nyesom Wike, scoring him high in projects' delivery, infrastructural development and human capital development, among others.
The state Publicity Secretary of the PDP, Darlington Orji stated this while speaking to newsmen in Port Harcourt, Rivers State capital, at the weekend.
Orji noted that the governor had said he was elected to solve problems and not to complain; stressing that Wike was keeping the promise he made to the people across the state.
He stated that the various projects being commissioned and those yet to be commissioned were eloquent testimonies that he (Wike) has done well, and that he would continue to do more for the state and Rivers people.
According to him, "As a political party, our assessment of the governor's first 100 days in office is 99.99 per cent. The remaining point one per cent is left for human error. By the special grace of God, this is a governor that told us that he was not elected to complain but to proffer solutions to problems.
"Because he already knows that there are problems in Rivers State, his duty is to solve these problems. So, judging by the projects lined up for commissioning and some already commissioned, there are pointers that he has done well.
"Look at the commissioned Rumuokwurusi-Elelenwo-Akpajo dual carriage way, look at Community Secondary School, Ubima in Ikwerre Local Government Area where former governor, Chibuike Rotimi Amaechi comes from. These are laudable projects initiated and completed by the present administration. What about the Rumu-Woji Mile One Market and the Fruit and Vegetable Garden Market in D/Line, Port Harcourt. This is why Wike is called 'Mr. Quality Projects'.
"You know there are indicators when you want to look at a man and how he has performed or not. It is not by mere saying it. These have been achieved in just first 100 days of his second term. It has been a fantastic one. He has actually proven that the vote of confidence that was passed on him by the people of Rivers State is desirous, and he never disappointed.
"As a party, we are happy and we have no regrets that we nominating him to fly our flag in the last election. We are so comfortable and we are confident that he is going to do more for Rivers people as God permits," the state PDP spokesman stated.
He called on the main opposition party in the state, All Progressives Congress (APC), to support the governor to enable him succeed rather than engaging in unnecessary criticism.
"It is important we recognize the fact that the opposition party we have in the state thinks that that nothing good can come out of the government in the state. Naturally, it is not supposed to be so.
"The way I see opposition is a kind of opponent that will engage in constructive criticism for you to do more, and not a group of people that will condemn at all times even the best that the man at the helm of affairs is doing."
Describing 100 days in office as ritual, which has come to stay, Orji recalled that in 2015/16, "what we were hearing is that he (Wike) was completing the projects of the previous administration. Don't forget that he has declared free education for public primary and secondary schools in the state.
"Today, a man that completed the past administration's projects is also doing his own, and you say he should not be celebrated. I want to appeal that when you want to ask for more, always appreciate the little he has done.
"Governor Wike has proven that he is a prudent manager. Look at the list of states that received bailout fund that will refund money to the centre. Is Rivers State there? The APC sang it like a song that Rivers took bailout funds. At the end of the day, the list was published and Rivers State is not there.
"Today, states like Kogi is indented to the tune of about N50billion or thereabouts and Rivers State is still moving on. For us as a people, we believe in the capacity of the governor. We believe in a man that has decided to use the resources of Rivers State to develop the state", he stated.
Similarly, the long list of people-oriented projects being showcased by the Rivers State Governor, Chief Nyesom Wike, within the first 100 days of his second term has been described as an amazing phenomenon.
The National Coordinator of the Beautiful Daughters Development Foundation, Rivers State Chapter, Mrs Faithben Athanasius, said this in one of the events marking the first 100 days celebration of the governor in Port Harcourt.
The foundation coordinator expressed delight over the landmark achievements recorded by the governor, adding that the high profile achievement was a clear indication that his emergence was divine.
"Look at what God is using our own son to do for the state. Everyday projects, projects, projects.
"In spite all challenges, he stood firm. It is because he has God's back, that's why he is unstoppable", she stated.
Commenting particularly on the Mile One Market and Fruit Garden Market in Port Harcourt, Athanasius said, "It is a thing of joy that the traders would again have a market for their businesses through which they can provide for their families.
"It is only in Rivers State that you see the avalanche of road projects, markets, schools, world-class cinema, football academy, quarters for Judges and civil servants, and all others being showcased for commissioning in a space of 100 days.
"When you add these to the projects he executed during his first term that earned him the rank of 'Mr Projects' from the Federal Government, then you have no option than to appreciate him.
"Our foundation is proud of the governor for what he is doing even in this harsh economic situation. We support him and wish him more harvests in governance in the next years ahead", she added.
The coordinator, who explained that the foundation empowers women, particularly widows in the society, also lauded the wife of the governor, Justice Suzette Eberechi Nyesom Wike for being the woman behind the performing governor.
Chris Oluoh & Dennis Naku

JOHESU Suspends Warning Strike Says FG Resorted To Threats Than Negotiation
The Joint Health Sector Unions (JOHESU) and the Assembly of Healthcare Professional Associations (AHPA), yesterday, announced the suspension of its warning strike but noted that the Federal Government has still not attended to its demands; it disclosed that it will make its next decision in the coming days.
JOHESU, who disclosed this in a press statement signed by its National Chairman, Comrade Biobelemoye Josiah, further disclosed that instead the government has resorted to threats, intimidation and blackmail rather than calling for a resolve of the trade dispute.
The statement read in part: "This is to bring to your notice that the 7-day nationwide warning strike embarked upon by the members of the Joint Health Sector Unions (JOHESU) would come to an end midnight of today, 20" September, 2020.
"By this notice, all health workers under the five unions that make up Joint Health Sector Unions (JOHESU) and Assembly of Healthcare Professional Associations (AHPA) shall return to work on Monday, 21st September, 2020 across all Federal Health Institutions in the country.
"However, since the Federal Government through the Federal Ministry of Health has continued to exhibit high level of bias/discrimination by refusing to address the demands of our members as presented by JOHESU within the seven days of the warning strike as was done to other bodies in the health sector, the next line of action would be decided in due course by the expanded National Executive Council of JOHESU.
"If is pertinent to also inform members of the Press and the general public that rather than call JOHESU for dialogue to resolve the trade dispute, the Federal Government has resorted to intimidation and blackmail of JOHESU leaders using all forms of instruments and faceless organisations.
"JOHESU will continue to use all legitimate means to defend the rights and demands for the welfare of its members in the health sector. Nigerians should bear us witness that JOHESU has shown high patriotism by demanding that public health system in Nigeria is sustained and adequately financed for effective, efficient and affordable healthcare service delivery."

Wike Hails Mbata's Legacy Of Faith, Passion For God's Work
The Rivers State Chief Executive, Chief Nyesom Wike, says the late Elder Samuel Azuta Mbata left a legacy of faith and passion for the things of God.
Wike stated this during the funeral service in honour of the late elder statesman at Elder Sam Mbata's Compound in Eneka, Obio/Akpor Local Government Area, last Saturday.
Represented by his Deputy, Dr. Ipalibo Harry Banigo, the governor urged members of his family to build on that legacy and move forward, noting that the Almighty God would comfort them.
"The God of all comfort will comfort you; he will not leave you alone; he will not leave you without comfort. God is with you in a greater dimension than you can ever imagine". Wike stressed.
The governor, who described him as a trail blazer, said Elder Mbata had done so much in all the leadership roles that he played.
"In the Rivers State Government, he served meritoriously as the chairman of the Governing Council of the Rivers State College of Science and Technology, now Rivers State University.
"He was also the chairman of the Judicial Council. These are very key roles, and he also provided leadership in many other ways", Wike further stressed.
The governor, who said that the late elder statesman practically brought the Full Gospel Businessmen's Fellowship International to Nigeria, of which Rivers State was a beneficiary, added that he was a member of the Board of Trustees Internationally.
The state chief executive took a swipe at the Nigeria Police Force for the siege on his hotel in Benin City, the Edo State capital, where he lodged while on official national assignment.
"I call on the President of the Federal Republic of Nigeria, the Inspector General of Police, all the security agencies and INEC to, please, allow the democratic process to carry on in our nation, and allow Edo people vote in a violence-free process", he emphasised.
In his sermon, the Founder and President of Uma Ukpai Evangelistic Association, Rev. Uma Ukpai, extolled the sterling qualities of the late Elder Sam Mbata, describing him as a man of great purpose.
Ukpai said late Mbata was a reliable man, whom you can count on in times of need, noting that Sam Mbata used his resources to propagate the gospel of our Lord Jesus Christ sacrificially during his life-time.
He, therefore, prayed the Almighty God to empower his children to achieve greater exploits for Christ.

Gunmen Raid Zamfara, Abduct Over 40
Gunmen wielding dangerous weapons have raided Gobirawan Cali communities in Maru Local Government Area of Zamfara State, and forcefully kidnapped over 50 peasants to an unknown destination.
In an interview with the BBC Hausa service monitored, yesterday, an indigene of the community said the gunmen stormed the village, shooting sporadically.
According to him, "they came in troops, they entered our community, and shot guns repeatedly, chasing people. We were running, scampered for safety. The community is now deserted. We all ran away. We are about 3,500," he said.
"They took us by surprise. At about 3.30 pm, a gunman came and tried to kidnap one of our men. He was able to wrestle the gunman, slammed him on the ground and seized his AK-47.
"Immediately he picked the gun and threw it inside a maize farm nearby, the gunman regained consciousness and picked race. We never knew his colleagues were waiting in the bushes. They thereafter came into our community in great numbers and shot repeatedly.
"We ran away but they abducted over 40. Some managed to escape. We couldn't call the security agents because there were no networks.
"Our community is now empty, we are not going back unless the government provides us with security," he said.