Lawmaker Empowers 100 Constituents
An Ogun State lawmaker,  Mr Solomon Osho,  yesterday  said he had organised skills acquisition for over 100  members of his constituency to put them in productive ventures and for self-reliance.
According to him, the trainees comprising youths and women are undergoing four weeks training on various entrepreneurial  skills.
Osho , who represents Remo North constituency at the Ogun House of Assembly, disclosed this in an interview with newsmen in Abeokuta.
The lawmaker noted that aside his sponsorship of the training programme,  he would also equip the trainees with various empowerment items .
He explained that  his decision to embark on the project was to contribute his quota in bringing  dividend of democracy to members of his constituency.
Osho,  chairman,  House Committee on Justice,  Ethics and Public Petitions,  said that government could not do it alone,  saying that lawmakers should also assist in reducing rate of unemployment in the state and country at large.
He stated that it was important to take youths off the street and engage them in meaningful projects that would be beneficial to them and the society.
"I realise that teaching them  how to fish will be more beneficial than giving them the fish.
"They are the reason for my being where I am and as such, their interest and well-being are of great concern to me.
"They are the reason why we are here and it is our responsibility to empower our people by organising for them skills acquisition.
"It is important to teach them how to make money and not just giving them money .
"If they have business of their own, they will be able to feed themselves, families and dependents and can also be employers too.
" We are training them on baking / catering,  bead making,  soap / cream making,  manicure /pedicure and paints production," he said.
Umahi Announces Plan To Appoint 800 New Aides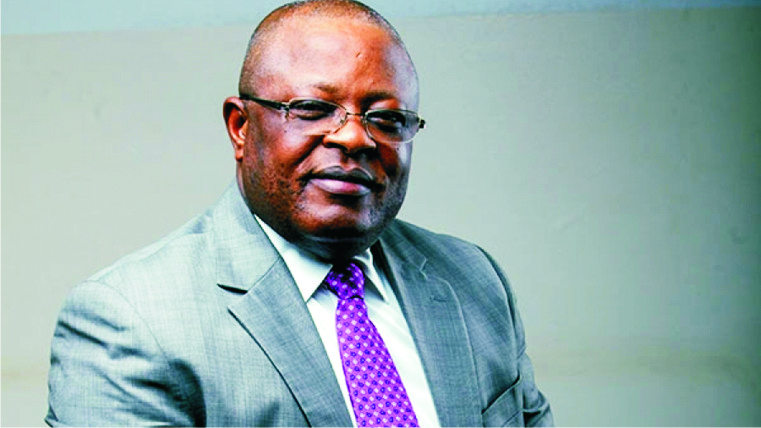 Governor David Umahi of Ebonyi State has announced his plan to appoint 800 aides, in addition to the 4,000 appointments already made by his administration.
Umahi said this last Monday in Abakaliki when he met with members of the state Executive Council, state House of Assembly, Local Government Area Chairmen and all the new appointees, among other stakeholders.
The governor said that in spite of an initial 185 Executive Assistants (EAs), Senior Technical Assistants (STAs) and Technical Assistants (TAs), he made an additional 200 similar appointments last Monday.
He said: "We would be getting about 800 EAs, STAs and TAs by the end of this meeting and from this moment, the task of making similar appointments is taken from me and given to the people from the ward level.
"This means that we will appoint three more TAs from each ward of the state and the stakeholders will sit and nominate two, while the party, the Peoples Democratic Party (PDP) will nominate one.
"The criterion used was that not all the past appointees returned but 80 per cent of the appointments included former appointees, especially those who did well."
He said that the EXCO met last Monday and approved the remuneration of the new appointees, because it was in its power to do so.
"The EAs will receive N150,000 (N100,000 salary and N50, 000 for overhead costs), while the STAs will receive N120,000 (N80,000 salaries and N40, 000 for overhead cost).
"The TAs will receive N100 (N70,000 salaries and N30,000) for overhead cost.
"We would approach the House of Assembly on the issue of liaison officers, to bring their salaries to N60,000 in order to create additional ones, especially for women (widows).
"We intend to have two liaison officers in the wards, one for men and one for women and if you add party executives at the ward level, we will have about 4,000 appointees," he said.
The governor said that the essence of the appointments was to encourage the people to contribute to the development of the state.
"Anyone that would be appointed would have something doing, at least possess one hectare of farmland, which will be adequately profiled.
"The development centre coordinators will ensure adequate supervision of schools and ensure that all 'out of school children' are in school, " he said.
Commissioner for Special Projects, Mr Ikechukwu Nwobo, who spoke on behalf of the stakeholders, thanked the governor for convening the meeting.
Nwobo assured the governor that they would always partner with him in the task of developing the state.
"The stakeholders will ensure that the right people are nominated so that the wheel of progress in the state is sustained," he said.
INEC Expresses Worries Over Possible Violence In Kogi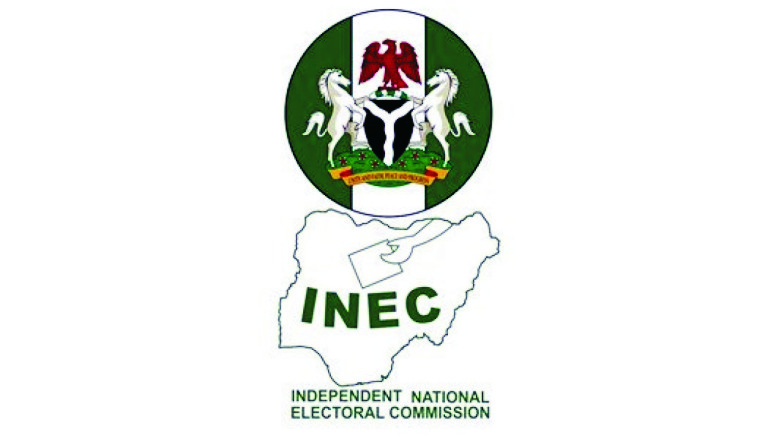 The INEC Resident Electoral Commissioner (REC) in Kogi State, Prof. James Apam, yesterday, expressed worries over possible violence during the November 16 governorship election in the state.
Apam disclosed this at the unveiling of "Get Out The Vote (GOTV), Voter Education and Stop Violence Against Women In Politics (STOP VAWIP)" campaign projects and multi-stakeholders' meeting, in Lokoja.
He said that INEC had, on several occasions, prepared to conduct credible elections and would have always put necessary machinery in place to ensure free, fair and acceptable elections only for such elections to be disrupted by violence.
The REC said that the commission intended to correct the flaws identified in past elections during the forthcoming election, saying: "we intend to correct them and make this one a test case for elections in this country.
"INEC is doing everything possible to organise free, fair and credible governorship election in November. We have met with traditional rulers and other stakeholders in the state on the way forward.
"People always blame INEC when there is problem, but the truth of the matter is that in most cases, the electorate and politicians are responsible for the problems.
"Yes, on our part, we normally encounter some problems but I can assure you that some of these problems will be solved before, during and after election. Our main worry has always been violence.
"You spent a lot of time to prepare for elections, putting resources together, training men and women for the exercise.
"You send them to the field for the exercise and all of a sudden, someone with a gun appears and starts shooting and before you know what is happening, everything has been disrupted."
Apam, therefore, enjoined parents, especially women, to help talk to their children and wards on the need to eschew violence, adding that with absence of violence, there would be massive turnout during the election and the exercise would be hitch-free.
The REC also urged the electorate to conduct themselves in an orderly manner before and during the election to enhance smooth exercise.
2021 Anambra Poll: Rep Declares Guber Aspiration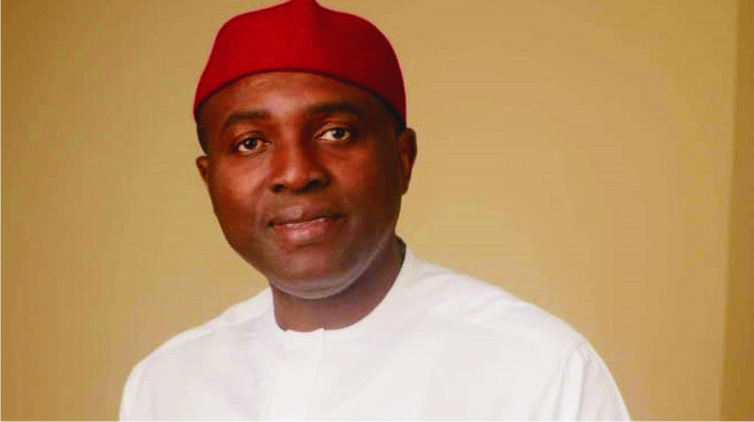 Member representing Nnewi North/Nnewi South/Ekwusigo Federal Constituency in Anambra State Mr Chris Azubuogu, has formally declared his ambition to contest the 2021 governorship poll in the state.
Azubuogu made the declaration at a meeting of the stakeholders of the Peoples Democratic Party (PDP) in Awka.
He said he was offering himself for the job, having provided quality representation to his people.
The three-time lawmaker said he had all it took to make Anambra great again, adding that the victory for PDP in the 2021 governorship election would be better assured with him.
Azubuogu urged PDP to zone the governorship slot to Anambra South for fairness and equity.
He said: "As the highest ranking lawmaker of PDP in Anambra South, I want to ask that the ticket of PDP be ceded to Anambra South Senatorial District.
"Zoning the governorship ticket of PDP to Anambra south is one decision that can help the party to achieve victory in 2021."
His appeal was coming against the backdrop of resolve of the South-East leadership of PDP that it was not considering zoning its governorship ticket to any senatorial district.
Chief Austine Umahi, the South-East National Vice Chairman of the party, recently said that the 2021 governorship poll in Anambra was crucial to the party.
He said that PDP was determined to recapture the state.
"We are going for the right candidate, irrespective of where the person comes from," Umahi said.
But, a chieftain of All Progressives Grand Alliance (APGA), Chief Jude Emecheta told newsmen that the attitude of the PDP to zoning in Anambra was simply a mind game.
Emecheta, who is the President of Willie Obiano Support Groups applauded his party for ceding the ticket to Anambra south.
He described the decision as a great asset to APGA and its chances for victory in 2021.
He urged Anambra politicians to respect the zoning arrangement which, he said, favoured Anambra south in the next election.
"It is no longer in doubt that APGA leadership both at the national and state levels have said the party's ticket for governorship election must go to south.
"For every politician in Anambra, zoning is a moral burden. If you don't zone this ticket to the south, you are introducing chaos into the Anambra political environment.
"Anambra is a peaceful state, we are people that cherish orderliness and it would be wrong to distort it now, so I think PDP is not sincere with their pronouncement.
"The truth is that announcing zoning now will shut some people out and those people will likely decamp.
"The south has the capacity to get the governorship. We have capable hands, financial capacity, intellectual capacity and eminently qualified people," he said.