BBNaija: Google Reveals Five Most Searched Housemates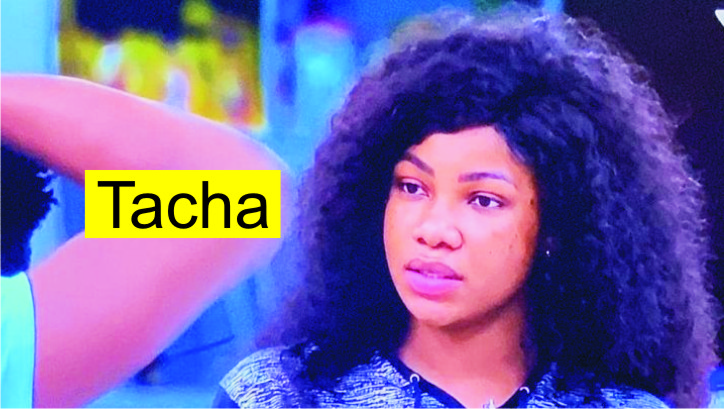 Mercy, Tacha, Mike, Ike, and Seyi are the most searched Big Brother Naija 2019 housemates, Google revealed yesterday.
Google describes them as the five top trending Big Brother Naija 2019: Pepper Dem housemates since the commencement of the competition on June 30.
Google's West Africa Regional Communication and Public Relations Manager, Taiwo Kola-Ogunlade, who shared the information in a statement, said the report is based on top search performance on Google.
Mr Kola-Ogunlade said while the housemates struggle for the grand prize of N60 million, "fans have been scouring the net to find out more about them".
'Ranking'
He also revealed that Mercy is currently the most-searched contestant on Google.
The 26-year-old video vixen and businesswoman who is based in Lagos loves cooking, swimming, travelling, and dancing.
Google said Mercy's on-screen relationship with fellow contestant, Ike, as well as her fashion sense and good looks, has kept Big Brother Naija fans wanting more and "searching for her online".
Following closely is Tasha, who hails from Rivers State.
This 23-year-old social media sensation loves to show herself to the world and the Big Brother Naija stage is the ideal platform.
She has grown her popularity on social media through the show and is the second most-searched Big Brother Naija 2019.
Her stern character adds to the excitement of the reality show.
Mike Edwards stunned Big Brother Naija 2019: Pepper Dem fans when it was revealed that he was married.
He is also a CEO and an athlete with a resilient spirit, Founder of the first Black-owned cigar brand in the United Kingdom.
Kola-Ogunlade said Mike has been able to position himself as a guru in the Big Brother Naija house and his accent has made quite an impression on the audience.
Mike is number 3 on the list of most-searched Big Brother Naija 2019: Pepper Dem contestants on Google.
Seyi, popularly referred to as the grandson of Awolowo, has also made his mark in the Big Brother Naija 2019.
From being head-of-house to having a heated argument with Ike at one point, he has a strong personality that has stood out since day one of the show.
The bubbly entrepreneur is also a medical doctor who has stated his commitment to his journey of self-acceptance, his girlfriend and his belief.
The 26-year-old Steve Ikechukwu Onyema, originally from Imo State, is said to be the look-alike of Marvel's Black Panther actor, Michael B. Jordan.
His relationship with fellow housemate, Mercy, among other activities in the house have made him one of the contestants to watch out for.
He occupies the fifth position on the most searched Big Brother Naija 2019: Pepper Dem housemates list according to Google Search.
Behold, Five Naija Musicians Thrilling The World Most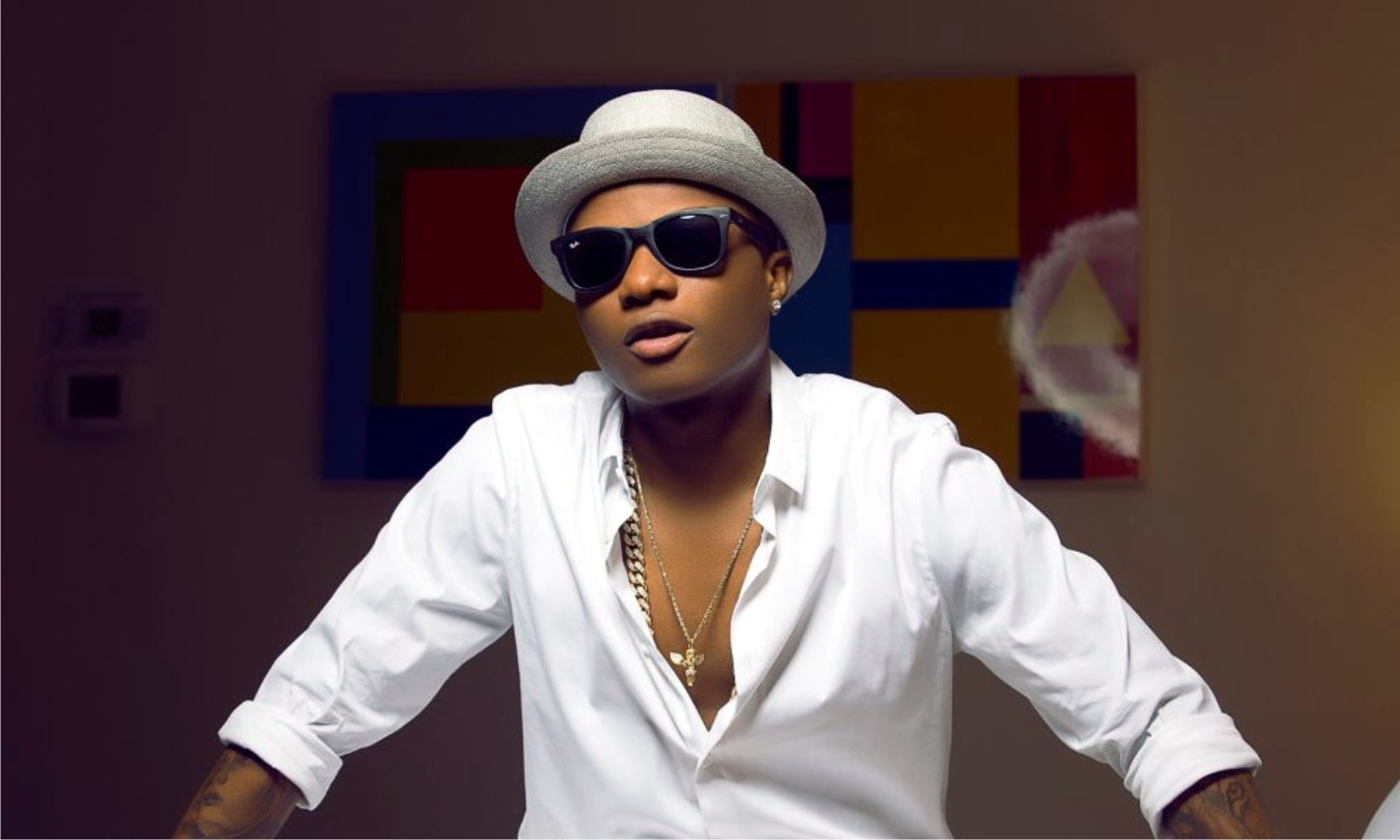 Wizkid Wizkid was born as Ayodeji Ibrahim Balogun, on 16th July 1990 in Surulere, Lagos State. He started his music career at the age of 11 with a 7 track album entitled Lil Prinz in 2001 in collaboration with Glorious Five. The award-winning recording artist is reputed to have over 80 Award nominations in his career so far of which he has won 20.
He started his record label Starboy Records in 2014 after leaving EME records, a label that now has over 5 artistes from Nigeria as well as Ghana. His long list of hits includes Holla at Your Boy, Azonto and Ojuelegba. Ojuelegba is the hottest on the list and Wizkid has worked with several local and international artists including the likes of R.Kelly and more recently Drake, which placed him as the first Nigerian on Billboard Charts: Courtesy of One Dance.
Tiwa Savage
Tiwatope Savage-Balogun, also known as Tiwa Savage or Tiwa for short, is among the notable  Nigerian Musicians the word is listening to right now. The singer cum songwriter, performer and actress has had a lot of media attention recently by reason of her controversial failed marriage to husband Tuji "Tee Billz" Balogun.
The 1980 born musical icon came into stardom in 2006 after her appearance on the UK Version of reality show X-Factor. She is currently signed to one of Nigeria's foremost record labels, Mavin Records as well as Sony/ATV Music Publishing. Her hit songs include Love Me, Kele Kele, Eminado and Wanted.
Dbanj
The "Koko" crooner and foremost Nigerian entertainer, Oladapo Daniel Oyebanjo is among Nigerian Musicians taking the world by storm. Dbanj and his famed harmonica have gained tremendous recognition on the global stage with several awards and guest appearances.
The singer turned entrepreneur hosted his own reality show "Koko Mansion" in 2009 and also starred in a Hollywood movie Cruel Summer. He has done several collaborations with top hip-hop artists Kanye West, Snoop Dogg, Big Sean and others. His hit songs include Emergency, Oliver Twist, Why Me and Tongolo. Though he is not as popular in Nigeria as he used to be, the world won't stop dancing to his tunes.
P-Square
Twin brothers Peter and Paul Okoye form the group P-Square. The Hip-hop/R & B duo, who have been clouded by a lot of controversy and separation rumours in recent weeks.
With interest in other areas such as Oil and Gas, Real Estate and Agriculture, P-Square is one pair to watch out for. The Nigerian Musicians are consistent headliners for major events, shows and tours across the African continent and across the globe. Hit songs by P-Square include Busy Body, Do Me, Alingo,  Personally and  Shekini.
Fela
Widely acclaimed as Nigeria's most celebrated musician, Fela Kuti is one Nigerian Musician the world will never forget. Fela Anikulapo Kuti or simply Fela, recognized by Wikipedia as the pioneer of the Afrobeat music genre, kept Nigerians revelling and meditating on his words and music from 1958 up till 1997 when he passed on.
The multi-talented music maestro, human rights activist, and political maverick was a pain in the neck to successive military administrations in Nigeria for years with his vocal lyrics and political undertone. Star rapper Jay Z in 2009 organized the Felabration Concert in honour of the legend. Several artists have done remixes and adaptations of his songs and beats in recent times and they almost always become hits, because of its link to this great World-recognized Nigerian musician.
Busola Dakolo Demands N10m To Close Rape Case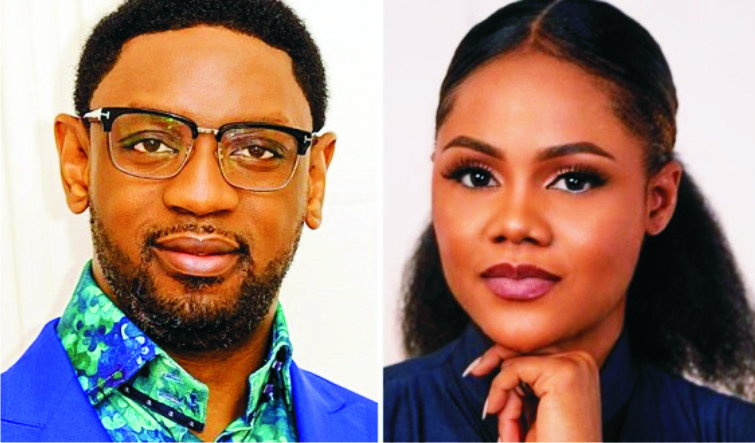 Nigerians have taken to twitter to react t o the news that Busola Dakolo, wife of musician, Timi Dakolo has requested for the sum of N10 million from Pastor Biodun Fatoyinbo of Common Wealth of Zion Assembly, whom she had accused of raping her while she was a teenager.
Busola Dakolo, wife of popular musician, Timi Dakolo, has tendered her demands before a Federal Territory High Court in Abuja on her rape case against Biodun Fatoyinbo, Senior Pastor, Commonwealth of Zion Assembly, COZA.
The Court on Monday summoned Fatoyinbo and Mrs. Dakolo to appear before it within 14 days.
Busola, the wife of music star, Timi Dakolo, had made some explosive disclosures about COZA Pastor, Biodun Fatoyinbo.
She accused the cleric of raping her when she was still very young.
She told the High Court that the rape had adversely affected her marital sex life and demanded a letter of apology from Fatoyinbo to show remorse action.
Fatoyinbo had since denied the allegation and was recently grilled by the police in Abuja over the issue.
Mrs. Dakolo, in a suit filed on her behalf by her lawyer, Pelumi Olajengbesi and Co of Law corridor, demanded that the court declare that the pastor's denial of his alleged acts contained jointly and/or severally through a press statement he released on June 28, 2019, had caused her continuous emotional distress and amounted to intentional infliction of emotional distress on her.
Olajengbesi said, "The claimant a vers that she was immediately terrified and in shock while the defendant pinned her down on the couch following which he caressed her body, fondled her breasts, pulled her pants, quickly half-pulled his trousers and ordered her to allow him to have his way with her.
"The claimant avers that the defendant in the process used his hand to cover her mouth, thereby muffling her screams. The claimant avers that the defendant made efforts to penetrate her vagina, whilst she struggled to fight him off; however, the defendant overpowered her and penetrated her vagina and had sexual intercourse with her.
"The claimant avers that while she was in shock of the incident which had rendered her befuddled and mortified, the defendant rushed out of the living room area of her family home and briefly returned with a bottle of soda (Krest) which he forced down her throat thereby making her breathing difficult."
Swell Time For Fun Lovers …As Wike Commissions PH Pleasure Park Cinema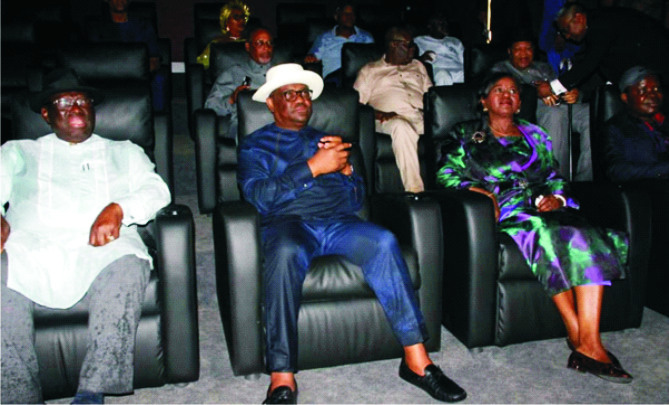 It is boom time for movie buffs and other fun lovers in Port Harcourt,capital of Rivers State and environs following the return of the cinema culture to the garden city as the State Governor, Chief Nyesom Wike commissions the Port Harcourt pleasure park cinema as part of activities to mark his 100days in office.
The event which took place on Wednesday September 11th 2019 attracted top government functionaries which included Rivers State Governor, Nyesom  Ezenwo Wike, Deputy Governor Ipalibo Harry Banigo and chairman, Greater Port Harcourt City Development Authority, Chief  Ferdinand Alabraba, among others.
The event also attracted dignitaries from the movies, music and comedy industries as well as showbiz personalities.
Commissioning the Port Harcourt Pleasure Park Cinema,   Governor Wike said that Rivers people should expend their funds on relaxation and entertainment facilities in the state capital.
Governor Wike said: "This time, there is no need to travel to Dubai,  United States or United Kingdom to relax or be entertained.
"We now have such facilities here in Port Harcourt.  We have provided entertainment facilities to stop our people  from travelling  out for  that purpose. Spend your money in our State. There  is no need for you to go to Abuja".
The Governor said that the new cinema though built by the Rivers State Government,  would  be administered by a private investor for sustenance.
He added that high level security had been provided in and around the Port Harcourt Pleasure Park to protect the serene and beautiful facility.
He assured that the Rivers State Government will continue  to work to satisfy  Rivers people and create the right environment for them to live comfortably.
Governor Wike reiterated that the leadership of the State will not succumb to blackmail  and negative propaganda.
Earlier in his post on social media, the governor stated that the park was born out of the vision to have a world class recreation center and the cinema was a valued addition.
Also speaking in an interview with The Tide, the former chairman Performing Musicians, Employers, Association  of Nigeria (PMAN), Mr Robin Maja, (The farmer) described the new cinema as the harbinger of a new dawn in the entertainment industry in the state.
He said it will also help to reduce tension in the society as it provides the needed avenue for fun and relaxation.
Also speaking, Port Harcourt based movie star and publisher of Nollywood Magazine, Mr Innocent Okereke, noted that the pleasure park cinema will soon become a centre of attraction for all movie lovers in the State which would go a long way in reviving the cinema culture which had suffered decline in the past as a result of the advent of home videos in the country.
It would be recalled that the pleasure park was commissioned by Chief (Barr) Nyesom Wike on Friday, 26 May,2017 in a grand style that attracted thousands of Rivers people from all walks of life.
It is a public recreational park located at Rumuola town along Aba road near the 2nd amphibious brigade barracks also known as Bori Camp, Port Harcourt. Apart from providing fun, excitement and relaxation, the park also serves as a tourist destination and a revenue generators for the State.