Expert Tasks FG On Building Codes
An environmental expert, Mr Joseph Effiong, has urged the Federal Government to enforce building codes and provide effective flood forecasting warning systems to mitigate flood risk across the country.
Effiong made the call in an interview with The Tide source on Monday in Abuja.
He said that proactive urban planning, strict enforcement of building codes and development control regulations were required to reduce flooding and its consequences across the country.
"Frequent floods have led to loss of lives and destruction of property in both coastal and landlocked cities across the nation, particularly where floodplains have been developed without recourse to space standards.
"Building code has contributed significantly to mitigate flooding.
"It is not only to provide building codes or building planning but it is important to obey the codes.
"Nigerians are used to living without obeying the laws and regulations of the country.
"We will set a law and we will still disobey the order, it is not good, we should learn how to discipline ourselves by obeying the laws of the country.
Effiong said that the Nigeria Hydrological Services Agency (NIHSA) recently announced that Nigerians should be prepared for more floods within the year.
He added that the Annual Flood Outlook (AFO) report by the agency should be made available to all parts of the country, especially areas where flooding had become an annual occurrence to prepare to people for impending danger.
"I suggest that the agency should be releasing flood forecast and flood early warning report early every year and if possible making it a daily or monthly report.
"The media and the agency should be working together to ensure that the report is released adequately to the public, just like the Nigeria Metrological Agency, (NiMeT) releases weather forecast daily.
Estate Surveyors Seek Investment In Low Cost Houses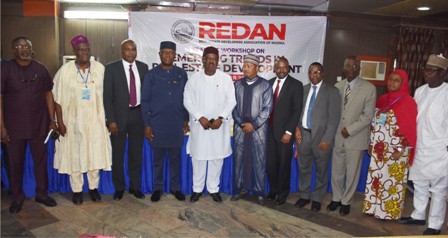 President, Nigerian Institute of Estate Surveyors and Valuers (NIESV), Mr Rowland Abonta, has called on stakeholders in housing sector to invest in low income houses to address housing deficit in the country.
Abonta made the call last Thursday in Abuja recently, saying investment in low income houses would go a long way to address the housing deficit in low and medium income cadre.
According to him, the housing needs of the high income earners had been saturated, and now the focus should be on the low and medium income categories.
"Economically, you can say that the housing needs of the high income people had been saturated, we have excess provision, excess construction for this category of the income group.
"The government should be proactive to take a decision to direct investment in other sectors of our nation economy to meet housing needs of the low and medium income earners," he said.
The estate expert called for deliberate policy that would help to redistribute what was excess in the high income category to the low income category.
"Also, in addition to sight and services schemes, the design for the low income and the medium income housing should be the type we call core housing.
"If a house is three-bedroom flat, it should be in such a way that one bedroom, with kitchen and other conveniences necessary are also provided as a core unit.
"Then the owner of the house moves in and from his own savings over time he will be able to complete the entire apartment for himself  as the need arises," he said.
Abonta said this could be the short cut to make houses available to people in low and medium income group.
He said that government should provide enabling environment and then initiate policy that would bring the low and medium income earners into focus by housing developers.
NASS Promises To Support Stakeholders Reduce Housing Deficit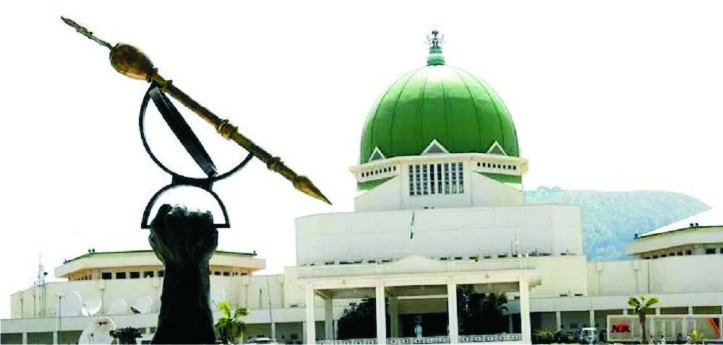 The National Assembly says it will give necessary support to stakeholders in housing sector towards reducing Nigeria's housing deficit.
Chairman, Senate Committee on Housing, Sen. Sam Egwu, made the pledge at the opening of a workshop, with a theme "Emerging Trends in Real Estate Development in Nigeria' organised by the Real Estate Developers Association of Nigeria (REDAN), in Abuja, recently..
He said the committee would give priority to bills seeking to address challenges in the housing sector so as to make suitable, adequate and affordable housing available to all Nigerians.
He urged the association to recommend necessary bills for consideration and advised it to redirect housing investment to low income earners.
"For real estate developers to effectively play their role in delivering affordable housing to citizens, they must understand the emerging trends in real estate development globally.
"Unfortunately, the organised private sector seems to have catered only for the middle and upper classes with little or nothing to meet the housing needs of low income earners.
"I urge you to look in the direction of low income earners to reduce the current overwhelming housing deficit and provide affordable housing to majority of Nigerians at that level.
"You are encouraged to explore the advantages of using locally sourced building materials to develop cost effective houses that majority of the country's low income earners can afford.
"As against the conventional very costly building materials that has made housing unaffordable to majority of Nigerians," he said.
President, REDAN, Rev. Ugochukwu Chime, said the training, was to give participants insight into the realms of how best to do business with less stress, risk and impact positively the development of the economy.
He said the association was involved in capacity building for all practitioners in the sector which included artisans and other direct home construction personnel need be trained and retrained to increase their competencies in constructing durable homes.
"The training is part of the process of dimension and de-risking the real estate value chain and operating environment. We must support government in fighting criminality and our members must comply with extant laws.
"That is why our Code of Conduct is tailored towards ensuring compliance with Anti-Money Laundering and Combating the Financing of Terrorism (AML/CFT) rules.
"The rating of the real estate sector as a medium high risk area for money laundering and terrorism financing is very dangerous and worrisome.
"The support and collaboration of all well-meaning Nigerians is urgently needed to curb this menace,'' Chime said.
He said the association was partnering with the Economic and Financial Crimes Commission (EFCC) to stem the element of fraud and terrorism financing and money laundering to weed out fraudsters from the sector.
He said he was optimistic that the programme which was the first of its kind by the association would move the real estate sector to another sphere of integrity.
The Managing Director, Family Homes Funds, Mr Femi Adewole, whose organisation recently commissioned close to 11,300 homes targeted at low income earners said the training was apt and well thought out.
He said it would go a long way to build the capacity and skills of those in the sector and at the same time create awareness to refocus attention to the housing needs of the common citizens even those in the Internally Displaced Persons (IDPs) camps.
Group Head, Analytic, Projects and Special Examination, Central Bank of Nigeria (CBN), Mr Adesemoye Adedeji, said the organisation was making efforts to ensure that monetary policies that would encourage mortgage was put in place.
He added that though inflation had a role to play in the rate of interest being charged by banks, the CBN was doing all that was possible to ensure that loans for housing come to a single digit rate.
The training was the first to be organised by the association and it would be followed by another in Lagos on Nov. 20 and Nov. 22 in Owerri, Imo State.
LASG Moves To Check Building Collapse
The Lagos State Government says it will begin enforcement of material testing at construction sites, to achieve its vision of zero tolerance for building collapse in the state.
The Acting General Manager, Lagos State Materials and Testing Laboratory (LSML), Mr Olalekan Ajani disclosed this to newsmen last on Saturday, in Lagos.
Ajani said the agency was passionate about forestalling incidences of building collapses, adding that the Gov. Babajide Sanwo-Olu's administration had empowered the agency with increased workforce across all local governments and local council development areas.
"Lagos State is stepping up operation in construction sites to see that builders comply with the quality assurance of the state to forestall cases of building collapse.
"We want to ensure a zero incidence of building collapse through regular visits to the construction sites; this is the only way to save lives in conformity with the state's extant laws.
"Our officers are now recruited in all local governments, working and checking all the sites for compliance and enforcement; that is what we are stepping up now.
"LSML officers are mandated to visit construction sites frequently now to ensure that builders have quality assurance certificate; and if anyone is found wanting, the site will be shut down, he said.
Ajani said that even completed structures would not be spared from supervision and quality control, as they would also undergo non-destructive tests.
"Even already built houses especially the commercial buildings in Lagos will also undergo a non-destructive test, while subsequent materials for use will be tested.
"For buildings already erected, we will be asking if they have carried out non-destructive test and issue them certificates, however, they do not need to destroy their buildings in the process.
"The non-destructive test is conducted with the state-of-the art scientific equipment; we are only interested in knowing the condition of the house, maybe for reconstruction, rehabilitation or rather reinforcement or re-engineering.
"Ours is to see to the quality of the materials used in building houses, we have other professionals such as technicians, geo-technical engineers, such as soil engineers, surveyors, planners, material engineers, quantity surveyors, and others, he said.
Ajani warned the contractors against cutting corners; adding that the process of getting the certification for their building permit was not expensive as envisaged, rather it was designed to save lives.
The Acting General Manager also called for collaboration of professionals to eliminate quackery and corruption in the building sector.
"All the professionals working with us are driving towards one aim, which is safe delivery of projects, and if citizens can engage them, it will bring to fore the integrity of such structure.
"Some people think it is expensive, but is always cheaper to save lives. So we encourage the developers to always ensure that they do not bypass process.
"Builders must ensure that they engage the professionals for approval, and be certain about integrity of the site to ensure that such construction did not contravene either the state law or natural law.
"There should also be a quality design before construction can be embarked upon and also due supervision because some artisans like to cut corners by using substandard products.
"Contractors should also ensure that they get the right people for supervision, and the materials needed for construction. Everything must be checked right from water to reinforcements for quality control and assurance, he said.