AfCFTA'll Strengthen Cote d'Ivoire, Nigeria's Ties -Envoy
Ivorian Ambassador to Nigeria, Mrs Toure Maman says the signing of the African Continental Free Trade Agreement (AfCFTA) by both countries would help strengthen economic ties between them.
Maman expressed the optimism in an interview with newsmen in Abuja, yesterday.
She described the agreement, which requires member states to massively reduce tariffs on goods as well as allow free access to commodities and services across the continent, as welcome economic development for both countries.
She said that the signing of the agreement in July marked a new dawn in trade relations between Cote d'Ivoire and Nigeria.
Maman said: "Cote d' Ivoire is a very open country where you can go and carry out your business operations, in line with the AfCFTA.
"If you have money to establish a business there you are free to do so, you do not need to think that Ivorians have to be the chief executive or anything related to that.
"Cote d'Ivoire is part of the free trade agreement, which is the best thing to have happened in Africa because Nigerians/Ivorians will get to relate with each other better through trade.
"Although we are in the same continent, some people do not know the economic and natural potentials inherent in the region.
"We are very glad to be part of the AfCFTA; I congratulate President Buhari for signing the agreement, because free movement will help to strengthen the trade between our countries."
According to Maman, the Ivorian government has concluded arrangement for a smooth conduct of proper country's 2020 presidential election through a new Independent Electoral Commission set up by the government.
The envoy added that the Ivorian government had prioritised women participation in the country's electoral process in a move aimed at promoting gender equality and improving the welfare of citizens of the country.
According to her, the elections will hold on October 31, 2020.
"We have achieved a lot in terms of gender equity, as this year has been regarded as our year for women and social year in Ivory Coast.
"Cote d'Ivoire government has done a lot in the areas of job creation, provision of electricity and potable drinking water.
"Government also established a 30 per cent quota policy that enables women vying elective positions to contest for legislative assemblies, participate in electoral processes and occupy public offices," the envoy added.
MSMEs In Nigeria Rise To 41m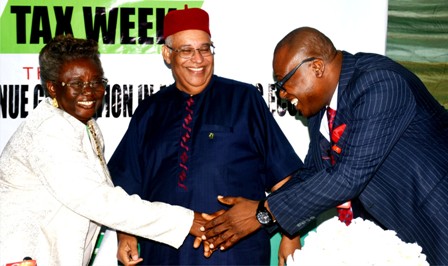 A recent survey by the National Survey on Micro Small and Medium Enterprises (MSMEs) in conjunction with the Medium Enterprises Development Agency of Nigeria (SMEDAN) and the National Bureau for Statistics (NBS), has revealed that the number of MSMEs in Nigeria has risen to 41,543,028.
The Minister of State, Industry, Trade and Investment, Mariam Katagum who stated this in Abuja yesterday at the presentation of a report and the formal launch of the National MSME Database online portal, said there are limiting factors like the dearth of veritable and useable data on MSMEs.
He said this has also created employment for 59,647,954 people across the country, saying the purpose of the National MSME database is to give a face and identity to a number of players especially within the small and growing businesses.
Katagun said: "The National MSME database is an initiative of SMEDAN. It will also give visibility to all the enablers. I have been informed that the first phase of the database capture of MSMEs in 2018 covered four commercial activities of Kano, Abia, Lagos and Ogun.
"The harvested database of MSMEs from other states and will gradually be uploaded into the national database portal over time as funds are made available.
The Director General, SMEDAN, Dikko Umaru stated that the agency has been burdened with tons of request regarding key information bordering on MSMEs over the years.
The Tide reports that the purpose of the database is to complement on sectoral basis the huge details contained in the national survey on MSMEs jointly conducted by SMEDAN and NBS.
3,051 Depositors Petition Banks Over Charges,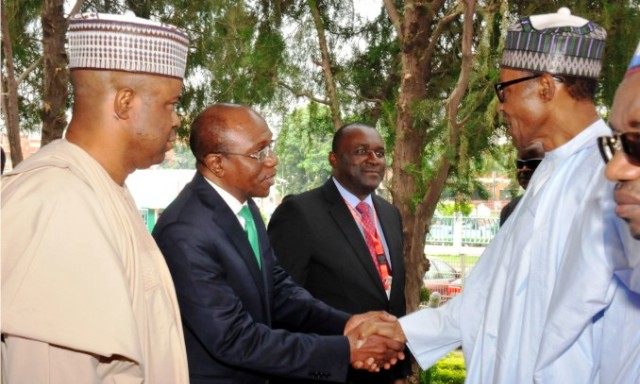 About 3,051 depositors have petitioned their banks and other financial institutions over various complaints such as excess/unauthorised charges, fraudulent activities, guarantees, dispense errors and funds transfers in 2018, a report by the Central Bank of Nigeria (CBN) has indicated.
While 1,439 complaints were lodged to the CBN in the first half of 2018, 1,612 complaints were reported in the second half of 2018.
This was disclosed in a report by the CBN in its financial stability report on complaints management and resolution for 2018.
The report said, "A total of 1,612 complaints from consumers of financial services were received in the period under review, indicating an increase of 173 complaints or 12.02 per cent over the 1,439 received in the first half of 2018.
"Of this number, 1,602 complaints or 99.38 per cent were against banks, while 10 complaints or 0.62 per cent were against OFIs.
"The complaints were in various categories, such as excess/unauthorised charges, fraud, guarantees, dispense errors, funds transfers."
It added, "A total of 1,496 complaints were successfully resolved or closed in the period under review, compared with 4,723 in the first half of 2018, indicating a decrease of 3,227 or 215.71 per cent.
"Total claims made by complainants during the period amounted to N7.99bn and $1.77m, while the sums of N3.09bn and $1.724m were refunded to customers."
The Director, Corporate Communications, CBN, Mr Isaac Okorafor, had earlier said customers should not always be too much in a hurry to let some grievances go away, but should take a further step by reporting to the regulator.
"We have actually helped a lot of displeased depositors to get monies from their banks after they complained," he said.
According to him, any depositor who felt extorted by his bank, if after complaining and the bank denied should send an email to the CBN.
He said if customers failed to lodge their complaints, it would be impossible for the CBN to go into the banking hall and defend their rights.
"The depositors should lodge their complaints with us. So, please find time to report any wrongdoings by the banks," he said.
Okorafor noted that there were all manner of complaints, but said that convenient banking services required various levels of investments, which customers must pay for, but only at appropriate rates.
"Banking services are not free anywhere in the world," he added.
He explained that if a person could sit in his comfort zone to make transactions, it was only made possible because some people invested in the banks.
"It is not government subsidy; some people are paying for it but what the CBN would not do is to allow your banks to rip you off," he said.
He added that the apex bank had published on its website the appropriate ways to address bank problems.
NDDC's Debtors: NASS Lists FG, 17 Oil Firms Says They Owe Agency N1.27trn, $73m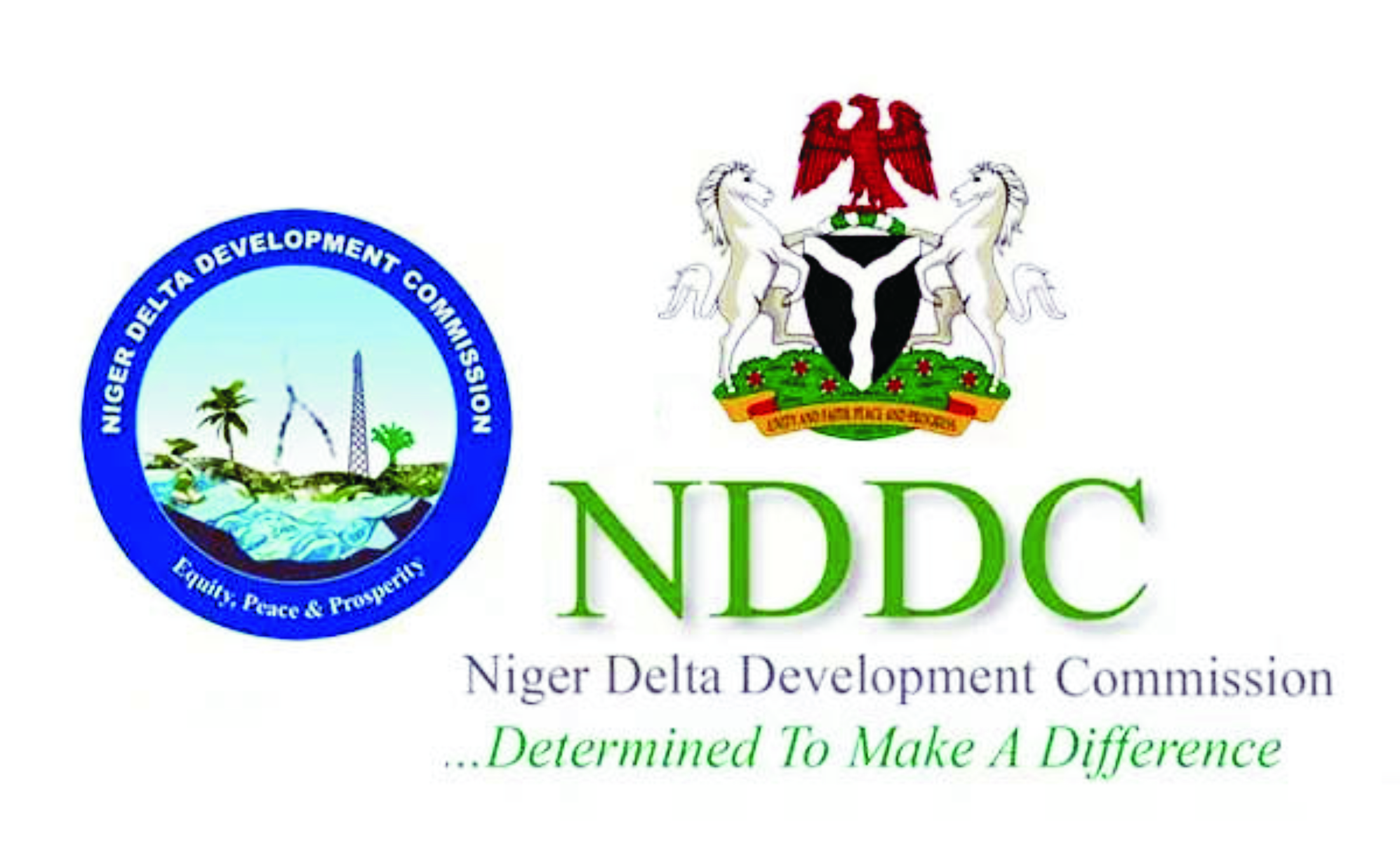 The Federal Government and 17 local and international oil companies have questions to answer over alleged indebtedness to the Niger Delta Development Commission (NDDC) to the tune of N1.27trillion and $73million, respectively.
The National Assembly on Monday said it would invite some Federal Government officials and 17 oil firms over the alleged indebtedness to the NDDC.
The officials to appear before the joint Senate and House of Representatives Committee on the NDDC next week Wednesday include the Minister of Finance, Zainab Ahmed, Governor of the Central Bank of Nigeria, Godwin Emefiele; Accountant-General of the Federation, Ahmed Idris; and Auditor-General of the Federation, Anthony Ayine.
Some of the oil companies invited are Shebah Express Petroleum, Atlas Petroleum, Allied Energy, Frontier Oil, Seven Energy Limited, Belma Oil Producing Limited, Aiteo Exploration and Production, Dubri Oil, Conoil Producing, and Continental Oil and Gas.
Others are Nigeria LNG Limited, Enageed Resources Limited, New Cross Exploration and Production, Pan Ocean Oil Corporation Nigeria Limited, Nigerian Petroleum Development Company, Munipulo Petroleum Development Company, and Prime Exploration and Production Company.
The Chairman, House Committee on NDDC and Co-chairman of the joint committee, Olubunmi Tunji-Ojo, confirmed the development to journalists in Abuja on Monday.
He said, "We are expecting the IOCs and other oil companies to come by Wednesday next week to tell Nigerians why they have blatantly refused to abide by the laws of the nation. I can assure, we will recover every dime due to the NDDC."
The lawmaker stated that records had shown that the affected oil companies jointly owed the NDDC N72billion and $73million, while the Federal Government alone owed N1.2trillion.
Tunji-Ojo said, "These companies we are investigating owe the NDDC huge sums of money, which when remitted, would improve the fortune of the people of the Niger Delta area. By the records we have, a company like Shell Petroleum Development Company owes more than N54.9bn.
"We also have it on good authority that Pan Ocean owes as much as $46.6million, while Allied Energy is indebted to the tune of $43m; and Shebah Express Petroleum owes as much as $23.8million and then, Atlas Petroleum owes $22million.
"The 9th National Assembly cannot afford to sit and watch oil companies deny the NDDC of its statutory revenue from firms operating in the country."
He added that a technical audit of the NDDC conducted by the 8th National Assembly was very revealing.