Using Elisha  Abbo As Example
Trying to state the obvious, the   former Vice President and presidential candidate of Peoples Democratic Party, PDP, in the 2019 election, Atiku Abubakar, said " the law is clear and leaders must lead by example".
Atiku relived those words as his own way of expressing disaffection over the recent alleged ungodly  attitude of a serving senator,  Elisha Abbo,  as demonstrated in a video circulating in the social media.
A video of Senator  Abbo assaulting a woman in an adult shop in Abuja had gone viral, causing outrage.The lawmaker representing Adamawa north senatorial district has consequently admitted his fault and apologised for his action.
However, report from Premium Times indicates that the lawmaker,  elected on the platform of the PDP,  appeared on Monday, July 8, at the chief magistrate's court, Zuba.
Therefore, it is  now evident that  the police have filed charges against him.  No doubt, the charges may have been  sequel to  examination into the conduct of the senator  in the viral video according to the explanations  of Anjuguri Manzah,   the spokesperson of the police.
Reactions on air suggest that the former vice president isn't the sole hurt in this apparent display of animalistic tendency by a personality purported to be equal to the nation 's ambassador by virtue of his status as a senator.
Many Nigerians are of the view that the insult is not only on the assaulted woman but on the nation as a whole given the status of the personality involved in the act.   They have continuously called on the law to prevail on the culprit.
Perhaps, other exalted individuals in the country may have indulged in similar  misdemeanor in the past  unnoticed,   such act of lawlessness and callousness as exhibited in the video, coming on the hills of the commencement of the 9th Assembly, is actually a test for the capability of the senate to take the country to the next level.
I see the integrity of the Nigerian legislature about to be tested. Meanwhile,  we must not forget that the public is aware that legislators,  along with their public employees counterparts, are billed to face severe consequences for violating the public trust.
The  penalties, however, range from  censure, removal from office, permanent disqualification from holding any state position, restitution, to decades in prison, and fines up into  hundreds of thousands of dollars.
Although not all ethics violations are treated equally.Punishments correspond to how bad an instance of misconduct is viewed in the eyes of a state and in consideration of the harm a violation may cause.
But  if the truth be told, like  the Chairperson/Chief Executive Officer of Nigerian Diaspora Commission, Abike Dabiri-Erewa tweeted, "the footage is enough evidence. He deserves to be in prison".
Such violence as displayed by the Senator  is recognized as a violation of human rights and a form of discrimination against women, reflecting the pervasive imbalance of power between women and men.This experience of violence  affects  women in a myriad of ways that are often  difficult to quantify.
Categorically, the 1999 constitutional amendment of the Federal Republic of Nigeria provided and mainly focused on triumphing the basic human rights to all citizens, and thus, allotted no place for gender discrimination within the country's spheres.
The action of Senator Abbo as shown in the said video doesn't depict him as a first timer in women's rights violation issues. This calls for the expediency of thoroughly scrutinizing our would-be leaders,  to ensure that they are not only worthy in learning, but in character as well.
However,  I don't think that the Nigerian Senate has a place for women's right violators in an era when the world is calling for an absolute protection of the rights of women.
I rather  suggest a  corresponding punishment on the erring senator as a way of absorbing the 9th Assembly of such character assassination smear.
Sylvia ThankGod-Amadi

Women's Empowerment: A Necessity
Empowerment is the action of raising the status of women through education, raising awareness, literacy and training. Women's empowerment is all about equipping and allowing women to make life-determining decisions through different problems in society.
Women empowerment is the process by which women elaborate and recreate what they can be, accomplish and do in circumstances they were denied previously.  Empowerment, however, can be seen in many ways when talking about women's empowerment.
People are empowered when they are able to access the opportunities available to them without limitations and restrictions such as in education, profession and lifestyle. Feeling entitled to make one's own decisions creates a sense of empowerment. This is a way for women to redefine gender roles that allow them to acquire the ability to choose between known alternatives.
There are principles defining women's empowerment such as, for one to be empowered they must first come from a position of disempowerment which is relative to others at a time. Empowerment can also be seen as a process, not a product.
Empowering women and girls to achieve gender equality is crucial to creating inclusive, open and prosperous societies. Gender inequalities, however, persist in many countries, so it is important that new ways are fashioned to address the issue: Contributing to this agenda by creating opportunities for dialogue to influence policies that benefit women and girls; and having more influence over decisions that affect their lives are certainly the way to go.
In some societies, women are still discriminated against because of their gender. They are not given the same rights as men. For instance, they are expected to cook and clean. Some women are excessively controlled by their parents or husbands. They are still not allowed to work or study far away from their homes because they believe that women are weaker than men and some husbands get jealous.
Women married at young ages are usually forced into marriage by their parents. That is why their empowerment is really needed in society. This is important for their self-esteem and also for society. Empowering a woman is to give her the right to participate in education, society, economy and politics.
A woman can be involved in society if she is allowed to choose her religion, language, work and other activities. Therefore, women's empowerment is a way to encourage them to feel strong by telling them that they can do everything they desire. A woman can work outside her home and have the opportunity to make up her mind on issues. They shouldn't be made to depend on men. Rather, they should be allowed to earn money to support their families. It is sad that some women are not confident to work in hard conditions or high positions because they still think that such tasks are not meant for them.
Empowerment helps to reduce domestic violence, promotes and gives value to women. Women are not to be abused sexually, emotionally and physically. They should aim at achieving high-level jobs just as their male counterparts. I believe that women can be presidents just as they have always been ministers and also occupy other high-level positions.
Economic empowerment is an important factor in empowering women because women's economic empowerment is central to realising their rights and gender equality. Through economic empowerment, women can participate equally with men in all spheres. They can exercise control over productive resources, access decent work, control their own time, lives and bodies.
They can increase their voice and participate meaningfully in economic decision-making at all levels, including international institutions. Empowering women in the economy and closing gender gaps in the world of work is key to achieving sustainable development and development goals, gender equality as well as the promotion of full productive empowerment, decent jobs, food security, enduring health and equality.
When more women work, the economy grows because their economic empowerment boosts productivity, increases economic diversification and income equality in addition to other positive development outcomes. Increasing women's and girls' educational attainment contributes to their economic empowerment and more inclusive economic growth.
Education will enable them to keep pace with rapid technological and digital transformation. Their income generation opportunities and participation in the formal labour market will be enhanced. Increased educational attainment accounts for about 50 per cent of the economic growth in countries; but for the majority of women, significant gains in education have not translated into better labour market outcomes.
Women have long suffered stigmatization and marginalization in reaching their full potential due to an uneven playing field. Therefore, an enabling environment has to be created at every level of society, starting from households.
The home is where attitudes, ideas, values and benefits are shaped and it is important that parents and guardians instill the right values and beliefs as they work as enablers and catalysts for their children's success. A child's formative years take place when cultures and norms are molded. It is important for parents to invest their time in positively influencing and encouraging their daughters.
Government economic policies shape women's lives and could be a force for equality, yet too often this potential is not realised. The government must play a central role in achieving women's economic empowerment. Their priority should be to tackle the underlying barriers to economic empowerment, particularly those faced by marginalised women. It is in the area of economic policy that government action will have the most transformational impact.
Harry wrote from Port Harcourt.

Preventing Child Malnutrition
There can be no real growth without healthy populations. No sustainable development without tackling disease and malnutrition. No international security without assisting crisis-ridden countries. And no hope for the spread of freedom, democracy and human dignity unless we treat health as a basic human right".
These were the words of a Norwegian female politician, Gro Harlem Brundtland, who served three terms as Prime Minister of Norway and as Director-General, World Health Organization (WHO) from 1998 to 2003. Prior to the latter, she was appointed by United Nations as chairperson of the Brundtland Commission which presented the Brundtland Report on Sustainable Development formally known as the World Commission on Environment and Development (WCED) in 1983.
Without digressing, malnutrition as a critical disorder occurs when a person's diet doesn't contain the right amount of nutrients. It simply means 'poor nutrition' and can refer to under-nutrition – not getting enough nutrients or over-nutrition – getting more nutrients than necessary for normal growth, development and metabolism.
However, there are four sub-forms of under-nutrition: wasting (low weight for height), stunting (low height for age), underweight (children with low weight for age), and micronutrient deficiencies.
Instructively, malnutrition results from a poor diet; when the intake of nutrients or energy is too high, too low, or poorly balanced. By implications, malnutrition can occur in poor families as well as rich families that are ignorant of diets. Emaciated or obese, it is still malnutrition.
Arguably, the best way to prevent malnutrition is to eat a healthy, balanced diet. To achieve these, eating a variety of foods from the four main food groups, especially sufficient fruits and vegetables, is indispensable. UNICEF in her interventionist nature takes leading the advocacy particularly through the procurement of Ready-To-Use-Therapeutic Food (RUTF), a special therapy formulated to treat children suffering from severe acute malnutrition.
Lately, two prominent business moguls; Bill Gates and Aliko Dangote, have joined the crusade against malnutrition. This is commendable as nutrition remains the bedrock of child survival and development.
Nonetheless, the most rewarding beyond treatment is to conscientiously activate the popular maxim by a Dutch philosopher, Desiderius Erasmus, which said, "Prevention is better than cure". Ultimately, taking proper care of health prevents lots of health challenges and also saves money by reducing the number of illnesses and medications.
Hence, parents and custodians should ineludibly be acquainted with knowledge on the best feeding practices especially for infants and young children. This will ensure that children are properly cared for and fed to prevent malnutrition. And this is where governments, non-government and corporate organizations have crucial roles to play. To articulate policies that support poor families in managing underlying factors affecting child's nutritional intake is without doubt a step forward.
Typically, the human body requires six essential nutrients to function properly which according to WHO's classifications are macronutrients: water, protein, carbohydrates and fats, and micronutrients: vitamins and minerals. Whilst the body requires macronutrients in large amounts, micronutrients are needed in smaller measures.
Beyond nutrients, malnutrition can be caused by infections, psychosocial and environmental factors. Vitally important! Good water supply, sanitation and hygiene are vital for their direct impact on infectious diseases. Incidentally, these demands cannot be met by chance but concerted efforts and self-discipline.
Thus, organizing and supporting community awareness workshops, possibly through the Local Government Areas (LGAs) structures to expose women in both rural and urban areas on suitable feeding practices for the family, may lend a helping hand.
Likewise, self-care is crucial as it reduces the heavy costs of healthcare associated with diseases. The reason is that many diseases are preventable, and also can be managed much better if identified in time. Self-care treatment of malnutrition may involve dietary changes such as eating foods high in energy, nutrients and other non-dairy sources of protein.
And the fact remains that well-nourished children are better able to grow resiliently. Undernourished children, on the other hand, have weaker immune systems, thus susceptible to infections and illnesses. Therefore, an investment in nutrition is relatively a premium long-term socioeconomic security.
For emphasis, malnutrition slows economic growth and perpetuates poverty by deterring people from reaching their full potentials. Equally, the mortality and morbidity associated with malnutrition constitute a direct loss in human capital and productivity to any economy, as undernutrition in early childhood makes victims prone to non-communicable diseases, including diabetes and heart disease.
From records, it was estimated that malnutrition could cost a society up to US$3.5 trillion a year, with overweight and obesity alone costing US$500 billion per annum. Likewise, economists maintained that in total, the cost of malnutrition could range from 2 to 3 percent of Gross Domestic Product (GDP). Of course, the education gap and consequent lower outputs of workforce can shake any country affected by malnutrition.
Correspondingly, an American physician, Dr. Nathan H. Heiligman (1907–1997) in "A strong Nation is a healthy Nation: Letter from the Lehigh County Tuberculosis Society" (National Library of Medicine) in 1940 elaborately emphasized on healthiness in nation-building. In addition, the effects of poor intelligent quotient and reduced school attainment that originate in early childhood undernutrition are grievous.
Thus, malnutrition has long-term implications which can ensnare generations of people in a vicious circle of poverty. Preventing malnutrition is, therefore, critical in eradicating poverty and positioning an economy for giant strides.
Umegboro, a public affairs analyst, wrote from Abuja.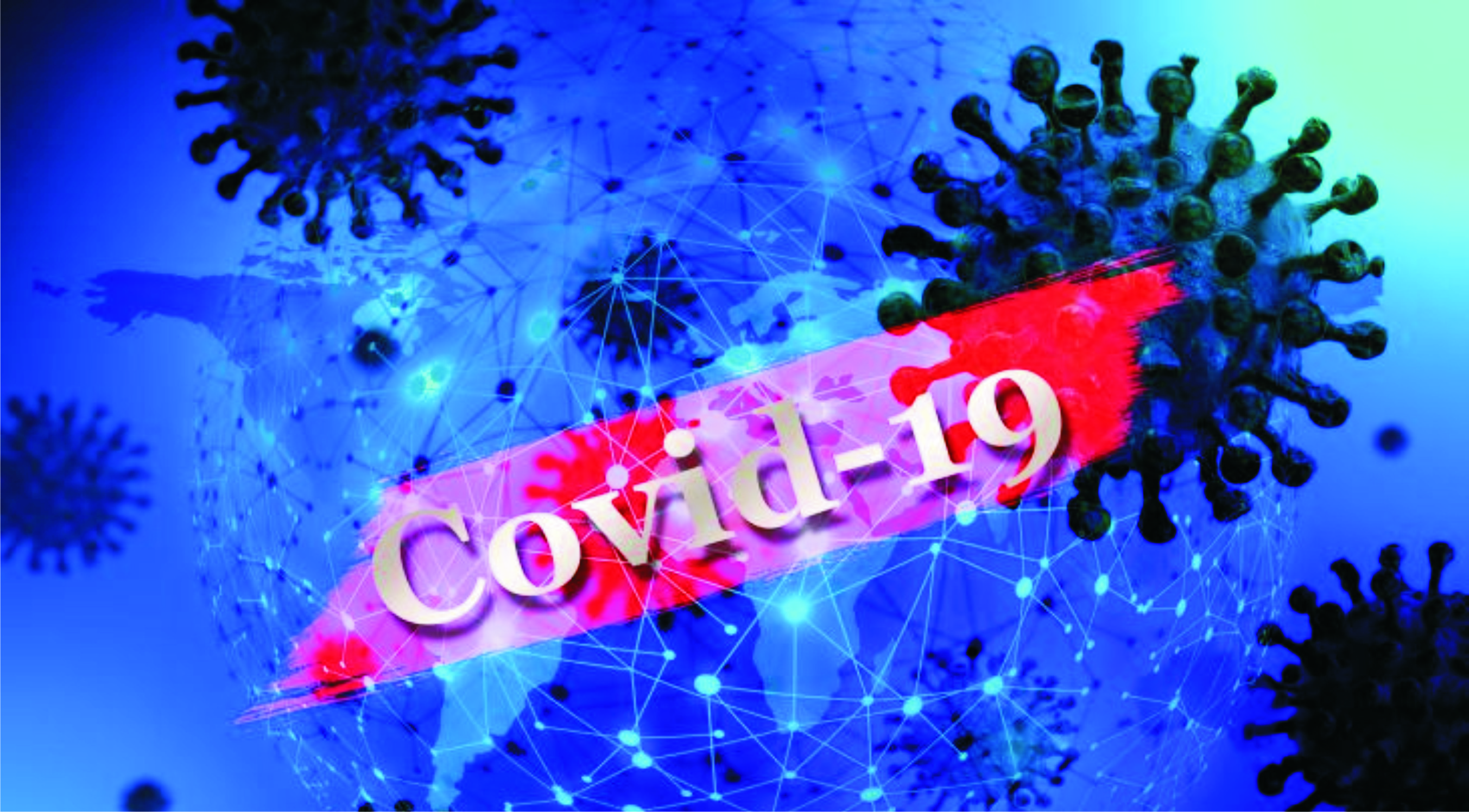 First, it was the fallacious claim that "every Nigerian received COVID-19 relief materials".  Millions of people are still processing that, wondering if they are still citizens of this country since they never saw any welfare packages being shared during the lockdown not to talk of receiving it.
Then another shocker came from the Minister of Humanitarian Affairs, Disaster Management and Social Development, Hajiya Sadiya Umar Farouk, last Monday. Speaking during the Presidential Task Force briefing on COVID-19 in Abuja, she said Nigerian children were fed with about N523.3 million during the lockdown against the spread of the Coronavirus pandemic.
Hajiya Farouk in benign innocence told the media and the entire nation that a total of 124,589  households, comprising a breakdown of 29,609 households in the Federal Capital Territory; 37,589 in Lagos and 60,391 families in Ogun States benefited from the free feeding programme between May 14 and July 6 at the rate of N4,200 per take-home ration.
She further explained, "The provision of 'Take Home Rations', under the Modified Home Grown School Feeding programme, was not a sole initiative of the MHADMSD. "The ministry, in obeying the Presidential directive, went into consultations with state governments through the state Governor's Forum, following which it was resolved that 'take-home rations' remained the most viable option for feeding children during the lockdown.
"So, it was a joint resolution of the ministry and the state governments to give out take-home rations. The stakeholders also resolved that we would start with the FCT, Lagos and Ogun States, as pilot cases. According to statistics from the NBS and CBN, a typical household in Nigeria has five to six members in its household, with three to four dependents. So, each household is assumed to have three children.
"Based on the original design of the Home Grown School Feeding programme, long before it was domiciled in the ministry, every child on the programme receives a meal a day. The meal costs N70 per child. When you take 20 school days per month, it means a child eats food worth N1,400 per month. Three children would then eat food worth N4,200 per month and that was how we arrived at the cost of the 'take-home ration'. The agreement was that the federal government will provide the funding while the states will implement".
The minister did an excellent job in trying to justify the huge expenditure all in the name of COVID-19 palliatives if you ask me. If she does not cover her tracts, who will do it?
But the information the young minister failed to provide was how the same government that could not provide palliative materials to parents of these children, a government that does not know the homes of these children, claim that they were feeding the children at home. How can you be feeding children that are at home under their parents? Do we even have a database of the children in the country? How many of them are covered in the so-called home Grown School Feeding Programme?
Again, what criteria were used in selecting the 124,589 households said to have benefited from the programme? Furthermore, when will other states, particularly those in the south-south and south east have a feel of this government? What has the government done for teachers of these children, especially those in private schools, who have been without salaries for several months?
Some social analysts describe what is currently going on in the country as a kind of competition of who will steal more before 2023. That may not be far from the truth. Every day we hear stories about how those at the corridors of power steal and squander public funds with impunity. Time was when stealing was regarded as a crime in our society. "Stealers" were afraid of the law. Today, people defraud the nation of billions of naira and still walk the streets shoulder high.
Some even fake fainting when asked to give an account of their stewardship. Not even those who are in charge of the Economic and Financial Crime Commission, (EFCC), saddled with the responsibility of dealing with financial impropriety are free. Civil servants, uniformed men, religious leaders, lawmakers, teachers, artisans, health sector workers, gentlemen of the press, lawyers, men, women, youth, everybody steals not minding its implications on the nation and the citizens. The country bleeds from corruption.
No doubt, corruption has been a great issue in the nation long before the advent of the current administration and that was why many people gave their votes to President Muhammadu Buhari, a man reputed to be of high integrity, to take over the mantle of leadership of the country and deal squarely with corruption. Unfortunately, that is yet to be seen.
It is, therefore, high time the president gave us the impeccable leadership we have always yearned  for. Starting with the alleged corrupt people all around him, let him display the willingness to deal with this problem that has held the nation bound for decades.  Nigerians expect to see transparency, accountability, honesty and sincerity in all government dealings at the federal, state and local government levels.
Reports have it that a coalition, Alliance for Surviving Covid-19 And Beyond (ASCAB), has charged the Federal Government to make full public disclosure of all loans obtained by the country, vowing to drag the authorities to court if the disclosures were not made. This request should be expeditiously granted as proof of the government's willingness to rid the nation of corruption.
Similarly, the Minister of Humanitarian Affairs and Disaster Management should back her long  speech with publications of the home feeding programme just as we await state governments who were provided with the funds by the federal government to implement the programme to give us their own report. The time of taking the masses for granted is over.
Calista Ezeaku