Another Indictment Of Shell
In the words of Mark Twain, an American poet and philosopher; "Of all the animals, man is the only one that is cruel".
Twain concluded thus: "Man is the only one that inflicts pain for the pleasure of doing it".
This quote is apt when viewed against the activities of International Oil Companies (IOCs) operating, not only in Rivers State, but in the Niger Delta Region.
Only recently, the Rivers State Governor, Chief Nyesom Wike, received two foreign envoys on courtesy calls on him in Government House, Port Harcourt.
Receiving the Ambassador of France to Nigeria, Mr Jerome Pasquier, Governor Wike expressed dissatisfaction with the empowerment of cultists by IOCs through the provision of surveillance jobs.
The governor disclosed that his administration has decided to review all surveillance jobs given to youths by multinational corporations in the state as part of efforts to unveil those youths behind them.
The concern of the government is that such award of surveillance jobs constitutes empowerment of affected cultists who become so rich to buy sophisticated guns to perpetuate violence in society.
The state chief executive did not mince words when he berated the Federal Government for politicizing security issues, noting that politicizing security by the government at the centre was partly responsible for insecurity in the state.
As if that was not enough, Governor Wike, in a minute, summarized the history of oil exploration, exploitation and nefarious activities of oil multinations when he condemned The Shell Petroleum Development Company (SPDC's) poor community relations with host communities.
Governor Wike told the Netherlands Ambassador to Nigeria, Mrs Marion Kappenye Van De-coppello, on courtesy visit, the negative role of SPDC in the state which is in the habit of not carrying out its corporate social responsibilities to host communities.
He was quoted as saying; "I sat in a meeting with Shell, Agip and Total. It was only Shell that refused to implement Memorandum of Understanding".
Wike ended thus; "Despite the activities of Shell, we shall continue to protect national assets".
This is the challenge host communities have had with SPDC over the years.
Interestingly, the negative activities of IOCs to their host communities in Rivers State, Niger Delta and, indeed, the world is not new.
Severally, host communities globally have cried out and, in some cases, suffered betrayal by their own leaders.
It is on record that the IOCs, including Shell Companies, had in the past employed different antics to deliberately create crises, political upheaval and cause community violence to have access to crude oil to the detriment of their host communities.
It is on record that about four years ago, an international television station based in Doha, Qatar, Al-Jazeera, broadcast a four-part documentary series known as the Secret of Seven Sisters. It was a television series revealing the story of a cartel of seven foremost oil companies formed to control the world's oil. Al-Jazeera listed the seven sisters as Exxon, Mobil, Chevron, Gulf, Texaco, BP and Shell.
Governor Wike's recent remarks on foreign oil firms empowering cultists with surveillance jobs and Shell not implementing MoU no doubt is another indictment of a Sister among the Seven.
It would be recalled that in history, the Seven Sisters, in a bid to gain access to oilfields, had the penchant to manipulate host communities by causing war during which oil and gas would be transported out to world market, maintain price stability, while host communities languished in abject poverty and penury.
In fact, in the bid to dominate Africa, the Seven Sisters installed a king in Libya, a dictator in Gabon and fought the nationalization of oil resources in Algeria.
Reacting to Governor Wike's observation to the activities of SPDC and other oil companies, a renowned historian, Professor Emeritus E. J. Alagoa, said Governor Wike was right and likened the behaviour of Shell to the conduct of Royal Niger Company in Nembe Kingdom.
According to Alagoa, the British, French, German and Spanish came to Africa to promote their own business, to tap whatever they could get out of the Black Continent as to develop Europe which they successfully did.
"I can say that Shell has perfected their strategy; they are more efficient than the Royal Niger Company ever did".
Better still, the people of Kula have corroborated the view of Governor Wike. In fact, the Chairman of Kula Supreme Council of Traditional Rulers, Dr Kruma Amabepi-Eleki, said in a statement that it is a fact that Shell has a history of promoting insecurity, disunity and disharmony among its host communities.
He went further to observe that "Governor Wike has vindicated their position against Shell's operation of OML 25 Flow Station in the Kula territory for almost four decades with nothing to show for its presence in the area".
It is, therefore, common knowledge that from Kutei Borneo Basin in the Far East, to Kuwait-Iran in Middle East down to Umuechem in Etche LGA, Ogoni land and Kula community, Shell has not changed.
There is the need for a concerted effort by Rivers people and, indeed, the Niger Delta, to articulate the way out of this quagmire.
Today, even though some of the Seven Sisters have merged to pave the way for new cartel for greater atrocity, the blue print mid-wifed by their founding fathers such as Henry Deterding, co-founder of Royal Dutch, American Walter Teagle of Standard Oil Company and English man, Sir John Cadman, is still in force.
This is where it is necessary to also appeal to political leaders in positions of trust not to use youths for political campaigns and, in turn, dump them after winning election.
This is because politicians have been accused of empowering cult gangs during electioneering process after which they abandon them with guns to cause insecurity in society.
The time to act is now.
Sika is a public affairs analyst.
Baridorn Sika

The Tomfoolery of RIVLEAF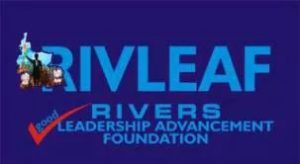 There indeed seems to be no end, as far as nay sayers are concerned, in the quest to frustrate the efforts being made by the Rivers State Government to ensure that the spread of the coronavirus in Rivers State is reasonably checked.
On a daily basis, this becomes more apparent to the chagrin of genuinely concerned people of the State.
Although it is not a surprise that RIVLEAF, supposedly a pressure group has always announced itself as a purveyor of ill-contrived negative information, its latest attempt to dismiss a genuine alarm raised by the Rivers State Government regarding a foreseen build-up to a declaration of State of emergency in the State, has further exposed the membership of the organisation as persons with cowardly and sychophantic intentions.
At a time like this, when the whole world is still baffled over the COVID-19 pandemic, which has not only exposed even the hitherto world super powers in all spheres of their existence, but has so made it clear that everyone must be involved in order to check the pandemic, all RIVLEAF has to offer is an attempt to discredit the world acclaimed efforts of the Rivers State
Government under the leadership of Governor Nyesom Wike to ensure that the coronavirus does not get to the stage of Community transmission in the State.
It is indeed an irony of faith, that people who say they're a pressure group do not actually know what it means to be a pressure group. They do not know, for instance, that one key role of a pressure group in the development of a society is to provide specialised and expert information to the government and explain government policies to the understanding and benefit of the general public. Thus they are an important link between the government and the people.
This explains their choice of caption, "Governor Wike Needs Help", and the fact that rather than address in cogent terms the issue at stake, all they could do is to seek to raise irrelevant issues to cause rife between the President and the Governor, and with his Deputy.
What is really "funny and disturbing" about a clear statement that there is "a plan to declare a state of emergency in Rivers State? And, rather than categorically state what makes it funny and disturbing, all Onyeche Nnatah Peters could say is that Governor Wike "boasted that he was beyond the reproach of the Federal Government and, could do and undo as he so wishes".
This statement in itself is a confirmation of the Governor's proclamation of a plot to declare a state of emergency in the State, for reasons that have to do with Wike being seen as somebody who must be dealt with. The question is, for what reason?.
The most clear answer to this question is that from the point he started preparing to be the Governor of Rivers State, through his first tenure, and about a year into his second tenure, Governor Nyesom Ezenwo Wike had had to accept the peculiarities of Rivers State in the present State of affairs in the country, and had adjusted to the point of being able to provide good governance to Rivers people as minimally as possible in the face of unrelenting and determined efforts to frustrate him.
This is why every step of governance he has taken has turned out to be timely, and lauded in the given circumstance it is taken by all well-meaning public globally, especially as it relates to the COVID-19 pandemic, which the world knows is a new virus, hence decisions to combat it are mostly taken based on the exigencies of the moment. This is, of course, knowing the peculiarity of the virus as it relates to Nigeria, and Rivers State in healthcare delivery.
To say the least, Governor Wike has been setting the pace in steps taken to contain the coronavirus across Nigeria: amongst others, he was the first to set up an Interministarial COVID-19 Committee, the first to set up a palliatives committee, first to declare border lockdown, etc.
Even in the face of clear attempts to sabotage his efforts, Wike had been undeterred towards ensuring that the State does not get to Community transmission of the virus as is the case with some States. Beyond this determination to give good and transparent leadership to a people who understand his every step, and so are fully behind him, what else can the likes of RIVLEAF blame Wike of?
If the membership of RIVLEAF are truly of Rivers origin, and have the State at heart, they should be in a better position to appreciate the kind of development the State has recorded in the last five years.
Therefore, seeking to forment trouble where there's none, such as between the Governor and his Deputy, Dr Ipalibo Harry-Banigo, is a wasteful venture. This is because Rivers people have come to know what the interest of RIVLEAF is, and it has nothing to do with the overall interest of Rivers people.
Soibi Max-Alalibo
SA on Media to the Hon Commissioner for Information and Communications
Rivers State
May 21, 2020.

Dakuku Should Stop Playing To The Gallery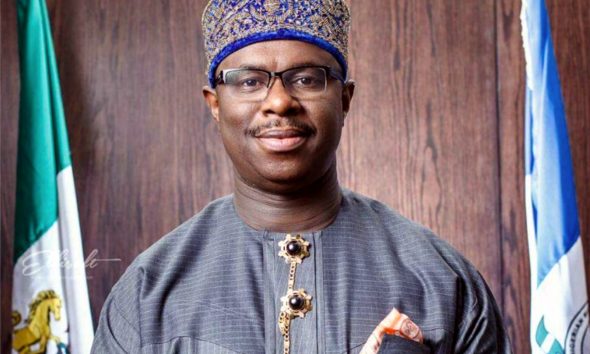 Sociologists have what they call "Looking Glass Theory". The crux of this theory is that people are prone to naming others, or something, by what they truly are, or what they have in store as experience.
For someone whose dream to be governor had been scuttled severally because of his unpopularity ,one can easily understand where Dakuku Peterside is coming from.
In his veiled attempt to be one of those who "came out openly to oppose Governor Nyesom Wike" at this point in time he exposed himself as a political toddler.
 All over the world today, well-meaning people are joining hands with their governments to check the spread of the pandemic.
Unfortunately, it is in this context that Dr Dakuku Peterside has displayed his lack of knowledge of the key ingredients of governance at crisis periods.
The need for law and order at all times, more so in crisis periods as the COVID-19 pandemic has instituted globally, compels governments  to take painful but necessary actions to save lives.
Thank God Dakuku Peterside supports "the Governor to ensure that the state is free from Coronavirus", but how he expects this to come to fruition if people disobey directives put in place at will, raises a huge question mark.
In the light of  his latest condemnation of the Governor's order to demolish two hotels found to have flouted a lockdown directive, Dakuku has again displayed his penchant for grandstanding.
Maybe he should learn some lessons from the role played by the  Minister of State for Petroleum, Timipre Sylva who attracted Federal presence  to Bayelsa State during this period eventhough he belonged to the opposition in home State.
Dakuku's stance in the face of an affront on an Executive Order which resulted in the demolition of two hotels in Eleme yesterday, without  considering the true circumstances that led to the demolition questions his citizenship as a Rivers son.
He should know what it means  to attack people authorised to perform legitimate duties under an  Executive Order.  Dakuku would not have declared genuine people-oriented actions by Governor Wike as "destructive" if he was well informed.
Rivers people are not foolish enough not to know that but for the stringent proactive measures put in place to check the spread of the virus by Governor Wike, the State would have entered community transmission like some other States in the Country.
Dakuku Peterside should therefore desist from the temptation of endangering the lives of the people he pontificates to care for, knowing that every act has its day of reckoning.
Soibi Max-Alalibo,
SA on Media to the Hon Commissioner
Ministry of Information and Communications
Rivers State.
May 11, 2020

Austin Tam-George: An Intellectual Prostitute Let Loose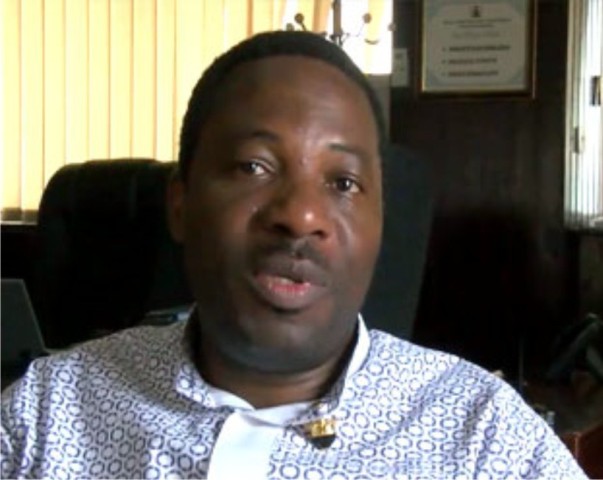 Austin Tam-George has consistently been biting the finger that fed him because he is an intellectual prostitute.
He looks for every available opportunity to lampoon Governor Nyesom Wike in order to impress his paymasters as a paid hack without conscience.
Someone like Austin Tam-George does not have the moral standing to discuss governance because his tenure as Commissioner for Information in Rivers State was a monumental failure.
A man who used his first month in office as Commissioner to throw 2O Rivers indigenes who were earning a living in the Ministry as casual workers into the unemployment market surely loves Rivers State.
Perhaps Austin Tam-George's patriotism also led him to seize the monthly imprests meant for Departments in the Ministry.
Maybe he should explain to Rivers people and the those he is serving why a Commissioner should arm twist Heads of Parastatals under him to make monthly returns to quench his voracious appetite for money.
Was it not his kinsman in one of the parastatals that engaged him in a verbal warfare along William Jumbo Street in Port Harcourt that helped to tame his unquenchable taste for money?
His grouse with Governor Wike is because the over inflated and bogus proposals he made under the guise of upgrading the State Media Houses without recourse to the Bureau for Public Procurement were turned down by the governor who insisted on due process.
Austin Tam-George was quoted as saying that he will never forgive Governor Wike for not allowing him dupe the government.
The likes of Austin Tam-George are always available for the highest bidder that is why his recent outburst should not be taken seriously.
When he was looting the money generated by parastatals under him he never remembered United Nations and European Union.
As the proverbial dog that eats the bone hung on his neck, he milked the media houses dry before he was sacked from the State Executive Council.
He should know that the record of monies siphoned from the Media houses are still in the archives and will be released if he dares to make any more noise.
If Governor Wike did not retain him in his cabinet because he lacked character is it enough to look for any slightest opportunity to impugn his integrity?
Those who live in glass houses should not throw stones. A word is enough for the wise.
Paulinus Nsirim, Commissioner for Information and Communications, Rivers State
May 11,2020.