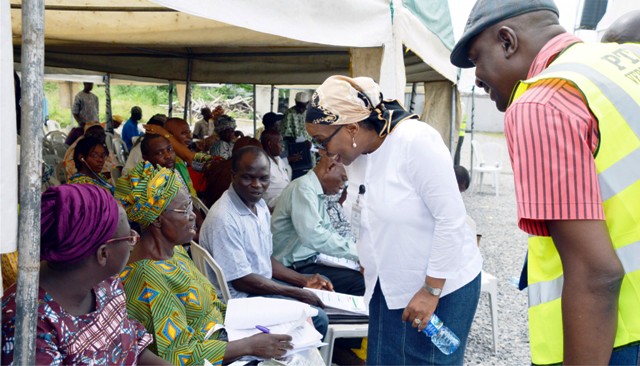 This is not the best of times for the Niger Delta Development Commission (NDDC), as its corporate headquarters located in Port Harcourt has been sealed off by the Rivers State Internal Revenue Services (RIRS) over alleged unpaid withholding tax of N50bn.
But the interventionist agency debunked the claims, insisting that its records had indicated that they were not indebted to the state in unpaid taxes running into the said amount; adding that the sealing of its office last Tuesday did not follow due process.
Speaking to newsmen in Port Harcourt, Chairman of the RIRS, Adoage Norteh, explained that the NDDC premises were sealed off because the commission refused to make their financial records available for audit.
According to Norteh, "The place is sealed off; we got a court order to seal off the place. We had gone to court to say that we are frustrated by the antics of NDDC. They had assessed themselves last year (2018) and admitted that they were indebted to the tune of N671m, but they did not pay.
"When we now sealed the office (last year), they then paid. We told them that we are going to audit their books, but since last year to this time, they (NDDC) have refused to allow us have access to it.
"The N50bn that is being talked about is our best of judgement; that is the amount we assessed because they refused to open their books. That they did not object to it means that it is the amount they owe.
"If they have nothing to hide, why would they not show us their records?
"For many years, these people have refused to open their books," the RIRS chairman stated.
He, however, noted that the revenue agency had opened talks with the commission with a view to resolving the issues regarding the unpaid tax.
"We are talking with them now; they are asking that we should come and do the audit now and that whatever we come up with, they will pay. I am reluctant because we have gone past that process; we have got a court order.