NPDC To Produce 40 Per Cent LPG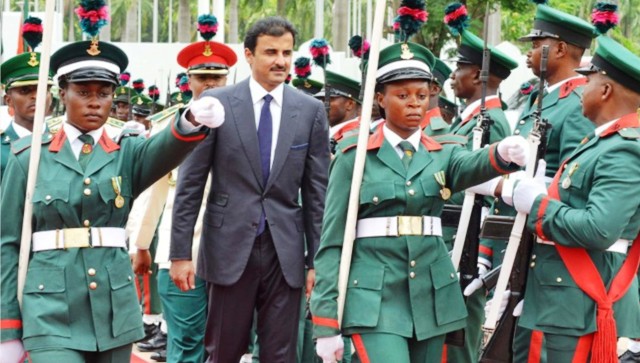 The Nigerian Petroleum Development Company Limited (NPDC) will be producing 40 per cent of the nation's Liquefied Petroleum Gas (LPG), also known as cooking gas, before the end of the year.
The Nigerian National Petroleum Corporation (NNPC) disclosed this in a statement by its Group General Manager, Public Affairs Division, Mr Ndu Ughamadu, in Abuja, last Thursday.
The statement said that the NPDC was set to unveil the largest LPG and Propane Storage and Dispensing Facility in Oredo, Benin City.
It said it was part of concerted efforts to fast track the consumption of LPG in the country.
Also in the statement, the Managing Director of NPDC, Mr Yusuf Matashi, said the inauguration of the gas bay would be a huge revenue stream for the Federal Government.
According to him, the facility, which is an extension of the Integrated Gas Handling Facility (IGHF) plant, had the capacity to dispense 330 tonnes of LPG and 300 tonnes of Propane daily.
He added that it would also dispense 100 million standard cubic feet of gas per day (MMscfg/d) and 260 barrels per day Condensate from the IGHF plant.
He said that the facility was centrally positioned to supply LPG to Lagos, the South-South; South-East and to the North in order to grow its consumption across the country.
Matashi noted that currently NPDC was the largest supplier of gas to the domestic market with about 90 per cent of gas supply targeted at power generation to drive the nation's economy.
"We are paying greater focus on our 100 per cent assets production. NPDC assets will deliver a lot in terms of meeting its (crude oil and gas) volume targets.
"We currently contribute 10 per cent to daily national production and by end of 2019, the company is looking at 15 per cent contribution to daily national production.
"NPDC's production outlook for 2019/2020 was on the bright side, the company is aggressively pursuing its drilling and field development programmes as approved by the management of NNPC," he said.
He revealed that the company had oil reserve base of 3.6 billion barrels and gas reserve of 15 trillion cubic feet from its involvement in 29 concessions- 22 Oil Mining Leases (OMLs) and 7 Oil Prospecting Licenses (OPLs).
He explained that the flagship Upstream subsidiary of NNPC would continue to lead exploration and production company of choice going forward.
Matashi said that NPDC maintained cordial relations with regulatory agencies, such as the Department of Petroleum Resources (DPR), adding that the company had maintained its remittance of royalties and Petroleum Profit Tax to the Federal Inland Revenue Service (FIRS).
He said that NPDC and its various host communities were living in peace due to the company's commitment to sustainable community development policy.
NSE Begins Week On Negative Note, Loses N19.49bn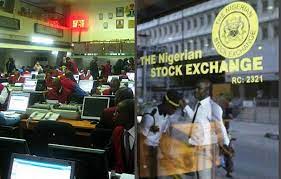 The Nigerian stock market began the week on a negative note as banking and consumer goods stocks, among others, triggered a N19.49bn loss.
At the end of trading on the floor of the Nigerian  Exchange Limited , the NGX All-Share Index dropped by 0.09 per cent to end at 43,270.94 basis points, while the market capitalisation declined to N22.58tn.
Market activities were mixed as the total volume of shares traded decreased by 30.19 per cent while the value traded rose by 34.05 per cent.
A total of 213.13 million shares valued at N2.36bn were exchanged in 4,105 deals, compared to 305.32 million shares worth N3.58bn in 4,450 deals last Friday.
FCMB Group Plc topped the traded stocks in terms of volume, accounting for 27.43 per cent of the total volume of trades while Airtel Africa Plc emerged as the most traded stock by value, representing 28.81 per cent of the total value of trades on the exchange.
14 firms gained compared to 21 losers.
AIICO Insurance Plc was the biggest gainer for the day, topping the gainers' chart with a price appreciation of 8.57 per cent to N0.76 per share.
It was followed by LivingTrust Mortgage Bank Plc with a rise of 7.95 per cent, ending the day at N0.95 per share.
Analysing by sectors, three of the five major indices closed lower, led by NGX Oil & Gas (-0.56 per cent), NGX Consumer Goods (-0.23 per cent) and NGX Banking (0.18 per cent).
But the insurance (0.82 per cent) and industrial goods (0.002 per cent) indices gained at the end of trading.
… Introduces TIES To Boost  Business Loan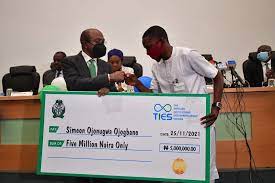 The Central Bank of Nigeria (CBN) has introduced the Tertiary Institutions Entrepreneurship Scheme (TIES), which provides undergraduates and graduates with a platform to access loans.
The TIES' underlying aim is to provide access to capital for Nigerian undergraduates and graduates with innovative entrepreneurial and technological ideas from polytechnics and universities.
TIES intends to shift undergraduates and graduates away from white-collar job pursuits and towards a culture of entrepreneurship development for economic development and job creation.
In a national biennial entrepreneurship competition, the Developmental Component would be distributed in the form of awards to Nigerian polytechnics and universities.
The competition aims to increase undergraduates' awareness and visibility of high-impact entrepreneurial/technological concepts, foster entrepreneurial talent hunts in Nigerian polytechnics and universities, and encourage commercially viable and transformative technologies.
Interested Nigerian polytechnics and universities shall apply to participate in the national biennial entrepreneurship competition on a dedicated online portal.
Outlining brief details of the project, potential impact and evidence of originality of project, CBN said it is an innovation for students entrepreneurs.
CITN Applauds FG, Tax Authorities On Fiscal Policy Decisions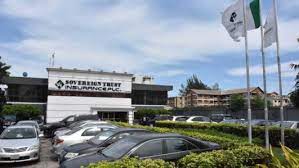 The Chartered Institute of Taxation of Nigeria (CITN) has lauded the Federal Government and tax authorities on the giant strides made on fiscal policy decisions and tax administration measures initiated this year in the area of Finance Act 2021 and the introduction of TaxPromax solution.
President of the institute, Adesina Adedayo, who gave the commendation at the institute's yearly award ceremony at the weekend in Lagos, assured the government and tax authorities of aligning with the measures and promised to provide professional thoughts and insights on ways through which they could achieve an efficient and effective Nigerian tax system.
Adedayo emphasised the need to address the database, adding that without knowing who the tax-payers are, there is no way they can take money from unknown tax-payers.
Database is the aspect we have been emphasising on as an institute and in doing this, there are so many of pockets of data we have. All the data must be harmonised to have a simple unique tax-payers identification number," he said.