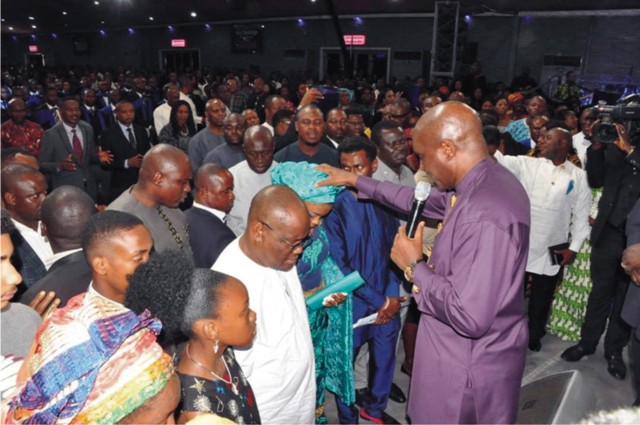 Former military Head of State, General Abdulsalami Abubakar (rtd), has decried the high level of insecurity in Nigeria, saying that the country has never had it so bad.
Speaking shortly after his conferment of Honorary Doctorate Degree in Public Administration by the University of Calabar at the 32nd Convocation ceremony, last Saturday, Abubakar said never in the history of this nation has the security situation deteriorated to this low ebb, arguing that even the Nigerian Civil War, some areas in the country were still very safe for citizens.
"Our country has never had it so bad in the prevalent circle of crimes or kidnapping, cattle rustling, clashes between farmers and herders, banditry, Boko Haram insurgency and the murder of innocent children, women and people on a daily basis".
He said that a peaceful environment was the most fundamental prerequisite for the progress and development of any society or nation.
Abubakar further said that another challenge faced in Nigeria was the way and manner the politicians conduct themselves, saying, "We have totally abandoned the ideology in our national politics, and allowed personal attitude and interest to take control.
"This has resulted in the culture of winner take it all, which has brought about violence and the atmosphere of insecurity that has bedevilled our politics. I use this opportunity to tell politicians to come to terms with the urgent need to revamp our politics.
"This can be achieved through ability to reform our attitude, focus on issues and maximize the national interest rather than prevalent culture of focusing on material needs. Our political leaders must never take the promises they make to the people with levity, keeping promises enhances credibility of leadership and raises the integrity profile of the leaders," he said.
The former military Head of State assured the university that the awardees would do nothing to bring the university into disrepute; but would rather do anything to enhance the reputation of the university as a unique centre of learning.
In an address to the occasion, President Muhammadu Buhari, who was represented by the Minister of Niger Delta Affairs, Pastor Usani Uguru Usani, directed universities in the country to introduce Anti-Corruption and Anti-Terrorism Studies in General Studies curriculum.
"I have been informed that your university is the first in our country to introduce Anti-Corruption and Anti-Terrorism Studies in your General Studies curriculum. I commend you for that patriotic initiative, and urge others to emulate your example in order to expand our capacity and compliment the efforts of government in the struggle to defeat the twin evil," he said.