Career Women: Grappling With Fresh Challenges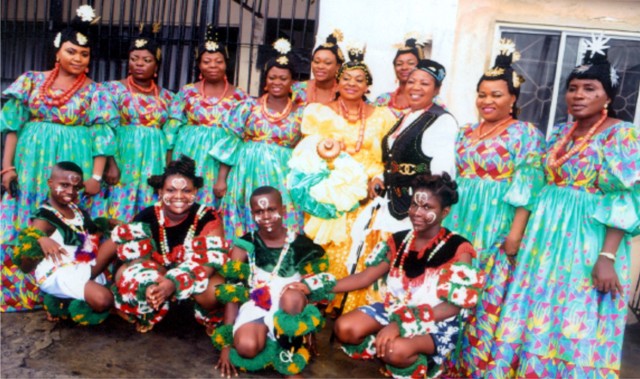 There have been huge changes for women in terms of employment in the past decades, with women moving into paid employment outside the home in ways that their grandmothers and even their mothers could only dream of. For the first time, in 2011, women made up slightly more than half the workforce. There are (some) high-profile women chief executives. There is a small but increasing number of female presidents. Women are moving into jobs that used to be done by men. Even those women working in factories or sweatshops have more choice and independence than if they remained at home.
Although more women are working, they are often still worse paid than men, in part-time jobs or in the huge informal employment sector with little protection and few rights. In many places, the increase in women working is simply driven by the necessity of having two wages to make ends meet.
And at the top of industry and government, the faces remain stubbornly male. In fact, there is some evidence that the number of women are actually decreasing.
It is true that progress in terms of gender equality is uneven, but the proponents of the argument that women are taking over the world at work need only look at statistics on employment, equal pay and political representation of men and women to see just how wrong they are.
Gender analyses of labour markets tend to look at women's participation in paid employment compared with men's and not the huge informal sector in which so many women work; selling a handful of tomatoes that they have grown in their gardens, picking cotton or sewing at night long after their children have gone to bed. The number of women owning small and medium-sized businesses is estimated to be between 8 million and 10 million, and although this is still far fewer than that for men owning similar enterprises, numbers are slowly growing. In most countries, the informal sector is far larger than the formal one. For example, in South Asia more than 80% of men and women work in the informal sector, and in Sub-Saharan Africa it is 74% of women and 61% of men.
There are also more women in formal paid work today than at any point in history. They now make up about 40% of the global formal labour force, and 43% of the agricultural labour force, although this varies considerably from country to country. For example, in the Middle East and North Africa in 2010, only 21% of women participated in the formal labour market, compared with 71% in East Asia and the Pacific. Men's labour participation rates tend to be more stable, both across countries and in different income groups.
While they cannot be said to be representative, the highest positions are even more elusive for women: only seven of 150 elected heads of state in the world are women, and only 11 of 192 heads of government. The situation is similar at the level of local government: female elected councillors are under-represented in all regions of the world and women mayors even more so. And many of the women in top positions are already lined up for success. The few women in the Forbes rich list mostly come from rich families or business dynasties such as Walmart or Apple.
In the private sector, women are on most boards of directors of large companies but their number remains low compared to that for men. Furthermore, the "glass ceiling" has hindered women's access to leadership positions in private companies. This is especially notable in the largest corporations, which remain male dominated.
Globally, research by accountancy firm Grant Thornton in 2013 found that women now fill 24% of senior management roles, a percentage that is gradually creeping up. But women make up only 16% of board members in the rich-world G7 economies compared with 26% in the Bric economies (Brazil, Russia, India and China) and 38% in the Baltic countries. Interestingly, one possible reason for this is that women in the latter have more access to childcare from extended families or from women they employ as nannies.
What is interesting too is that despite the fact that in many countries girls are forging ahead of boys when it comes to educational attainment, this doesn't always pay dividends when it comes to employment. Despite the youth bulge in much of the global south, even secondary and university education, where girls and young women are excelling, are failing to translate into employment for many young women. As one report from the World Bank notes: "Progress in education is not matched by higher labour force participation. By age 24, women lag behind in all regions. In Latin America and the Caribbean, the gap is around 26 percentage points. The gap is even larger in South Asia, where 82% of men are active in the labour market, against just 28% of women."
If we look at the gender pay gap, the story is no better. An International Labour Organisation (ILO) study of 83 countries found that women earn 10%-30% less than men. Even in the US in 2010, women working full-time still earned only 77% of the male wage. In sub-Saharan Africa and East Asia and the Pacific, young women aged 15-24 who are working earn only 82% and 84% respectively of the amount young men earn in an hour. According to the ILO, if present trends continue, it will be another 75 years before the principle of equal pay for work of equal value is achieved.
Nikki van der Gaag
Need For Women Centre In Rivers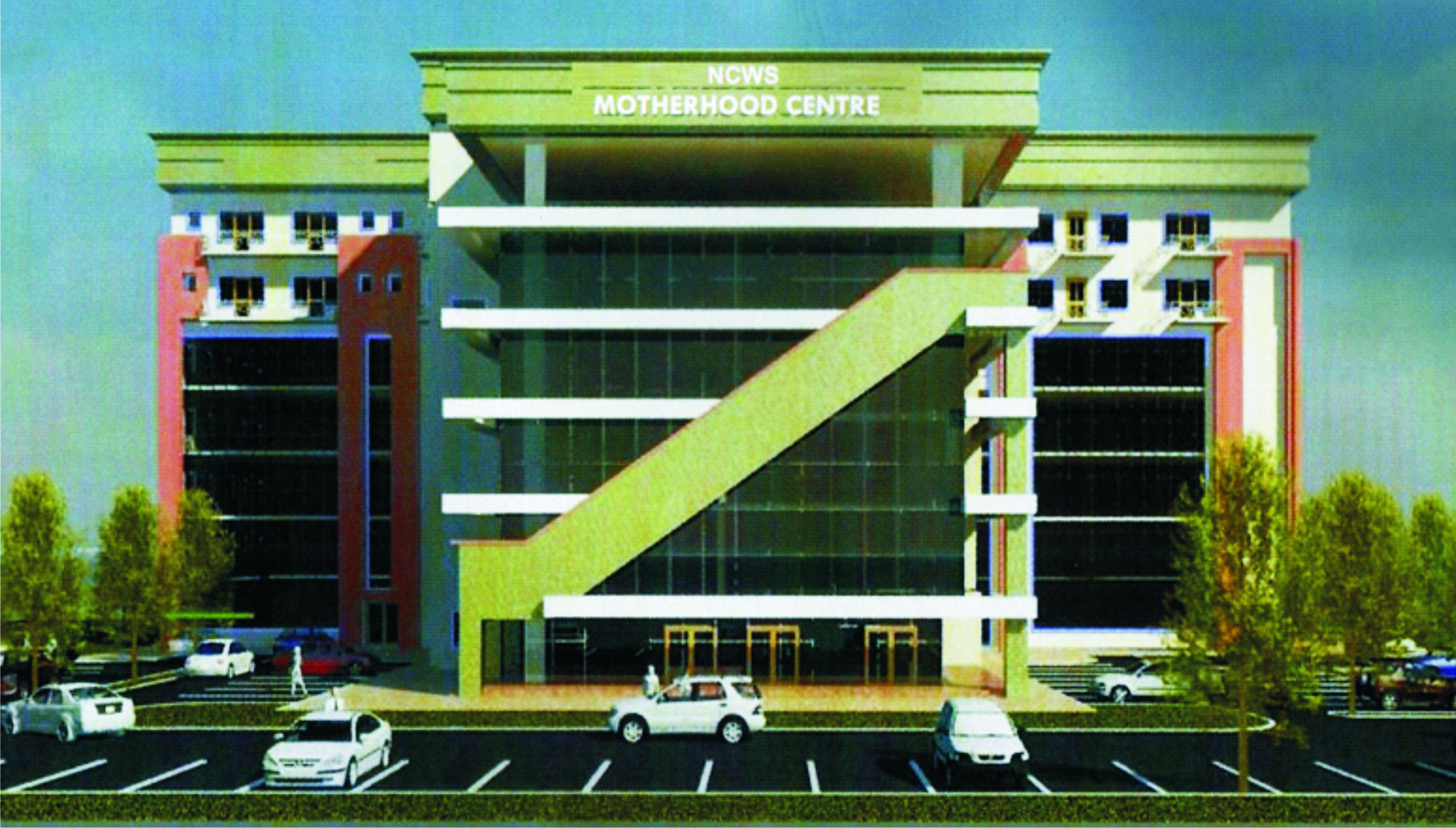 After many years of work by the United Nations, the International Women's Year (IWY) was declared in 1975. Further to this, 1976 to 1985 was established as United Nations Decade for Women.
Consistently and committedly, the United Nations kept faith by working towards the improvement of women's status throughout the world.
The Fourth World Conference on Women in 1995 held in Beijing had its theme, "Action for Equality Development and Peace". One of its sub-themes was "Looking at the world through the eyes of women". This theme directed all nations to consider the issues concerning women as very important. Not done with its focus on the persistent depravity of women in many spheres of life, the United Nations brought out the Millennium Development Goals (MDGs), in which the third of the eight millennium goals is about promoting gender equality and empowering women.
In 2015, the United Nations General Assembly again formulated another policy not only for the improvement of the status of women but also a host of other areas of human endeavour that are lacking attention. The Sustainable Development Goals (SDGs) was therefore, put in place. The SDGs has a collection of 17 global goals set by th.e UN for 2030. It is envisaged to transform our world by the year 2030. Keeping its essence "Goals 5" relates to Gender Equality. This goal specifically directs all nations to achieve gender equality and empower all women and girls.
In order for countries to be able to articulate women's issues to the benefit of the women and the countries at large, there is the need for WOMEN CENTRES to be built in strategic places in every country, every state and if possible at the local government centres – where the grassroots women could benefit from.
What are the reasons for building Women Centres for women, one may ask? First of all, the United Nations throughout recent times has identified the deprivation of social and economic amenities being witnessed by women all over the world which must be brought to a zero level so as to improve the life of women and children in their care who are the future of any nation. Furthermore, Women Centres afford the women a place they can go to discuss their problems collectively and seek solutions to them.
Women Centres must be all encompassing, integrated to serve myriads of purposes concerning women issues and should be multi-purpose centres – a one-stop-centre which would house skill acquisition centre, where crafts of all sorts will be taught by experts and exhibited for sale to the public at Trade Fairs. This no doubt will bring the needed economic empowerment of women.
Other services the Centre will provide will be care giving to vulnerable women. Therefore, Care-giver training institute," which will take care of the health issues concerning women such as mental health, fitness, maternal and child-care is advocated. Under this could come some creches where little tots could be cared for during the office hours of their mothers.
A legal unit will be most desired for the legal matters concerning women.
Some of our women lawyers will be handy to lend assistance to indigent women who cannot afford the regular legal fees.
Women have often been neglected in matters of security. Society need to appreciate the fact that since women are not involved in the nation's security architecture, the issue of security had not been tackled positively. Peace is eluding us daily. A Women Centre must incorporate a-Peace and Conflict Resolution Unit. Women have been known from our history to be good mediators. Our society is losing that half of humanity that could be gainfully employed for peace processes.
An office of Political Empowerment training is very essential. With the near neglect and sometimes tokism being given to women who constitute more than 50% of the electorates in Nigeria by way of their political participation needs a new direction of thought. The Political Empowerment of Women Unit will ease any government of the drudgery of choosing the best women for both appointive and elective positions in the governance of any country. Women are tired of government hand-picking women who more often than not do not align with the ideals of the modern women. Let women choose the women who will represent them in any sphere of endeavour.
The Unit will be responsible for counselling women and girls on their career choice. Accompanying this should be an Informal Adult Education Unit for women who did not have the first chance of having education at their early age – "The Second Chancers" as it is often called, the market women, are targeted for this programme.
Also, Digital Training for Women will be in this compartment.
It will not only be a place where meetings will be held but it will also generate revenue for the Centre, which could be hired for birthdays, marriage, etc.
Another area where revenue could be generated for the Centre is the "Sleep-over" apartments. These are one-room apartments – just like hostels for women and girls who could spend short periods of time when conferences are being held in Port Harcourt. Some parts of this hostel could be given to vulnerable women and girls.
Agricultural Unit also has its place in the Women Centre. Here women who are interested in agriculture could be counselled on which type of agricultural training they would wish to undertake from the process of acquisition of land to production.
A good number of women in Rivers State had made significant input into the development of Rivers State. They need to be celebrated in the various fields they had excelled. A Hall of Fame should be created for such women. This is aimed at inspiring other upcoming women and girls in the society for them to achieve more and be counted. In 1994 late Maryam Babangida commissioned the National Women Centre in Abuja. All States were expected to build same in their States and I know some States have done so but others have not.
The Women Centre which is indeed a multi-purpose one is not only to answer the call to order for the fifth goal of United Nations Sustainable
Development Goals (SDGs) to be instituted in every country, it is also to provide the right environment and resources that will cater for the specific needs of women and give succor to those experiencing different challenges.
Sometime last year the Chief Executive of this State, Chief Nyesom Wike promised to build a Women Centre in Port Harcourt. We hope and believe our amiable Governor will redeem this pledge and the women of Rivers State will eternally be grateful to him.
Thom-Manuel is a former Women Editor of The Tide.
Nimi Thom-Manuel
Short Story: Love Makes Everything Beautiful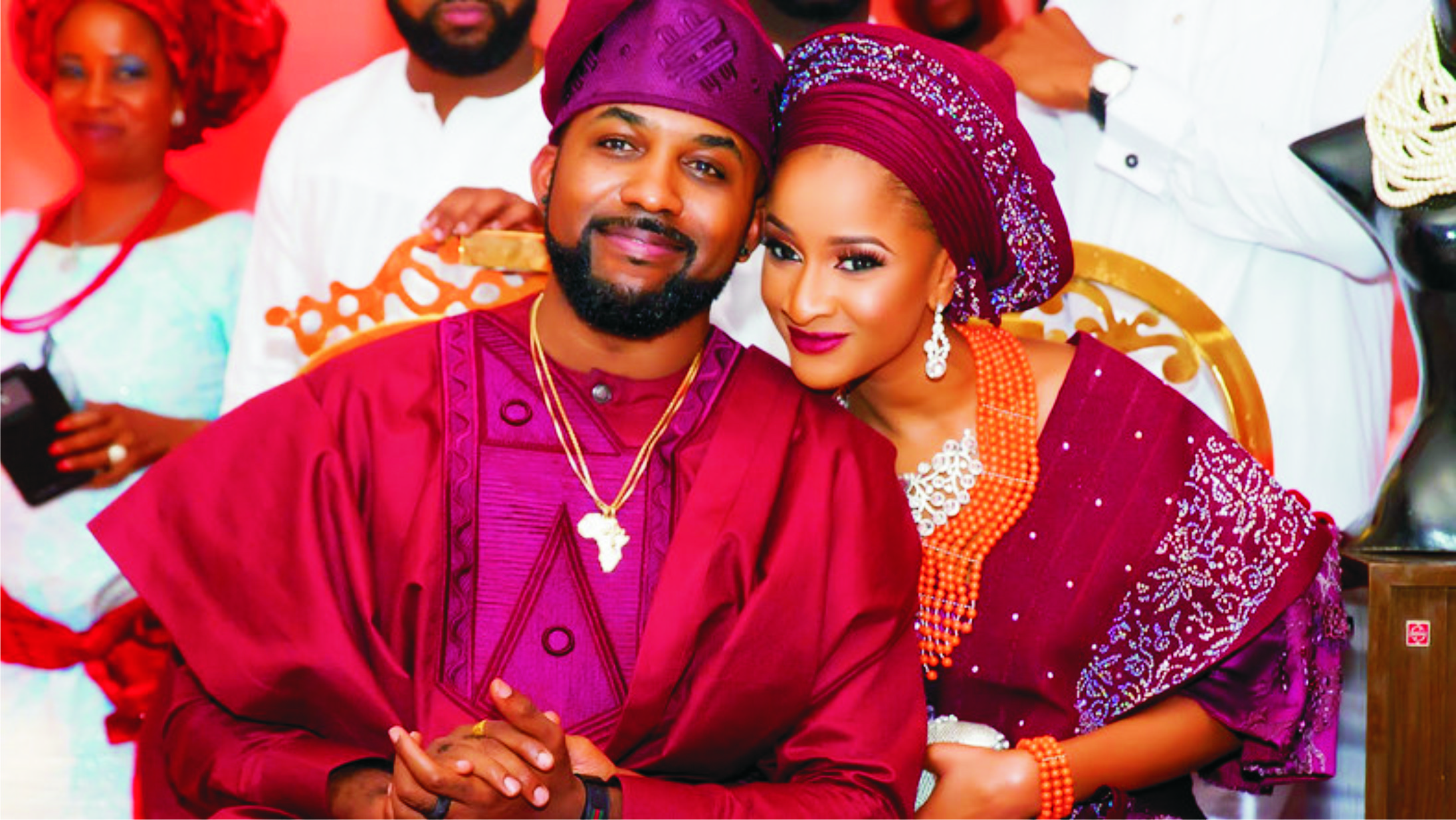 Love doesn't have to look like BankyW and Adesua, It may not be as popular as Davido and Chioma.
Nobody needs to have a fat bank account, a perfect body, a wonderful shape to be loved.
Nobody has to have the perfect diction, nobody needs do be a poet, nobody needs class to find love.
Nobody finds love. Love finds you.
Just the way you are.
Oga Monday had been recommended by my guide in Etche, to do some petty farm work for me. Right from our first meet, I didn't like him.
He was loud, arrogant, dirty, disrespectful, to mention a few.
He was stubborn as well.
Oga Monday and I quarelled when l asked him to stop blowing his cigarette fumes in my face.
We quarelled over the price of his labour.
We disagreed over his work-time.
We fought when he wasn't getting the job right.
Oga Monday was a hard nut to crack.
I realised really late, that Oga Monday was a madman.
I'm not just saying, my guide told me so later that evening when we were done.
"Monday head no correct o. Sometimes e dey worse, em go comot cloth enter road. Sometimes, e dey normal. Like now," he said.
I was pissed. How is it normal for a man to blow smoke in another man's face, and be offended when corrected? How is normal to be told what to do, but you do it your way, and insist that you did good? Whether naked and out in the road, Or clothed and under a roof, Oga Monday was clearly mad. I argued.
This epistle isn't about Monday. It's about Koko Monday's wife.
She'd followed him to the farm to help, Not without a bribe, boiled egg, which she carried with her.
Monday would stop abrupatly in his tracks, do some crazy dances. I saw it as too much drama, Koko would hold her belly and reel in laughter.
Everything l found annoying about Oga Monday, Koko loved. How? I don't know.
"Shey I don get work, buy you egg to chop. Make you help me do the work o, so that this small oga go give us another one," he'd say to her. She would smile, Looking at the egg in her hand, then she'd respectfully answer him, "OK nna'm"…
Contentment!
When Monday wasn't getting the job right, and refused to be corrected, Koko interneved, she helped me explain my point, this angered Oga Monday. Why she was taking sides with me, he couldn't understand. "Go house! You think say I no sabi your plan? Comot for here now".
When I Intervened for Koko, Monday faced me. "Go find your own woman, this one na my own, no chuk mouth! Me and you business na your farm. Leave me and my wife business," he warned.
Jealousy!
After some hours, they sat down to eat. Koko left the farm to find water and Monday didn't wait. He opened the flask and began to swallow big lumps of garri.. Before Koko came back, the flask was empty. Koko was pained, a few drops of tears stood on her cheeks. He claimed he didn't know the food was for two. Koko left the farm angrily. I blamed Monday for vexing her, she was my only hope of getting the job done correctly.
Williams -Jaja lives in Port Harcourt.
To be continued.
Christian Williams-Jaja
Ogoni Women Unhappy With HYPREP's Performance
Some women in Ogoni land have accused the management of Hydrocarbon Pollution Remediation Project (HYPREP) of complete failure, in the on-going Ogoni clean-up exercise.
In a one-day interactive session titled: 'HYPREP's Key Performance Indicators (KPIs) On The Ogoni Clean-Up', organised by Ketbetkache Women Resource and Development Centre, last Monday, participants expressed dissatisfaction over the clean-up exercise.
They alleged that nothing significant has been implemented in regards to the Key Performance Indicators (KPIs), Emergency Measures and others.
The women regretted that the joy they had for having an Ogoni man to head the project has turned to nightmares as HYPREP Head, Marvin Dekil, and other Ogoni indigenes have remained calm watching the entire clean-up process yield no positive result.
Speaking to The Tide, Dr Patience Osarojiji recounted the ugly experiences she had with HYPREP, wondering why HYPREP professes that they practice an open and all – inclusive policy when in reality, the reverse is the case.
Osarojiji stressed that HYPREP has failed the people of Ogoni and as such, the women can no longer keep silent and allow the world believe in what is not on ground in Ogoniland, adding that the palliative measures expected to ameliorate the plight of the Ogoni people have been flawed.
She added that HYPREP ignored the recommendations in the United Nations Environment Programme (UNEP), Emergency Measures such as the provision of short term potable sources of drinking water, health registry to ensure those that consumed water from the contaminated sources are tested and properly treated, the posting of signs in areas where hydrocarbons were observed on water surface to warn the people not to swim, play, bath or fish in such areas.
Osarojiji stressed that others were the Key Performance Indicators (KPIs), the comprehensive debomission of oil facilities that fail, an asset integrity management plan, the setting up of an integrated contaminated soil management centre subdivided into four units namely: Incinerator, Themal Soil Washing and contaminated water units.
She maintained that what is on ground in terms of the Ogoni Clean-up is a total deviation from UNEP report recommendations. She called on the management of HYPREP to operate a true open policy by allowing people with good ideas and suggestions interface with them, instead of moving around the Ogoni area with heavily gadgeted military men.
Osarojiji stressed further that if HYPREP were sincere in the Ogoni clean-up exercise there would be no need for them to come to the area with heavy military men nor to even place military men all over their premises, adding that more money is rather being spent on security than the clean-up itself.
Also speaking, another woman activist, a councilor in Gokana Local Government Area, Hon Dorathy Korgbara, stated that it was disheartening to see HYPREP avoiding some major questions she asked during their last meeting with HYPREP, she promised to mobilise women in her area so as to ensure that HYPREP do the needful.
Korgbara regreted that it's more than three years since the Federal Government flaged off the Ogoni Clean-up, yet nothing significant has been done, and quoted the Federal Government as saying: " the implementation of the UNEP report recommendations on the Ogoni clean-up will be done holistically such that would ensure total accountability, transparency, true and sincere partnership, guarantee job creation for young people as well as agro-allied, proper representation of the people at the grass roots as well as putting in place industries needed for processing agricultural produce," among others.
She emphasised that it is expected of HYPREP to build a modern industrial enterprise centre to drive the Clean-up process and employ hundreds of Ogoni people.
In his paper presentation, an environment expert, Dr Sam Kabari, stated that baselines study is key to success Indicator and KPIs, adding that it was regrettable that out of all the KPIs HYPREP only has baseline on environment which is a dangerous signal that would not lead to a successful actualization of the Ogoni Clean-up exercise.
Kabari, who works with the Centre for Environment, Human Rights and Development urged women from Ogoni areas to give their full support to HYPREP so as to ensure a huge success in the Ogoni clean-up exercise.
He urged women to understand that one of the mandates of HYPREP is livelihood restoration, charging the the women to know that they are the most impacted, hence should peacefully demand for their livelihood through advocacy and dialogue, among others.
Earlier, the executive director, Ketbetkache Women Development and Resource Centre, Madam Emem Okon, had noted that the event was strategic as it would create opportunity for women drawn from the local government areas in Ogoni land to engage and to deduced from HYPREP's activities, the proper implementation of KPIs by HYPREP or not.
Emem also charged the Ogoni Women Development Initiative to draw up their programme of activities, noting that bringing them to the knowledge of the centre would give a faster response to some of their challenges saying: 'we expect the women group to do more as people expect to hear from the women groups in the area'.
She emphasised that the women groups ensure that the KPIs were gender sensitive noting that as part of its contributions in ensuring a huge success in the Ogoni clean-up, CEHRD is ready to take inputs from the women groups at the end of the interactive session, to work with HYPREP so as to ensure a huge success in the Ogoni Clean-up exercise.
Susan Serekara-Nwikhana