Career Women: Grappling With Fresh Challenges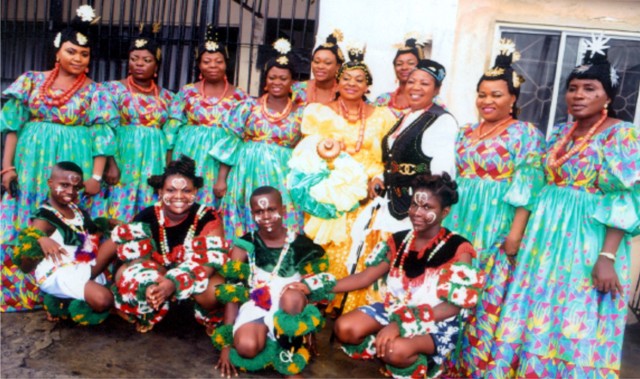 There have been huge changes for women in terms of employment in the past decades, with women moving into paid employment outside the home in ways that their grandmothers and even their mothers could only dream of. For the first time, in 2011, women made up slightly more than half the workforce. There are (some) high-profile women chief executives. There is a small but increasing number of female presidents. Women are moving into jobs that used to be done by men. Even those women working in factories or sweatshops have more choice and independence than if they remained at home.
Although more women are working, they are often still worse paid than men, in part-time jobs or in the huge informal employment sector with little protection and few rights. In many places, the increase in women working is simply driven by the necessity of having two wages to make ends meet.
And at the top of industry and government, the faces remain stubbornly male. In fact, there is some evidence that the number of women are actually decreasing.
It is true that progress in terms of gender equality is uneven, but the proponents of the argument that women are taking over the world at work need only look at statistics on employment, equal pay and political representation of men and women to see just how wrong they are.
Gender analyses of labour markets tend to look at women's participation in paid employment compared with men's and not the huge informal sector in which so many women work; selling a handful of tomatoes that they have grown in their gardens, picking cotton or sewing at night long after their children have gone to bed. The number of women owning small and medium-sized businesses is estimated to be between 8 million and 10 million, and although this is still far fewer than that for men owning similar enterprises, numbers are slowly growing. In most countries, the informal sector is far larger than the formal one. For example, in South Asia more than 80% of men and women work in the informal sector, and in Sub-Saharan Africa it is 74% of women and 61% of men.
There are also more women in formal paid work today than at any point in history. They now make up about 40% of the global formal labour force, and 43% of the agricultural labour force, although this varies considerably from country to country. For example, in the Middle East and North Africa in 2010, only 21% of women participated in the formal labour market, compared with 71% in East Asia and the Pacific. Men's labour participation rates tend to be more stable, both across countries and in different income groups.
While they cannot be said to be representative, the highest positions are even more elusive for women: only seven of 150 elected heads of state in the world are women, and only 11 of 192 heads of government. The situation is similar at the level of local government: female elected councillors are under-represented in all regions of the world and women mayors even more so. And many of the women in top positions are already lined up for success. The few women in the Forbes rich list mostly come from rich families or business dynasties such as Walmart or Apple.
In the private sector, women are on most boards of directors of large companies but their number remains low compared to that for men. Furthermore, the "glass ceiling" has hindered women's access to leadership positions in private companies. This is especially notable in the largest corporations, which remain male dominated.
Globally, research by accountancy firm Grant Thornton in 2013 found that women now fill 24% of senior management roles, a percentage that is gradually creeping up. But women make up only 16% of board members in the rich-world G7 economies compared with 26% in the Bric economies (Brazil, Russia, India and China) and 38% in the Baltic countries. Interestingly, one possible reason for this is that women in the latter have more access to childcare from extended families or from women they employ as nannies.
What is interesting too is that despite the fact that in many countries girls are forging ahead of boys when it comes to educational attainment, this doesn't always pay dividends when it comes to employment. Despite the youth bulge in much of the global south, even secondary and university education, where girls and young women are excelling, are failing to translate into employment for many young women. As one report from the World Bank notes: "Progress in education is not matched by higher labour force participation. By age 24, women lag behind in all regions. In Latin America and the Caribbean, the gap is around 26 percentage points. The gap is even larger in South Asia, where 82% of men are active in the labour market, against just 28% of women."
If we look at the gender pay gap, the story is no better. An International Labour Organisation (ILO) study of 83 countries found that women earn 10%-30% less than men. Even in the US in 2010, women working full-time still earned only 77% of the male wage. In sub-Saharan Africa and East Asia and the Pacific, young women aged 15-24 who are working earn only 82% and 84% respectively of the amount young men earn in an hour. According to the ILO, if present trends continue, it will be another 75 years before the principle of equal pay for work of equal value is achieved.
Nikki van der Gaag

Catch The Train With Agbada Fashion
When it comes to giving clout and sparking  attention capable of making a wearer a show stopper, no outfit can be more appropriate than 'Agbada'.
Every passing day, fashion designers come up with irresistible latest Agbada styles.  To inspire more attraction for the attire, celebrities and influencial men and women have continuously rolled out  the latest ways to wear this all inclusive outfit.
For ladies who would want to make  bold fashion statements to events, you can be sure to achieve that by  wearing one of the latest Agbada styles.
How times change! Agbada outfit, from time immemorial, had been one ensamble that encapsulates class and style in a native way. For those who aren't nouvelle to the fashion culture in Nigeria,  Agbada  is a native attire considered exclusive for rich Yoruba men alone.
On the contrary, the debutants in fashion, see it as an all comers' attire. Both descriptions may vary but are true.
The later school came in contact with Agbada outfit when it had evolved to become a unisex attire to the point that it has now left the borders of Yoruba culture.
Part of its evolution trend include a number of different designs and the embroidery modernised to look better too.
Today, men, women and even children of other tribes wear Agbada regardless of their social status. Agbada can be worn to worship centres, traditional marriages or any suitable event.
To suit every purpose, you can either make it casual or ceremonial.The casual Agbada isn't as voluminous as the ceremonial. It is smaller and often made of plain, lightweight cotton fabric.
On the other hand, the ceremonial Agbada is mostly sewn with heavy and expensive fabrics. It is also larger and more elaborately ornamented than the casual one.
These days, many styles have been incorporated into the attire to give it a must-wear look all the time. Among such innovative style to the modern Agbada is the Agbada-cum-senator design.
This particular one gives you the opportunity to wear a senator while attaching the wide-sleeved robe of Agbada to the other sleeve.
Importantly, when choosing the material for your Agbada, ensure you choose a colour that matches your skin tone. And do not make the mistake of choosing an inferior fabric as this will ruin your Agbada outfit.
You can as well go for a thick material as this will make your Agbada appear firmer and better. Also, you can starch your Agbada to make it look firm to prevent you from looking tiny inside the robe.
Sylvia ThankGod-Amadi

Weekend Menu Rivers Native Soup
Rivers native soup recipe came to us from Riverine  Area of Rivers state. The feature of this region is that the the love for fresh seafood in their cuisine. Today, we bring  to you the tastiest soup in the region. Let's start with the ingredients:
· Three medium fresh fish;
·  Nine snails;
· Two cups clams;
· ½ cup periwinkles;
· One cup sea snails;
· One cup shrimps;
· Bitter leaves;
· Six medium cocoyams;
· One tablespoon uziza seeds;
· One or two yellow habanero peppers;
· Two big stock cubes;
· Two cooking spoons of red palm oil;
· Five Uziza leaves.
· In this receipt one should use only fresh seafood, that is why it is better not to take dry fish and seafood;
· It is possible to replace cocoyam with achi or ofor. Remember that achi has a distinctive taste that can be not so pleasant for some people;
· It is also possible to add some oysters to the recipe;
· For this recipe, one can use fresh bream fish or catfish.
Before cooking:
· All the seafood should be cleaned from all the unclean parts (shells, intestines, and so on). In most fish markets of the country, it is possible to ask the seller to do it for you. See also: How to cook beans porridge?
· Boil the cocoyam till soft. After that peel and pound it till smooth with a pestle and a mortar. It is also possible to blend it in a food processor or power blender.
· Pound/grind the yellow pepper;
· Grind the uziza seeds;
· Cut the uziza leaves.
· Clean and cut up the fish.
Cooking procedure:
· Put the snails in a pot, pour water to cover, add seasoning cubes, and boil for around 20 minutes;
·  Add clams, ground uziza, shrimps, sea snails, fish. Add some water if it is necessary, and cook until the fish is ready;
· Now it is time to take out the fish from the pot;
· Add small lumps of cocoyam, bitter leaves, palm oil, and yellow pepper;
· Cover the pot and continue the cooking till the cocoyam or lumps dissolve. At this point stir the content of the pot quite often;
· Add some salt, and add the fish back to the pot;
· Stir the soup, cover and let it simmer. The soup is done!
Serve  with Pounded Yam, or Semolina, samolina, wheat, loiloi or fufu.
Bon Appeti!

My First Class Option Started From Secondary School – Oyebanji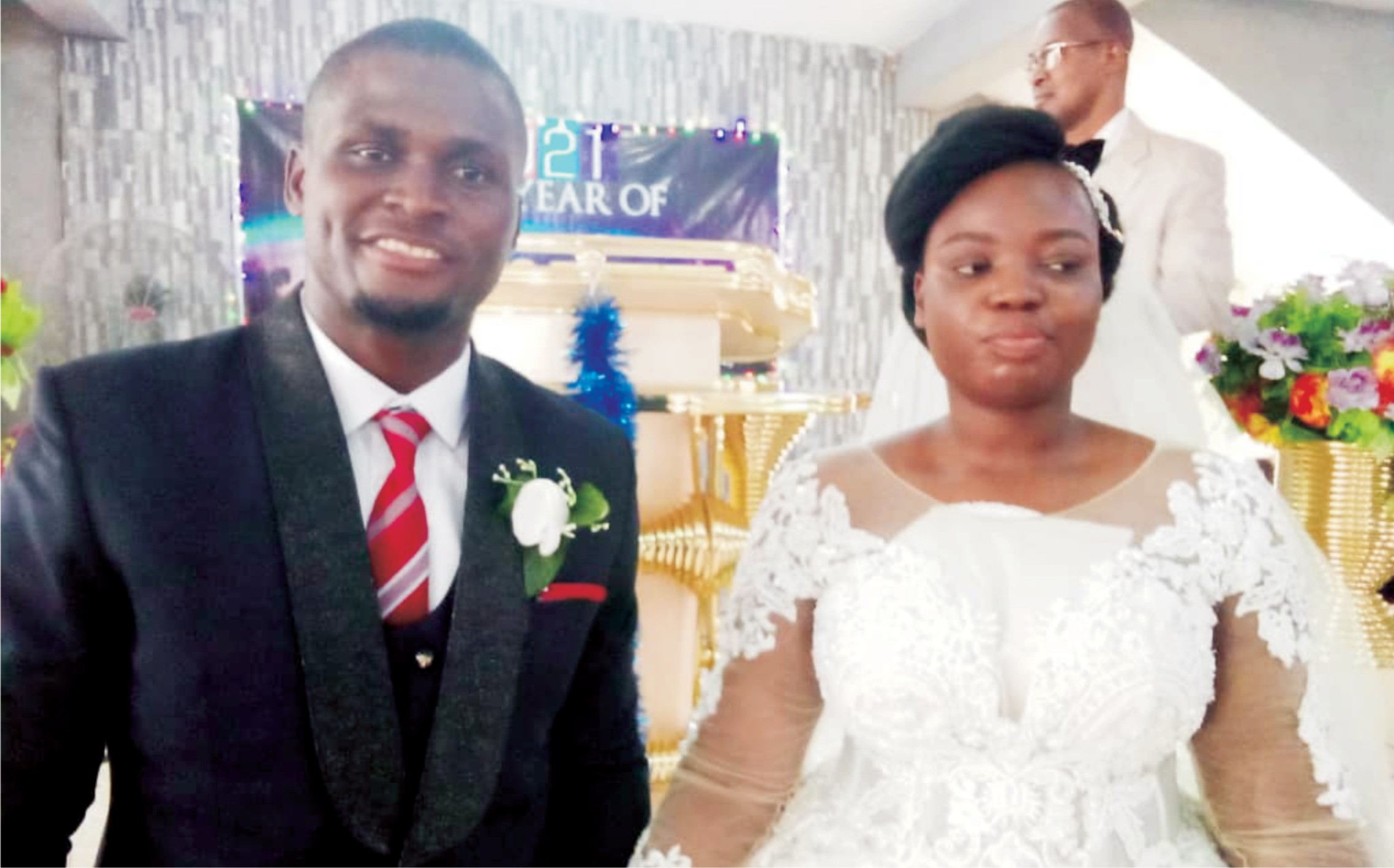 Hardwork and determination, they say are key to any successful endeavour. However, the most important point is the wisdom, understanding and foresight to start a vision early.
Hardwork is the ability to never stop and never give up until you suceed. It involves physical, mental or emotional effort, high levels of focus and purpose.
Determination on the other hand is the positive and emotional feeling that involves  persevering towards a difficult goal in spite of obstacles. This occurs before goal attainment and serves to motivate behaviour that will help achieve  one's goal.
The world's most successful people  have unshakeable confidence in themselves and in their vision, no wonder, when these people set a goal, nothing gets in their way of achieving it.
There is a certain young man who at age 25 should become an inspirational story to the young and younger generation of they hope to succeed in life.
It was a chance meeting  with Ayobami Iyanuoluwa Oyebanji at the Department of Microbiology at the Rivers State University, Port Harcourt. In the office of the Head of Department, Associate Professor Nedie Patience Akani, another great inspirator of youths who revealed to me the capacity and potentials inherent in the outgoing National Youth Service Corps member who served diligently in the department.
Mr Oyebanji is an indigene of Osun State and a first class graduate in Microbiology from the Osun State University(2018/2019 session).Here is his story…
From secondary school, I had it in my mind that I will graduate  from the university with first class honours.
As I got admission into the university, I want into action to achieve my goal. From the beginning, I attended Tutorials by a top level student who taught   us Mathematics, Physics, Chemistry and the rest. I did my assignments seriously  because this is what the lecturers do not joke with.
Also, attendance in class was mandatory  for me. I did not miss lectures for anything. I am not the type that read at night.  But,  I must read after the class, I go through all my notes and wake up about 4am every day to read up my notes before going to class. No distraction.
I usually had discussions with my tutorial teacher. I also started a Discussion group with five of my classmates that discusses the lectures immediately after each class.
At the end of year one, I got a CGPA of 4.03.Then,I knew that I can make it to first class level.
From year Two, I loved a triangular life. Fellowship, school and hostel. I did not attend parties but functions concerning academics. I made a move and talked to my department student who is from my hometown that made first class that year. He advised me to work hard by going through past exam questions in all my courses.
I then had a study plan which I used regularly., reading my books every day, all my assignments being done and submitted at the right time and attendance on class still mandatory for me.
Every semester, my CGPA started increasing. I normally check my results and document them on paper and the calculate my CGPA to be sure of my efforts. I look at my results and give thanks to God and make more effort. This involved making A(s) in all my courses. At the end of year two,I got a CGPA of 4.19.
At 300 level,I discovered that I needed to do more to get to first class. I did not relent,bye persevered with hardwork and by God's grace. At the end of year three,I climbed to 4.37 CGPA.
In 300 and 400 levels,I had A(s) and a B in all my courses.At 400 level,I became  the Director of Tutorials. I applied for that office which was unopposed. My classmates asked me to go for it to help other students.That was a sacrifice I did for the National Association of Microbiogy Students(NAMS).
I then worked hard on my project which was on Water Quality Pharmarcolgy Microbiology.One thing I discovered was that I worked hard at my project which added to my  final CGPA of 4.51 and earned me first class honours.
For those in secondary school, my advice is,they should start thinking of what they want to do.They should search the courses online  to know what they want to study and get materials in that course. The 100 level in the university is the foundation of results.A(s) in all courses should be the order of the day.If the foundation is poor,there will be a problem.
Ibinabo Ogolo