Career Women: Grappling With Fresh Challenges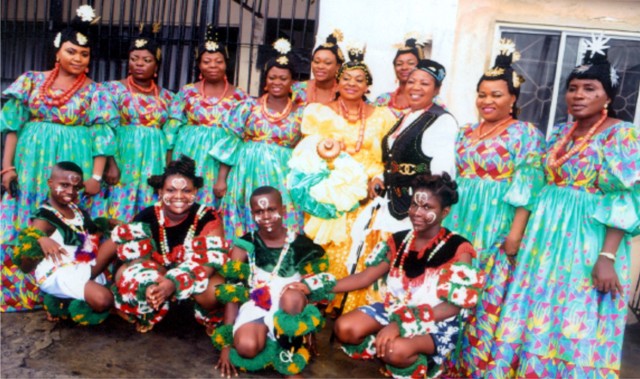 There have been huge changes for women in terms of employment in the past decades, with women moving into paid employment outside the home in ways that their grandmothers and even their mothers could only dream of. For the first time, in 2011, women made up slightly more than half the workforce. There are (some) high-profile women chief executives. There is a small but increasing number of female presidents. Women are moving into jobs that used to be done by men. Even those women working in factories or sweatshops have more choice and independence than if they remained at home.
Although more women are working, they are often still worse paid than men, in part-time jobs or in the huge informal employment sector with little protection and few rights. In many places, the increase in women working is simply driven by the necessity of having two wages to make ends meet.
And at the top of industry and government, the faces remain stubbornly male. In fact, there is some evidence that the number of women are actually decreasing.
It is true that progress in terms of gender equality is uneven, but the proponents of the argument that women are taking over the world at work need only look at statistics on employment, equal pay and political representation of men and women to see just how wrong they are.
Gender analyses of labour markets tend to look at women's participation in paid employment compared with men's and not the huge informal sector in which so many women work; selling a handful of tomatoes that they have grown in their gardens, picking cotton or sewing at night long after their children have gone to bed. The number of women owning small and medium-sized businesses is estimated to be between 8 million and 10 million, and although this is still far fewer than that for men owning similar enterprises, numbers are slowly growing. In most countries, the informal sector is far larger than the formal one. For example, in South Asia more than 80% of men and women work in the informal sector, and in Sub-Saharan Africa it is 74% of women and 61% of men.
There are also more women in formal paid work today than at any point in history. They now make up about 40% of the global formal labour force, and 43% of the agricultural labour force, although this varies considerably from country to country. For example, in the Middle East and North Africa in 2010, only 21% of women participated in the formal labour market, compared with 71% in East Asia and the Pacific. Men's labour participation rates tend to be more stable, both across countries and in different income groups.
While they cannot be said to be representative, the highest positions are even more elusive for women: only seven of 150 elected heads of state in the world are women, and only 11 of 192 heads of government. The situation is similar at the level of local government: female elected councillors are under-represented in all regions of the world and women mayors even more so. And many of the women in top positions are already lined up for success. The few women in the Forbes rich list mostly come from rich families or business dynasties such as Walmart or Apple.
In the private sector, women are on most boards of directors of large companies but their number remains low compared to that for men. Furthermore, the "glass ceiling" has hindered women's access to leadership positions in private companies. This is especially notable in the largest corporations, which remain male dominated.
Globally, research by accountancy firm Grant Thornton in 2013 found that women now fill 24% of senior management roles, a percentage that is gradually creeping up. But women make up only 16% of board members in the rich-world G7 economies compared with 26% in the Bric economies (Brazil, Russia, India and China) and 38% in the Baltic countries. Interestingly, one possible reason for this is that women in the latter have more access to childcare from extended families or from women they employ as nannies.
What is interesting too is that despite the fact that in many countries girls are forging ahead of boys when it comes to educational attainment, this doesn't always pay dividends when it comes to employment. Despite the youth bulge in much of the global south, even secondary and university education, where girls and young women are excelling, are failing to translate into employment for many young women. As one report from the World Bank notes: "Progress in education is not matched by higher labour force participation. By age 24, women lag behind in all regions. In Latin America and the Caribbean, the gap is around 26 percentage points. The gap is even larger in South Asia, where 82% of men are active in the labour market, against just 28% of women."
If we look at the gender pay gap, the story is no better. An International Labour Organisation (ILO) study of 83 countries found that women earn 10%-30% less than men. Even in the US in 2010, women working full-time still earned only 77% of the male wage. In sub-Saharan Africa and East Asia and the Pacific, young women aged 15-24 who are working earn only 82% and 84% respectively of the amount young men earn in an hour. According to the ILO, if present trends continue, it will be another 75 years before the principle of equal pay for work of equal value is achieved.
Nikki van der Gaag
Speak Up When Sexually Abused, Banigo Urges Survivors
Rivers State Deputy Governor, Dr. Ipalibo Harry Banigo has said that survivors of sexual abuse must speak up for the perpetrators of the heinous crime to be punished.
Banigo reiterated this during a sensitisation campaign on the theme: "Dealing with Mental Health and Sexual Abuse in Unity Schools", organized by the Support the Girl Child Initiative Programme of her office at the Federal Government College in Port Harcourt.
Represented by her Senior Special Assistant, Barrister Inegogo Fubara, the deputy governor said the programme was put together because of the importance she attaches to the mental and psychological health of young people, adding that it was part of the commemoration of the World Mental Health Day and the International Day of the Girl Child.
Banigo, who urged the students to take the programme seriously, said they should see the guidance counsellor of the school whenever they were depressed for proper counselling, stressing that they must speak out whenever they face any form of abuse.
"I want you to understand that the fact that you have been sexually abused is not the end of life, there is life after rape, and there is life after sexual abuse. Do not keep quiet about it, even if it was done at home or in school, please speak up", Banigo added.
According to the deputy governor, "Rape is a criminal offence that is punishable, and the punishment for rape is life imprisonment".
She said even children could be jailed for rape, adding that for a child, the punishment could be 14 years in imprisonment.
Banigo said in 2018, the Protect the Girl Child Initiative, organized its first Mental and Sexual Abuse seminar at the Federal Government Girls' College, Abuloma, where links about sexual violence and how to stop it and ensure that the voices of survivors were heard was set up.
According to the her, "At the seminar in Abuloma, a female student who had been violated repeatedly, since she was eight years old, came out, and the Protect the Girl Child Initiative, in the Office of the Deputy Governor was able to take her out of the environment, provided a safe home for her, and ensured that the perpetrator was reported to the police. Today, she is in her 200-level in the university".
She added that, a similar programme for about 1,300 students was held at Holy Rosary College in 2018, where for the first time, many students understood what it means to be sexually abused, and realised that it was not the end of the world.
In his presentation on the topic, "Depression: How To Recognise And Deal With It", a Consultant Neuropsychiatrist in the University of Port Harcourt Teaching Hospital, Dr. Chukwuma Oke Afor, said depression has to do with un-controlled sadness, lack of interest in the things the person used to love in the past as well as fatigue.
He also said inability to sleep; having a feeling of hopelessness and the desire to end one's life are signs of depression, while noting that counselling by a trusted person could help to salvage the situation.
The representative from the Doctors Without Borders, Onyinye Anaba, who spoke on the topic, "Sexual Abuse and Where to find Help", frowned at the situation whereby victims of sexual abuse are blamed for the crime instead of naming and shaming the perpetrators.
Women Protest, Accuse School Principal Of Extortion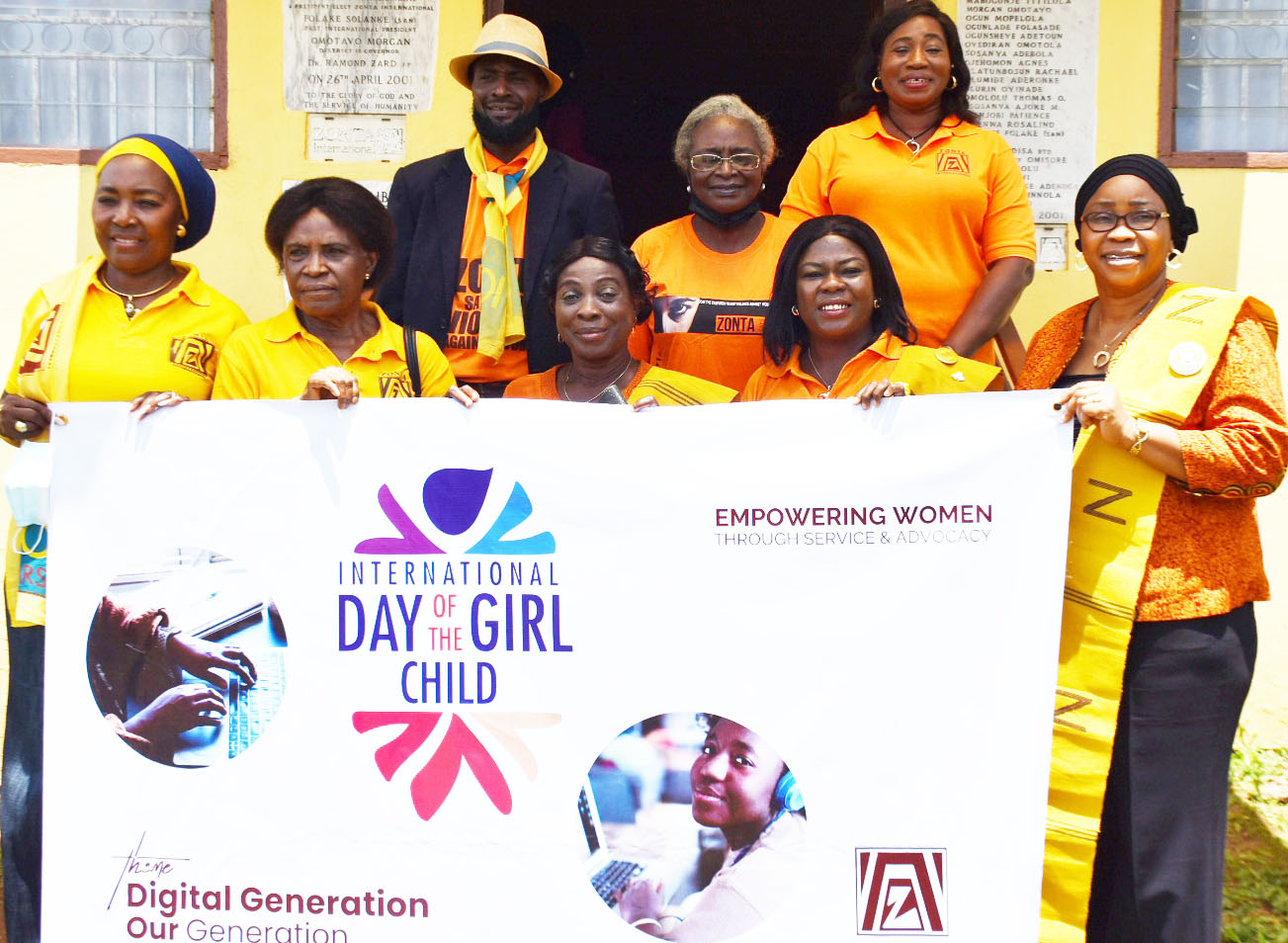 Women of Ovwor community, Ughelli South Local Government Area, Delta State, Monday, embarked on a protest against alleged illegal collection of levies by Principal of the Ovwor Mixed Secondary School, Ovwor, Mr Fedelis Okoro.
However, the Principal of the school, Mr Fedelis Okoro who was not in the school during the protest, said; "all the allegations are not true. I am very busy right now, will call you when I am less busy to explain myself."
The protesters, mostly women who stormed the school's premises, displaying leaves and chanting songs of grievances, alleged that the school Principal was collecting high admission fees, high MMF fees and refusing to give examination results to students.
Speaking during the protest, women General Secretary of the Community, Mrs Anna Umukoro said; "the school is asking each new student to pay as much as N10,500 for admission, which is outside other things like machetes, brooms, disinfectants, books, soap and others that the children still have to buy before they can be admitted.
"From our findings, the money they are collecting in the school is far more than what other government schools collect for the same admission.
"We want the Principal to explain to us why he is collecting all these levies. Why Ovwor Secondary school admission fee is different from other government schools. We are farmers and struggle to pay what we used to pay but since this Principal resumed, things have gone from bad to worse and we can no longer bear it, that is why we are here."
Chairman of Parent Staff Association (PSA) of the school, Mr Promise Atimati, alleged: "two years ago we agreed with the school management that parent staff fund should be raised to meet certain needs in the school, such as dilapidated structures and payments for security.
"And we agreed we should employ two security men from the school, the community should pay N15,000 while the school pay N15,000 from the PSA account, but until recently, the principal refused to pay the money, it is the community that is doing the payment.
"He refused to open an account as agreed for the PSA fund. He is the only one just collecting and using the money without giving an account to anybody and we are not seeing what he is spending the money on. So, we are in total support of what the women are doing."
On his part, President General of Ovwor Community, Mr Vincent Oshokor, said; "before now we have received complaints by the parents that the Principal was collecting some levies not approved by the government.
"When we heard of it, we called the Principal, we invited him for a meeting which he attended and pleaded that we should give him time to address the issue. But to our surprise after the meeting, things went from bad to worse, so we called him severally again for a meeting, but he ignored us.
"So when the women came to me after they had first sought permission from the 'Otota' (spokesman) of the community that they needed permission to embark on this peaceful protest, I obliged them because there was nothing more I could do since the Principal has refused all avenues of peaceful discussion."
Some of the students who spoke to Journalists on condition of anonymity said they were being made to pay levies which their mates in other schools did not pay.
NGO Highlights Importance Of Internet To Women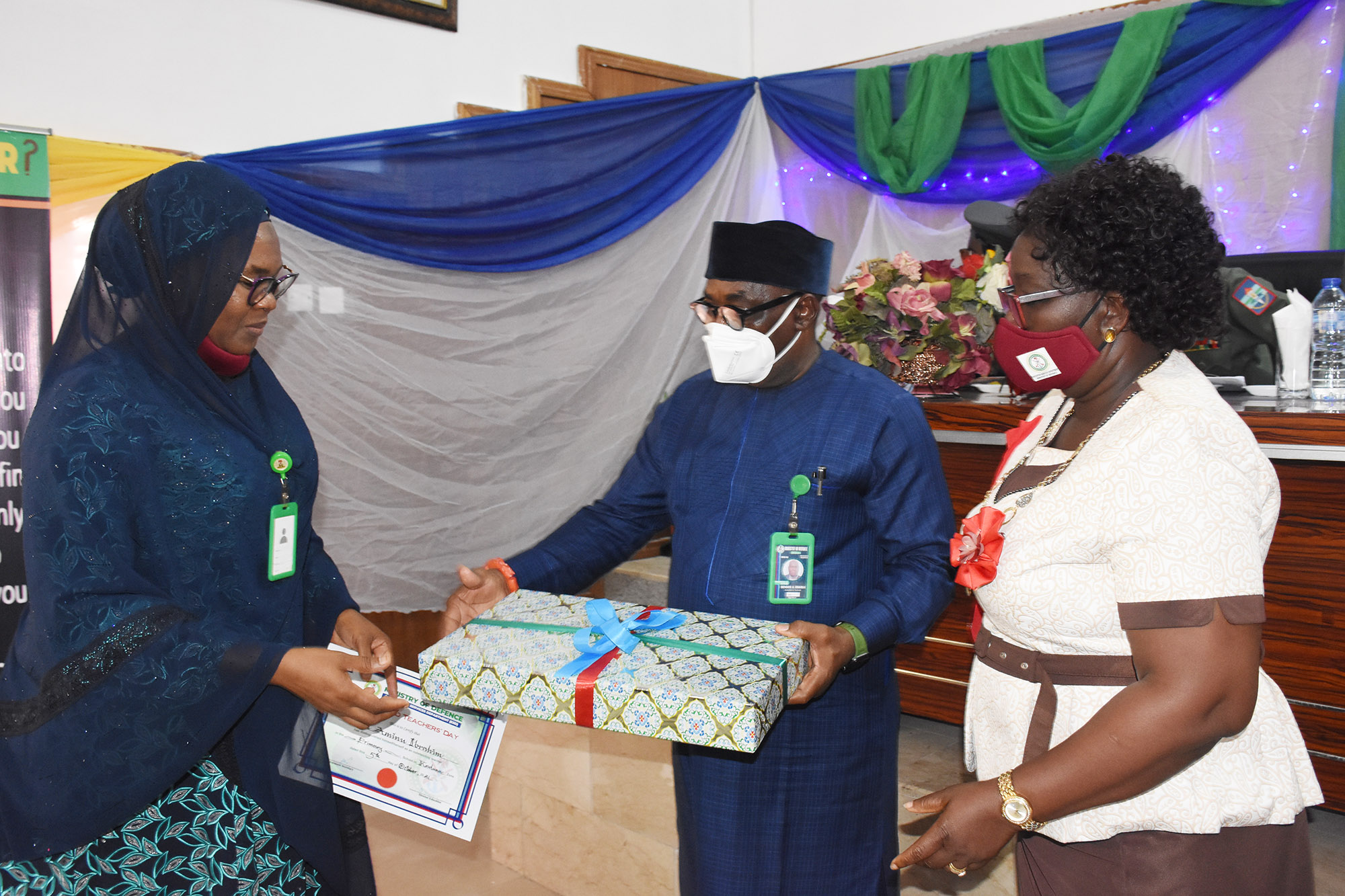 A non-profit organisation, Developing Women to Survive Empowerment Initiative (DWS), says digitalisation has given more women a voice against abuses.
The Founder of DWS, Mrs Abimbola Onwuchekwa, who stated this in Lagos,  yesterday, said that through digitalisation, many more women had been able to speak up against abuses in marriages and other relationships.
Onwuchekwa said that digitalisation had also made it easier for victims of rape to speak out without being stigmatised.
According to her, more women from abused backgrounds have also received cancelling, healing and empowerment and entrepreneurship opportunities through the internet.
She said that women were less exposed to dangers through the internet because  many things were being done digitally.
"The internet is more for women because there are opportunities for women on work flexibility and multitasking.
"It creates the ability to acquire and interact with customers, receive training, provide mentorship and eliminate barriers.
''Digitalisation helps women to multitask as well as reduce vulnerability and risk of rape,'' she said.
According to her, DWS has helped women to get healing emotionally, psychologically and physically, leveraging on digitalisation.
She advocated a violence-free and discrimination-free society driven by digitalisation.
The founder also encouraged the media to produce gender transformative contents.
DWS is an online initiative focused on giving women a voice and counselling, and helping them to overcome abuses as well as empowering them.