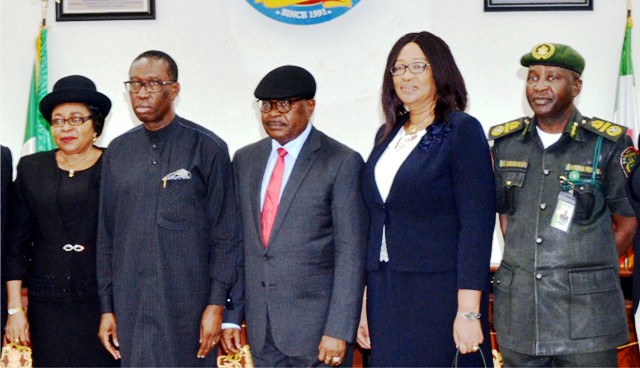 Two persons were reportedly killed following a clash between two suspected rival cult groups in Nassarawa-Bacoco, an Hausa settlement in Calabar metropolis of Cross River State.
Eyewitness account said that problem started when misunderstanding broke out between the  suspected cult groups leading to the death of two individuals.
In his words the anonymous eyewitness said, "I don't know the cause of the disagreement but it led to the death of two persons.  After the police got to know about it, they came and made some arrests.
"After the arrest, there was a reprisal attack which led to the death of another person. But the perpetrators were arrested at a police checkpoint on the highway while they were fleeing from the area."
In his remarks, a traditional ruler in Nassarawa-Bacoco, Alhaji Sanni Baba Gombe,  who confirmed the incident promised that he and his kinsmen would do everything within their reach to get to the root of the matter, "We are getting to the root of the matter with the 'Anti-Cultism and Kidnapping Squad' in  Calabar. I cannot speak further on it now," He said.
But in a swift reaction, the Cross River State Police Command Public Relations Officer, (PPRO), DSP Irene Ugbo, confirmed the clash and called on parents to at all times put their eyes on their wards stressing that the task of making sure that the society be at peace should not be left in the hands of the police alone.
Irene said, "it was a clash between two cult groups, Scorpion and Skylo and two persons were killed. 
When asked if any arrest had been made regarding the disturbance, the PPRO noted that two suspects had been arrested in connection with the clash.
She said that the arrest was made while the suspects were trying to escape from Calabar after the incident, stressing that investigation to unravel the mystery behind the outbreak of clash in the area by was still ongoing.
In another development, the PPRO also confirmed the killings in Egbor, Abanwan and Erei communities in Biase Local Government Area of the state  on Sunday where  three persons were killed by unidentified gunmen  who invaded the village and set roofs of houses  ablaze.
Friday Nwagbara, Calabar