On Tax Dodging Strategies
As an old police officer, an investigative journalist and a research fellow, one takes keen interest in nosing around to find out what is brewing in one's neighbourhood. Leaving aside other malfeasance that are obvious, tax evasion is quite relevant in view of the need to stress human tendency to get even with a system that operates on the basis of chicanery and mendacity. Tax dodgers would say bluntly that they have no moral obligation to contribute towards the sustenance of a corruption-driven system, where tax collectors operate a "black hole" strategy. The black hole leaks into private purse.
After the Dele Giwa saga, the tribe of research journalists became an endangered species, but even then, the habit of nosing around remains a noble tribute to the profession of journalism. The urge to pay clever administrators back in their own coins began during military intervention in politics, particularly after the "Gulf War wind-fall" and the way that an Okigbo panel report on the issue was handled. When a people perceive that they are being hoodwinked by a cult of elites, the reaction usually includes tax evasion, or sit-down-and-watch attitude.
Ask church members how they react, seeing their General Overseers buy private jets and build private universities, their answers would be that tithes, donations, offerings and sowing of seeds have reduced. Ask university students why examination malpractices are common, they would tell you that the malfeasance would stop when Nigeria can have free, fair and malpractice-free elections and operate a corruption-free public administration. Then ask Nigerian business entrepreneurs their attitude towards tax payment and you would be told that they have issues with correct tax remittances and equity in tax assessment.
Strategies in tax evasion include operating of business activities in obscure places – private residences, gardens, kitchens, etc. With massive loss of jobs in recent times, small-scale business operators set out even without registration of the business names or observing regulations on company laws. That would be like asking thieves to tell the police details of their activities. Ranging from fisheries, cattle ranching etc, to different kinds of production and manufacturing, entrepreneurs engage in packaging, repackaging, book pirating and fabrication of various goods, in privacy.
Paints, cosmetics and other chemical manufacturing companies operate in residential areas, without any environmental impact assessment and other business clearance documents. Not even any name for purposes of identification! Of course, reasons for such concealment and clandestine operations include tax evasion and keeping the eyes of kidnappers away from such operators. Residents in such neighbourhood may have faint ideas of such activities through some unbearable smell, noise or when quarrels arise when some customers get short-changed. Police would not come!
Water and drug packaging are common clandestine business operations and tax evaders. After the death of Professor Dorah Akunyili, illegal drug business operators have emerged again with hardly believable bravado and strategies. So also brothel business, jokingly called "slaughter houses," of which there are increasing numbers in urban towns. Many of them even operate in private homes. Such slaughter houses charge as much as N5,000.00 for one hour outing spent in privacy. Intimidation and threats await any intruder into such taxable businesses by their operators. Do tax collectors ever check the cash books of such houses of lewdness?
Even schools and consultancies operate in such manners and premises that tax agencies rarely know anything about. Perhaps it would not be wrong to say that the most clever and sanctimonious tax dodgers and evaders are religious bodies that grow fast and operate on commercial basis. Such cash-and-carry strategies include levies for some exorcism and redemption purposes, for which there are numerous "ministries". Money-spinning businesses should be liable to taxation and auditing.
Perhaps, illegal bunkering has deliberately been made to receive great attention while illegal mining which is equally an economic malfeasance, goes on in some parts of the country, unchecked. Economic crimes go beyond bribery and corruption, but tax evasion which is a part thereof, deserves stricter attention. Tax equity is a part of democratic ideals.
Dr. Amirize is a retired lecturer at the Rivers State University, Port Harcourt.
What Hope For Security In Nigeria?
On April 14, 2014, when a group of terrorists abducted over 200 school girls in a government school in Chibok, Bornu State, Nigerians described it as the height of terrorism in the country. Little did they realize that it was going to be a repeated verse in a whole booklet of their trouble tale.
Although there had been killings of innocent people, especially students and pupils before the April 14, 2014 abduction saga, the world's attention that greeted the abduction story gave Nigeria out as a nation in trouble.
Of course, we initially thought that if the United States of America could single-handedly mastermind the execution of the former al-Qaeda leader, Osama Bin Laden, who held the world to a standstill, then nothing should stop the coalition of US, France, Israel and other countries to help put an end to terrorism in Nigeria. How wrong we are!
What has beaten the imaginations of many Nigerians today is the inability of this coalition of world power and their subordinates to actually arrest the situation and help secure the release of the abducted girls from the claws of their abductors.
What further baffles many people is the gradual loss of concern about the rescue of the remaining school girls. What could have weakened the morale of our foreign helpers in this situation and what is Nigerian government doing to stop the endless killings across the country?
The dawn of each day seems to herald one mindless killing or the other either by the Boko Haram insurgents or the Fulani herdsmen.
What started like a child's play few years ago, is now firmly rooted in the country so much that uprooting it is now seemingly impossible.
Agreed that our enemies took us unaware by virtue of their position as insiders, one still expects that having received the first, second and third blows from the so-called enemies, we should be finding our feet by now and not exposing ourselves to further blows and danger.
Given the state of insecurity in Nigeria at the moment, stories about herdsmen killings and terrorists attacks in Nigeria are no longer news again. What rather makes it news worthy is the number of casualties involved in every attack.
Amidst numerous bombings that had taken place ever since the insurgents pitched their tent on the soil of Nigeria, the Nyanya Market bombing, rated as one-too-many, saw Nigerians literally crying out their eyes. The attack on Ayar Mbalom Community in Gwer East Local Government Area of Benue State was another. The attack, allegedly carried out by Fulani herdsmen, claimed the lives of two priests and 17 other worshippers.
As usual, President Muhammadu Buhari has reiterated his government's resolve to continue to take every step to put an end to these reprehensible acts of terrorism. But isn't that an old same song that Nigerians are used to? Can a soldier enthrone peace when he is not prepared for war?
What I do not understand is what interest is being protected that up till now, we have refused to take the bull by the horn, or is the bull more powerful than we are? Justice delayed can never be said to be preserved. Or is it when there are no more lives and property to secure that we can say we now have security in the land?
Nothing can be more treasurable and valuable than the lives of the citizens of a country which the government owes a duty to protect. I think the solution to this problem is for President Buhari to declare total war on these militia masquerading as herdsmen and Boko Haram, as well as effect a change in the leadership of all the security agencies in the country.
Naabura wrote from Bori, Rivers State.
Precious Naabura
Fifth Columnists And National Crises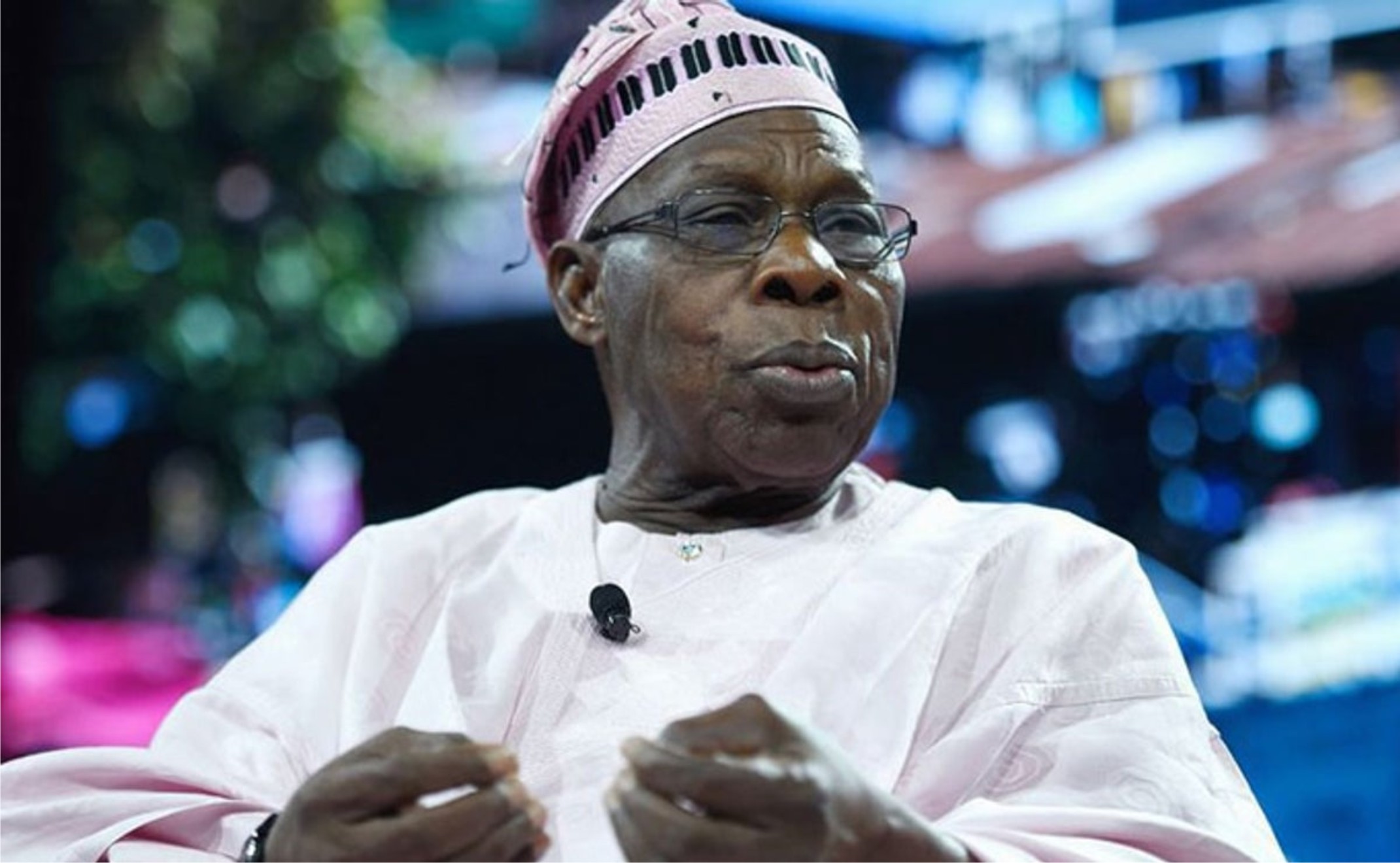 While efforts are being made to identify where we are getting things wrong and how to build up a stable nation, it is needful that sincere Nigerians who are deeply perceptive should speak up occasionally. Let us not call Chief Olusegun Obasanjo a mischief monger or describe him as playing to the gallery; rather, he is a whistle blower. At his age and with his vast knowledge about Nigeria, he deserves the listening ears of honest and sincere Nigerians.
The issue of a preponderance of mischief makers and fifth columnists in all spheres of life in Nigeria should not be taken lightly. Many of those who engage in such activities make some personal gains, while some others do so as a regular life-style or to spite others. Far back in 1963, some perceptive Nigerians saw a glimpse of some hidden agenda in an emerging independent Nigeria. The fear of ethnic domination was an issue; so also the feeling of vulnerability and the issue of manpower equalization. Mutual suspicion followed.
The situation led to the retention of some foreign consultants and advisers and the formation of political parties that pursued regional rather than national agenda. Specifically, a statement by the captain of a ship threw some light into what was going on in the first four years after independence. There was a joke about "who shook the ship in the night". A ship that was moored between Brass and Akasa had a female occupant which brought about some gossip. The captain said: "those of you who think that Hausa and Fulani people are stupid because they are silent, would soon know who the stupid people really are".
There were similar snippets here and there across the country, such that the military coup of 1966 became a culminating point. The event also provided an opportunity for foreign consultants and advisers to warn that it was a part of the "domination process", thus leading to a misconception of what really happened. Since then, there has been the strategy of planting private ears and fifth columnists everywhere, to guard against being "taken by surprise".
Maybe it would be wrong to suggest "Fulanisation agenda" but it would be necessary to explain the motives and strategies of the operations of fifth columnists. The University of Ibadan campus would have been a boiling point of religious conflict some decades ago, but for the timely intervention of some patriotic Nigerians. The issue is that aggressive religious proselytisation can take the form of combat, resulting in animosity and fanatical self-righteousness, both in campuses and the wider society.
Despite the existence of security and intelligence agencies, there are fifth columnists operating a cryptocracy under private sponsorship. Some people had complained that they had borne" unprovoked abuses and noise-making" for too long and demanding "tactical mellowing down of the trend". Sponsors of parallel informants range from religious, to political and other interest groups, using various means to find solutions.
It was not long after complaints about aggressive proselytism and a plea for intervention by some interest groups, that military President Ibrahim Babangida made the Moslem world to welcome Nigeria into the family of the Organisation of Islamic Conference. Religious issues often bordering on sentiments feature high in the activities of fifth columnists, sometimes spreading information that can be alarmist and mostly false. Similarly the unguarded statements of some religious leaders rarely help matters. It becomes hard to know wolves from lands!
Former President Goodluck Jonathan had a taste of the activities of fifth columnists whereby some of those that he trusted as friends and party loyalists turned out to betray him at last. Officiousness on the part of such crafty persons whose zeal and smart talks often fuel national crises, can make it hard for their associates to know that they have some hidden motives. Chief Olusegun Obasanjo despite his military background had also been bamboozled by some of those he had believed were close friends.
The issue of Fulanisation is the issue of the ability of apparently docile, silent, illiterate and enigmatic people, to penetrate into the stronghold of supposedly learned, clever and arrogant people who often under-rate the intelligence of other people. One of the principles of under-cover operations is to play the fool and never give away what your true nature is. The movement began long ago and Obasanjo knew it.
Dr. Amirize is a retired lecturer from the Rivers State University, Port Harcourt.
Bright Amirize
Should Power Privatisation Be Revoked?
There are several indices currently calling on the Federal Government to quickly revoke the said Privatization Policy of the Power Sector.
First is the persistent power outage. The steady increase in demand for electric power  without its equivalent supply has resulted in a consistent power failure. Currently, more  communities and cities are lamenting such persistent power outage
With a population approximated at 180 million people, according to the National Bureau of Statistics, obsolete KVA lines traversing several kilometers, as well as old and ill-maintained equipment are still used. It is therefore not out of place that the constant breakdown of such overused equipment; poor maintenance culture and a huge managerial inefficiency are already waging war against some top beneficiaries of the said privatization policy.
While they remained adamant at depriving the public of electric power and losing investors on a daily basis, couple with their failure to offer adequate electricity supply for both local businesses as well as domestic consumption, the cry  of most small and medium-scale business owners could play out in the current debate against the so-called privatization agreement.
Secondly, investors who have benefitted from the said privatization policy appeared to have failed woefully in keeping to the agreement that gave rise to their services. Since the formation of the Nigerian Electricity Regulatory Commission (NERC), The Independent Regulatory Agency,  as provided in the Electric Power Sector Reform Act (2005) were assigned with the task of  issuing licences to individuals who were ready to operate within clearly stipulated terms, as well as operating guidelines.
Owners of the distribution companies who keyed into the  terms and conditions that gave rise to such  public services were to be guided by their integrity, honesty and responsibility. Not only were they expected to meet the growing demand of Nigerians in the area of power distributions, but also to ensure that all conditions necessary for a smooth flow of their relationship with the public were satisfied.
But today, the reverse appears to be the case. One would wonder if the shortcomings in their service should be attributed to  the Federal Government failing to keep its own side of the agreement or, if the blame should now be shared between them and the public.
But sad enough, the key private players in the Power Sector appear not to be responsive to the outcry of the public; but  seem to have  remained  rather incurably addicted to persistent power outage; constant disagreement between their workers and the end consumers while they continue to offer dissatisfied services to individuals, corporate organizations and public ventures.
Again, several years have witnessed their inability to address  not only the high monthly electricity bills, but also the decree of fluctuations involved in the bills. Industrial and domestic consumers have continued to lament the persistent hike witnessed in their monthly electricity bills.
In this regard, their actions appear to have eaten up the primary aim of privatization, and the aim of providing for more efficiency and alleviate the electricity burden on the poor consumers appears to have been woefully defeated. Even in some quarters where individuals from  some Electricity Distribution offices would still present some monthly electric bills to innocent consumers who have witnessed total blackout all through the  said month, the agony and plight of such end-consumers appear to have received less publicity in the media.
Another area of concern is the high cost of meters as well as the process and several barriers one must suffer in order to get a meter. The chances of procuring a meter and having them installed should be re-examined since the electricity meters are responsible for reading and establishing the billing circle and it's used to quantify the precise amount of energy consumed within a specific period of time.
Yet, key players in the sectors appear inactive in their responsibility of allocating and installing these meters on request. Since 2013 when the private sector took over part of the task of supplying meters to the final consumers, the huge metering gap seems not to have been narrowed.
This has resulted in the inability of the sector to regulate between the consumption rate and the exact amount the suppliers of electricity would need in order to remain in business.
Persistent public views have proved that the so-called giants of power distribution have remained reluctant in measuring the actual electricity consumption per kilowatt hour. Consequently, in some quarters, individuals have continued to witness huge electricity bills on monthly basis.
Despite several legislation aimed at averting this hurtful trends, end-users have continued to suffer wrongly since they have not truly been liberated from this huge plight.
Today, it appears that the problems facing the Power Sector has worsen than it was before the Privatization Policy was initiated, and individuals who have been so quiet and patient are now calling for a total overhauling of the said Privatization Policy.
Now that their failure is greater than what they themselves could imagine, and the innocent eyes of meaningful individuals, organizations, corporate bodies and public functions can now  see through, one would want to ask whether  the present administration should be more proactive and forceful at reviewing and revoking the Privatization Agreement on Power Distribution, or remain indifferent?
John James