Towards A Cleaner Garden City
Our modern society is presently saddled with the problems of indiscriminate disposal of waste and its hazardous effects on the immediate and global environment. This issue calls for a smart handling of both waste disposal and collection in a most friendly and acceptable manner to minimize, and where possible, eliminate its negative effects.
Though waste management is thought to be organised and systematic channeling of waste through certain pathway to ensure they are disposed of, in cognisance with acceptable public health and environmental safety rules and regulations; waste management in Port Harcourt, otherwise known as the Garden City, outrightly violates this thought or principle, as waste is improperly packaged, disposed and collected, constituting a major environmental menace.
In reality it is becoming increasingly difficult to curb this escalating menace in urban areas due to the ever-growing human population, continuous rural to urban migration and undue centralisation of most government machinery in few cities.
Port Harcourt City tops the list in this regard, hosting over five institutions of higher learning, federal and state ministries and parastatals, two local government councils, several companies and business conglomerates with an estimated population of 1,865,000 persons, each generating above 1.45kg of waste daily. This, however, does not justify the present adornment of her streets with empty sachet water bags, banana peels, used baby's diapers etc.
We may be quick to exempt ourselves as perpetrators of this menace, but are we really without guilt? May be, we are truly guiltless as culprits, but we may not be totally innocent as some of us have contributed little or nothing to stop this act of carelessness, even amongst our sub-ordinates.
There are cases of flooding in our city which are not the direct consequences of erection of structures on water ways or a lack of drainage, but a blockage of the drainage with refuse. This is also why most of our roads are eyesores after a heavy rainfall with trash overflow from the drainage.
Proper waste disposal is not just a personal responsibility, but also our collective responsibility to the government and the environment; hence, disregarding this duty will mean an outright carelessness and irresponsibility to ourselves, government and most importantly to our environment on which lies our survival and well-being.
Studies have shown that indiscriminate disposal of waste and unregulated dumping grounds pose a serious risk to environmental health, as toxic chemicals leak from hazardous waste products and find their ways into the atmosphere, water sources and the soil.
In the final analysis, we bear the brunt of the menace, as this constitutes the source of the oxygen we breath, the water we drink and the food we eat. And if the phrase "you are what you eat or take in" is true, then we are sure to reflect our environment for good or bad; so, let's ponder on this the next time we choose to actively or passively contribute to litter and contaminate our environment.
Rather than fold our arms, we should evolve a waste management strategy which advocates waste regeneration such as using cleaner technology, promoting recycling and recovery (by providing specific bins for waste of different components to aid recycling and recovery), using suitable treatment for generated waste and adequate final disposal option. Appropriate authorities and good spirited individual can step in this regard.
It is very possible to live in a very clean environment where waste is properly bagged and disposed at designated time and venue, from where it is collected on a daily basis; where the drainages are no longer refuse dumping ground, and where motorists have waste bins or bags in their vehicles and encourage their passengers to use it while on transit.
The Rivers State government's waste management agency is making commendable efforts at encouraging a change of attitude towards waste management; let's consolidate on their efforts by using our respective professional, religious, cultural, social and individual platforms to promote proper waste disposal and collection.
Let's be determined to take the walk towards a cleaner Garden City for it is truly our collective responsibility.
In the words of Ella Wilcox, "there is no chance, no destiny, no fate that can circumvent, hinder or control the firm resolve of a determined soul". Let the change begin with us for it is achievable.
Owajibe wrote in from Port Harcourt.
Patricia Owajibe

On JAMB's Suspension Of NIN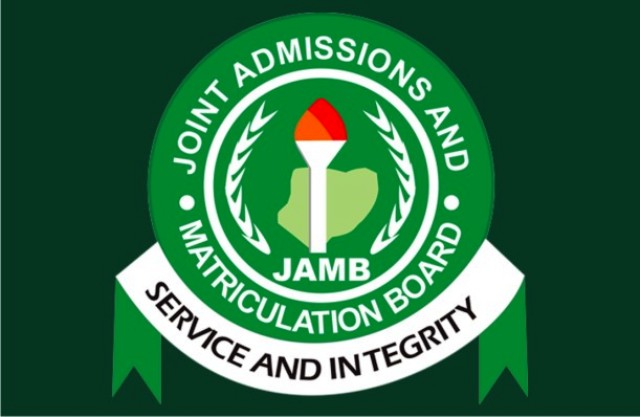 Last year, the Joint Admissions and Matriculation Board (JAMB) declared that all the future candidates for its Unified Tertiary Matriculation Examination (UTME) must have the National Identity Number (NIN) as one of the criteria for registration. When the decision was made, it was greeted with mixed feelings by the Nigerian populace. Every effort to convince JAMB to rescind its decision proved abortive.
The National Assembly discussed it and advised the Board not to continue with such decision as it will adversely affect prospective candidates, especially those in the rural areas. But JAMB insisted on continuing with its already declared policy in the name of curbing examination malpractice. Desperate young Nigerians trooped to the offices of National Identity Management Commission (NIMC) nation-wide to get their NIN.
Thus, the year 2020 began with struggling on how to get NIN. The exercise became fraudulent as intending JAMB candidates were made to pay money for the supposed free national exercise. The present Senior Secondary School students were the worst hit. Candidates were made to pay 'express fee' ranging from two thousand to five thousand naira each.
This unwholesome act by some staff of NIMC triggered public outcry. Candidates were under pressure to meet the demand and decision of JAMB in order to register for the 2020 UTME. The sharp practice of the staff of the commission brought untold hardship on the young Nigerians who would be the leaders of tomorrow.
It is very unfortunate that the free exercise of the federal government has been turned to a money-making venture by some unscrupulous personnel. This is sad and bad to the image of Nigeria. Nigerians are made to suffer in a national exercise; even when people volunteer to waste their time in making sure that the exercise is done.
On Friday 10th January, 2020, one of the leading Nigerian newspapers, Punch, published a report of how candidates were made to pay money before getting NIN in the country. The public reactions made JAMB to issue a press statement suspending the exercise for candidates to register for UTME. Indeed, some fraudulent activities of staff of some agencies of government mortgage the future of the next generation and, in turn, promote corruption in Nigeria. A situation where young Nigerians were made to face unnecessary pressure of life is uncalled for. It is sad that NIN has been corrupted to cause hardship and sorrow on Nigerians.
The federal government should, as a matter of national interest, investigate the nefarious activities of staff of the NIMC for making young Nigerians to suffer while accessing their facilities for a national assignment. Apart from the prospective JAMB candidates, other adult Nigerians spend long hours and days struggling to get the NIN.
The Federal Government should strengthen the commission to be alive to its statutory responsibilities. Some of the staff were obviously out to scuttle the registration and admission of the candidates. Indeed, those placed at the helm of affairs in Nigeria should respect and protect the rights of citizens irrespective of class. It is obvious that many Nigerians were worried about the ugly situation surrounding the process of mere registration of names with NIMC.
Meanwhile, as a way to further implement free education in Rivers State, the Rivers State Government headed by Chief Nyesom Wike has registered WAEC for all the students in SS3 in public schools in the state. This was made public after the meeting between the Commissioner of Education, Professor Kaniye Ebeku, and principals of government schools. In the same vein, the state government has also paid for JAMB candidates from the state.
Thus, with this development SS3 students would enjoy the Rivers State Government's show of magnanimity. Again, the suspension of NIN as a requirement for JAMB registration would further help Rivers candidates to benefit from the Rivers State free registration of WAEC, NECO and JAMB.
Indeed, it is worthy to commend the gesture of Gov Wike for fulfilling the promise he made some months ago. This has proved that he is a leader to reckon with.
Ogwuonuonu wrote from Port Harcourt.
Frank Ogwuonuonu

Those who would want to find out, would be able to discover that there are growing cases of mental abnormalities, in various guises and degrees. There is also a fast increase in prayer and deliverance houses, engaged in exorcism for a fee. Double-life phenomenon is one of such abnormalities which can take the form of schizophrenia or split-personality.
Original causes of various baffling mental conditions may not be fully known; it is a credit to medical professionals that they make a humble admission of this fact. On the surface, physical injuries resulting in brain hemorrhage, extreme and prolonged deprivations, stress, loneliness, exhaustion and other economic factors and social perplexities, can result in psychological abnormalities.
Simple schizophrenia is characterized by apathy, irresponsible and careless behaviours and lack of interest about everything , making the victim to withdraw from people. Hebephrenic schizophrenia manifests in silly laughters, colourful dressing and absurd or weird ideas. There is also catatonic schizophrenia which arises from intense emotional catharsis, disappointments and traumatic shocks which can lead to delusion and hallucination.
Paranoid schizophrenia is the most dangerous form which manifests in intense jealousy and suspicion of others, or persecution mania. Victims of the above-mentioned categories of schizophrenia may appear quite normal, intelligent and talk in perfectly rational manner most of the time, but occasionally they relapse into a state of abnormality. The situation can degenerate into noticeable depression and inner conflicts, which brought about the term of "double-life".
Current severe economic depression and wide-spread perplexities definitely affect many Nigerians in various ways. Thus in the effort to find some solace and relief a number of people resort to various palliative measures. It is not a false alarm to say that many people are under the influence of some diabolical forces, as a result of dabbling into various palliative measures, to find solace. Cultism and drug addiction do not help!
From the intake of chemical substances, to food and beverages, the human blood can become clouded in such a way that the functioning of the brain can be affected. When an individual allows external influences to take control of the brain, the effect would show in the victim having fixed ideas, talking and behaving in irrational manner occasionally, etc.
Rarely known aspect of the double-life phenomenon is that collective humanity has brought into existence artificially created energy-centres through human thoughts, emotions and volition. These energy-centres, according to their various contents, invade and intrude into the minds of individuals who create access for such invasion. Creation of access for such intrusion or invasion comes about through inner conflicts within the individual, with the mind or brain as vulnerable point; especially minds that harbour guilts and fears.
Another rarely known aspect of perplexing mental abnormalities includes the issue of life being a continuity. Occasional embodiments on earth carry an unbelievable quantum of assets and liabilities, with opportunities provided for balancing and reduction of excess luggage. We may not believe it, neither is the mechanism open to everybody, but it is a true fact that every one has linkages and connections with remote pasts which normal memory cannot grasp.
A major task which everyone must address has to do with reducing excess luggage and also redressing or balancing burden of liabilities pending for the individual. How this task is accomplished is the responsibility of everyone for himself. What many people do, sadly, is to saddle themselves with more liabilities than reduce pending ones. The result is usually an inner conflict which no amount of bravado or money can resolve.
Thus a number of people unwittingly embark upon self-destroying projects involving refusing to drink of the waters of "mara", while going for palliatives and short-cuts. Neither self-pity no self-destruction can resolve conflicts.
Vaulting ambitions and hunger for power, position and money drive many people away from the task of addressing their life's principal mission. Thus an individual can be torn between an inner longing for freedom and obsessive propensities for sham glory.
In the non-visible realm of life there are many centres of energy as well as some desperate discarnate entities looking for minds to infiltrate and use as willing means to take some revenge on humanity. Those people who harbour base thoughts, emotions and ambitions provide access as minds that can serve purposes of numerous "world invaders" looking for humans that can harbour them, even temporarily.
Currently, there is an accelerated process of redressing of imbalances globally, forcing everybody to take on more load of unresolved burdens. Those who seek to dodge the process become prone to mental abnormalities, because they provide access for external forces of invasion. Life's pilgrimage demands that we pass through redeeming experiences, some of which can be quite frustrating.
Dr Amirize is a retired lecturer at the Rivers State University, Port Harcourt.
Bright Amirize

Amidst bogus titles ranging from "The Giant of Africa, Economic Hub of Africa, etc, attributed to our nation Nigeria,  many of her citizens are locked up in poverty. There's also a conspicuous low human development despite the abundant human and natural resources the country is endowed with.
Worried by this development, a semantic scholar, Richard Eke Imade, took time to explore key initiatives taken by Japan in its quest for development.  In his research article on Japan's development experience,  published in 2016, Imade had wondered why a  replication of similar transformative initiatives in Nigeria remains elusive.
Like every other concerned Nigerian, Imade has refused to come to terms with what he considers an  inability of Nigeria's successive post-independence leaders to leverage on numerous learning opportunities inherent in Nigeria's history.
Definitely, the resercher isn't alone in his world of thought, as his work literally portrayed the worries of many who may not have had the opportunity to pen down their thought for a wider readership.
Come to think of it, the country's access to mainstream and alternative development paradigms through decades of development cooperation, obviously had gotten the potential  to build a strong, cohesive and prosperous nation.
No doubt, the extractive political and economic institutions foisted on the country by its post-independence leaders, colonial legacy and political instability, coupled with mono-economy, policy inconsistency, widespread corruption, among other factors, as outlined by the scholar, may have accounted for its inability to learn from the development milestones of other developed nations.
No need too to argue that the placement of selfish interest above the public's by the country's past leadership may have imensely relagated it to the supposed dark  corner it has remained, howbeit, we will remain a people most miserable should we continue to dwell in our past without using it to chart a pathway for our future.
Haven realized that poor leadership, persistent instability, over-dependence on crude oil, among other factors were responsible for the current abysmal performance of Nigeria in key development indicators, translating this  knowledge into a capacity for meaningful development outcomes, becomes imperative.
After all, the economic expansion of the developed world in the last two centuries has been based on an explosion of knowledge about what can be made, and how. Goods and services are made by stringing together productive capabilities – inputs, technologies, and tasks – just as words are made by putting letters together.
Suffice it to say that countries with greater variety of capabilities can make more diverse and complex goods, just as a scrabble player who has more letters can generate more and longer words.
The writer thus posits that the current Nigerian leadership must negotiate the country's development within the currents of contemporary realities, eschewing those conducts that undermined inclusive prosperity.
Today,  the entire world talks about Japan. This is so because the  Japanese government played a vital role by  creating an enabling economic environment which was evident   in complementing  the development of superior production and enterprise systems by Japanese industry.
Japan's great and unbelievable fast technological and industrial breakthrough started when it banned the importation of articles into the country.This means that Nigeria's resolve to ban  certain import goods may well pay off someday.
Even though some econmic analysts consider the import ban strategy  a good initiative by the CBN,  positing that  it will  inspire local production and automatically impact on the nation's Gross Domestic Product (GDP), we still may not rule out governmental attitude towards its implementation as a major determinant of  the level of result to be expected.
All the same, what Japan's experience demonstrates with great clarity is that  problems arising from efforts geared at fixing cracked or dilapidated system should propel  the masses to greatness instead of deterring them.
While it is hoped that President Buhari's administration's  strategies to revive the country's ailing economy in this dispensation, on the other hand, the role of the state has become more profound. Such roles must include charting a strategic direction for the country.
States are also expected to aggregate and align national development aspirations with private interests, removing socio-cultural impediments such as those associated with gender, ethnicity etc while strengthening others such as occupation or community-based cooperatives and other grassroots initiatives through appropriate legal and social interventions.
Sylvia ThankGod-Amadi