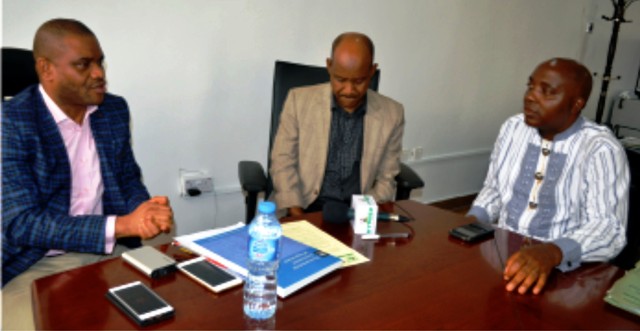 The Rivers State Chairman of the Peoples Democratic Party (PDP), Bro Felix Obuah has again raised alarm over a suspected criminal syndicate which may be using his name to lure gullible members of the public into some phony loan scheme.
In a statement in Port Harcourt, last Wednesday, Obuah said the fraudsters were using his name to extort money from innocent people, this time, linking his name to another phony 'Farmers' Support Intervention Fund' where 'beneficiaries' would allegedly be given 'Agricultural Loan', 'Government Loan' and 'Contract Loan', respectively.
He said the fraudsters were using his name to send text messages to unsuspecting people, requesting them to contact a supposed official of the syndicate, adding that the victims were subsequently requested to pay money into an account for the purpose of 'facilitating' their application for the fund.
According to Obuah, the phony text message reads: "I've talked with the Director in-charge of applications and enrolment concerning you. His name is Marcel. Call him on 07016239349. Godwin ThankGod with account details as:
Name: Godwin ThankGod
Account Number: 5245545014
Bank: First City Monument Bank (FCMB)
Phone Number: 07016239349
"Tell him you are one of the three persons I sent for the Farmers' Support Intervention Funds". But in a swift reaction, Obuah, who said he could not tell for how long the fraudsters had carried on with their criminal activities, revealed that he only got to know about it when some of those who were defrauded called to draw his attention to their plight.
"The general public is advised to be wary of the kind of text messages they attend to. Anyone who has been contacted by these criminals using my name, to ask for money or contract, and directed to pay money into the above mentioned account' or any other account, should immediately report to the office of the state PDP chairman or security agencies", Obuah said.
He noted that the fraudsters were using all available social media platforms, including series of fake Facebook accounts, in the name of 'Bro. Felix Amaechi Obuah' 'Bro. Felix Obua' 'Bro. Obuah Felix' 'Bro. Obua Felix' 'Chief Felix Obuah' 'Chief Felix Obua' 'Mr Felix Obuah' 'Mr Felix Obua' and 'Hon. Felix Obuah', to carry out their nefarious activities, regretting that the criminals were taking advantage of the present harsh economic situation to defraud the gullible public.