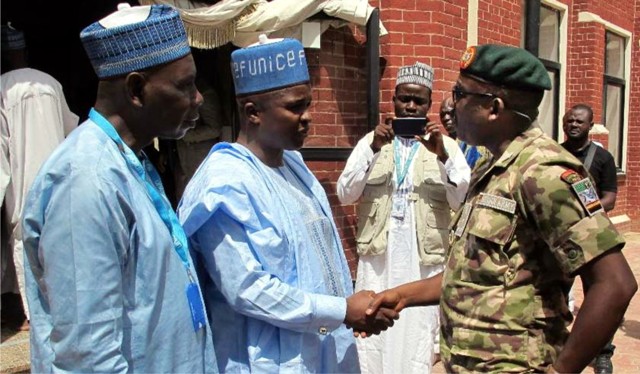 The Buhari-led Federal Government has been called upon to step up action and abide by its constitutional responsibility of protecting citizens' safety and welfare.
The Director, Women Aid Collective (WACOL) and convener, South-East Human Right Situation Room, Professor Joy Ngozi Ezeilo made the call Monday in an address on the occasion of a National Day of Mourning, organised by the establishment in Enugu.
Prof. Ezeilo stated that the rights to life is held as sacrosanct in all cultures and religions, pointing out that the right to life has been reinforced in all international and regional legally binding treaties for which Nigeria is bound as a state party.
Nigeria, she said has ratified these normative legal framework on human rights and regretted that the Boko Haram terrorists invaded the Chibok Girls Secondary School in Bornu State and kidnapped more than 200 school girls sitting for an exam.
"According to her, it is about four years and only about half of the girls have been rescued by the Nigeria government. In February 2018, the group struck again, this time in Yobe State, North-East Nigeria. In the same manner as the Chibok kidnap, about 113 girls from the Government Girls Secondary School Dapchi were taken away.
Expressing deep concern over the alleged killings by Fulani herdsmen, Prof. Ezeilo said: "The herdsmen problem has continued unabated and there is low prosecution of these armed herdsmen marauding across Nigeria, terrorizsing Nigerians, destroying farmlands and killing farmers and members of communities that they invade".