You're Not The Only Corrupt-Free Nigerian, Dogara Tells Buhari: As 7,000 Dump APC For PDP …Buhari Can't Conduct Credible Polls -Bafarawa …FG Deceitful, Should Be Voted Out -Abaribe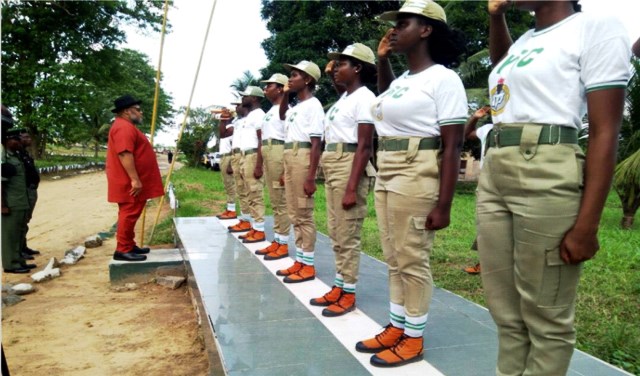 Speaker of the House of Representatives, Yakubu Dogara, yesterday said that there were millions of Nigerians spread across the globe who are free from corruption apart from President Muhammadu Buhari.
The Speaker stated this at the commissioning of the new Corporate Headquarters of the Economic and Financial Crimes Commission (EFCC) in Abuja, located in Jabi area of the Federal Capital Territory (FCT).
Speaking at the commissioning ceremony attended by former President of South Africa, Tabo Mbeki, Secretary- General of the Commonwealth, Patricia Scotland and heads of anti-corruption agencies of member countries, Dogara acknowledged that President Buhari has won global acclaim for his hard stance against corruption.
According to him: "The fact that we have seated here, before us a president whose global acclaim has been corrupt free, I can tell you that he is not alone in Nigeria. There are millions of Nigerians that we come across day by day that are corrupt free."
Making allusion from the Holy scriptures, the Speaker said, "there is a representation of history, a prophet cried to God and said there was only one man that has not bowed his knees to Baal, but God replied to that prophet saying, that he has reserved several others in that city who have not bowed their knees to Baal.
"There are millions of Nigerians that have not bowed their knees to the god of corruption and that fact must be emphasised."
Dogara said the building of the new EFCC headquarters was a demonstration of the Federal Government commitment to the fight against corruption and explained that it was necessary for the government to now begin to place emphasis on staff and officials of the commission whose trust and sacrifice is critical to the entire anti-corruption war.
"Mr. President, we have the responsibility to insulate the officers and men of this agency from temptation and that means we have to better their condition of service," he added.
In his remarks, President Buhari told the gathering that he will not be deterred from continuing with his anti-corruption war despite prevailing hitches, adding that he was imprisoned for three years the last time he made an attempt to fight corruption in the country.
He said, "my first attempt to fight corruption, corruption fought back. I was detained for three years. Inspire of that, my objective of fighting corruption remains steadfast. I have made significant progress on fighting corruption since 2015. We are pursuing corruption everywhere.
"I see in the office the resolve of Nigerians to fight corruption. We must change our ways of handling public trust. War on corruption is not easy fight. We must encourage Nigerians to change their attitude. We are not engaged in witch hunting," the President added.
President Buhari who said that his administration has made progress in the fight against graft since it took over in 2015, yesterday promised to hold corrupt officials to account, no matter how long it takes.
The President said his government has recovered trillions of naira that were stolen in the past few years, and is still pursuing recoveries everywhere to make sure that everyone who has been found culpable is made to answer for his or her crime under the law.
While seeking collaboration of the judiciary, which is a critical stakeholder and partner in the war against graft to book, President Buhari also called on the Legislature which provides the framework for the anti corruption war to add more verve to the determination of his government to rid the brazen menace witnessed in recent years.
This he said could be done through the review of archaic provisions in the country's laws and proactive passage of new legislations.
He said: "We must change our ways of handling public trust. Corruption not only kills governments but destroys societies. It is the major reason why we are struggling with basic developmental issues that other comparable nations have long overcome.
"War of corruption is not an easy one to fight, because it affects so many different branches of our lives, so much that some people do not even consider breaking trust is anymore a crime.
It has become the norm. That is why we must fight this attitude and encourage Nigerians to change their attitudes and perspectives.
"The goal of this Administration is to ensure the protection of public trust, and the anti-corruption war is at its centre. We never intended, and we are not engaged in witch-hunts, but we are determined within the laws to call people to account."
President Buhari further appealed to Nigerians to support regulatory agencies like Economic and Financial Crimes Commission, adding that fighting corruption is everyone's concern. Chairman of the EFCC Ibrahim Magu told guests at the event that the new building was conceived in 2005 with the contract awarded to Construction giant, Julius Berger in 2010.
According to him, the headquarters will accommodate 700 staff members of the organisation and has a laboratory and health facility. Magu said that since President Buhari took over office in 2015, the EFCC has convicted about 422 cases with 89 of them secured in 2018 alone. The commission he said has recovered about N500billion looted funds.
The construction of the new building which is fully funded by the Federal Government cost about N24billion.
Meanwhile, ahead of the 2019 general elections, no fewer than 7, 235 members of the All Progressives Congress (APC) in Plateau State have dumped the broom and taken shelter under the umbrella of the opposition Peoples Democratic Party (PDP) in the state.
The defectors were received by the Plateau PDP Chairman, Hon. Damishi Samgo, during the commissioning of Kanam PDP office, inauguration of chairmanship campaign committee and appeal fund raising in Dengi, Kanam.
Receiving them, Sango, represented by Vice Chairman, Plateau Central Zone, Hon. Benedict Shiknughul, commended them for taking "the right decision'' in their political race.
"Today, we welcome you into PDP with open arms to work with you towards our victory at the 2019 general elections at all levels.
Meanwhile, the former governor of Sokoto State, Alhaji Attahiru Bafarawa, has expressed doubts on the possibility of holding the 2019 general elections.
According to him, the All Progressives Congress (APC)-led Federal Government was too directionless and reckless to be entrusted with a crucial national assignment such as a general election.
He said the ruling party was so addicted to power that it cannot concede defeat, if it loses in 2019.
Bafarawa, in a statement, noted that the insecurity in the country, particularly the wanton killing of people and destruction of property by some people he labelled as agents of darkness, were serious pointers to the fact that an election would be a dangerous gamble at this point in time.
He said: "If the APC and its government cannot organise peaceful, fair and credible congresses, how can it hold a general election that will most likely bring about a change of government? An election is a very serious event, and a party or a government which cannot deal with its internal issues, cannot face the reverberations of a general election."
According to Bafarawa, the problem with the APC was greed, noting that leaders of the APC administration were driven by desperation, saying: "They want to hold on to power at all costs."
The result, he said, was the "deadly struggle that has now manifested in the APC congresses across the country.
"A government or a party that does not know what internal democracy is all about will not accept the verdict of an election in which it is a loser. I strongly believe that even if an election takes place, the APC government will not accept defeat. It will like to hold on to power. And this will have dangerous consequences for the peace and stability of the country," Bafarawa argued.
Similarly, Senator representing Abia South senatorial zone at the National Assembly, Chief Enyinnaya Abaribe has described the President Muhammadu Buhari administration as one that thrives on deceit and excuses and should be voted out in 2019.
Abaribe, who spoke in a local radio programme in Aba, stated that the APC government has thrown Nigeria into huge debts and questioned Buhari's sincerity on the anti-graft war.
According to him: "Buhari's government came on the platform of deceit. They deceived Nigerians into thinking that they were coming as saviour and they made certain assertions that Nigerian believed.
"What we have are people who said, first, we are going to deal with the matter of security. Then, they couldn't deal with it. When they found out they couldn't, they turned around and said we have technically defeated Boko Haram. When they found that it couldn't happen, all of a sudden, they stage-managed a kidnap, and suddenly, they released the people.
"Within this period, we had the whole Benue Valley starting from Taraba to Nassarawa following the Benue River, attacked by unknown persons. People are being killed every day. The Senate has compiled a list of people who have been killed. Up to a thousand, two to three million people are away in the IDPs and we are not in a war.
"Our economy is suffering because of their bad policies. And once they failed, they said Nigeria was at the brink before we came. They are now telling us that within three years, we cannot undo the bad things that PDP did in 16 years."
On the issue of indebtedness, Abaribe explained that the PDP government only owed $6billion in 16 years and also paid off debts incurred by previous administrations.
He, however, lamented that within three years, the APC government has plunged Nigeria into a $16billion debt and is still taking more debt.
Trans-Kalabari Road: Banigo, Stakeholders Condemn Abduction Of Expatriate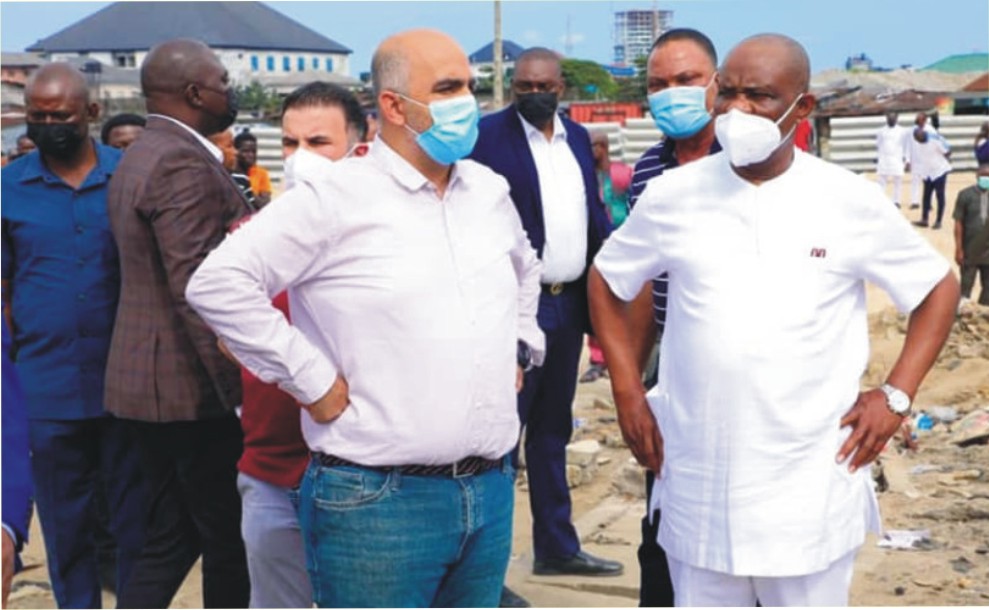 Kalabari traditional rulers and stakeholders have condemned the recent abduction of an expatriate staff of Lubric Construction Company working on the Trans-Kalabari Road.
Speaking at a meeting at the Government House in Port Harcourt, last Friday, Rivers State Deputy Governor, Dr. Ipalibo Harry Banigo said she was deeply pained by the unfortunate incident carried out by unknown miscreants.
According to the deputy governor, who said that the State Chief Executive Officer, Nyesom Wike, was desirous to bring more development projects to Kalabari Kingdom, regretted that this act was capable of discouraging him.
"I want to reiterate that our governor is very desirous to do more developmental projects in our communities, there are many more things he has in the card to do for us, and if we allow this ugly thing to surface, that attitude will discourage him", the deputy governor noted.
Banigo, who said that perpetrators of the heinous crime did not drop from the sky, insisted that they were community people, and must be fished out and dealt with decisively, while calling for the immediate and unconditional release of the abductee.
Also speaking, the Chairman of the Greater Port Harcourt City Development Authority, Chief Ferdinand Alabraba, expressed regrets that a project as important as the Trans-Kalabari Road would be tampered with by persons who do not mean well for the Kalabari people.
"If their intention is to run down the good works of our dear governor, over a project which the Kalabari people have been yearning for over the years, then, I am sure God Almighty will not allow them to get away with this dastardly act of kidnapping one expatriate", Alabraba stressed.
Alabraba further said, "It is important that we talk to ourselves and ensure that everything possible is done to ensure immediate release of the victim, and ensure that measures are put in place to forestall this type of thing in the future".
Presenting a seven-point communique, Amanyanabo of Minama, King Iboroma Talbot Pokubo, who represented the Amanyanabo of Abonnema, King Disreal Gbobo Bobmanuel, demanded for the immediate and unconditional release of the expatriate, and reassured Governor Wike of their unwavering support for the governor.
Buhari Approves Incorporation Of NNPC, Appoints Board Members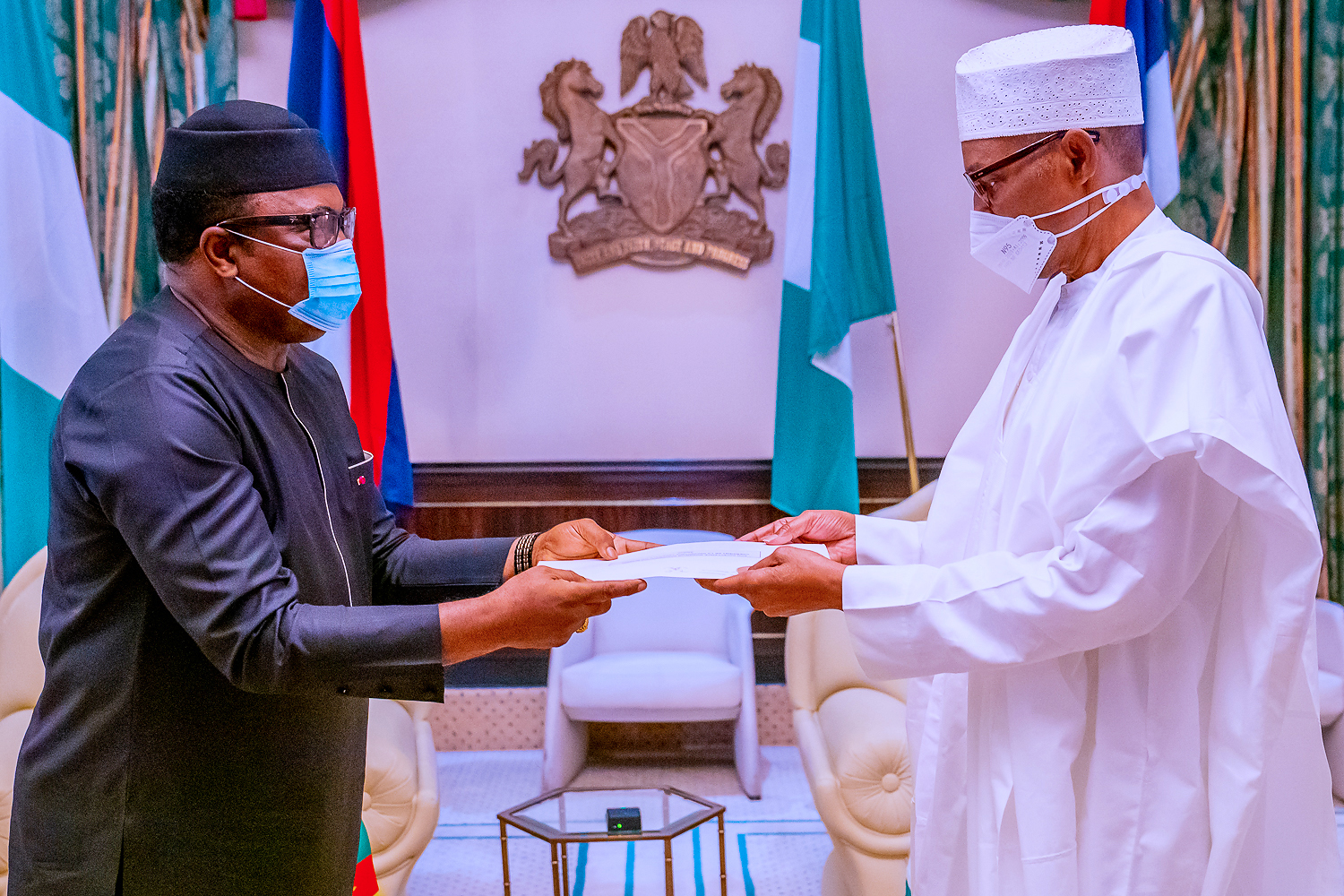 President Muhammadu Buhari, has directed that the Nigerian National Petroleum Company Limited be incorporated.
He also approved the appointment of the Board and Management of the NNPC Limited with Senator Ifeanyi Ararume as chairman.
The Group Managing Director of the Nigerian National Petroleum Corporation (NNPC), Mr Mele Kyari, was appointed chief executive officer.
This was contained in a statement by his Special Adviser on Media and Publicity, Mr Femi Adesina, saying that the president acted in accordance with the Petroleum Industry Act 2021.
The statement read, "President Muhammadu Buhari, in his capacity as Minister of Petroleum Resources, has directed the incorporation of the Nigerian National Petroleum Company Limited.
"This is in consonance with Section 53(1) of the Petroleum Industry Act 2021, which requires the Minister of Petroleum Resources to cause for the incorporation of the NNPC Limited within six months of commencement of the Act in consultation with the Minister of Finance on the nominal shares of the company.
"The Group Managing Director of the NNPC, Mr Mele Kolo Kyari, has, therefore, been directed to take necessary steps to ensure that the incorporation of the NNPC Limited is consistent with the provisions of the PIA 2021.
"Also, by the power vested in him under Section 59(2) of the PIA 2021, President Buhari has approved the appointment of the Board and Management of the NNPC Limited, with effect from the date of incorporation of the company.
"Chairman of the board is Senator Ifeanyi Ararume, while Mele Kolo Kyari and Umar I. Ajiya are chief executive officer, and chief financial officer, respectively.
"Other board members are; Dr Tajudeen Umar (North-East); Mrs Lami O. Ahmed (North-Central); Mallam Mohammed Lawal (North-West); Senator Margaret Chuba Okadigbo (South-East), Barrister Constance Harry Marshal (South-South); and Chief Pius Akinyelure (South-West)."
Reject Buhari's Fresh Loan Request, SERAP Tells NASS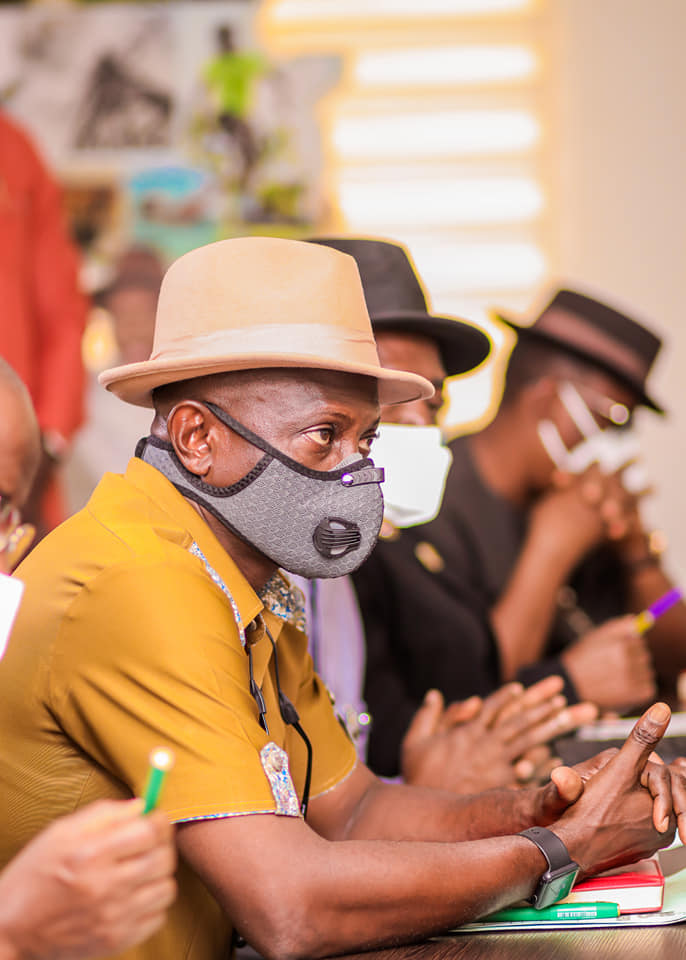 The Socio-Economic Rights and Accountability Project (SERAP) has urged the Senate President, Dr Ahmad Lawan; and Speaker of House of Representatives, Hon Femi Gbajabiamila; to reject the fresh request by President Muhammadu Buhari, to borrow $4billion and €710million.
SERAP said if such request must be granted, the Federal Government should publish details of spending of all loans obtained since May 29, 2015.
The group also expressed fear that if the fresh request is granted, it may take Nigeria's to over N35trillion.
Buhari recently sought the approval of the National Assembly to borrow $4,054,476,863 and €710million, on the grounds of "emerging needs."
The request was contained in a letter dated August 24, 2021.
In an open letter dated September 18, 2021, and signed by SERAP Deputy Director, Kolawole Oluwadare, the organisation expressed "concerns about the growing debt crisis, the lack of transparency and accountability in the spending of loans that have been obtained, and the perceived unwillingness or inability of the National Assembly to vigorously exercise its constitutional duties to check the apparently indiscriminate borrowing by the government."
SERAP said, "The National Assembly should not allow the government to accumulate unsustainable levels of debt, and use the country's scarce resources for staggering and crippling debt service payments rather than for improved access of poor and vulnerable Nigerians to basic public services and human rights.
"The country's public debt has mushroomed with no end in sight. The growing national debt is clearly not sustainable. There has been no serious attempt by the government to cut the cost of governance. The leadership of the National Assembly ought to stand up for Nigerians by asserting the body's constitutional powers to ensure limits on national debt and deficits.
"Should the National Assembly and its leadership fail to rein in government borrowing, and to ensure transparency and accountability in the spending of public loans, SERAP would consider appropriate legal action to compel the National Assembly to discharge its constitutional duties.
"SERAP notes that if approved, the country's debts will exceed N35trillion. The government is also reportedly pushing the maturity of currently-secured loans to between 10 and 30 years. N11.679trillion is reportedly committed into debt servicing, while only N8.31trillion was expended on capital/development expenditure between 2015 and 2020.
"Ensuring transparency and accountability in the spending of loans by the government and cutting the cost of governance would address the onerous debt servicing, and improve the ability of the government to meet the country's international obligations to use maximum available resources to ensure the enjoyment of basic economic and social rights, such as quality healthcare and education", SERAP added.