Who Are Jehovah's Witnesses?
So many people the world over are still in the dark as to who should properly be referred to as Jehovah's witness. The truth is that the title does not refer to every believer in Christ but to a select few. In the words of Saint Paul: "And no man taketh this honour unto himself, but he that is called of God, as was Aaron". (Hebrews 5:4).
The Oxford Advanced Learner's Dictionary defines the word 'witness' as "a person who sees something happen and is able to describe it to other people," while the Oxford Universal Dictionary defines the word as "one who is called on, selected, or appointed to be present at a transaction, so as to be able to testify to its having taken place. One who is or was present and is able to testify from personal observation".
A Jehovah's witness is, therefore, a person who is called, chosen or appointed and made by Jehovah (God) himself to see and understand spiritual things so as to be competent to testify to the truth of His word. Such persons are able to do this by virtue of the anointing of the Holy Spirit which distinguishes the receivers who are always few and rare from other Christians.
God said: "If there be a prophet among you, I, the Lord will make myself known unto him in a vision, and will speak unto him in a dream". (Numbers 12:6).
This statement was made by God Almighty to make it clear that Moses was His mouth-piece or prophet. But Mirian, who was presumptuous, claiming that God also spoke through her was punished with leprosy. (verses 9-15). It is God Almighty alone who chooses His servants to work for Him. Not man.
David who was a king and a prophet said: "The spirit of the Lord spoke by me, and his word was in my tongue" (2 Samuel 23:2). What is more, Saint Peter wrote: "For the prophecy came not in old time by the will of man; but holy men of God spoke as they were moved by the Holy Ghost". (2 Peter 1:21) The Bible shows clearly that all such ones who are chosen by God must speak faithfully and truthfully in His name. (Jeremiah 23: 28).
All those prophets ordained by God in Israel who received His inspiration in the days of old before the first coming of Jesus Christ were His witnesses. Referring to them, God declared: "Ye are my witnesses, said the Lord, and my servants whom I have chosen: that ye may know and believe me, and understand that I am He; before me there was no God formed, neither shall there be after me". (Isaiah 43:10). The address was not directed to every Israelite or Jew. The Most High was addressing His chosen servants and they were the prophets whom He ordained as His witnesses.
Of all the prophets of old, John the Baptist was the last before Christ. He was Jehovah's witness sent to testify to the identity of Jesus Christ, the light. It is written of him,: "There was a man sent from God, whose name was John. The same came for a witness, to bear witness of the light, that all men through him might believe. He was not that light, but was sent to bear witness of that light." (John 1: 6-8).
The ancient prophets of God were typical of anointed servants in the Christian era. Concerning Jesus Christ, the Almighty God Jehovah, through His prophet Isaiah, declared prophetically: "Behold, I have given him for a witness to the people, a leader and commander to the people". (Isaiah 55:4). When Jesus Christ was brought before Pilate, he stated positively that he came to the world to bear witness to the truth. And he is known as the faithful and true witness. (John 18: 37; Revelation 3:14; 1: 5).
The early Apostles of Jesus Christ were also ordained witnesses of Jehovah by reason of their anointing. During Christ's ministry on earth, he promised to send the comforter, the spirit of truth, to his apostles, according to John 14:26; 16:13. "But when the comforter is come, whom I will send unto you from the father, even the spirit of truth, which proceeded from the Father, he shall bear witness, because ye have been with me from the beginning". (John 15:26-27).
By virtue of the anointing, each of the Jehovah's witnesses does not need to go to any seminary or school of theology to learn about God as they are taught by God Himself in spirit. The Bible says: "But the anointing which ye have received of him abideth in you, and ye need not that any man teach you: but as the same anointing teacheth you of all things, and is truth, and is no lie, and even as it hath taught you, ye shall abide in him". ( I John 2:27). See also Galatians 1: 11-17.
After Christ's resurrection and before his ascension, he confirmed his promise to the apostles saying: "But ye shall receive power, after that the Holy Ghost is come upon you: and ye shall be witness unto me both in Jerusalem, and in all Judea, and in Samaria, and unto the uttermost part of the earth". (Acts 1:8).
When the place of Judas Iscariot was to be filled, Peter the apostle, addressing the disciples of Christ that were gathered, said: "Wherefore of these men which have companied with us all the time that the Lord Jesus went in and out among us, beginning from the baptism of John, unto that same day that he was taken up from us, must one be ordained to be a witness with us of his resurrection". (Acts 1: 21-22).
Mathias was thus ordained to take part in Christ's ministry and apostleship. He with other 11 apostles received the anointing of the Holy Spirit on the day of Pentecost. What happened on the day of Pentecost shows that it was only the 12 apostles that received the anointing and that apostles are all men. "And they were all amazed, and were in doubt, saying one to another, what meaneth this? Others mocking said, these men are full of wine. But Peter, standing up with the eleven, lifted up his voice, and said unto them ye men of Judea, and all ye that dwell at Jerusalem, be this known unto you, and hearken to my words: (Acts 2:12-14)".
The Bible shows that by virtue of the anointing, the apostles were able to dispense the word of God convincingly and with boldness. "And with great power gave the apostles witness of the resurrection of the Lord Jesus: and great grace was upon them all." (Acts 4: 33).
Although, Jesus Christ had many disciples – both men and women –in his days on earth, but it was the apostles who were always referred to as his witnesses chosen of God. Saint Peter, speaking about Jesus Christ and his good works, said: "And we are witnesses of all things which he did both in the land of the Jews, and in Jerusalem; whom they slew and hanged on a tree. Him God raised up the third day, and showed him openly; not to all people, but unto witnesses chosen before of God, even to us, who did eat and drink with him after he rose from the dead". (Acts 10:39-41).
From this statement of Saint Peter, it is clear that not all disciples were witnesses. Apart from the twelve apostles who received the Holy Spirit on the day of Pentecost, others were later on chosen and anointed by God through Jesus Christ, as His witnesses.
What baffles me most is the argument that if women are anointed by God, they ought to exercise equal rights and privileges with men of the same status in leading and teaching His flock. Why then should they be forbidden to speak in the church or to teach?
Toby writes from Port Harcourt.
Bethel Toby
Our Leaders And Darwin's Doctrine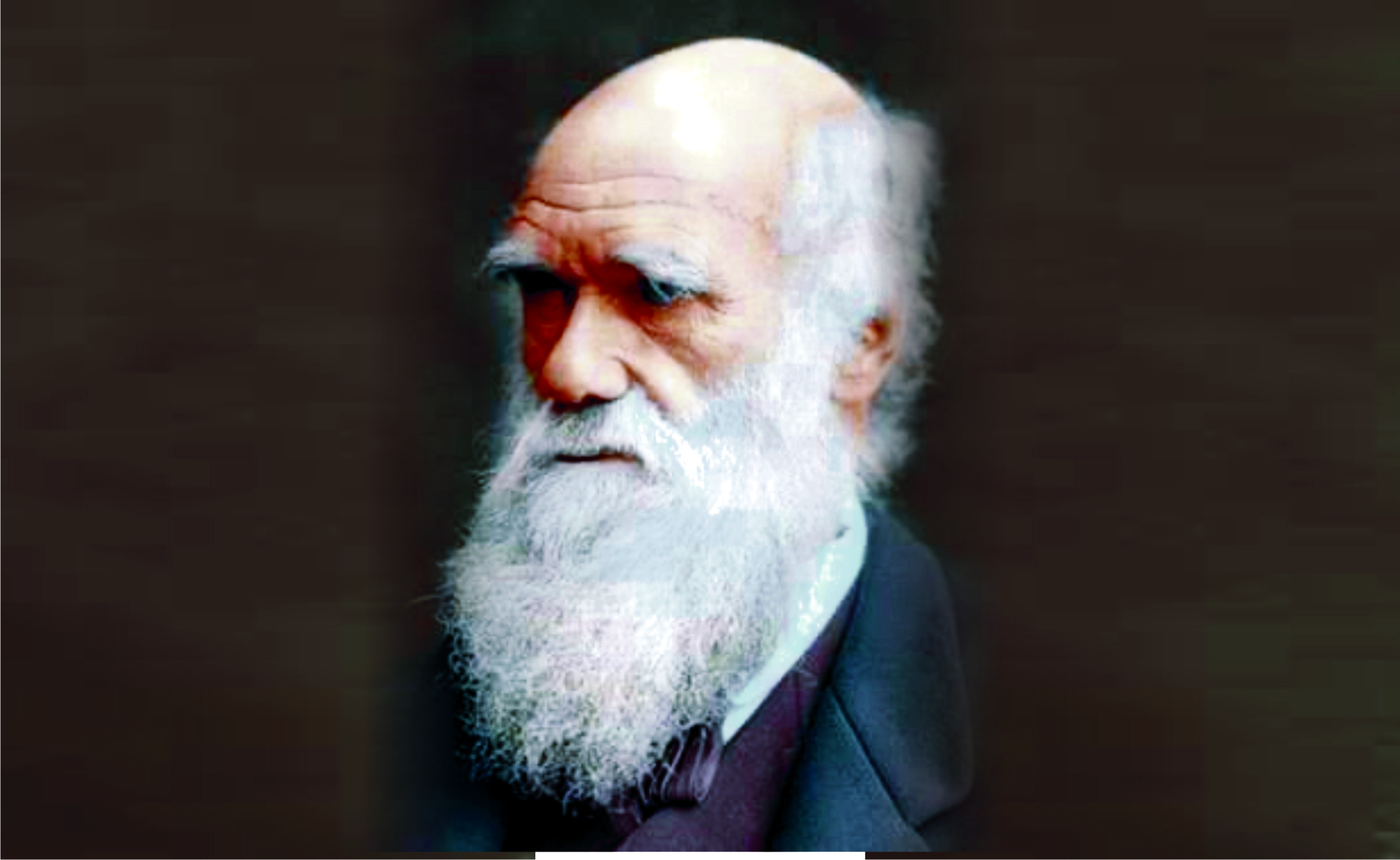 Charles Robert Darwin (1809-82), English biologist, author of The Origin Of Species and an apostle of the theory of organic evolution by natural selection, was also a Thought Management Therapist. Not many people placed much value on his Doctrine on mental hygiene as everybody did on his theory of evolution. Hear him: "The highest possible stage in moral culture is when we recognise that we ought to control our thoughts".
Mental hygiene or the management of thinking process is one area where Nigerians require some orientation and education. It may not be known to everybody that we can build or destroy ourselves by our thinking and mindset. Truly, the key to every man is his thought. Some Nigerians have this habit of talking carelessly which often depicts the mindset of the average Nigerian.
Some people toy with the illusion that thought is free and that they can get away with the consequences arising from what they think and say. There is, indeed, a world of thought forms whose energy and pressures represent various categories of the thoughts, emotions, utterances and mindset of human beings. They coalesce and form into magnetic centres of energy according to the nature of their contents.
Thus, several centres of thought energy, however around human environment, capable of making contacts with people whose thinking and striving are similar to the nature and contents of the various centres of thought forms. We pollute and degrade our psychic environment through the generation of sordid and nasty thoughts and emotions which contribute towards the worsening behaviours and activities of many people.
Darwin's Doctrine is an explanation of the links and interactive process between visible human environment and a non-visible one that harbours all thoughts which humans generate daily. The Doctrine emphasizes the fact that human beings possess a far-reaching ability in the power of thought, because human volition creates energies that have independent existence. Such artificially created energy or thought centres influence, affect and infect humans in various ways.
This invisible world of thought-forms continues to grow and expand, with every human being contributing his or her own bit to sustain the various kinds. Humans are surrounded and affected by various electro-magnetic radiations and energies, including the artificially created thought centres. There are few positive ones which people have opportunity of mobilizing and using, to carry out works of grace.
However, human environment has been so polluted and degraded that unpleasant energy centres predominate. There are choking and deadly psychic pollutants whose influences are responsible for increasing acts of irresponsibility.
Therefore, while we are talking about clean physical environment and making legislations for the preservation of a healthy ecology, let us give some thought and attention to Darwin's Doctrine on this matter. It is a doctrine of a sound mental hygiene and the cultivation of a positive attitude or frame of mind. Is it not obvious that what manifests physically is usually the result or by-product of a psychological process? Thoughts may be private, personal and non-visible, but their effects soon become public and visible in the behaviours of the masses.
The consequences of what we think and plan privately manifest sooner or later in the forms of what we say, do or experience. Degrading pollutants in our environment consist of thoughts of bitterness, greed, lust, envy, tension and other nasty emotions. Hardly can any law be made to regulate the thinking of individuals but everyone has a responsibility to control his thoughts, which would reflect in deeds and utterances.
Through the nature of the thoughts and ideas that we cultivate and harbor, we also attract similar thoughts and ideas, thereby building or destroying ourselves. We do much harm to ourselves and others when we engage in thoughts and ideas of evil nature. When a particular kind of mindset or aspiration predominates in a country this can determine the collective orientation of the people. The consequences come as shared experiences.
It was considered needful to bring up Darwin's Doctrine which can also be called "Thought Management Therapy", because of some recent utterances of Nigerian politicians. Being role models in the society, the political class should recognise the wide social impact of what they say and do, even in privacy. Nigerian masses are quite poor and hungry, living in squalid hovels.
For a former state governor and now a Chief Whip of the Senate, used to living in affluence, to lament about "Senators' pay packet" is quite insensitive to the plight of the masses. How would a Nigerian civil servant begging for N30,000 monthly wage feel to hear that "when I was governor, the state was buying my food; the state paid everything, but as a senator, nobody does that"? With N13.5 million as running cost each month and N200 million as constituency allowance for each senator, why must a monthly pay of N750,000 be an issue of lamentation?
Nigerian politicians are advised to acquaint themselves with Charles Darwin's Doctrine and what lesson it contains. Nigeria cannot be different from what its leaders, senators and the elite harbour as regular thoughts and aspirations.
Dr Amirize is a retired lecturer at the Rivers State University, Port Harcourt..
Bright Amirize
Social Media Regulation And Free Speech
The Universal Declaration of Human Rights (UDHR) which was proclaimed by the United Nations General Assembly in 1948, and adopted as the African Charter on Human and Peoples' Rights 1981 is a milestone document in the history of human rights.
Accordingly, Nigeria as a member-nation domesticated it as Chapter 4 of the 1999 Constitution, Federal Republic of Nigeria (as amended). Amongst them is the right to freedom of expressions and the press enshrined in Section 39 of the Constitution.
Section 39(1) provides, "Every person shall be entitled to freedom of expression, including freedom to hold opinions and to receive and impart ideas and information without interference". Subsection 2 expansively provides, "Without prejudice to the generality of Subsection (1) of this section, every person shall be entitled to own, establish and operate any medium for the dissemination of information, ideas and opinions".
On the other hand, the Criminal Code (Laws of the Federation – 1990) criminalized provoking breach of peace by offensive publication in Part 2. Section 88A (1)(b) provides, "Any person who publishes or circulates publications either in the form of newspapers, or leaflets, periodicals, pamphlets or posters, if such publications are likely to provoke or bring into disaffection any section of the country shall be guilty of an offence…" Similarly in subsection (1)(c).
Emphatically, the Criminal Code includes sedition as an offence under the law. Section 51(1) provides, "Any person who – (b) utters any seditious words; (c) prints, publishes, sells, offers for sale, distribute or reproduce any seditious publication; shall be guilty of an offence ….., and any seditious publication shall be forfeited to the State".
By the way, what is sedition? It simply means organized or deliberate incitement of rebellion or civil disorder against authority or the state, usually by speech or writing.
In R v Sullivan (1961) US 254, the word 'sedition' was described as, "a comprehensive term which embraces all practices, whether by word, deed or writing, which are calculated to disturb the tranquility of the State". And in IGP v Anagbogu (1954) 21 NLR 26, it was held that the act of writing an article with a seditious intention is tantamount to the offence of sedition.
Now, the crux of the matter is whether the right to freedom of expression and press is an absolute or qualified right? Under permissible circumstances such as is necessarily expedient for public order and security, arguably, freedom of expression and the press cannot be absolute rights instead must be exercised with restraint subject to law.
Article 29 (2) of the UDHR 1948 provides, "In the exercise of these rights and freedoms, everyone shall be subject only to such limitations as are determined by law solely for the purpose of securing due recognition and respect for the rights and freedoms of others and of meeting the just requirements of morality, public order and general welfare in a democratic society".
Synchronically, Section 45 (1) of the 1999 CFRN provides, "Nothing in sections 37, 38, 39, 40, and 41 of this Constitution shall invalidate any law that is reasonably justifiable in a democratic society (a) in the interest of defence, public safety, public order, public morality or public health; or (b) for the purpose of protecting the rights and freedom of other persons".
In the civil jurisprudence, the freedom of expressions and the press, interestingly, are constrained by libel and slander. Logically, freedom of speech is not an unconditional right.
The right to life, for example, can be encumbered by judicial death sentence; right to free movement can be hindered by lawful arrests and jail terms, and the right to own movable property cannot be exercised by theft or stealing. Ditto on others. In other words, human rights are fundamental but not absolute rights.
Suffice it to say that putting restraints on social media activities through regulations cannot fairly lead to brouhahas. Events, in recent times, have shown that such intervention is indispensable, and without regulations, social media will do more harm than good to the society in no distant time.
Overtime, sensitive information, including falsified national reports and private issues, had been disseminated only for people to subsequently discover they were fake news. This is condemnable.
If the established media industry; audio, visual and print-media outlets with trained journalists are regulated, why should there be uproars on regulations on social media with unskilled operators? Likewise, SIM cards must be compulsorily registered and intermittently updated to assist in the onerous battle.
Any society where people can freely fabricate falsehoods, including invasive information and disseminate to the public, is in decay and, therefore, must not be encouraged to stay. Nonetheless, citizens have unparalleled rights to fairly criticize their leaders and governments on policies at any time.
Instructively, the quality of criticisms determine if oppositions are actually in existence. There is a wide difference between criticisms and incitingly feeding the people with falsehoods. No doubt, civilization opened up the world of innovations but mustn't be subjected to extreme abuse, otherwise, it will tear the nation in pieces.
In sum, a situation where disgruntled elements would fabricate fake stories or videos to mislead the public is dangerous. It's a threat to national security, and sensibly, cannot be permissible under the guise of exercising right to free speech and press.
Umegboro, a public affairs analyst, wrote in from Abuja.
Carl Umegboro
Nigerian Ports Need Rehab
Not a few can relate with the recent outburst of Rivers State Governor, Chief Nyesom Wike, over the lack of federal projects and the pitiable condition of seaports in the state.
Speaking during the maiden delivery of Liquefied Petroleum Gas (LPG) to downstream investor, Stockgap, by the Nigeria Liquefied Natural Gas (NLNG) Bonny, Tuesday, he reportedly asked why the state should undertake the dredging of Bonny channels while the Federal Government collects all the revenues and levies from marine operators, lamenting that "you (FG) are building a new port in Lagos, but those in Rivers you rendered idle, grounded with no development attention."
Wike no doubt spoke the mind of many Nigerians who constantly wonder why many seaports in the country have been allowed to die. From Calabar, Port Harcourt, Warri to Burutu the story is the same – collapsed infrastructure, unutilized ports. The resultant effect is little or no economic activities in the once busy areas that were sources of income for many. Many people who had business ventures around these ports have long closed shops as nothing was happening there.
One can recall the immediate past Governor of Lagos State, Akinwunmi Amode, at the twilight of his administration, appealing to the Federal Government to ensure that seaports in other parts of the country become functional as a way of decongesting Apapa Ports. He argued that besides helping government to save funds spent on managing the traffic and regular repair of roads damaged by articulated vehicles, this will end the gridlock caused by trucks and trailers on the Apapa-Oshodi route. Similarly, while leading a delegation of members of his kingdom to Abuja for a meeting with President Muhammadu Buhari, recently the Olu of Warri, His Majesty, Ogiame Ikenwole, appealed to the federal government to hasten action on the rehabilitation of Warri and Koko ports in Delta State so as to minimize the incidence of restiveness and also rejuvenate economic activities in the area. He decried the deplorable state of the ports which he said had been abandoned by the government, noting that the ports were very good and solid ports left unused.
With the death of these ports, millions of Nigerians are left with only Apapa and Tin Can ports in Lagos State for their port related businesses. We all know the daunting problems associated with these ports said to be currently handling about 80 percent of all shipping traffic in the country. These ever busy ports are reputed for congestion which seems they have defied all solutions.  Almost daily, heavy duty trailers and other vehicles are stuck on the highway for several hours, thereby impeding free flow of traffic. The deplorable state of the roads does not help the situation at all. Recently, I was in a group going to Badagry for a conference. On getting to Oshodi/Apapa Road, we met a traffic jam that kept us on the road for almost ten hours. A sick man in an ambulance on emergency was reported to have died in the traffic not too long ago. Other road users, motorists and people who leave and do business in the ports axis have similar ugly stories to tell. These and other unfavorable conditions, some believe, have forced many importers and exporters to abandon Lagos ports for Cotonou in Benin Republic. Nigeria, therefore, losing billions in revenue while Benin Republic gains from our loss.
In view of all these embarrassing challenges, it is difficult to phantom why the government has not considered rejuvenation of other existing ports and probably opening up new ones as a permanent solution to the problem.  Why can't Port Harcourt, Calabar, Warri and other seaports in the Niger Delta be made functional so as to reduce the pressure on Lagos ports and also help the economy of these areas to grow?  Is it too much to make these ports functional and mop up a lot of idle youths from the streets and thereby minimize restiveness in the area as the Warri monarch suggested? If these ports are not so deep to accommodate big ships, why not dredge them, divert ships to them, reduce congestion in Lagos and stimulate the economy of these cities and the country in general?
You know it's so worrisome that, oftentimes, our leaders and policy makers know the right things to do to move the nation forward but they will fail to do them due to some selfish, ethnic and greedy politics. Who among our leaders, both past and present, does not know that it is most unreasonable concentrating all imports and exports in one port and in one part of the country? What have they done about it? Sometime ago, we were told of plans to dredge waterways and reinforce riverbanks to increase the capacity of inland waterways in places like Onitsha and others. What has happened to such lofty plans? The fact still remains that we cannot continue to do things wrongly and expect a better result. We cannot continue to concentrate all imports in Lagos and expect less congestion and free roads. How can the roads be free as both the Federal and Lagos State Governments had severally "ordered", if people from all parts of the country continue to throng to Apapa port to clear their goods?
It's high time the right thing was done. Make the idle ports in the Niger Delta fully functional and save the situation. I once read about Ibaka deep sea port in Akwa Ibom State. This seaport if approved and completed it is said, can receive super-heavy vessels. It requires no dredging as it opens straight into the ocean and could double as Navy and commercial hub. Why can't government consider the approval and opening of this and other ports in the South South and South East and save importers in these areas the trouble of constantly travelling to Lagos to transact their businesses?
With the proper will and drive this can be achieved and that will definitely benefit the nation more.
Calista Ezeaku