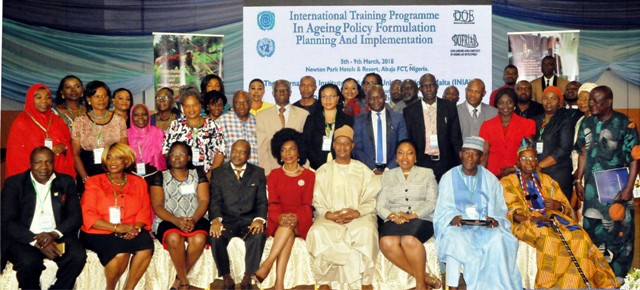 Plans have been concluded for Port Harcourt, Rivers State to play host to the 2018 Oil and Gas Contractors Conference tagged OGACONN 2018.
The conference which holds from 27th-29th June, 2018 with the theme: "Contractors' Knowledge, Growth and Impact for Productivity," is expected to bring together oil and gas companies, contractors in the oil sector and the host communities for an interface that is aimed at crisis management in the Niger Delta.
The conference organised by I Contact Connect Communication Ltd and MBA Forex Ltd in collaboration with the Federal Ministry of Petroleum Resources, Federal Ministry of Niger Delta Affairs and Bank of Industry, according to the release made available to The Tide, "will afford contractors and host communities opportunity to enjoy benefits provided by different Local, National and International Organisations through Intervention Fund."
The programme Director of the event, Amb Larry-Goodwill Ajiola, who is the Chief Executive Officer (CEO) of I-Conntact-Connect, said the event was designed by the organisers to impart knowledge for competitive advantage for problem solving between the oil producing companies, contractors and communities.
Ajiola said the three-day event would also provide opportunity to be educated on the key issues causing problems between host communities and the companies, adding that the indigenous contractors would be shown how to take advantage of the local content policy in order to grow and boost capacity which in the long run will be beneficial to all parties.
He noted that the programme with a sub-theme: "Cordial Relationship between the host communities and Oil and Gas Producing Companies is the Oil wheel to crises management," has the objective to strengthen the contractors' relationship with the companies for investment patronage and services.
"The major benefit of OGACONN is coming from Nigeria Content Intervention (NCI)," he said.
expected to attract investment capital into the sector and boost contribution of the sector to Nigeria's economic growth.