Recovered Street Girls, The Journey So Far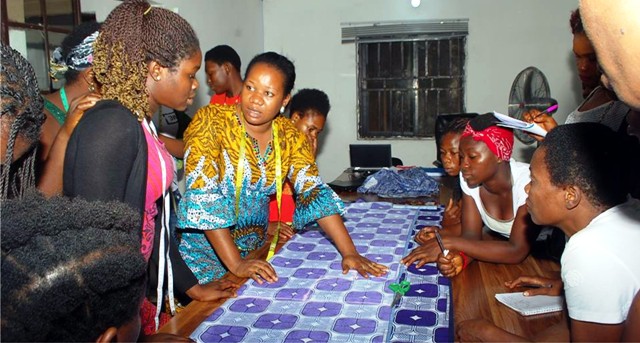 The joy of every mother, family and society is to watch their children grow and acquire the potentials of becoming the future leaders. To this end, the future holds nothing for any society whose youths are lagging behind with little or no leadership values.
This was the situation that threw a challenge to Mother of Good Counsel Initiative (MOGCI), a Non Governmental Organisation (NGO) led by Lady Doris Onyeneke, whose effort to recover and rehabilitate abandoned girls in the street has started paying off after one year experience with rejected girls.
MOGCI established Mater Dei Care Centre to recover and give the recovered street girls a reason to live again and to re-open a closed chapter of their lives. To Lady Doris Onyeneke Executive Director, a strong belief in the saying "give a man fish, you feed him for one day but teach a man how to fish with a net, you feed him for life", is a driving force behind the whole move.
The thought of feeding for life which pushed MOGCI, to embark on skill acquisition for 60 girls at the Mater Dei Girls Centre an arm of MOGCI seemed to be paying off with the girls showing interest in their new found lives.
Girls who were before now abandoned by their parents and environment, now proudly show their talents in the entrepreneurial training taking place at the centre under nine programmes; Mentorship, Fashion and deigning, Hair dressing, Computer training, Catering, art/fascinator, Bead making, Wire works Agro-business and extra-mural classes.
A release by the centre said that "Mater Dei Girls Centre is not just a skill acquisition centre but also a place to holistically reform and enhance the status of girls and young women.
"MOGCI has also succeeded in sending some of our girls who dropped out of school back to school. Employment opportunities have already been provided for 30 girls in the catering department on graduation in one of the biggest eateries in Port Harcourt".
Many of the girls have been united with their families who before now disowned them because of their misconducts and shameful activities in their environment.
A display of the girls products like the made cloths, beads and others, showcased a touch of quality and readiness on the side of the girls to become employers of labour in the state.
These are mothers of tomorrow, for a person to become a woman, she must first become a girl and getting her out of the street would save the children she must give birth to tomorrow.
The role of building the future leaders should be the duty of all. No wonder Lady Onyeneke decried the challenges faced in the running of the centre," finance is a big challenge.
"Our safe space (hostel) can only accommodate six abused girls at a time and we also need computers, sewing machines and other equipment to empower those that would soon graduate to become full fledged entrepreneurs".
She however commended the Board of Directors of MOGCI, corporate organizations and other philanthropists who have partnered with her to make things happen. Some of these girls who joined cult in the past now look forward to a brighter future with the skills they are acquiring from the centre.
In her contribution, the coordinator of Mother of Good Counsel Initiative, Obiageli Oraka-Oipoghe said the success story of the centre is "mind blowing as the centre is gaining momentum because of the many visible achievements in the lives of the girls.
"The best investment is the one made in human beings. We correct the wrong information that uneducated women cannot worth anything in the society", Oraka-Oipoghe noted.
One of the girls, Idara, said she was abandoned by her mother to co-habit with a man for 12 years.
"I was left to take care of myself for these number of years without anybody but a hostile environment that only used me at will but thanks to this NGO that has restored my life and given me a future.
"I will soon graduate from the computer training and I am preparing for WAEC exam. In addition, I have been united with my mother and my six other siblings, a battle fought by the NGO even against will".
Precious and Mary who are 15 and 16 years respectively, had dropped out of school because of teenage pregnancy. Today, thanks to MOGCI, they have been sent back to school to reconnect with their career and future.
From the foregoing, it is obvious that the effort on the recovery mission of MOGCI will not only reduce the social, vises in the society, it will also reduce unemployment that has battled the country to a stand still.
Lilian Peters

COVID-19: Be Creative In Foods, Others' Packaging, Women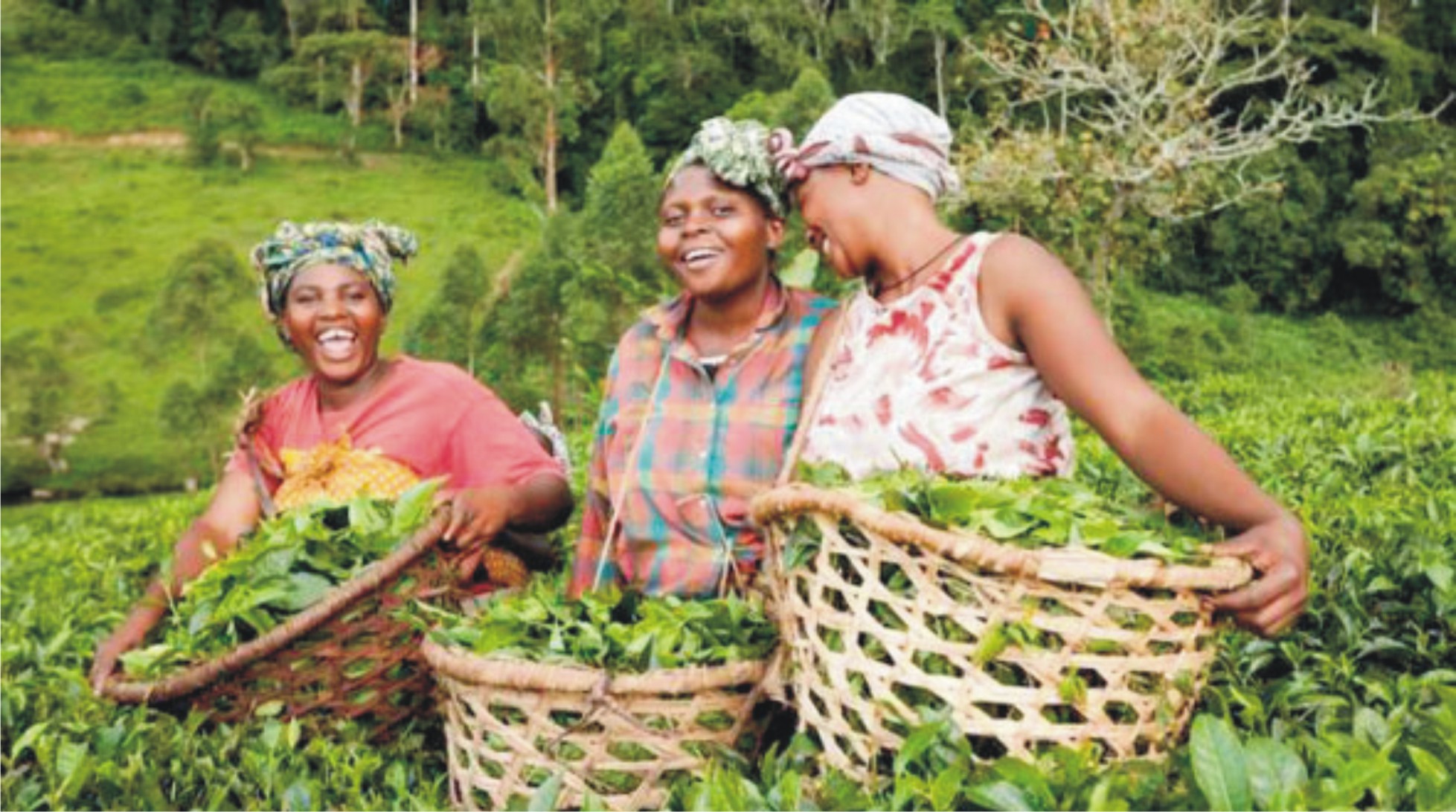 Women have been admonished to be creative and begin to do proper packaging of foods and other household consumables and products for sales in the markets or to targeted customers in order to attract good patronage, especially at this critical time when the novel Coronavirus is ravaging the world.
They were also told that they would only attract customers and get constant calls for home deliveries if they observe best practices, and ensure that due protocols in personal hygiene were adhered to at all times.
Speaking during a recent programme organised by Kebetkache Women Development and Resource Centre, in Port Harcourt, the Permanent Secretary, Rivers State Ministry of Women Affairs, Mrs Uche Chukwu said that part of ways to cushion the sufferings of women, especially those that were bread-winners was for them to do proper product sales packaging in efforts to boost market penetration and increase customer confidence.
Chukwu stressed that women were most hit by the COVID-19 lockdown because they form the bulk of traders and small business owners, saying that following the shutdown of most markets across the country, women were facing severe stress in meeting their expectations and needs, just as their revenue earnings have plummeted.
She regretted that most devastated by the lockdown were those, who were not ready to explore other means of survival, and were not ready to tap into their creative and innovative skills to design new ways of adapting to meet their customers' changing demands and expectations, emphasising that with proper sales packaging, no woman would be affected by the COVID-19 lockdown.
Chukwu advised women managing restaurants, food-is-ready, or food vendors in markets and shops to take full advantage of the lockdown to expand their network of customers or delve into other meaningful ventures to feed their families.
While listing some of the ventures they can delve into as cooking of all kinds of food, production of hand sanitisers, soaps, face masks, and other household items, added that, "with a sachet of Hypo mixed with detergent, hand sanitiser can be made."
The permanent secretary further explained that the hand sanitiser can be used for washing of hands, mopping of floors as well as wiping of doors, windows, and cleaning of tables, among others, adding that women should not dwell on the challenges, but device ways out of the situation in order to be able to put food on the table for their children.
The woman activist stressed that women were psychologically prepared to package foods properly at home, and smartly distribute and sell same to those in dire need without flaunting the COVID-19 lockdown regulations.
She said: "Women must engage in other meaningful ventures during this period of COVID-19 lockdown in order to avoid harassment and abuse by security operatives deployed to enforce the law. It is too painful to hear that women are being de-humanised by police officers, but there is nothing women activists and groups can do when they flaunt COVID-19 lockdown law.
"There are high demands now on hand sanitisers and face masks. Women should make proper use of this opportunity to think outside the box and start preparing hand sanitisers and cook neatly packaged food for sale since there is hunger all over the land. Those who cannot cook good food can use their money to place orders from others who are endowed for home delivery without violating COVID-19 regulations," she stressed.
Earlier, the Executive Director, Kebetkache Women Development and Resource Centre, Mrs Emem Okon, had stressed the need for the centre to mainstream COVID-19 into its programme of activities.
Okon added that by so doing, the centre would be able to address some of the immediate and long-term needs of the people of Rivers State, stressing that the government alone cannot do everything for the people.
By: Susan Serekara-Nwikhana

COVID-19: Women Front And Centre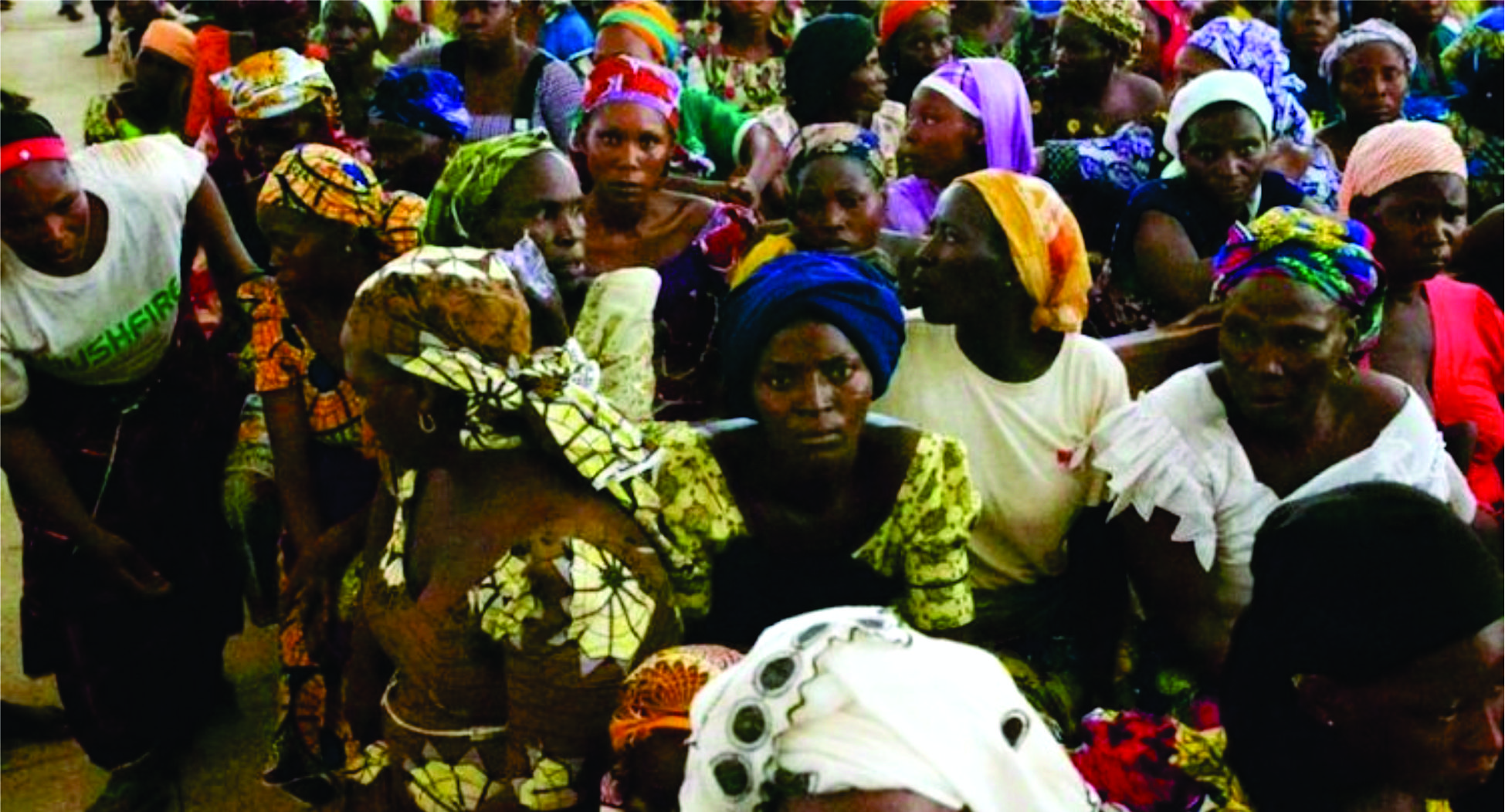 One thing is clear about the COVID-19 pandemic, as stock markets tumble, schools and universities close, people stockpile supplies and home becomes a different and crowded space: this is not just a health issue. It is a profound shock to our societies and economies, exposing the deficiencies of public and private arrangements that currently function only if women play multiple and underpaid roles.
With children out of school, mothers at home may still work, but many have also become teachers and caregivers, with consequences for those previously employed in those roles. For the 8.5 million women migrant domestic workers, often on insecure contracts, income loss also affects their dependents back at home. As schools close in more countries, the number of mothers facing this across the world rises and the consequences accumulate.
By the middle of March there were 207,855 confirmed cases in 166 countries, areas or territories. Without data that is disaggregated by sex, however, these numbers give us only part of the story of the impact on women and men. We need far more sex-disaggregated data to tell us how the situation is evolving, including on differing rates of infection, differential economic impacts, differential care burden, and incidence of domestic violence and sexual abuse.
Even without this, experience from previous major epidemics points us to specific strengths and vulnerabilities that we can look out for and be proactive to safeguard. Where governments or businesses put income protection in place, this can ease these dilemmas, sustain incomes and avoid driving households into poverty. This response must also include those in the informal economy, where most women who work outside home make their livelihood. Such social protection is best directed specifically to women.
The 2014-16 Ebola outbreak in the West African countries provide essential, gendered public health and socioeconomic lessons. Women in those outbreaks were exposed to both health and economic risks, as they are again now, in ways intrinsically connected with their roles in the community and responsibilities as caregivers within the home and family.
For example, both Ebola and Zika infections are potentially catastrophic for pregnant women. Yet during both previous outbreaks, access to family planning services were very limited, and pregnant and lactating women were excluded from vaccination against the viruses. This underlines the importance of sustained maternal health services to avoid a resurgence of birth-related deaths, and equal access for women to the development and use of all medical products including vaccines once produced.
This is a moment for governments to recognize both the enormity of the contribution women make and the precarity of so many. This includes a focus on sectors where women are over-represented and underpaid, such as daily wage earners, small business owners, those working in cleaning, caring, cashiering and catering sectors and in the informal economy.
Globally, women make up 70 per cent of frontline workers in the health and social sector, like nurses, midwives, cleaners and laundry workers. We need mitigation strategies that specifically target both the health and economic impacts of the COVID-19 outbreak on women and that support and build women's resilience, as we saw in Liberia and elsewhere. And to make those responses as well designed as possible, women should be fully engaged in their creation, be priority recipients of aid, and partners in building the longer-term solutions.
We are learning more every day from the arc of the pandemic in China. We have been working closely there with country leadership as part of the UN collective response. Joint campaigns have reached 1 billion people, with communications that raise awareness through public health information, combat stigma and discrimination, reflect women's specific needs, promote women's leadership and contributions and develop recovery plans that link equality, health and the economy.
All of us engaged in this effort, whether public or private sector, need to take a coordinated, people-centred approach to rapidly building health system capacity in both developed and developing countries, making a conscious effort to put women front and centre. For example, creating better access to appropriate personal protective equipment for home-based caregivers, and removing obstacles to their work, by promoting flexible working arrangements, and ensuring supplies of menstrual hygiene products. These needs are even more important for areas under lockdown or quarantine. So too are considerations of gender-based violence that are exacerbated by these conditions, but may not receive the attention they need, in the drive to respond to the pandemic.
Violence against women is already an epidemic in all societies, without exception. Every day, on average, 137 women are killed by a member of their own family. We also know that levels of domestic violence and sexual exploitation spike when households are placed under the increased strains that come from security, health and money worries, and cramped and confined living conditions. We see this frequently among displaced populations in crowded refugee camps; and reported domestic violence has tripled recently in some countries practising social distancing.
COVID-19 provides us with an opportunity for radical, positive action to redress long-standing inequalities in multiple areas of women's lives. There is scope for not just endurance, but recovery and growth. I ask governments and all other service providers including the private sector to take this opportunity to plan their response to COVID-19 as they have never done before, and fully take a gender perspective into account, proactively building gender expertise into response teams and embedding gender dimensions within response plans. For example, include surge funding for women's shelters so they can provide for women who need to escape violent relationships, and aim economic support and bail outs specifically at retail sectors, hospitality and small businesses where women are predominantly employed on precarious contracts, if any, and are most vulnerable to forced cost-saving.

Rape, Assault Allegation: NAWOJ Wants Unbiased Investigation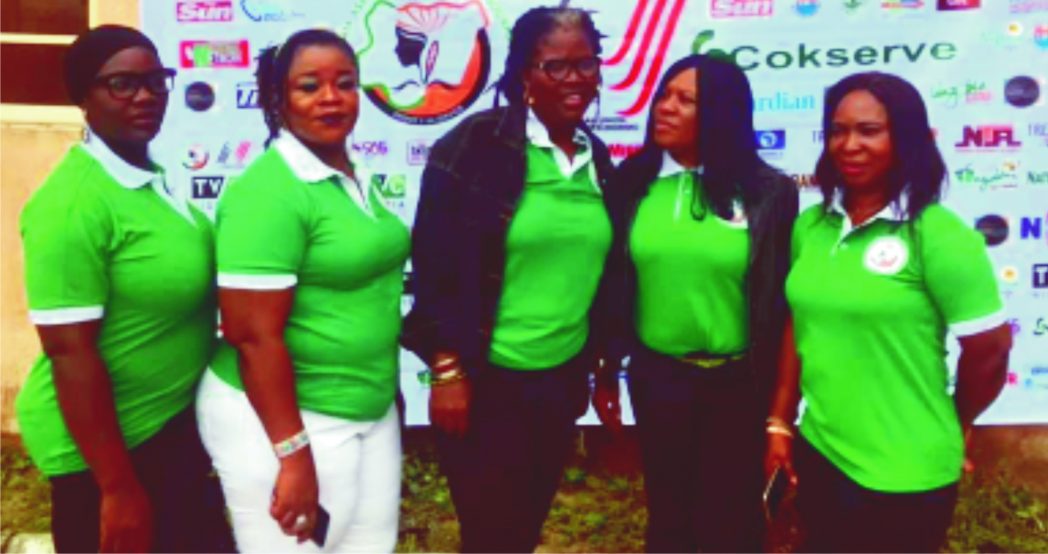 The Nigeria Association of Women Journalists (NAWOJ) has called on the Kogi State Government to ensure accelerated and unbiased investigation of the alleged act of assault and rape committed by the state's Commissioner for Water Resources, Mr Abdumumuni Danga.
The association made the call in a statement signed by its National President, Mrs Ifeyinwa Omowole, in Abuja, and made available to The Tide, last Monday
It would be recalled that in a video, which had gone viral on social media recently, a beauty queen, Elizabeth Oyeniyi, alleged that Danga abducted, assaulted and forcefully had sex with her over a Facebook post.
According to the victim, she had earlier appealed to the commissioner to assist his family member, who is also a friend of the victim, on her Facebook wall in the wake of the COVID-19 pandemic lockdown.
Oyeniyi, however, explained that the commissioner got enraged with the post and ordered some boys to pick her and his sister from Okene to Lokoja where the commissioner personally flogged them and raped her.
She further alleged that her phone was smashed and the commissioner intimidated her to recant her Facebook claims through a make-believe video in which she apologised and spoke nicely of him.
Although, the state governor has reportedly suspended the commissioner and ordered an investigation into the matter, human rights organisations, civil society groups, including the National Youth Council of Nigeria (NYCN), have all called for justice.
However, NAWOJ in its statement, urged Kogi State Governor, Alhaji Yahaya Bello, to ensure that objective and unbiased investigation is carried out promptly on the allegation and the accused adequately punished, if found guilty.
"While the media is awash with false information that the commissioner had been suspended, NAWOJ reliably learnt that the commissioner was yet to be suspended and no punishment had been meted out to him.
"Although a probe has been initiated by the state Governor, Yahaya Bello, NAWOJ wishes to urge the panel and the governor to fast-track the probe and not unduly delay it.
"It is worthy of note that many days after this allegation, the said commissioner is yet to deny the allegation against him, pointing to the fact that he may be guilty as alleged.
"NAWOJ also notes that although the victim has already indicated interest to seek legal redress, the onus still lies on the state government, if it is not complicit, to take a decisive action against the erring commissioner.
"Governor Yahaya Bello must take a clear stance to be against violence and assault on women by taking a decisive action against the commissioner, an action that would serve as a deterrent to others with similar traits," the statement read in part.
The association, therefore, called on the state governor to ensure that the accused is made to step-down as a public office holder so that he does not intimidate the victim or her family.
It added that other women groups and lawyers would be rallied to ensure that Oyeniyi gets justice.
"We can no longer have people in authority who should be custodians of the law breaking same laws with impunity and yet attempting to hold onto supposedly honourable positions," it stated.
Stories by Susan Serekara-Nwikhana