How To Naturally Prevent Stroke
Stroke has become a commom ailment these days. Even young people within the age of 40 are now debilitated by neuro-physiological problem that many are now either confined to the wheelchair or resort to using walking stick.
Stroke occurs when blood supply to a part of your brain is interrupted or cut off and as a result, brain cells are deprived of oxygen. This can happen either due to a blockage or bleeding in and around the brain.
Usually the tell-tale signs of stroke are hardly recognised as it's a build up from stress and high blood pressure. High blood pressure is one of the main risk factors for strokes. People often do not treat high blood pressure aggressively because it does not have any outward signs.
Studies have, however, shown that despite being a very creepy ailment, stroke can be checked from the on start.
In other words, stroke is an accumulation of stress and poor lifestyle, which means there are risk factors that can lead to the health problem.
Smoking, obesity and other ailments such as diabetes and heart disease can lead to stroke.
Smokers, according to research, are two times more likely to have an ischemic stroke which is caused by a narrowing or blocking of arteries to the brain.
High alcohol intake such as those involved in heavy drinking are susceptible to stroke. Men are expected to limit their alcohol intake. Women should not drink more than 2 to 3 units a day and red wine is preferable.
High blood pressure is creepy and many people have died because they failed to control it. High blood pressure can lead to sudden death or stroke. It's advisable you always check your BP at least weekly.
Those who control their blood pressure are more likely to survive stroke attack than those who do not.
Apart from taking conventional drugs there are more healthy ways through which you can prevent stroke. One of such is to ensure regular exercise or activity. Being physically active is germane. At least it lowers your blood cholesterol and prevent blood clots in the arteries.
As earlier mentioned, those with diabetes are likely to suffer stroke hence it's advisable for you to check your blood sugar level. Exercise can reduce blood sugar, but eating more of vegetable and less processed carbohydrate is more beneficial.
Instead of frying your food, you can cook, bake or roast. This includes such foods as eggs, yam and potatoes. Check the kind of oil you use in cooking. Palm oil and olive oil remain the best natural oils available.
Eating lots of nuts helps raise the healthy cholesterol. In other words, instead of eating foods loaded with sugar and salt, such as sweet biscuits, one can eat snacks with fruits such as cucumber, carrots, tiger nuts and other natural foods.
Resting from stress or work is necessary. Scientists believe sleep is helpful reducing blood pressure. Have enough rest and sleep to regain energy and be positive.

COVID-19: 'No Challenge In Community Sensitisation'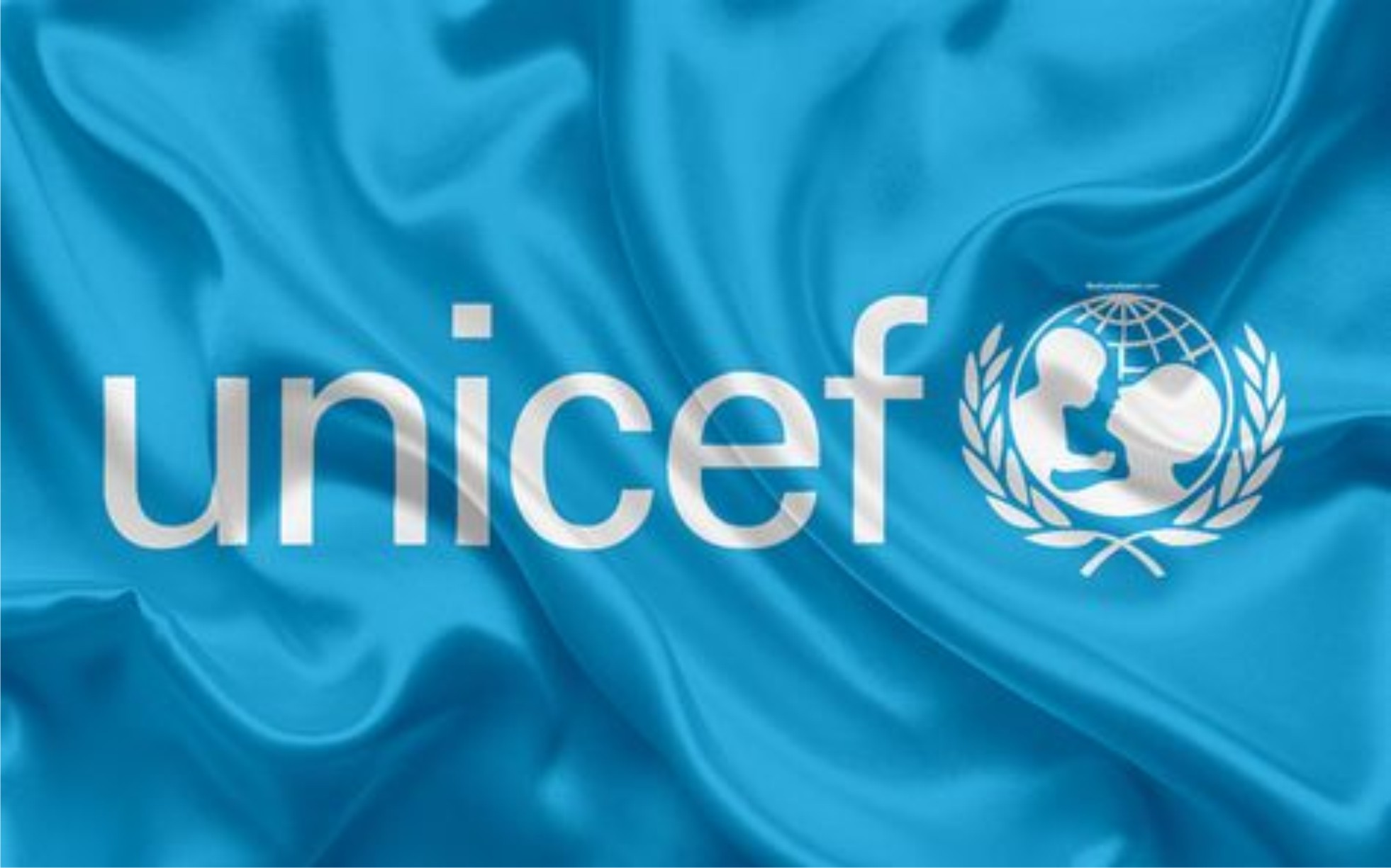 As the fight to prevent the rampaging Coronavirus from infecting Rivers people continues, part of the measures adopted by the United Nations Children's Fund (UNICEF) in reaching out to communities has so far not experienced any notable challenges.
The Lead Coordinator for the State Rapid Response Team for COVID-19, Mr Modekai Ifemide Olowole, who made this known after a recent routine assessment of performance of the Rapid Response Team on sensitization in Obio/Akpor and Port Harcourt LGAs stated that the compliance level has been encouraging.
Olowole, who credited the success recoded so far to the existing mechanism in place, explained that the sensitisation team of the Rapid Response Team (RRT) works with Institutions on ground , adding that: 'We have come together to offer our support.
"What we did was to sensitise the Civil Society Organisations (CSOs) to know how they can engage the communities in whatever they are doing.
"If while doing that they need some support from us, we have a Rapid Response Team (RRT) that are working on ground. They have mobility, they have everything," he said.
According to him, each time any of the Civil Society Organisations has palliatives for instance, to give to members of any community, they use the opportunity to make presentations on COVID-19 preventive measures.
The RRT, sponsored by UNICEF in collaboration with the Rivers State Ministry of Health, and the Rivers State Rural Water Supply and Sanitation Agency (RUWASSA), he said, decided to adopt the method, knowing that many people in the communities are more bothered by how to overcome hunger than COVID-19.
"If you look at it economically, everybody is hungry. If you go to a community and tell them you want to sensitise them on how to wish hands, they will tell you they are hungry," he said.
This, he explained further, is part of what Risk Communication entails, and is the platform through which UNICEF aims to support the state.
"UNICEF's aim is to support the state wherever they are working to pilot a model that is of international best practices and present to the state. That is what we're doing now," he said.

WHO Warns Against Lifting COVID-19 Lockdown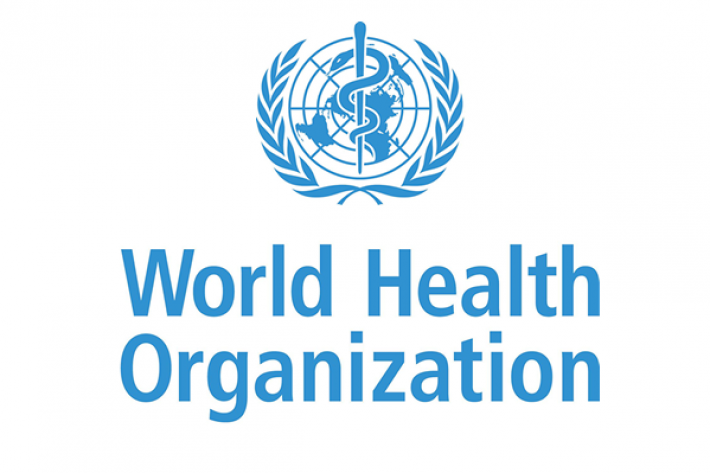 The World Health Organisation, WHO, yesterday urged countries to apply caution in lifting COVID-19 lockdowns, warning of a resurgence of infections if current restrictions were relaxed too soon.
WHO's Regional Director for the Western Pacific, Takeshi Kasai,said this during an online media briefing in Manila, The Tide source reports.
Kasai said that lockdown measures have proven effective by reducing transmission of the highly infectious disease while easing the burden on the overstretched health system.
"This is going to be a long battle. This is not the time to relax," Kasai said.
Instead, he stressed the need to be ready for "a new way of living that strikes the right balance between the measures to keep the virus in check and enable vital parts of the economy and society to function."
Kasai urged people in the region to protect themselves, their family and their community by physically distancing and frequently cleaning their hands.
Others are covering coughs and sneeze as well as staying at home and away from others, especially when sick.
He also urged the private sector to adopt new ways of working, such as establishing staff to work from home where possible and other measures to reduce the risk of infections in the workplace.
"For the government, this means preparing for the worst, having a system that works in every corner of the country to detect and care for people in case of large-scale community transmission," he said.
Already, Kasai said, COVID-19 had upended millions of peoples' lives and had caused a major economic impact on the world.
He said that the governments in the region were making "extremely complex decisions about introducing or enhancing or easing or lifting lockdowns and physical distancing measures.
"As we move forward in these difficult times, our lives, our health systems and approach to stopping transmission must continue to adapt and evolve along with the epidemic."
According to him, until a vaccine is found, the process of adapting to the epidemic will have to become a new normal.
"There is no one-size-fits-all approach to doing this but WHO strongly urges that decisions on measures be guided by public health principles, the lifting of lockdowns, and other measures that need to be done gradually.
"If restrictions are relaxed or lifted before the strong system is in place to identify, isolate and care for this sick, and trace and quarantine their contacts, this will likely lead to a resurgence of diseases.
"As long as the new Coronavirus is circulating, no country is safe from potentially overwhelming outbreaks," he said.
As at yesterday, Ghana had lifted its three weeks lock down imposed to tackle the spread of the disease.

COVID-19: Body Charges Rivers On Thorough Hand Washing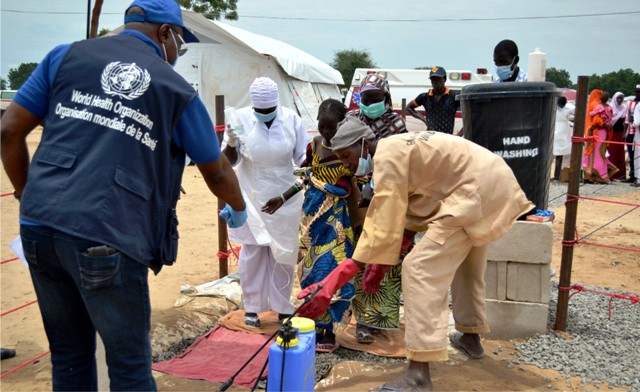 Amidst fears associated with the dreaded Coronavirus, which has been detected in most states, the Rivers State Rural Water Supply and Sanitation Agency (RUWASSA), says it has taken necessary precautionary measures to combat the Coronavirus, also known as COVID-19.
Speaking while fielding questions from journalists, the General Manager of the Rivers State Rural Water Supply and Sanitation Agency (RUWASSA), Mr. Napoleon Adah, said such measures were aimed at raising awareness on proper and regular hand washing, and the use of alcohol base hand sanitiser.
"As an agency saddled with the responsibility of hand washing and personal hygiene, we are working in collaboration with the United Nations Children's Fund (UNICEF) and Rivers State Ministry of Health in order to carry out adequate advocacy and sensitisation to the communities on the inherent dangers of COVID-19," Adah said.
He further commended the Rivers State Governor, Barr. Nyesom Wike for his effective leadership to curb the spread of the virus in Rivers State.
According to him, there are several committees set up by the Governor to create adequate awareness in the area of COVID-19. This, he said has invariably made the state to be Coronavirus free.
The RUWASSA boss, who is also an environmental disaster risk management expert, noted that the agency in collaboration with UNICEF is currently working out modalities to provide automatic hand washing facilities to the various LGAs of Rivers State.