Black And White For A Great Look
Black and white are two key colours in fashion. White is a popular colour in fashion. Light and neutral, it goes well with any colour. It readily matches bottoms of any colour. Associated with cleanliness and purity, innocence and gentleness, it gives you a feeling of freedom and uncluttered openness.
Black is also as popular in fashion as white, always stylish and never out of trend. A mysterious colour, it gives you a feeling of perspective and depth. Symbolising elegance and refinement, it is always regarded as a prestigious colour.
Black and white can be worn separately and the wearer still looks glam. But the freshest way to wear black and white is to pair a solid black top with a white bottom (skirts, shorts or jeans). This is a great look if you are top heavy because the black de-emphasises your top.
You may also choose to wear white top on black bottom. The best way to make this look work is to choose interesting silhouettes and textures. Ensure your pieces are not too basic, so you don't look like a waiter.
Tie the whole look together with the following accessories – strappy black sandals, a strain flower belt, simple red shoes – for a feminine look that does not detract from the graphic appeal.
Calista Ezeaku
Chief Executive Tasks Mothers On Self Care Plans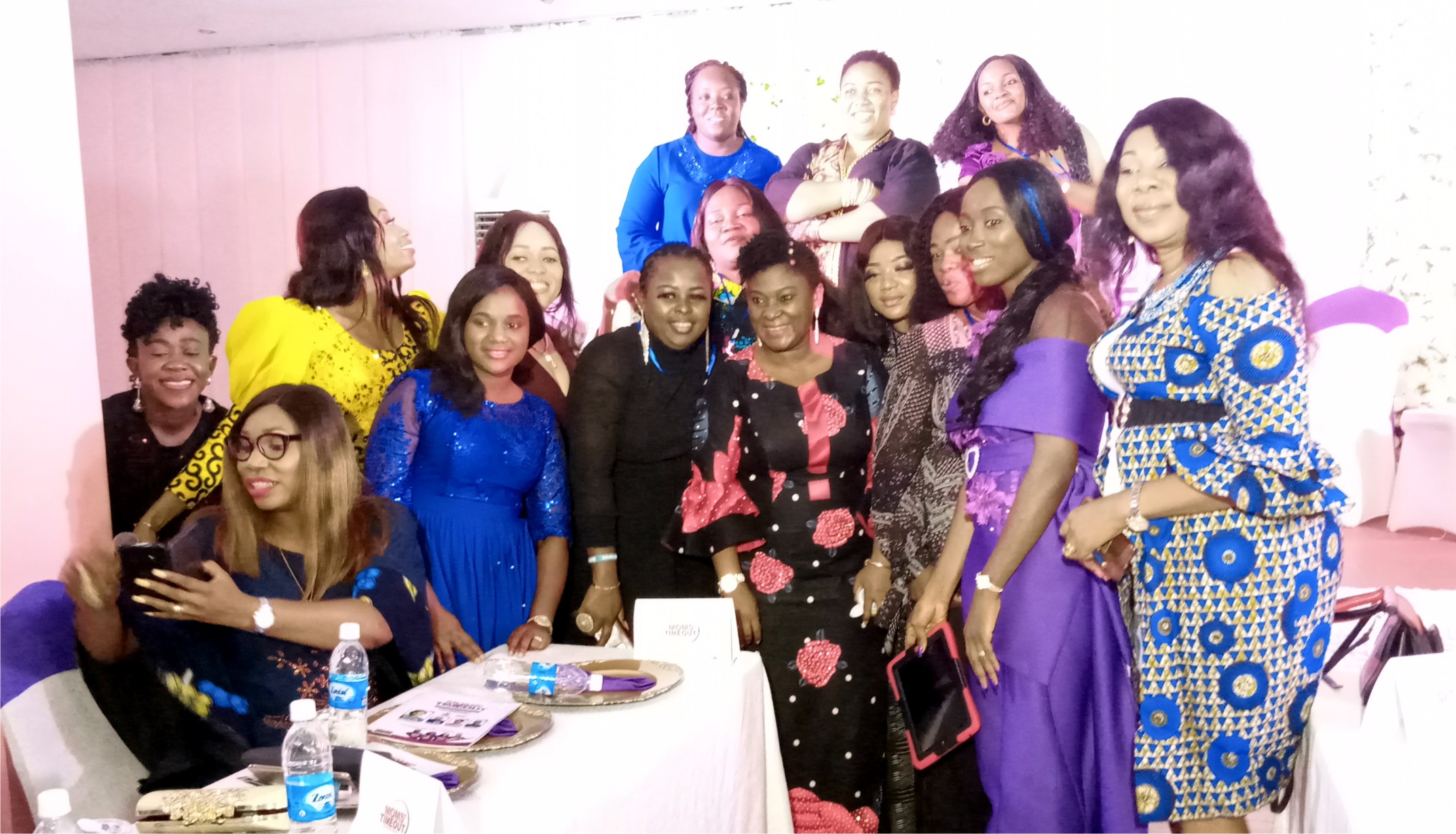 Mothers in Port Harcourt have been called upon to, as a matter of necessity, develop programmes or plans that enable them take a break and have a rich playful, mental and physical self care time.
Founder and Chief Executive Officer of La Cuisine Danielle, a home-making institution that exists to equip families and individuals with practical tools for balancing family-work-life, Mrs Daniella Omor made the call recently in Port Harcourt.
In a 2-day timeout she organized at Habitat Hotel in Port Harcourt for moms across the 23 local government areas of Rivers States, Mrs Omor emphasized the need for mothers to unwind after going through stressful chores.
Participants at the event were exposed to practical pamper treats and teachings that would not only revive and improve their self care and well-being lifestyle, but would also help them to build friendship as well as get connected.
She explained that timeout is imperative for mothers, as it enables them step back into life refreshed, more equipped, balanced, inspired and focused to better impact their families and the nation at large.
Condemning the attitude of women who remain dormant, seeking validation from husbands, Mrs Omor said women as originally intended by the creator, were meant to be their husband's, children's, and society's tools box or work manual, they are therefore expected to have a source that never runs dry.
Meanwhile, Rev. Christie Bature, a gospel preacher and guest speaker at the event has said that women's continuous work life style without a break to unwind has been their greatest undoing in life.
Rev Christie who doesn't limit her sense of timeout to the physical said timeout is about surviving without losing one's mind being emotionally balanced irrespective of the prevailing realities.
She therefore, encouraged women to embibe a good care culture, focus more on the eternal as that would help them trouble less about earthly cares.
Sylvia ThankGod-Amadi
Marriage, Holy Estate Instituted By God – Cleric
Marriage has been described as holy estate instituted by God Almighty which signifies the spiritual union that is between Jesus Christ and his church for the beautification of his presence and miracle in Canaan of Galilee.
Speaking, yesterday at the solemnisation of holy matrimony between former Ms. Blessing Barijasi Obenade and Mr. Paul Amos Unuyate, which took place at New Covenant Gospel Church along East/ West road, Ebubu, Eleme on the theme: " God's Own Wine", text from Ephesians 5 verses 22 through 33, a renowned Gospel Preacher, Reverend F.A. Bariwei stressed that Saint Paul who was honourable among men, is not by any enterprise taken in hand unadvisedly.
Bariwei explained that to satisfy man's carnal lust, one must be reverent, discreet, sober and with the fear of God considering the first instance, noting that it was ordained for the mutual society.
According to him, "One must embrace help and comfort in order to have prosperity instead adversity. It has been ordained for procreation to the praise of God, having the fear of God and His Nature.
In his words, "marriage was ordained among other reasons to abstain from fornication for persons who chose to marry and keep themselves undefiled members of Christ's body for which these persons come now to be joined".
The cleric warned against personal and selfish interests in all dealings, adding that marriage can be destroyed when Jesus Christ is not because that marriage lacks the fear of God.
On lasting marital life, the man of God enjoined the couple to learn to love and tolerate each other deeply and avoid negative statement. He as well, admonished both to embrace transparency, to have a successful marriage.
He further explained that talking without listening to each other with unnecessary arguments will not augur well for the marriage. He used the opportunity to urge in-laws, friends and other well- wishers of the couple to be far from their marital life.
In a chat with The Tide shortly after the event, the groom, Mr. Paul Unuyate assured of contributing towards a lasting marital future, devoid of sectionalism and parochialism, pledging to be productive and transparent in marriage, that will bring blissful results, at last.
Also lending her voice, the bride, Mrs. Blessing Unuyate, described the union as, "the perfect will of God", promising that her marriage would be anchored on Jesus foundation which will lead to a sound-minded home.
Bethel Toby
Political Parties In Nigeria And Women Leadership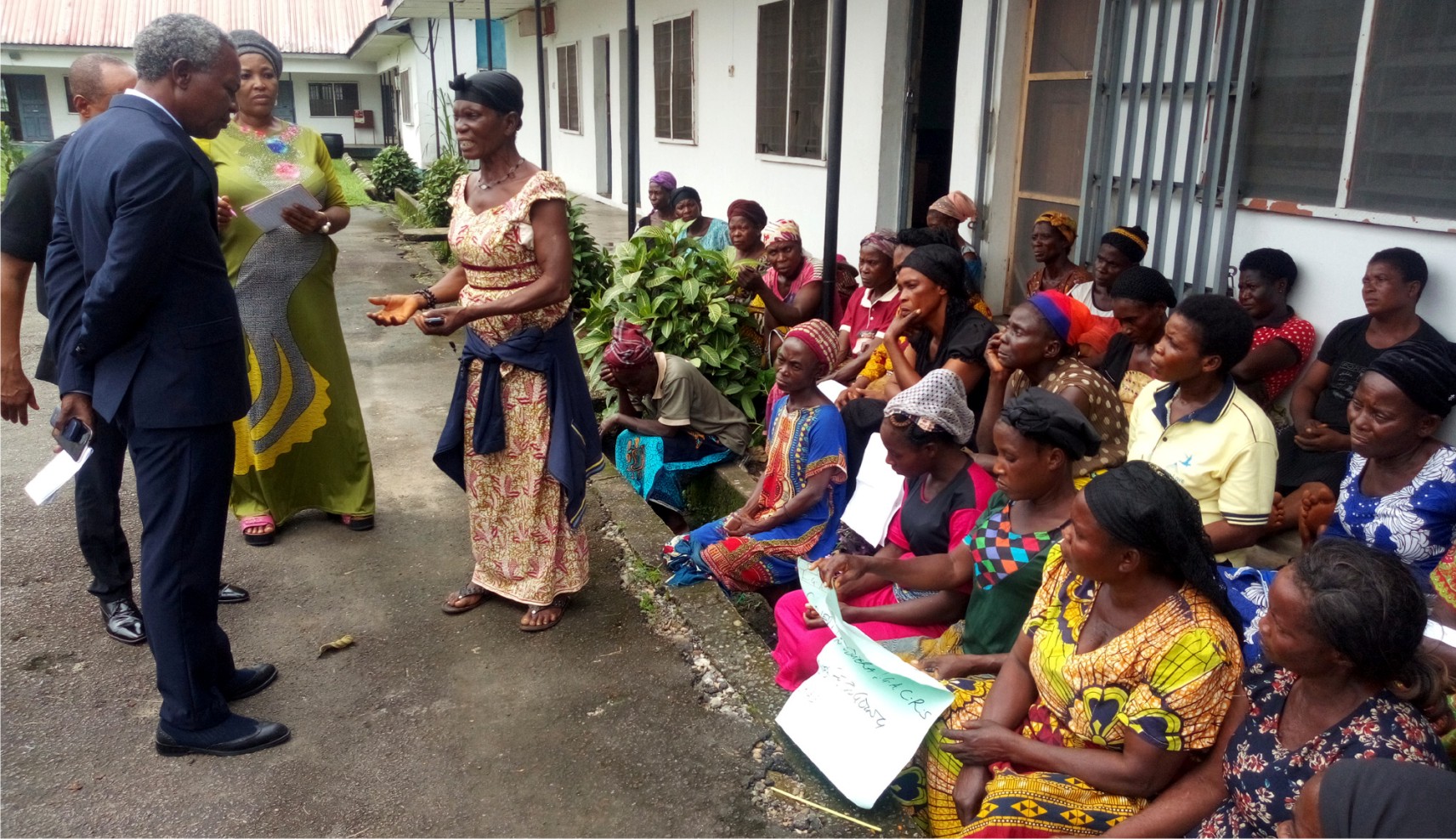 In Nigeria, the startling statistics of women's performances at every poll at elections are a thing that needs be seriously addressed and urgently too. Rwanda has nearly conquered this problem of gender parity, recording 40% women representation in their Parliament, South Africa has 50% women in the Cabinet.
Women leadership in political parties is a very important and critical issue as regards remediating women's hopelessness in every political party power-sharing processes. These women leaders are the entry points or gate-keepers in political parties and so are very strategic for women participation in politics. Unfortunately, most of the women who had held the position so far had failed the women as they have not adequately represented the women.
This is one of the reasons why women have often recorded abysmal results at every elections. At the last concluded elections, the story is not different. Only 7 (seven) women out of 109 composition in the Senate and about 36 women out of 360 at the House of Representatives made it at the polls. This is way down from what obtained at the previous elections.
In Rivers State, no woman in the State House of Assembly, one woman Deputy Governor, three Commissioners out of 23. These scores can never make for good representation for women in politics even in another generation if steps are not taken to correct the trend.
The role of women leadership in political parties is not well conceived by the occupiers of those positions. There is therefore, the urgent need to illuminate on what actually a woman leader in a party should buy herself on and so make the position worth-its –while for women's progress in the political development and empowerment of the teeming and willing female political population who remain perpetually on the back seats in the political boats.
The role of women leaders in political parties are multi-faceted. They include among others; mobilization, advocacy for women issues, help in legislation of women issues, raising funds for women political participation, economic empowerment of women, involvement in peace process in the party, environment protection collaboration with other stakeholders, monitoring and evaluating programmes for women development and participation in politics.
Women leaders in political parties it has been discovered, have only been able to accomplish just one out of the myriads of functions in the leadership of their organizations. They are still great mobilisers we agree. But mobilization is just one of the functions of leadership in a political party. These women busy themselves on mobilizing women for the benefit of men who are aspiring to hold great political positions. Women leaders in this country busy themselves in cheering men into positions of authority, cook their food and make them (the men) generally comfortable. Women leaders should know that their role of mobilizing is also to position women who desire and deserve to sit on positions of authority in the party and by extension in power-sharing in the polity of the country. As gate-keepers, women leaders must change their dance steps and see to it that women record successes in the polls.
Women leaders must pioneer advocacies on women power sharing in the party and placement of deserving women in decision-making positions from local government, state, and at the national level including the welfare of women in the party.
They must work with other women, organizations or seasoned women leaders in the state by way of networking with them to achieve women's goals and purposes in the country. Here the Women Affairs Ministry both at the national and state levels must join hands with the women leaders like the NCWS, the great umbrella for women organization in Nigeria to boost women issues.
Being the egg-head of women participation in parties. Women leaders must with the help of other organizations, like FIDA, National Council of Women Societies (NCWS) and other vibrant women organizations push those debilitating laws and cultural practices that harm women's development for legislation in the state Houses of Assembly. They must make sure more women are voted into the state House of Assembly and at the National Assembly. By so doing, it is obvious women's issues when brought to the Houses of Assembly for debate would make easy passage in their deliberations.
Another role of women leaders in the party is to organize programmes for raising funds for effective women's participation in politics. We are all aware that men have a way of supporting each other financially and otherwise but women lack this aspect of working for other women to succeed. This is a habit the women leaders of this post millennium must imbibe and transmit to their followers.
We are all too familiar with the way and manner the men go about empowering their fellow men. There is a male commissioner in one state who made his male personal assistant a commissioner in that same state which woman leader has done that?
Perhaps women would argue they are not too rich to empower their fellow women. This is true to some extent, but if women leaders can formulate programmes and projects using their parties as platforms, this goal could be achieved easily. If proposals on economic empowerment of women are well written, well-articulated and forwarded to the party hierarchy, I am sure if six proposals are sent across, there is every likelihood that two or three of these proposals would scale through. This will no doubt empower a crop of women who are well positioned to contest in any elections.
Since development can only come when there is peace in any organization, the woman-leader there to make in the various sectors of the party with her team of followers. Most times the gladiators (male of course) in the party fight themselves out leaving the women and their issues to the back burner. Women leaders must initiate peace building amongst warring factors in the party.
Women leaders must not restrict their activities to only political matters. They must go beyond politics and see to their ailing environments. Women leaders must engage their followers in clean-up exercises around the party, state, etc. if there are oil spillages and toxic wastes in their environment, they must be part of the solution to such problems in their localities. This makes them to be recognized persons in the community all the time and would be called up for other or higher responsibilities in the community.
As a matter of obtaining absolute effectiveness to pursuing women's issues to the front burner, there must be a tripartite arrangement, the governor's wife, the Ministry of Women Affairs and the woman leader. The three must work together on the various programmes and projects.
The woman-leader who is a grassroots person, could set the agenda for programme formulation. She will first of all identify the women's problems, and then formulates the programme which will be brought to the notice of the wife of the Governor and the Ministry of Women's Affairs for discussion. With these three working together with one voice and committed to changing the hopeless situation of women, they can achieve a lot in the shortest possible time. As the saying goes, there is strength in collectivity and two heads are better than one. Any of the programmes could be initiated by any of the three persons mentioned above. The bottom line is if the trio could work committedly there will not be any friction amongst them. Each will need the other to let the boat sail to shore.
Very importantly, projects and programmes monitored and evaluated periodically to assess the rate of success of each programme and adjust with new strategies whenever, to obtain maximum result.
In conclusion, women leadership in political parties is critical and must be seen as a great opportunity for rendering a service to the impoverished, rejected, dejected and voiceless women in the community. The woman leader is a rallying point for women.
Nimi Thom-Manuel is a social critique in Port Harcourt.
Nimi Thom-Manuel