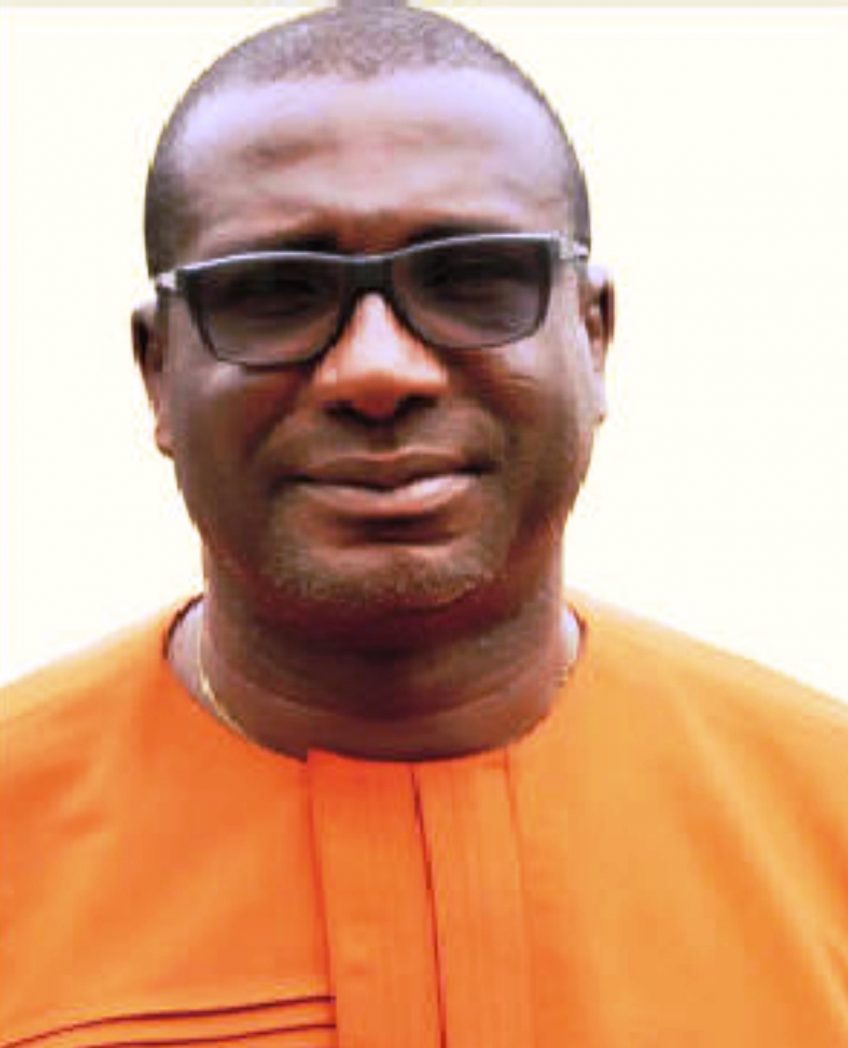 Ascribing the quality of a political enigma to the person of the Chairman of Peoples Democratic Party (PDP) in Rivers State, Bro. Felix Obuah, not only in his native Ogba/Egbema/Ndoni Local Government Area (ONELGA) but in Rivers State as a whole, may seem contrived to some, but it is unquestionably true when viewed in the context of his fame and popularity.
As a matter of fact, his emergence as the Executive Chairman of ONELGA in 2004 signaled the beginning of an era as he took the political scene by storm and left a bold statement that the much-sought after 'man of the people' had at last materialised in that LGA.
Mba Anabara Agu, as he is popularly called, Bro. Felix Obuah's nature typifies the sobriquet which translates to the futility of raising a voice against the lion.  Bro. Obuah, politically, is a lion in ONELGA hence, his opponents who are the weaker 'animals' quake and dread at his fame and popularity.
In line with the truism that success not only attracts friends and admirers, but also brings with it, foes whose primary preoccupation, regrettably would be to 'Pull Him Down' (PHD), Obuah who is presently the Sole Administrator of Rivers State Waste Management Agency (RIWAMA) has not only been enjoying wide support from his army of friends, relations, supporters, political associates and aides; he has also on many fronts become the subject of unsubstantiated abuse, castigation and slander carried out by self-seeking, jobless desperados and faceless political jobbers acting on the prompting of paymasters and political opponents.
That quickly brings to mind one of these faceless hirelings who recently launched another smudging campaign against the person of the State PDP Chairman through a purported World Press Conference in which the group masqueraded as 'Civil Society Groups in Orashi Region of Rivers State'.
Without playing the soothsayer, I am fully aware that in his characteristic manner, Bro. Felix Obuah would have chosen to ignore the ranting of a faceless group and wave off their babblings as nothing but another distractive gimmick coming from the same familiar source.  But he had to respond for want of clarity and to set the records straight so that the gullible public would not be misled.
And so, while dismissing their misleading and fabricated allegations, Obuah said: "the accusation against him by a section of the so called Civil Society Groups and some members of the Orashi National Congress (ONC) after their kangaroo meeting at Omoku Civil Centre, Wednesday, January 17, 2018 of sponsoring the killed notorious cultist, Don Waney is shocking, false, unfounded and malicious".
The State PDP boss described the accusation as yet another plot by the All Progressives Congress, APC, and his political detractors to drag his name to the mud to make way for their sinister plans ahead of the 2019 general elections.
Bro Obuah chided the teleguided so called Orashi National Congress members, all of them, APC card carrying members, for turning their gathering at the Omoku Civic Centre to a jungle court for delivering unsolicited judgment against him perceived as an enemy of their paymasters, describing them as a liability to humanity.
It's also regrettable, Bro Obuah noted, that rather than join hands with the State Governor, Chief Barr. Nyesom Wike to fight insecurity in Ogba/Egbema/Ndoni Local Government Area (Onelga) and elsewhere in the State, the so called ONC members and their cohorts prefer taking sides with desperate power seekers to run down those who mean well for the people and those that have committed their time, energy and hard earned resources to build and develop Onelga while the real enemies of the people are being provided cover and glorified just for a pot of yam porridge.
Reassuring that he will not be deterred by the false malicious accusation, but will continue to ensure that Onelga people are liberated from the shackles of poverty and ignorance, Bro Obuah said he has invested more than any other person(s) in Onelga and cannot possibly turn around to promote insecurity or support any effort that will destroy his investments or his people for whom he has invested.
The State PDP chairman also noted that he too, has been a victim of insecurity and other acts of lawlessness, with several attempts on his life during which he lost his police orderly and driver in one of such attacks.
In the recent new year mayhem, Bro Obuah said he lost six of his relations in the senseless killing including his in-laws.
"I cannot but conclude that by this false accusation against me, my accusers are rather jubilating and celebrating over my predicament. Their actions are very understandable as none of them has any investment whatsoever in Onelga nor have invested in the welfare of the people.
"Otherwise, they should be sober and thankful to the security agencies for helping to bring life back to normalcy in Onelga by killing Don Waney and some of his gang members", Bro Obuah observed.
Bro Obuah wondered the wisdom for his accusers to have kept quiet while Don Waney and his gang ravaged all the nooks and crannies of Onelga while he lived only to speak out now he is gone, saying their only fear was not to be exposed by the notorious cultist who was their hatch man.
Warning his accusers and detractors against treading the path of unreasonableness and danger, the State PDP boss said all that is needed now is not pointing accusing fingers and looking for scapegoat to satisfy the cravings of overzealous and power drunk politicians but to join hands with the Wike administration and complementing the efforts of the security agencies in sustaining the peace and security in Onelga and the State generally.
Bro Obuah insisted he never knew who Don Waney was until he saw his pictures after the amnesty was granted to the repentant militants and cultists by the State government and had never related nor supported him in any way.
"During the previous administration under Rotimi Amaechi, Don Waney and his group had a field day, operated unchallenged and were readily used by that government and not until this present administration came up with the amnesty programme, Don Waney would have remained uncovered and committed APC member.
"These enemies of the people are at it again. They never supported the amnesty programme that exposed their hatchet men who are being trailed by security agencies and this is their sole reason for wanting to incite another round of crisis in Onelga through these unfounded accusations against me", he said.
Bro. Obuah had repeatedly alerted the world of grand plots by the APC to malign him.
He would not be deterred in his quest to serve humanity and be the good neighbour as entreated by our Lord and Savior, Jesus Christ.  A wise posture though, given the fact that 2019 is around the corner and the sycophants are up again working out their heads in mudslinging just to please their paymasters.
But some of us who are in touch with reality and having followed the antecedents of this noble personage, a philanthropist par excellence and selfless servant of God would not be silent in the face of flagrant misinformation and falsehood orchestrated by a group of people whose angst would not be quelled on account that they lost the 2015 General Elections to a more credible and popular political party, hence the heavens must fall!
They adopted different tricks to pull down and rubbish the laudable paths which Governor Nyesom Wike is treading, but they have failed in all their attempts to run Governor Wike down. They declared that the inroads being recorded in infrastructure and other sectors of the economy were mere completion of projects initiated by their leader, and former Governor Rotimi Amaechi, now Minister of Transportation.
Again, their propaganda failed as Wike rather than being discouraged, swung into an infrastructural blitz that has won him many national and international accolades.
They tried unsuccessfully to promote the narrative of insecurity in Rivers State which would persuade the federal government to declare a state of emergency in the State, and they failed.
Having run out of lies and falsehood, they have turned to this infamous 'Civil Society Groups in Orashi Region' as a willing wanton using the Don Waney saga as their latest stunt.
Those who unmasked themselves during the show of shame called 'World Press Conference' were one Chief Emeni Ibe, the CMD of UPTH, Prof. Henry Ugboma and Chief Henry Odili among others.
Have they been told that contrary to their insinuations about President Mohammed Buhari and the APC-led federal government being the one that allegedly 'funded and ordered' the killing of Don Waney in Enugu on Saturday, January 6, 2018.
"Why is it that it is just this last one (Don Waney) that the President would order to be killed?" retorted Governor Wike during a recent interview he had with a popular radio presenter in Port Harcourt, explaining that it was the Rivers State Government and not the federal government which funded the logistics and operation that led to the death of the notorious cultist kingpin.
They blabbered about the enormity of losses suffered by the Orashi region as a result of unwarranted killings which has been known to have predated the administration of Governor Wike.
At the same radio programme mentioned above, Wike revealed among others the harrowing killings under the administration of Chibuike Rotimi Amaechi.
"Thirty-two persons were murdered in cold blood in Omoku by Don Waney and his group with their heads cut off on December 14, 2014", Wike revealed even as he reeled out other killings carried out under Amaechi.
That is why it is very expedient for these commentators to make their identities known so that the public would know the extent of investments they had in ONELGA so as to juxtapose same with the losses recorded during the mayhem.
Have these hirelings been reminded that aside from losses suffered by residents, multinational oil companies as well as shop owners particularly in Omoku, Bro. Felix Amechi Obuah was the worst hit individual.  The casualties suffered following the loss of close family relatives and in addition to unparalleled destruction of his investments.
Lies, no matter the efforts dissipated to fortify it, can never stand. But truth, like a rock, would always stand any test.  These masquerades should be asked why their principals would not borrow the example set by Bro. Felix Obuah by investing their wealth in ONELGA.
Bro. Felix Obuah has invested his wealth not in foreign lands like your principals do but in his native land which in the process, has gone a long way in providing gainful employment to thousands of his kith and kin.
Some of his investments located in Omoku include multi-million Naira Krisdera Hotels and Resort Limited and Annexes; multi-million Naira Krisdera International Stadium; Agwubata Commercial College (ACC), Ogba Comprehensive High School (OCHS) and Go-Round Football Club of Omoku, a Nigerian Premier League club side which has provided gainful employment to thousands of youths across the State and beyond.  These investments epitomize love for the people and fatherland!
It is inconceivable that someone would make these investments in a place and for a people he never meant well for.  It follows logically too that anyone who kicks against any individual or group that has demonstrated such commitment to his land and people is what my pastor referred to as 'witch' and deserved to be caged.
Bro. Felix Obuah's philanthropic gestures for ONELGA people and those in other parts of Rivers State and Nigeria transcend politics.  The right thing for any sane person to do is to commend rather than vilify him, or better still, shut up for lack of what to say.  I therefore urge these armchair critics to leave Obuah alone.
God bless ONELGA, Rivers State and Nigeria.
Needam is a Port Harcourt-based journalist.
Jerry Needam
The Danger Of Cybernetics And Genetic Terrorism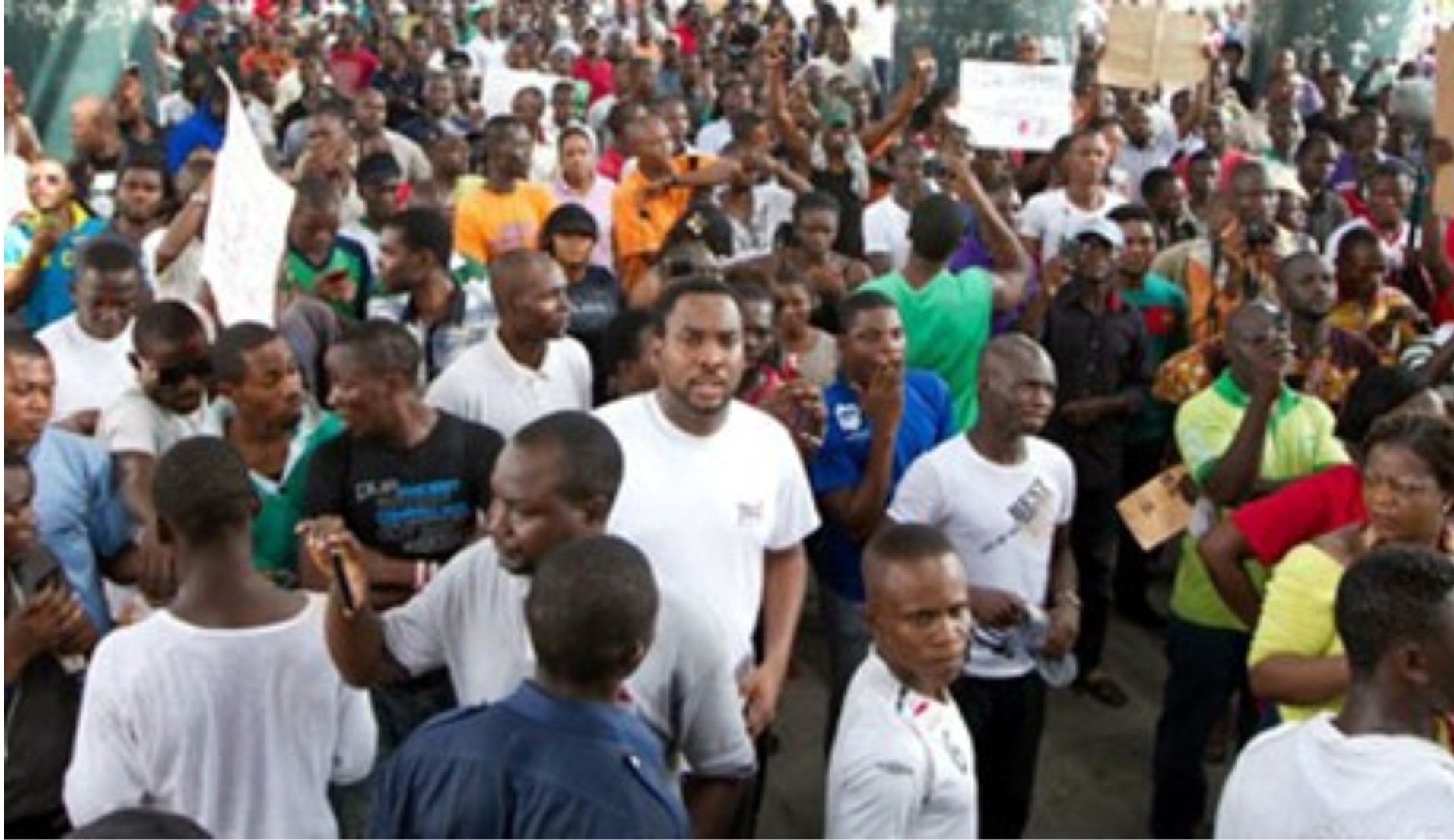 Cybernetics is the science of information codification, classification, communication and control in machines, chemical elements and biological species. In machines and electronic system the process is done through computer programming, while in biological species the process takes place through genetic modification and change in blood radiation. Studies and research in these fields are quite many, including what is known as DNA Mapping. (DNA means deoxyribonucleic-acid-as an abbreviation). This has to do with the classification of human blood groups and genotypes for the purposes of exploring the mechanism of heredity and the cycles of evolution of species.
Cybernetics and Cyber-crimes
Mendelism in cybernetics would be tedious to explain but it is an aspect of cybernetics which has to do with the modification and alteration of human consciousness and volition through a manipulation of the glands. Ordinarily, the nature of what we eat and drink, how we breathe and exercise the body, can affect our health and consciousness. Studies indicate, for instance, that the consumption of animal fats regularly, can dim and distort the quality of the blood and the kind of radiation it emits.
Research activities into various means of alteration of human genetic system rarely end with applying the results genetically but through electronic system too. This can be quite dangerous in a world where terrorism can take various forms, just like fraud. It is true that institutional or state-sponsored research projects would be done under strict control and taking security into consideration too.
Not everything which private researchers do can become public knowledge, including the process of testing and verifying results. Human beings who serve as guinea-pigs and whose participation in such projects may not be voluntary, can be exposed to some dangers. For example, there are hypnotists among various criminal groups who can make their victims do a number of things without their free will. Internet and other electronic media can be used in such diabolical and criminal activities. This cuts across nations and continents.
A number of youths who are mentally unstable currently got involved through the internet and cell phones with some cult groups operating in various countries. From giving away information about their blood status and other personal data some unsuspecting youths have been placed in conditions enabling them to receive strange instructions and communications from sources which they know nothing about. There is more to increasing cases of cultism and other aberrations among Nigerian youth than what we generally know. The major criminality in cyber engineering lies in teleguided modification of the human brain and cells through electronic contacts. The practice is widespread.
Cybernetics, Eugenics and Racism
After Charles Darwin published his book "The Origin of Species" (1859), there began many experiments in cloning and genetic engineering. Francis Galton, regarded as the "father " of I. Q. testing and the science of intelligence, wrote a book: "Hereditary Genius" (1869) and also founded the British Eugenic Society. The aim of the society was to "help nature along by determining who the intelligent and the unintelligent were, and by promoting the breeding of the former and the infertility of the latter."
Thus began the era of genetic terrorism with key emphasis on promoting the infertility and reduction of the population of unintelligent and inferior races and classes. One Arthur Jenson exposed the racial motives and contents of the Eugenic ideology, with another racist writer, Richard Hernnstein. Both of them had the audacity to assert that Blacks are an inferior genetic stock and that no legislation was necessary to seek to make them equal with the whites.
As criticisms over these assertions and racial insults mounted, research works on genetic modification went underground, with secret sponsorship. International "humanitarian" agencies were infiltrated for the purpose of implementing the eugenic ideology, the special emphasis on "helping" developing countries. Thus began a well-articulated program of one-sided and unfair exploitation of the poor, weak and "unintelligent" sections of the human stock.
We cannot wish away the sad effects of racial prejudices and stereotypes whereby various classes of people are associated with some peculiar and fixed behavioural patterns. More ludicrous in these stupid ideas is the association of intelligence, wealth and integrity with the elite; and crime, lechery and dishonesty as the preserve of the "agbero" class in human society.
Not too long ago in Nigeria there were some controversies over "Trovan" drugs and polio vaccine of which there were allegations of unwholesome intentions. Perhaps, unknown to them, drug manufacturers, vendors and international aid agencies can be infiltrated by secret agents for the purpose of contaminating drugs meant for certain countries with genetic modifying chemicals. Hitherto, there are a number of unanswered questions regarding the HIV/AIDS scourge, which has been described as "Artificially Induced Distortion of the genetic system". Concern about unchecked population explosion had resulted in suggestions to use genetic means, targeted at certain social classes by drug administration.
Cloning, Commercialism and Compromise
Cloning is an artificial process of producing exact copy of something or someone else, programmed and teleguided to function like a zombie. Through similar process, experiments in cloning and genetic modification have widened into power-politics, commercialism and blackmail. Power-controlling strategies include the cloning of cronies and agents who can be used to do some dirty and dangerous jobs and then abandoned or programmed to commit suicide thereafter.
Apart from the mechanism of genetic modification and alteration of blood radiation through the infusion of "occult blood", there are other ways of producing political clones for a fee. Through research and secret experiments the human brain has been abused in ways that are shocking and unbelievable.
Some money-bags and power-mongers hire, train and feed some macho-men with certain concoctions such that they become animal-like in behavior and thinking. Thus they become zombies rather than humans, with the purpose of serving their masters for security and other specific projects.
Studies in herbal pharmacology also aid in these practices, whereby people hired as domestic helps are fed by their masters or mistresses with certain herbs mixed in their food which eventually alter their behavior and mind-set. Not only house-helps but also people who fall foul to the law can, during their detention period, be fed with substances which alter their behavior and consciousness permanently after their ordeal.
Plea bargaining which is a common compromise strategy as well as blackmail are ready instruments of parallel terrorist measures. Thus political, business or economic power brokers produce their own clones in the form of cronies, private eyes, mercenaries, clowns or saboteurs who can terrorise opponents of their masters. Unfortunately there are some variations of clones who operate as servants of various religions, bringing discredit and dishonor to ecclesiastical institutions.
Cloning centres are deep waters and shark-infested. Many of the mindless clones and zombies rarely know the end-result of their assignments. Mass hysteria is used as a ready tool to enlist the services of those who can be swayed by pontification and indoctrination. Such zombie-like clones, with no personal conviction or moral scruples can carry out with glee and euphoria bombing and other terrorist acts. What we call brain-washing is in reality a programming process, the same way that de-radicalisation is de-programming.
Programming and program sponsorship in the cybernetic project are complex and dangerous issues to write about. The intention here is to warn the Nigerian public that the nation is coming under a siege through the instrumentality of internet technology coupled with dogmatic ideologies of various shades. Security agencies may not have all the answers or solve all the problems, neither is one raising any false alarm. The situation demands utmost vigilance and the ability to understand that all that glisters is not gold. Attention should be paid to what Nigerian youths engage in, home or abroad.
Dr. Amirize is a retired lecturer from the Rivers State University, Port Harcourt.
Bright Amirize
Weapons Of Mass Devaluation: An Examination
"Tumult and oppression are worse than slaughter" – Holy Qur'an, Sura II: 217
We must admit that right from pre-historic time humans live in environments where there are always predators, not of the dinosaur genre. Despite the claims about all humans being equal, maybe in terms of having a common origin, it is quite obvious that glaring inequalities exist among humans. Without going into the causes or origins of such wide diversities among humans, we must admit that human environments are battlefields not only for the survival of the fittest, but for maturing purpose.
Mass devaluation refers to conditions where weak individuals, groups or nations are placed in de-humanising situations thus reducing the status of their humanity, pride, self-esteem, independence, and opportunities to survive. In such restricting situations the weak are forced to give in and surrender to external pressures, in a state of helplessness and perhaps hopelessness. It is not in the spirit of humans to submit willingly to oppression and tumult, but when force and cunning come into social relationship, the weak can succumb.
Organized system of human settlements and governance came about as a means of defence or protection against external aggressions and oppressions. However, since different people and groups must interact for economic and survival purposes, strong and weak groups of people can always meet, with various results arising.
Theaters of Devaluation
The devaluation process and strategies take place at different levels, ranging from individual, local national and international settings. A child once asked the father why people lock their doors before going to bed at night. The father's answer was that "people are dangerous, and they become more daring when opportunities are created for them to take undue advantage of". The father and child conversation changed when the child asked the father: "Are you also a dangerous man?"
No one would admit in the open that he is a dangerous man, even for someone who is so. People soon discover through practical daily experiences that it is folly to surrender one's life or destiny solely in the hands of another person, no matter how close. Let us call it precaution, but the natural instinct of self-preservation demands that a responsible adult has a duty to be cautious in his dealings with other individuals.
It is obvious and quite natural that people can, and often do, exploit weaknesses which other individuals exhibit. Therefore, at individual level personal indulgences constitute immediate theater for devaluation. Take example of a man who cannot hold his amative appetite under control; whether a clergyman or a professor, he runs the risk of being devalued. Once an aggrieved woman throws the first stone even after many years of alleged "rape", other women would come up with more stones to demolish and devalue anyone. Apart from predatoriness, there is also sadism in humans.
At the local level of human interactions, envy can become the theater and instrument of the devaluation process, especially where arrogance and vanity join hands with envy. Even within families in local communities, farmlands and who owns what space, can spark off issues which can result in mass demotion and devaluation.
At national level the same shenanegans which play out in local communities swell bigger in line with increased population. Unfortunately, there are usually people who would want to run before they have learnt to walk, especially when they see others run with such ease that can make the crawling ones want to catch up with or get even with those they envy.
Political leaders have been known to use the wide disparity among various parts in a nation as the instrument or theater to cause tension and division among people. Development process demands that individuals and wider groups try to identify, utilize and build upon available local resources and talents rather than ignore them or envy others of what they are able to develop and use.
Both at national and international levels, it is the formidable impersonal power structure which becomes the preying titan. Without wearing the tag of modern slavery, the system disempowers and devalues the weak masses, while creating the impression that people's best interests are being served and protected. The Globalisation system provides the enabling platform for the survival of the fittest, whereby it takes strong bargaining power or a countervailing force, to stand the impersonal politico-economic structure. The world of capitalism is a predatory world.
Mechanism and Weapons of Devaluation
The structure upon which mass devaluation operates at national and international levels had evolved long ago, thanks to political and economic institutions. With Nigeria as an oil producing nation, the game of devaluation has a high stake. The following are the means of the devaluation process:
Misdistribution of national resources.
Anybody who doubts that there is a deliberate misdistribution of the commonwealth should please take a critical and unbiased look at the records of the Nigerian Extractive Industries Transparency Initiative (NEITI). Is it not on record that Senator Ita Enang once said that "Northerners owned 83 per cent of all oil blocks in the country"? Why was such serious revelation drowned and swept away through a national uproar and denials? Did the then Petroleum Minister, Dieziani Allison-Madueke and the Federal Government disprove Enang's claim? Ignorance and fear are serious weaknesses.
Did a global body, the Revenue Watch Institute (RWI) not give Nigeria very poor marks in the administration of its oil sector, with reference to secret award of oil licences? Since after the end of the Nigerian Civil War, the Nigerian political economy had swung steadily into less than 20% of the population controlling and enjoying more than 80% of the nation's wealth. It is neither productivity nor great patriotism that is the basis of such abundance of wealth. Thus the weak 80% of the population becomes devalued; thanks to corruption!
Exploitation of labour, talents and resources
Apart from the public sector of the economy controlled by the governments, the private sector can be divided into two sections. The oil and gas section can afford to pay salaries that make their workers the envy of the society. The banks which would have come next in that category had laid off a large number of their workers, thanks to the introduction of electronic banking. The other section of the private sector exploit their workers in such a way that anyone would wonder how such workers feed during the month. Private school owners pay their workers between fifteen and fifty thousand naira a month, including postgraduate teachers. With mass unemployment, talents waste away.
State policies and programmes.
But for the serious outcry from various quarters, the RUGA projects which were designed with obvious ulterior or hidden motives, would have been foisted upon unsuspecting communities, with attendant unpleasant results. It is obvious that similar ill-conceived policies and programmes had been pushed through for implementation, whose results would not be in the best interests of the masses. The issues of fuel subsidy and price equalization are cases in point which pass on the burden of profligate state spending and poor management of affairs to the docile masses.
Power monopoly via money politics
Money politics, which is sustained by the club of money-bags, buccaneers and pig-headed adventurers, turns a democracy into an oligarchy or an exclusive cult system. The result is that the masses are not only excluded and devalued, but often used and exploited for base political purpose. The result is not only the promotion of instability but also insecurity in the society. Money politics, like big business monopolies and armed combat, promote proliferation of fire-arms and pig-head adventurers.
Aggressive Taxation and tax-drive.
Money-politics brings on its trail profligate spending during and after election processes. When state purse begins to run dry aggressive taxation and tax drive come handy as means of raising revenue. The process of increasing internally-generated revenue (IGR) goes along with intimidation, oppression and possibly forced grabbing and seizure of property including land. Members of the Task Force created for this purpose often become monstrous in their operations.
Strangely, what tax consultants and members of Task Force on revenue collection have not been able to do is impound marauding cattle that invade everywhere, including LGA premises. Are the macho-men, despite their bravado, afraid of cattle or their owners? Here, we see how intimidation and the use of force under various guises can become the means of devaluation of the masses. A warning that "your boys may impound nama belonging to the Brigade Commander" prevented a local government chairman from creating a taskforce for the purpose. Cattle can serve as means of devaluation.
Induced Mass Poverty
Can mass poverty not be deliberately induced as a means of keeping the masses docile and malleable, for political purposes? Why is the payment of a paltry N30,000 minimum wage such a big issue when some political office holders earn fantastic salaries and allowances which they will feel jittery to be made public? Why are workers in some states owed salaries for several months, and pensioners subject to the ordeal of endless biometric verifications? With increasing poverty, unemployment, job losses and widespread insecurity, it is obvious that the weak and poorest of the poor would see life as having little or no value or purpose.
Mental enslavement is the most dehumanizing bondage leading to devaluation.
Dr. Amirize is a retired lecturer at the Rivers State University, Port Harcourt.
Herdsmen: Demand As Passive Weaponry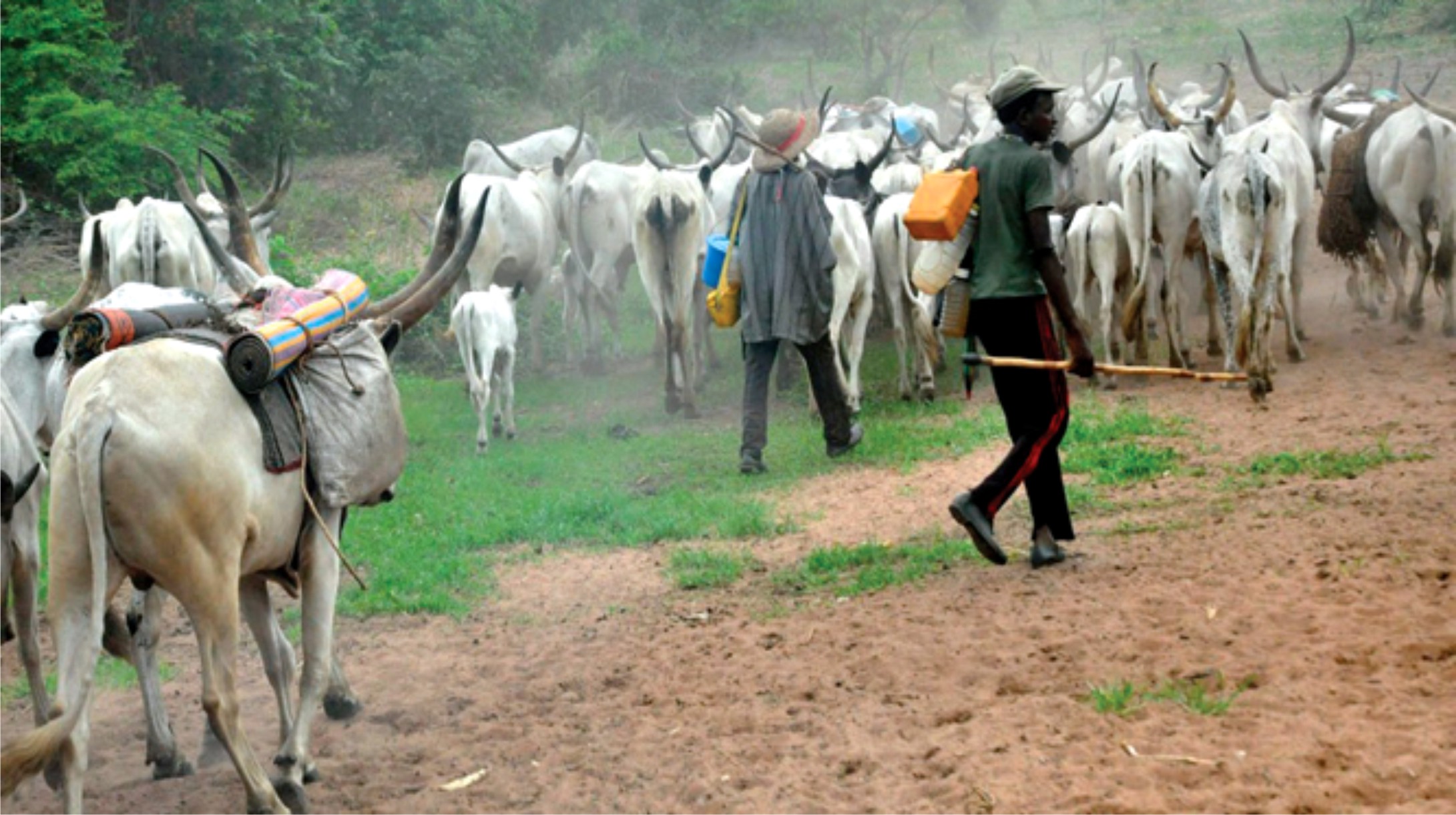 In March 2016, the people of Egbema in Ogba/Egbema/Ndoni Local Government (ONELGA), Rivers State and their friends from near, far and wide converged at home for the burial of Mrs. Ule Samade who was sexually assaulted and fatally shot in her farm by herdsmen. The death of the very vivacious and homely Ule in her prime was a bitter and painful loss made more so by the peculiar circumstance of her death and the fact that every effort to bring the assailants to book failed due to the status of the owner of the herds in the security apparatus of Nigeria. Nursing its deep emotional wounds, the family decided not to serve beef at the burial and took a traditional oath never to cook or eat beef in the family throughout the life of the current adult members. So it was that fish and chicken were served as protein at the burial, a rather eloquent protest albeit a passive one. In the opinion of the family, to serve beef would have invariably meant patronizing the assailants of Ule. So for the occasion, the principals of the herdsmen lost clientele, no matter how comparatively infinitesimal.
In the nauseating novel tradition of turning burials into carnivals irrespective of the age of the deceased and circumstance of death, snacks and drinks were served at the service of songs while food and drinks were dished out in ample quantity at the burial; and that was in keeping with the silly and senseless bid to meet or surpass the tacit standard for burials set by an ignominiously wasteful society. Naturally, that was to the delight of guests, both the invited and the uninvited that constituted the vast majority.
Fast forward to today, on Saturday, June 29, 2019, the people of Nenwe Community, Enugu State, chased a herd of cattle and their AK47-totting herders out of the community and expressed the desire to collectively abstain from beef. Now, if a leaf is borrowed from the apparently petty passive protest of the Samade family and the threat of the Nenwe Community and the underlining consciousness that manifested in these acts of resistance is effectively tapped into and propagated widely, it will constitute a trickle into the ocean of withholding demand for beef. The law of demand and supply teaches that where demand is nonexistent, supply seizes to be; in other words, if there is no demand, the entrepreneur has no need to process his commodity and transport it to a nonexistent marketplace and if this persists over an extended time frame the entrepreneur is, inevitably, out of that particular business.
Within the context of the above economic truism, it is wondered why demand cannot be utilized as a weapon against the menace of herdsmen. After all, nutritionists counsel against eating beef as a result of its cholesterol content. And currently, there is a global campaign against the consumption of beef based on the argument that it takes enormous amount of water and degradation of the environment to produce beef meanwhile man is running out of water and may go to war in the near future for table water as the aquifers are drying up. That the Fulani customarily do not consume beef means that they may have been aware of the health hazards from time immemorial. So, for the rest of Nigerians, it is lose-lose situation: beef, arrow or bullet, either way, Nigerians are being killed in their thousands. Obviously, the sustainability of the profession, economy and livelihood of the Fulani primarily depends on demand from people south of their territory.
In a 1995 poem titled "Niger Delta Donkey," which is part of a thirty-poem anthology published in 2002, a poet observed and prophesied thus inter alia:
See the herdsman His holy book in han' He's jihading to thy sea Always where and what he wants to be
From pre-Boro To post Saro
You aborrowed And asorrowed While their serfs on your horses
Cart away their loot From your land and purses As your princes are on foot
If you close your eyes And bow your head Persistent would be their actions and lies Until you are dead
In the first three lines, "Niger Delta Donkey" alludes to the statement credited to Sir Ahmadu Bello to the effect that the Koran will be dipped in the Atlantic Ocean, thus Islamizing all of Nigeria as intended by Uthman Dan Fodio. The fourth line refers to the audacious manner in which Northerners take positions in the system without caring whose ox is gored; this is exemplified by the facts that (1) Hausa/Fulanis are the major beneficiaries of the allocation of oil wells and (2) the current appointment of Fulani Moslems into virtually every major national security office and other high profile positions. The eight-line second verse captures the existence of abject poverty amidst plenty and the systemic oppression of the people of Niger Delta.
More than two decades after the twenty-eight-line "Niger Delta Donkey," the poet captured the same theme in another metaphoric poetry titled "Sitting Ducks" in which he wrote thus inter alia:
From around the Sahel they've arrived Full, fiendish, fanatical freaks Plying trades on which your forebears thrived And taking over your creeks Your farmland are trampled by their herd Your protestations can't be heard
Sitting ducks, waiting to stop the poisoned arrow
Shot from the full freaking fanatics' bow As you live in silent desperation While they have no hesitation To unleash the deadly staccato of their AK47 Towards voluptuous rewards in heaven (The Tide, June 28, 2019:9)
Interestingly, in "Niger Delta Donkey," the author was historical and at the same time futuristic; however, in "Sitting Ducks," he addresses the cogency, currency and urgency of now. He utilizes the metaphor of ducks helplessly and unconsciously sitting at "bull's eye" of the herdsman's bow and arrow or the globally acclaimed deadly AK47 assault rifle thus emphasizing the fatality and finality of the situation. Taken together, both poems constitute a wake-up call for a very generous and highly gifted people who are, rather unfortunately and shamefully, known for their divisiveness and docility.
With the Federal government cancelling gun licenses and withdrawing all licensed guns while herdsmen ply their trade with AK47 brazenly and arrogantly hoisted on their shoulders, the vulnerability of the citizens of the Middle Belt and the rest of the South of Nigeria cannot be overstated. Under the circumstance, adjusting the taste buds and withholding the demand for beef will, if affected widely and committedly, pull the entrepreneurial rug off the feet of the principals of the herdsmen. Speaking in this vein, Emeka Anyaegbu rhetorically asked thus: "is it not high time we boycotted cow meat? Is it not ironic that while they slaughter us we still spend more than N5b per annum patronizing them"? Ponder the essence and import of these questions vis-à-vis the number of cows bought during festive periods, the new fad of royal-standard weddings, insane burial carnivals, traditional wine carrying, thanksgiving services and opening of houses, offices etc not to mention daily patronage for domestic and commercial purposes. Certainly, the purchase of beef inadvertently strengthens the principals of the herdsmen; therefore, the proposed boycott is a very eloquent way of telling the Fulani that we can do without their commodity. All that needs be done is to join the Fulani in abstinence from the commodity of their enterprise and the demand for beef will plummet and the whole hoopla about RUGA and cattle ranches will come to a quiet and peaceful end.
In view of the above, it behooves the governments of the States affected by this menace and NGOs with a proclivity for human rights to embark on extensive public enlightenment campaign to sensitize the people to align with Samade family of Egbema (not necessarily to the extent of the traditional oath) and the intended action of Nenwe Community. Perhaps, this will force the principals of the herdsmen to a roundtable towards peaceful coexistence. Particularly speaking, the people of Niger Delta have been the donkeys of the Nigerian society over the years; their docility has now translated into living the essence of "Sitting Ducks" invariably waiting for the herdsman's bow and arrow or the staccato of his deadly AK47.
What is very irksome in this whole affair is that humanity is racing into the future at breakneck speed, Artificial Intelligence (AI) is displacing man in the workplace, oil has lost its primacy in the global marketplace, John Magufuli has put Tanzania on the wheels of progress and Paul Kagame has attracted Volkswagen to establish an assembly plant in Rwanda; meanwhile, Nigeria is feverishly driving blindly on the reverse by being neurotically preoccupied with mundane things such as land, cattle, ethnicity and the preposterous and idiotic matter of searching for the face of the Unknowable through the jaded and ossified creeds of two alien religions called Christianity and Islam; what a pity, what a great pity for a country so richly endowed with globally acknowledged abundance in human and material resources.
In the history of communications, it is said that nothing arrests the mind more permanently than words captured in music or poetry; so, the reader is humbly invited to ponder the following fourteen-line poem as a parting gift:
Demand as Weapon Bow and arrow have we not, Against the lethality of the staccato of AK47 We can't get even; But we owe posterity Protection from hurt
So, if one and all, We reject beef The butcher's stand will surely fall without a miff. Then we'd cultivate our land And peacefully savor the bounty of the Almighty
Every human being has ears; however, for some, their ears are ornamental hence the Man from Galilee said thus: "He that hath ears to hear, let him hear." The Fulanis are predators of the first order with the patience of a vulture; the suspension of the RUGA program should be seen for what it is, suspension not cancellation. This issue will certainly resurface in the future in a more daring and audacious manner.
Osai is a lecturer in Rivers State University, Port Harcourt.
Jason Osai