Global Energy Advisory: What Does 2018 Hold For Oil Markets?
Oil prices look to be ending the year on a high with WTI breaking $60 on Friday morning and Brent climbing towards the $67 mark. Analysts are now looking towards the New Year, with opinion divided on whether oil markets can maintain this upwards momentum.
Oil prices are set to close out the year up more than 11 percent, hitting their highest level since 2015. However, the road to higher prices was rocky. In the first half of the year, the OPEC cuts appeared to have little effect, and oil prices gyrated. But the cuts started to take a large bite out of inventories in the third quarter and the price rally ensued. Other notable developments included the return of geopolitics as a market mover, with outages in Libya, Iraq, the North Sea and Canada all contributing to higher prices. U.S. shale also came roaring back in 2017, and those production gains are expected to continue into next year. Looking forward, there is disagreement among market analysts about where prices go from here. Some view oil as overpriced, with a price correction looming. Others see oil prices grinding higher as 2018 wears on due to falling inventories.
U.S. oil production unexpectedly falls. The EIA reported a drop in U.S. oil production, with last week's output falling by 35,000 bpd. Also, crude inventories fell by a robust 4.6 million barrels for the week ending on December 22, although gasoline inventories ticked up again. The dip in oil production could very well be a one-off anomaly, but the report added some bullish momentum to oil on the final trading day of the year. WTI hovered at the $60-per-barrel mark with a few hours left in 2017.
Barclays: Oil set for price correction. Barclay's analysts argue that oil prices are due for a correction, citing several reasons that point to a coming downturn. Investors are overstretched with bullish bets on oil futures, exposing the market to a snap back in the other direction. Also, China's economy is expected to slow in 2018, raising the risk of weaker-than-expected demand. Plus, oil supply is rising in the U.S., Brazil and Canada, among other countries. Inventories could start to build again in 2018, slowing the rate of rebalancing. Barclays notes that there are plenty of reasons why their forecast could be wrong, but they predict lower prices in the near-term.
Trump could kill Iran nuclear deal in January. President Trump faces a series of deadlines in January that offer him the opportunity to tear up the 2015 nuclear deal with Iran. Every three months the President has to recertify the agreement, and Trump will have that decision before him again in about two weeks. "[I]n the event we are not able to reach a solution working with Congress and our allies, then the agreement will be terminated," Trump said in October. The President could restore sanctions on Iran, which could lead to an escalation of conflict. Politico reports that Trump's top national security team opposes such a move and hopes to convince the President not to go down that road.
Trump scrapping fracking rule. The Trump administration is rolling back Obama-era rules on hydraulic fracturing on public lands. The 2015 proposed rules had not yet taken effect, and were delayed by a Wyoming court. They would have required the disclosure of chemicals used in fracking and also set standards on well design. The oil and gas industry applauded the decision to scrap them.
Cold weather boosts coal and natural gas prices. The rate of coal burning in U.S. power plants hit a three-year high as the eastern half of the country found itself in a deep freeze. Coal temporarily reclaimed the top spot among power sources in the U.S., a position it held for decades until natural gas overtook it a few years ago. Coal and natural gas prices are up on higher demand for heating, with regional price spikes particularly acute. New England saw a spot gas price surge to $35/MMBtu. The development could add a bit of momentum to the Energy Department's proposal to offer support for coal and nuclear power. Still, it should be noted that Henry Hub prices, while up a bit, remained below $3/MMBtu. The price spike is confined to areas in the northeast, and in any event, natural gas production is expected to continue to rise.
Explosion at Venezuelan refinery. Reuters reported that an explosion hit a unit at Venezuela's largest refining complex, injuring two workers. The incident highlights the deteriorating state of Venezuela's oil assets, as state-owned PDVSA lacks the cash to keep up with maintenance.
Libya pipeline explosion. An explosion hit a Libyan pipeline earlier this week, knocking about 70,000 to 100,000 bpd offline. The incident provided a lift to oil prices, and it also highlights the risk to supply from some unstable countries. Libya managed to restore output to about 1 mb/d this year after several years of producing only a fraction of that amount.
Russia looks to shale. Russia is starting to look at its shale potential, and large reserves are thought to be located in the Bazhenov shale in Western Siberia. In fact, it is thought to be the largest shale formation in the world. Up until now, Russia has relied on conventional sources, but Russian companies are starting to move into shale. "The Bazhenov is a huge prize," says Alexei Vashkevich, Gazprom Neft's exploration director, according to the WSJ. Output from Russia's shale is not expected before the mid-2020s, but it could be crucial to offsetting declines from mature oil fields.
In our Numbers Report, we take a look at some of the most important metrics and indicators in the world of energy from the past week. Find out more by clicking here.
Thanks for reading and we'll see you next week.

Tom Kool
MOMAN Seeks Representation In PIA Implementation Committee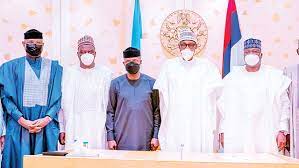 The Major Oil Marketers Association of Nigeria, MOMAN, has called on the federal government to also appoint stakeholders in the sector to be part of the PIA implementation committee.
The call was made while presenting its newly appointed Chairman, Olumide Adeosun, CEO, Ardova Plc to newsmen, last week.
Adeosun while presenting his agenda for the Association, said inclusion of stakeholders in the PIA implementation committee, would make for more robust and balanced deliberation as the Act begins its six months gestation period.
"My appointment as Chairman of our respected association commences just as the Petroleum Industry Act has been encoded into law, marking the beginning of a new era for the downstream sector. As an association, this means that we must be at the forefront of unravelling the opportunities that come with operating in the free-market structures that have been created by the PIA, whilst continually advocating for changes that positively impact our industry and the Nigerian economy at large.
"I assure you that MOMAN will continue to be at the fore of both private and public partnership with the government in terms of discussing policies that would move the downstream forward. We enjoin the federal government to also include stakeholders in the sector, including the downstream which we represent, in the implementation committee of the PIA as this would give us the opportunity to make our input," he said.
Adeosun succeeds Mr. Tunji Oyebanji, CEO, 11 Plc, who was Chairman from 2019-2021. His tenure as Chairman of the Association is with effect from September 01, 2021.
He enjoined the government to move the downstream sector towards full deregulation.
"I feel very privileged for the opportunity to serve as the Chairman of MOMAN in such an exciting time for our industry.
"As a collective, we are at the cusp of new beginnings for the sector and I envisage that as we move towards less price-controlled reality, our journey will make for interesting times," he said.
His tenure which commenced on September 01, 2021, will run for two years, concluding in September of 2023.
"Making the transition to a fully competitive pricing oriented downstream sector will require the collective engagement and resolve of all stakeholders. I assure you that MOMAN will continue to be at the forefront in bridging the Government and private sector in ensuring that Nigeria has a viable energy sector. We will continue sustained engagement and the creation of initiatives that will make the implementation of this law a shared success for all concerned parties."
He said the world is changing rapidly and that the oil and gas industry has been proven to be one of the most exposed to the winds of this change.
"The breakout of the Covid-19 pandemic and the ensuing measures designed to curb its spread – lockdowns and work from home – have shaped a new reality that challenges our operating structures. Also, this period of restrained movements has seen much of the world accelerate their drive towards zero or near zero utilisation of hydrocarbon-based energy sources. A clear indication that the days of hydrocarbons might be fewer than we have projected.
"We must adapt and evolve to prevent working wide-eyed into extinction. The gains to be had from operating in a PIA reality must be channeled towards pivoting the way we operate. This is the only way we can remain globally competitive. Our opportunity to make a first step towards this evolution will be found in Liquefied Petroleum Gas (LPG). The Federal Government's push to increase nationwide usage of gas is commendable and is an initiative we should all support and take advantage of. The benefits to expanding our collective capacity in retailing gas extends beyond immediate additions to our bottom-line, as the impact on our environment, our communities and the larger economy make for a better future for us all," he said.
Oil Marketers Push For Subsidy Removal Within Six Months
Major Oil Marketers Association of Nigeria, MOMAN, has called for the full deregulation of the downstream sector of the petroleum industry within six months in line with the provisions of the Petroleum Industry Act (PIA).
Addressing the press yesterday, the new Chairman of MOMAN, Mr. Olumide Adeosun, disclosed that the association has made its position on the issue known to the Federal Government through a letter to the Minister of State for Petroleum Resources.
He noted that the group expects a free, fair and competitive downstream sector, stressing that Nigeria has the potential to become Africa's energy hub if the PIA is properly implemented.
He harped on the need for the PIA implementation committee to work with industry practitioners and operators to ensure that there is no disconnect between the policy provisions and actual practice.
Adeosun stated: "Making the transition to a fully competitive pricing oriented downstream sector will require the collective engagement and resolve of all stakeholders. I assure you that MOMAN will continue to be at the forefront in bridging the government and the private sector in ensuring that Nigeria has a viable energy sector.
"We will continue to sustain the engagement and the creation of initiatives that will make the implementation of this law a shared success for all concerned parties."
Adeosun, who is the CEO of Ardova Plc (formerly Forte Oil), pointed out that with the PIA, "a new era has begun and we will work hard to make certain that the benefits of the liberalised downstream yields the desired effect for our business and the Nigerian economy.
"I believe that Nigeria can and will become the energy hub of Africa. MOMAN plays a very important role in achieving this vision in the downstream sector because no singular company makes a flourishing sector."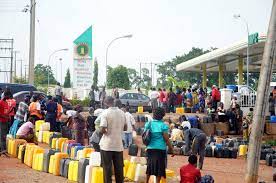 Long queues surfaced at several filling stations in the heartland city of Owerri, Imo State capital on Saturday.
This is as some filling stations were selling petrol between N250 to N300 per litre.
According to newsmen, many petrol stations in the town were still under lock and key since Thursday when President Muhammadu Buhari visited the South-East state to commission a number of projects.
A trip from Akwakuma to Ware House junction, which usually costs N50, now goes for N150, while World Bank to Control junction that usually costs N50 now goes for N150.
A motorist, Emaka Opara, lamented the situation and urged the government to find a lasting solution to the problem of fuel scarcity.
"The government should find a lasting solution to this particular issue because we can't keep on going this way every time,'' she said.
At the NNPC filling station at Onitsha Road and few others, motorists queued to buy fuel.
The scarcity has caused untold hardship to residents of the state.
The same scenario played out at the Amakohia area as most petrol stations were closed and the few were selling as high as N300 per litre.
One of the salesmen at the Mobile filling station Egbu road explained that some of the filling stations had the product but had been instructed not to sell.
"Though some of us do not have, others prefer to sell to black marketers since they would make more profit," he said.
Recall that filling Stations operating in Owerri had earlier shut down their businesses to protest the refusal of payment of compensation to one of their members whose filling station was damaged by former Governor Rochas Okorocha's administration.
Their action was based on a court judgment they obtained that the state government should pay compensation to their member. But the state government said it has appealed the judgment.