2018: Nigeria's Economic Outlook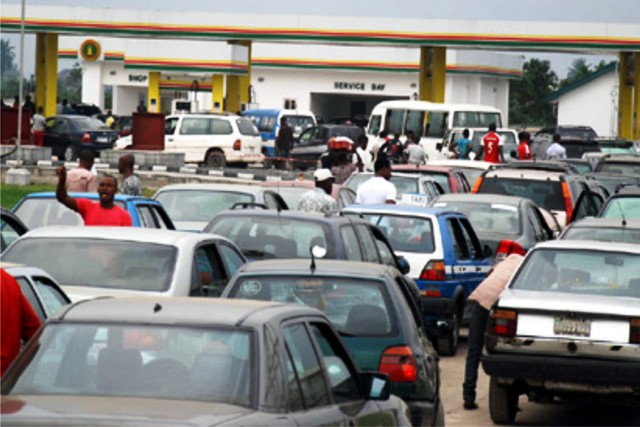 As a year winds to a close, it has become the tradition of analysts and pundits to attempt an appraisal and possibly hazard forecasts of how events are likely to pan out in the coming year.
In the following exercise, effort will be channelled at attempting an economic preview of 2018 but not before a retrospective examination of some of the events that shaped Africa's largest economy in the last 365 days.
2017 Review
As is fast becoming the norm, not a few Nigerians crossed into 2017 while still in queues to withdraw cash at the Automatic Teller Machine (ATM) points across the country. Some three million of their compatriots even bore the additional burden of contemplating the sudden decision of promoters of the Russian-based Ponzi scheme, MMM, to suspend payment of maturing stakes in its Nigerian operation. There was no shortage of Happy New Year wishes, all the same.
The World Bank had projected the country's economy to grow by 1.0 per cent in 2017 following the carryover of a sub-zero (about -1.7 per cent) real Gross Domestic Product (GDP) growth rate from the 2016 recession. The most important policy challenge for the Federal Government was, therefore, to take the country out of recession within the year; and all this was at a time the naira traded at N490 against the US dollar at the bureau de change (BDC) while exchanging for N497 at the parallel (black) market, up from about N516 per dollar in Q4 2016.
The government's 2017 Appropriation Act tagged 'Budget of Recovery and Growth' was for a total expenditure of N7.298 trillion with $42.5 per barrel crude oil price benchmark; 2.5 per cent GDP growth rate forecast; forex rate of N305 per dollar; and 2.2 million barrels per day crude oil output. External reserve had plummeted to $26.4 billion while inflation rate in Q1 2017 reached 18.72 per cent, the highest since 2005.
In the volatile oil and gas sector, the Organisation of Petroleum Exporting Countries (OPEC) and some non-OPEC oil producing nations led by Russia had agreed to a country-by-country quota cut amounting to 1.2 mbpd shortfall as to shore up the global price of petroleum. This arrangement excluded Nigeria which was already producing at 1.5 mbpd, far below her 2.2 mbpd output quota following blowout of oil and gas infrastructure by militant Niger Delta youth forcing some major oil firms to declare force majeure on their future deliveries via the Bonny and Qua Iboe export terminals. But by mid-2017, Shell's Trans Forcados Pipeline had been repaired and its force majeure lifted which enabled indigenous oil operators like Seplat, Neconde and Shoreline to resume pipeline transportation of their marginal field outputs to the export terminal at Bonny.
Another notable event in the oil sector was the shuttle diplomacy embarked upon by the then Acting President Yemi Osinbajo to some oil host communities in the Niger Delta states aimed at ensuring security and protection of oil infrastructure as well as reassure the people on government's determination to develop the region. There is no doubt that this has served to calm frayed nerves, especially among the militant camps. In fact, if not for the latest statement issued by the Niger Delta Avengers (NDA) in which they threatened to resume hostilities against oil firms and their installations, including Total's Egina FSPO being moved from South Korea, 2017 was largely devoid of any destructive activities by the Avengers and their ilk who are angered by the non-implementation of any of the items in the 16-point agenda submitted to the Presidency by Niger Delta leaders since November 1, 2016.
The non-oil sector did not perform as expected in 2017. Nigeria exited recession in Q2 2017 with 0.56 per cent GDP growth rate which was later revised to 0.72 per cent (on account of oil output revision which in turn led to a review of oil GDP). According to National Bureau of Statistics (NBS) data, real GDP grew 1.40 per cent in Q3 2017. In Q2, non-oil growth was 0.45 per cent, but this would later shrink to -0.76 per cent in Q3. Meanwhile, oil sector real GDP growth grew from 1.64 per cent year-on-year (y-o-y) in Q2 to 25.89 per cent (y-o-y) in Q3.
Similarly, agriculture which the NBS touts as a growth driver in the non-oil sector also underperformed in 2017. It moved from a growth rate of 4.54 per cent in Q3 2016 down to 3.39 per cent in Q1 2017, 3.01 per cent in Q2 2017 and 3.06 per cent in Q3 2017.
The Central Bank of Nigeria (CBN's) Anchor Borrowers Programme which reportedly transformed peasant dry season rice farmers in Kebbi and a few other Northern states to instant millionaires in 2016 was not replicated in other regions as to boost agriculture and income generation. The Kebbi experience is, however, being tapped into by Lagos State through a collaboration that has given birth to large-scale production of Lake Rice, a brand owned by both states.
While addressing the nation on May 29, 2017, President Muhammadu Buhari had assured that the River Basin Development Authorities would be revamped as a way of boosting food production and guaranteeing food security. It is believed that these agencies and their supervising ministry had made the necessary budgetary requisitions toward actualising this lofty goal.
Still on the non-oil sector, the Nigerian Communications Commission (NCC) dragged its penalty against MTN into 2017 over the sale of pre-registered SIM cards; but while this raged, the NCC and CBN stepped in to save a rival firm, Etisalat, and its 4,000 employees when the latter's parent body, the Emerging Markets Telecommunications Services (EMTS) of United Arab Emirates, pulled out of Nigeria, abandoning its Nigerian subsidiary at the mercy of a banking consortium to which it owed an outstanding balance of $227 million, N113 billion out of a total credit of $1.2 billion. Etisalat would later change its name to 9Mobile and is currently being considered for sale to interested investors. Meanwhile, customer complaints remained the same across networks in 2017; these included poor services, overbilling, unsolicited messages and frequent re-registration of SIM cards.
During the year under review, the Federal Government's Voluntary Assets and Income Declaration Scheme (VAIDS) generated N17 billion barely seven months into its nine months life span with a prospect of an additional N6 billion before December 31, according to Tunde Fowler, executive chairman, Federal Inland Revenue Service (FIRS). Apart from the recovery of otherwise unremitted taxes from undeclared assets and incomes, VAIDS is also intended to serve as an amnesty programme to tax defaulters as they are expected to utilize the window to regularize their tax status and benefit from forgiveness of any overdue interests and penalties or even prosecution.
The Nigerian Stock Exchange (NSE) recorded substantial progress in the preceding year, going by its major indicators. For instance, its All-Share Index (ASI) grew from a recession weary 26,870 points to 39,257.53 points in early December; Market Capitalisation (value of listed equities) was N13.67 billion also in December.
Power generation staggered during the year even as there were no disruptions in gas supply resulting from militant activities. Output climbed from an average of about 2,755 MW in 2016 to a peak of 7000MW in Q3 2017. But as hinted by Babatunde Fashola, minister of Power, Works and Housing, the distribution companies (DISCOs) are only willing to purchase 5000MW, their argument being that they buy at N68KWh and are compelled to sell at N31.58KWh.
2018 Outlook
Although annual budgets have been implemented shoddily since the inception of the present Federal Government, it would not be out of place to suggest that the 2018 spending blueprint holds some economic potential. What with a whopping expenditure of N8.612 trillion couched on a Medium-Term Expenditure Framework (MTEF) of 2.3 mbpd crude oil output; $45 per barrel oil price benchmark; 3.5 per cent GDP growth rate; and at a naira exchange rate of N305 per dollar. Also instructive is President Buhari's charge for the National Assembly members to expeditiously pass the bill in order for the country to return to a more predictable January-December budget cycle. Indeed, with 2018 serving as an electioneering year, it will not be surprising to notice gear shifting by politicians to fast-track policy implementation. Buhari may have set the ball rolling, if you asked me.
Nigeria's 2018 budget is proposing a 2.3 mbpd oil production, more than the 1.8 mbpd cap allowed her by the OPEC/non-OPEC oil producers' pact. This can only suggest that the government intends to produce 500,000 bpd of condensate.
The outlook for the oil and gas industry appears good in 2018 only to the extent that oil price is steadily tending north, creating a widening gap between it and the $45 benchmark. The only worries here will be how to continue to leash the creek warriors of the Niger Delta while also curbing incessant strikes by oil sector employees.
Investor confidence is very likely to soar in the new year following the sustained weekly interventions by CBN to make dollar available at the various foreign exchange windows, especially the Investors & Exporters window which was reported to have garnered $20 billion worth of activities in the preceding year. Related to this is Nigeria's climb by 24 places to the 145th position on the World Bank's Doing Business Index.
Again, the CBN's suspension of its Open Market Operations (OMO) following the refinancing of its short-term securities is expected to embolden cash-strapped private entities wishing to raise funds through corporate bond and commercial paper issuance as they now stand to attract better coupon rates than what is currently accruable from the apex bank's treasury bills. Recall that Nigeria's treasury bill yields dropped to 7 per cent on December 12 from 18 per cent after the Debt Management Office (DMO) announced that the debt instruments would be redeemed primarily using proceeds from the $500 million raised last November. The country had issued a dual-tranche $3 billion Eurobond in November out of which $2.5 billion is to part-finance the 2017 budget deficit and the balance used to buy back domestic debt.
Regarding the power sector, there are already reports that the Federal Government plans to expand electricity output this year to 9000MW through the establishment of 11 additional power projects across the country. But Nigerians seem not to be excited by such projects any more as any eventual gains therefrom are often stifled by the apparent obstinacy of the DISCOs which refuse to purchase and reticulate to the end users. Given the people's seeming frustrations in this regard, it therefore goes without saying that mini grids and renewable energy sources would attract greater attention in 2018. The universities and a growing number of rural communities are already being powered through these sources.
Finally, government would be looked upon to actualize the new minimum wage regime for workers. Labour leaders will also be on trial as they negotiate with politicians in the build-up to the 2019 general elections. In all, 2018 is not likely to disappoint as the gains of the Federal Government's 2017 – 2020 Economic Recovery and Growth Plan (ERGP) will have started becoming evident by the third quarter of this year. Happy New Year!
Estate Surveyors Reject Housing Deficit Report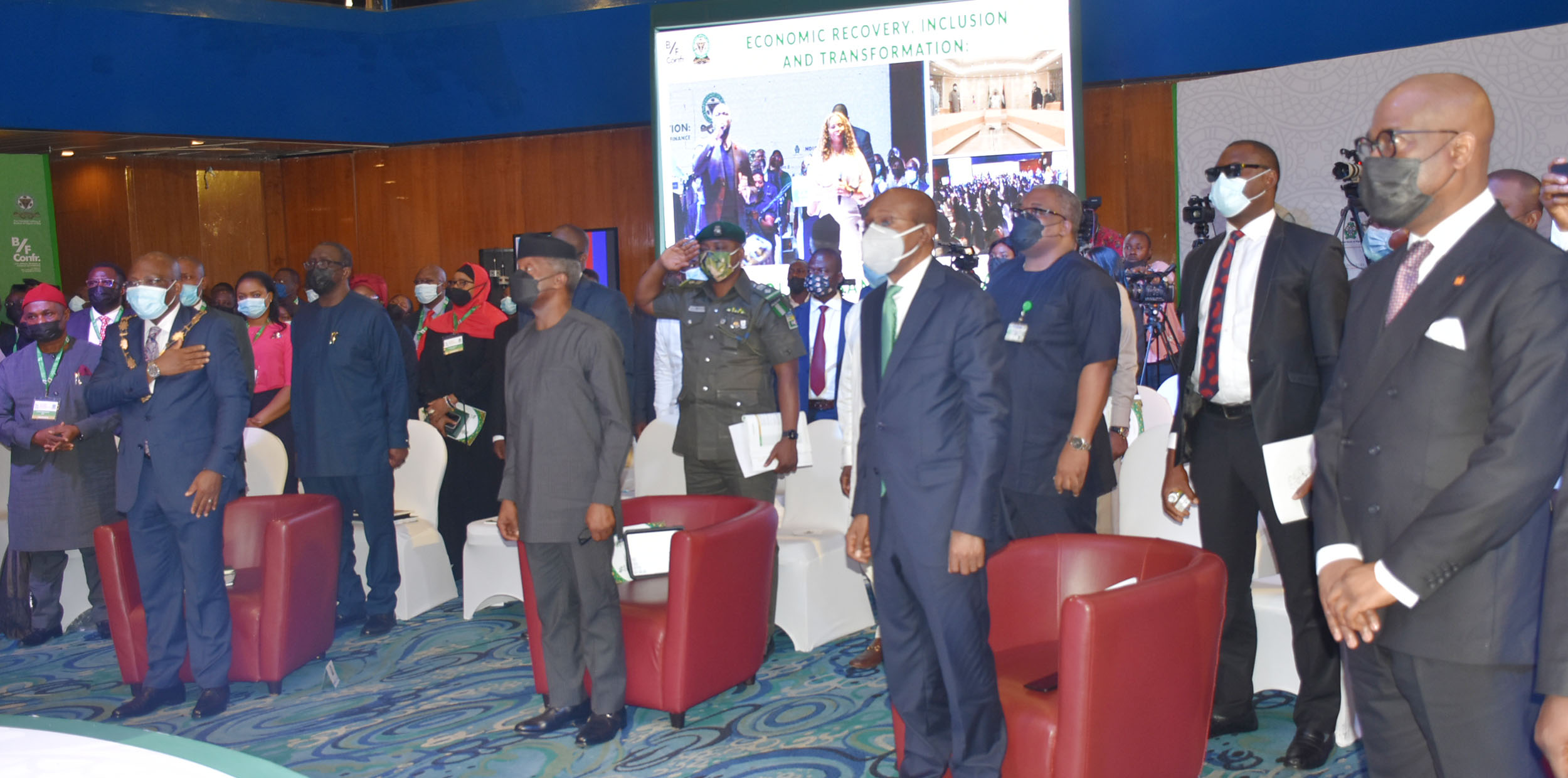 The Nigerian Institution of Estate Surveyors and Valuers (NIESV) has disagreed with the report of housing deficit in Nigeria, insisting that there is no proof to justify the report.
The institution also corroborated the assertion of the Minister of Works and Housing, Mr Babatunde Fashola, that Nigeria does not have a 17 million housing deficit.
A recent report had indicated that there are 17 million housing deficit in Nigeria.
President of NIESV, Emma OkasWike, who faulted the report in an interaction with newsmen, Monday, said the body was in full agreement with the minister's statement and position on the matter.
"We are in total agreement with the minister on the unreliability of the 17 million housing deficit being brandished in Nigeria for lacking scientific proof.
"We are using this opportunity to reaffirm the importance of data bank and our commitment to the provision of a property data bank for all state capitals and major cities in Nigeria", NIESV president said.
Wike, however, agreed that there are more demands in housing sector due to mass movement from rural areas to urban centres, adding that when demand exceeds supply, there will be scarcity.
He said that the solution to the problem lies in having accurate data of empty houses in the cities, which could assist in further planning.
The NIESV president hinted that his institution had been challenged to come up with accurate data on the housing issue, pointing out that such data would help solving the housing problem.
"We have laws in this country, and law is not the problem; it is not enough to say repeal the law, but the implementation is the problem.
"The communities fighting over land, resulted in enacting the Land Use Act, and every section of the Land Use Act has been interpreted by the Supreme Court. The administration of the law is the problem we have in this country, but not the law perse", he said.
By: Corlins Walter
FG To Shut Ikorodu Terminal Over Explosive Overtime Cargoes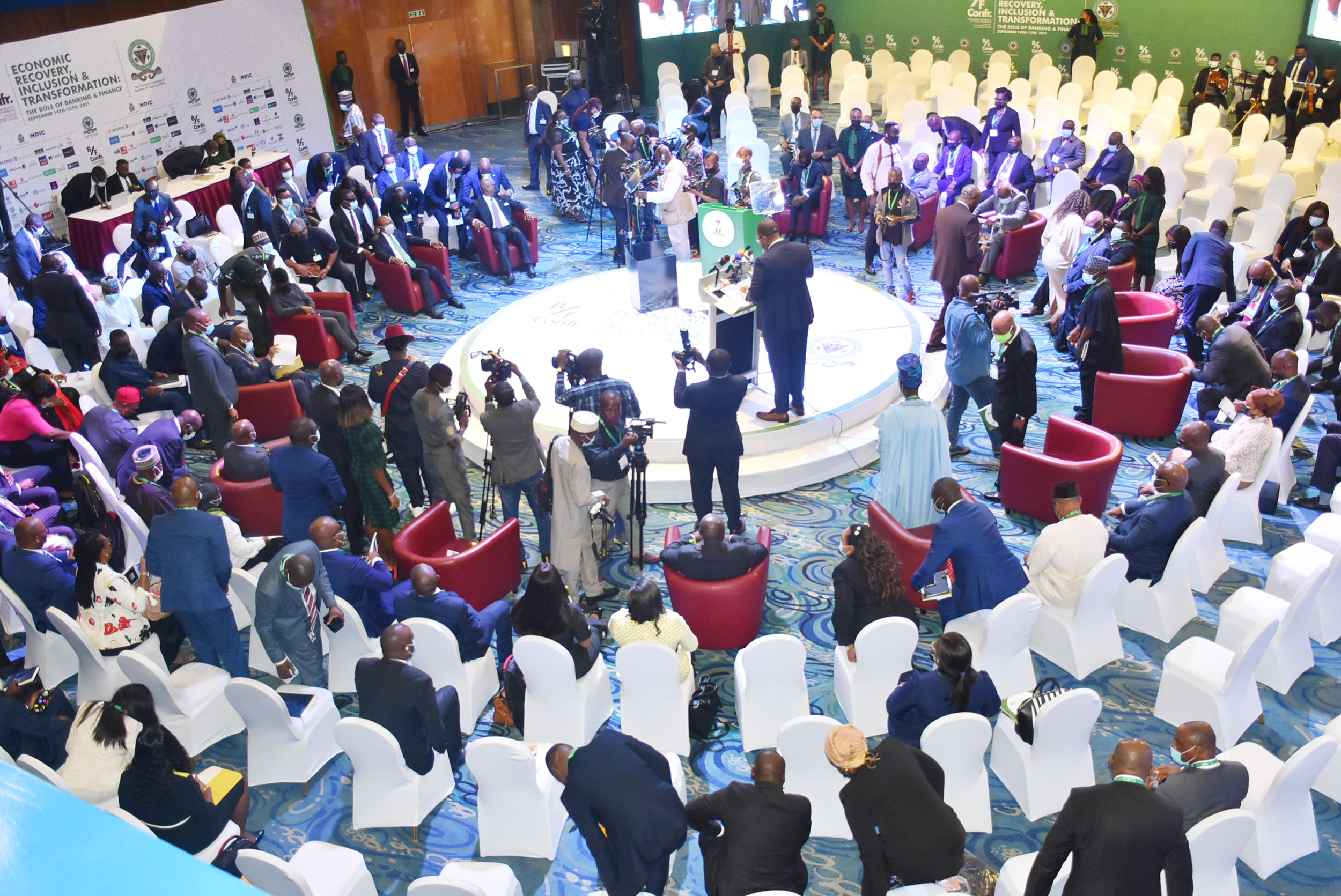 Strong indications have emerged that the Federal Government may shut down the Ikorodu Lighter Terminal in Lagos over the recent alarm raised by the Nigeria Ports Authority (NPA) on some explosive overtime cargoes.
Members of the Governing Board, NPA, had recently expressed worries over some overtime cargoes that have been abandoned for over 44 years at the facility, even as they called on management of the Nigeria Customs Service to expedite actions to evacuate some of the detained consignments.
Speaking with our correspondent recently on the next line of actions by the NPA Board in furtherance to the evacuation of the dangerous cargoes, one of the board members, Hon. Ghazali Mohammed Mijinyawa, said government might shut down the facility due to high risk involved.
The board member reiterated that the explosive cargoes pose serious threat to the facility and the nation, adding that it would be wise for government to shut down the terminal and give rooms for the evacuation of such items.
According to him, the executive board of NPA will hold a retreat to determine the next line of actions on Ikorodu Lighter Terminal in Lagos.
"The executive management would have a retreat and I wouldn't tell you what the retreat is all about but in two weeks time, we are going to shut the port terminal at Ikorodu and that is what we are going to do", he reaffirmed.
On the issue of revoking the licenses of some terminal operators, Mijinyawa said plans were afoot to review the port concession agreement in order to be fair to all parties involved in the process of renewal.
Mijinyawa who is also the chairman, Seaport Concession, NPA, pointed out that the terminal operators had testified that NPA was committed to the concession agreement and would further ensure fair play to all parties involved in the renewal process.
He said, "We have to sit down and have a review of everything and of course if there are those worthy of renewal we just have to give them that opportunity but for the ones that have defaulted, it is better you find out why they default before any necessary actions because you just have to strike a balance.
"It's not a matter of I am not going to renew the agreement but to find out why are they not functioning properly. Is it because of the Covid? Is it the NPA defaulting? Is it them defaulting? So, you just have to go through the documents and see for yourself before you make a judgment of that; so that we can be fair to all parties".
According to him, the terminal operators appreciated the efforts of the NPA on the working relationship between stakeholders as against the backdrop of port operations since 2006.
By: NkpemenyieMcdominic, Lagos
CBN Not Supporting Solid Minerals Dev  – Minister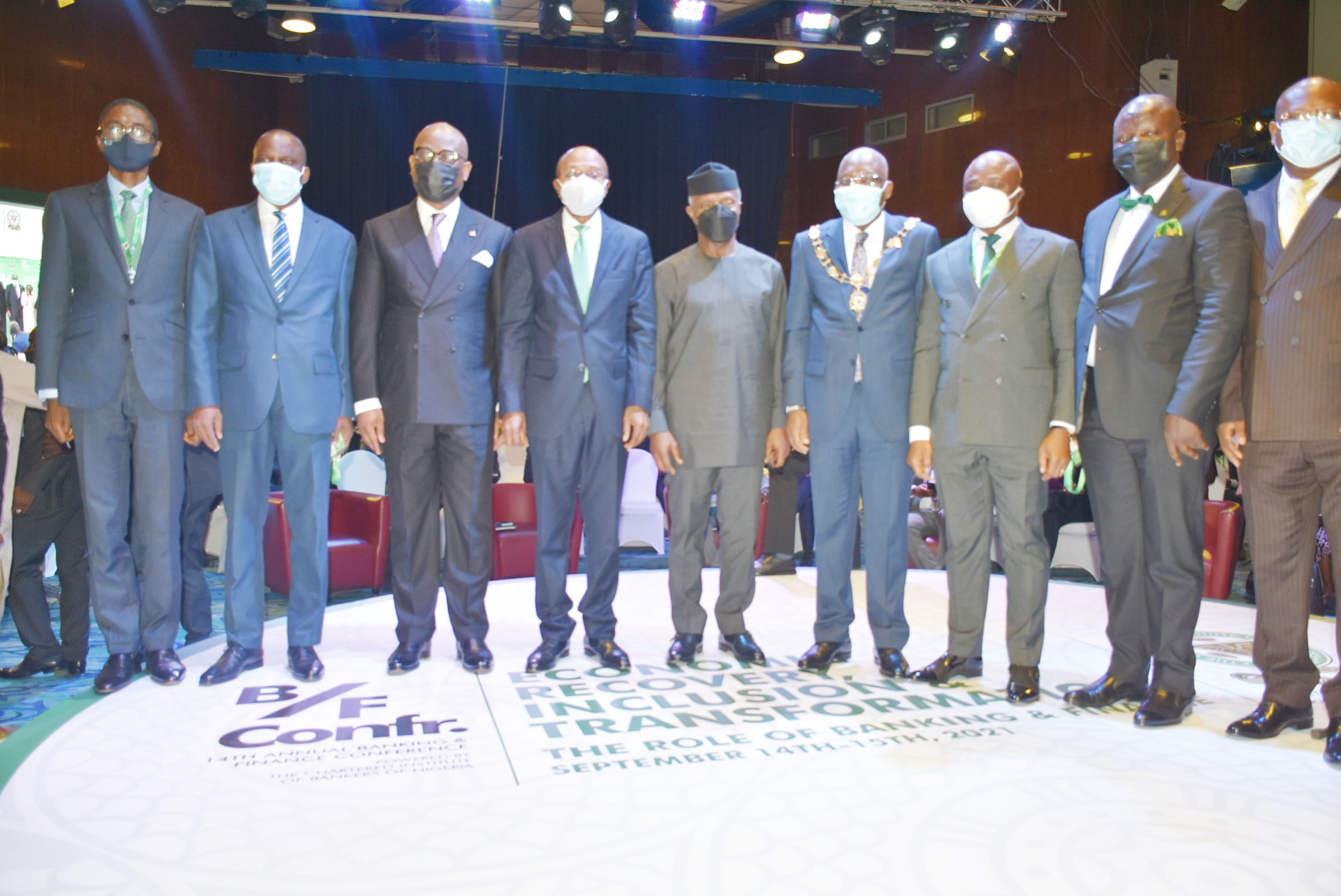 The Minister of State for Mines and Steel Development, DrUche Ogah, has alleged that the Central Bank of Nigeria (CBN) has not been supporting the development of the mines and solid mineral sector in the country.
The minister made the allegation at a two-day public hearing organised by the Senate Committee on Solid Minerals, Mines, Steel Development and Metallurgy.
The forum was aimed at getting inputs of stakeholders to the contents of four bills on how to achieve rapid development of the solid minerals sector.
The bills are Nigerian Minerals Development Corporation Establishment Bill 2021, Solid Minerals Producing Areas Development Commission Establishment Bill 2021, Institute of Bitumen Management Establishment Bill 2021, and the Explosive Act 1964 Repeal and Re-enactment Bill 2021.
The panel is also expected to investigate the loss of $9 billion annually due to illegal mining and smuggling of gold.
Ogah said, "It is unfortunate that the Central Bank of Nigeria did not believe in us. If they believe in us, if they support us the way they are supporting agriculture, we will do wonders for this country.
"This is one ministry that is untapped, that is unknown, that can change the landscape of our revenue."
The minister said there was need to support research for growth of the sector.
According to him, "Equally, we need to ask the Ministry of Finance to speed up the export policy on solid minerals because that is the only way to have operators into the sector".
Ogah urged citizens to be involved in checking the activities of intruders in the mining sub-sector.