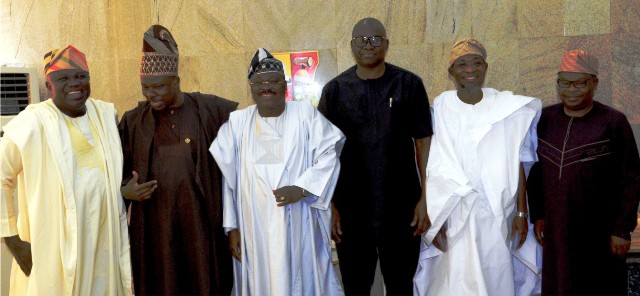 Borno
The Nigeria Security and Civil Defence Corps (NSCDC) last Sunday disclosed that its operatives rescued one Abdulkarim Garba, 15, a student of El-kanemi Islamic College of Theology (EICT), in Maiduguri from kidnappers.
The Borno State Commandant of the corps, Mr Ibrahim Abdullahi, disclosed this in Maiduguri last Sunday in an interview with newsmen.
He said Garba was abducted by suspected kidnappers and dumped at Njimtilo area in Maiduguri about 5 p.m. on Saturday.
Abdullahi said that the victim, who is from Yobe, resides at Kasuwar Grain area in Potiskum.
"At about 14:00 our personnel on routine checks along Njimtilo, spotted a young boy who was said to have been abducted, indoctrinated and dumped by suspected kidnappers.
FCT
The former Speaker, Imo State  House of Assembly,Mr Nwoha Amaechi, last Sunday, urged the Federal Government to intensify efforts in recovery of stolen common wealth.
He made the call in an interview with the The Tide in response to the 9.8 million dollars recovered from  former Group Managing Director (GMD) of Nigerian National Petroleum Corporation (NNPC) Andrew Yakubu..
He said "the reckless and mindless looting of the country's common wealth could only be reduced if more culprits would be exposed.
"The recently discovered loot typifies the level of mindless looting of the treasury in the last government.
Jigawa
The Jigawa State Environmental Protection Agency (JISEPA), says it evacuated 2,000 tonnes of solid waste in Auyo and Hadejia local government areas of the state.
The Acting Managing Director of the agency, Alhaji Umar Ahmad, stated this while inspecting the ongoing waste evacuation exercise in Hadejia.
JISEPA had embarked on a 10-day waste and drain clearance exercise to enhance sanitation in the affected areas.
The exercise was part of a comprehensive campaign to enhance effective waste management and sanitation in rural communities in the state.
Ahmad said that the exercise took place at Tagurza, Garko and Tazalla quarters in the past five days.
Kaduna
Apostle Daniel Aguocha of Divine Solutions With Favours Assembly, Kaduna, last Sunday led a prayer session for President Muhammadu Buhari's sound health.
The priest appealed to God to elongate the President's life with good health to enable him fulfil his God-assigned assignments.
Aguocha led the prayer during a thanks giving service in honour of Mr Charles Uka, a civil servant and a member of the Church, who turned 58 years.
He said that no man can cut shot the life span of President Buhari until he fulfilled what God had ordained him to accomplish on earth.
Katsina
The Katsina State Government has awarded contract for the establishment of a Tomato Paste Processing Plant at Kokami Village, Danja Local Government Area of the State.
"The contract is awarded to National Research Institute of Chemical Technology (NARICT) Zaria, at the tune of N500 million.
The Acting Chairman of Danja Local Government Area Aliyu Bello Abubakar, disclosed this to members of the correspondents chapel of NUJ inspecting projects executed by Governor Aminu Masari on Saturday in Danja
"The Katsina State Government has already paid 70 per cent of the contract sum to NARICT.
Kebbi
The Kebbi State Commissioner for Agriculture, Alhaji Garba Dan-Diga, says the state government plans to procure 300,000 metric tonnes of fertiliser, for the next farming season to boost agricultural production.
Dan-Diga, who did not disclose cost of the commodity in a news conference in Birnin Kebbi yesterday, stated that 100,000 metric tonnes would be procured from private firms.
According to him, the other 200,000 metric tonnes will be provided through an agreement between the Federal Government and Morocco.
He added that additional efforts would be enhanced to boost production.
Kwara
The National Broadcasting Commission (NBC) says about 30 million set up boxes are required  for the complete switch over from analogue to digital transmission in Nigeria.
Mallam Moddibo Kawu, the Director-General of NBC, told newsmen in Ilorin yesterday that the set up boxes would cost billions of  naira to procure.
The NBC chief said that the country had already procured 850,000 set up boxes  costing $ 26 million to commence the switch over process.
He also said that the commission was able to switch over 30 local, national and regional channels to digital in Abuja.
Kawu said that the technical process would be carried out in all  the geopolitical zones of the country.
Lagos
The Nigerian Civil Aviation Authority (NCAA) says  the air return made by a Qatar Airways aircraft on February 9 at the Murtala Muhammed International Airport, Lagos, was caused by a bird strike on one of its engines.
The NCAA made the clarification in a statement signed by its General Manager, Public Relations, Mr Sam Adurogboye and obtained by The Tide  source in Lagos on Sunday.
"The Qatar Airways Airbus A330 with Registration No.A7 – AED, Flight No.1408 scheduled operation from Lagos to Doha ,received a push back to take off from the MMIA at 14.45hrs UTC.
"On board were 256 passengers and 10 Crew members.
"At 16.18hrs UTC, the Pilot-in-Command (PIC) made an air return to MMIA. He took this decision after the aircraft suffered bird strike in flight.
Nasarawa
The Overseer, Udege Development Area of Nasarawa State Mr Adamu Agulu, has banned the movement of people in the night to check insecurity in the area.
Agulu made this known yesterday during the peace and security meeting of the area in Mararaba, Udege.
He said that the restriction of movement from 6 a.m. to 10 p.m. had become imperative in order to curtail the activities of men of the underworld.
According to him, this will enable people of the area sleep with their two eyes closed as well as to go about their normal businesses without fear of attack.
"The aim of this security and peace meeting is to brainstorm on ways of ensuring peace in the area and the state at large.
Niger
The Catholic Bishop of Minna Diocese, Martins Uzoukwu has advised Nigerians to show goodwill and love during the Valentine Day celebration.
The bishop said this while speaking to newsmen shortly after the church's Sunday morning service in Minna.
He urged the people to demonstrate love toward their neigbours irrespective of religious, ethnic and political leanings.
"Love is what is required for us to build a strong nation. We should also remember to protect our common human heritage.
Osun
Osun State Police Command says it has arrested a man who allegedly killed his 85-year-old mother with a machete.
The police spokesperson in Osun, Folashade Odoro, said in a statement in Osogbo that the suspect, allegedly machetet his mother, Mrs Taibat Ayiola, to death at Akinleye Village near Osu last Friday.
"The reason for the killing is yet to be ascertained because the suspect has not given any reasonable cause for his action.
"The corpse of the victim had been deposited at the OAU Teaching Hospital, Ile-Ife for autopsy while the case is under investigation," said the police spokesperson.
Similarly, the police in Osun said it had arrested a 45-year-old man in Ikirun on Thursday for allegedly killing a man who bought a piece of land from him.
Taraba
The Chairman of  Nigeria Union of Teachers ( NUT ) in  Taraba  State, Alhaji Jauro Mafindi, yesterday advised  union members to maintain law and order in all their endeavours.
Mafindi said this at a press conference in Jalingo while reacting to the decision by some teachers to embark on a protest over non payment of salaries without informing the leadership of the union.
He said though teachers had the right to protest  non-payment of their salaries,  due process should be followed.
"To be frank with you, nobody officially informed me about the decision to embark on protest against the non-payment of our members'  salaries.
Senators Fault Buhari's Planned Farm Settlements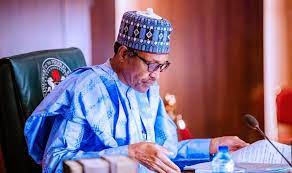 Some senators have expressed concerns over plans by the regime of President. Muhammadu Buhari, to establish farm settlements in each of the 108 senatorial districts in Nigeria.
They noted that any arrangement to acquire land by the Federal Government at the moment without giving details of what it would be used for, might face stiff resistance from various communities.
The President had last month, directed the National Agricultural Land Development Authority to set up the integrated farm estates in 108 senatorial districts nationwide.
Already, the policy has been greeted with criticisms from the leadership of the various ethnic groups in the middle belt, and southern part of the country, describing it as an attempt in disguise, to create grazing areas for cattle.
The Senator representing Edo South Senatorial District, Matthew Urhoghide, said the Federal Government should give details of the project before approaching state governments for land allocation.
He said, "We are in the Senate to represent our people. I know what my people want
"What we quarrel against is open grazing; we are not against ranching. We are not saying that a Fulani man that has a herd of cattle cannot come to the South to do the business of ranching but he cannot come to carry out open grazing.
"Grazing has two effects. It leads to wanton destruction of farmland. You cannot use animal husbandry to destroy crop farming. There are also criminal cases associated with it including murder.
"If the Federal Government is coming to get land in my state for ranching, it is okay because we need beef, which would be richer, when it is from the ranching system.
"However, the government should make its intention very clear on the policy to avoid major clashes and crisis."
Similarly, Senator Abba Moro, representing Benue South in the red chamber said government could make arrangements for herders to do the business of ranching but not at the  expense of the farmers.
He advised the Federal Government to go to the drawing board and come up with a modern arrangement to make ranching the way to go.
He said, "When government policies are viewed with suspicion, when citizens lack trust in government policies, then something is wrong.
"Until we address the root causes of conflicts between herders and farmers, and genuinely come out with the right way to go through dialogue, any policy that is thrown at the citizens will be looked at with suspicion which would cause some level of tension.
Senator Wants Improved Network For Results Transmission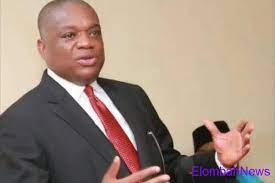 The Senate Chief Whip, Sen. Orji Kalu, says  Nigeria requires 95 per cent of national network coverage to enable electronic transmission of election results in the country.
Kalu said this in an interview with The Tide source yesterday in Abuja.
Recall that 52 senators on July 15 voted against electronic transmission of results in the forthcoming general election while 28 voted for and 28 absentees.
The senators insisted that the Independent National Electoral Commission should be compelled to seek clearance from Nigeria Communications Commission (NCC) while the National Assembly would have to approve the verdict of NCC.
Kalu, insisted the current network coverage was inadequate.
"I have never been against transmission of results , I only said we don't have adequate coverage where we live,this is the issue.
"We have coverage, but it is not adequate.
'Like Abia North Senatorial District where I come from, there is no adequate coverage, may be 43 per cent coverage, so how are we going to do that.
" I believe in electronic transmission,but I want to quickly urge the NCC to deploy their technology to ensure wider coverage; I believe in that process because it is transparent.
" I don't want to listen to officials who want to buy equipment and make commissions, I am telling myself the truth, if we even have a coverage of 95 per cent it will be okay, but we have below 50 per cent in the entire country.
"I am not talking about my constituency.
" It wasn't a party decision to vote against e transmission and not a clique decision, it was out of my conscience.
" I can only do what I will do that will benefit all Nigerians," Kalu said.
Igbo Stakeholders Decry Absence Of S'East Govs At Forum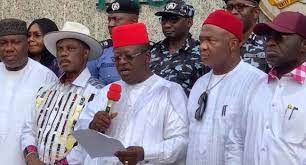 The absence of four Governors of the South-East in the Southern Governors' Forum meeting held last Thursday in Enugu has been strongly condemned by members of the Concerned Igbo Stake-holders Forum (CISF). 
The leader of the group, Mr Chukwuma Okenwa told newsmen in Enugu that there was no justifiable reason that would be enough for these governors to be absent in a meeting of such magnitude.
According to him, it was wrong particularly coming at a time when the region is battling socio-economic and security concerns stemming from the sit-at-home order issued by the proscribed separatist group, Indigenous People of Biafra (IPOB).
His words: "The absence of the Governors of Abia, Ebonyi, Imo and Anambra States leaves a lot to question the commitment of these governors to the growth and advancement of the South-East in missing a crucial meeting held within their geopolitical zone.
He further described as very disturbing the conspicuous absence of the Anambra Governor, Chief Willie Obiano, or a representative from the state at the meeting. 
Okenwa said that the body language of the South-East governors in recent times leaves no one to doubt that these governors have magnified their interest above that of the region and Ndi-Igbo in general.
"Their gaze at the forthcoming elections in 2023 is becoming an unbearable distraction for them in delivering their mandate to the people," he also lamented.
The group, therefore beckoned on Ndi-Igbo, regardless of political party affiliation, to unite and formidably negotiate a favourable space in the political scheme of things.
According to him, when this is done, we will ensure an unhindered growth and development of all Igbos, he added.
By: Canice Amadi, Enugu