My Fears For Yakubu's INEC …Of Partisanship, Bias, Untrustworthiness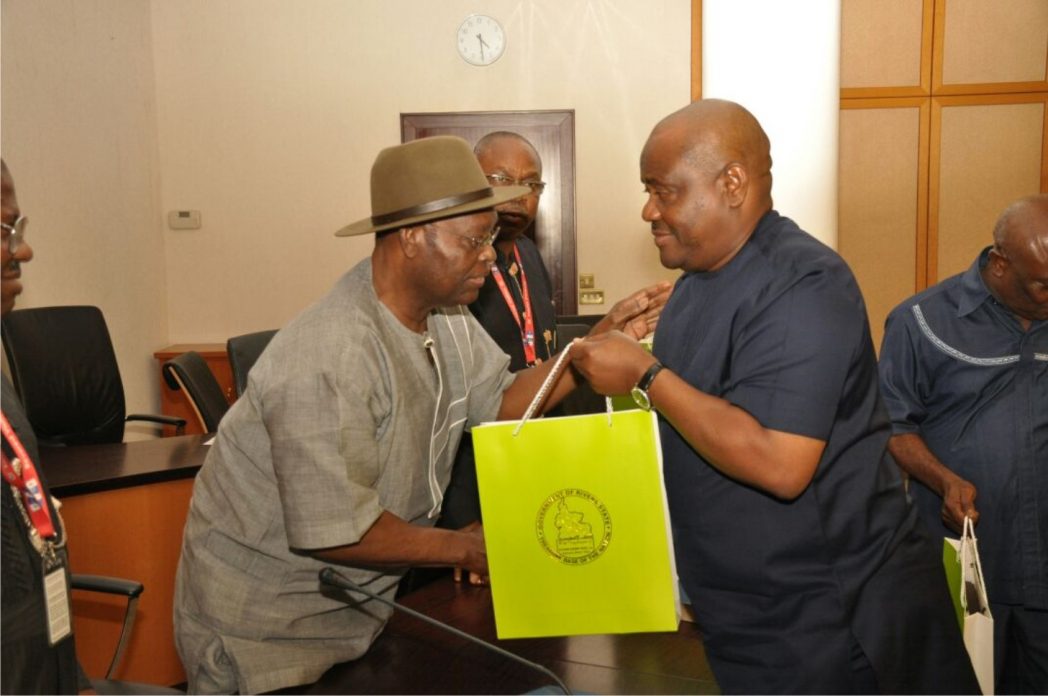 When the Goodluck Jonathan Presidency appointed renowned academic, frontline civil rights crusader and unrepentant apostle of democracy. Professor Attahiru Jega, as electoral umpire, the political plane in Nigeria agreed that the nation's Independent National Electoral Commission (INEC) would indeed be independent. Adjudged too forthright, no government, anxious to hang-on to power, would have risked considering Jega as first choice.
But because President Jonathan wanted to institutionalize true democracy, even at great risk to his re-election bid, he listened to public opinion which, at the time weighed overwhelmingly in favour of Jega, and went on to make the pronouncement.
The appointment of the current INEC Chairman, Prof. Mahmoud Yakubu failed to attract that measure of public acceptance. Infact, his, seemed an after-thought when, first attempt by the Muhammadu Buhari's Prsidency to impose a relation, Amina Zakari attracted fierce public criticism of unimaginable kind. It also revealed the obvious signs that Buhari would not be as 'careless' about power, as did Jonathan, to allow INEC be run by an 'outsider'. If not, being a southerner, since Jonathan appointed a Northerner as INEC Chairman, Buhari was under moral obligation to appoint a Southerner, for purposes of balance.
When Jega exited the office, he handed over to the next most senior, Ambassador Ahmed Wali, as Acting Chairman, but upon assumption of office, Buhari quickly chose a relation in INEC, Hajiya Amina Zakari as Acting Chairman amidst public uproar. It was in her replacement that Prof. Yakubu emerged as INEC Chair without any contributions by the Nigerian public as was the case with Prof. Jega's appointment.
The immediate implication is the fear that Yakubu may well be working only for the interest of his appointer and not for the furtherance of democracy as was the case with Prof. Jega. Many indeed voiced skepticism over the needed neutrality of Yakubu and the possibility to defend electoral victory against his appointor's party.
Public fears were proved right, when, within a short time, every election not won by the All Progressives Congress (APC) was declared inconclusive but those won by APC, conclusive, even in similar circumstances.
From Kogi to Bayelsa, and Rivers the same pattern of obvious partisanship ran through. When elections were seen going the way of the opposition, a make-belief violent atmosphere is conjured and those elections declared inconclusive for security reasons, to enable the APC more time to replan.
It is often said that one can fool some of the people all the time or even all of the people some of the time, but surely not all the people all the time. This is what INEC's criminal delay of rerun elections, for Rivers State and subsequent Senate reproach clearly magnifies. INEC bought time, repeatedly claiming insecurity in Rivers as reason for its inability to conduct credible elections, while in fact it was because, its attempts to subvert the people's will was resisted by voters in every step, even with the deployment of armed security in questionable numbers.
The Ruling APC has never hidden its desperation to control oil-producing states like Akwa Ibom, Edo, Rivers and Delta States. Infact, when the Supreme Court delivered judgement on Governorship polls on both Rivers and Akwa Ibom States, APC Chairman, Chief John Oyegun seemed heartbroken, and was quoted as saying, even with the fall in oil prices, Rivers and Akwa Ibom are not states we should lose to PDP.
With the governorship lost, and legislative seats in Rivers thrown open and up for grabs, by the in Appeal Court ruling, APC's hopes of controlling the state, by winning majority seats in the 32-member Rivers State House of Assembly and using that to ultimately unseat the elected PDP Governor, Nyesom Wike, was rekindled. That indeed was the calculation of both INEC and APC before the rerun of March 19, 2016.
To the shock of INEC, 10 out of 11 early results of election into the State House of Assembly went the way of PDP and with leads, in nearly all the remaining 21 others. Did that inform INEC's declaration of those election inconclusive, only to over-dramatize violence, violence not worse than that in Sambisa Forest where, Jega's INEC conducted elections in 2015?
The same signs followed elections into the three Senatorial seats, and those of 21 House of Representatives. With early favourable results and massive turn-out of Rivers people even in the face of the over militarization of the electoral preccints, it was made very clear that the APC could not win the rerun.
Sadly, after declaring the polls inconclusive, INEC did not see the urgency to conclude its work in Rivers. Meanwhile, for the purpose of the election INEC had carried-out a questionable re-posting of personnel which returned back to the State, the INEC Commissioner, who ran the state office under former Governor Amaechi in office. Did that suggest anything?
What informed that posting just days before the re-run? What special job was the Akwa Ibom Elder brought back to conclude, that he didn't before he was transferred out of the State?
But most annoying was the reported threat by a leader of the APC that since his party was denied the governorship, he would see how Rivers will be represented in both the Senate and the House of Representatives. A case of the dog in a manger, 'if cannot get it, nobody else should'.
True to that threat, INEC did not find any urgency in concluding elections to guarantee Rivers representation in the National Assembly. That was in spite of the fact that the PDP had swept nearly all House of Assembly, Senate and Representatives seats in the 2015 polls, but were reprieved by the Appeal Court ruling of December 11, last year.
That ruling had unseated the three Senators, all elected on the PDP platform, 12 House of Representatives members also of the PDP and a huge majority of State House of Assembly members. With the eventual re-run of March 19, 2016 producing 10 out 11 PDP seats, as many as 21 seats are yet to be filled.
That indeed was not only immoral on the part of INEC, it amounted to a grievous breach of the Constitution which emphasizes equal and adequate representation of all states in the Senate (Three each) and of the House of Representatives, according to Federal Constituencies.
The economic and socio-political denial stemming from INEC's refusal to conduct elections in a timely fashion, as directed by the Appeal Court, is indeed huge, retrogressive and undemocratic. Yet Yakubu's INEC felt unperturbed, even with repeated appeals and protestations by the Rivers government.
It is indeed condemnable that INEC would allow itself to be used in making Rivers a constant theatre of war, using inconclusive elections as excuse, and rather than claim failure, blames its ineptitude and obvious partisanship on security challenges.
Is not a shame that it would take the intervention of the Senate for INEC to quickly take a December 10 date for another rerun it has politicized for months, just to deny Rivers people their due? This is indeed why many are curious about what INEC hopes to achieve with the Rivers elections this time around.
Some have even asked: "If Rivers State's governor were APC, all Senators elected were APC and all the House Assembly seats declared vacant were originally won by APC, and also enjoys the amount of support the Wike-led PDP in the State enjoys, will INEC delay any re-run even if Boko Haram were operating in the State? From the Presidential elections to the State Assembly polls, a pattern runs through, that majority of Rivers people are pro-PDP. Expanded further, the same state has also been governed by the same party since 1999 and without jerrimandering of a criminal kind, the support cannot turn APC over-night.
Besides, within his very short period in office, Rivers State Governor, Nyesom Ezebunwo Wike, has through massive infrastructural development drive, further endeared himself and his party to the people, which makes rigging of the elections very difficult, event with battalions of armed men.
That is the reality on ground. A reality INEC seems reluctant to behold and has instead been moving against the tide by resorting to partisanship, criminal denial and delay tactics to buy time for a possible reversal of fortunes.
These are why many are uncomfortable with a Yakubu-led INEC conducting a free, fair and credible re-run. And worse still, a national election that would equal that by Prof. Jega's INEC by half.
My Agony is that a Federal Government that assumed power on the foundation of true democracy, found no reason to call INEC to order all these days even in the face of obvious denial of justice. Instead, it took a pro-active Senate to rekindle the people's hope for democracy, no matter discomforting the day gone had been.
If I were Prof Yakubu, with so much disapproval by the people and questions raised about my neutrality, I would disqualify myself by resigning honourably, as did members of the bench in Ondo.
Soye Wilson Jamabo
PH Law School Campus'll Be Best, Chiroma Confirms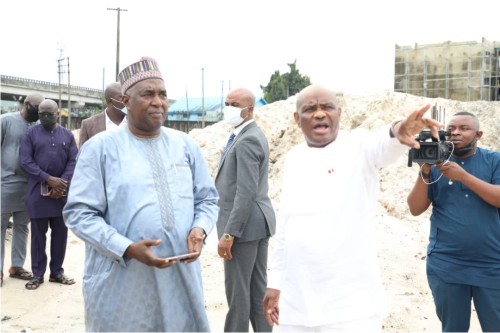 Director General, Nigerian Law School, Prof Isa Hayatu Chiroma, has expressed optimism that the new Port Harcourt campus of the institution would be the best in the country.
Chiroma made the assertion when he paid a working visit to inspect ongoing civil construction work at the Nabo Bekinbo Graham-Douglas Campus of the Nigerian Law School in Port Harcourt, yesterday.
The director general was accompanied the Rivers State Governor, Chief Nyesom Wike, to assess progress of work at both the Nabo Graham Douglas Campus, Rumueme and staff quarters at New Government Residential Area, Port Harcourt.
He expressed gratitude to the state government for the intervention to build and deliver the Port Harcourt campus in order to help address the challenge of inadequate lecture and accommodation space for the ever-increasing number of students seeking to acquire vocational legal training at the current campuses of the Nigerian Law School in the country.
"The last time we were here was when the ground-breaking ceremony took place, and today, there is massive construction going on, and there is progress. I want to thank the governor and the good people of Rivers State for this progress."
Chiroma, who observed that the teeming rainy season in Rivers State has slowed down the pace of work, noted that the amazing aspect of the project is that the quality of materials used for the raft foundation at the Nabo Bekinbo Graham-Douglas campus is world class.
"The kind of materials used with what we have seen on ground, it is unimaginable, it is excellent. I can assure you that the problem we will be having is about our students, who will prefer to be posted to this place with what I have seen.
"That is the battle we are going to be faced with. But, I can assure you that all our Law School Campus are the same, but with the development going on here, it is going to be a problem for us to decide who comes to Port Harcourt. From what I have seen it is going to be the best."
Facilities under construction at the Port Harcourt campus will comprise 14 structures, including 1,500-capacity classroom blocks, hostel blocks, students' multipurpose hall, 16 units' 3-bedroom flat staff quarters with swimming pool, gymnasium and lawn tennis court.
Other facilities are, library, moot court/law clinic building, sick bay, administrative block, cafeteria and sporting facilities for students.
Nigeria, Suffering From Leadership Failure, Wike Affirms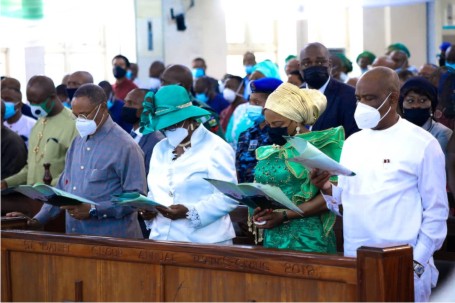 Rivers State Governor, Chief Nyesom Wike, has said that it was regrettable that 61 years after Independence, Nigeria was still grappling with leadership challenge.
The governor pointed out that because of such leadership failure, Nigeria was now at a point in its history needing God more than ever.
Wike made the assertion at the Interdenominational Church Service organised in commemoration of the 61st Independence Anniversary of Nigeria at the St. Paul's Anglican Church in Port Harcourt, yesterday.
The governor stated that there was hardly anything for Nigerians to celebrate as the country marks 61st Independence anniversary because its leadership continues to entrench hatred, mediocrity, promote ethnicity and religion.
"This is the time that Nigeria needs God more. The country is gone. Insecurity everywhere! Everyone needs to say God; we need you because man's leadership has failed this country."
The governor noted that, perhaps, the only thing Nigerians can boast of celebrating was the existence of the name, Nigeria.
"At 61 years, Nigeria is full of enmity, full of divisions, hatred, and ethnicity: A country that cannot put itself together.
"Everybody has responsibility; so, ask yourself questions, have I done my own part?"
Wike also observed the sorry state of Nigeria, and said at 61, it was far removed from being a country that can compete favourably with prosperous countries of the world, given its abundant resources.
The governor bemoaned what has become of the nation's Legislature that continues to approve anything for the Presidency, and not minding the consequences.
He also decried how the nation's Judiciary has succumbed to intimidation because its judges have abandoned their responsibilities out of fear, and wondered what fate Nigerians would have under such seeming tyrannical atmosphere.
"We cannot do the right things. Other countries are talking about how their elections will be transparent; we are talking about how we will rig the election in 2023.
"Simple thing, transmit election results electronically to show transparency, that really that the person you're declaring won the election but we are afraid."
"Where is the Legislature? A Legislature that cannot think, a Legislature, anything they bring is right, a Legislature that cannot say that Nigeria has nothing to regret from conducting free and fair election.
"A Legislature that you'll close your eyes, anything they bring, about borrowing, you say borrow. A Legislature that cannot say that this money we are borrowing, where is it? Where are you applying it? You have no confidence to ask questions.
"The courts have been intimidated. The judges have abandoned their responsibilities out of fear. You're seeing something that is wrong, but because you will be summoned in the night, you abandoned your responsibility."
Wike also blamed the woes the country has suffered on all Nigerians who have refused to do the right things, but rather allowed the wrong things to be perpetrated in all facets of the society.
He noted how ascendancy to leadership was no longer by merit but by ethnic affinity and religious consideration, even when such persons do not have the capacity required to function in such offices.
Speaking further, Wike berated the church leadership over the inordinate dressing of a young man that he saw in the church, and attributed such sight to lack of enforcement of discipline in the church.
In his sermon, Bishop of the Diocese of Niger Delta North, Rt. Rev. Wisdom Ihunwo, noted that only foolish people despise God and attribute their successes in life to personal efforts and ingenuity.
Ihunwo said such foolish people abound in Nigeria because they have hearts of corruption, treat humanity with disdain and delight in doing abominable things and divert public funds for personal use.
According to Ihunwo, it was baffling that despite having leadership over the country, there was unabated spree of killings, a seemingly thriving kidnapping business with some officers of the military killed without drastic measures taken to return Nigeria to the path of sanity.
While charging the church to rise to speak courageously against wickedness in the land, Ihunwo declared the judgement of God upon the sponsors of such killings and kidnapping that have put Nigeria in a pitiable state that its people cannot celebrate independence of the country at 61 years.
Special prayers were said at the service for God's favour and grace upon Nigeria and its leaders, Rivers State Executive Council, Judiciary and the Legislature, for the governor and his family, as well as the church and its leaders.
Dreams To Achieve Peace, Dev In N'Delta Achieved, FG Boasts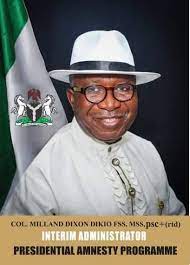 The Interim Administrator, Presidential Amnesty Programme (PAP), Col. Milland Dixon Dikio, has said that the Federal Government has achieved its dream of moving the Niger Delta from incessant protest to peace and development.
Dikio said this, last weekend, when an ex-militant, High Chief Biobopere Ajube, was conferred with a chieftaincy title in Arogbo Ijaw Ibe, Beleukoriwei (Pathfinder) by the Paramount Ruler of the kingdom, Pere Zaccheaus Doubara Ebgunu, in his palace in Arogbo, Ondo State.
According to him, the present administration has succeeded in curtailing the restiveness in the region through engagements with the ex-militants.
He assured them that government would not renege in its promises to ensure that the region and its people are developed.
Dikio called on ex-agitators to emulate the disposition of Ajube in peace and entrepreneurship.
He lauded Ajube for leading the charge for a peaceful and prosperous Niger Delta, noting that he was the face of what can happen in the region.
According to him, "with the likes of Ajube, who had undertaken the task of having 400 ex-agitators trained in his Bradama facility under the PAP's Train, Employ and Mentor (TEM) model, the dream of moving the Niger Delta from incessant protest to peace and development is achievable.
"We're here to tell this community and indeed the world what Ajube means to us. He is very special and we're excited that he bought into our vision in PAP which is tailored to change the narrative in the region.
"He took the lead of our Train, Employ and Mentor initiative and has pledged to have 400 of our people trained in his facility.
"He is the face of what can happen in the region and there is no doubt that with people like him, the Niger Delta can truly be the place to live and do business"
Ondo State Governor, Rotimi Akeredolu, who was represented by his Deputy, Hon Lucky Aiyedatiwa, described Ajube as a proud son of Ondo, who had made a tremendous impact in the lives of his people.
He said the honour was a testament of all he had been doing for his people, and urged him not to relent but extend similar gestures to other parts of the state.
"We're gathered here to celebrate a man who through self-development and engagement is where he is today. We're proud of him as a true son of Ondo State. All he thinks about is development, peace and empowerment which is a good thing".
Also speaking, former Managing Director of the Niger Delta Development Commission (NDDC), Timi Alaibe said Ajube, during the height of militancy in the Niger Delta, was grossly misunderstood by the Federal Government but as head of the Amnesty Programme, he stood firmly by his side, to explain that he meant well.
He said, "This honour is well deserved. The story and struggle of the emancipation and dealing with the issues in the Niger Delta will not be complete without the mention of High Chief Bibopere Ajube. The story is deep for some of us.
"So, I'm proud that we're gathered here to celebrate peace, excellence, leadership, strive for sustainable development, honest, and sincere man that loves his God. I know him when he had nothing. He is a man that has the interest of his people in his heart".
The Traditional Ruler of Arogbo Ijaw Ibe, Pere Zaccheaus Doubara Ebgunu, said it was not a mistake that Ajube was honoured with the highest title, noting that the kingdom has been blessed by him and decided to display that by conferring the prestigious title on him.