Expert Decries Dependence On Foreign ICT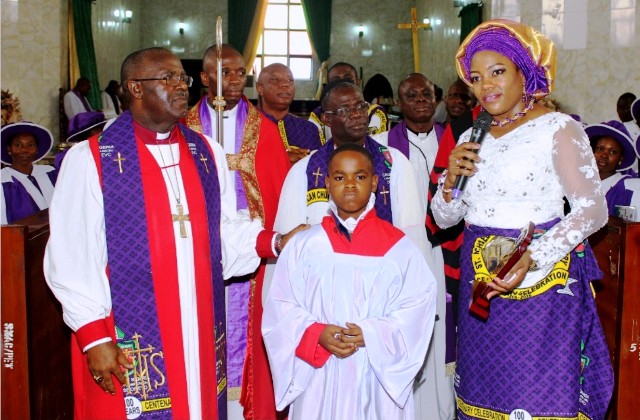 An Information and
Communication Technology (ICT) expert, Mr. Samuel Bekwele, has decried the continuous dependency of Nigeria on foreign ICT packages, describing the drive as a disincentive to enterprise development in the country.
Bekwele, who spoke with The Tide in an exclusive interview, in Port Harcourt, said only a local based ICT incentive can boost productivity in every sector of the Nigerian economy to promote employment generation and raise the people's standard of living.
The ICT expert, who runs an indigenous soft ware development company in Port Harcourt, with specialisation in Engineering Design, Desktop and Android application, said Nigeria was losing much money in patrionsing foreign ICT products.
At 56, he said, Nigeria should not remain a consuming economy but think outside the box to promote local-based technology and industrial revolution through the use of local ICT applications.
Apart from promoting efficiency in the educational, development and small and medium enterprises, he said, ICT can be used to tackle insecurity and financial crime in Nigeria.
He said it was easier to trace money laundering and financial hackers through the deployment of appropriate software packages through forensic analysis and investigations.
He added that the security operatives should be aided to develop data-base of people resident within specific localities to check activities of outlaws.
Bekwele also urged the governments at all levels to muster the political will towards policy formulation and implementation, especially in the area of research and development to stimulate indigenous technological growth.
He also cautioned against the politicsation of the power sector, and recommended that power generation and distribution should be given priority attention by the government.
The ICT expert also cautioned youth against the penchant for paid jobs, and urged them to be creative and self-reliant, noting that only enterprise development can bring the country out of economic recession.
Taneh Beemene
EFCC Arrests 27 Suspected Illegal Oil Bunkerers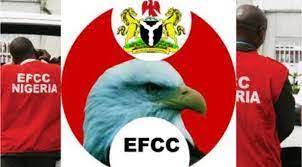 Operatives of the Port Harcourt Zonal Command of the Economic and Financial Crimes Commission (EFCC), have arrested twenty seven (27) individuals in connection with suspicious illegal oil bunkering.
The information was contained in a statement by the Commission and made available to newsmen.
According to the statement, the suspects were arrested last Friday, at Ahoada Local Government Area.
The suspects are: Mohammad Bello; Abubarkar Umar; Abdulkarim Ibrahim; Mohammad Bashimu; Bello Mohammad, Abdullahi Murtala; Paul Paparoman; Abdullahi Ibrahim; Usman Abdulahi; Illiyasu Ibrahim and Idris Dahiru.
Others are Hussaini Yaiu; Bala Audu; Ibrahim Muhammad; Auwal Abdulsalam; Laminu Yusuf; Suleiman Abubarkar; Abdulahi Musa; Mamuda Abdulahi; Edima Samuel Gospel; Nural Abdulahi; Dauda Adamu; Adamu Ibrahim; Ali Abah; Sabiu Sani, Azumi Blaik and Keshim Ordu.
"They were arrested in a random raid conducted by the EFCC, based on verified intelligence on their alleged illegal oil bunkering activities.
"In the course of the arrest, large quantities of products suspected to be illegally- refined Automotive Gas Oil (AGO) were found with them. Twenty (20) jerry cans and 25 litres of the products, stored in drums and tanks, ready for onward transportation to various locations, were intercepted.
"The suspects would be charged to court as soon as the investigation is concluded", the statement added.
LG Boss Tasks Law Students On Diligence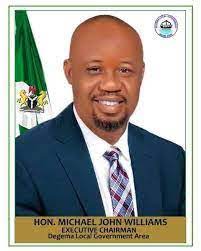 The Chairman of Degema Local Government Area, Hon. Michael John Williams, has counselled Rivers Law Students to be diligent in their academic pursuit, by paying attention to the core values of patience, learning and perseverance.
The Chairman gave the counsel when the students' union, under the aegis of Law Bar Council (LAWBAR), Rivers State University, paid him a courtesy visit at the council headquarters in Degema.
Admonishing the students, the council boss noted that the legal profession was about service to humanity, adding that for them to succeed in the profession, they must be willing to learn from good mentors who had gone ahead of them.
The Chairman who harped on mentorship and apprenticeship, noted that "if you cannot learn well, you cannot lead well," adding that apprenticeship and mentorship were interwoven.
He charged them not to disappoint their parents and the society, by taking their studies seriously and shunning sharp practices that may ruin their future.
Earlier, the LAWBAR, an affiliate union of the Law Students' Association of Nigeria (LAWSAN) had, while inviting the council boss to attend their forthcoming LAWSAN Call To Bar Ceremony, billed for October 6, 2021, at the Rivers State University, as Special Guest of Honour, commended him for his giant strides in office.
They noted that the choice of the council chairman to speak to the young lawyers on mentorship, as the only non legal practitioner at the event, was based on his many achievements, which had endeared him to Degema people and beyond.
"Our choice of you is premised on your developmental strides in Degema Local Government Area, which has brought you to spotlight as a role model to aspiring leaders like us within and outside our dear State.
"It is therefore with great sense of delight and with penchant humility that we inform you that you will be admonishing us on how to succeed in life beyond our profession vis-a-vis life after school," they noted.
NSCDC Arrests Man For Alleged Threat To Life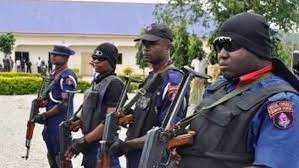 The Nigerian Security and Civil Defense Corps in the State has denied arresting and unlawfully detaining one John Jamiu for two fighting as alleged by his friend, Victor Chukwu.
The command admitted that the suspect was arrested based on information of threat to life in their station by one Cecilia Chukwu on September 6.
The security agency said this was after Cecilia had reported that a hoodlum wanted to kidnap her children.
In an interview, the spokesperson of the command, Akin Oguntuashe told newsmen that the suspect confessed that he was hired by one Tiger.
The NSCDC spokesperson, who confirmed that the suspect was granted bail but could not meet the bail conditions, said Tiger was a kingpin who was responsible for the alleged threat to life.
Oguntuashe further stated that the command was lawfully empowered to arrest any suspect, adding that after investigation the command can hand over the suspect to the relevant security agency for prosecution.
Recall that Victor Chukwu had accused the NSCDC, Rivers State Command of illegally detaining his friend, John Jamiu for more than five days in a case of two persons fighting.
Chukwu told newsmen that her sister who resides at 306 Ikwerre road, Port Harcourt called her on phone that her neighbour with children were fighting her.
According to Chukwu, he arrived his sister's house an hour later with his friend John Jamiu to know from the woman what transpired between them but the woman was not in the house.
Chukwu stated that he was surprised when the sister's neighbour brought personnel of Nigeria Security and Civil Defence Corps (NSCDC) to arrest his friend Jamiu rather than going to the Police if she had any complaint.
He disclosed that he went to the headquarters of NSCDC but they denied that his friend was in their custody as at last Tuesday.
He claimed that Jamiu's friends were only allowed to see him the next day, (last Wednesday) when they brought food for him.