Privatising Nigeria's Petroleum Industry (1)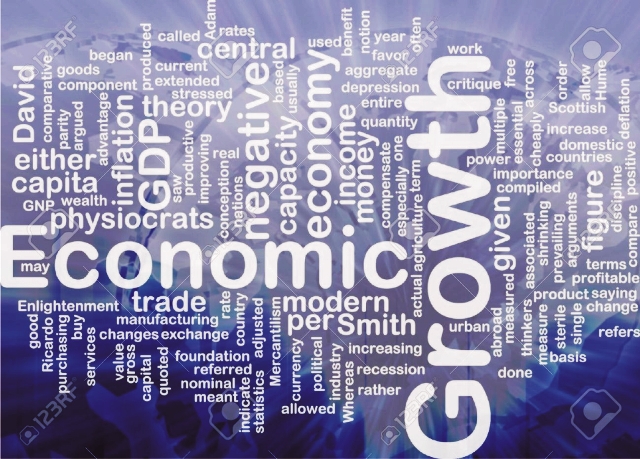 The Nigerian economic
and political lexicons had never been in want of the right choice of words when government decides to intervene in the affairs of the petroleum industry. This is more so as the Petroleum Act 1969 Now Cap 10 Laws of Federation of Nigeria 2004, which supervises and regulates the industry from which the NNPC Act 1977, was derived, authorises the government to intervene.
The 1969 Petroleum Act  also made NNPC a vertically integrated national oil company which means that NNPC can engage in exploration, production activities, transportation, marketing, supply and distribution of both crude oil and petroleum products ( upstream and downstream activities) .
This is one of the greatest undoing of the corporation as these activities are quite enormous for just one corporation, hence the various calls for its unbundling and restructuring. Thanks to the restructuring of 1988, which saw the creation of twelve departments out of the corporation but sadly enough, all of them were both in spirit and letter appendages of the NNPC.
For these reasons, they could not discharge their functions optimally and efficiently as the various departments were caught up by regulatory capture; each of them could not function independent of their farther and in particular, the Department of  Petroleum Resources (DPR) which is industry regulator. No thanks  to the non -passage of the Petroleum Industry Bill (PIB), which seeks to correct some of the challenges facing the industry.
I argue strongly that the non- passage of the PIB by the National Assembly is contributing to the regulatory uncertainty which faces the government in the petroleum sector, afortiori to the economic hardship that is currently strangulating Nigerians of all strata and the continuing environmental degradation of the Niger Delta region by oil companies operating in the region.
This is more so as poor regulatory framework in a regulated economy such as ours would lead to an unstable petroleum industry.
Conversely, a dynamic, robust and proactive regulatory benchmarks could revitalise an ailing public institution. Furthermore, a robust law could compel the government, to maintain certain level of standards of public services for its citizens in terms of  the supply of petroleum products. The absence of any proactive legal regime in the industry has orchestrated regulatory and economic policy uncertainty in the sector in Nigeria
President Muhammadu Buhari-led government in its wisdom, has correctly or incorrectly intervened just like his predecessors in the affairs of the corporation, by announcing a new price band for the PM.
The reason government gave was that NNPC could not adequately supply more' than 50% of the petroleum products requirements of the country and  that the  independent marketers could not, under the prevailing price regime, secure enough forex for the importation of petroleum product without recording a loss. The government also argued that the new price regime is the only way to make  the product available and reliable for Nigerians.
However, it could be argued whether there is any need for govemment to be engaged in the control and management of the NNPC. The nature and extent of this control and management seems less clear but sometimes desirable.
Given the international nature of crude oil market, the capital intensive nature of the petroleum industry and the importance of petroleum as a catalyst for economic development in most countries , it would not be difficult to argue for the government's control of this sector.
However, historically, governments are not good managers of resources. The examples in Britain and Normay could suffice here. In Britain, the control and management of British Petroleum in the UK was formerly under the supervision of the UK's govemment but was later  fully privatised, hence the
efficiency of the BP petroleum with huge presence in more than 100 countries of the world.
Norway oil was also fully owned by government but was later unbundled into two private independent companies with one saddled with policy matters while the other is engaged with investment and portfolio management.
Thus, the failure of NNPC in Nigeria to deliver efficient services after 47 years of its existence calls for a rethink of the government's continuing direct control and management of the petroleum industry, in any guise, including the fixing of prices of products. This call has become all time imperative.
It has been restated overtime that to correct the market failures in the petroleum sector, the best govemment could do is to set out enabling environment, ensures stable legal, political and social environment for private partners to engage in the development of petroleum resources;  leaving the industry to fix prices based on economic forces of demand and supply, while the government maintains some form of control through firm regulations and fiscal policies.'
Dr Dike is a senior lecturer, Rivers State University of Science and Technology, Port Harcourt.
Samuel C. Dike
Towards Promoting Inter-African Trade
There is a great need to encourage and promote trade between African countries now than ever before; especially now that globalisation has made the world a global village. And in this millennium, when there is so much advancement in knowledge, information, science and technology. Moreover, most continents of the world are doing so much to improve and increase trade–business transactions between their countries–in order to garner foreign exchange. For instance, the European Union (EU), Asia- Pacific, South American, North America etc, particularly the EU who are doing their utmost best to increase trade among and between member countries as well as with the rest of the world.
As it stands, Europe is the most integrated continent in the world and this system and process of integration was made possible by deliberate policy and action over time — in terms of communication and transportation; whether by air, water transport, land, railways transport etc. Making ease of travel and doing business after in the continent and among member countries very convenient. Also, the various borders of the different European countries do not make it cumbersome and difficult for travellers or visitors whether on business or leisure as tourists. By removing every encumbrances and bottlenecks like unnecessary check points on the way or causing of delays and making unwanted demands from travellers and visitors access to markets, trade fairs, tours and exhibitions.
Africans need to integrate, encourage free trade and free movement of persons and goods within the continent among member countries. African nations need to export to fellow member countries and import from member countries. What is usually the case is that African countries export and import from Europe, America or Asia at the detriment of other African countries. This ought not to be so, as some African countries produce agricultural products and Africa as a whole is heavily dependent on imported food. Africa has the propensity and capacity to produce and export semi-finished products like African textiles-fabrics, leather works of all kinds –bags, shoes, belts, wallets; hides and skins etc, art works and hand crafts, that and the rest of the world which can earn foreign exchange.
This will help promote tourism–leisure and travelling– within Africa and among member countries. Thereby processing and improving gross domestic product (GDP) and per capita income of African countries among so many other advantages which is done in EU countries, Asia-Pacific.
Be that as it may, the African Continental Free Trade Agreement Act (AfCFTA) as conceptualised and envisaged by the African Union (AU) is laudable and apt to help facilitate and promote free trade and free movement of goods and persons within the continent but will be more effective and impactful if more pragmatic and proactive measures are applied. Encourage foreign direct investment (FDI) to increase local manufacturing capacity.
Solid minerals like diamonds, uranium, gold, crude oil, copper etc available in African should be enhanced and improved upon – the way and means of mining and prospecting like it is done in the South American countries of Peru, Argentina, Bolivia, Chile, etc; the tourism potentials of the continent should also be better developed and enhanced to earn African countries more foreign exchange.
Efforts have been carried out under the aegis of the various sub-regional economic blocs like the Southern African Development Cooperation Commission (SADCC), Economic Community of West African States (ECOWAS) and the East African Development Commission (EADC). All these sub-regional groups; SADCC for Southern Africa, ECOWAS for West Africa and the EADC for Eastern Africa have made concerted efforts at different times into city policies and programmes to help improve and increase inter-trade between countries within its region like the ECOWAS – Free Trade Passport protocol.
The African Union and these sub-regional groupings need to help make Africa integrate and become cohesive. Though that does not mean they will lose their individual identity and independence.
The world is interdependent, we all need each other for Europe and USA to be going to China to produce and manufacture most of its products and consumer goods all in the name of outsourcing. For India to be handling majority of the ICT jobs outsourced to it from the advanced countries speaks volume.
Africa with its huge amount of human resources can compete and have a stake in this large ICT outsourcing market to earn foreign exchange and improve the standard of living, thereby reducing poverty of Africans.
Going forward, the AfCFTA will help facilitate and enhance African exports when fully implemented not only to African countries but to Asia, Europe, America and the rest of the world; bringing to Africa the much needed development in terms of infrastructure, employment, improved standard and conditions of living, reduction in poverty and hunger — because these scarce foreign exchange earnings will bring a lot of change and prosperity to the African continent.
Hitherto, in the 15th and 16th centuries, many empires and kingdoms on the continent had trade links, exporting and importing goods from the Portuguese, Spaniards, Italians, British and other Europeans. Examples are the Benin Empire, Songhai Empire, Kanem-Borno Empire, Dahomey and Ashanti Kingdom, Bantu etc.
By: Sampson Ayooso
Ayooso, a public policy analyst, wrote from Port Harcourt.
Horace, a Roman poet once boasted that his poetry will outlive man made monuments. He wrote in Latin "exegimonumentum aere Perennuius". Meaning, I have made a monument more lasting than the bronze. (An enduring legacy). The implication of his claim is that his work is engraved in the hearts of men.
This is what happens to every good deed of man to his society, material or intellectual. In the political sphere, Former Senate President late Chuba Okadigbo in his reflection on the affairs in his state in the Second Republic spoke about governance, when he called out on the former Governor of his state saying, "no meaningful projects and no quotable quotes".
This kind of observation should ordinarily arouse a prognosis of governance failure in Nigeria. Why do leaders fail to make reasonable impacts in government?
What are the parameters to measure the success of a leader in governance? Late Senator Chuba Okadigbo had summarized it in the two ideas of that phrase, "No meaningful projects, No quotable quotes". The implication is that a leader must accomplish the primary reason for going into social contract with his people state, nation or constituency.
A leader must justify the mandate given to him by his people. That mandate is to provide the good things of life such as visible social infrastructure and the right environment for business and economic growth. A good leader must also be a motivator, an intellectual whose words can bring hope and add value to human civilization. This is why many leaders write books and other intellectual writs.
Nelson Mandela is a leading light in this leadership enterprise. Bill Clinton, Winston Churchill, Abraham Lincoln, Nnamdi Azikiwe, Obafemi Awolowo, Peter Odili and a host of other past and present leaders including, former Governor Celestine Omehia of Rivers State.
Almost always, leaders write books after the expiration of their tenure as part of their accomplishments in office.
A leader is a builder of hope. Broadcasts and speeches from leaders, governors and other political office holders inspire hope, they are quotable quotes that can be engraved in the hearts of men.
Abraham Lincoln's Gettysburg declaration on Freedom and Liberty in 1863 has remained a sublime quote from generation to generation. This declaration has continued to be an inspiration for democratic values the world over.
The Quotes on Marble on the back page of The Tide Newspapers ,as well as Words on Marble on RSTV, Catalogue quotable quotes by Governor Nyesom Wike. These quotes are capable of reminding Rivers people of their civic obligations and responsibilities of government to the people. The quotes can inspire hope which can conquer desperation. Governor Wike was recently quoted as saying "politics is a game of interest and you must make sure everybody is fully involved. Here the governor is preaching inclusiveness in governance and participation in politics.
Therefore, good political leaders must provide good social infrastructure to the people and be a pathfinder for positive values, through words and actions. Indeed these values can remain enduring legacies, if properly placed and articulated. Calvin Coolidge once wrote "No person was ever honoured for what he received. Honour has been the reward for what he gave."
Society recognizes concrete achievements by persons. Only those who put the interest of society first, above personal gains, qualify as worthy recipients of honours.
Indeed like Horace the prolific roman poet, there are many who have given enduring legacies to society. These include writers like Soyinka, Achebe, Gabriel Okara, Elechi Amadi and Others.
What writers give to society is more enduring than a bronze statue.
The values that they give are more penetrating than political dispensations that bring pain and penury to the people.
The problem with the society of today is the declining culture of reading; it is indeed very difficult to articulate the factors that are responsible for the decline in reading among the population especially among young people.
However, there is the need for those who desire to lead to embark on reading and learning the art of leadership.
No wonder Aristotle contented that only philosopher kings should be given the opportunity to govern society. The days When people unleash themselves on the rest of society with little learning and no capacity to lead is over.
The Nigerian Political class has failed the nation in their choice of leaders, because the process is usually flawed. The electoral process is that which is controlled by the conspiracy of a few who put pecuniary considerations and affluence over the capacity to govern a multi-ethnic, multi-religious vast country like Nigeria. Knowledge is power. The earlier those who lead begin to make efforts at gaining from the knowledge bank that abound in books the better.
You cannot give what you do not posses: reading and learning from other cultures from the literatures that abound within in different fields of human endeavour will broaden the horizon of leaders. Innovations come from social consciousness. Benefitting intellectual enterprises is key to progressive leadership. only leaders who follow the trend in human development and the great expanse of growth in human culture make their nations great in future.
There should be effort among leaders to ensure that they cultivate intellectual enterprise of reading and writing as well as encourage the reading and writing culture. Professor Chinua Achebe described Literature as knowledge bank and the writer as a teacher. Great leaders like Churchill, Bill Clinton and Nelson Mandela left legacy of good leadership and their monuments are there, but their enduring legacies are their writings on good governance and leadership, which current leaders need to draw examples.
By: Bon Woke
Conditions For Sustainable Change
Obviously, Nigerians are longing for a meaningful change this new year, because what they experience, as promised in the past, is not considered satisfying enough. A sustainable change is a change for the better, which does not wear a meretricious face and cosmetic adornment that cover up ugliness and decrepitude. Rather, a sustainable change comes with values that bear qualitative durability, but also demands readiness on the part of the masses. Readiness to embrace a sustainable change can be compared to clearing and preparing the ground before the planting of crops would take place.
Crops planted in farmlands that have been properly tilled can be compared to structures built on firm and solid foundation, capable of withstanding storms and jolts. It is obvious that where and whenever there are mass clamours for change, there must be some cracks in the foundation and health of the nation. To continue to ignore persistent clamours for a meaningful and sustainable change, or to resort to padding and cosmetic measures, is comparable to postponing an inevitable stormy change. Those who can feel the pulse of the Nigerian masses, know that there is a diminishing sense of meaning, neither would duplicity and subterfuge be able to revamp the feeling of despair.
Like the Rome of Shakespeare's Titus Andronicus, a few embittered Nigerians have been heard to describe their country as "a wilderness of tigers". Such symbolic tigers are comparable to a situation where a nation is helplessly held hostage by a faceless cabal; nor would any honest observer say frankly that no such situation exists in Nigeria. Such state of anomy is not new in history, but usually man-made.
It is gladdening to say that Nigeria is blessed with the presence of citizens who can be described as seeing and knowing, even when they would maintain a silent reserve in the face of gloom and social anomy. They choose such a posture largely because they know how unhelpful it can be to offer peal to swine. Therefore, the essence and principle of readiness as a precondition for a change that would be sustainable has to do with letting the masses stew in their own juice. Then value would be given to appropriate change at the appropriate time. In plain language, it can be said that Nigerians are not ready yet for a meaningful and sustainable change.
Even if a radical group of armed men and revolutionaries brings a forceful change in Nigeria now, such effort would be bloody and futile, because the ground has not been prepared to embrace and sustain such change. So long as there are Nigerians who are capable of offering themselves to serve dark purposes for a fee; and so long as there are Nigerians whose decisions, choices and actions do not arise from deep personal conviction, readiness for a sustainable change is lacking. It is also obvious that the cabal that has held this country hostage, deliberately use mass poverty and terrorism as tools for social control.
Let it not be forgotten that meaningful and sustainable changes, where they succeeded, had a long period of incubation and nurturing, which must be rooted and anchored in the minds of the people. Then readiness for a change would not accept gold for a bride, or be cowed and intimidated by Armoured Personnel Carrier (APC). The study of history would confirm that sustainable change of status quo does not come easily or quickly because oppressors and predators are not known to choose the line of class suicide. They always fight back!
The uniqueness of the Nigerian situation is that the game is not an exclusively Nigerian affair; rather, Nigeria is merely one of the theatres of action. Countries that pledge support and offer to help would not send their drones and weapons of mass destruction free of charge, neither would the loans they give be forgiven. They would insist on their "fair flesh, to be cut off and taken in what part of your body pleaseth" Shylock. The situation is such that 85 per cent of Nigerians are not aware of what is going on, neither do they see the benefits or dividends of democracy. Frankly, it is better for those who are ignorant of the realities on the ground, because the situation is scary.
Historically, wars of survival, especially class or ethnic ones, do not take the face of aggressive hostilities at the beginning. Rather, foundations are made long in advance to build bridges of support, understanding and partnership, whereby a trap comes in: "If you cannot beat them, then join them!". Condition for joining them can include having to serve against the interests of your own people or constituency. Similarly, the political economy is skewed to service the game of monopoly.
The Nigerian version or variation of this cold war of wits has many interesting episodes, one of which has to do with the secrecy involved in oil blocks allocations. Another episode has to do with the structure of the nation's security and intelligence arms of state. Long ago, Professor Omo Omoruyi had the courage to say that these arms of government were deliberately structured to serve the interests of a definite ethnic nationality. It may also interest readers of this material to know that the death of General Maman Vatsa as a coup plotter and Gideon Okars' failed coup, raise a number of issues which we deliberately ignore.
Therefore, the issue of readiness for a meaningful and sustainable change goes beyond "restructuring" and the glib talks associated therewith. Neither would reviving Biafra address the jinxed situation. My late friend and colleague, Professor Tam David-West, knew so much about the issue of a sustainable change in Nigeria, that his verdict was that Nigerians are neither ready nor serious. According to him, so long as there are billionaire oil barons who rarely know what a barrel of oil looks like, and Nigerians whose conviction or conscience can be bought over with oil block allocation, we are not ready for any sustainable change. There predators hold sway!
So, the predators and caterpillars of Nigeria's commonwealth know the game at hand and the strategies of setting asunder the ranks of those who are jealous of them, so that the coast gets free for them to cruise unchallenged. Their tentacles are numerous and strong, such that those who would not want to die a dusty death dare not upset the feast of the winning champions. Happy New Year to readers.
By: Bright Amirize
Dr Amirize is a retired lecturer from the Rivers State University, Port Harcourt.