Shell Regrets Huge Decline In Crude Production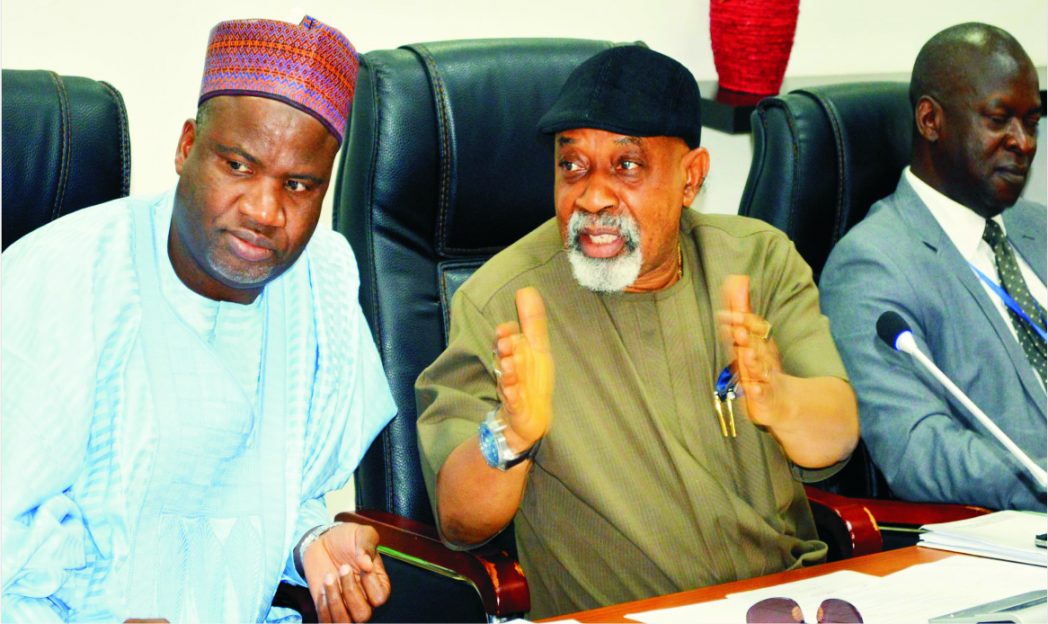 The Country Chair, Shell Companies in Nigeria, Osagie Okunbor, has said recent attacks by militants in the Niger Delta region have contributed to a "significant decline" in production levels.
Okunbor said unrest in the region had impacted on production, delays to projects, devastated the environment and ecosystems, and increased revenue losses for government.
The country chair, who is also the managing director of Shell Petroleum Development Company of Nigeria (SPDC), said this in Port Harcourt, yesterday.
According to him: "These illegal acts also have severe environmental consequences. In addition, security threats mean both our development and operating costs are higher than in many other operating environments globally. Ultimately, it means that available funds for the industry don't stretch as far as they would, if we had a safer operating environment.
"It is clear that security of our assets and people is key to our operations, and the Federal Government has rightly said it will work to ensure a safe and secure working environment for everyone, not just international oil companies", Okunbor added.
He gave year-by-year details of the incidents, saying that in 2015, theft of crude oil on Shell assets was 25,000 barrels of oil per day, compared with 37,000 bpd in 2014.
The number of sabotage-related spills declined to 93 incidents compared with 139 in 2014.
In 2015, the decrease in theft and spills was also in part due to divestments in the Niger Delta.
He added that both theft and sabotage were still the cause of about 85 per cent of spills from Shell's pipelines in the region.
Susan Serekara-Nwikhana
Money We're Spending On Cancer Hospital Justified -Wike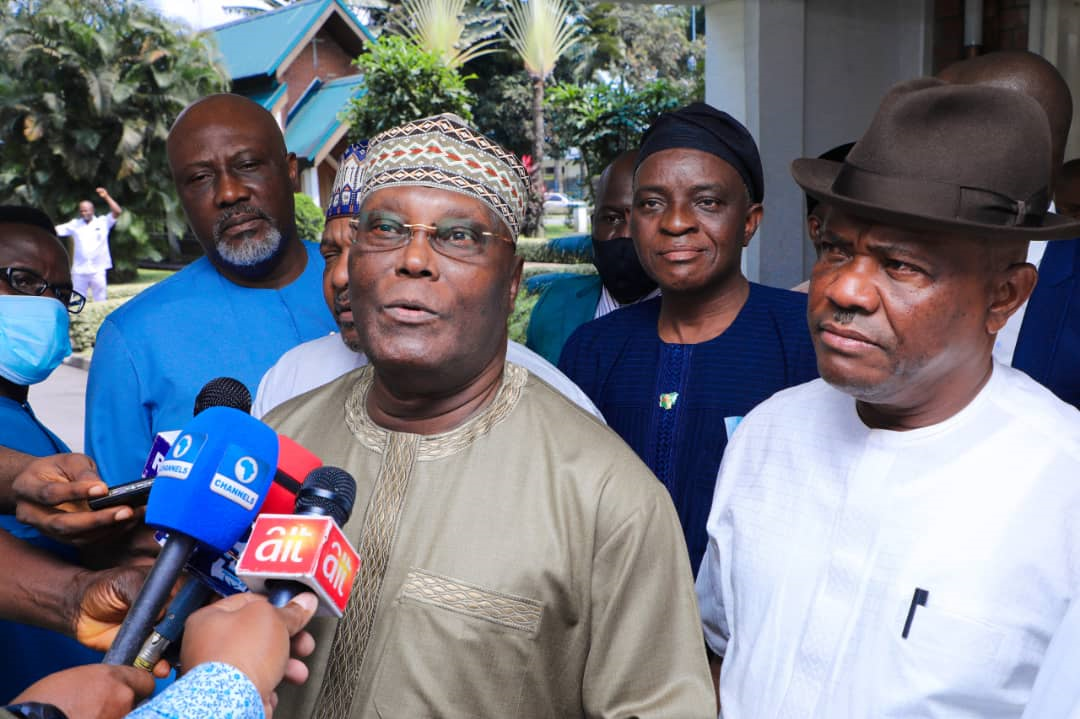 The Rivers State Governor, Chief Nyesom Wike has declared that the money his administration is spending on the Dr. Peter Odili Cancer and Cardiovascular Disease Diagnostic and Treatment Centre in the state is not a misplaced priority.
The governor made the assertion, yesterday, when he visited the project site at Rumuokuta in Obio/Akpor Local Government Area, to inspect the progress of work done already.
Wike said that no amount of money spent in putting in place facilities that will secure the health of all residents in the state will be considered a waste.
"I'm very happy that the money we have spent here is not a misplaced priority. The healthcare of our people is important to us.
"It will save the time people travel overseas for cancer treatment. I think it will be something every Nigerians will be happy with. Here will be like a tourist centre. It has helipad, and doctors' quarters. In case of emergency, they will fly in helicopter to this place and doctors who stay here will attend to them."
The governor explained that the State government decided to build doctors' quarters within the precincts of the Cancer and Cardiovascular Disease Diagnostic and Treatment Centre so that no doctor will claim he is unable to attend to patients timely, particularly in emergency situations, because of distance of where he stays to the hospital.
The governor expressed satisfaction with the pace of work done in view of the gigantic nature of the project and the difficult topography that requires massive piling.
"We have confidence in Julius Berger and having come here today, I think they are on schedule. We are happy with the level of work.
"It's not a job you must rush. They are taking their time to make sure they give the citizens of the state the best and to Nigerians in general.
"You knows it is a specialist hospital, the first of its kind in this country. We are quite comfortable and confident that by end of July 2022, they would have handed over this very important project to the State."
The Regional Manager of Julius Berger Nigeria PLC, Juergen Fischer, said they are conscious of the promise they have made to the governor to deliver the project as agreed.
Already, he noted, the milestone achieved has surpassed what was initially expected because they have done ground piling and concluded the critical baseline underground structural work done.
"You can be sure that by the end of July as we promised his excellency, we will deliver this hospital. We are a little bit ahead of schedule even in the rainy season."
US Lawmakers Stop $875m Defence Equipment Sale To Nigeria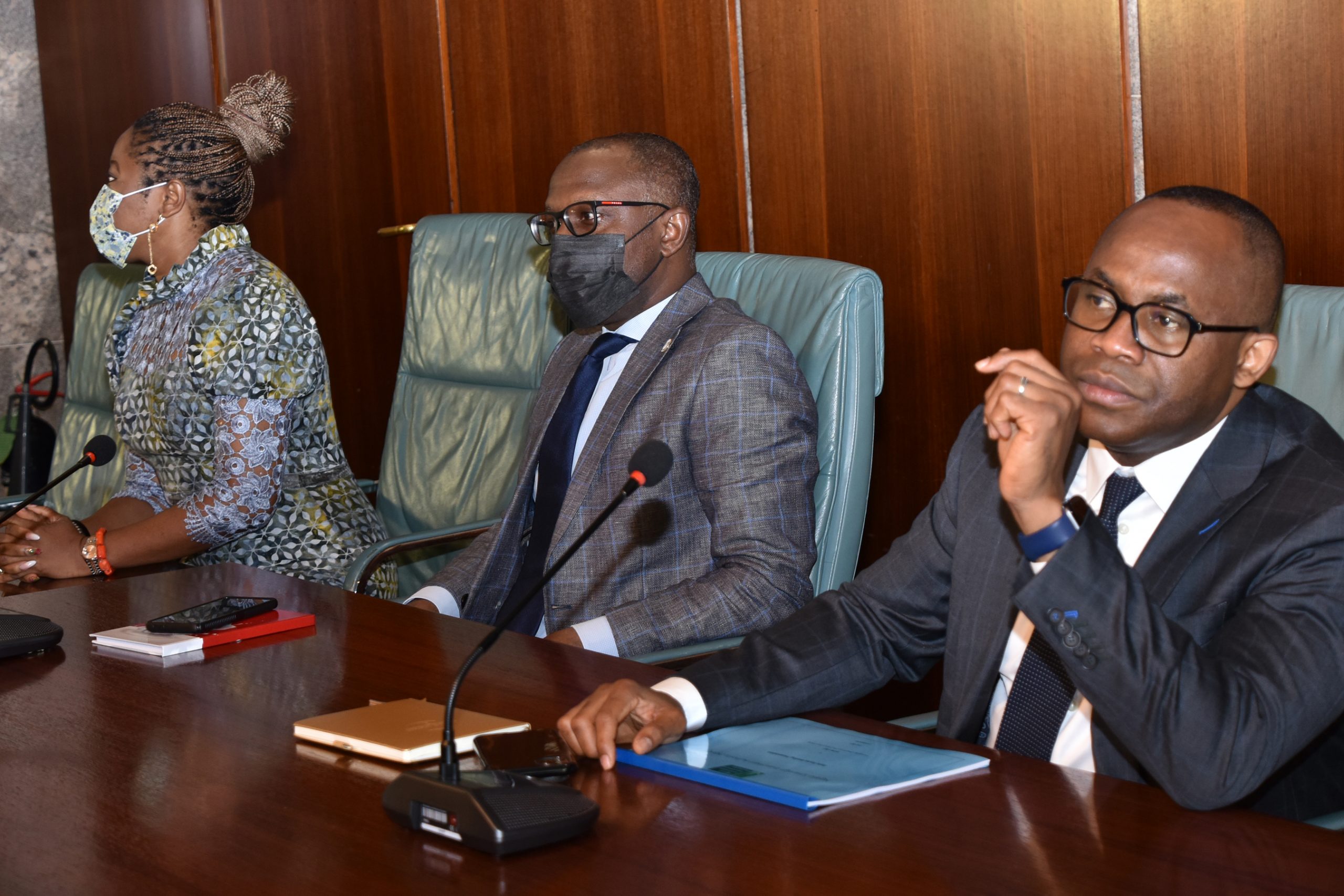 The United States lawmakers are holding down a proposed sale of attack helicopters to Nigeria amid mounting concerns about President Muhammadu Buhari government's human rights record as it grapples with multiple security crises.
US lawmakers on the Senate Foreign Relations Committee have reportedly delayed clearing a proposed sale of 12 AH-1 Cobra attack helicopters and accompanying defence systems to the Nigerian military.
The deal is worth $875million, according to US officials and congressional aides familiar with the matter.
In addition to the helicopters, the proposed sale includes 28 helicopter engines produced by GE Aviation, 14 military-grade aircraft navigation systems made by Honeywell, and 2,000 advanced precision kill weapon systems—laser-guided rocket munitions, according to information sent by the State Department to Congress and reviewed by 'Foreign Policy' magazine.
A report by 'Foreign Policy', last Tuesday, said the behind-the-scenes controversy over the proposed arms sale illustrates a broader debate among Washington policymakers over how to balance national security with human rights objectives.
The hold on the sale also showcases how powerful US lawmakers want to push President Joseph Biden administration to rethink US relations with Nigeria amid overarching concerns that Buhari is drifting toward authoritarianism as his government is besieged by multiple security challenges, including the Boko Haram insurgency.
But Western governments and international human rights organisations have ramped up their criticisms of the Buhari regime, particularly in the wake of its ban on Twitter, systemic corruption issues, and the Nigerian military's role in deadly crackdowns on #EndSARS protesters, last October.
The Chairperson of the Senate Foreign Relations Committee, Sen. Bob Menendez, called for a "fundamental rethink of the framework of our overall engagement" with Nigeria during a Senate hearing with US Secretary of State, Antony Blinken in June.
Both Menendez and Sen. Jim Risch, a top Republican on the Senate Foreign Relations Committee, have placed a hold on the proposed arms sale, according to multiple US officials and congressional aides familiar with the matter, who spoke to 'Foreign Policy' on condition of anonymity.
The details on the proposed sale were first sent by the US State Department to Congress in January before then-former Vice President Joe Biden was inaugurated as president, according to officials familiar with the matter.
Nigeria has just received six out of the 12 Tucano jet fighters purchased from the US Government.
Some experts said the United States should hit the pause button on major defence sales until it makes a broader assessment of the extent to which corruption and mismanagement hobble the Nigerian military, and whether the military is doing enough to minimize civilian casualties in its campaign against Boko Haram and other violent insurrectionists.
Administration officials say they are tired of regular efforts by Capitol Hill to review arms sales to some countries.
"There doesn't have to be a reason why we don't provide weapons or equipment to the Nigerian military," the Director of the Africa Programme at the Centre for Strategic and International Studies, a think tank, Judd Devermont, said.
"But it has to be done with an assessment of how it will actually, one, change the direction of conflict in Nigeria, and, two, that they will use it consistent with our laws. In both cases, it's either a question mark or a fail.
"There is a culture of impunity that exists around abuses by the military," Nigeria researcher at Human Rights Watch, Anietie Ewang, said.
Ewang cited the Nigerian military's killing of unarmed protesters during the massive #EndSARS demonstrations against police corruption and brutality last year as well as cases documented by human rights organizations of abuses in the military's campaign against Boko Haram.
"I'm sure it's a difficult situation. There are so many conflicts springing up across the country now," Ewang said.
"The authorities, I presume, are trying to do the best they can to save lives and properties. But this must be done in accordance with human rights standards. You can't throw one out just to be able to achieve the other."
Nigerians Waiting To Elect PDP In 2023, Atiku Claims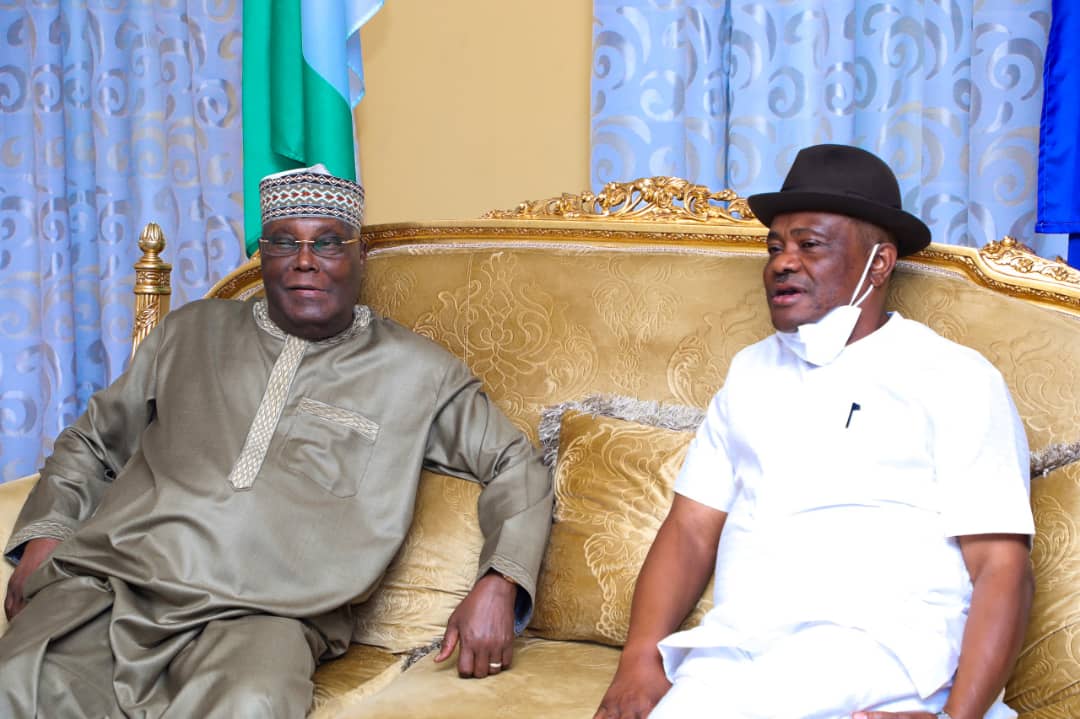 The former Vice President, Alhaji Atiku Abubakar says Nigerians are waiting eagerly for the Peoples' Democratic Party (PDP) to take over power at the federal level in 2023.
Speaking to journalists at the Rivers State Government House, Port Harcourt, yesterday, Atiku said his meeting with the state Governor, Chief Nyesom Wike was fruitful.
Atiku explained that party affairs brought him to Port Harcourt, and he had spent the time reconciling touching issues with the governor.
According to him, the issues bother on how to ensure unity and stability in the Peoples' Democratic Party (PDP), that are critical for the party in clinching electoral victory in 2003.
"Well, I came here to reconcile with the governor on party affairs and how we can ensure that there is unity and stability in the party, so, that we can take over government in 2023. I believe that Nigerians can't wait for 2023 to come, so that PDP will return."
Speaking on the current insecurity challenges that have overwhelmed the capability of the All Progressives Congress (APC)-led Federal Government, Atiku described the prevailing situation in the country as bad.
He urged Nigerians to wait for the appropriate time when PDP shall unveil its policies on how it wants to address the issue of insecurity across the country.
"I have never seen it (insecurity) this bad. I am 70 years plus, I have never seen it this bad in terms of security challenges, in terms of economy, in terms of unemployment. This is the worst.
"Why can't you give us time? We will come up with our policies. We will present them to Nigerians when the time comes.
"We have done that before. Under PDP, we recorded the highest economic growth, the best foreign reserves, we reduced unemployment. You know that we can do it".
The former vice president also acknowledged the tremendous leadership success recorded by Wike, who he described as a topmost governor among his peers in the party.
"I think he (Wike) is the topmost governor we have in the party. There is no doubt about that in terms of projects, youth empowerment and employment; in terms of security. Yes, we have security challenges all over the country."
He further commended the governor for his outstanding leadership and sterling performance in office.