Biogas, Solution To Nigeria's Energy Problems -Don
A Professor of Applied
Microbiology, Confidence K. Wachukwu says the solution to Nigeria's teething unreliable energy supply is Biogas, a waste product which is abundant in the country.
Professor Wachukwu, who stated this midweek in his inaugural lecture at Rivers State University of Science and Technology (RSUST), hinted that all it would take to have enough Biogas was the political will to turn the available waste in the country to energy.
In the lecture titled, "Microorganisms, Providing Solutions to Some Food And Environmental Challenges," Wachukwu stated that Nigeria produces so much domestic waste that could generate enough energy capable of serving as an alternative source.
In spite of this possibilities, however, he noted that the country did not have the political will to turn around its abundant wastes to energy, which would have been started by providing formal waste dumps.
"One of the major environmental problems confronting the nation (Nigeria) today is how to manage our wastes properly, be it domestic, industrial, or hazardous wastes.
"The commonly practiced waste disposal method in Nigeria is the open dumping, which constitutes major environmental and health challenges.
"Approximately 70 per cent of Nigeria's 150 million people live in areas where no formal waste management systems are in place," he said.
This, he continued, is in recognition of the fact that though Nigeria is an oil producer, the country "faces a severe energy crisis because of continuous supply distractions.'
"Nigeria's centralised oil and gas distribution networks are easy targets for rebels, energy hackers and criminals alike.
"However, Nigeria has a resource in waste that can provide a much safer decentralised flow of energy. The technology is simple, easy to manage, highly efficient, renewable and economical.
"The resource would  take away urban pollution and waste streams, a major problem in Nigeria' rapidly growing cities. This resource is Biogas," he said.
He explained that Biogas could be got from domestic, industrial and hazardous  wastes through processes which have been tested and found to be an alternative source of energy supply, but has to start by a decision to have identified areas where wastes can be disposed off for the purpose of producing Biogas.
Professor Wachukwu thus recommended that "the South-South states of Nigeria should pool their resources together and construct a good sanitary Land fill site where wastes should be properly managed and treated."
Beyond this, he also stated that there "should be an institutional framework for renewable energy education in Nigeria to come up with policies geared towards increasing the adoption of Biogas technology.
"The engineers, microbiologists or agricultural scientists should form a synergy for efficient and effective Biogas production from biogradable wastes," the professor said.
Sogbeba Dokubo
ASUP Hails Legislation To Abolish HND/Degree Dichotomy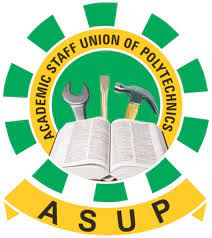 The Academic Staff Union of Polytechnics (ASUP), has applauded Senate's passage of a bill seeking to remove the dichotomy between Higher National Diploma (HND) and bachelor's degree.
Mr Remi Ajiboye, ASUP Chairman of Yaba College of Technology in Lagos State, told Journalists on Thursday that the dichotomy ought not be there at all.
Ajiboye expressed delight at the passage of the bill, describing it as a welcome development.
" I do not understand the basis for the dichotomy in the first place; if the dichotomy is now scrapped, it is a welcome development," Ajiboye said.
A former National President of ASUP, Mr Chibuzo Asomugha, said that the passage of the bill was a right step in the right direction.
He said that the focus should be on the capabilities of certificate holders.
Asomugha said that removal of the dichotomy would require revisiting the curriculum of the HND programme to address any lapses.
"Itis a good development, I actually facilitate Sen. Ayo Akinyelure; his passion and tenacity really paid off at last; congratulations also to our HND holders.
"It is a long-time struggle.
He urged that the quality of education in polytechnics should justify the gesture.
Mr Nureni Yekini, Coordinator, ASUP, Zone C, (South West), also hailed the Senate for the action.
He said that the development would make HND graduates happier.
Yekini said that it was not fair for polytechnic graduates to be discriminated against.
According to him, HND graduates passed through a more rigorous process than bachelor's degree holders.
"We thank God that the Senate has finally passed the bill; they (senators) are doing well.
"In fact, our polytechnic graduates will be happy hearing this.
The bill, sponsored by Sen. Ayo Akinyelure, passed the third reading on the floor of the Senate at plenary, last Wednesday while Ahmad Kaita, Senate Committee Chairman on Tertiary Institutions and TETFUND, presented his report and all the amended six clauses were approved by the Senate.
TETFUND Seeks Innovation To Fast-Track National Development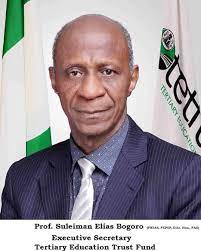 The Executive Secretary, Tertiary Education Trust Fund (TETFund), Prof. Suleiman Bogoro, says there is a need to nationalise innovation and technology to fast-track the much-needed national development.
Bogoro said this while speaking at the seventh School of Postgraduate Studies Annual lecture (2019/2020) of the University of Lagos (UNILAG) last Thursday.
According to him, the mileage attained by the most great economies today is tied to the huge investments on technology and innovations.
"We need to think and act fast in investing in our universities and other tertiary institutions toward that direction.
"If we should do things right, the frustrations that have hung over our institutions, especially the universities, will disappear.
"On our part, we shall continue to support research works and innovations in our tertiary institutions as this is what drives national development," he said.
The executive secretary lamented that the traditional appropriation funding window for public universities in the country had failed the nation.
Bogoro noted that for universities to effectively carry out their mandate of teaching, research and community development, there must be enhanced funding.
"The dwindling revenue in the country has posed serious threat to these institutions and therefore, emphasises the need for us to do more in driving and supporting research and development.
"The out of the box innovative option of funding our public univers*ities as negotiated and secured by the Academic Staff Union of Universities, after four painful years of negotiation, is considered as the saving grace in the sustainability and improved ranking of our universities.
"Most of the interventions carried out so far on our tertiary institutions of higher learning as can be seen in universities, polytechnics and colleges of education have been carried out by the TETFund.
"Having said this too, I will say there is also the need to shore up the content components of these institutions from about 15 per cent to 33 per cent," he said.
According to him, after the commitment of huge Tetfund intervention funds in improving basic physical infrastructure in these public universities and in consultation with relevant stakeholders, there can be a paradigm shift from physical structures to mainly content components.
He noted that areas such as research, academic staff training and development, library development and other areas could also be considered.
The TETFund boss who was the guest lecturer commended UNILAG for its research efforts, noting that it had rightfully earned its place as one of Africa's best in that space.
"Universty of Lagos is the best performer on the National Research Fund grant. They have been very persistent and I want to say that the quality of leadership in this university has made all these possible.
"It takes a serious academic to believe in research and go ahead to win grants. We will continue to support focused leadership in universities, polytechnics and colleges of education," Bogoro said.
Earlier in his address, the Vice Chancellor of UNILAG, Prof. Oluwatoyin Ogundipe, said the primary objective of the institution was to provide academic and research programmes.
Ogundipe noted that these programmes were geared toward meeting the high-level needs for knowledge, skills and capacity development in Nigeria and the world at large.
He said the school had since grown in leaps and bounds with more than 15,000 registered students on its various programmes for the session.
According to him, out of the figure, over 8,000 students are expected to graduate at the upcoming convocation ceremony in July.
"This is turning our institution into a postgraduate university in line with the expectation of the Federal Government first generation universities.
"No doubt, financing in Nigeria is a daunting task. It is a major factor for the recurring decimal of industrial actions and closure of our ivory towers. It has charged educational administrators to evolve strategies of generating additional funds.
" Pursuit of qualitative education at the postgraduate level remains a financial burden that requires collective responsibility of all stakeholders. This is a pursuit that the TETFund has demonstrated.
"Permit me to remark that the TETFund has been of immense benefit to lecturers, researchers and graduate students at the University of Lagos.
"It has provided and maintained some facilities for us. A typical example is the University Scholars' Suites, which has been very useful in accommodating visiting scholars to the university.
"This has aided our partnerships and our research and training efforts, with co-institutions in Nigeria and overseas among other benefits," Ogundipe said.
He added that recently, TETFund signed a Memorandum of Understanding with the Forum for Agricultural Research in Africa (FARA) that would train 17 academic staff nominees from UNILAG outside the country.
"The University of Lagos was chosen as a virtual hub for the programme," he said.
In his remark, Chairman of the occasion, Dr Ernest Ndukwe stressed the need for the private sector and education institutions to work together for mutual benefits.
"It is when the private sector practitioners recognise the importance and benefits of research that they finance research," he said.
According to Ndukwe who is also the Chief Executive Officer, MTN Nigeria, innovation is directly related to the adequacy of its available trained manpower resources.
"This is why the government and public sector and other international fund agencies and some private organisations are traditionally funding education and research," he added.
He, however, said there was a need for universities to be look for ways to expand on other funding opportunities for research due to dwindling resources of government in recent times
Earlier, the Dean of the School of Postgraduate Studies of the university, Prof. Alabi Soneye, said while higher education remained a paramount source of knowledge, qualitative research remained the veritable tool in the development and advancement of society.
According to him, the mirage of challenges bedevilling sustainable development may not cease in a hurry if inadequate funding continued to impede qualitative higher education and in-depth researches. (NAN)
Ndoma-Egba Pledges Support For UNICAL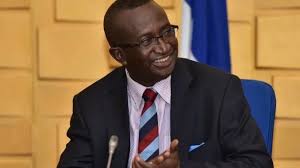 Former Senate Leader, Senator Victor Ndoma-Egba, has pledged sustained support to the administration of the University of Calabar to ensure the institution continues to stand out as a centre of excellence in the country.
Senator Ndoma-Egba made the pledge during a courtesy call on the Vice Chancellor of the institution, Prof. Florence Obi in her office in Calabar.
According to the former Senate Leader, who is also the immediate past Chairman of the Niger Delta Development Commission, since its establishment in 1973, the institution has been contributing significantly to man-power development in the country, hence the need for continued support to maintain the status quo.
Describing the Vice Chancellor, Prof. Florence Obi as a well-bred academic whose administration has witnessed great transformation within a short time in office, Senator Ndoma-Egba expressed confidence that the Vice Chancellor would continue to introduce innovations that would place the university in an enviable position in the country.
Responding, the Vice Chancellor, Professor Florence Obi, who is the first female and the eleventh Vice Chancellor of the university, expressed appreciation for the visit, pointing out that the institution will explore areas of partnership with the former Senate Leader for the overall development of the university.
She further commended Senator Ndoma-Egba for erecting a building for the Law Faculty in the school.
By: Friday Nwagbara, Calabar