Top 10 Most Outstanding Beauty Queens In Nigeria
It's a common knowledge
that the popularity of most beauty queens decline drastically shortly after their reigns. We have had so many beauty queens in Nigeria. Some of them married and relocated abroad to join their hubbies such as Chinenye Ochuba, Sabina Ume, Sylvia Edem, Regina Askia etc. for most of them, when they relocate, little or nothing is heard about them. Even most of those that settled here in Nigeria, seem to have gone into oblivion.
The proliferation of different categories of beauty pageants in Nigeria is not helping matter.
Every year we hear of such pageants as" MBGN,Miss Nigeria, Miss Bold & Beautiful, most Beautiful Face in Nigeria, Miss Aso Rock, Miss Teen, to mention just a few.
In as much as quite a number of exbeauty queens seem to have gone into obscurity, there are controversies that trailed their reigns. Age falsification scandal has always been a recurrent decimal in the Nigerian beauty pageantry.
In 1981, Miss Nigeria Tokunboh Onanuga was demoted after a flaw was discovered on her WAEC certificate. The West African body also states on their Twitter account, "Tokunbo Onanuga Miss Nigeria 1981 demoted for having fake WAEC results."
In 2001, Ama Valerie Perterside, dethroned Miss Nigeria, lost her crown June 15 after a five-man panel found her guilty of falsifying her age and certificate. The fist runner-up Amina Ekpo took over the crown. Ama also falsified her education qualification in addition to reducing her age with 4 years, so as to meet up with the criteria for the pageant.
Isabella Ayuk MGBN 2012 was also involved in age falsification scandals. It become a lot more confusing when the organizers announced that 1st runner-up Diamette Charles will go for Miss world, while Ayuk goes to Miss Universe.
Iheoma Nnadi the current MBGN was recently enmeshed in age falsification scandal but she managed to wriggle out of it.
Here are the top 10 most popular / outstanding ex-beauty queens in Nigeria.
Anna Banner
She represented Beyelsa State and won the MBGN in 2013. She's still relevant as she has gone into acting which would obviously help her to remain in the limelight.
Chinenye Ochuba-Akinlade
Chinenye won the MBGN in 2002 and she was among the top 10 finalists. Chinenye got married and relocated to London.
Munachi Abli
Muna won the MBGN in 2007. She's currently trying to make a career in music as a rapper. She's still relevant unlike some of her peers that got the crown after her.
Helen Prest Ajayi
Helen Prest Ajayi is one queen that is deeply loved by many Nigerians. She reigned as Miss Nigeria in 1979 with grace and composure. She represented Nigeria in various beauty pageants including the Miss World Pageant.
Helen is a graduate of Obafemi Awolowo  University and  also holds an LLB and LLM from the prestigious kings College London. She is the creative director of media business company and My 'Life Time Solutions.Com' she is happily married to Tosin Ajayi and they  both have three children.
Helen never goes wrong with her fashion style and she still looks incredibly beautiful for a woman who recently clocked 54.
Matilda Kerry
Kerry was crowned the Most Beautiful Girl in Nigeria in 2000 after which she represented Nigeria in the Miss World 2000. Kerry made leprosy her pet project as a beauty queen and she promoted awareness of the disease. Since the end of her reign, Dr Kerry has continued to use her public persona to promote health living and disease prevention in Nigeria.
Kerry is presently a medical doctor and the president of the George Kerry Life Foundation, a non governmental organisation that promotes cervical health campaign. Queens like Kerry only proves that Nigerian beauty queens are not just dumb beauties, they are also loaded with brains which make them complete.
Omowunmi Akinnifesi
Beauty, poise and brains won Omowunmi Akinnifesi the Most Beautiful Girl in Nigeria crown. She represented Nigeria in the Miss World beauty Pageant in China that same year. She didn't stop there, she went on to win the Miss  Tourism international in Ukraine. Omowunmi just keeps getting it right. This queen is a graduate of  Geography and regional planning from the university of Lagos.
In 2009, she was appointed environmental ambassador by Lagos State Governor Babatunde Fashola. When it comes to style. Omowunmi never fails to dazzle. She is simply classy and fabulous. She runs her own public relations and ushering outfit "Elle Poise".
Nike Osinowo
Nike Osinowo was crowned the most Beautiful Girl in Nigeria in 1991. She represented Nigeria in the Miss World beauty pageant that same year. Nike is an entrepreneur.
She released her own work out video Nike Osmowo, fit, forty and fabulous. In 2010, after a six year attempt, Nike finally bought the Miss Nigeria franchise from former organizers daily times. Although it was later revoked. She's currently running her TV show.
Regina Askia –Williams
Regina Askia took over from Bianca Onoh Ojukwu when she resigned halfway through her reign. She wore the crown of the most Beautiful Girl, Nigeria 1989. She proved herself a worthy beauty  queen. Regina went on to become one of the pioneering actors in Nollywood.
She featured in many Nollywood movies, most times taking the lead roles. She has won several awards including the Best Actress, Nigeria in the year 2000 by Afro Hollywood London. She also has her own fashion label Regine Fashions.
My Victory Resulted From Steadfast Prayers, Says MBGN Winner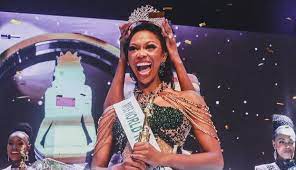 Winner of the Most Beautiful Girl in Nigeria 2021, Oluchi Madubuike, yesterday said that her victory was as a result of steadfast prayers.
Madubuike, who was crowned Miss Nigeria World 2021 on Saturday, took to her Instagram page to appreciate her family and other people who supported her in the journey.
According to her, she was victorious because of the steadfast prayers, love and support that she received from well wishes.
She said, "The little girl in me is screaming with joy at this new reality of mine. I'm sure my dad is with the host of angels in heaven celebrating me!
"I am so grateful to God most importantly for this opportunity and the hand of favour He placed upon my life. I am a living testimony of his divine work.
"To @silverbirdgrp , all our sponsors and partners, thank you all for this opportunity. I promise to maximize it to my fullest potential.
"This victory was a result of the steadfast prayers, love and support. I pray that God will find a way to repay everyone who contributed in a thousand folds."
Madubuike would be representing Nigeria at the 70th edition of the Miss World pageant to be held on December 16, 2021 in Puerto Rico.
Nigerian Female Celebrities Are Not Prostitutes -Movie Producer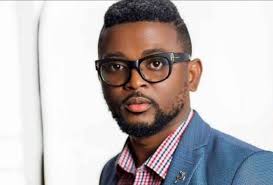 Nigerian movie producer, Samuel Olatunji, popularly known as Bigsam has debunked the idea that successful women in the entertainment industry earn their money through questionable means.
The Public Relations expert took to his Instagram page yesterday to condemn Nollywood actress, Nnaji Charity, who in her Instagram stories wrote that "being a female celebrity in Nigeria is more like an advanced prostitution."(sic)
"To say her post is uncharitable to women is stating the obvious. What is more uncharitable is the fact that she is a woman (that, I believe because these days, you never can tell), " the producer said.
He added, "What you are implying is that all these successful female celebrities, both in entertainment and outside entertainment are prostitutes, got to where they are, or are maintaining what they are by prostitution? Nothing could be farther from the truth.
Naming celebrities such as Linda Ikeji, Toyin Abraham, Funke Akindele-Bello, and Ini Edo, the Dear Affy producer attested to lucrative means by which several female celebrities he has worked with, make their money.
He said, "There was a time someone called me to say Linda Ikeji must be doing fraud or advanced prostitution to make the kind of money she has, that year, Linda was charging 50k per post (now it is 150k). I asked the person to open the blog and we did counting of sponsored post for that day as at 6pm, Linda has done about 20 sponsored posts. That year, Linda was raking in about 2 million daily. Before Covid and after, Toyin Abraham was making over 5 million monthly.
"About 10 years ago, we struck a major deal for Ini Edo, my first cut in the money was over 1.5m. Till date, Ini is making legitimate money quietly and in quick succession to have warranted talk that she's the richest actress in Nigeria. About two or three years ago, Funke Akindele Bello made over 1 million USD from just one of her projects."(sic)
Also mentioning the likes of Kemi Adetiba, Uche Jumbo, and Lizzy Jay, Bigsam said, "If you see all these women living life and living well, don't let your limited brain deceive you that they only make it by gracing beds of powerful men (some of these men actually live off them)."
"Women are doing well and it is possible for the upcoming one to do better without turning to prostitution," he continued.
He further encouraged ladies to ignore the claims by Nnaji as "she doesn't know what she's saying."
Wizkid, Omah Lay Bag High Nominations In AFRIMA 2021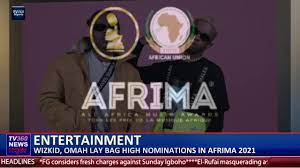 The African Union Commission and the International Committee of All Africa Music Awards have released the 2021 nominees' list.
The list, which was released on Wednesday, features over 400 songs from artistes in the 30 continental and 10 regional categories cutting across African talents and creatives living on the continent and in the Diaspora.
Leading the 2021 AFRIMA nominations scorecard is South Africa's sensation duo, Blaq Diamond with eight nominations for their song, 'SummerYoMuthi' in 'Best Male Artiste in Southern Africa'; 'Artiste of the Year in Africa'; 'Song of the Year in Africa'; 'Producer of the Year in Africa'; 'Best Male Artiste in African Inspirational Music'; 'Breakout Artiste of the Year'; 'Best Artiste, Duo or Group in African Pop'; and 'Best African Duo, Group or Band'.
Also, South Africa's Focalistic made it to the top of the list for his hit single, 'Ke Star' [Remix], featuring Davido and Vigro Deep with seven nominations including 'Best Male Artiste' in Southern Africa; 'Artiste of the Year in Africa'; 'Song of the Year in Africa'; 'Best Artiste, Duo or Group in African Dance or Choreography'; 'Best African Collaboration'; 'Best Artiste, Duo or Group In African Electro'; and 'Breakout Artiste of the Year'. Also, South Africa's Focalistic made it to the top of the list for his hit single, 'Ke Star' [Remix], featuring Davido and Vigro Deep with seven nominations including 'Best Male Artiste' in Southern Africa; 'Artiste of the Year in Africa'; 'Song of the Year in Africa'; 'Best Artiste, Duo or Group in African Dance or Choreography'; 'Best African Collaboration'; 'Best Artiste, Duo or Group In African Electro'; and 'Breakout Artiste of the Year'.