Cassava Bread To Be Available Across Country Soon
The Director General,
Federal Institute of Industrial Research (FIIR), Dr Gloria Elemo, has said that cassava bread would be available across the country soon.
Elemo told newsmen in Abuja that all flour mills in the country had adopted the 10 per cent inclusion of high quality cassava in their flour for bread production.
"Cassava bread will be very much available especially with the policies that have been put in place; we are going to have the incorporation of cassava at the milling end.
"That will definitely make a difference because everybody will now have access to cassava bread.
"All flour millers have adopted the policy of incorporating 10 per cent of the high quality cassava flour at the production level.
"With this policy, any bread coming out of bakeries in Nigeria will definitely have cassava inclusion,'' she said.
Elemo said cluster system was being organised and many people had already been grouped into small, medium scale enterprises of high quality cassava processors or factories.
She explained that enterprises were registered under the Nigerian Association of Cassava Processors, with the headquarters at the Federal Institute of Industrial Research.
The director-general said it was a well organised association that had influence across the country, saying that members of the association would have access to various governments' intervention programmes to boost cassava bread.
''The Federal Government will also assist master bakers to get High Quality Cassava Flour (HQCF) at lower cost.
"Government was also committed to social marketing, amongst others to boost the production of cassava bread and cassava value chain,'' she said.
Elemo said agriculture production and processing was being promoted by President Goodluck Jonathan's administration, saying that nothing was greater than a country with food security.
In 2014, the Federal Government had signed a Memorandum of Understanding (MoU) with the Bank of Agriculture for N2.4 billion to boost cassava productivity and meet the country's need for cassava bread.
FG To Eradicate Multiple Taxation In Mining Sector – Adegbite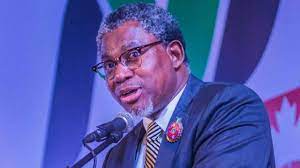 The Minister of Mines and Steel Development, Mr Olamilekan Adegbite, says the Federal Government is setting in place various measures to eradicate multiple taxation for miners.
At the flagship Forum last Tuesday in Abuja, Adegbite said the ministry was engaging with the three tiers of government to resolve this issue.
He said that this informed the recent webinars and advocacy engagements by the ministry with all stakeholders in the country involved in the mining industry.
He said that though the constitution vested control of mineral resources in Nigeria in the Federal Government, the fund goes into the Federation Account, of which everybody participates.
He added that all the 774 local governments got money from that account but if they cut corners by disturbing the miners with unnecessary local taxes they get discouraged.
"So, it is double jeopardy when you go and do all these illegal taxes, or you go and disturb the miners, when you will benefit from what is derived in your place, you get a 13 per cent derivation.
"You also get your share of the federal accounts as of course laid down statutorily. So, it is a continuous process, we educate everybody and I think we are getting good results."
The minister said there was a Mineral Resource Committee (MIRENCO) in every state and the chairman was nominated by the governor of that state, so that he would be in the know about everything going on about mining in that state.
He said that the chairman of that committee was to oversee all the activities between the miners, the community, the state government and the Federal Government.
"So, on that committee, the Federal Government has representatives, the local government has representatives, the governor chooses the chairman and then Ministry of Environment and other stakeholders bring in representatives as well.
"So, through this committee, everybody can participate, and make sure that we work in harmony, bake a bigger pie so everybody can share.
"So, it is continuous advocacy, we let them know what we are doing and of course they can also participate, where they do not understand or where the governor has any problem he can always ask the chairman."
On the issue of rock blasting, he said cities had expanded to meet quarries.
According to him, quarrying is a necessity, because stones are needed to make concrete when building roads and houses.
Nigeria Lost N53.26bn To Gas Flaring In Two Months – NNPC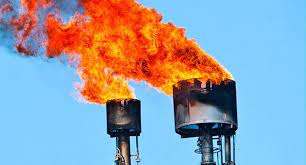 Nigeria lost an estimated N53.26billion in the first two months of this year as international oil companies and local players flared a total of 33.04 billion standard cubic feet of natural gas.
The oil companies wasted 17.53 billion scf of gas in February, compared to 15.51 billion scf in January, according to data obtained from the Nigerian National Petroleum Corporation.
With the price of natural gas put at $3.93 per 1,000scf as of Wednesday, the 33.04 billion scf flared translates to an estimated loss of $129.85million or N53.26billion (using the official exchange rate of N410.13/dollar).
The NNPC, in its latest monthly report, said out of the 206.05 billion scf produced in February, a total of 133.06 billion scf was commercialised, consisting of 40.15 billion scf and 92.91 billion scf for the domestic and export market respectively.
It said this implied that 64.48 per cent of the average daily gas produced was commercialised while the balance of 35.52 per cent was re-injected, used as upstream fuel gas or flared.
Gas flare rate was 7.67 per cent in February (i.e. 565.52 million standard cubic feet per day), compared to 7.73 per cent in January (i.e. 554.01 million scfd).
In January, a total of 223.55 billion scf of natural gas was produced, translating to an average daily production of 7,220.22 million scfd.
Out of the total gas output in January, a total of 149.24 billion scf was commercialised, consisting of 44.29 billion scf and 104.95 billion scf for the domestic and export markets respectively.
Firms producing less than 10,000 barrels of oil per day will pay a gas flare penalty of $0.5 per 1,000 scf.
The penalties paid by oil and gas companies for flaring gas in the country will be invested to build midstream gas infrastructure in host communities, according to a new provision introduced into the Petroleum Industry Bill by the National Assembly.
"Moneys received from gas flaring penalties by the commission (Nigerian Upstream Regulatory Commission) pursuant to this subsection, shall be transferred to the Midstream Gas Infrastructure Fund for investment in midstream gas infrastructure within the host communities of the settlor on which the penalties are levied," the Senate and House of Representatives said in subsection (4) of section 104 of the bill.
Nigeria To Boost Trade Volume Through ECOWAS TPOs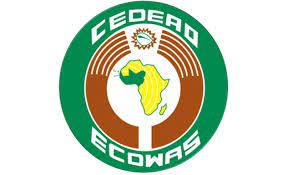 Nigeria is poised to boost its non-oil exports following the official launch of the Economic Community of West African States (ECOWAS) Trade Promotion Organisations (PTOs).
With Executive Director /CEO of the Nigerian Export Promotion Council (NEPC) Segun Awolowo, as the inaugural president of the ECOWAS TPOs, the NEPC is repositioning the nation's export through the implementation of its N50 billion Export Expansion Facility Programme (EEFP), a part of the Economic Sustainability Plan whose development and implementation is being led by the Vice President.
EEFP is expected to significantly raise the volume of non-oil exports in Nigeria, and it's a spin-off of the Zero Oil Plan developed by Awolowo and approved by the President.
Besides providing financial support for the average Nigerian exporter, EEFP is also going to see the establishment of top-notch warehouses close to airports where Nigerian goods meant for export would be packaged to globally competitive standards ahead of their exportation.
The EEFP, in line with the FG'sEconomic Sustainability Plan (ESP), is focused on cushioning the effects of the Covid-19 pandemic on non-oil export businesses,thereby safeguarding jobs and creating new ones.
In March, Minister of Industry,Tradeand Investment (MITI), Niyi Adebayo, officially flagged off the EEFP and launched the first online Grant Management Portal (GMP) for non-oil exports.
While the EEFP is being implemented by the NEPC, the Federal Ministry of Industry, Trade and Investment is the supervisory body over the agency and its operations.
It was learnt although the programme anticipated 500 beneficiaries, since the launch, it has received over 3,500 applications for the grant, out of which over 2,000 were verified after meeting the eligibility criteria.
Federal Government officials said further details and plans on disbursement to final successful beneficiaries are being awaited.