Female Inheritance: Untold Story Of The Igbo Woman
Female children in the
eastern part of Nigeria have suffered so much neglect and exclusion from being involved in their family inheritance due to cultural beliefs and tradition of the Igbos which invariably position the women as temporary children.
They are seen and treated as less important to the family, yet when serious needs arise in the family they are looked upon for solution; the reason being that male children perpetuate the     man's generation, unlike the woman who gets married and bears the name of her husband.
Also, a female child has no hope of inheriting from her father's property and as such she must get married. She is deprived of even partaking from her husband's estates in the event of his death especially if she has no male child or that her children are still very young. This is worsened by the activities of the Skylock relatives who would want to take undue advantage of her situation to have everything to themselves.
In some cases, the husband's family arranges and marries a younger lady for the man in order to have male children and the first wife, who actually laboured with the man is relegated to the background and eventually pushed out of the house when the male child eventually comes from the other woman.
In spite of this, the Igbo woman is expected to remain in her husband's house no matter any maltreatment meted out on her by her spouse or family members because she, as a woman, does not have a place in her father's house. This has often brought untold suffering to most Igbo women, especially the uneducated ones.
There have been cases where women end up begging in streets or spending the rest of their lives in strange lands because they cannot go back to their fathers' houses after being sent away by their husbands' families.
Most women are often subjected to the widowhood tradition where they are forced to drink the bath water of their husbands' corpses especially when they die under mysterious circumstances. They are also forced to sleep with their husbands' corpses on the same beds during the night of the wake-keep and afterwards swear before a village shrine to prove their innocence or otherwise.
Until recently that women are taking up career jobs and can actually live independently and acquire landed property, some Igbo women were marrying men that were far older than their age while some ended up as second or third wives, just to have a home.
Recounting her story, Madam Martha in Anaocha Local Government Area of Anambra State, narrated how she was forced to leave her matrimonial home for giving birth to only female child.
Martha said that since she could not give her husband a male child after 18 years of marriage, he became hostile to her, beating her at every slight provocation, calling her names, and severally threatening to send her back to her family. Her words, "I was married to my husband for over 18 years and during these years I suffered molestation in the hands of my husband. My crime was my inability to give my husband a male child.
"At a point my husband became impatient and got married to another woman, who came in and immediately gave birth to a male child. Since that child was born my life had become a nightmare. My husband even stopped taking care of me and my daughter who is presently an undergraduate. "My husband always comes home with lots of food item, because  he works in the community only to give everything to his second wife in my presence just to make me feel bad.
"Recently, in a bid to chase me out of the house, my husband threatened to kill me with a matchet if not for the quick intervention of his kinsmen.
"The next day I reported the threat to the police and the village vigilante, where he was     forced under oath not to beat me again".
Another sympathetic story is that of a mother of two beautiful daughters, who was denied presence at her own daughter's traditional marriage ceremony in January 2015 for failing to give her husband male child.
The lady, who preferred to remain anonymous for fear of victimisation and threat to her life said she had suffered several harassments from her ex-husband even when she was no more     married to him. Hear her.
"My husband drove me away from our house years ago and has always threatened to harm me whenever he sees me around the community. With the steady beating and threat from him, I became ill from where I rented a room to live with my two daughters.
"When I became helpless, I contacted my family, where my sister came and took me to Onitsha for solace.
"I have two daughters that I nave single-handedly trained to be women after we were driven out of their father's house. Unfortunately, on the day of my first daughter's marriage, I was denied access to witness the celebration of the child I carried in my womb and gave birth to, I suffered to train them but I thank God the marriage ceremony was a success", she sobbed.
Azuka, being the first child of her mother from a polygamous home said her mother, Madam Florence, though now late, had three daughters. Their father had houses both at home and in Port Harcourt city where they all lived till the demise of their father but her mother was denied of any of the property because she only had female children.
"Before his death in 2009, he shared his landed properties among his male children which he had with  another wife, and left nothing for my mother and her children because they are all female children.
"My father refused to share the property in Port Harcourt to anyone, saying that the resources generated from it would be used to care for his wives and his eight children.
"But after my father's burial  my step-brother laid claim to the house with support from his sibling.
All efforts to compel my step-brother to allow us be part of the sharing of that house proved abortive.
"When my mother died we rushed to the village only for our kinsmen to tell us that my step brother must give approval before any arrangement could be made on my late mother's, burial. At that point, I wept and wished I or any of my siblings was a male child.
Speaking on why the Igbo society do not recognise women the Parish priest of St Mary's Catholic Church, Neni, Anaocha LGA of Anambra State, Fr Martins Anyabo, argued that the Igbos practise the Jewish tradition, where women are seen as second fiddles.
"In the first instance, the Igbos believe that they have Jewish origin. In Jewish tradition, in most cases they don't consider women as eligible beneficiaries of their father's heritage. In our understanding, women do not remain perm anent in their father's house, they are married out to their spouses, so there is no reason to inherit their father's properties any more.
"It is only problematic where a woman neither lives in her husband's house nor in her father's. Any  married woman should focus on her husband's house and not think of inheriting her father's property too", he emphasised.
Fr. Anyabo argued that "if a married woman loses the husband, automatically she becomes the next of kin, and her husband's property should be shared to her too. But in a case where the widow may have maltreated her husband to death, the daughters in the family (Umu-Ada) and kinsmen (Umu-Nna) may want to pay her back by denying her  the right to her husband's properties."
He condemned a situation where some families deny the widow her right for no just cause, saying, "It is not always good to intimidate women in their husband's houses. Give to every woman her due right for peace to reign. For a married woman to come and struggle for her father's properties, I do not agree to that, because it shows greed. Civilization has introduced will, in which a man (owner of the property) chooses who inherits any of his properties when he dies." He concludes.
Today, some human rights organisations, including the International Federation of Women Lawyers, FIDA, are taking up cases of women disinheritance, fighting for women who are deprived of their rights in their husband's house.
The founder of the Integrated Anti-Human Trafficking and Community Development Initiative (Intercom Africa), Okoye Hope Nkiruka, said, the culture of depriving female children of their father's property has so much impoverished women in the South-East and that is why the girl-child and women are vulnerable to trafficking and other forms of abuses.
In her view, anybody still holding firm in the name of tradition or culture to this discriminatory practice against the girl-child, is irresponsible and selfish.
Barr Ifeoma Katchy, FIDA chairperson in Anambra State, explained that "FIDA Anambra State chapter has among several efforts to assuage the plight of the women, co-sponsored laws, namely the Administration of Criminal Law, 2010 of Anambra State, the Widowhood Law of the Anambra State 2005, which was signed by the former Governor Chris Nwabueze Ngige." We also have the CEDAW, (Centre for Elimination of Discrimination Against Women), which is in line with the provisions of the procedure to the Africa Charter on the rights of women in Africa, although not yet domesticated in Nigeria, stressing that CEDA W instruments are domesticated in Anambra State, the State, through the Widowhood Law that came up subsequently.
In many cases too, the Nigerian Film Industry known as Nollywood has written and acted movies aimed at abolishing this tradition. However, how far this can go to affect the Igbo tradition is yet to be seen as the Igbos seem to hold rigidly to this tradition more than any other part of Nigeria.
Ibunge writes for National Network.
Blessing Ibunge
60 -Year – Old Man Commits Suicide After Assaulting Daughter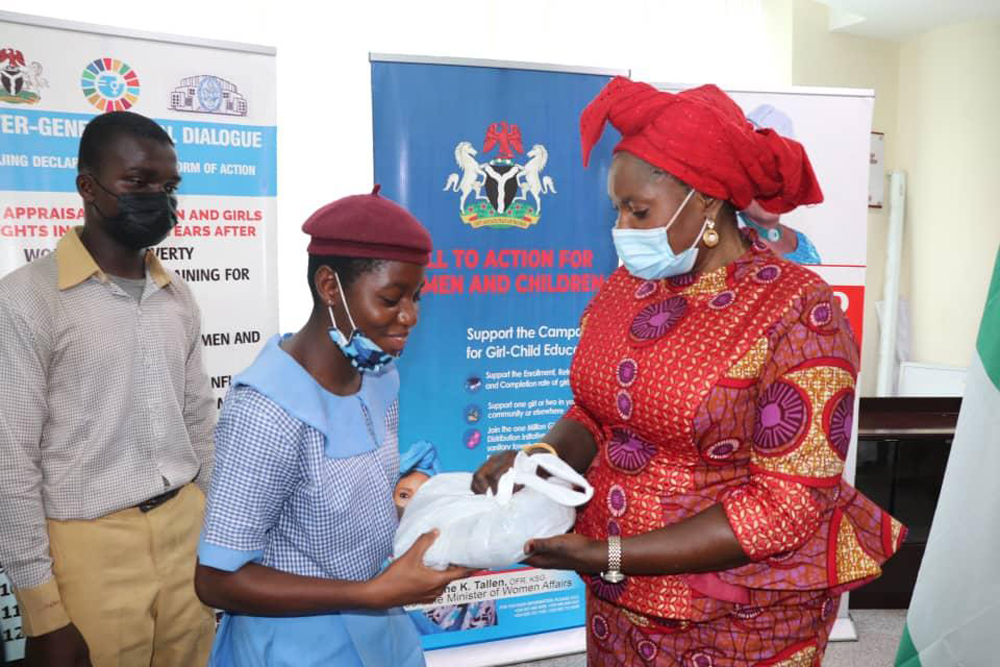 A sixty-year-old man (name withheld) has committed suicide after he was caught having sex with his biological daughter of 17 years old.
The incident occurred at Amaigbo in Nwangele Local Government Area of Imo State recently.
Report reaching The Tide, said the man denied when the news was making the rounds that he was having affair with his daughter for some years.
The Tide learnt that after his denial, the community set a close watch on him and set a surveillance on.
The cat was let out of the bag, when after about one week of his denial, he was caught on top of his daughter, having carnal knowledge of her.
According to the report, the members of his community descended on him and gave him thorough beating and stripped him naked and he was taken to the palace of the traditional ruler of the community, where they performed certain rituals to appease the land.
Apparently worried about the stigma and scandal involved, he decided to commit suicide to avoid the embarrassment he might face from the community.
When the sad news reached the wife of the man who was already in the market, out of shame, she decided to abscond.
When contacted on phone, the Imo State Commissioner of Police, Mr. Abutu Yaro said that such report had not reached his table, adding that he would find out later.
By: Joe Nwachukwu, Owerri
Women Now Drink As Much As Men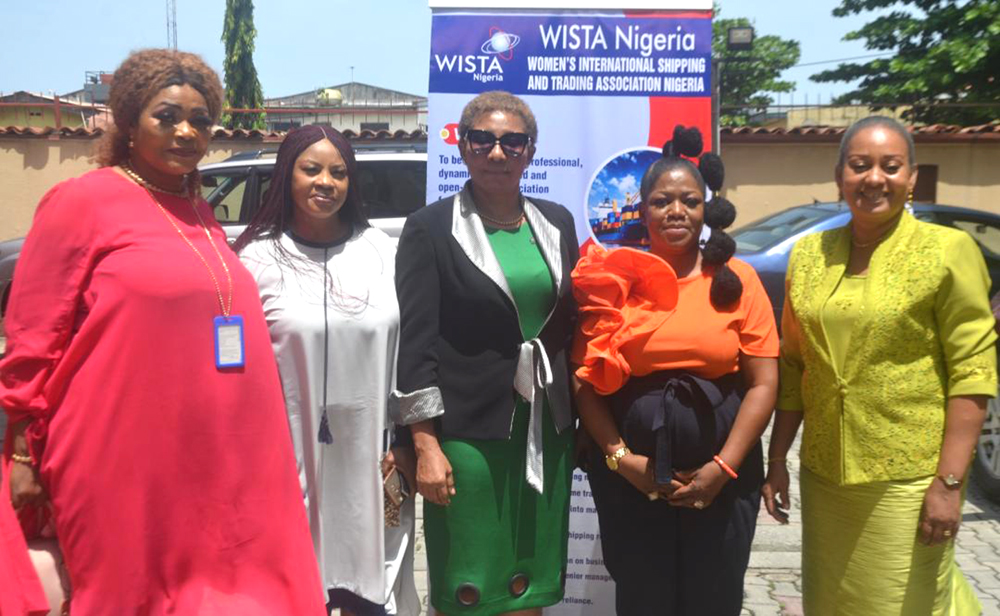 Research shows women suffer health consequences of alcohol liver disease, heart disease and cancer more quickly than men and even at lower levels of consumption.
Researchers worry the long-term effects of the Covid-19 pandemic could amplify the rise in alcohol and mental health concerns among young women.
For nearly a century, women have been closing the gender gap in alcohol consumption, binge-drinking and alcohol use disorder. What was previously a 3-1 ratio for risky drinking habits in men versus women is closer to 1-to-1 globally, a 2016 analysis of several studies suggested.
And the latest U.S. data from 2019 shows that women in their teens and early 20s reported drinking and getting drunk at higher rates than their male peers in some cases for the first time since researchers began measuring such behavior.
This trend parallels the rise in mental health concerns among young women, and researchers worry the long-term effects of the Covid-19 pandemic could amplify both patterns.
"It's not only that we're seeing women drinking more, but that they're really being affected by this physically and mental health-wise," said Dawn Sugarman, a research psychologist at McLean Hospital in Massachusetts who has studied addiction in women.
Research shows women suffer health consequences of alcohol liver disease, heart disease and cancer more quickly than men and even at lower levels .
Perhaps most concerning is that the rising gender equality in alcohol use doesn't extend to the recognition or treatment of alcohol disorders, Sugarman said. So even as some women drink more, they're often less likely to get the help they need.
Although the gender gap in alcohol consumption is narrowing among all ages, the reasons differ. For people over 26, women are increasing their alcohol consumption faster than men. Among teens and young adults, however, there's an overall decline in drinking. The decline is simply slower for women.
That may sound like progress, said Aaron White, a senior scientific adviser at the National Institute on Alcohol Abuse and Alcoholism. But it may indicate larger underlying issues.
"We have a real concern that while there might be fewer people drinking, many of those who are drinking might be doing so specifically to try to cope," White said. "And that is problematic."
Research suggests that people who drink to cope as opposed to drinking for pleasure have a higher risk of developing alcohol-use disorder. And while every individual's reasons for drinking are different, studies have found women are more likely to drink to cope than men.
From Kaiser Health.com.
Woman Sells Two Daughters For N300,000 In Ogun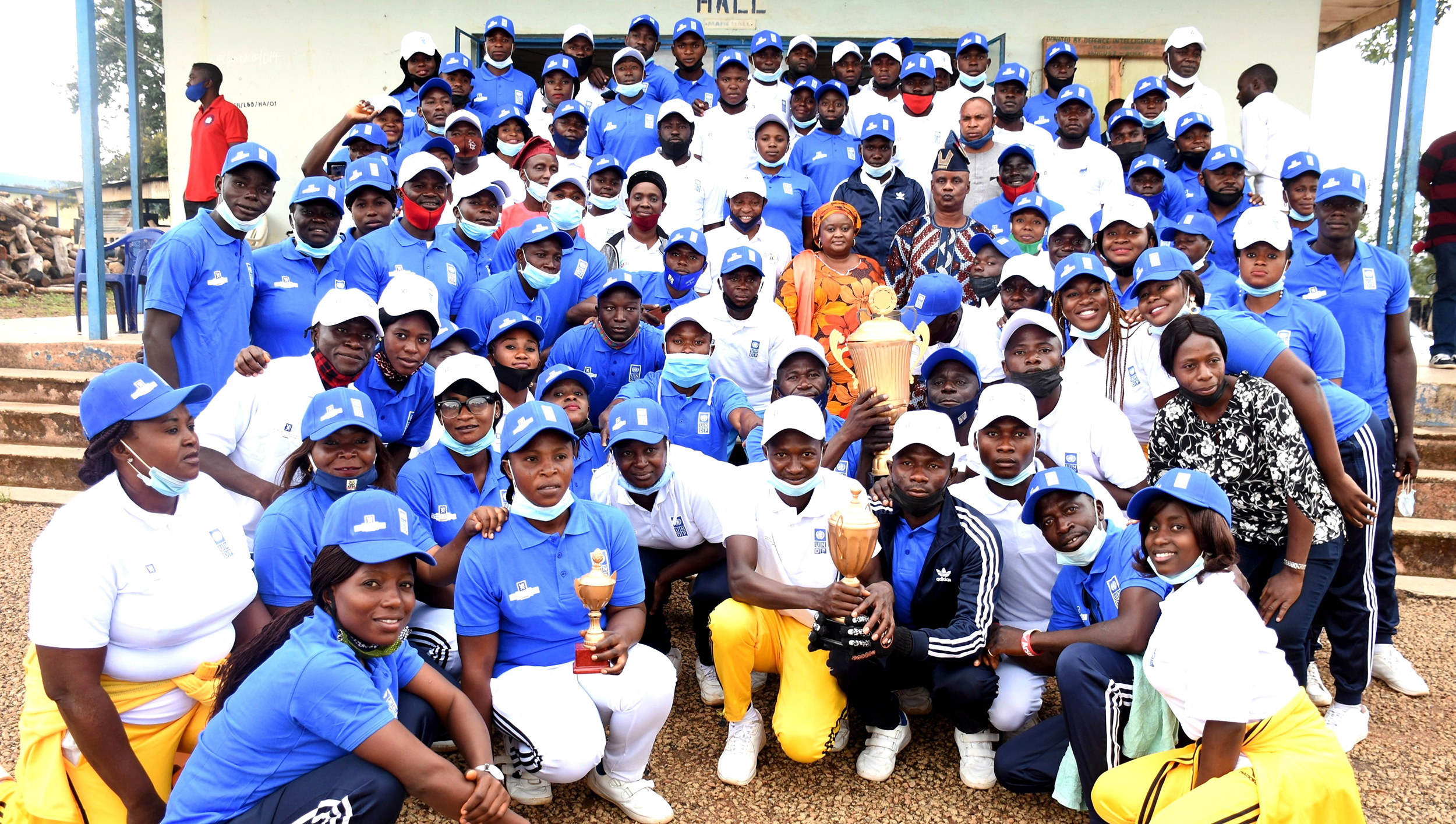 A 35-year-old housewife, Blessing Agoro, has been arrested by men of Ogun State Police Command for allegedly selling her two daughters, Semilore Agoro (four), and Deborah Agoro (two).
The suspect was arrested, following a report lodged at Redeemed Camp Divisional Police Headquarters by her husband, Oluwaseyi Agoro.
The Police Public Relations Officer in the state, DSP Abimbola Oyeyemi disclosed this in a statement, yesterday.
Oyeyemi said the husband reported that when he returned from travelling last Tuesday he couldn't find his two daughters.
The PPRO said, "The man stated further that all efforts to make his wife tell him the whereabouts of the children proved abortive, hence his report.
"Upon the report, the DPO Redeemed Camp division, CSP Alabi Akinjide, detailed his detectives to apprehend the suspect, who had already been with the camp's code of conduct department.
"On interrogation, the suspect explained to the police that her husband left home for the past two years, and while he was away, she found it difficult to cater for the two children with her other two children she had for another man.
"She stated further that while she was contemplating on what to do, one Kolawole Imoleayo introduced her to a couple in Port Harcourt who was in need of children. She sold the two daughters to the couple at the rate of N300,000.
"Her confession led to the arrest of the said intermediary, Kolawole Imoleayo. They are both assisting the police in their investigation."
The Commissioner of Police, Edward Ajogun, has ordered the transfer of the suspects to the Anti-Human Trafficking and Child Labour Unit of the State Criminal Investigation and Intelligence Department (SCID) for discreet investigation.
Oyeyemi added that Ajogun directed that the children must be rescued and brought back to their parents as soon as possible.