NAWOJ, Royal Father Partner On Girl-Child Education
The Rivers State branch of
the Nigeria Association of Women Journalists (NAWOJ) has reached an undersanding with the traditional rular of Igbo Kingdom in Etche Local Government Area, Onye Isiala 1 of Igbo Kingdom, His Royal Majesty, Eze Dr Samuel Amaechi, to champion  the course of the girl-child in Rivers State.
During an advocacy visit to the Royal Father  by the association of women journalists in his palace at Igbo Kingdom  recently, the  leader of the association, Mrs Okonkwo Lilian  who shared her burden  on the need to alleviate  the plight  of the girl-child in Rivers State, wooed the support of the royal father to give the girl-child in Rivers State the right education to restore her pride of place.
Mrs. Okonkwo stated that giving the girl-child  a pride of place in Rivers State, is top on the list of projects to be executed by her administration. She enumerated the plight of the girl-child to include, sexual  abuse, machinery for  money  making, child labour, lack of education among others.
Responding, the Onye Isiala I of Igbo Kingdom, HRM, Eze Dr Samuel Amaechi, appreciated the group for sharing in the pains of the girl-child and women in general. He therefore, accepted the call for a partnership initiative with the female journalists.
The royal father also used the forum to reach  out to his council chiefs on the need to give priority attention to protecting the right of the girl-child in their  respective domains .
It will be recalled that the leadership of Rivers NAWOJ, headed by Mrs Okonkwo Lilian, has vowed not to rest until the plight of the girl child in Rivers State is alleviated.
Stories by Sylvia ThankGod-Amadi
'It Is Time To End Violence Against Women'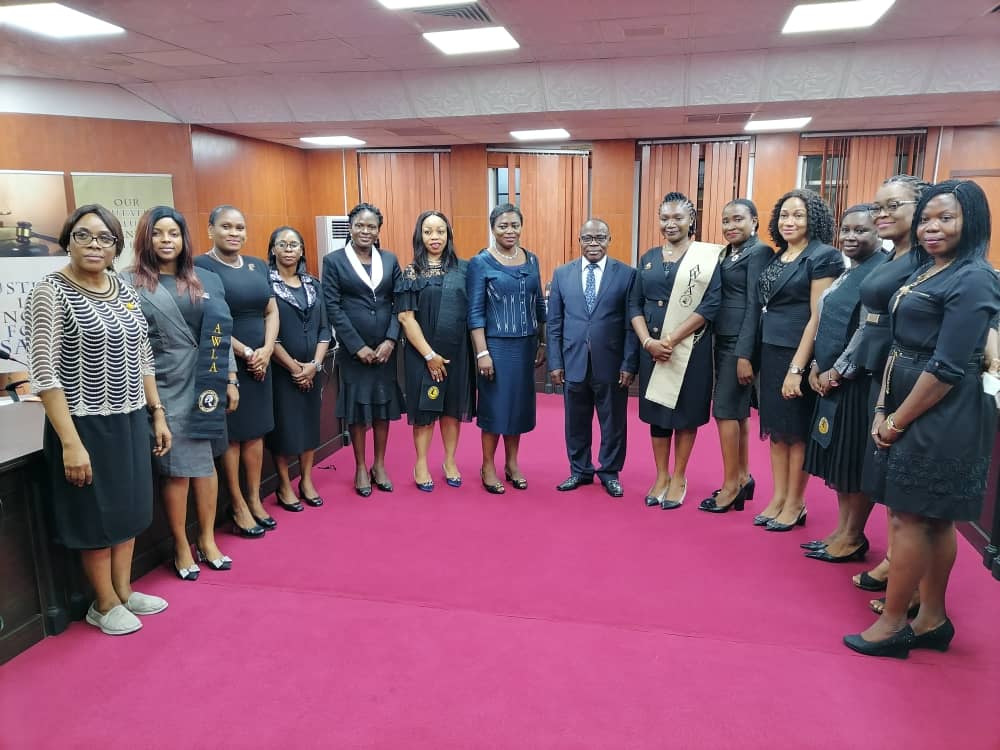 While pervasive, gender-based violence may seem to appear inevitable in our own clime, African Women Lawyers, Rivers State Chapter, believe that it can and must be prevented. To them, stopping this violence starts with believing survivors, adopting comprehensive and inclusive approaches that tackle the root causes, transforming harmful social norms, and empowers women and girls.
With women and girls living in danger around the world owing to conflict, climate-related natural disasters, food insecurity and human rights violations, which in turn exacerbate violence against women, this great body of women lawyers have decided to raise their voice against all shades of violence against women whether it be domestic or official
In pursuant of their aims and objectives, AWLA commemorate land mark dates set by the African Union and United Nations to raise awareness about the plight of women and children.
As the world engages in 16 Days of Activism Against Gender-Based Violence, the body avails itself the opportunity to highlight some violent and of course harmful practices Nigerian women are continually subjected to, as well as condemn such and create the awareness among the populace that perpetrators of such inhumane acts on a folk that deserves and desires protection in all spheres, will receive a bang of the law.
This year, AwLA is using the window provided by the United Nations via the 16 Days of Activism Against Gender-Based Violence, to contribute their own quota especially as it relates to condemning in concrete terms, societal practices that run foul to the healthy development of the women.
Activities outlined in commemorate of the 2021 version of the 16 days of activisms against gender based violence include; advocacy and sensitization visits to Khana Local Government and Oginigba in  Obio/Akpor Local Government on 26th and 30th November respectively while free legal clinic takes place in Port Harcourt Local Government on 29th of November.
While the program lasts, stakeholders are expected to brainstorm on how to solve the challenges faced by women, while women will be enlightened on their right as well as be sensitized on how to seek redress.
In a chat with The Tide woman Editor, Sylvia ThankGod-Amadi, the Coordinator of the African Women Lawyers Association, Hilda Desmond-Ihekaire, said her association is quite proactive on issues that bother on women and children's rights.
She encouraged women to speak out against injustice meted on them by people who are supposed to protect their interest, stating that the era of accepting every awkward treatment against them is over. She enjoined them to avail themselves the opportunity of the free legal clinic provided at this season to vent out their grievances.
The AWLA coordinator revealed that her association is already handling matters of gender based violence in court at the moment and would stop at nothing until the public comes to appreciate that women are also human that should not be treated unjustly.
AWLA is a group of women lawyers with the aim and objective of protecting the right and interest of women and children in Africa. They do this through multi facetted approach, using advocacy, sensitization campaign and probono litigation services on women and children's issues
16 Days of Activism Against Gender-Based Violence is an international campaign to challenge violence against women and girls. The campaign runs every year from 25 November, the International Day for the Elimination of Violence against Women, to 10 December, Human Rights Day.
By: Sylvia ThankGod-Amadi
NAWOJ Moves To Check Violence Against Women, Girls … Seeks More Action, Resources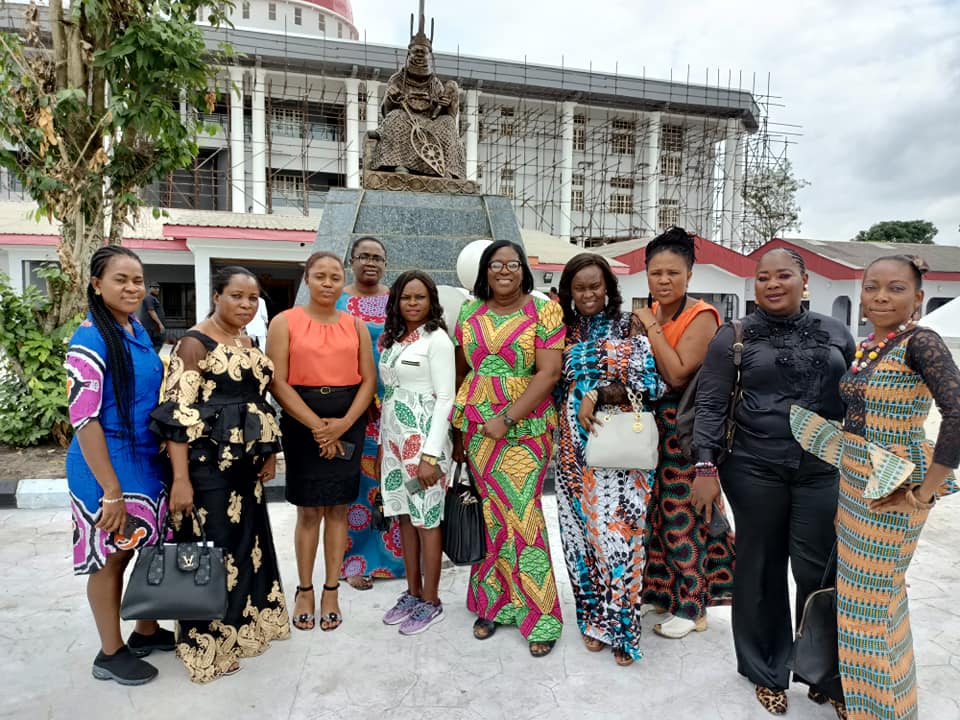 Chairman, Nigeria Association of Women Journalists (NAWOJ), Rivers State Chapter, Susan Serekara-Nwikhana, has called for strengthened actions and resources to address violence against women and girls in the society.
Speaking to newsmen in Port Harcourt, yesterday, November 25, 2021 to commemorate this year's 16-Days of Activism, with the theme: 'Orange the world: End Violence Against Women Now', the Chairman, NAWOJ, Rivers State Chapter stated that violence against women and girls reached pandemic proportion especially during the COVID-19 hit that resulted to lockdown.
Serekara stressed that as lockdown measures were implemented to stop the spread of the coronavirus, violence against women, domestic violence intensified as school closures and economic strains left women and girls poorer, out of school and out of jobs, making them more vulnerable to exploitation, abuse, forced marriage, and harassment.
"We believe  that ending violence against women will require strengthened actions by the government through more investment in women and girls," she said, regretting that formal reports of domestic violence have decreased, yet survivors find it harder to seek help and access support through the regular channels. She further noted that the 16 days of activism is an expression that gender-based violence though not inevitable, can and must be prevented.
"While gender-based violence can happen to anyone, anywhere, some women and girls are particularly vulnerable – for instance, young girls  and teenage girls who are employed as house helps . Violence against women continues to be an obstacle to achieving equality, development, peace as well as to the fulfillment of women and girls' human rights," Serekara added.
By: Susan Serekara-Nwikhana
NAWOJ Seeks Adequate Protection, Provision For Children
Aware of the numerous problems children face especially with the current harsh economy of our nation, the Nigeria Association of Women Journalists (NAWOJ), Rivers State has stressed the need to protect the lives of children while investing in their future.
The association said this during this year's commemoration of "The Universal Children's Day", that had "investing in our children means investing in our future", as its theme.
This was contained in a statement signed by the association's Chairman and Secretary, Mrs Susan Serekara-Nwikhana and Dr Ngozi Anosike, respectively.
The statement described the essence of the day as a time to improve the welfare for all children.
"NAWOJ is using this special day to call on governments at all levels to ensure that every child is given the means requisite for its normal development, both materially and spiritually, while cautioning parents against reproducing the number of children they cannot properly care for but give them out at their tender ages as house helps thereby exposing them to all forms of abuse.
"NAWOJ appreciates the fact that to invest in our nation requires that the child that is hungry is fed, the child that is sick nursed, the child that is backward helped, the delinquent child reclaimed, and the orphan and the unsheltered are secured".
It commended the Governor of the State, Chief Nyesom Wike for ensuring that the Rehabilitation Centre at Iriebe is operating at optimum capacity.
NAWOJ recalls that during the commissioning of the rehabilitation Centre, Governor Wike magnanimously doled out N250million to the ministry of social welfare, just to ensure regular power supply and smooth running of the facility, a gesture NAWOJ appreciates so much as it translates to giving the children a sense of belonging.
The association also stressed the need to save the lives of new born babies in maternity homes and hospitals and called on Port Harcourt Electricity Distribution Company to as a matter of necessity ensure regular power supply to those facilities.
The association in the statement regretted the death of premature children in the Intensive Care Unit of OPM Free Hospital at Aluu axis of the State as a result of power outage.
"Universal Children's Day, celebrated annually on the 20th of November, is not just a day to celebrate children for who they are, but to bring awareness to children that have experienced violence in forms of abuse, exploitation, and discrimination", the statement added.