The premises of the Rivers
State Ministry of Women Affairs last Friday was  agog as female journalists under the auspices of the Nigerian Association of Women Journalists (NAWOJ), in Rivers State and beyond converged to witness yet another conference, the '5th Triennial Delegates Conference of NAWOJ, Rivers State, 2014.
It was a forum for the professional women journalists to meet with each other again in euphoria, ease off their official duties as well as sharing ideas that are of utmost upliftment to the ever-evolving challenges in the faces of their professional career and gender. Moreso, it was a conference that heralded a new executive body, on whose shoulders the affairs of the association would rest for the next three years.
Showcasing the progress of the association in the past three years (August 2011-August 2014), the outgone chairman of NAWOJ, Rivers State, Dr Enale Kodu, revealed that the association embarked on several gender-based advocacy programmes and seminars that had formed a source of an eye-opener not only in the discharge of their professional duties but of gender integrity and domestic affairs.
Among them were the partnership with the Preventive Health Initiative, a one-day awareness creation programme on 'Youth Against Cancer For In-School Youths, 'Women's sexual and Reproductive Health and Rights.' a seminar on 'Ensuring National Peace and Stability, The Role of Women Journalists' as well as rallies, courtesy calls, conferences and media chats.
The theme of the conference, 'Women, The Building Blocks For Better Service Delivery In Politics,' wouldn't have been more apt. Quite expository and inspiring not only for the women journalists, but women in general, and the Guest Lecturer, Barr Victoria Opara did justice to the issue.
Opara challenged the women to desist from their usual habit of under estimation of themselves, but rather stand tall and be on the decision table, an act without which she said the women's voice and plight would remain unheard.
According to her "going by the theme, it suggests that there are two sides needing both to make a whole. Thus, the woman is one component that is needed to make this country move forward even in politics as far as efficiency and effectiveness are concerned."
Resounding that the 'Pen Is Mightier Than Sword,' Opara urged the professional women journalists to use their pen to press on issues that affect them in all spheres maintaining that it is still dependent on the woman whether or not her plight is attended to.
While noting that the Nigerian Constitution and religion were key factors militating against women even in their participation in politics, she said: "you must know that if you are not there, nobody will speak for you. Don't be an enemy of yourself, it is incumbent upon you to rise up and put things right. Be the change you want to be, join politics and use your pen to sensitise and promote these issues for your own good."
The Guest of Honour and General Manager, Rivers State Newspaper Corporation, Mr Celestine Ogolo, charged the women to rise beyond their scope of profession and bring themselves to the limelight even in politics.
Represented by an elder  of NAWOJ in the state, Mrs Juliet Njiowhor, he said "Let these building blocks not be limited to politics, but extended to every aspect of our activities. It takes time and patience, but let's remain strong."
The conference featured speeches from the elders of NAWOJ both at the state and zonal levels including Mrs Timipre Idoko, Uche Atuzie, Kate Sam-Mgbor, Lizzy Fumbo, Beatrice Paago among others, who at their various capacities maintained that NAWOJ stands as the voice of women not only in journalism profession but the woman gender in general.
They urged the women journalists to shun their differences and function in close partnership even with other well-meaning women organisation and NGOs to take the association to greater heights within the period in focus.
Lady Godknows Ogbulu
60 -Year – Old Man Commits Suicide After Assaulting Daughter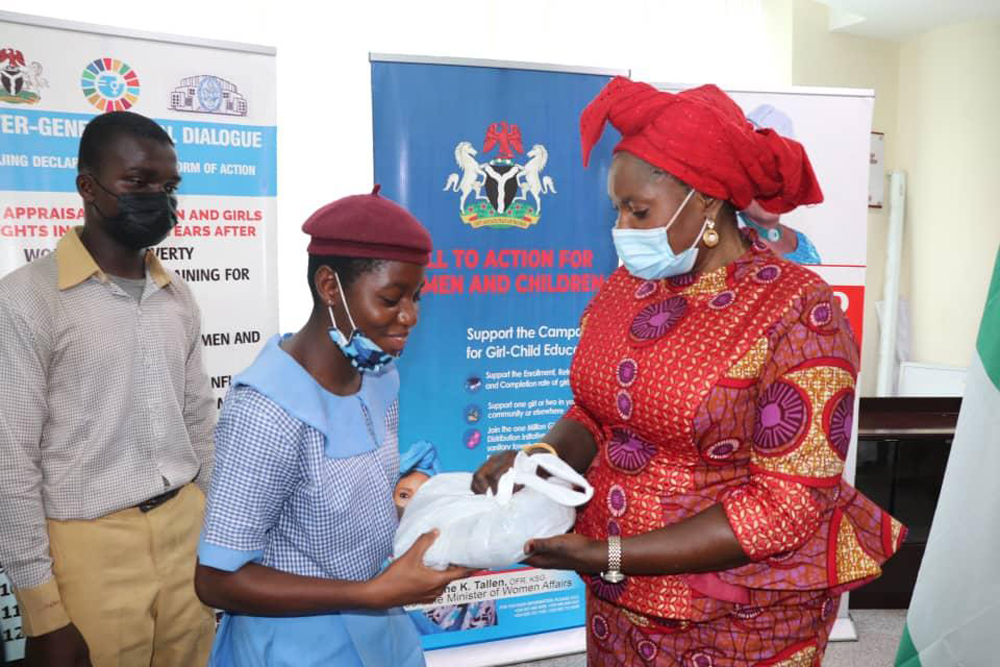 A sixty-year-old man (name withheld) has committed suicide after he was caught having sex with his biological daughter of 17 years old.
The incident occurred at Amaigbo in Nwangele Local Government Area of Imo State recently.
Report reaching The Tide, said the man denied when the news was making the rounds that he was having affair with his daughter for some years.
The Tide learnt that after his denial, the community set a close watch on him and set a surveillance on.
The cat was let out of the bag, when after about one week of his denial, he was caught on top of his daughter, having carnal knowledge of her.
According to the report, the members of his community descended on him and gave him thorough beating and stripped him naked and he was taken to the palace of the traditional ruler of the community, where they performed certain rituals to appease the land.
Apparently worried about the stigma and scandal involved, he decided to commit suicide to avoid the embarrassment he might face from the community.
When the sad news reached the wife of the man who was already in the market, out of shame, she decided to abscond.
When contacted on phone, the Imo State Commissioner of Police, Mr. Abutu Yaro said that such report had not reached his table, adding that he would find out later.
By: Joe Nwachukwu, Owerri
Women Now Drink As Much As Men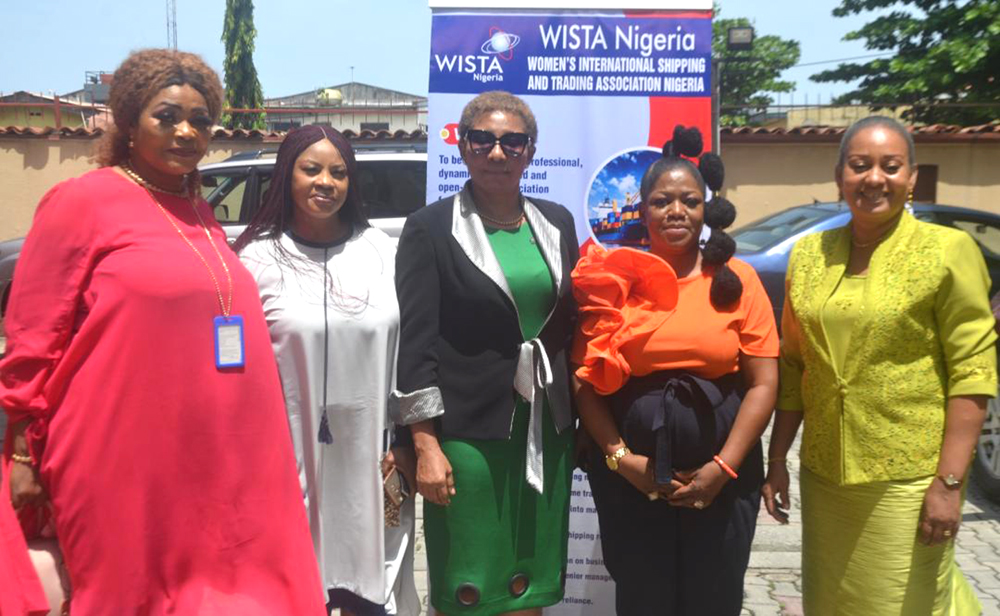 Research shows women suffer health consequences of alcohol liver disease, heart disease and cancer more quickly than men and even at lower levels of consumption.
Researchers worry the long-term effects of the Covid-19 pandemic could amplify the rise in alcohol and mental health concerns among young women.
For nearly a century, women have been closing the gender gap in alcohol consumption, binge-drinking and alcohol use disorder. What was previously a 3-1 ratio for risky drinking habits in men versus women is closer to 1-to-1 globally, a 2016 analysis of several studies suggested.
And the latest U.S. data from 2019 shows that women in their teens and early 20s reported drinking and getting drunk at higher rates than their male peers in some cases for the first time since researchers began measuring such behavior.
This trend parallels the rise in mental health concerns among young women, and researchers worry the long-term effects of the Covid-19 pandemic could amplify both patterns.
"It's not only that we're seeing women drinking more, but that they're really being affected by this physically and mental health-wise," said Dawn Sugarman, a research psychologist at McLean Hospital in Massachusetts who has studied addiction in women.
Research shows women suffer health consequences of alcohol liver disease, heart disease and cancer more quickly than men and even at lower levels .
Perhaps most concerning is that the rising gender equality in alcohol use doesn't extend to the recognition or treatment of alcohol disorders, Sugarman said. So even as some women drink more, they're often less likely to get the help they need.
Although the gender gap in alcohol consumption is narrowing among all ages, the reasons differ. For people over 26, women are increasing their alcohol consumption faster than men. Among teens and young adults, however, there's an overall decline in drinking. The decline is simply slower for women.
That may sound like progress, said Aaron White, a senior scientific adviser at the National Institute on Alcohol Abuse and Alcoholism. But it may indicate larger underlying issues.
"We have a real concern that while there might be fewer people drinking, many of those who are drinking might be doing so specifically to try to cope," White said. "And that is problematic."
Research suggests that people who drink to cope as opposed to drinking for pleasure have a higher risk of developing alcohol-use disorder. And while every individual's reasons for drinking are different, studies have found women are more likely to drink to cope than men.
From Kaiser Health.com.
Woman Sells Two Daughters For N300,000 In Ogun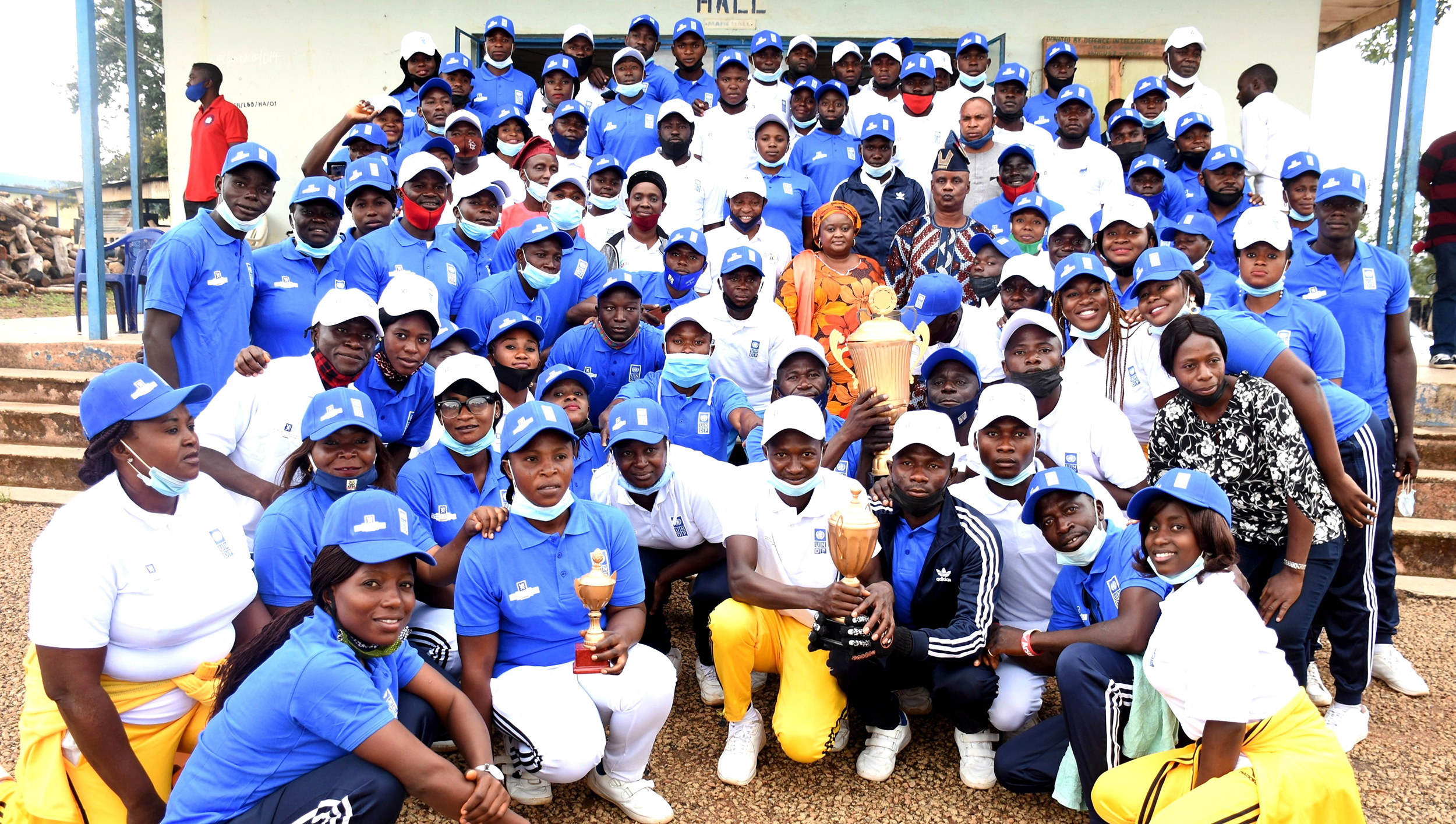 A 35-year-old housewife, Blessing Agoro, has been arrested by men of Ogun State Police Command for allegedly selling her two daughters, Semilore Agoro (four), and Deborah Agoro (two).
The suspect was arrested, following a report lodged at Redeemed Camp Divisional Police Headquarters by her husband, Oluwaseyi Agoro.
The Police Public Relations Officer in the state, DSP Abimbola Oyeyemi disclosed this in a statement, yesterday.
Oyeyemi said the husband reported that when he returned from travelling last Tuesday he couldn't find his two daughters.
The PPRO said, "The man stated further that all efforts to make his wife tell him the whereabouts of the children proved abortive, hence his report.
"Upon the report, the DPO Redeemed Camp division, CSP Alabi Akinjide, detailed his detectives to apprehend the suspect, who had already been with the camp's code of conduct department.
"On interrogation, the suspect explained to the police that her husband left home for the past two years, and while he was away, she found it difficult to cater for the two children with her other two children she had for another man.
"She stated further that while she was contemplating on what to do, one Kolawole Imoleayo introduced her to a couple in Port Harcourt who was in need of children. She sold the two daughters to the couple at the rate of N300,000.
"Her confession led to the arrest of the said intermediary, Kolawole Imoleayo. They are both assisting the police in their investigation."
The Commissioner of Police, Edward Ajogun, has ordered the transfer of the suspects to the Anti-Human Trafficking and Child Labour Unit of the State Criminal Investigation and Intelligence Department (SCID) for discreet investigation.
Oyeyemi added that Ajogun directed that the children must be rescued and brought back to their parents as soon as possible.