'Why APC Wants Amaechi'; …Tinubu, Buhari, Extol Gov's Leadership Qualities …Amaechi Dares Police, As Supporters Flood Airport …Gov Accounts For N1.9trn
Leaders of All Progressives Congress (APC) say the party will welcome Governor Chibuike Amaechi if he decides to join the party, because he is a progressive by his nature and actions.
Speaking yesterday in Government House, Port Harcourt, during a visit of APC chieftains to the State, Tinubu observed that since his days as Speaker of the State Assembly, Amaechi had shown traits of a progressive, and therefore should not stay where he is being intimidated and persecuted.
Tinubu stated that the governor's developmental strides, speak volumes and called on the citizenry to urge the governor to come over to APC.
The former Lagos State governor pointed out that moving to APC would cement the relationship between the South and North, adding that, "the progressives are offering a rescue boat".
For Gen. Mohammadu Buhari, the leadership of APC had decided to woo the persecuted Group -7 governors in order to balance the political equation in the country.
The former Head of State said it was high time the progressives merged forces to check the present misrule, and salvage the country from corrupt and inept leadership, "we must organise ourselves to utilize the resources of the country. We must get together and move this country forward".
Interim Chairman of APC, Chief Bisi Akande said Amaechi's governorship style had endeared him to the party, "we noticed that he is more than a leader, he is the leader of leaders".
"Let him come and join APC, a party of courageous fighters, a quality which Amaechi has "Akande remarked.
In his speech, the House of Representatives member, for Ikwerre/Emohua Federal Constitutency, Hon. Andrew Uchendu said for now Governor Amaechi remained a big asset to any party he would be ready to pitch tent with in the future.
The House of rep member fo Ikwerre/Emohua Federal constituency added, "we have heard all that you said. You have made a very strong case inviting us, … me and my colleagues have given the governor our mandate to discuss with you".
Also speaking Senator Magnus Abe, representing Rivers South-East Senatorial District, decried the huge loss of party discipline and values, as he lamented that the ruling party does not condone dissent voices.
Abe argued that any party that does not respect the views of its members should be ready to court crisis, pointing out that the soul of any party belongs to its members.
Speaker of Rivers State House of Assembly, Rt. Hon. Otelemaba Amachree said while the governor was still consulting, the citizenry are ready to go with him, wherever he goes.
Governor Tinubu together with Gen Buhari (rtd), Tom Ikimi, Odigie-Oyegun, Masari, Bisi Akande arrived at the Port Harcourt International Airport at exactly 9.05 am in a chartered Hawker 4000 and immediately proceeded to the Model Primary School at Elekahia, where the host Governor Amaechi took them round on an inspection of the school project. They later visited the adjoining Elekahia Primary Health Centre and inspected the facilities in the centre.
At the school, he told his visitors that his administration had completed and furnished 300 primary schools all over the state and had also finished and furnished seven comprehensive Secondary Schools at the rate of five billion naira per unit. He explained that the schools contain modern and world class facilities like massive classroom buildings, teachers quarters, hostels, libraries and other facilities worthy of envy.
The group later proceeded to Government House where they addressed the thousands of the supporters of the party and the people of the state who had waited eagerly for their arrival.
Chief Tinubu set the tone of the visit when he described the Rivers State Governor as a courageous and progressive leader, who was being victimized because he is fighting for the cause of the people of the state and that his courage endears him to the leadership of the party, hence its resolve to visit the state to see, seek and invite.
Tinubu also explained the reason for the postponement of the visit initially planned for Monday.
"As for yesterday's postponement, we were ready for the visit, you people were ready to receive us, but the airspace was blocked. Because we did not want to offend anybody, we did not want to undertake the visit in a confused atmosphere and you still came in your thousands to welcome us."
Amaechi in his speech took a swipe at those he accused of trying to grab the state's treasury and described some of his critics as being corrupt and morally bankrupt.
He also explained the reason for his display of enthusiasm at the burial ceremony of the First Lady's mum's burial at Okrika town, last Saturday.
"You will wonder why I was dancing at the burial. I can tell you why.  They need to know that when you have God behind you, there is nobody in your front. We have been hearing we will remove him, we will remove him since 2007, have I been removed?
They talk as if they own the court. They said we will be removed on the 11th.  November 11 is on Monday, is it not? That day I will dance here to the glory of God because if I tell you that I am not happy with your presence I will be lying.
I have made a commitment and the commitment is that they have served, they are now hungry, the money they got from government is finished, that are now hungry. They are now desperate, we must stop them, as for, me I am through. I have told you that all I do is kneel down and ask God to save me from these evil men and women and by His grace I am being protected. I also need to include you in the prayer and I have been saying to God, protect Rivers people and Rivers State, so that these people will not come to power and steal your money.
Addressing his guests, the governor said, "we have heard you. We are a group of seven governors. I am peculiar in that group of seven. Let me tell you why I am peculiar. The President comes from our zone. I will consult our leaders. I will consult Rivers youths. I will consult the President and consult all 'consult -ables' and I will get back to you. The only thing is that I will take a decision whether for or against it will be at the Liberation Stadium. That stadium has capacity for 40, 000 people. We will want that stadium to be filled. If we are staying, we will call the President to come and address us. If we are going, we will call Tinubu and Buhari to come and address us and you will be addressing 40, 000 people in that stadium.
Governor Chibuike Amaechi had moved into the Port Harcourt International Airport after the Nigerian Police Force attempted to prevent his supporters from entering the airport to welcome leaders of All Progressive Congress (APC) who were in the state to visit him.
Amaechi who arrived at the airport at 9.00am was going back to the Government House, Port Harcourt when he discovered that Police had barricaded the gate, preventing the large crowd who came to receive the visitors from gaining entrance into the airport.
The Governor, after order his to the police to allow the crowd was rebuffed, pushed the gate open which made him to trek with some of the crowd to the airport.
According to him, Nigerians should learn to have their voice and resist oppressions.. Nigerians must have their voice.
In a related development, Governor Chibuike Amaechi yesterday used the visit of leaders of All Peoples Congress (APC) to the state, led by Gen. Buhari and Asiwaju Tinubu to reply his critics on how funds received since the inception of his administration have been spent.
Amaechi explained that he was pressed to reply  based on the over blown figures dished out by his detractors stating that  even at N1.9 trillion  the figures were baseless and imaginary.
He stated," they also say we have gotten N1.9 trillion thank God. Before they said it was N3 trillion…Let me tell you if we are using their figures that we got N1.9 trillion and our wage bill is N8.9billion but for the purpose of argument let us leave it at N6billion. Take N6 billion and multiply by 12 how much? 24 billion per year multiply by by six years, about 500 million. So they should remove 500 million from N1.9 trillion. Let them tell me how much that is remaining.''
The governor further explained that if monies spent on roads put at N500 billion ,the 500 model primary schools built at N112 million, and Model secondary schools built at N4.5 billion per school, with seven completed, the 140 health centres are all subtracted then that means he was prudent in managing the state funds.
Amaechi submitted that critics of his administration are angered because he refused to share the state resources," they said we have done nothing then they are blind because even the bat perch on our schools roofs."  thanked Rivers people for the opportunity given to him to serve them, while promising not to fail them.
90% Of Money Laundered Via Real Estate, EFCC Reveals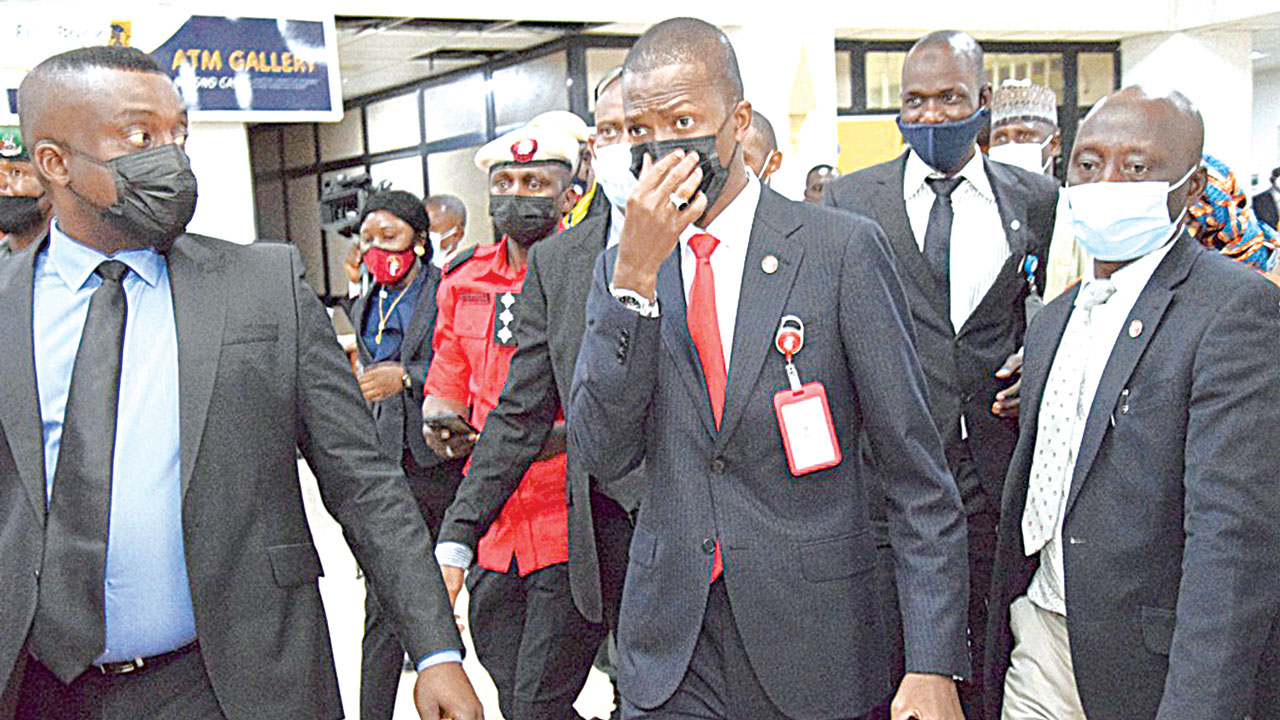 The Economic and Financial Crimes Commission (EFCC) says about 90 per cent of money laundering is done through the real estate sector.
The commission's Chairman, Abdulrasheed Bawa, stated this while featuring on Channels TV's Sunrise Daily, yesterday,
According to him, although the sector is monitored via the special control unit, more needed to be done.
According to Bawa, "One of the problems we have now is the real estate. 90 to 100 per cent of the resources are being laundered through the real estate."
He said there are so many issues involved, but that they were working with the National Assembly to stop what he called "the gate keepers" as there would be reduction in looting if there is no one to launder the money.
Bawa, the EFCC boss, gave an example of a minister who expressed interest in a $37.5million property a bank manager put up for sale.
He said, "The bank sent a vehicle to her house and in the first instance $20million was evacuated from her house.
"They paid a developer and a lawyer set up a special purpose vehicle, where the title documents were transferred into.
"And he (the lawyer) is posing as the owner of the property. You see the problem. This is just one of many; it is happening daily."
The EFCC chairman also revealed that he receives death threats often.
Asked to respond to President Muhammadu Buhari's frequent "Corruption is fighting back" expression, Bawa said he was in New York, USA, last week, when someone called to threaten him.
"Last week, I was in New York when a senior citizen received a phone call from somebody that is not even under investigation.
"The young man said, 'I am going to kill him (Bawa), I am going to kill him'.
"I get death threats. So, it is real. Corruption can fight back," he said.
On corruption in the civil service, he said there were a lot of gaps, especially in contracts processing, naming "emergency contracts" as one.
Bawa said, "A particular agency is notorious for that. They have turned all their contracts to emergency contracts."
However, he said, EFCC has strategies in place to check corruptions, one of which is "corruption risk assessments of MDAs".
According to him, "I have written to the minister and would soon commence the process of corruption risk assessments of all the parastatals and agencies under the Ministry of Petroleum Resources to look at their vulnerability to fraud and advise them accordingly."
Asked if the scope of corruption in the country overwhelms him, Bawa, the EFCC boss said, "Yes, and no."
We've Spent N9bn To Upgrade RSUTH, Wike Confirms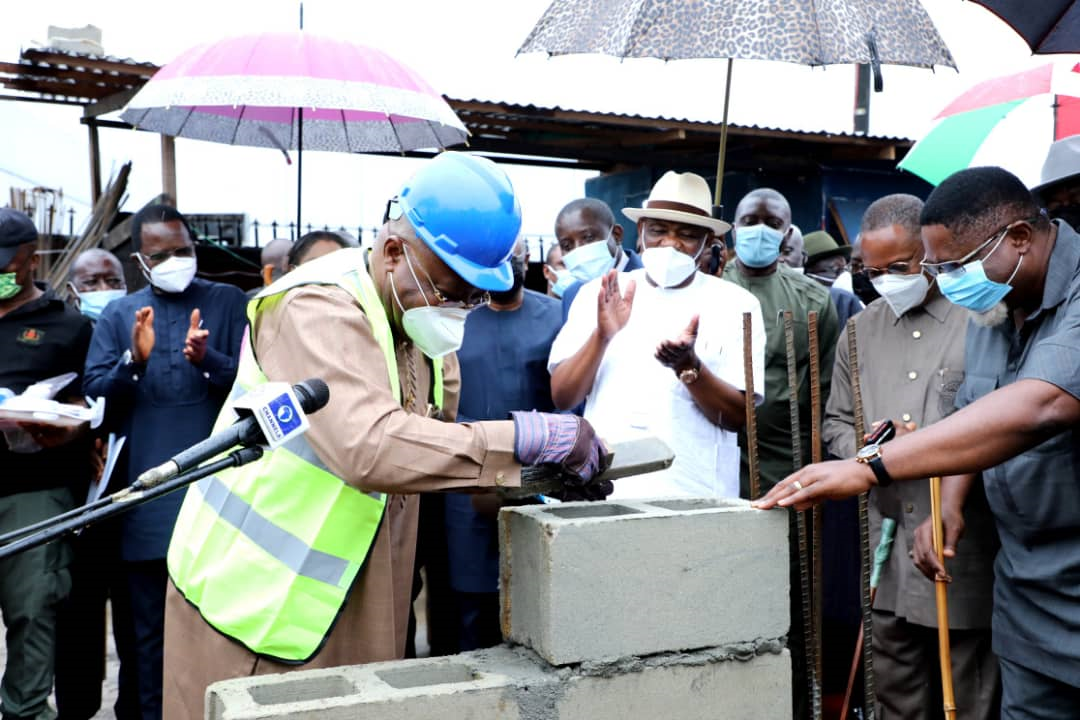 The Rivers State Governor, Chief Nyesom Wike, says his administration has spent N9billion in upgrading structures and installation of new equipment at the Rivers State University Teaching Hospital (RSUTH).
He said the fact that 40 per cent of the 2021 budget of the state is dedicated to provision of quality healthcare delivery was a further demonstration of the priority placed on the sector.
Wike made the explanation at the foundation laying ceremony for the construction of a Renal Centre at RSUTH, last Friday.
The governor said he made promise to Rivers people that the best would be provided to them in all sectors of the society within his capability because of the mandate they gave to him.
"As we came on here, I just looked around and I see the changes in this teaching hospital. I can say that we have put not less than N9billion in this teaching hospital.
"If you look at the budget, the health sector alone, what it's taking from the Rivers State Government is not less than 40 percent of the 2021 budget."
Speaking further, Wike said the state government cannot afford to implement free medical service programme in the present economic circumstance.
While dismissing the request for a subvention for RSUTH, Wike, however, commended the chief medical director and his team for their commitment to turnaround the fortunes of RSUTH.
"I have never seen anywhere that health services can be totally free. They're telling me that people who come here can't pay. I have never declared that this state is going to take over the health fees of anybody."
Also speaking, the former Minister of Transport, Dr. Abiye Sekibo, who performed the flag-off, noted that Wike's achievements in the health sector in particular, surpass what former governors of the state had done.
Sekibo said that the governor has given equal attention to every section of the health sector by providing complete health infrastructure that was positioning the state as a medical tourism destination in Nigeria.
Earlier, the Rivers State Commissioner for Health, Prof Princewill Chike, lauded Governor Nyesom Wike for his interest in the health of Rivers people.
He noted that the renal centre, when completed, would become another landmark development project in the health sector that would handle and manage all kidney-related ailments.
In his remarks, the Chief Medical Director of the Rivers State University Teaching Hospital, Dr. Friday Aaron, commended Wike for approving the renal centre.
Aaron explained that chronic kidney disease was a major burden globally with estimated 14 million cases in Nigeria.
According to him, over 240,000 of these cases require renal replacement therapy in the form of dialysis and renal transplant.
The CMD said the building that would house the centre was expected to be completed in six months and consists of two floors.
The ground floor, according to him, would house the haemodialysis unit with eight haemodialysis machines.
He further explained that the first floor of the centre would house the surgical component where most of the sophisticated equipment for kidney transplant would be installed.
Aaron said Wike has released the funds required to build, equip the centre as well as for the training of personnel locally and internationally.
Power Generation Falls 23% To 3,172MW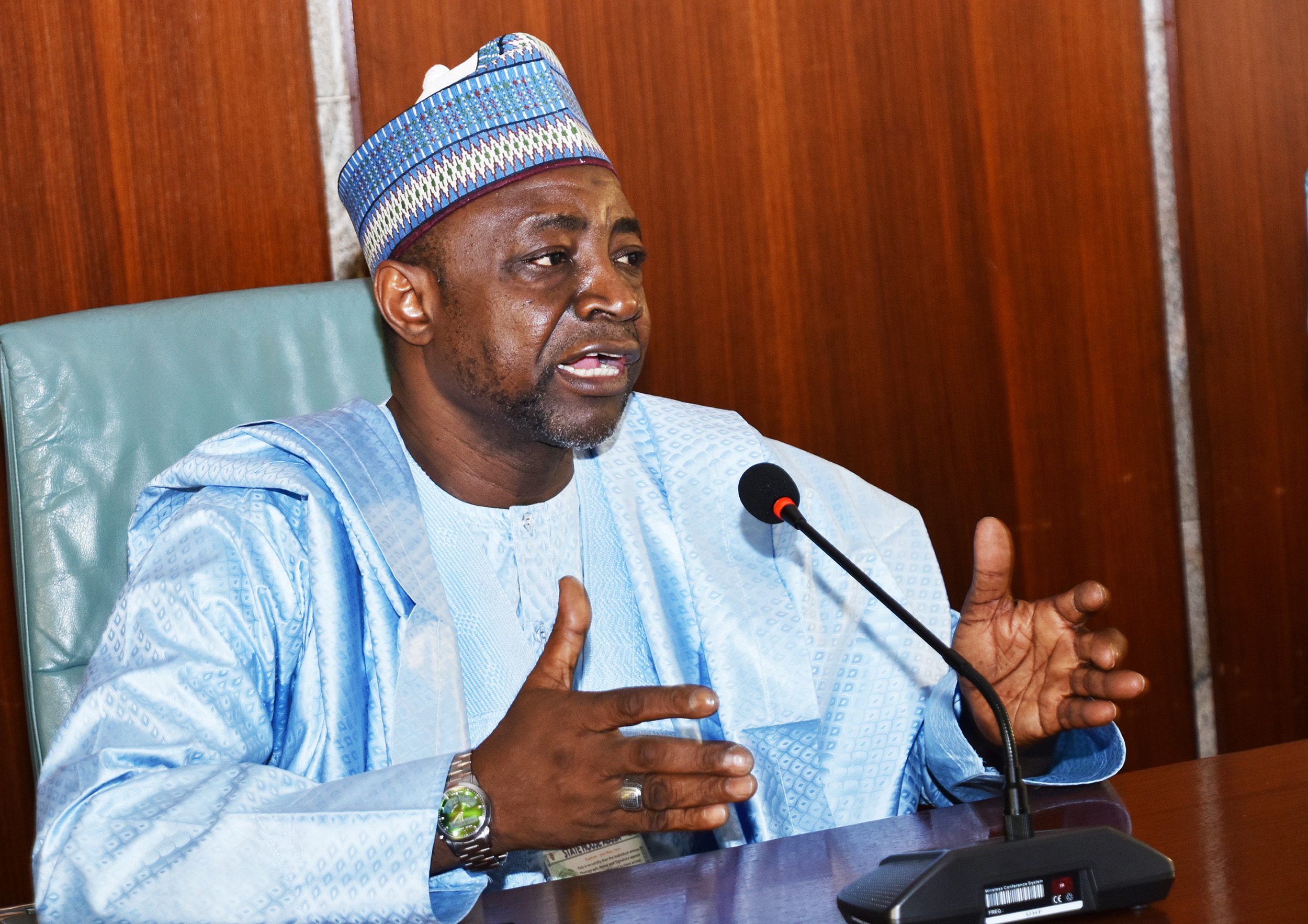 Power supply in Nigeria has failed to improve on last week's performance, as it fell by 22.9 per cent from peak generation of 4,115Megawatts on Saturday to 3,172.20MW as at 5pm, yesterday, latest data from the System Operator has shown.
According to the data, most power plants were operating far below capacity due to gas shortage with Olorunsogo Power Plant 335MW capacity; and Sapele Power Plant, 450MW capacity; completely out.
Egbin was generating at 746MW; Omoku 37.20; Omotosho (NIPP) at 105MW; while Afam was generating at 80MW.
The data showed that on the average power generation in the past seven days were 4,120.9MW on Sunday, June 6; 4,249.4 on Monday, June 7; 4,000.9MW on Tuesday, June 8; 3,720.7 on Wednesday, June 9; 3,517 on Thursday, June 10; 3,765MW on Friday, June 11; and 4,115MW on Saturday, June 12.
The International Oil Companies (IOCs), had last warned that despite Nigeria's huge gas reserves a lot needs to be done to attract investment to the sector to develop gas reserves to boost power generation in the country.
Speaking at the just concluded Nigeria International Petroleum Summit, the Chair, Shell Companies in Nigeria/MD SPDC, Osagie Okunbor, said with 203trillion Cubic Feet of gas reserves, what was needed in the country is to deliver projects that would produce the gas.
"The challenge is not just growing the reserves but in producing these reserves for the benefits of our country. Essentially growing the reserves and delivering on the production is a function of two or three elements.
"I like to see infrastructure that is required for the development of these resources at two levels. Soft infrastructure is often the one that is more important than and that is the one that is actually drives most of what you see at site."
"Soft infrastructure refers to the enabling environment and nothing pleases me as much seeing both the Senate President and the speaker of the house give very firm commitments about trying to pass the PIB this month.
"That is probably the big one of the enabling environment to provide the kind of stability we also need all sorts of other issues we need to that we have discussed severally in terms of sanctity of contract, stable policies and collaboration and I think we are well on our way there", he added.