For the woman who wants to make a fashion statement,
colourful wardrobe can do the tick. Choosing the right colour makes you look
very trendy.
While
the saying goes: the way you dress is the way you will be addressed, it is also
important to note that the colour of your dress can either mar or add to the
vibrancy of your appearance and personality. Especially for the professional
woman, choosing the right colour for the right occasion makes you trendy.
Now,
you may be wondering which colour fits most or makes the perfect statement.
Here are some of the colours you wear on daily basis and the fashion statements
they make.
Blue
– This is the most 'coolest' colour you can think of. It is fun loving and
feels good to put on. Introverts especially melancholic, often go for blue
clothing as it makes them comfortable.
Red
– Often referred to as danger red is a colour that signifies brevity. When you
put on red cloth, you are surely working bold and vibrant.  Red makes one the centre of attention. When
in red clothings, women and men alike, who know how to carry themselves well,
often look hot and sexy.
Pink
– Pink dresses give women the charming and feminine look they desire. A pink
top on a black skirt or trouser is a trendy two some.
Orange
– Orange is a colour that stands you out in a crowd. It gives you an
extroverted and gutsy look.
Yellow
– yellow is one colour that seems scarce in most women's wordrobe yet it makes
great fashion statement. It does not only give you a vibrant look or
personality but also makes you look sunny and athletic.
Green
– When in a green dress, you are a down-to-earth natural beauty. If you think
am wrong, prove otherwise by trying one on. Even those who seem ugly still
manage to get a pass in green clothings.
White
– White is a perfect blend colour that you can find in every wardrobe. Apart
form making you look clean (or dirty, as the case may be) white helps in
defining your personality. It is a perfect match for all other colours when
combined. Also, for dark or tan complexion women, it gives sexy and appealling
look. Black is a versatile colour. It is conservative  yet sexy especially for women with fair
complexion. Black clothings help in thinning
down ones shape.
44 Years In Marriage: Couple Celebrate Love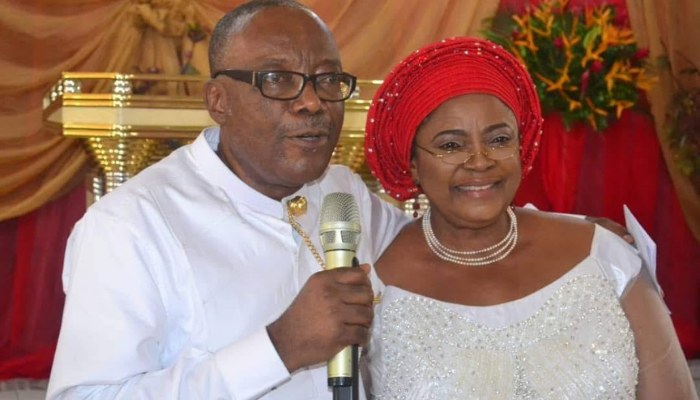 While some couples have had to quit their union in very short space of time for various reasons, for Mr and Mrs Akpan, the grace of God upon their marriage had been the spice that had kept the union going.
44 years now in marriage, the couple have gannered enough reasons to celebrate God's goodness, faithfulness upon their lives. Sunday, September 19, 2021 remains remarkable in the history of their relationship as they appeared before a distinquished congregation at Charismatic Renewal Ministries, Woji, in Port Harcourt, to refresh a covenant they had 44 years ago when they first tied the nuptial knot.
Engr Anthony Akpan who doubles as a Pastor and Zonal Secretary, PFN, sees his wife, Mrs Akpan Emilia, as the greatest gift from God to his life, for which he declared that, "she is worth celebrating for her love, hard work and uncountable achievements these 44 years of marriage."
In his words, "today is a joyous day and double celebration for us. We are 44 years in marriage and my wife is also marking her 69th birthday. God has been so faithful to our union", he noted.
Commenting on the uniqueness of their relationship, the Rivers State commissioner for information, Pastor. Paulinus Nsirim discribed the couple as role models and inspiration to the old/younger generations.
Pst. Nsirim reiterated that the couple have been a great gift to the church and have mentored many lives/marriages both in the church and secular world, adding that "they are worth celebrating.
"The couple have been a blessing to the body of Christ and nation at large. Their marriage has been an inspiration to me and others. Their marriage would continue to enjoy God's blessings".
Meanwile, the Chairman of Pentecostal Followship of Nigeria (PFN), Rivers State, Rev. Dagogo Jack, has appreciated God for keeping them in harmonious marriage for 44 years.
PFN Chairman said the couple has worked so hard in the Lord's vineyard, adding that their lives have been an example to believers.
Speaking during the thanks giving service, the celebrant, Engr Akpan appreciated God for the grace given to them that called for the double celebration.
On the secret of the successful marriage, he noted the need for couples to "have a good heart and relationship with God, work in forgiveness for one another, make excuses for each other and always striving to be the best husband/wife for one another".
He reiterated the need for couples to work together and overcome pressure points in their marriages.
Speaking in an interview with The Tide shortly after the thanks giving service, Mrs Akpan recounted God's grace and faithfulness in her marriage.
Mrs Akpan who noted that the marriage has been a source of joy due to the presence and grace of God, said the secret of her success in marriage is God's word and command that, "the two should become one".
For her, success in marriage starts with the choice of spouse. Thus she advised, "don't choose a husband/wife based on wealth and look, but ensure that he/she is your soul mate".
And to the younger women, she stressed the need for endurance and the ability to settle marriage challenges on one's knees.
Their union is blessed with eight children and seven grand children. Mrs Akpan, is the proprietress of Showers Christian High School.
By: Lilian Peters
Rotary Club To Empower Women On Renewable Energy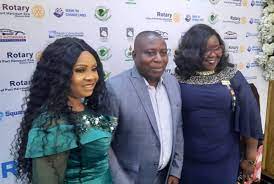 As Rotary Club of Port Harcourt Eco District 9141 gets a new Charter President, there are indications that attention is gradually being shifted from fossil fuel to renewable energy. In her inaugural speech as the first president of the charter, Rotarian Emem Bridget Okon, said, "this club under my leadership will champion alternative source of energy, we are going to promote that in the communities."
She announced the interest of the club in climate literacy, as she declared that the campaign is on a shift from fossil fuel to renewable energy as it would be good to also make contribution in that aspect.
For this reason, the president said, they would train local communities as well as empower youths and women on renewable energy such as solar, so it can help in the area of having energy stoves and solar power in communities, among others.
She called for support from individuals and organisations as well as donors to ensure that this project makes impact in the lives of community members.
Speaking to newsmen shortly after her installation, last Sunday in Port Harcourt, Rtn Okon explained that the state of mother earth has become a global challenge as such the Rotary Club is interested in finding solutions to some of these challenges as it affects all aspects of human life.
Speaking further, she explained that the club's mandate is to promote environmental conservation, ecosystem restoration as well as climate change mitigation, adding that the club would also seek to contribute to addressing the challenges in the Niger Delta environment in line with Rotary international focus through the following intervention areas: disease prevention and treatment; mangrove restoration; basic education and climate literacy; peace building and conflict resolution; economic and community development and eco ambassador, among others.
She further explained that the environment area of focus in rotary club was adopted in 2020 during the presidential counsel meeting, adding that this is the first club that particularly focused on the environment in West Africa.
Rtn Okon stated that the core mandate has made it become the first in West Africa and first in Nigeria, noting that this same core mandate was first adopted in Kenya, thereby making the Port Harcourt Eco District 4191s core mandate, second in Africa.
She noted that high level of soot was one of their major reasons and concern to focus on the environment, adding that the club has just unveiled the campaign against soot.
The charter president revealed that the club has also started the 'Safe The Mangrove Campaign,' which they are targeting to plant 50,000 mangrove trees by June 2022 when this rotary year would end.
She further revealed more activities they intend to embark on to include carrying out tree planting saying: "All these are necessary because these trees are important in absorbing carbon dioxide from the air and also helps in the restoration of the eco-system."
"You would agree with me that this year's World Environment-Day has the theme: 'Eco-System restoration', while World Earth-Day has the theme: 'Restore Our Earth,' so if we look at keying into those United Nations themes, it is better to take actions that would contribute to restoration of the environment, that is why we have decided to do tree and mangrove planting," she added.
She explained that there got to be awareness creation, which they can only achieve through conferences, policy dialogue and engagement with environmental justice groups, adding that all these would contribute to taking actions to restore the environment.
"Many of us in the club are people, who have been very passionate about the environment in the Niger Delta, a lot of us are environment justice campaigners even those that are government officials are people, who have held offices in the area of environment, so we are all committed to the process.
"We have already started schools campaign and the production of pamphlets on climate literacy, so between now and June 2022 this club is going to be all over the place, building partnership with government agencies, Non-Governmental Organisations (NGOs) as well as with individuals interested in promoting environmental protection and conservation,"the charter president added.
On her part, the Assistant Governor, Zone 4 2021-2022, District 9141, Rtn Nkiru Enyia, stated that the Charter President, Rtn. Emem Bridget Okon, was fully prepared to lead the club towards achieving its call mandate.
Enyia congratulated her and prayed God to grant her the needed wisdom to do exploits in the task ahead of her.
By: Susan Serekara-Nwikhana
Int'l Day Of Peace: Banigo Calls For Peaceful Lifestyle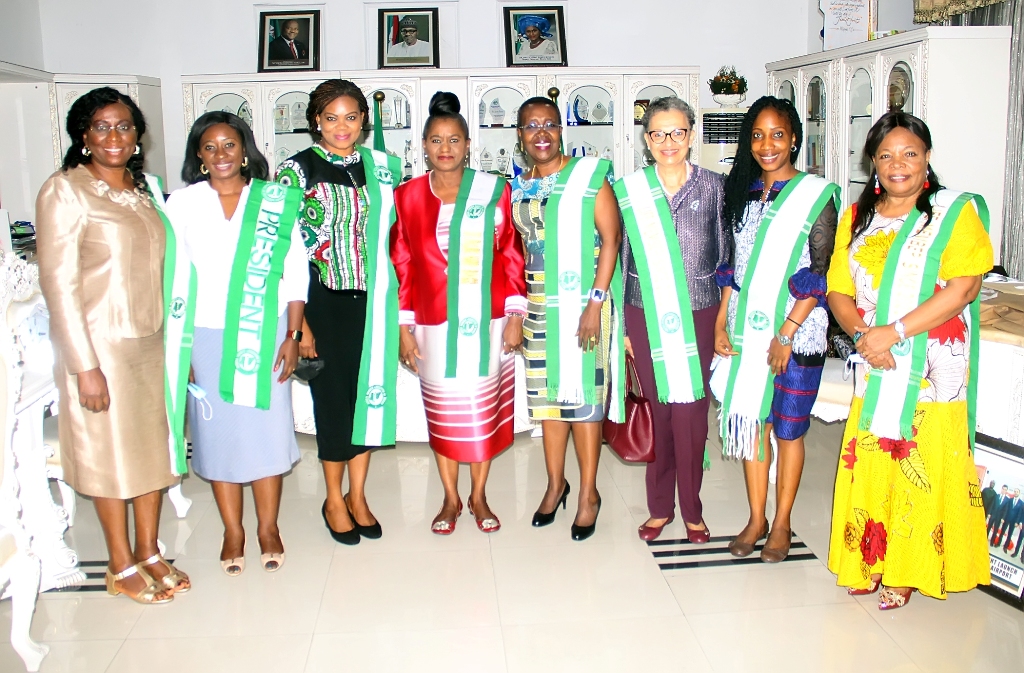 The Rivers State Deputy Governor, Dr Ipalibo Harry Banigo, has reiterated the need for all residents in the state to live peacefully with their neighbours in order to attract more developmental projects to all nooks and crannies of the state.
Banigo reiterated this in her goodwill message from the Government House in Port Harcourt, last Monday, to commemorate the year 2021 International Day of Peace.
According to the deputy governor, "Progress and development cannot thrive in an atmosphere of bitterness and rancour it, therefore, behoves on all residents to keep the peace at all times to fast track the development agenda of the Governor Wike-led administration."
Banigo, who disclosed that since the advent of the Governor Nyesom Wike-led administration issues of communal clashes occasioned by land boundary disputes had reduced to the barest minimum, noting that the Rivers State Boundary Commission under her watch as chairman had received the necessary encouragement to adjudicate on land boundary disagreements which have engendered peace in communities.
While wishing the Rivers people a happy International Peace Day celebration, the deputy governor stressed that there was no substitute for peace.
It would be recalled that the 21st of September is celebrated worldwide as the International Day of Peace.
The theme for this year is, "Recovering Better for an Equitable and Sustainable World."