Science, Technology In Agricultural Development
The role of science and technology in the quest for the best method of improving the yield  of crops, protecting crops against diseases and pest, making livestock  healthy all the time, designing the best method of crops storage  and even helping  in predicting the climate  conducive for agricultural practice  can not be over emphasised.
As we know, the use of agricultural  equipment and machineries help to making  farming  and other agricultural  practice easier for the farmer. In the advanced countries of Northern America and Western Europe, agricultural mechanisation is the order of the day. A lecturer in   American university could, in addition to his  leading job own and supervise a poultry complex of about 5,000 birds or more. In the same vein, two farmers  could supply the pork needed for a  town of 25,000 population. Farmer get attached to banks and get financed to large agricultural ventures. The farmers employ experts with agricultural  and management skills and exposures.
For those who venture into risky areas like poultry and piggery, efforts  are made to seek the services of pathologists to ensure that the health of these animals and birds are properly taken care of, proper insurance are taken to  ensure that where sudden mortality arise, the risk is spread. It is through science and research that better methods of improving the yield of crops are ensured.
Before  1989, local farmers had been used to harvest the local cassava species that were prevalent, only few farmers were used to improved cassava  varieties within that year but something sudden happened. Most of the local varieties were  no more doing well and thus  the mortality rate was high. Food became scarce and the price of a basin of garri rose to between N3,000.00 to N4,000.00 Garri  started  being sold at one cup for one naira. Many families could not afford it as some supplemented with corn flour, which was cheaper.
The only way out was  that  most farmers moved  to adopting the improve yield variety (IYV) and resistant variety. Luckily, Onuanwo was ready to assist the entire state and beyond as people from different parts of the state and  beyond moved to Onuanwo for tuber and stem.
Crop protection is very vital in agriculture. Disease affects plants and leads to delay in metabolic  activities, stunted growth, shedding of  flowers and fruits and sometimes the actual death of the plant. Cultural and chemical control are most of the time used. Culturally, crop rotation is adopted, burning remains after harvesting, regular weeding of the soil, proper spacing of crops using  of high yielding and resistant varieties and  practicing  of irrigation during  dry season are adopted.
 The use of chemical control is the result of research. Though  certain side effects are associated with certain chemicals, it still remains   that one of the most effective ways of reducing  pathogens,  fungicides are used  to controlled fungal diseases. These includes lime, cumin copper, Bordeaux mixture etc. Bacterial  diseases are control by certain antibiotics like cuprous axide (copper  oxide), certain dust from mercury, copper and sulphur. Since viral diseases are difficult  to  eradicate  certain insecticides they are used to control the insect vector transmitting the viral pathogens.
Also nematodes are controlled with infanticide like Nemagon, Vapan D-D and methyl bromide. We are fully aware that  without vehicles, engine  powered boats, aeroplane and other means of  transport like motor cycles, bicycles, wheel barrow and trucks, it will be difficult to transport raw materials  to the farm for planting or harvest  crops   from the place of production to the market  for sale.
Those mentioned of technical  means of transportation are very important in agriculture and without them, the production and evacuation of food will be very difficult. In advanced countries and few of the developing nations a eroplanes are used for spraying  particularly, when locust are seen to be devastating hundreds  of hectres of  farmland.
Good roads that  are tarred help in the evacuation of foodstuffs from the hinterland to the urban areas or others areas  where they are needed. The  use of different types of vehicles as were mentioned before  are catalysts  towards the realization of those lofty goals.
Science and research help in reducing  hand-wiping off animal disease which are inimical to proper animal production the world over. Some of these diseases and pests include foot and mouth disease, cattle  plague, newcastle  disease, mad cow  disease  (Ebola disease) tuberculosis, anthrax, bovine mastitis, fowl pox, cocotchiosis, aspergillusis, ringworm, tape worm, roundworm, tick etc.
With the advice of agricultural and veterinary  experts, the problem of farm animal will always be solved Large farm holdings even in Northern States of Nigeria have veterinary clinics that are well  stocked with drugs, vaccines, etc. building engineers develop farm building  like pens for livestock,  and pigs, silo, cribs  for storage  and even the construction of dams to supply water and  electricity to agricultural  establishments and the masses.
Even in Nigeria, the adoption of fertilizer  in our agricultural  system especially in the savannah and the Sahel area of the country has helped to boost yields. Right from the establishment  of NAFCON at Onne, the use of fertilizer had gained ground in this country.
Nigerian farmers particularly those in the  Northern states have utilised  the fertilizer  produced scientifically in Nigeria for the improvement of their agricultural inputs. Infact, modern farming can not perform well if the inputs of science and technology are not utilised.
Lastly, the Agricultural Development programme  (ADP), is research oriented. It is one of the duties to teach their staff the latest  research in  agriculture. These staff would pass on these to the local farmers practically, to boost food production after the floods.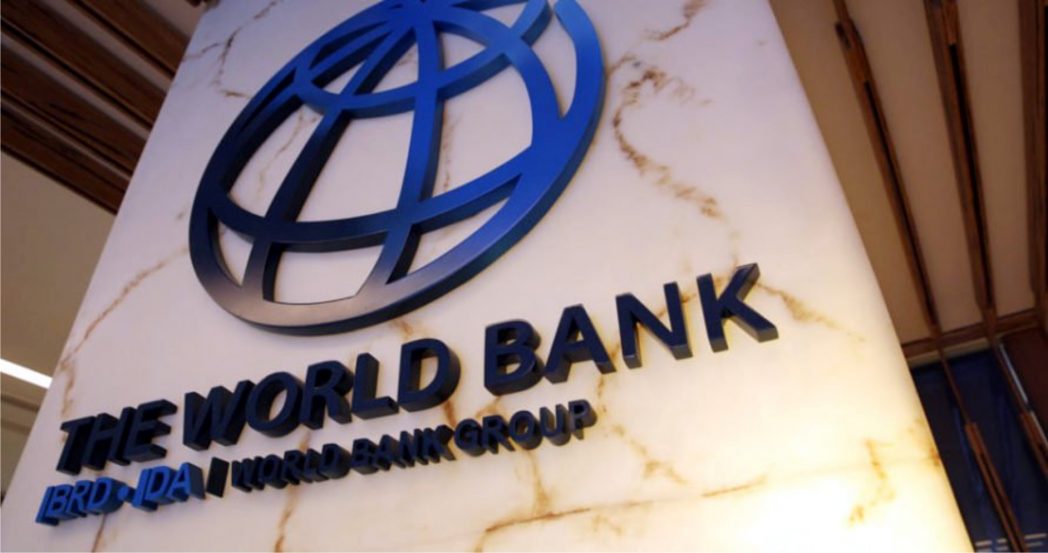 The prediction by the World Bank that Nigeria crucially had to create millions of jobs to avert imminent bust requires a composite approach to better the economy frantically. The release further advised the country to establish at least 30 million jobs by 2030 to prevent the unfortunate augury from being fulfilled. Don't forget, 2030 is only 10 years away.
The implication is that the economy must generate 3 million jobs annually for 10 years. But how is that possible when statistics have revealed that about 19 million Nigerians enrolled in the labour market within the last five years while only 3.5 million jobs were created within the same period, leaving a shortfall of 15.5 million jobless Nigerians? Also, the unemployment rate has quadrupled in the last four years attaining an all-high 23 per cent.
From the foregoing, it is explicit that there have been consistent job losses. Very few manufacturing activities happened while service providers only managed to employ a few people all due to an asperous business climate. Agriculture, the largest employer of labour, has lost attraction largely because of the activities of insurgents and bandits in some parts of the north. The prolonged herdsmen/farmers' clash never bolstered matters.
As unemployment advances, population growth edges faster. While the population grows at 2.6 per cent annually, the economy progresses at a paltry 2 per cent. With a low Gross Domestic Product (GDP) of $397 billion, Nigeria's population expansion has been projected to hit about 401.3 million by 2050.
Of course, this is portentous because it will exert enormous pressure on the economy, the job market and social infrastructure. As employment declines, extreme penury is on the rage. If the projection that unemployment figures will rise to 23.5 per cent this year is anything to go by, then we must anticipate a time bomb.
I believe the situation would have ameliorated if we operated a social welfare scheme. Rather, in the face of dwindling economy and increasing poverty, all what Nigerians can get are mere promises and at best ill-defined and rudderless social benefit schemes like "Trader Moni," "Market Moni", and "Farmer Moni" that disburse soft loans without collaterals.
The impact of the schemes is hardly perceptible. They have failed to prevent Nigerians from sliding into poverty every single minute of the day. Sadly, the number of extremely poor Nigerians has recently moved from 91.50 million to 94.4 million, fuelling speculations that a populist revolt may happen sooner than later.
Following the frightening figures, President Muhammadu Buhari pledged to lift 100 million Nigerians out of poverty in 10 years. But how will he go about it when there are no sustainable policies to create massive jobs? On the other hand, State governments have never helped matters either as they have failed to reduce unemployment.
What do we expect? After all, this is what occurs when a country decides to practice a lopsided, "feeding bottle" federalism. A report by BudgIT (an NGO) stated that 33 States are heavily dependent on monthly allocations from Abuja and therefore cannot survive by themselves. Any wonder the States are unable to boost activities needed to generate employment.
While the States are irredeemably dependent, Nigeria heavily relies on other countries for survival thus financing jobs in those nations. This situation is clearly against sound economic practices. How does one explain a development where we import virtually everything including fuel that should be taken for granted by virtue of our role as a leading crude oil producer? Since oil constitutes more than 90 per cent of our exports, the economy is usually left to the vagaries of crude prices in the international market.
Truth is Nigeria can never get its economy right till it gets its political structure correctly. An economy that energises States to go cap in hand to Abuja every month cannot inspire growth and development. The present sharing system only breeds parasitism, indolence, graft, joblessness and poverty. To reverse this ugly trend, fiscal federalism is the answer to a structure that gives impetus to uncompetitiveness. Let States drive the economy, not the centre.
We must look at what has worked best in other climes to create jobs by focusing on sectors that have the highest potentials. Resolving the current power crisis is the beginning point. Then the private sector should be empowered to lead the way. Finally, we must always understand that the agricultural and manufacturing sectors hold great capacity for job creation.
Arnold Alalibo

The School Dropout Syndrome
As education is becoming more essential and the level of illiteracy reduces globally due to technology and high demands in the job market, Nigeria's education system is faced with increasing challenges.
There is one major challenge that is in most higher institutions. It is the fact that most students don't complete their education and thus drop out before even graduating from school. 'Dropout' as the name implies, is a term that is commonly used to refer to students who for one reason or another terminate their studies before graduating.
Several reasons and causes have emerged that are believed to contribute towards students dropout of school. As we all know there is no action without consequences. There are several observable effects that do not only affect dropout, but the society at large. That is why we are looking at why many students drop out of school and how this decision affects their lives and the society at large.
Some of the reasons include poor parenting. This has been considered to be the greatest challenge that causes students to drop out. For instance, students that come from divorced and abusive parents are more likely to leave school before graduating than those that come from specially secure families.
Divorced abusive and lower class families face a high chance of failing to pay school fees and meet up the necessary requirements that are demanded and that may have a psychological effect on students. Abusive parents, on the other hand, affect their children's performance in school by not giving them the love, trust and encouragement they need. Such children, therefore, become depressed and most of them end up running away from home to escape their parents' bad conduct.
Peer pressure is a another factor that causes students to drop out of school. Most students in the same age bracket tend to have several things in common and will try as much as they can to share ideas both good and bad. One of the bad ideas from peers include the use of drugs. Young people who take drugs perform poorly at school as it is believed to be one of the strong factors that pull students out of school. Even though drug use is prohibited in most schools, the evil continues to thrive.
Another factor is lifestyle. As lifestyle changes with time, most students have the mentality that they are better accepted in the society when they drive expensive cars, dressed in superior clothes and display some ostentatious lives. Thus those students whose parents are incapable of meeting such standards feel misplaced and cannot stand this agony, particularly when they study with well-off students. In the long run they drop out of school.
Parental misguidance is also becoming a contributory factor towards the increasing rate of school dropouts. There are families that have lived good lives without relying on education. Such families do not accentuate the need for education for their children. When this happens, students are left to choose whether to complete or drop out of school.
Finance also causes many university students to drop out of school. Education today involves money and when the student doesn't meet up the necessary requirement in school in terms of payment of school fees, textbooks, accommodation etc, the student may decide to work to earn more money to further their education instead of concentrating on studies. Dropouts who are concerned about their immediate, short-term financial situation may see a full time job as the best way to maintain the lifestyle they desire. Early pregnancy is also a factor that aids the school dropout syndrome.
The aforementioned reasons for students' drop out are problems for the society and the government as well. For instance, when we have so many people living in poverty due to low income, it increases the rate of school dropouts.
It is very clear that education moulds the character of individuals and society. Where it is lacking, the results are unpalatable. They say knowledge is power. A country where students' dropout rate is high, it indicates that all is not well with the education sector. Consequently, all manner of deviant behaviours will be noticed and no one can live in peace. Education, therefore, is the only guarantee for a better life.
Nwankwo wrote from Port Harcourt.
Anita Nwankwo

Culture consists of the beliefs, way of life, art and customs that are shared and accepted by people in a particular society; the attitudes and beliefs about things that are shared by a particular group of people. In another definition, Longman Dictionary of Contemporary English, the living dictionary, defines culture as activities that are related to art, music, literature and a society that existed at a particular time in history. Culture is an old as history. History cannot be complete without the culture of a people.
The African continent was known to be the home of culture. So many ancient art works in Africa had illicitly been taken away to other continents of the world. Illicit trafficking of cultural materials from Africa is because of non-documentation of art works produced by Africans. So many artifacts were illegally taken away by the colonial masters who colonized the African continent. Some artifacts of cultural value were forcefully transported out of Africa without the consent of the sculptors, artists or even the native communities.
Museum setting and management is a major problem in preserving the ancient art works produced some centuries ago. According to Binkat Manji Jennifer, a well-documented collection can never be achieved without important activities such as numberings. Since the aim of any museum documentation system is to attain a standardized format that would assist in safe-guarding and tracing collections then the aspect of numbering is inevitable.
The National Commission for Museums and Monuments should step up to its functions in protecting and preserving cultural materials or artifacts by Nigerian artists. There were so many art works in the Niger Delta and other parts of the country without documentation and this has caused extinction of cultural materials in some well-known cultures in the country.
Cultural materials, in some cases, are not preserved by the people who use them. Today, the orientation and preservation of cultural materials are given prompt attention. And that is why many Nigerian artists are not celebrated in the country.
It is important for museums to know where the objects are at every given point in time as well as who has them. Cultural materials are trafficked to every part of the world without control. It is sad. There is no proper control or preservation of cultural materials in Nigeria.
The illicit trafficking of artifacts from Africa to the Western world has been on the increase, especially in this 21st Century. One of the reasons for trafficking of cultural materials to other parts of the world without traces is because the materials have no historical ownership.
For instance, the Last Supper Painting of Jesus Christ and his disciples is credited to a world class painter, Leonard Da Vinci, because of documentation carried out at that time. It is obvious that most of the sculptural pieces and paintings in Africa were not assigned or credited to certain artists.
The works of the Nok Culture, Ife Art, Benin Art and Igbo Ukwu did not have specific artists attached to them. Rather, they are seen as general art works of particular groups. But in Europe, most of the artifacts can be traced to the artists who did them. This is the problem of historical non-documentation in African society.
Examples of bad conditions on objects indeed, missing art objects appear incomplete due to areas that have been broken off, probably in the course of excavation of pottery items or broken while in transit. Some parts of objects that have broken off must not be thrown away in the course of exhibition; these parts can equally be displayed. Every part of an art work is important to the artist.
Last year, the Last Supper Painting of Da Vinci was auctioned in Europe for millions of dollars.
The federal, state and the local governments in Nigeria should protect and promote artworks made in the country. A situation where cultural materials are illegally taken away at the mercy of the artists should be discouraged.
Most countries in the world preserve their ancient relics in their national museums. Museums in France can boast of artifacts that have existed for more than one thousand years. Nigerian artists should be empowered by government to give them a sense of belonging.
Indeed, there is no ethnic group without cultural materials. But today, some ethic groups cannot identify or see their cultural material in real life. Some had been taken to foreign lands where their origin cannot be traced. Say no to illicit trafficking of cultural artifacts.
Ogwuonuonu wrote from Port Harcourt.
Frank Ogwuonuonu