Science, Technology In Agricultural Development
The role of science and technology in the quest for the best method of improving the yield  of crops, protecting crops against diseases and pest, making livestock  healthy all the time, designing the best method of crops storage  and even helping  in predicting the climate  conducive for agricultural practice  can not be over emphasised.
As we know, the use of agricultural  equipment and machineries help to making  farming  and other agricultural  practice easier for the farmer. In the advanced countries of Northern America and Western Europe, agricultural mechanisation is the order of the day. A lecturer in   American university could, in addition to his  leading job own and supervise a poultry complex of about 5,000 birds or more. In the same vein, two farmers  could supply the pork needed for a  town of 25,000 population. Farmer get attached to banks and get financed to large agricultural ventures. The farmers employ experts with agricultural  and management skills and exposures.
For those who venture into risky areas like poultry and piggery, efforts  are made to seek the services of pathologists to ensure that the health of these animals and birds are properly taken care of, proper insurance are taken to  ensure that where sudden mortality arise, the risk is spread. It is through science and research that better methods of improving the yield of crops are ensured.
Before  1989, local farmers had been used to harvest the local cassava species that were prevalent, only few farmers were used to improved cassava  varieties within that year but something sudden happened. Most of the local varieties were  no more doing well and thus  the mortality rate was high. Food became scarce and the price of a basin of garri rose to between N3,000.00 to N4,000.00 Garri  started  being sold at one cup for one naira. Many families could not afford it as some supplemented with corn flour, which was cheaper.
The only way out was  that  most farmers moved  to adopting the improve yield variety (IYV) and resistant variety. Luckily, Onuanwo was ready to assist the entire state and beyond as people from different parts of the state and  beyond moved to Onuanwo for tuber and stem.
Crop protection is very vital in agriculture. Disease affects plants and leads to delay in metabolic  activities, stunted growth, shedding of  flowers and fruits and sometimes the actual death of the plant. Cultural and chemical control are most of the time used. Culturally, crop rotation is adopted, burning remains after harvesting, regular weeding of the soil, proper spacing of crops using  of high yielding and resistant varieties and  practicing  of irrigation during  dry season are adopted.
 The use of chemical control is the result of research. Though  certain side effects are associated with certain chemicals, it still remains   that one of the most effective ways of reducing  pathogens,  fungicides are used  to controlled fungal diseases. These includes lime, cumin copper, Bordeaux mixture etc. Bacterial  diseases are control by certain antibiotics like cuprous axide (copper  oxide), certain dust from mercury, copper and sulphur. Since viral diseases are difficult  to  eradicate  certain insecticides they are used to control the insect vector transmitting the viral pathogens.
Also nematodes are controlled with infanticide like Nemagon, Vapan D-D and methyl bromide. We are fully aware that  without vehicles, engine  powered boats, aeroplane and other means of  transport like motor cycles, bicycles, wheel barrow and trucks, it will be difficult to transport raw materials  to the farm for planting or harvest  crops   from the place of production to the market  for sale.
Those mentioned of technical  means of transportation are very important in agriculture and without them, the production and evacuation of food will be very difficult. In advanced countries and few of the developing nations a eroplanes are used for spraying  particularly, when locust are seen to be devastating hundreds  of hectres of  farmland.
Good roads that  are tarred help in the evacuation of foodstuffs from the hinterland to the urban areas or others areas  where they are needed. The  use of different types of vehicles as were mentioned before  are catalysts  towards the realization of those lofty goals.
Science and research help in reducing  hand-wiping off animal disease which are inimical to proper animal production the world over. Some of these diseases and pests include foot and mouth disease, cattle  plague, newcastle  disease, mad cow  disease  (Ebola disease) tuberculosis, anthrax, bovine mastitis, fowl pox, cocotchiosis, aspergillusis, ringworm, tape worm, roundworm, tick etc.
With the advice of agricultural and veterinary  experts, the problem of farm animal will always be solved Large farm holdings even in Northern States of Nigeria have veterinary clinics that are well  stocked with drugs, vaccines, etc. building engineers develop farm building  like pens for livestock,  and pigs, silo, cribs  for storage  and even the construction of dams to supply water and  electricity to agricultural  establishments and the masses.
Even in Nigeria, the adoption of fertilizer  in our agricultural  system especially in the savannah and the Sahel area of the country has helped to boost yields. Right from the establishment  of NAFCON at Onne, the use of fertilizer had gained ground in this country.
Nigerian farmers particularly those in the  Northern states have utilised  the fertilizer  produced scientifically in Nigeria for the improvement of their agricultural inputs. Infact, modern farming can not perform well if the inputs of science and technology are not utilised.
Lastly, the Agricultural Development programme  (ADP), is research oriented. It is one of the duties to teach their staff the latest  research in  agriculture. These staff would pass on these to the local farmers practically, to boost food production after the floods.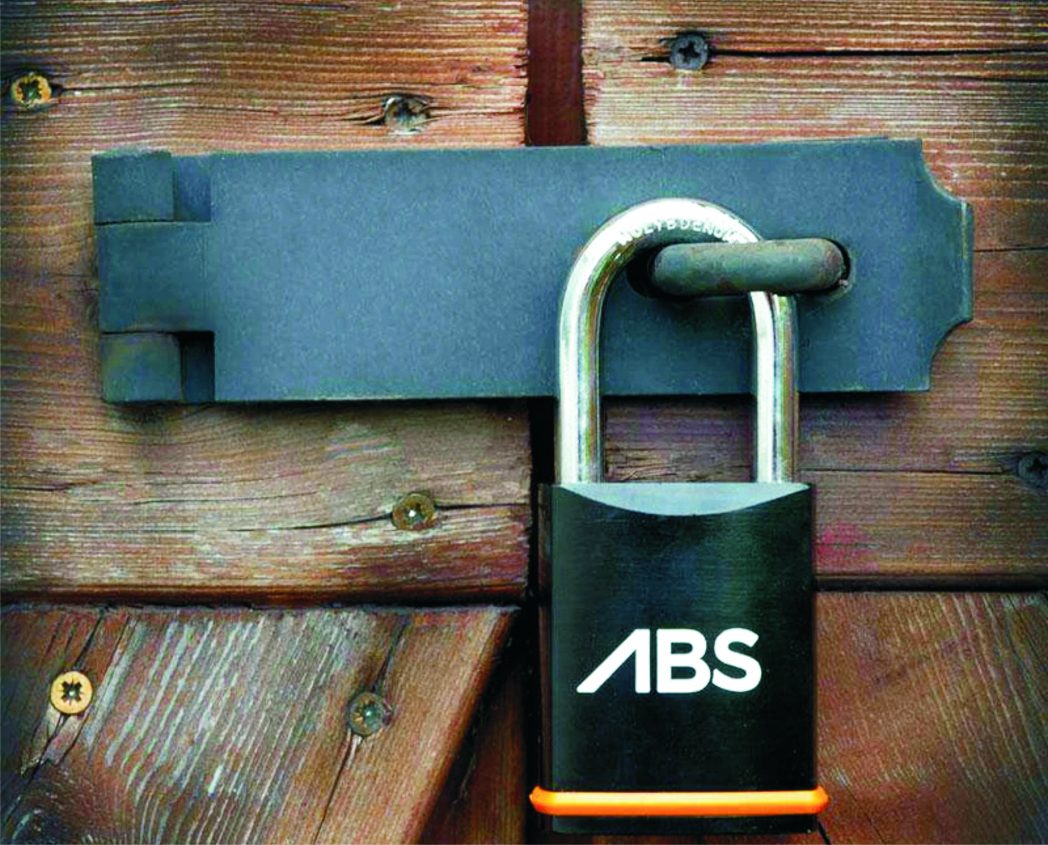 Nigerians have always been known as very social people who know how to enjoy themselves. Birthdays, child-naming ceremonies, marriages and other social activities present opportunities for such enjoyment, most times exotically. Some even go borrowing to organize such events. Let's not talk about our exorbitant ways of burial, particularly in this part of the country, all in the name of giving our beloved, departed ones "befitting burials".
However, with the on-going lockdown in almost all the country, occasioned by the Coronavirus (COVID-19) pandemic, ravaging the world, there seems to be a deviation from the flamboyant ceremonies to simple, inexpensive ones. A few days ago, a video of a couple who had their wedding right inside their living room with a handful of persons, apparently the officiating minister and their parents, in attendance went viral on the social media.
The same goes with birthday ceremonies. Many whose birthdays fall within this forced stay-at-home period have shared beautiful, amazing pictures and videos of their birthday celebrations in their homes, with just their immediate families. They didn't have to empty their bank accounts so as to organise the best party of the year. Some of them did not have cakes and expensive wine. There was no wow hall decoration, no hired musician, comedian and all those side attractions that we believe make such occasions thick. But evidently, they were memorable events or should I say, the best birthday party ever.
From these lockdown parties I was able to draw some lessons. One is that true happiness does not come from flamboyant lifestyle or all the exotic possessions of ours. Yes, they are important as they help in making life easy, but true joy comes from a happy home and many little things of life. Another is that we can be happy if we choose to, regardless of the difficulties or challenges facing us. Amid all the sorrows, sadness, hardship and uncertainties all over the world this trying season, it would have been justified if the birthday celebrants chose not to mark their days. But despite all the travails, they chose to be merry.
Such positive attitude is needed as long as the Coronavirus pandemic lasts. Of course, the lockdown has taken a toll on us and Federal Government has failed woefully in her promise of sending relief materials to the poor to cushion the effect of the action, but we can still decide to make ourselves happy. In the advice of an unknown author: "Eat well, read books, study yourself, expand your mind, do better and get better. Last but not the least; remember you are your greatest investment".
Perhaps the most important lesson is that with little, we can achieve a lot if only we can eliminate the unnecessary things. Only the important things should matter. This attitude will help us greatly both as individuals and a nation both during and after the pandemic. With the havoc being wrecked by the virus globally, turning the world upside down, economic experts have warned of very tough years ahead. Already millions of jobs have been lost in the United States of America and other countries in the past one month and we will be deceiving ourselves if we think Nigeria will come out of the pandemic unhurt economically and otherwise. The continued dwindling of oil price in the international market (the mainstay of our economy) should be a pointer to the magnitude of hardship that awaits us.
To navigate through the inevitable murky waters, one has to be wise in his spending. Apparently, this is not the time for frivolous expenditures individually and more as a government. Even if you are so rich and may want to continue with your pre-COVID-19 extravagant lifestyle, don't forget that there are millions of poor people around you whose lives you can impact through a little cut down in your spending.
As a government, both federal, state and local government, it is time to reduce cost of governance to the barest minimum. Some political and economic analysts have advocated that not too important items in the 2020 budget like the N37 billion for the renovation of the National Assembly, entertainment allowance and other such items be expunged from the budget and the money be diverted to the manufacturing sector which is the peg of any development.
Other prominent Nigerians like the former Vice President, Atiku Abubakar, have made similar calls, asking that the 2020 budget be revisited in view of the current pandemic. He said, "Our oil benchmark is way off the mark. And we are certainly no longer in a position to budget N100bn plus for our legislatures and almost N50bn for the Presidency". Continuing he said, "We cannot be looking to borrow huge sums at the same time our officials are taking delivery of foreign made luxury cars. We cannot be considered a serious country when we refuse to cut down on profligacy and, instead, seek outside help to fund our inefficiencies".
Though Atiku's comment had since been dismissed by one of President Muhammadu Buhari's aides as the rant of a political opponent, one thinks if we can separate the message from the messenger and look critically at the points raised, it will help the nation greatly in dealing with the aftermath of COVID-19. The jumbo pays and allowances of lawmakers, ministers, their aides and cronies must be slashed to reflect the present economic realities of the nation.
The same goes with the state governors. The seeming innate tendency to always depend on federal allocation and even pocket greater percentage of the money must stop. This is a period to look inwards and seek ways of increasing their Internally Generated Revenues which should be spent on economic development ventures such as education, health, provision of infrastructural facilities, among others.
At this critical moment, the anti-graft gospel being preached for donkey years by virtually all administrations, both past and present, must be sincerely intensified with more culpable heads rolling, irrespective of their statues, tribe, religion or political affiliation. No doubt, the looming hardship is massive, but with the right steps taken and every citizen ready to make sacrifices, we will be able to get our economy in shape.
Calista Ezeaku

Coming, Seeing And Conquering
I came, I saw and I conquered" is an old statement credited to an ancient Roman ruler, Caius Julius Caeser, who invaded Britain when his conquering troops landed on the soil of that country. Historical record gave the time as 55 B.C., but the significant import of that statement is rarely appreciated by many of those who make reference to it. History has it that Cassibelan agreed to pay a yearly tribute of 3,000 pounds to Rome, until King Cymbeline refused to continue to pay such tribute.
In Shakespeare's Cymbeline, we can pick out what coming, seeing and conquering mean for every individual human being. Beginning with life on earth as a journey, we find this statement: "O! this life is nobler than attending for checks, richer than doing nothing for a bribe, prouder than rustling in unpaid for silk". With regards to the role of money or a materialistic frame of mind, we are told that "All gold and silver turn to dirt! As it is no better reckoned but of those who worship dirty gods". There are many such on earth!
Coming to the earth as the journey of life demands, exposes every individual to various temptations and conditions that would put everyone to some tests. While "winning will put any man into courage", it is also true that "some falls are means the happier to rise". At one time or another we find that "fortune brings in some boat that are not steer'd", we are also compelled to learn that "the sweat of industry would dry and die but for the end it works to". Truly, "a man's life is a tedious one".
Many people have wondered why life is full of toils, turnmoil and unrest; but there is no way that anyone can come into a training field without seeing what such environment entails. Coming entails seeing through personal experiencing and also being able to distinguish the needful from the frivolous, the true from the false, what is of lasting value and what can perish soon. That is the import of the message from Imogen, the Princess of King Cymbeline: "Thus may poor fools believe false teachers; though those that are betrayed do feel the treason sharply, yet the traitor stands in worse case of woe". Don't we have false teachers, gangsters, etc?
The riddles and idioms of life are quite many, thereby making it imperative that only the wise ones can celebrate the victory of conquest. But even then, the concept of conquest is also a riddle, because, conquest really means self conquest. A real hero is not the conqueror and possessor of a great city, but he that is able to conquer personal deficiencies and turn them into personal assets. Such transformation of an individual is illustrated in the philosophical search for the elixir of life and The Golden Ass of Apuleius.
Personal deficiencies which demand to be conquered range from vanity to vaulting ambitions, all of which are directed towards material goals. Humans have acquired the propensity of always reaching beyond themselves, but forgetting to identify and develop what is within them. One of the numerous deficiencies that humans need to conquer is fear, which has become an instrument for the continued dehumanization and oppression of man. Therefore, when Caius Julius Caeser said "I came, I saw and I conquered", the conquest which he meant was the conquest of the fear of the unknown; not the conquest of Britain! Conquerors don't live in fear!
So long as humans place emphasis on mundane and material pursuits and goals, for that long would the clouding and narcotisation of human consciousness last. The conquest meant by Caeser refers to the conquest of those things that humans fear, which include fear of the unknown. When ancient Roman troops set out to explore new territories there was always fear of the unknown, especially with horrifying tales about cannibals, centaurs and monsters in foreign lands.
Fear of the unknown for the modern man includes the fear of death, bereavement, ill health, losses, terrorism, displacement, injustices, betrayals, loneliness, rejection, etc. behind such fears there is usually the darkness of ignorance, fuelled by human indolence to dig deeper for the truth. "Our doubts are traitors, and make us lose the good we oft might win, by fearing to attempt". To explore is not to exploit!
The morbid habit of always reaching out beyond ourselves is a part of the indolence of failing to explore what is immediately within ourselves. We often think that the grass is greener in our neighbour's garden and then lust and long for what is far off, rather than appreciate the value of what is closest to us.
In the quest for development, there is no way that progress can come about if we do not apply the principles of the local content policy. The philosophy of that policy lies in the fact that the road to what is distant is the knowledge of what lies within. This principle or philosophy is an ancient one, known to the Romans, but known by the Jews as Hermetic axiom. It goes as follows: "That which is below is like that which is above, and that which is above is like that which is below …" A successful outing must begin at home.
Those pilgrims to the earth who fail to see the signposts and roadmaps of life would not be able to conquer in the battle that life entails. In the case of King Cymbeline of Britain which served as an illustration of Caesers' statement, there is much to learn. It took a King Cymbeline to break the yoke of continuing to pay annual tribute of 3,000 pounds to Rome. For such national tasks there is usually a Posthumus Leonatus to do a rescue operation when the need is greatest. Nigeria must search for the balm of Giliad. It takes commitment and conviction!
Many who study great works of art rarely dig deep enough to grasp and absorb the vital messages conveyed. To be born is to come; to see is to grasp and absorb the vital messages of life through experience, and to conquer is to turn personal liabilities and deficiencies into assets, for the ennoblement of life generally. To come but not see and conquer, is a great failure, even though one may conquer and own the earth. The reader is urged to read Shakespeare's Cymbeline, and use its message as peg for an exploratory journey.
Dr. Amirize is a retired lecturer from the Rivers State University, Port Harcourt.
Bight Amirize

Ngelale, Nigeria Info: Two Liars On Rampage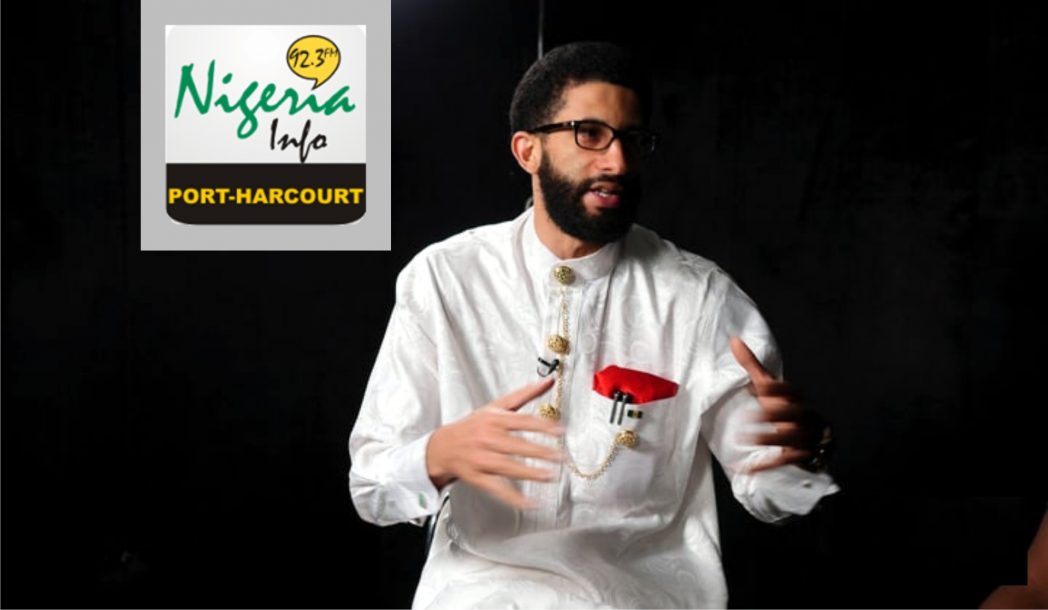 I was informed that Mr Ajuri Ngelale, an aide of the Vice President, smuggled himself into  Rivers State through the notorious Nigeria Info radio  station to ply his lying trade in order to step up the failed ladder of the non-performing All Progressives Congress (APC) Federal Government.
It is a shame that Ngelale would choose this trying time to play dirty politics. Of course, he found Nigeria Info, the Lebanese medium, as willing partners to circulate falsehood and mislead the listening public.
Right from his days at APC-controlled Channels Television, Ngelale has used every single opportunity to concoct lies against Rivers State and her government.  An indigene of Rivers State, Ngelale has never made any attempt to promote the state and attract projects for the good of Rivers people.
Every step of the way, he teams up with the leaders of APC to deny Rivers State her entitlement.  For Ajuri, this will fetch him accolades from APC leaders who are ever willing to work against the interest of the state.
This is the same guy who sang the praises of the APC/FSARS rigging machine during the ill-fated Port Harcourt State Constituency III Election.
I expected Ngelale to discuss the measures taken by the Federal Government to ensure that Coronavirus is contained across the country, including Rivers State, and not to resort to the usual lies of the APC Federal Government.  Collaboration between the Rivers State Government and Access Bank is what Ngelale thinks he can use to hype the failed Federal Government.
The Federal Government issued a grant of N10 billion to Lagos State to fight the containment of Coronavirus, but nothing was extended to Rivers State, even though the Federal Government flies in expatriates from Lagos daily to engage in oil production in Rivers State.  Nothing is known of the status of these expatriates, even as they jeopardise the measures put in place to contain the disease in Rivers State.  Trust Ngelale of the failed APC Federal Government to support the exclusion of his home state.
It is in the nature of the APC members from Rivers State to struggle for space to campaign against their home state in the distribution of support and projects from the failed APC Federal Government.  They have studied the body language and that is the only way they can be appreciated by the anti-Rivers elements.
Since 2015, the APC Federal Government has not initiated a single developmental project in Rivers State.  Even projects initiated by previous administrations have been neglected by the APC Federal Government.
For the Lebanese radio station, it is the epicentre of anti-Rivers reportage. For every single event, Nigeria Info seeks ways to promote a misleading narrative.  There is nothing like social responsibility in the understanding of the promoters of the Lebanese radio station.
If markets are shutdown in Rivers State, Nigeria Info and the APC leaders say it is not right because people will suffer. If security agencies work towards enforcing the sit-at-home order, the Nigeria Info/APC collaboration says the Wike administration is oppressing the people.  Wait for it; the markets were opened for two days, the Nigeria Info/APC collaboration goes to town saying that the traders and buyers have refused to maintain social distancing.
The Nigeria Info/APC collaboration sees the fight against Coronavirus as a competition, wherein they seek to gain advantage. For them, advantage means spreading falsehood and half truths to cast the Rivers State Government in bad light. They have no commitment to the protection of lives. They have no interest in the development of Rivers State.
What these people fail to realise is that the fight against Coronavirus is a collective struggle.  There is no part of the community that is at advantage.  Once it spreads in the community, it doesn't discriminate.  Everyone is at risk. The privileged and the less-privileged. The professional and the unskilled labourer.
Shooting down all precautionary measures and misleading the public only endangers the state.
Beyond precautionary measures, Governor Wike has put in place platforms to cater for the people of Rivers State during this trying period.
A state Food Bank has been established. The very first in the country!  From the food bank, a committee headed by former Nigerian Ambassador to South Korea, Chief Desmond Akawor, draws resources to reach out to less-privileged Rivers people.
Governor Wike has also established a stimulus package to keep the economy of the state afloat.  The Rivers State Government has set aside N2 billion for the launch of the state Farmer/Fisherman Empowerment Programme to purchase and distribute foodstuffs to Rivers people.
Working with the private sector, a major Isolation/treatment centre has been established in Port Harcourt. This is a determined move to protect Rivers people.
Governor Wike's commitment to the protection of Rivers people is unwave-ring. From proactive measures to check the spread of the disease to the distribution of palliatives to the less-privileged and the provision of medical facilities to cater for those who fall ill, Wike is a leading example of quality leadership.
Also in existence is another isolation/treatment centre in Ngelale's native Eleme LGA. That is where the state's index case received medical treatment. With the support of the Rivers State Government, holding centres are functional at the Rivers State University Teaching Hospital and the University of Port Harcourt Teaching Hospital.
Nwakaudu is Special Assistant to the Rivers State Governor on Electronic Media.
Simeon Nwakaudu