Breastfeeding: Meeting The Child's Need In Public
Pediatrists emphasise that the best way to stay out of malnutrition and mortality is to ensure that breastfeeding commences within the first one hour of birth and be sustained up to the first and second year.
While researchers are yet to come up with all the properties of breast milk, it is understood that its nutrient content is relatively stable. Made from nutrients from the mother's bloodstream, and bodily stores breast milk has just the right amount of fat, sugar, water and protein needed for a baby's growth and development.
The fact that breastfeeding uses an average of 500 calories a day, helps the mother lose weight after delivery, while it has also been proven to be a reliable instrument of family planning.
Drawing strength therefore, from the immunity-boosting potential of this exercise, experts say that approximately 0.25-0.5 grams per day of secretory IgA antibodies pass to the baby via the milk, a very important feature of the colustrum the breast milk creates for newborns, the World Health Organization in collaboration with the United Nations  Children Education Fund (UNICEF) saw the need for an exclusive deal.
The  world breast feeding week on inception as its theme. "Baby friendly: a hospital initiative".
Ever since, the yearly breastfeeding week rituals come and go with varying themes yet with greater emphasis on exclusive breast feeding.
Meaning that breast feeding, the feeding of an infant or young child with breast milk directly from female human breasts, via lactation rather than from a baby bottle or other container, has not just been spotted as a veritable infant meal, it has been highlighted as exclusive baby meal.
What this means is random feeing, exclusively on breast milk without water or other solid food for the first six months of birth.
Bearing in mind therefore, that most nursing mothers are also working mothers, and even in situations where work ceases to be the case, no woman would be kept in a place without official outing either for religious, social or economic purposes for the sole reason of breast-feeding a child.
If that also be the case, it follows that Nursing mothers must move about with their babies to be able to meet up the demands of exclusive breast feeding.
The question now is how many would subscribe to breast feeding a baby in the bus, market place, Church arena, school environment, workplace etc?
Mrs Obirieze Ijeoma, a business woman, would want to breast-feed her baby any where. However, reactions from within her environment hampers her resolve to effectively breast-feed her baby irrespective of where.
She said "One day my baby needed a suck in the bus, though I was shy but I summoned up courage and started breast-feeding him only for the next passenger to me, a male, to start playing with the baby up to the point of singing and touching the baby and I was like . ah! What is this man trying to do and immediately, I had to put in my breast and stopped breast-feeding him even though he had to continue crying."
Mrs Patience Naenwii; a beautician is another subscriber to breast feeding in the public. According to her she ensures that she conceals the nipples from the public view while being mindful of the baby's nose. "When I want to breast-feed my child, I will be conscious of men not seeing my nakedness, I may not just excuse them, but they will always know I want to breast-feed my child through my actions. "But I try as much as possible not to be distracted or discouraged by their actions," she said.
While many women wouldn't see any thing wrong in publicly breast-feeding, the men have varying opinions.
For Mr. Boye Salau, a journalist, it looks quite absurd for his wife to breast feed in the public especially in the bus. However, in the event of an extreme need for a suck Boye would want it done discreetly as any exposure would not be tolerated. "even in a public function, she could excuse herself and go to a corner and breast-feed the baby", he said.
For Mr. Jerry, a pharmacist, wherever duty calls, attention should be given immediately. Be it in a public bus, public events, he is indifferent so long as his baby calls for it, there must be no excuse.
There have been incidents of owners of premises, or people present, objecting to or forbidding breast-feeding. In some classes, the mothers have left, others, where a law guaranteeing the right to breast-feeding has been broken, there has been legal action.
Most U.S States as at January 2009 have laws clarifying a woman's right to breastfeed in public.
However, many women have been reportedly feeling uncomfortable breastfeeding in public even doing that discreetly, as it is considered embarrassing. This is why the numerous calls for the establishment of baby care facilities in public places.
Mothers who would have loved to breast feed in public with ease, avoid it due to complaints ranging from disturb to indecent exposure as it is common to see women slighted or looked upon as exalted animals just for breastfeeding in public places.
Seeing that breastfeeding is an important basic act of nurturing that deserves protection in the interest of maternal and child health, a mother may breastfeed a child in any location; public or private where the mother and child are authorized to be.
Hence, it is important that employers be required to allow lactating employees breaks to breastfeed or express breast milk. Offices, public establishments such as malls and schools and government institutions can establish location stations separate from the bathrooms where mothers can breastfeed their babies or express milk.
Meanwhile, even where there is obviously no legislation that specifically addresses breast feeding in public, the child's right to nurse act seeks to protect a child right to be breastfed in any location where the mother-child pair are otherwise, authorized to be.
Nevertheless, where it is a legal right, some mothers may be reluctant to breast-feed while others may still object to the practice.
As we celebrate this year's world breastfeeding week, which is aimed at improving the health of babies around the world as well as commemorating the WHO/UNICEF declaration of August 1990 to protect, promote and support breastfeeding as the best way to provide newborns with nutrients they need, it is important to look back, understand what has happened and why.
It is also important we plan what more can be done to support all women to be able to optimally feed and care for their infants and young ones.
Sylvia ThankGod-Amadi
60 -Year – Old Man Commits Suicide After Assaulting Daughter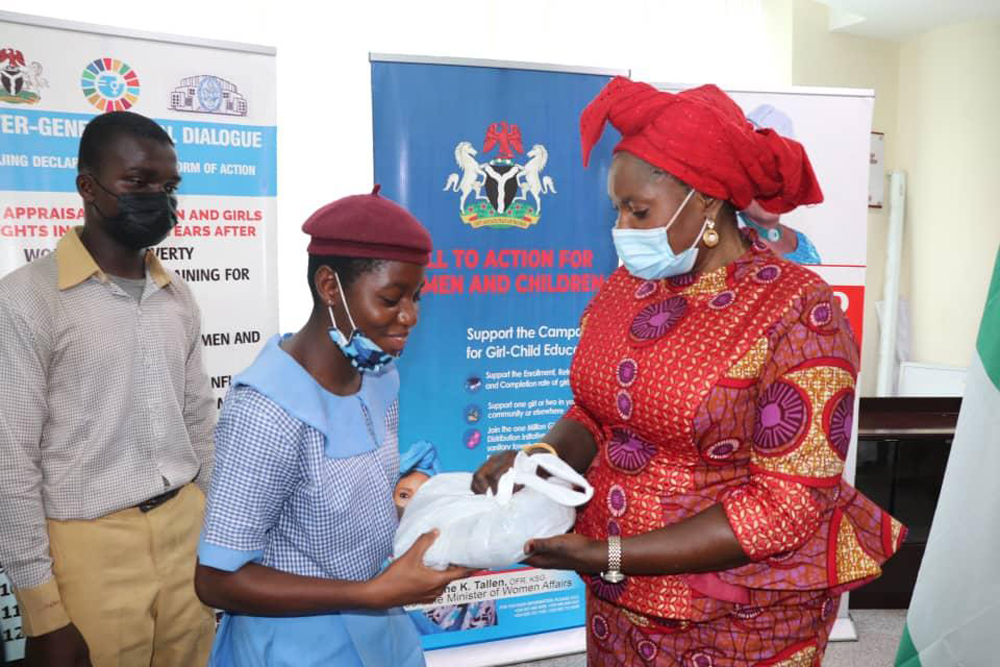 A sixty-year-old man (name withheld) has committed suicide after he was caught having sex with his biological daughter of 17 years old.
The incident occurred at Amaigbo in Nwangele Local Government Area of Imo State recently.
Report reaching The Tide, said the man denied when the news was making the rounds that he was having affair with his daughter for some years.
The Tide learnt that after his denial, the community set a close watch on him and set a surveillance on.
The cat was let out of the bag, when after about one week of his denial, he was caught on top of his daughter, having carnal knowledge of her.
According to the report, the members of his community descended on him and gave him thorough beating and stripped him naked and he was taken to the palace of the traditional ruler of the community, where they performed certain rituals to appease the land.
Apparently worried about the stigma and scandal involved, he decided to commit suicide to avoid the embarrassment he might face from the community.
When the sad news reached the wife of the man who was already in the market, out of shame, she decided to abscond.
When contacted on phone, the Imo State Commissioner of Police, Mr. Abutu Yaro said that such report had not reached his table, adding that he would find out later.
By: Joe Nwachukwu, Owerri
Women Now Drink As Much As Men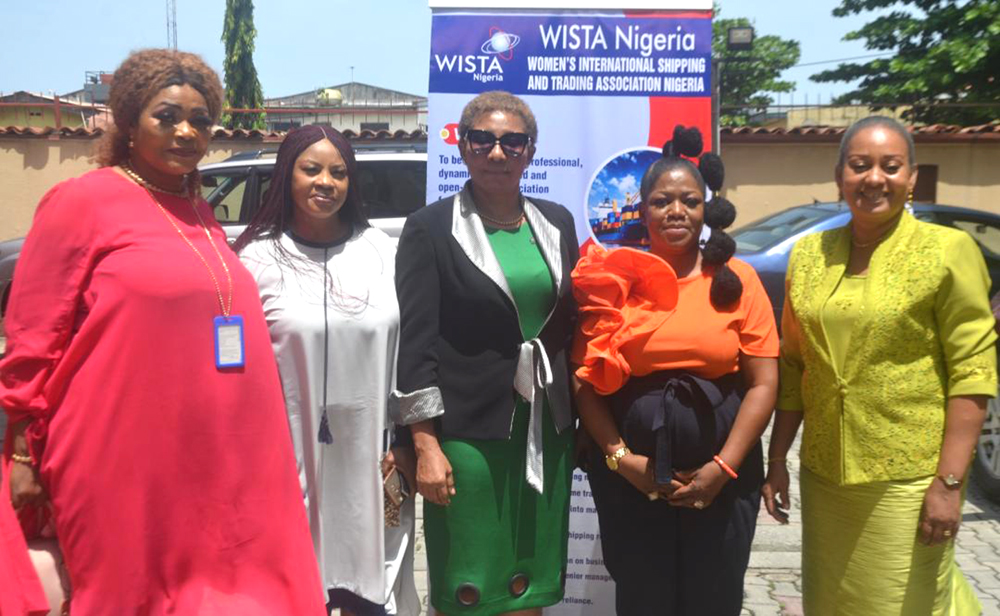 Research shows women suffer health consequences of alcohol liver disease, heart disease and cancer more quickly than men and even at lower levels of consumption.
Researchers worry the long-term effects of the Covid-19 pandemic could amplify the rise in alcohol and mental health concerns among young women.
For nearly a century, women have been closing the gender gap in alcohol consumption, binge-drinking and alcohol use disorder. What was previously a 3-1 ratio for risky drinking habits in men versus women is closer to 1-to-1 globally, a 2016 analysis of several studies suggested.
And the latest U.S. data from 2019 shows that women in their teens and early 20s reported drinking and getting drunk at higher rates than their male peers in some cases for the first time since researchers began measuring such behavior.
This trend parallels the rise in mental health concerns among young women, and researchers worry the long-term effects of the Covid-19 pandemic could amplify both patterns.
"It's not only that we're seeing women drinking more, but that they're really being affected by this physically and mental health-wise," said Dawn Sugarman, a research psychologist at McLean Hospital in Massachusetts who has studied addiction in women.
Research shows women suffer health consequences of alcohol liver disease, heart disease and cancer more quickly than men and even at lower levels .
Perhaps most concerning is that the rising gender equality in alcohol use doesn't extend to the recognition or treatment of alcohol disorders, Sugarman said. So even as some women drink more, they're often less likely to get the help they need.
Although the gender gap in alcohol consumption is narrowing among all ages, the reasons differ. For people over 26, women are increasing their alcohol consumption faster than men. Among teens and young adults, however, there's an overall decline in drinking. The decline is simply slower for women.
That may sound like progress, said Aaron White, a senior scientific adviser at the National Institute on Alcohol Abuse and Alcoholism. But it may indicate larger underlying issues.
"We have a real concern that while there might be fewer people drinking, many of those who are drinking might be doing so specifically to try to cope," White said. "And that is problematic."
Research suggests that people who drink to cope as opposed to drinking for pleasure have a higher risk of developing alcohol-use disorder. And while every individual's reasons for drinking are different, studies have found women are more likely to drink to cope than men.
From Kaiser Health.com.
Woman Sells Two Daughters For N300,000 In Ogun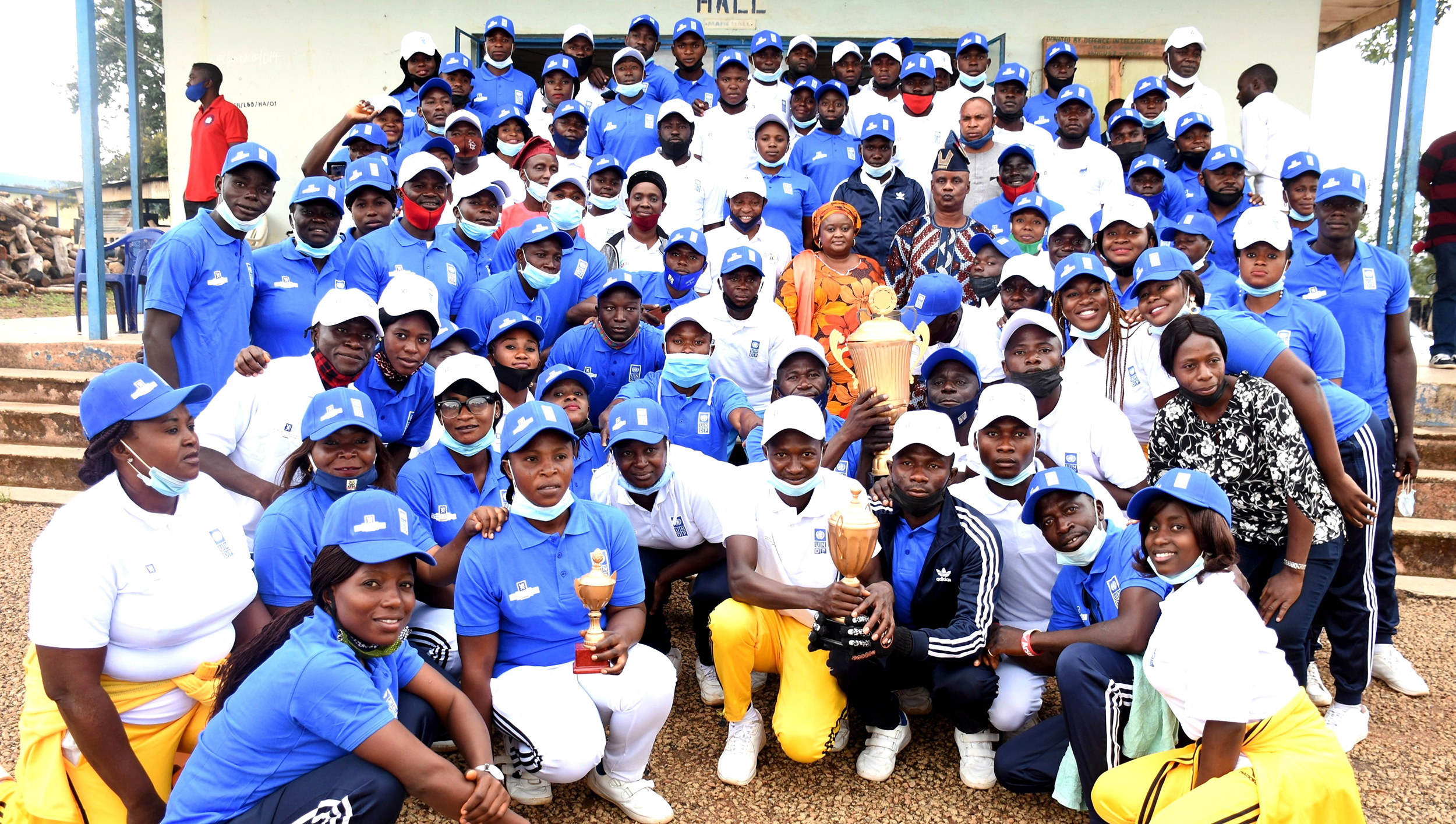 A 35-year-old housewife, Blessing Agoro, has been arrested by men of Ogun State Police Command for allegedly selling her two daughters, Semilore Agoro (four), and Deborah Agoro (two).
The suspect was arrested, following a report lodged at Redeemed Camp Divisional Police Headquarters by her husband, Oluwaseyi Agoro.
The Police Public Relations Officer in the state, DSP Abimbola Oyeyemi disclosed this in a statement, yesterday.
Oyeyemi said the husband reported that when he returned from travelling last Tuesday he couldn't find his two daughters.
The PPRO said, "The man stated further that all efforts to make his wife tell him the whereabouts of the children proved abortive, hence his report.
"Upon the report, the DPO Redeemed Camp division, CSP Alabi Akinjide, detailed his detectives to apprehend the suspect, who had already been with the camp's code of conduct department.
"On interrogation, the suspect explained to the police that her husband left home for the past two years, and while he was away, she found it difficult to cater for the two children with her other two children she had for another man.
"She stated further that while she was contemplating on what to do, one Kolawole Imoleayo introduced her to a couple in Port Harcourt who was in need of children. She sold the two daughters to the couple at the rate of N300,000.
"Her confession led to the arrest of the said intermediary, Kolawole Imoleayo. They are both assisting the police in their investigation."
The Commissioner of Police, Edward Ajogun, has ordered the transfer of the suspects to the Anti-Human Trafficking and Child Labour Unit of the State Criminal Investigation and Intelligence Department (SCID) for discreet investigation.
Oyeyemi added that Ajogun directed that the children must be rescued and brought back to their parents as soon as possible.