Oil Prices Fall On Europe's Growth Contraction
Crude oil prices declined to near its lowest in six weeks in New York as economic contraction in Europe countered signs of growth in the U.S. and China, the world's largest consumers of crude.
Oil for May delivery slipped as much as 72 cents to $102.30 a barrel in electronic trading on the New York Mercantile Exchange and was at $102.46 at 12:56 p.m. London time. It dropped to $102.13 on March 29, the lowest since February 16. Prices fell 3.8 per cent last month.
Brent oil for May settlement fell 65 cents to $122.23 a barrel on the London-based ICE Futures Europe exchange. The European benchmark contract's premium to New York-traded WTI was at $19.97, having settled at $19.86 on March 30, the most since October 24.
West Texas Intermediate fell as much as 0.7 per cent, erasing an earlier gain of 0.5 per cent. Euro-region manufacturing declined for an eighth month in March, London- based Markit Economics said February. While China's Purchasing Managers' Index yesterday rose to a one-year high of 53.1 in March, analysts described the gain as seasonal and a separate survey showed exporters struggling.
"High oil prices, while superficially benefiting producers, may yet be a curse for the economic recovery," said Christopher Bellew, a senior broker at Jefferies Bache Limited in London, who correctly predicted Brent crude's rise to more than $120 a barrel this year. "It's far from clear in which direction the market will break out of this range, but right now it looks as if people are betting on a move lower."
Futures in New York gained 4.2 per cent in the first three months of the year, a second quarterly advance. U.S. payrolls probably increased in March for a fourth consecutive month, economists surveyed by Bloomberg News said before an April 6 report from the Labor Department. Employment rose by 205,000 after climbing by 227,000 in February, the survey shows.
The European manufacturing gauge, based on a survey of purchasing managers, fell to 47.7 from 49 in February, remaining below the 50 line that divides expansion from contraction, London-based Markit Economics said February. That's in line with Markit's initial estimate.
NLNG Generates $114bn, Pays $9bn Tax, As Train 7 Kicks Off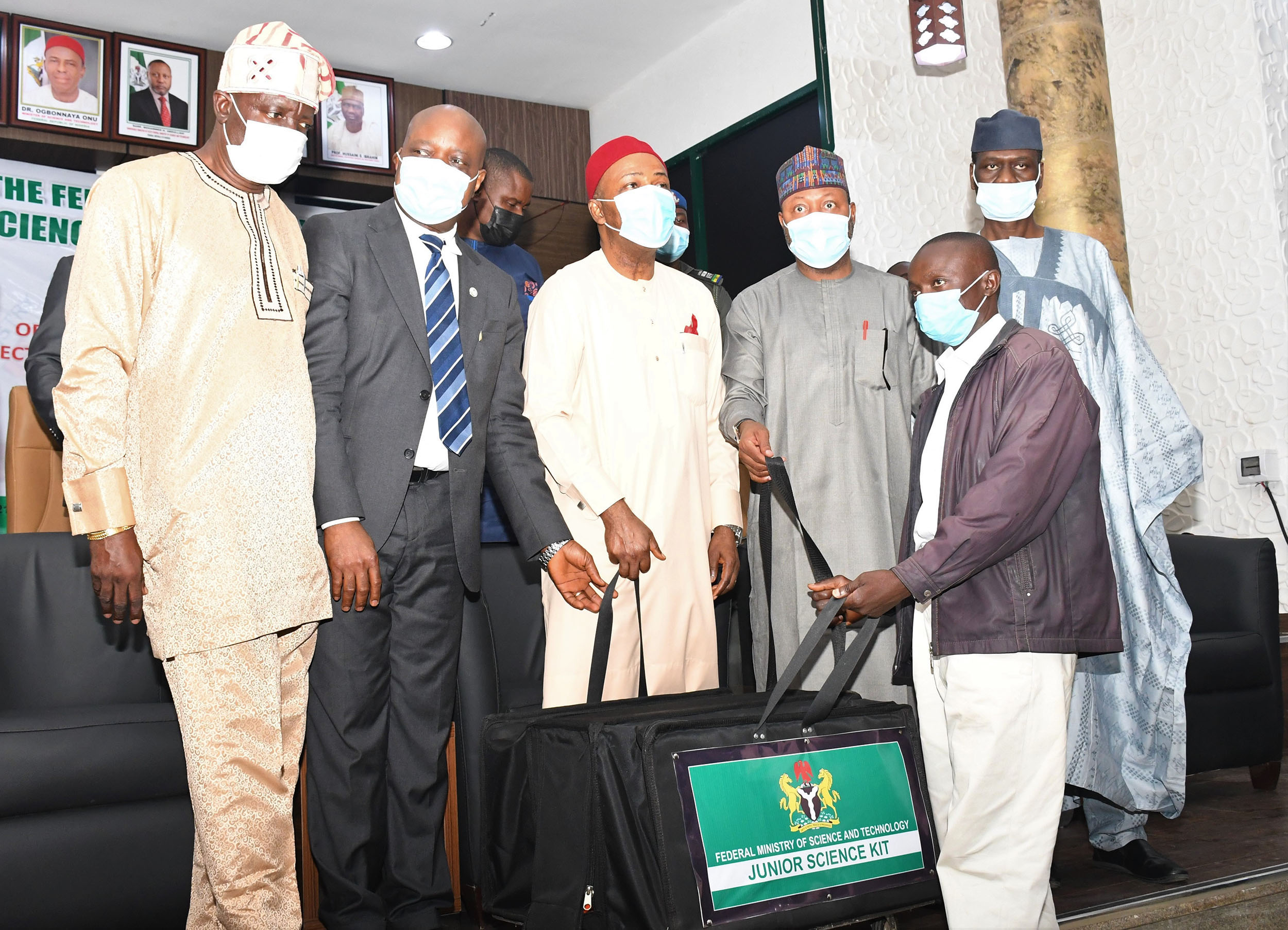 Nigeria Liquefied Natural Gas (NLNG) has generated more than $114billion over the years and tax payment of $9billion as the construction of the most expected Train 7 kicks off in earnest. 
Flagging off the construction of the projects last week virtually, President Muhammadu Buhari expressed excitement over the progress made by the country's NLNG. 
"I am proud that NLNG, as the pioneer LNG Company in Nigeria, has conscientiously proven the viability of the gas sector over the years, currently contributing about one percent to our country's Gross Domestic Product (GDP). 
"NLNG has generated $114 billion in revenues over the years, paid $9 billion in taxes; $18 billion in dividends to the Federal Government and $15 billion in feed gas purchase. 
"These are commendable accomplishments by the company's 100 percent Nigerian Management Team", he said. 
President Buhari flagged off the construction of the Train 7 project of the Nigeria Liquefied Natural Gas Limited (NLNG) in Bonny Island, Rivers State during the groundbreaking ceremony at the Company's plant site, effectively kick-starting the project which is expected to increase NLNG's current six-train plant capacity by about 35% from an extant 22 Million Tonnes Per Annum (MTPA) to 30 MTPA. 
President Buhari, in his address, said the groundbreaking event was an important milestone in the history of Nigeria's oil and gas industry, adding that "the story of Nigeria LNG is one that I have been so passionately associated with during the formative years of the NLNG project. It has transformed from a project over the years to a very successful company. 
"This groundbreaking ceremony to herald the Train 7 project construction has afforded me the opportunity to congratulate NLNG and its Company's shareholders – NNPC, Shell, Total, and Eni – for proving that a Nigerian company can operate a world-class business safely, profitably, and responsibly. Clearly, you have set the stage upon which Nigeria's vast gas resources will continue to grow well into the future. 
"With this level of performance, I can only hope that the company continues to grow, starting with this Train 7 project, but also positioning Nigeria to thrive through the energy transition. 
"I hereby urge the Board of Directors, Management and Staff of Nigeria LNG, the Host Communities, the Rivers State Government and Agencies of the Federal Government to continue to collaborate to ensure completion and eventual commissioning of the Train 7 project safely and on time, so that Train 8 can then start. 
Rivers State Governor, Nyesom Wike, represented by his Deputy, Dr. Banigo, applauded the shareholders, NLNG's Board of Directors, and the company's management for keeping the Train 7 dream alive, saying that the State Government considered the project as a key economic enabler and remains committed to supporting both the project and the Company. 
The Minister of State for Petroleum Resources, Timipre Sylva, stated that Train 7 would contribute to maintaining the country's status as a gas exporting nation. 
"Nigeria has more gas reserves than crude oil, and we have much to gain from sustaining our LNG exports to a market that has a growing demand for the commodity as the preferred fuel for industrialisation and power generation," he said. 
The Group Managing Director of NNPC, Mele Kyari, in his welcome remarks, commended the Federal Government for supporting the project and called for stakeholders' support for the project, adding that support for NLNG will lead to immense benefits to Nigerians. 
Nigeria LNG's Managing Director, Tony Attah, in his welcome remarks, said the benefits of gas to the country will increase on the back of the Train 7 project, noting that Train 7 will stimulate the inflow of more than $10billion Foreign Direct Investment (FDI) into Nigeria as part of the project scope; create more than 12,000 direct jobs and additional 40,000 indirect construction
BoI Disburses N969.6bn In Five Years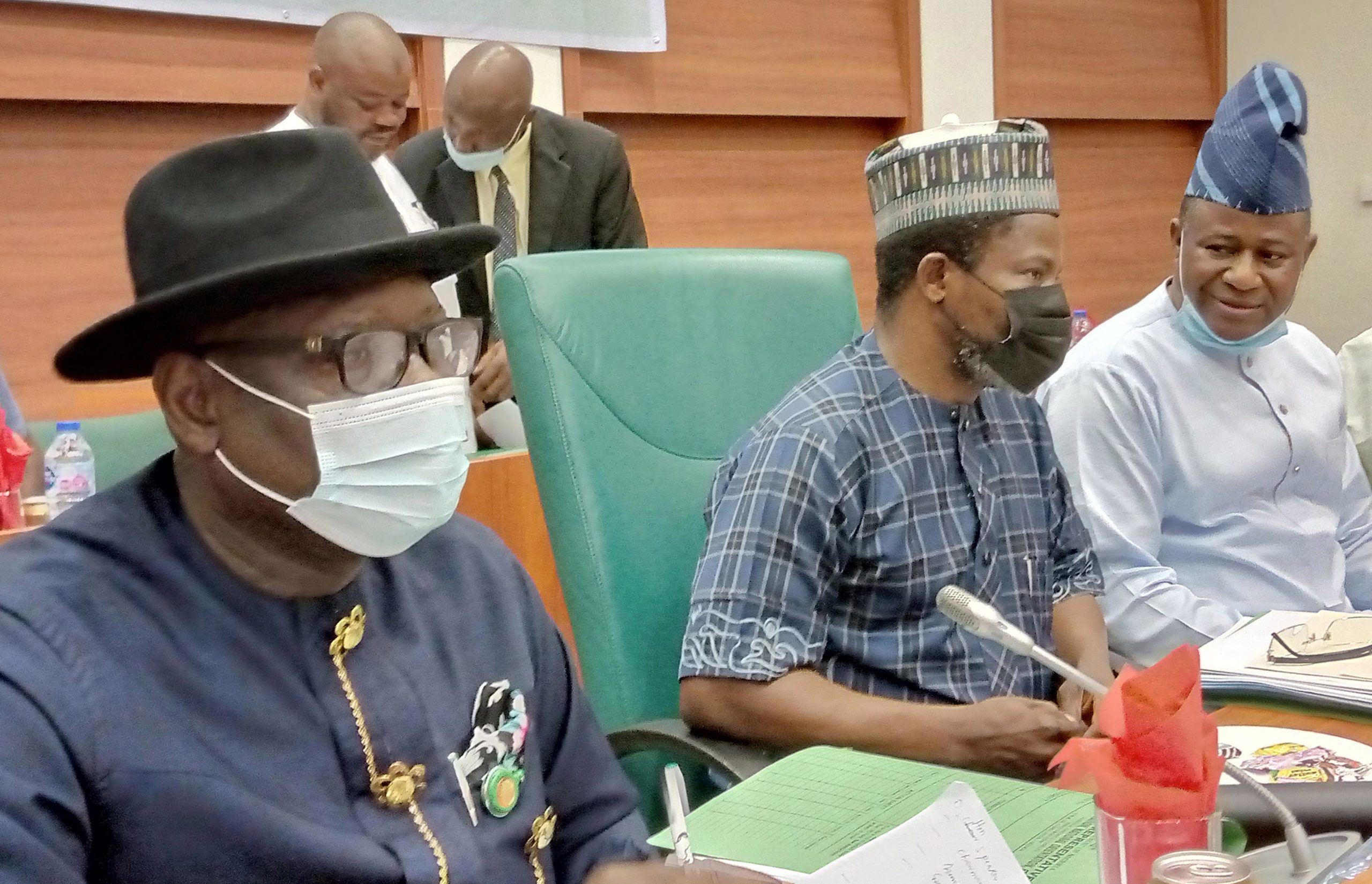 The Bank of Industry (BoI) has disbursed loans worth  N969.7 billion to borrowers in five years to support various businesses.
 BoI Deputy Head, Business Development, Mrs Aderonke Akinluyi,  disclosed this at a webinar by the Lagos Chamber of Commerce and Industry (LCCI) in Lagos, yesterday.
 Akinluyi said the funds were disbursed between 2015 and 2020 to over three million Micro, Small and Medium Enterprises (MSMEs) and 653 large enterprises.
Speaking on the theme: "Funding Opportunities for Businesses in the Bank of Industry," Akinluyi said the bank during the period created 6.98 million direct and indirect jobs.
She also disclosed that the bank was currently collaborating with over 330 Business Development Service Providers (BDSPs) to offer advisory and business support services aimed at improving intending MSMEs.
"Our business model reflects our goal to drive development through financial and advisory support to all customer levels, with dedicated teams for MSMEs, youth and women led enterprises.
"Our collaboration with the BDSPs ensures that the MSMEs are almost handheld in structuring, and preparing their business models and plans.
"The collaboration also provides other entrepreneurial training as required and are split across the regional, state and national categories," she said.
Divisional Head, SME, South, BoI, Mr Obaro Osah,debunked some perceptions associated with accessing funding from the bank.
Some of the perceptions, he said were, the need to know and pay someone at the BoI, the one year wait of processing to access funds and the myth that the bank only supported manufacturing industries.
"The loan application approval processing timeline for loans below N10 million is four weeks, loans between N10 and N100 million is six to eight weeks.
"Loans above N100 million to N500 million is eight to10 weeks," he said.
Group Head, Engineering and Technology, BoI, Mr Femi Shittu, listed the bank's selected loan products to include: agro mechanisation, food and agro commodity processing and commercialisation of the solar energy.
"The selected managed intervention fund include the Nigerian Artisanal and Small Scale Miners Finance Support Fund of N2.5 billion with a five per cent per annum interest rate.
"The Nigerian Content Intervention Fund of 350 million dollars to support indigenous oil and gas players is also available," Shittu said.
In her remarks, President, LCCI, Mrs Toki Mabogunje, said limited access to funding was one of the biggest constraints facing businesses, especially MSMEs.
Mabogunje noted that a report by PriceWaterhouse Coopers, revealed that Nigerian SMEs had a funding gap of about N617 billion as of 2019.
According to her, evidence shows that majority of Nigerian MSMEs have not significantly benefited from available financing opportunities in the country.
$430m Enugu-Cameroon Highway To Be Completed This Year – AfDB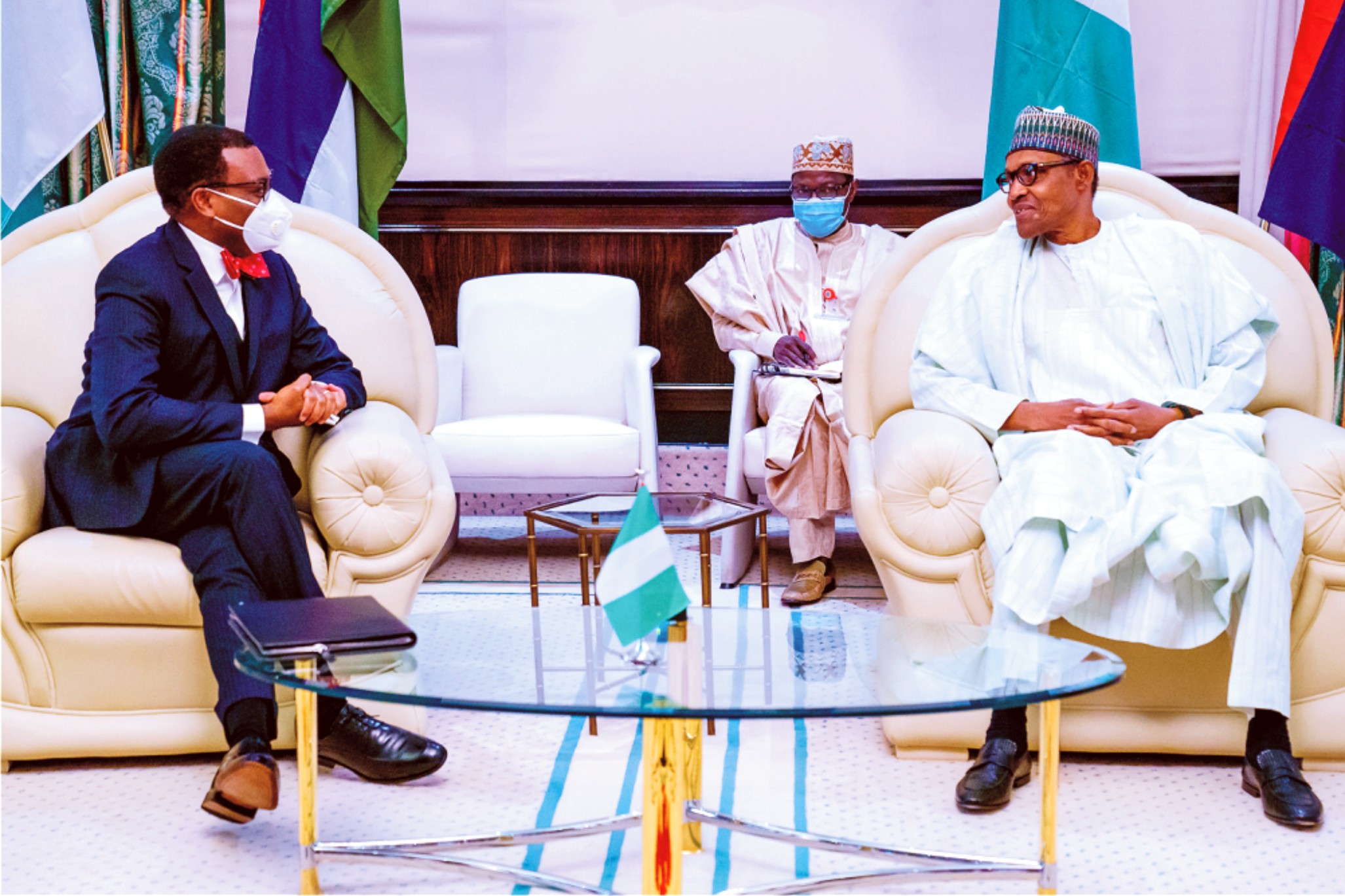 The African Development Bank (AfDB) says the 430 million dollars highway project linking Enugu to Bamenda in Cameroon will be completed this year.
The bank, in a statement issued on Monday, said that it was part of its investments in West Africa which currently stood at 16 billion dollars.
The statement quoted the President of AfDB, Dr Akinwunmi Adesina, as disclosing this in a speech at the 59th Ordinary Session of the ECOWAS Authority of Heads of State and Government in Ghana.
According to Adesina, the 430 million dollars highway project will transform trade opportunities between the two countries.
He also disclosed that the bank was working assiduously with the ECOWAS Commission to finalise feasibility studies for the Abidjan-Lagos corridor by the end of 2021.
"We expect construction for the corridor to commence within 24 months,'' Adesina said.
The bank's president said that the highway would link 85 per cent of the trade volume in ECOWAS through the corridor.
Adesina, who pointed out that AfDB was investing massively in West Africa, said that the total active portfolio of the bank in West Africa currently stood at 16 billion dollars.
According to him, the bank's support for infrastructure in the ECOWAS region has doubled over the past five years, increasing from two billion dollars in 2015 to four billion dollars.
"While I can list several projects in every country, let me just mention a few critical regional infrastructure.
"The Senegambia Bridge is rapidly facilitating trade between Senegal and The Gambia.
"Our financing helped to double the capacity of the Lome container port in Togo, which is critical for regional transport and logistics.
"The Bamako to San Pedro corridor has helped to expand trade between Côte d'Ivoire and Mali by 34 per cent, while reducing transit time at the border from 24 hours to just two hours.
"The 303km road linking Ouagadougou and Lome has reduced travel time from six days to just two days.
"Our 650 million dollars financing for the transport corridors linking Sierra Leone, Guinea and Liberia will impact on economic opportunities for 51 million people.
"I am pleased that this year, the bank will provide 105 million dollars financing for the road linking Guinea-Bissau and Senegal,'' he said.
Adesina further said that the 20 billion dollar Desert-to-Power programme on energy would develop 10,000 MW of solar power to light up the Sahel and provide access to electricity for 250 million people.
"This project will make the Sahel the largest solar zone in the world.
"Right here in Ghana, the bank's financing of 120 million dollar for the new terminal at Kokota International Airport is having huge impacts on regional transport and freight movements.
"With the new terminal, freight handling has expanded by 30 per cent,'' Adesina said.
He added that the bank provided 4.5 million dollars for the establishment of the African Continental Free Trade Area secretariat in Accra, to further support regional trade in the continent.
While recalling the effects of Covid-19 on the continent, the AfDB boss said the bank launched a 10 billion dollars facility to support African countries navigate through the challenging times posed by the pandemic.