Women To Reconsider Role In Nation Building
The role of women in the family and in  nation building has been linked to that of the neck in human body. As the neck carries and rotates the head to its direction of choice, so the society woman is viewed as the engine that propels and dictates the direction of the heads of the homes.
Using the occasion of the Women's Day celebration of Assembles of God Nigeria, the Ikwerre District Women Co-ordinator, Rev. Mrs Helen Nwerebueknu Asuru, has called on the women faithfuls of Assemblies of God Nigeria, and the Nigerian women in general, not to disregard their potentials but to bring their inept wisdom to bear in the administration of their homes which also translates in the administration of the larger society.
Fielding questions from our reporter, Mrs Asuru explains that the privilege granted the women to be seen and heard in public administrations today in both religious and secular society is a demonstration of women liberation which of course was a fallout of Christ's death on the cross of Calvary and his subsequent resurrection when he gave the women who reported first to his tomb, the charge to go and declare the good news of his resurrection and that of his kingdom,  hence canceling the old testament belief which rendered the women mute in religious and by extention public gatherings.
Referring to this year's theme of  celebration. "Family Weapon of Warfare," the Clergy woman implored all elected and appointed women in public and religious services, not to toil with the privilege but see it as an opportunity to prove to the world that women also, have functional and not dormant or redundant brains and that women have something to offer and can deliver given the slightest opportunity. She emphasised that it will be catastrophic if the neck fails to turn the head aright.
"Shun haughty living and imbibe the culture of humility, service and respect even as Serah respected her husband that she called him Lord", she added.
In another development, the Ikwerre South District Women Coordinator of Assemblies of God Nigeria, Rev. Mrs Esther .C. Ezekwu, has ceased the privilege of the occasion of the Church's Women's Day celebration to call on the Nigerian women irrespective of tribe and religion, to look up to God and get more involved and committed to the service of God and humanity as that could help to rechart the course of our nation building.
Speaking to our reporter on the forthcoming women's day celebration in her domain, Mrs Ezekwu implores the elderly and experienced mothers to present themselves as a mirror to the young and single ones who are looked upon as future mothers, stating that if they be poorly groomed, our future would be in shamble as it would be led by mothers who know not their right and their left.
The idle women who parasite on their husbands, she advises to avail themselves of the  privileges provided by the women ministry department to acquire useful skills that are financially rewarding so that they could be supportive to their husbands and become more relevant in their homes.
The Women Ministry of Assemblies of God Church Nigeria is an arm or department carved out by the leaders of the body for easier and better administration. It addresses of greatest importance, matters pertaining to women especially as it concerns their spiritual growth and welfare.
It also addresses the physical as well as social needs of its members with serious attention to the less privileged and widows.
It seeks to awaken and reawaken spiritual consciousness among the women and make them realise that they are also heirs of the kingdom.
The department also helps to reposition the women in the scheme of things by keeping them abreast of the goings-on in the body of Christ as well as equip them with the necessary tools to face the challenges of times.
Making the woman relevant at home and outside, to this body, is a task that must be done. To this end, efforts are made, according to the coordinators, at regular intervals to acquaint members with relevant skills that if well utilised, could better the lot of many and alleviate their poverty state.
However, come 8th of May, 2011, the Women Ministry of this great body of Christ will roll out their drums in all the local churches across Nigeria. The reason for this celebration, the coordinators indicated, is not far from giving the women a chance to showcase their inept potentials as well as make them feel belonging in the household of faith.
For a lively and colourful mothering Sunday, various activities, ranging from street rally, talks on family welfare, visits to the needy and many more had been lined up by different local assemblies and at the district levels to commemorate this all important day.
Sylvia ThankGod-Amadi
Int'l Day Of Peace: Banigo Calls For Peaceful Lifestyle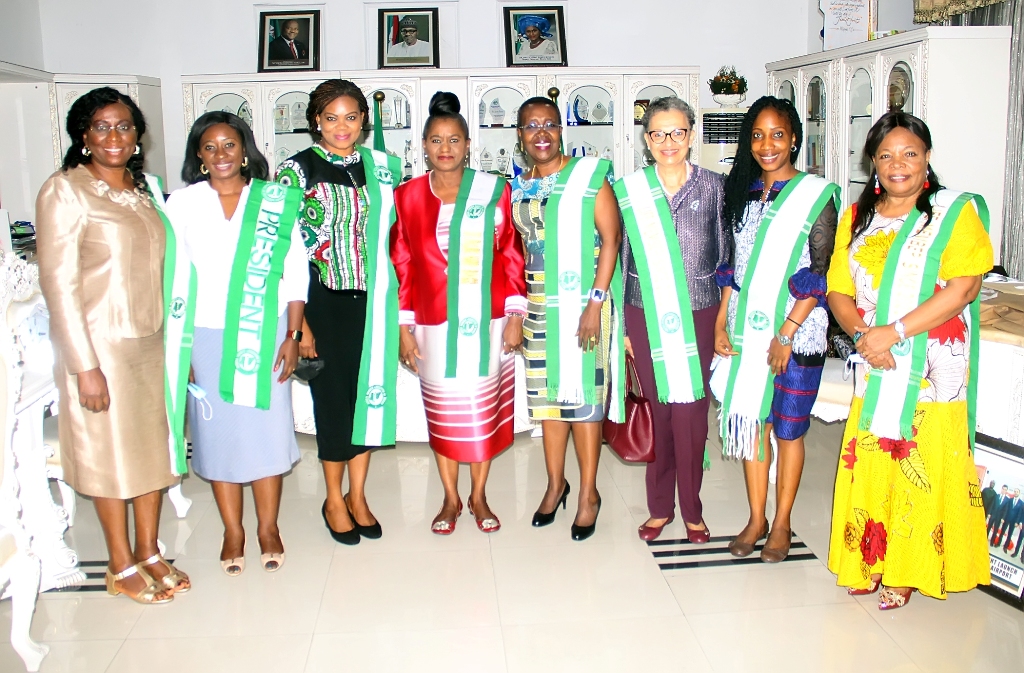 The Rivers State Deputy Governor, Dr Ipalibo Harry Banigo, has reiterated the need for all residents in the state to live peacefully with their neighbours in order to attract more developmental projects to all nooks and crannies of the state.
Banigo reiterated this in her goodwill message from the Government House in Port Harcourt, last Monday, to commemorate the year 2021 International Day of Peace.
According to the deputy governor, "Progress and development cannot thrive in an atmosphere of bitterness and rancour it, therefore, behoves on all residents to keep the peace at all times to fast track the development agenda of the Governor Wike-led administration."
Banigo, who disclosed that since the advent of the Governor Nyesom Wike-led administration issues of communal clashes occasioned by land boundary disputes had reduced to the barest minimum, noting that the Rivers State Boundary Commission under her watch as chairman had received the necessary encouragement to adjudicate on land boundary disagreements which have engendered peace in communities.
While wishing the Rivers people a happy International Peace Day celebration, the deputy governor stressed that there was no substitute for peace.
It would be recalled that the 21st of September is celebrated worldwide as the International Day of Peace.
The theme for this year is, "Recovering Better for an Equitable and Sustainable World."
NDLEA Nabs Pregnant Woman, Fake Soldier For Drug Trafficking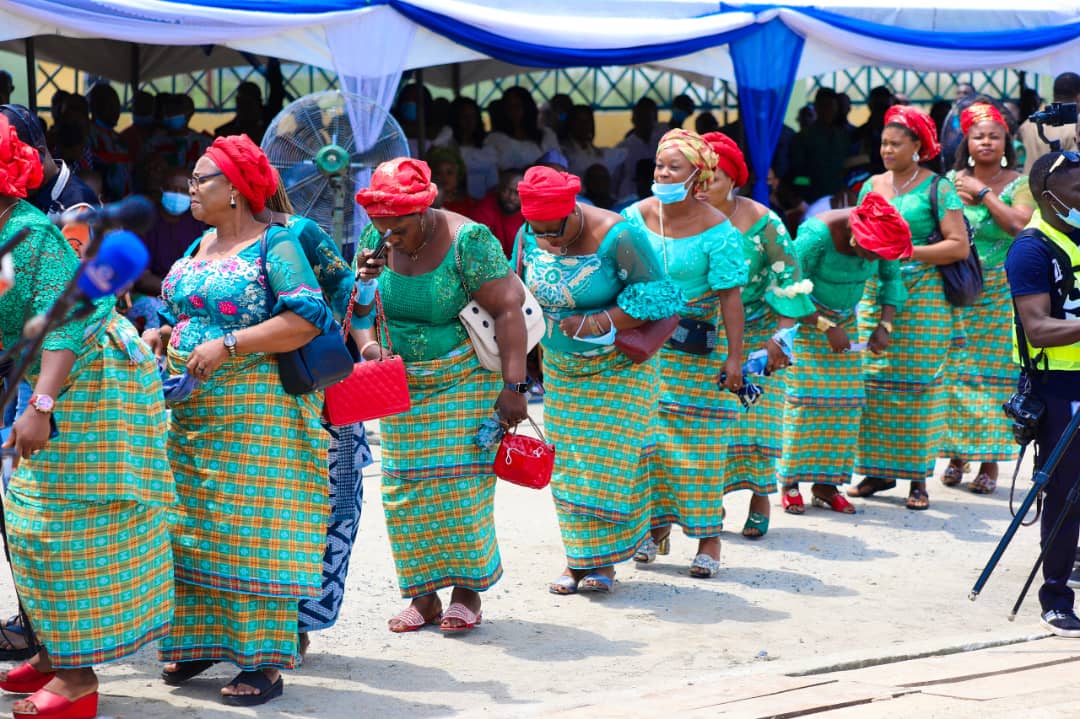 Operatives of the National Drug Law Enforcement Agency (NDLEA), continued their nationwide 'offensive action' against drug traffickers in the past week, seizing hundreds of kilograms of illicit substances at the airports, courier firms, hideouts and destroying hectares of cannabis farms in the remote forests.
Attempts by a female passenger, Isesele Obehi, and one Emmanuel Chibuzor Omebere, to export illicit drugs to Europe through the Murtala Mohammed International Airport (MMIA), Lagos; and Nnamdi Azikiwe International Airport, Abuja; were thwarted by narcotic officers who arrested them shortly before they boarded their flights.
While Isesele was nabbed on Saturday, September 11, 2021 during outward clearance of Ethiopian Airline flight at Gate B departure hall of the Lagos airport on her way to Milan, Italy with 312 sachets of Tramadol, weighing 1.5kg, concealed in crayfish and dried vegetables, Chibuzor was equally caught with 137.45grams of the same drug concealed in foodstuff at the Abuja airport on Thursday, 2nd Sept during outward clearance of Turkish Airline flight to Istanbul, Turkey.
A statement by Femi Babafemi, Director of Media and Advocacy said, "In the same vein, efforts by desperate traffickers to export varying sizes of consignments containing cocaine, heroin and other illicit drugs through courier firms were also foiled.
"Some of these include 475grams of heroin concealed in food items going to Canada; 202grams of cocaine hidden in body cream containers going to Australia; 720grams of Cannabis Sativa tucked in computer hard drives heading to the United Arab Emirates, UAE and another 2.1kg of cannabis hidden in body cream bottles going to Oman, while 60grams of cocaine concealed in degree certificates meant for Australia was also seized, all from three courier firms in Lagos.
"Curiously, a 38-year-old pregnant woman, Kate Ngozi Nwuju was arrested on Tuesday 14th Sept at her residence in Rumueme, Mile 4 area of Port Harcourt, Rivers state with 4.5kilograms of cannabis following intelligence that she sells drugs.
"Also, one Aliyu Saidu, suspected to be a fake soldier was arrested with 2.3kg of Cannabis Sativa in a commercial bus from Lagos to Makurdi, on Monday 13th of Sept at Aliade checkpoint, Benue State.
"In Kano, one Shuaibu Yusuf was arrested on Friday 17th Sept with 537kg of cannabis sativa, concealed among bags of cement in a truck, while in Ogun state, five persons were arrested on Tuesday 14th Sept after their truck conveying 552kg cannabis was intercepted at Ogere Remo, along Lagos-Ibadan expressway.
"In a related development, narcotic officers on motorised patrol on Friday 17th Sept, arrested a 21-year-old Law Ubi at Marian Road, Calabar, Cross River state with 67.4 kg cannabis while a follow-up search of his residence the following day, Saturday, led to the recovery of 4.2grams of Cocaine from his apartment.
"In Edo, operatives stormed remote forests in Ovia North East area of the state between 8th and 16th Sept, destroyed over 14 hectares of cannabis farms, and recovered 172.6kg of cannabis.
"Three female and male suspects were also arrested in raids across Owan East and Akoko Edo areas of the state.
"Different quantities of cannabis and local mixtures called monkey tail were recovered from them.
"Chairman/Chief Executive of NDLEA, Brig. Gen. Mohamed Buba Marwa (rtd) commended the officers and men of the Lagos airport, Abuja airport, Benue, Kano, Ogun, Rivers, Cross River and Edo commands as well as those of the Directorate of Operation and General Investigation, DOGI, of the Agency for maintaining the heat on drug dealers".
Marwa said their efforts "further reaffirm our determination that those in this criminal trade will always have the new NDLEA to contend with; whether in their homes, on the streets, at the ports and deep in the forests, we'll chase them with every legitimate force and smoke them out, up to the last man or woman if they fail to repent."
Over 80% Women Are Displaced By Climate Change -Experts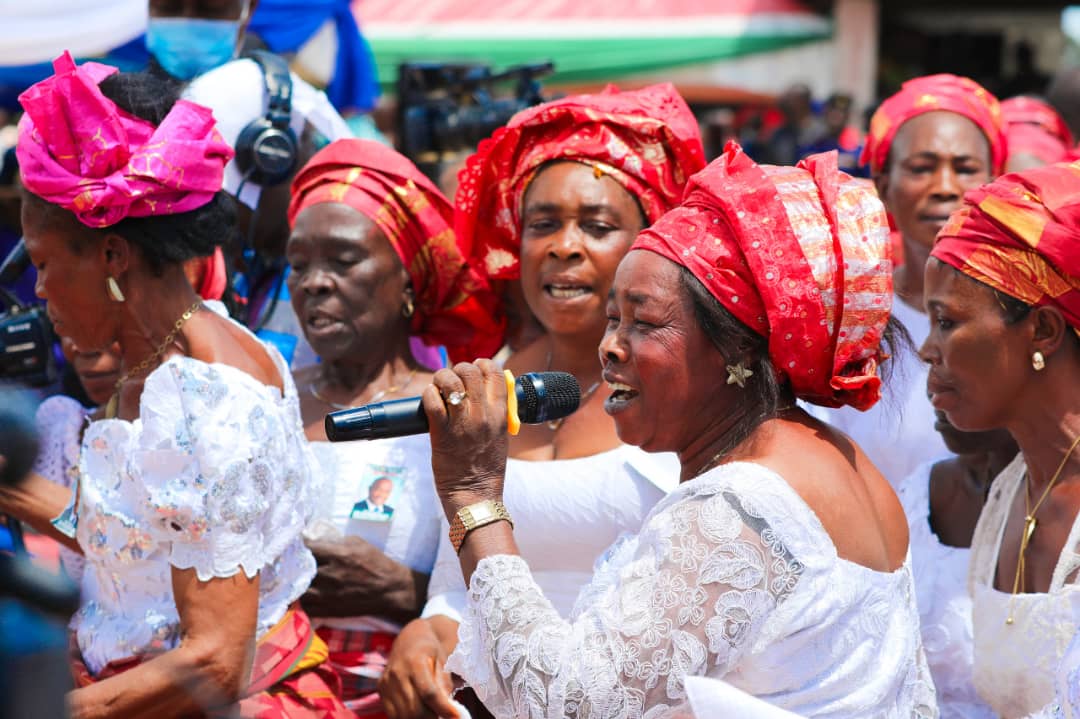 Often times, we are confronted with the phrase 'climate change', especially when it has to do with global warming driven by human-induced emissions of greenhouse gases and the resulting large-scale shifts in weather patterns. Since the mid-20th century, there have been periods of climatic change on a global scale, following humans' unprecedented impact on Earth's climate system.
Speaking on the Topic: 'Climate Change Crisis,' in a two-day training programme organised by Kebetkache Women Development and Resource Centre on the Theme: 'Gender and Climate Change,' the Head, Environment and Conservation Centre for Environment, Human Rights and Development (CEHRD), Dr Kabari Sam, described global warming as a gradual increase in the overall temperature of the earth's atmosphere, generally attributed to greenhouse effect caused by increased levels of carbon dioxide, CFCs, nitrate oxide and other pollutants.
A growing number of communities—both coastal and inland—are finding themselves underwater. Extreme weather, sea level rise, and other climate change impacts are increasingly to blame. As global warming continues to exacerbate sea level rise and extreme weather, our nation's flood plains keep growing by certain percentage. Unfortunately, there's no end in view to this global menace in as much as human activities do not change to positively improve on the environment.
Regrettably, with this ocassional change in weather condition, even when it is said to be a global problem, its impact is localized. Experts hold that it impacts more negatively on women than the men as over 80 percent of women are said to be displaced by its effect. Their opinion, it is gathered, stems from the fact that 90 percent of works carried out by women, while at home revolves around Green House Gases.
Dr Sam described Green House Gases as those from vegetable crops that is preferred and used in cooking by every household as the consumption of these vegetables is good to health, noting that the careless act of disposing these vegetable wastes in the kitchen for a longer period as well as around the environment sends a dangerous health challenge to the human system.
He frowned at situations where these wastes are disposed in waste bins and kept in the kitchen or by the side of the door where fresh air should pass through to the house for over days, weeks and even months without knowing the hazardous effect that the dustbin is doing to the health.
He explained that the waste kept in the kitchen or at the entrance to the house or within the environment for so long does not allow fresh air to circulate, rather the fresh air is trapped by greenhouse gases and is being consumed on daily bases without knowing.
He warned those in the habit of dumping waste in their kitchens, environment, where smoke from these wastes could easily be inhaled, to desist from such habit, stressing that the white smoke seen coming out from vegetable waste is called methane which is the second of the greenhouse gases.
"High level of methane is capable of reducing the amount of oxygen breathed from the air, thereby resulting to mood changes, slurred speech, memory loss, vision problems, headache, vomiting and facial flushing.
"In most severe cases, there may be changes in breathing and heart rate, numbness, balance problems and unconsciousness such that if not properly managed results in deaths," he added.
Dr Sam stated that climate change cannot be stopped by anyone since everyone eats vegetables, adding that the more vegetable consumption the more increase in Greenhouse gases. He revealed that the first most dangerous pollutant of the Greenhouse gases is Carbon dioxide
Chief Executive Director, Kebetkache, Women Dev And Resource Centre, Emem Okon said greenhouse gases make it possible to sustain the temperature of the earth. She explained that as more carbon dioxide is emitted into the atmosphere, the more it traps the heat. Thus, as the atmosphere becomes warmer, the more gases produced change the climate.
Aside that, there is also the belief that women are the majority of the world's poor and are more often responsible for household food production, family health and nutrition, and management of natural resources-sector that are particularly sensitive to climate change. All these thus, predispose them to the high risk of the impact of climate change.
They also alluded that in situations of poverty, other vulnerable groups, such as children, farmers, persons with disability, elderly persons and youths also face high risks and great burdens from the impacts of climate change
Hence climate change experts have warned that there was need for stakeholders to look at the root causes like the gas flaring, waste recycling plant should be provided so that it can be converted into other renewable energy substances that can be safe and useful to all.
Disease-causing insects that were not originally in Africa are responsible for the more and more heslth challenging diseases experienced in the country today, saying: "1990 was the hottest year and 2030 will be another hottest year that is why we are also trying to discourage bush burning,"
He listed some of the activities that could be done in solving global warming as follows: Tree planting, switch to green power, have energy audit, travel by car, use energy efficient light bulbs and have no more than two children.
In a lecture titled: "Overview Of The National Action Plan On Gender And Climate Change In Nigeria", Emem Okon stated that the women factor was not there as such, there was need for women to mainstream themselves into the process.
"We are looking at holistic inclusion of all women, both the disability and the vulnerable population following the Maputo Protocol on the rights of Women In Africa. Most of these documents are made available, but governments keep signing and demanding, but implementation is a huge challenge."
She added that if government took women seriously, then there was need for them to put these laws that would better the lives of women into their agenda.
Okon charged women groups on the need to advocate on areas at local, state and federal Government levels, where capacity exists on issues of gender and climate change, adding that if there is no capacity and awareness, then there will be no way government at these levels will bring up these issues.
She stressed that their limited participation in decision-making processes and labour markets deepen inequalities and often prevent them from fully contributing to climate-relatedplanning, policy-making, implementation, monitoring and evaluation.
"As Civil Society Organisations (CSOs), we can conduct baseline study on Agriculture infrastructure needs of men and women, that way we help our policy makers to include the issues of women in the budget during planning and decision time."
Speaking on the topic: Role Of Women And Gender In Green And Climate Finance, a member, Centre for 21st Century Issues, Ms Titilope Akosa, described the topic in two terms; position and money. She said, women were marginalised in a well structured system, as a result, they are unable to position themselves to generate fund for themselves that would enable them live happily and peacefully in the well-structured system.
According to her, "Women are interested in what makes them live happily and peacefully on earth. It is not about business and economy, but its about ourselves. We, women are saying no to chemicals that threaten our health and this is the reason why women think differently."
Akosa hinted that there were institutions established to deliver climate finance saddled with the responsibility of climate justice by paying adaptation fee to those people affected by climate change.
"Eco-system says those who pollute the air, water and the environment must pay and also help the people to adapt to the climate change. There are many of these institutions, namely, Adaptation Fund, Strategic Climate Fund, SDC Fund, among others."
She added that it was time for women to turn their vulnerability to opportunity and profitability so as to enable women to make money so they are able to put food on their tables, adding that anything that will stand as a barrier in achieving this must be removed from their way, such as the National Determined Contribution, which has become a barrier to climate justice.
Akosa emphasised that there were financial products as well as engagements that women could fix themselves to raise money economically, and therefore charged women to try to avoid unpaid care work, which she defined as those work that women do, but the GDP does not reflect it, remarking that by so doing will totally destroy the SDC.
In their reactions, a renowned journalist and a writer, Chief Constance Meju, stated that climate change had negatively contributed to having less food, less yield, less energy and that translated to poverty, thereby making one to live below $1 level.
Meju added that the negative impact was that there would be high increase in crime, stressing that change can only happen when few people can start to take positive steps in ensuring there was a positive change.
Also reacting, Blessing Horsfall stated that the climate change was very bad in the Town axis of Port Harcourt, especially within the New Road areas due to the high increase in Kpofire, also known as bunkery business.
Horsefall explained that climate change had brought about serious reduction in farm produce, adding that it was time for everyone to take proactive steps to stop kpofire business before it kill every one.
By: Sylvia ThankGod-Amadi & Susan Serekara-Nwikhana