In This Place Of Horror …Tears For The Waning Ambrosia Of Jos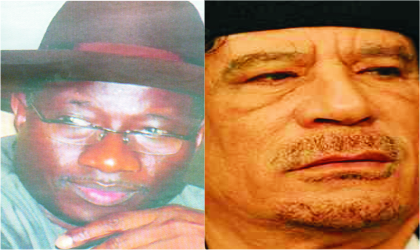 Elected Pope Benedict XVI in April 2005, upon death of Pope John Paul II, Joseph Ratzinger found a compelling desire to visit two areas that truly defined his person, his native Germany in August 2005 and to Poland in May 2006. And of all places in Poland the new Pope chose Oswiecim, also called Auschwitz by the Nazis and Adolphus Hitler's most notorious death camp
There, hit by the memory of human lives lost, Pope Benedict lost his voice. But when he eventually found it, visibly moved to tears, he wondered allowed saying: "To speak in this place of horror, in this place where, unprecedented mass crimes were committed against God and man, is almost impossible and it is particularly difficult and troubling for a Christian, for a pope from Germany.
" In a place like this", the pope continued ' words fail, in the end, there can only be a dead silence, a silence which itself (is) a heartfelt cry to God. Why, Lord did you remain silent? How could you tolerate all this?
Painfully, after what seemed a long pause, Pope Benedict went further to ponder on the propriety of silence in the words: ' In silence, then, we bow our heads before the endless line of those who suffered and were put to death here, yet our silence becomes in turn a plea for forgiveness and reconciliation, a plea to the living God never to let this happen again".
The moving speech is merely an attestation to the value God expect man to attach to the lives of fellow men , an expectation which appears to be vanishing from one of Nigeria's once mostly peaceful cities with ambrosia to tempting to ignore. Today, not only is Jos gradually becoming what Pope Benedict XVI called, …This Place of Horror" it  is succeeded in raising vital questions about the quality of unity Nigerian professes as a people.
On Sunday, March 8, 2010, a day many predominantly Christians inhabitants in Jos south, like other Christians, consider a day of worship some Hausa-Fulani fighters, believed to be Moslem fundamentalists attacked Dogo-Na-Hawa, Ratsat and Jeji villages in Forondistrict of Jos South Local Government Area of Plateau State
After the attacks on the Berom Villages as early as 2am, no fewer than 300 dead bodies of mostly women and children littered the area. That massacre took place while a dusk-to-dawn curfew imposed on the city since after the January crisis, in which more than 350 died, was still in place.
Clearly, by nature of the attacks and number of people killed, that it had an ethno-religions colouration could not be completely ruled out. That was perhaps why former Libyan strongman Muammar Gaddafi suggested the breaking –up of Nigeria along religion lines, as was the case between India and Pakistan.
Expectedly, the competition to berate the Libyan became the only test of patriotism among the political class, while the many deaths and how to halt the vicious circle must wait.
Why kill Gaddafi for our sins of silence? Who in this country does not know that religion has been taken to such a disturbingly choking level that makes nonsense of the secular nature of our constitution? Why are we pretending not to know that former President Ibrahim Babangida in 1991 created Jos North Local Government  Area specifically to favour the predominantly Hausa/Fulani Moslems while leaving the South to remain in contention? One and half versus half.
Why are we so quick to condemn Gaddafi and yet too slow in calling for release and implementation of the reports of the various panels of enquiry set at different times to address the near frequent instances of bloodbath and senseless killings?.
These questions have become necessary because the March 7, 2010 would not be the first time mindless sadists have made nonsense of human life, akin to  those of the Oswiecim death camp which Pope Benedict XVI decried.
Between September 7 and 17, 2001 when the first ethno-religious riot occurred in Jos, more than 1,000 persons were killed but not one person was punished for such inhumanity to man. Those, who were today vilifying Gaddafi were born, but none moved as quickly and with the same vigour that we now sense in trying to over blow the oneness Nigerians share as a people, only to prove the Lybian wrong.
Lets be remained of what the sages often warn against and that is that, the greatest incitement to crime is the hope of escaping punishment. " And because that was  the case and seeing that the death of 1,000 earned no one any punishment, in 2004, the Plateau boiled again. Following clashes in Yelwa, more than 500 were reportedly killed, but the best then president Olusegun Obasanjo could do was to declare a state of emergency. Again, none was held accountable.
Since 500 lives were not worth quarreling over, hiding under disputes over council elections, same masterminds of the mayhem shook Jos North and in that crisis 700 lives were lost. Again, nothing tangible was done except the familiar enquiries which reports hardly leave the dingy chambers of the cockroach-infested book shelves of history, often forgotten by time.
As if begging for positure action, on January 17, this year, a minor dispute over a plot of land reportedly claimed as many as 350 lives, although no official casualty figures were released.
In the attacks on villages in Jos south, more than 300 lives were feared to have been lost although Christians leaders said the figure was far higher than 500.
In all these as usual, nothing tangible was done. Instead in every attempt at halting the near frequent killings, those trusted to do right end-up being a Portuguese committee, a group of people who individualy cannot do anything but would meet and resolve that nothing could, indeed be done.
Such has been the fate of a one peaceful city and great tourist paradise because of the pleasant climate condition and more. And so, it took these number of deaths for  the Governor of Plateau State, Jonah Jang and other before him to make public reports of various panels and commission on the matter.
It is only now, just only now, that Nigerians have come to know that the Prince Bola Ajibola Commission had, in fact, indicted the Hausa Community for its complicity in the 2008 crisis in which 700 lives were lost.
That the report has also blamed the crisis on acts of violence initiated by some Hausa/Fulani Moslems.
But something close to why the Ajibola report never  saw daylight can now be found in the caliber  of very prominent people that the commission insisted police must investigate more deeply. Such people include the then deputy Senate President and Champion of Obasanjo third term agenda, Ibrahim Nasiru Mantu, former minister of State for Information and Communications, Ibrahim Dasuki Nakande, Sheikh Sani Yahaya Jingir, Alhaji Saleh Hassan , Sheikh Jengre, Danladi Pasali and Nazif Mohammed, among others.
If all the other reports had been made public and recommendations implemented, were necessary, perhaps the killing of this year would have been avoided. That is why, I find it most annoying that Governor Jonah Jang, who could not summon the courage to make public the Ajibola report up until recently, could blame the recent killings on complicity by some soldiers, saying that he made calls to alert the army of a likely attack, but as chief security officer did nothing to fore- stall the looming massacre.
My Agony is that those often paid to fight, maim and kill the innocent or even get killed in the process, never ever includes children of the so called " Big men", the untouchable lot, who fund the killings because theirs are either schooling in Ghana, South Africa, Europe or America.
Even worse is the fact that human life means little to them since such deaths never ever include their own. But now unmasked, what those in high places should do, is not to waste precious time demonizing Gaddafi for saying what many would want to voice but can't, and instead push for the implementation of the reports.
Here's where Acting President Goodluck Jonathan must demonstrate a strong political will to halt the Jos vicious circle, by insisting that the law takes its full course, not minding whose hoxse is gored.
That way, Jos will no long be , "this place of Horror" but return to its glorious days as the dreamy Tin City that cherished human life, leisure, friendship and indeed peace. We should not wait for more killings, restart another blame game and wish it off for yet another bloodbath.
Gaddafi is not the enemy. We are our own enemy because, over the years, unable to make what is just strong, we have continued to make what is strong just as Blasie Pascal cried out in his pensees'
Sadly that what our silence over the rift between Hausa/Fulani Moslems and Christians in Jos South on the Plateau appears to me . Gaddafi too.
90% Of Money Laundered Via Real Estate, EFCC Reveals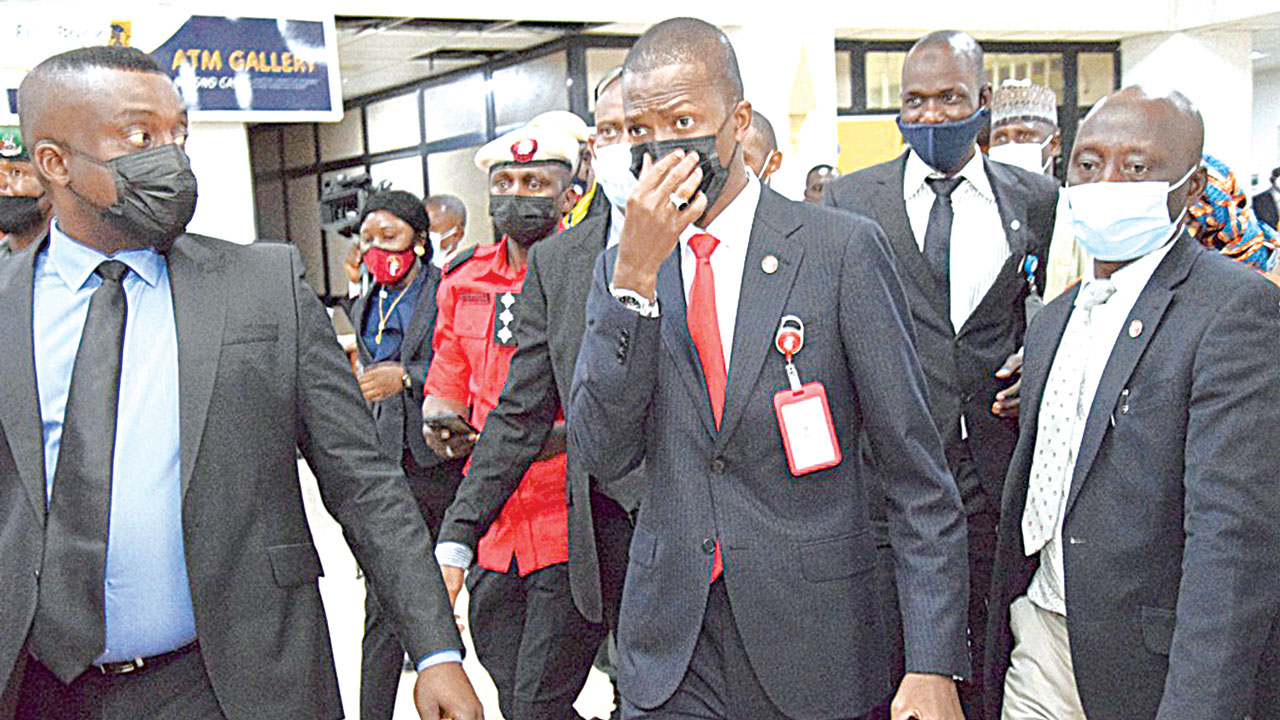 The Economic and Financial Crimes Commission (EFCC) says about 90 per cent of money laundering is done through the real estate sector.
The commission's Chairman, Abdulrasheed Bawa, stated this while featuring on Channels TV's Sunrise Daily, yesterday,
According to him, although the sector is monitored via the special control unit, more needed to be done.
According to Bawa, "One of the problems we have now is the real estate. 90 to 100 per cent of the resources are being laundered through the real estate."
He said there are so many issues involved, but that they were working with the National Assembly to stop what he called "the gate keepers" as there would be reduction in looting if there is no one to launder the money.
Bawa, the EFCC boss, gave an example of a minister who expressed interest in a $37.5million property a bank manager put up for sale.
He said, "The bank sent a vehicle to her house and in the first instance $20million was evacuated from her house.
"They paid a developer and a lawyer set up a special purpose vehicle, where the title documents were transferred into.
"And he (the lawyer) is posing as the owner of the property. You see the problem. This is just one of many; it is happening daily."
The EFCC chairman also revealed that he receives death threats often.
Asked to respond to President Muhammadu Buhari's frequent "Corruption is fighting back" expression, Bawa said he was in New York, USA, last week, when someone called to threaten him.
"Last week, I was in New York when a senior citizen received a phone call from somebody that is not even under investigation.
"The young man said, 'I am going to kill him (Bawa), I am going to kill him'.
"I get death threats. So, it is real. Corruption can fight back," he said.
On corruption in the civil service, he said there were a lot of gaps, especially in contracts processing, naming "emergency contracts" as one.
Bawa said, "A particular agency is notorious for that. They have turned all their contracts to emergency contracts."
However, he said, EFCC has strategies in place to check corruptions, one of which is "corruption risk assessments of MDAs".
According to him, "I have written to the minister and would soon commence the process of corruption risk assessments of all the parastatals and agencies under the Ministry of Petroleum Resources to look at their vulnerability to fraud and advise them accordingly."
Asked if the scope of corruption in the country overwhelms him, Bawa, the EFCC boss said, "Yes, and no."
We've Spent N9bn To Upgrade RSUTH, Wike Confirms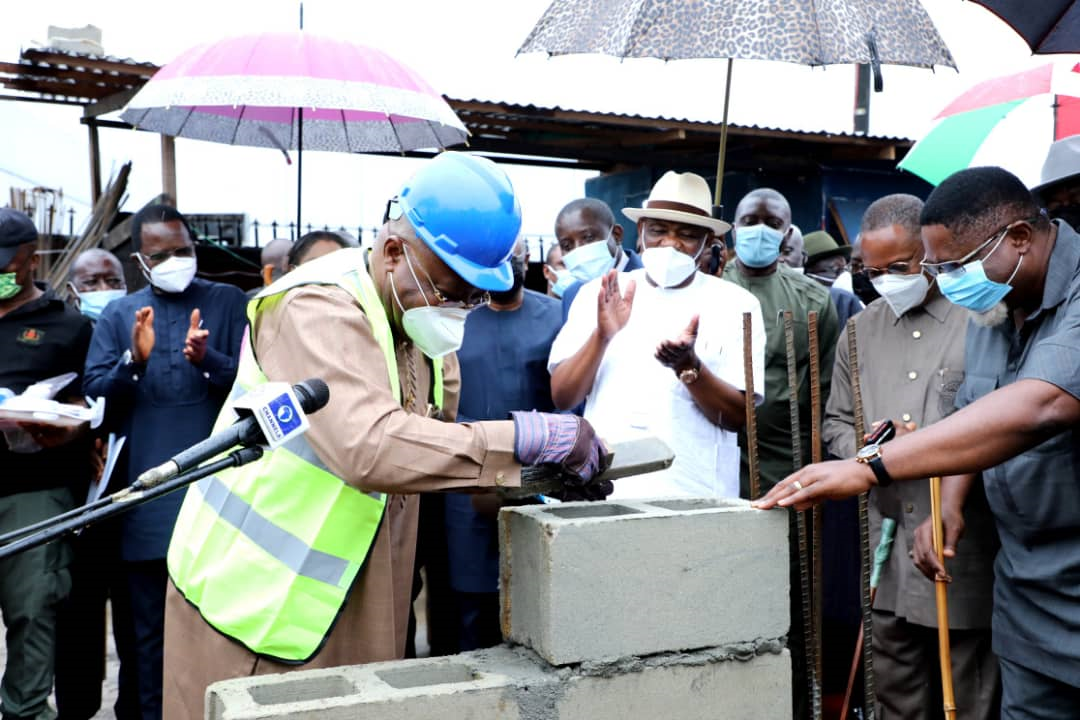 The Rivers State Governor, Chief Nyesom Wike, says his administration has spent N9billion in upgrading structures and installation of new equipment at the Rivers State University Teaching Hospital (RSUTH).
He said the fact that 40 per cent of the 2021 budget of the state is dedicated to provision of quality healthcare delivery was a further demonstration of the priority placed on the sector.
Wike made the explanation at the foundation laying ceremony for the construction of a Renal Centre at RSUTH, last Friday.
The governor said he made promise to Rivers people that the best would be provided to them in all sectors of the society within his capability because of the mandate they gave to him.
"As we came on here, I just looked around and I see the changes in this teaching hospital. I can say that we have put not less than N9billion in this teaching hospital.
"If you look at the budget, the health sector alone, what it's taking from the Rivers State Government is not less than 40 percent of the 2021 budget."
Speaking further, Wike said the state government cannot afford to implement free medical service programme in the present economic circumstance.
While dismissing the request for a subvention for RSUTH, Wike, however, commended the chief medical director and his team for their commitment to turnaround the fortunes of RSUTH.
"I have never seen anywhere that health services can be totally free. They're telling me that people who come here can't pay. I have never declared that this state is going to take over the health fees of anybody."
Also speaking, the former Minister of Transport, Dr. Abiye Sekibo, who performed the flag-off, noted that Wike's achievements in the health sector in particular, surpass what former governors of the state had done.
Sekibo said that the governor has given equal attention to every section of the health sector by providing complete health infrastructure that was positioning the state as a medical tourism destination in Nigeria.
Earlier, the Rivers State Commissioner for Health, Prof Princewill Chike, lauded Governor Nyesom Wike for his interest in the health of Rivers people.
He noted that the renal centre, when completed, would become another landmark development project in the health sector that would handle and manage all kidney-related ailments.
In his remarks, the Chief Medical Director of the Rivers State University Teaching Hospital, Dr. Friday Aaron, commended Wike for approving the renal centre.
Aaron explained that chronic kidney disease was a major burden globally with estimated 14 million cases in Nigeria.
According to him, over 240,000 of these cases require renal replacement therapy in the form of dialysis and renal transplant.
The CMD said the building that would house the centre was expected to be completed in six months and consists of two floors.
The ground floor, according to him, would house the haemodialysis unit with eight haemodialysis machines.
He further explained that the first floor of the centre would house the surgical component where most of the sophisticated equipment for kidney transplant would be installed.
Aaron said Wike has released the funds required to build, equip the centre as well as for the training of personnel locally and internationally.
Power Generation Falls 23% To 3,172MW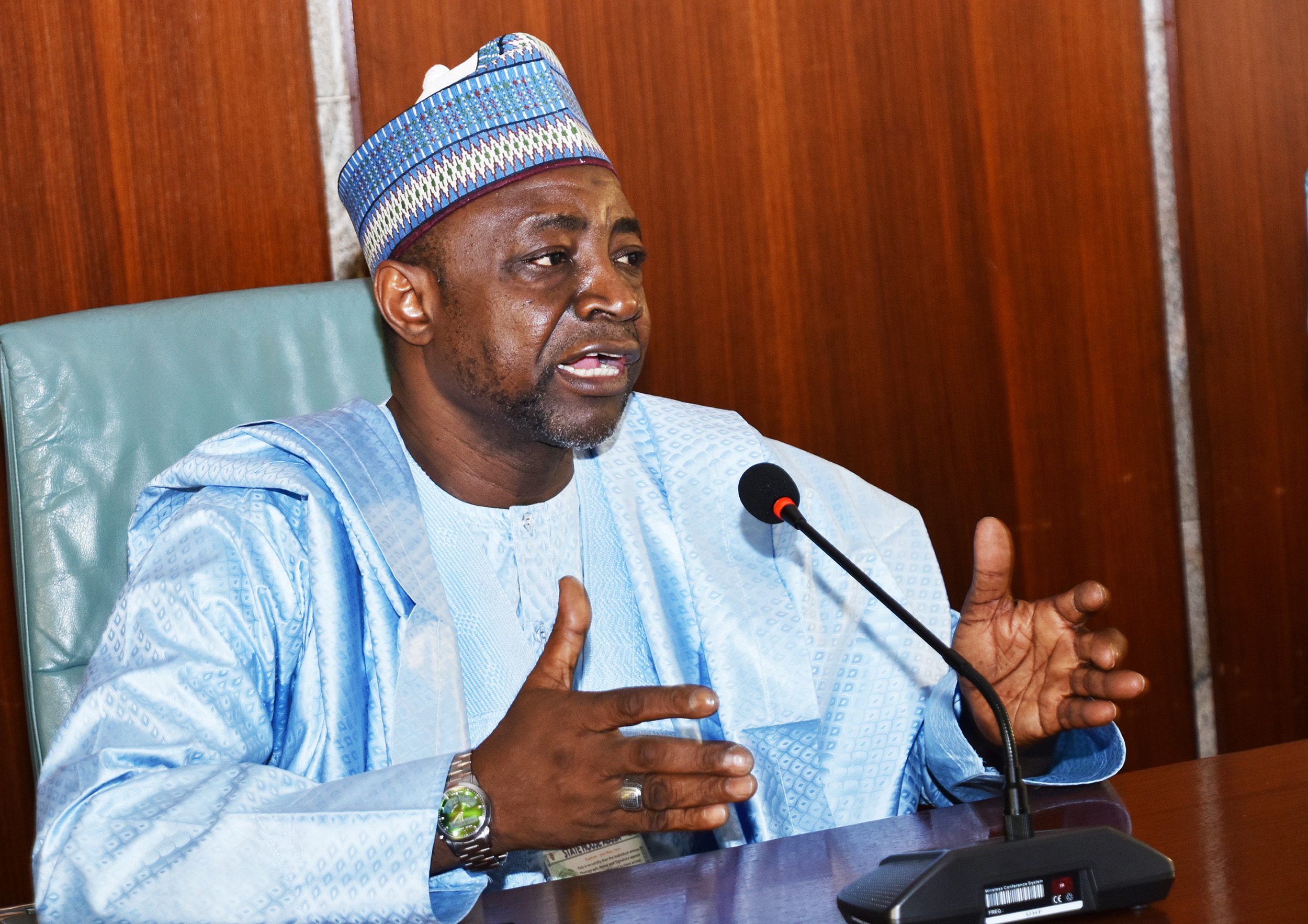 Power supply in Nigeria has failed to improve on last week's performance, as it fell by 22.9 per cent from peak generation of 4,115Megawatts on Saturday to 3,172.20MW as at 5pm, yesterday, latest data from the System Operator has shown.
According to the data, most power plants were operating far below capacity due to gas shortage with Olorunsogo Power Plant 335MW capacity; and Sapele Power Plant, 450MW capacity; completely out.
Egbin was generating at 746MW; Omoku 37.20; Omotosho (NIPP) at 105MW; while Afam was generating at 80MW.
The data showed that on the average power generation in the past seven days were 4,120.9MW on Sunday, June 6; 4,249.4 on Monday, June 7; 4,000.9MW on Tuesday, June 8; 3,720.7 on Wednesday, June 9; 3,517 on Thursday, June 10; 3,765MW on Friday, June 11; and 4,115MW on Saturday, June 12.
The International Oil Companies (IOCs), had last warned that despite Nigeria's huge gas reserves a lot needs to be done to attract investment to the sector to develop gas reserves to boost power generation in the country.
Speaking at the just concluded Nigeria International Petroleum Summit, the Chair, Shell Companies in Nigeria/MD SPDC, Osagie Okunbor, said with 203trillion Cubic Feet of gas reserves, what was needed in the country is to deliver projects that would produce the gas.
"The challenge is not just growing the reserves but in producing these reserves for the benefits of our country. Essentially growing the reserves and delivering on the production is a function of two or three elements.
"I like to see infrastructure that is required for the development of these resources at two levels. Soft infrastructure is often the one that is more important than and that is the one that is actually drives most of what you see at site."
"Soft infrastructure refers to the enabling environment and nothing pleases me as much seeing both the Senate President and the speaker of the house give very firm commitments about trying to pass the PIB this month.
"That is probably the big one of the enabling environment to provide the kind of stability we also need all sorts of other issues we need to that we have discussed severally in terms of sanctity of contract, stable policies and collaboration and I think we are well on our way there", he added.