Flipping In Property Business
What is flipping. How does it work and how can you profit?
Flipping simply means buying a property and reselling it quickly, as opposed to holding on to a property long term as a rental, Flipping comes in several varieties, most of which are legal and profitable, some of which are not, Real Estate legal practitioner, William Brouchicle offers the following advice:
Buy, Fix and Flip
"Fix 'n flip". This process involves buying a property that needs work, fixing it up, then selling on the "retail" market, that is, to a person who will live in the property. This method is tried and true, and works very well. You can easily make a lot of money on one deal, depending on your market and how good you are at finding bargains.
The danger in fix and flips is either paying too much or underestimating repairs. Be very conservative in your fix-up costs and length of time it may take to resell. Also, make sure you include in your analysis the cost of paying a real estate agent to sell the property.
Buy, Refix & Lease/Option
Rather than sell the fixed up property for all cash, sell for terms. Once you have completed the rehab, refinance the property at its new appraised value. If you did the math correctly, you should have little or no money in the deal. Sell the property on a lease with option to buy. The rent payment from your tenant/buyer should cover your mortgage payment (if not, consider an interest-only or adjustable rate loan that is fixed for 3 years). When your tenant exercises his option to purchase, you reap a larger profit, since you don't have to pay a broker's fee. If the tenant exercises his option after 12 months, you benefit from a lower capital gains tax rate.
Buy & Flip "As Is"
Don't like to do fix-up work? Consider selling the property "as is" as a light fixer upper. If the local real estate market is hot, you should be able to sell the property .In poor condition just a little below market. This is especially the case with houses in "transitioning" neighbourhoods. Make sure, of course, that you acquire the property sufficiently cheap enough that you can sell it below market quickly and still profit.
Wholesale
Strategy I, the fix and flip, is very popular, which means there are a lot of investors looking for rehabilitation. You can buy the property cheap and sell it for just a few thousand dollars more to another investor without doing any work. You won't make nearly as much as the rehabilitator, but you will realise your profit quickly.
Pre-Construction
In very hot real estate markets, prices are appreciating as much as 2% per month. If you time things right, you can put a contract on a pre-construction house or condominium, then flip it to someone else when the development is complete. If it takes 12 months for the development to be complete, you could make $100,000 or more in one year! Of course, the opposite is also true – you could end up losing money if the local economy tanks and you end up with a worthless condo that you can't sell for more than you paid. Use this approach very carefully…
Scouting
The Scout is an information gatherer, so not technically a property flipper. He is the "bird dog" who finds potential deals and sell the information to other investors.
Many people get started as a Scout for other investors because it does not take any cash of prior knowledge to look for distressed properties. The Scout finds a property for sale, gathers the necessary information, and then provides this information to investors for a fee. The fee will vary depending on the price of the property and the profit potentials.
Ilegal Fliping
IIegal property-flipping schemes work as follows: Unscrupulous investors buy cheap, run-down properties in mostly low-income neighbourhoods. They do shoddy renovations to the properties and sell them to unsophisticated buyers at inflated prices. In most cases, the investor, appraiser and mortgage broker conspire by submitting fraudulent loan documents and a bogus appraisal. The end result is a buyer that paid too much for a house and cannot afford the loan. As a result, the public perceives is flipping to be illegal.
The fact is, "flipping" – as I described in the beginning of this article – is NOT illegal. Loan fraud in the process of flipping is what is illegal, so don't confuse the two. The other six ways to flip are very legal, very ethnical and very profitable!
Things to consider when buying a new home
Owning your own home brings a sense of freedom & arrogance that cannot be matched by renting a property but buying a new home is one of the major expenses in someone's life. There is a big list of things to consider when buying a new home and most of them are vital than color of the paint. As it is one of the big financial decisions in your life, being informed with all basic things is most important aspect to buy a home with the complete peace of mind.
Since buying a home is a big decision for you to take, it would be great decision if all the practical steps are taken carefully in order to avoid feel sorry for your decision in days to come.
Things you need to know about buying a home
Below is the list of things you should take into consideration when buying a new home for peaceful living with a whole freedom.
Determine how much home you can afford
Determining that how much you can offer should be the first step towards buying a new home. If you are about to buy home without getting loan, the process will be easier for you but if you will pay for it via mortgage then your total debt-to-income ratio should not exceed 36%. And mortgage money owing alone should be less than 28% of the monthly income if you really want to prevent financial troubles in near future.
Assess your credit score
Credit score is one of the important things when it comes to apply for a loan. That's why; you should assess your credit score ahead of time before applying for the mortgage. Having improved credit score can help you get lower interest rates that can save thousands of dollars until the loan fully paid. Applying for a loan with better credit score can help you get better and simply loan terms.
Loan approval numbers and down payment options
Pre approval for loans give you a clear idea of what type of mortgage you can deal in best way when buying a new home. Loan approval numbers is something that can also help you state how much you need to think for a down payment. That is the reason, it is considered as one of the vital things to consider when buying a new home that keeps you stay within your means.
Home warranty
Since home warranty is something that keeps you away from expensive home repairs and costs in future, you should consider the best home warranty company to make sure all things would be in your favor. Basically, home warranty is a contract between the homeowner and the warranty company that provides discounted repair and replacement service on the home's major components; you can find a best one for your home here https://aaacreditguide.com/best-home-warranty-companies/. These companies offer best plans that provide homeowners who purchase a policy with certain coverage or plans can also be modified according to the individual needs.
Size of the home you need
Buying a bigger home space than your currently requirements or needs is always recommended by experts as you will require more space with growing family. More space in new home means you can maintain it in best possible way without facing troubles in future. But, you should also take your budget or mortgage into consideration when looking for a best suitable home space for a peaceful living.
Location is incredibly important
When it comes to buy a new home, location is one of the vital things to consider. You should choose the location near to all facilities and essentials such as school for kids, a home near to workplace or office, easy reach to grocery store and so on. By doing so, you are not only going to save your money but time as well because you are going to commuting from your home place to different locations like office, kid's school and market etc.
Go with a trusted realtor
Due to the higher commission rates, most of peoples are cautious to avail services of realtors. You should also keep in mind that the seller, not the buyer pays the commission during the home sale transaction. Before availing the services of realtor or real estate agent, you should compare the best services in the town. Nowadays, you can also find the best real estate services online to save time and money as well.
The Most Effective Real Estate Tips
Sellers have the significant deal of information at their convenience, though a reasonable amount of it is invalid or deceiving. This article concentrates only on guidelines that have been proven to work through years of the program.
The cost makes all the difference. Unless you set an attractive, sensible cost, it will be very difficult to entice interest from buyers.
When selling a house, clear as many items out of it as you can, even if you still live in the home. The people who visit need to see themselves in your home, but your hits could give them a perspective they just can't fit into.
Small kitchen improvements can be wise investment strategies that increase the attraction and value of your residence. Rather than taking a capturing approach to upgrading the entire kitchen area, which can be expensive, select one noticeable equipment to update and use as an "eye-catcher." A nice isle update with a clinging equipment holder is also an excellent way to capture a consumer's eye. Instead of changing out old units, consider giving them a clean cover of color.
Check the place of your air conditioner systems before selling your home. If necessary, have them maintained or fixed, so they are running nicely when you record your home. Typically, customers don't like purchasing a home that requires having to spend a lot of cash on having to purchase a new heating unit. Therefore, if your AC and heating unit are in excellent condition, this attracts possible customers more.
Often the real estate industry goes through the periods. Fall designs can help your home appears more pleasant to potential customers. Always make sure that the simply foliage is raked from the lawn; this provides a cleaner overall look and increases charm.
Putting in a bidding war could be just what you are looking for. You will want to get a genuine idea of present price tags for similar houses in your area.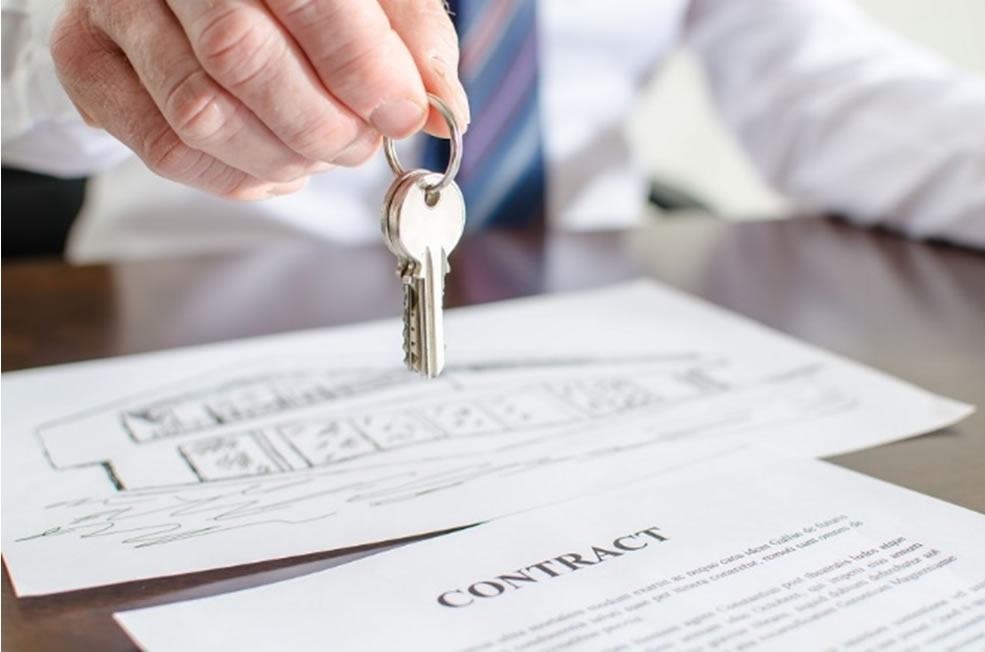 If you are desperate to offer your residence, find out what the smallest asking cost is on similar houses in your community, and record your home at a cost that is 10 percent lower than that. Buyers will be drawn at such a low cost and will head to your home for a watching.
Before you show your home to buyers, you should open the curtains as widely as possible. Prospective buyers enjoy seeing how shiny the home can be just from the sunshine. You should pull all the curtains and curtains returning, and raise all the shutters, as well. You should even raise those windows up to let some clean air into the home along with the natural sunshine.
When trying to offer your home, make sure your ceiling is in excellent. A ceiling that is in need of significant maintenance could be a significant deal-breaker for customers. Consider offering buyers a discount on your asking cost if you do not plan to fix your home's ceiling before selling it.
Now that you have analyzed these guidelines, your goal should be to integrate them into a tangible sales plan. Carefully develop your strategies and rest-assured that you are better prepared to cope with this varying industry. Look returning to these guidelines and stay present with the industry.
About the Author: Carol James is a writer and senior editor custom papers and essays writing service EssayLab. She has MA degree in social sciences and writes articles, reviews on the different actual subjects. So, if you have any questions regarding the writing, feel free to ask her.
Experts List Impediments To Estate Surveying Practice
Experts in thebuilding industry have listed some factors bedeviling estate surveying and valuation profession in the country.
They include, poor remuneration, quackery, stringent legislation, lack of training and falling standards of valuation practice.
Speakers at a three day educations seminar organised by the African Reel Estate Society (AFRES), West Africa Group in Ogun State recently said this in the papers presented at the workshop.
Setting the ball rolling, the Dean School of Environmental Science, Convenient University, Ota, Professor Olajide Solanke stated that poor quality service, outdated scale of fees and unhealthy competitions are some  of the major challenges of the professionals in the industry.
Professor Solanke was of the view that poor quality service will incur the disrespect of the society on the professionals and also lead to non-payment of professional fees including threat on the continued existence of the profession.
According to him, the 1996 scale of fees for the professionals can in no way stand the test of the time due to frequent currency fluctuations and devaluation.
He stated that one of the greatest challenges of the building industry today is the need to revise the 1996 scale of fees stressing that in spite of the fact that Nigeria currency has experienced devaluations and fluctuation, the client do not want to pay the 1996 specified fees.
In the same vein, he attributed unhealthy competition among professionals in the sector despite clear specification of professional roles to lack of vision by the practioners.
He however, used the occasions to canvass for the regeneration and restoration of professional ethics as to enhance the practice of estate surveying noting that the future of the sectors is the future of the professionals.
Also presenting a paper entitled "Challenges Facing Surveying and Valuation  profession on the Global Setting," Dr Olawande Oni of the Department of Estate Management, Convenant University observed that the challenges confronting valuation profession across the globe are interconnected.
He insists that competition for work, compliance with complex and  stringent standards of professionals practice within harsh environment, keeping abreast of the dynamic and changing environment of valuation practice, poor remuneration and coping with stringent legislation are some of the problems facing the practitioners all over the world.
On the negative impact of stringent legislation in the country, Dr Oni pointed out that such laws include the Land Use Charge Law 2001 in Lagos State and perceived threat from Economic and Financial Crimes Commission (EFCC) and money laundering Act.
He explained that the greatest challenge to the profession is the EFCC Act, Sections 17, 18 and 24 which put the onus on an estate surveyor to prove that he/she is not aware of concealment,  removal  of jurisdiction, transfer to nominees or otherwise retains the control of a proceed of a criminal conduct or illegal act on behalf of his principal.
It also provides that a person knowing that any property in whole or part directly or indirectly represents another person's proceeds of a criminal conduct and uses that property or has possession of it, commits an  offence and is liable on conviction to imprisonment for a term not less than five years or fine equivalent to five times the value of the proceed of the criminal conduct.
Dr Oni noted that this implies that estate surveyors must be vigilant and investigate all instructions that they secure as illegal money being diverted into real estate investment.
On the training of practitioners he canvassed the replacement of the syllabi adopted by some of the institutions of high learning offering estate management with modern ones saying that they are outdated and quality of graduates is questionable.
To overcome the challenges, Dr Oni called for formation of partnership of medium and large estate surveying establishments to enjoy internal economic of scale, enforcement of valuation standard, and keeping abreast of modern trends in real estate.
Isaac Nwankwo