Learn From Global Financial Crisis, Nigerian Banks Urged
Lead Banking and Capital markets director Mr. Emilio Pera, at Ernst and Young, a global leader in assurance, taxi transaction and advisory services has charged Nigerian banks to learn a great lesson from a global financed crisis which had gradually affected most financial sectors.
Pera who stated this at a one-day seminar on "Risk Management in Financial Institution: Imperative for Stakeholders," added that there are a number of lessons. The banks should have learnt from the recent crisis.
Pera in his paper entitled "Lesson from Change: Regaining Balance in the Insurance Industry, however noted that despite the recent turmoil in Nigerian banking, African banks have generally weathered the global financial crisis relatively well as banks across sub-Saharan Africa, with the possible exception of Nigeria, have not felt collapse on a major scale. While some banks have faced the effect of slowing revenue growth and reduced trading income, this has not led to the collapse of any of the major banking institutions," he said.
He added that as a lasting solution to the crisis banks must acknowledge that liquidity risk is a crucial task area that has to be given more attention since prior to the outbreak of the financial liquidity crisis, banks tended to concentrate on three major risk categories, which are credit, operational and market risk.
"This is increasingly going to be complemented by a fourth risk category, namely liquidity risk. I can tell you that major banks including some South African institutions, have incurred losses from proprietary trading positions which proved difficult to unwind in an illiquid market", he said. He added that the fact that some major Nigerian banks had to be rescued by Central Bank intervention is due to those banks building up significant portfolio of credit with direct exposure to equity markets.
"This meant that those banks had taken on significant market positions, knowingly or unknowingly, even if the banks were not themselves directly exposed to stock-exchange equities" According to him, a credit risk issue arose as a result of the action of banks in that too much credit was extended to equities resulting in concentration risk. But in addition to that, liquidity risk was in all likelihood overlooked, or at very least under-acknowledged.
CBN Retains Lending Rate At 11.5%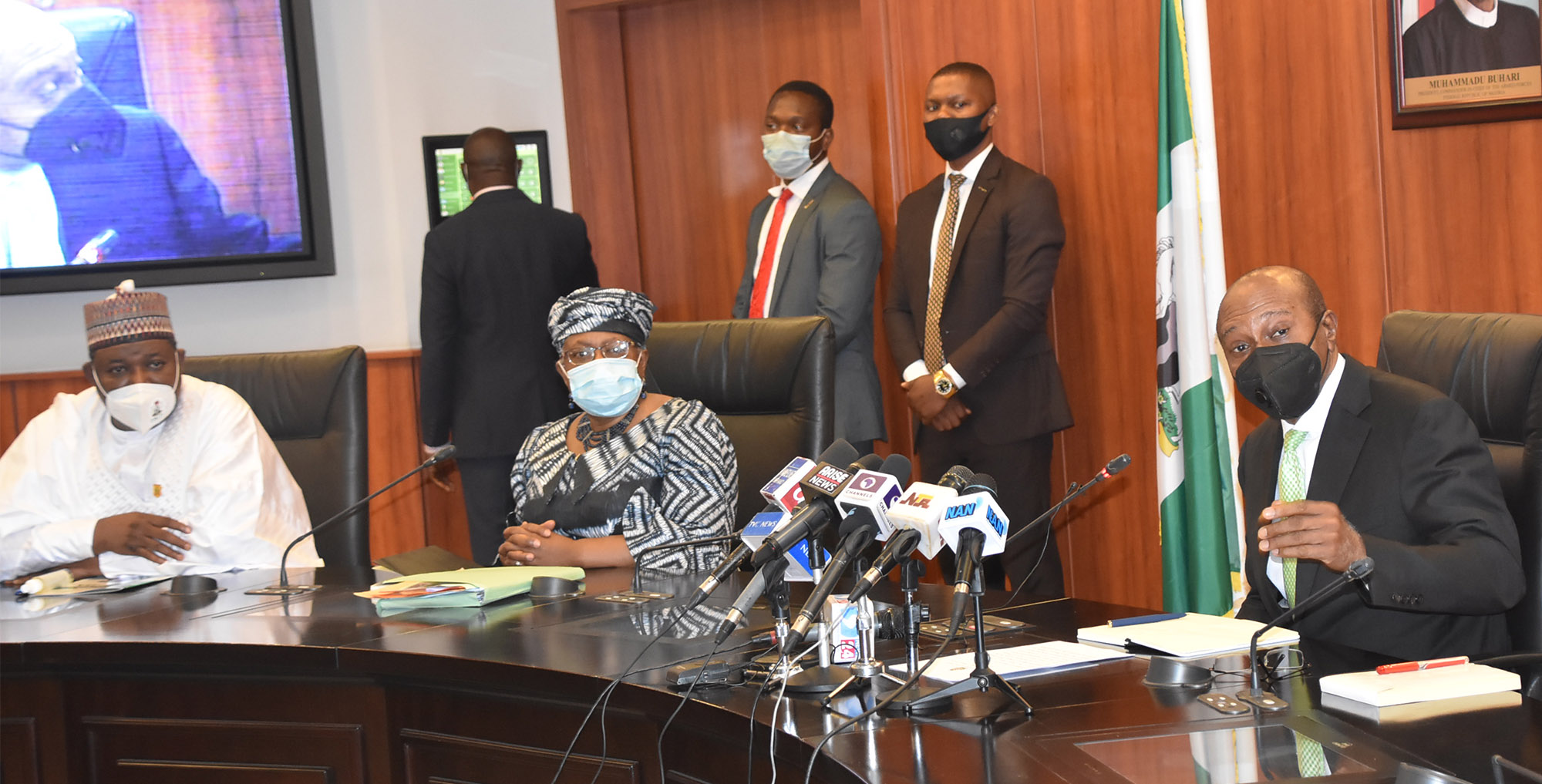 Central Bank of Nigeria (CBN) says it has retained the Monetary Policy Rate at 11.5 per cent.
Disclosing this during a briefing after the first Monetary Policy Committee meeting for the year held in Abuja yesterday, the CBN Governor, Godwin Emefiele, also stated parameters left unchanged.
According to the apex bank boss, other parameters left unchanged are the Cash Reserve Ratio and Liquidity Ratio at 27.5 per cent and 30 per cent respectively.
While announcing the committee's decision, Emefiele said, "after a careful balancing of the benefits and the downside risks of the policy options, the MPC decided to hold all parameters constant".
He said this is "believing that a whole stance will enable the continuous permeation of current policy measures in supporting the recorded growth recovery and further boost production and productivity, which will ultimately rein in inflation in the short to medium term".
"The MPC", he continued, "thus decided by a unanimous vote, the MPC voted as follows, one, retain MPR at 11.5 per cent; retain the asymmetric corridor of +100/-700 basis points around the MPR; retain the CRR at 27.5 per cent; and retain the Liquidity Ratio at 30 per cent."
NARTO Urges FG To Complete Mile 2 Port Access Rd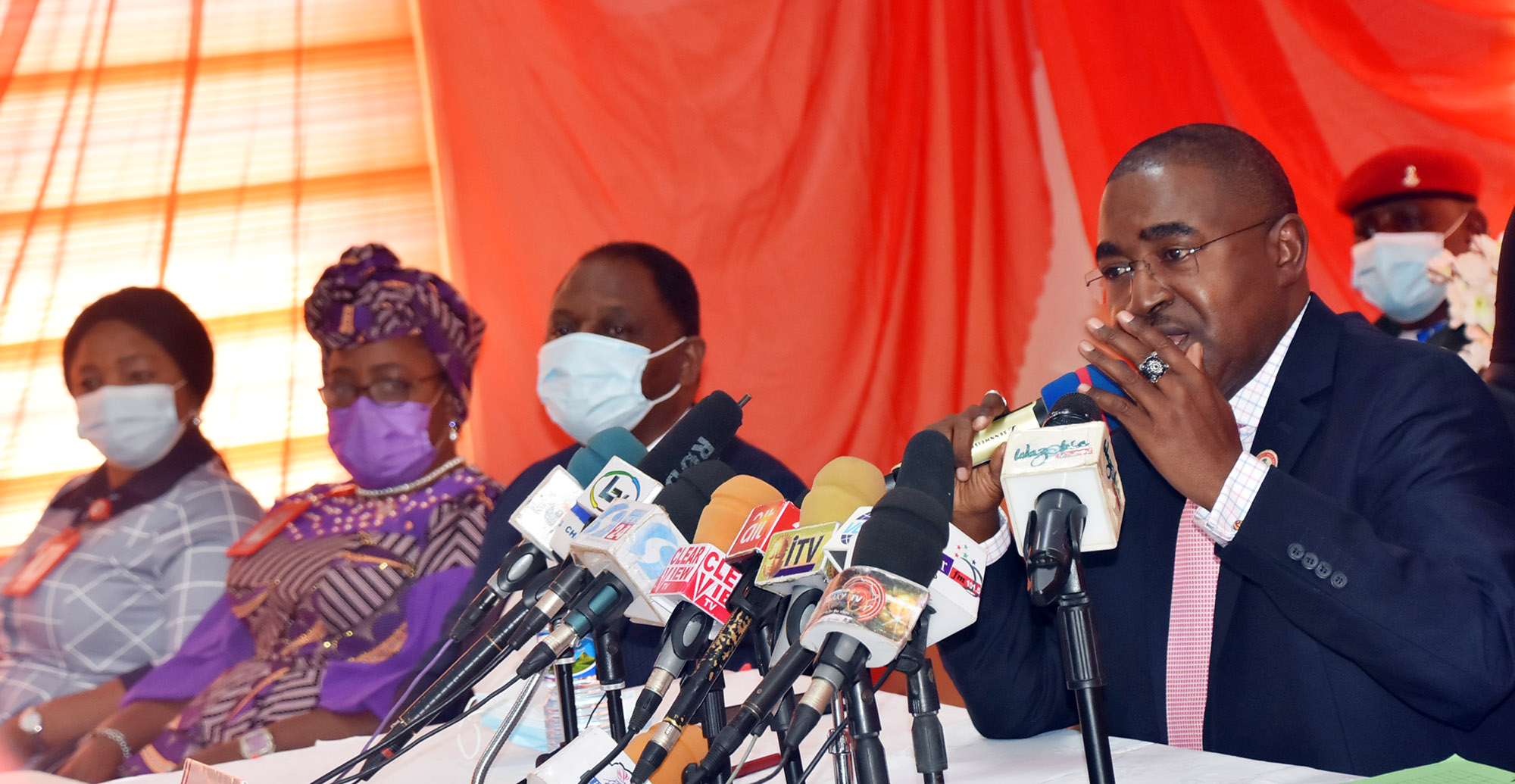 A chieftain of the National Association of Road Transport Owners (NARTO), Alhaji Abdullahi Inuwa Mohammed, has called on the Federal Government to expedite action on the reconstruction of the Mile 2 – Tincan Island Port Road to ease the hardship encountered on the road by commuters and truckers.
Mohammed, who made the call recently, noted that the completion of the reconstruction work on the road was one of the major expectations of the entire maritime stakeholders which was never met in 2021.
"They have to pay attention to the completion of the reconstruction work and make sure that they create enabling environment for the exporters, and also to make sure that the shipping lines do the needful by providing holding bays where trucks can freely go and discharge their empty containers.
"We urge the government to create an enabling environment. If those things are there and the enforcement team is doing what they should do with the Eto, things will get better.
"But we know now that we are having global challenge because about 65% of import has dropped but we know it's a global challenge. There's scarcity of containers globally", he said.
While emphasizing that the Federal Government did a lot last year to encourage export trade, he, however, expressed regret that the system put in place by the Nigerian Ports Authority (NPA), which they thought could have been improved for the exporters, the farmers as well as miners to enjoy was lagging behind.
"If you recall, last year, so many exporters lost their investment because of poor handling and poor facility which resulted to the rejection of some of the items exported by the receiving countries, which is not good for the country.
"So, we do expect that government should pay more attention to see that anything that will disturb the movement of export goods is being taken care of to create an enabling environment for exporters to export their goods", he stated.
Mohammed, however, called on the Federal Government to de-emphasize tariff increments, adding that it's not by increasing tariffs, irresponsible revenue drive and creating hardship for the citizens that it would improve the state of the economy, but by fixing charges that would be pocket friendly both to the importers and exporters so as to cushion the hardship on the citizens.
By: Nkpemenyie Mcdominic, Lagos
FG To Convert 200,000 Vehicles To Autogas … Plans 580 Refuelling Centres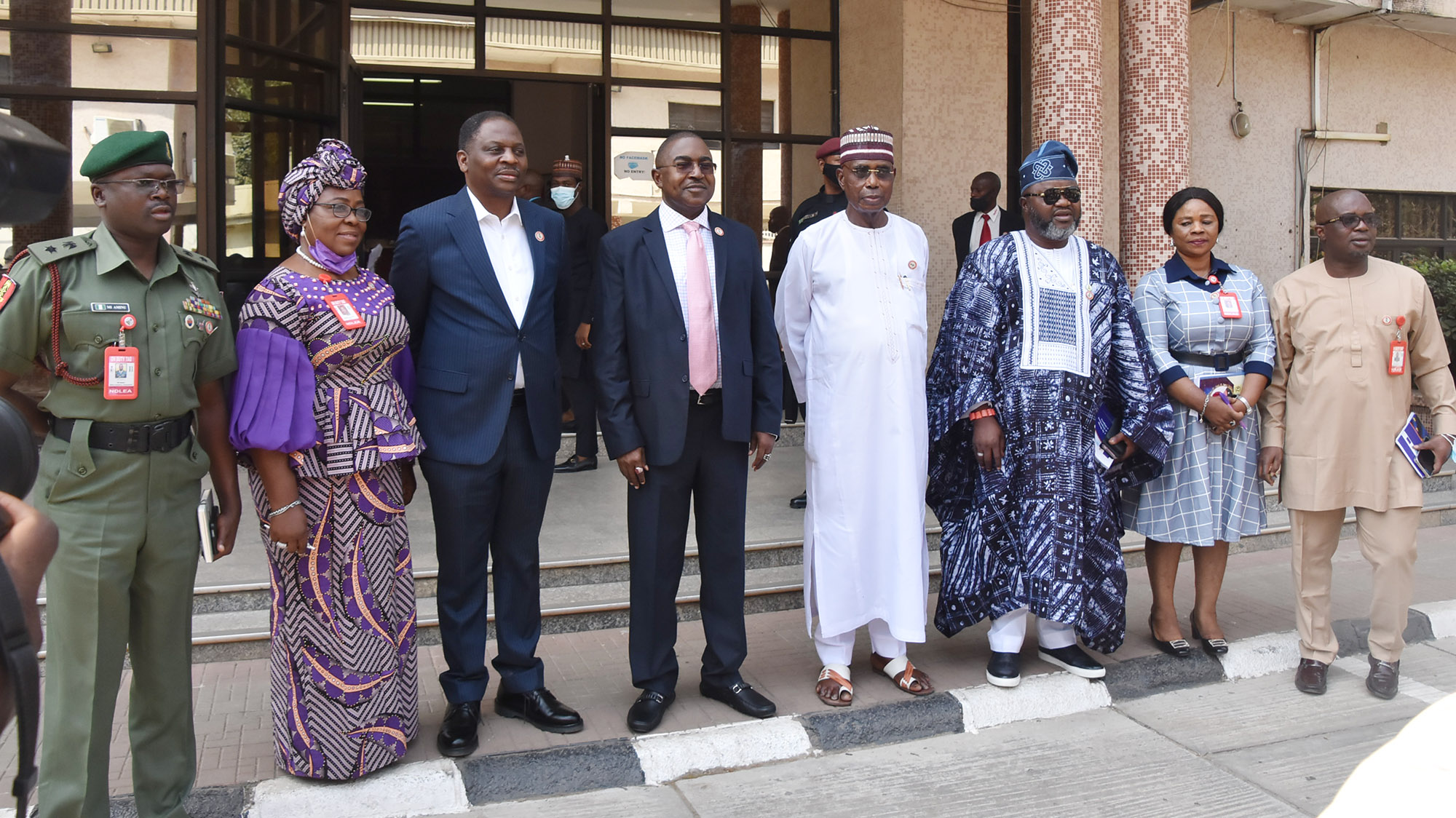 The Federal Government (FG) says it has perfected plans for the full deployment of autogas in filling stations and the conversion of 200,000 commercial vehicles to run on gas this year.
This was disclosed in a meeting with oil marketers in the downstream sector convened by the Minister of State for Petroleum Resources, Chief Timipre Sylva, in Abuja.
The meeting in which government unveiled the 2022 Framework for the deployment of CNG (Compressed Natural Gas, popularly called autogas) in Nigeria, had in attendance Senior officials of the Major Oil Marketers Association of Nigeria, Depot and Petroleum Products Marketers Association of Nigeria, as well as other key players in the downstream sector.
At the meeting, Sylva told his guests that the government was out to ensure that it made available the alternatives required before the removal of subsidy on Premium Motor Spirit (petrol), stressing that the deployment of autogas was one of such key alternatives.
He also stated that the government would be supporting them with 50 per cent of the conversion kits to fast-track the process, adding that additional support as required would be given, going forward.
"We said we must provide alternative fuel and the alternative that we concluded on was the autogas alternative. To provide it for our people," the Minister said.
He continued that "Since this agreement between us (government and marketers), a lot of work has been going on and we have come to a certain point where we need to take it further. But we cannot move further without ensuring that you as our partners are fully on board."
In the framework, the government explained that with abundant gas reserves of about 206.53 trillion cubic feet, a population of about 200 million people, and the enactment of the Petroleum Industry Act, which eliminated the continuous absorption of petrol subsidy, it was now vital to deploy autogas.
The goverent stated that its priority now was the rapid and strategic introduction of Natural Gas Vehicles as an alternative fuel for transportation in Nigeria in line with the approved National Gas Policy.
"This will pave the pathway to full deregulation of the downstream petroleum sector in Nigeria, while reducing the effect of deregulation on transportation costs," the document read in part.
It added that  "The Ministry of Petroleum Resources was charged with the responsibility to provide autogas (LPG, CNG, LNG) as an alternative and competitive fuel for mass transportation
"CNG was selected as the fuel of choice because it holds a comparative advantage due to its ease of deployment, its comparatively lower capital requirements, commodity's supply stability, existing in-country volumes, and local market commercial structure which relies predominantly on the naira.
"Hence a single track CNG deployment is proposed in the initial phase and other alternatives can be considered as the market attains maturity."
Three implementation options were highlighted in the document, as the government stated that in the first option, its target was to convert one million public transport vehicles and install 1,000 refueling centres within 36 months.
For the first 18 months it targets to achieve 500,000 conversions and 580 refueling centres supplied by five Original Equipment Manufacturers, among other targets.
In the plan, the government targets to convert 200,000 commercial vehicles this year, including tricycles, cars, mini-buses and large buses.
The cities captured in Phase 1 of the project include Abuja, Kaduna, Kano, Kogi, Kwara, Lagos, Ondo, Oyo, Edo, Delta, Bayelsa, Niger, and Rivers.
Cities under Phase 2 were listed as Sokoto, Katsina, Jigawa, Borno, Bauchi, Gombe, Yobe, Osun, Ekiti, Enugu, Anambra, Imo, Cross River, Abia, Akwa Ibom and Plateau. For Phase 3 cities, they were listed as Kebbi, Zamfara, Yobe, Gombe, Taraba, Adamawa, Benue and Ebonyi.